Staying at a luxurious hotel is one of life's greatest pleasures. Add to this an epic oceanfront location, next-level design, incredible gastronomy, and stellar service and it's enough to make you never want to leave. Beyond the incredible setting, today's new breed of designer hotel is out to inspire and delight with innovative, immersive on-site programming that brings the buzz and cultural happenings of the city inside. Welcome to the newly renovated W South Beach — reimagined as a contemporary beach retreat — which has unveiled a new residency program that delivers a pulsating taste of Miami and the world to guest's doorstep, leveraging local luminaries, celebrities, tastemakers, and influencers to bring their signature brand pillars of art, design, entertainment, wellness, food and fun to life.
The Residency
Miami is beloved for its art deco beauty, gorgeous beaches, lively Latin culture, outstanding restaurants, and as the home of coveted events like Formula 1, Art Basel, and South Beach Food and Wine Festival. In celebration of the spirit of the iconic city, WSB introduces The Residency, a dynamic programming line-up of on-site happenings and activities designed to engage, inspire and cultivate connection and community. A stay here will indulge guests and locals with seasonal events, intimate conversations with insiders and tastemakers, workshops with local and international industry innovators, bespoke wellness experiences, cigar and spirit tastings, outdoor movie screenings, cooking classes and demonstrations, guided art tours, and more. Devoted to redefining the notion of the luxury hotel stay, WSB's red hot calendar of events, is just the start of their long-term commitment to re-write the guest experience.
Fitness & Wellness Gurus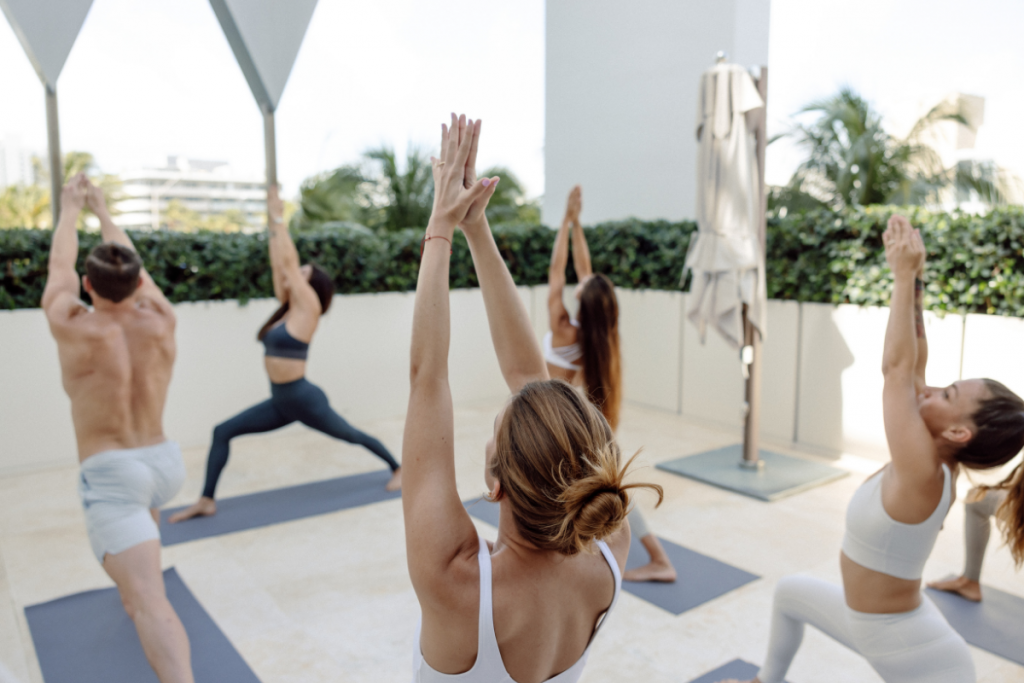 A huge draw for any wellness devotee is the hotel's AWAY Spa. A 9,000-square-foot sanctuary, the stylish tranquil space is flooded with natural light, has a sun-drenched pine-tree-lined outdoor terrace, and world-class amenities to offer total relaxation and rejuvenation. Here, guests can renew and beautify with organic rituals, detoxifying relaxation massages, body healing, and revitalizing face and body treatments. And things go to a whole new level thanks to The Residency's partnership with Ahana Yoga, considered South Florida's most respected yoga studio and spiritual hub. As part of the program, guests can indulge in curated yoga, meditation, and aromatherapy sessions with the globally renowned yogi, certified Jivamukti teacher, and licensed movement therapist Dawn B. Feinberg on the stunning spa terrace overlooking the ocean.
Art Immersion
As the home of Art Basel, Miami with its pop bright and art deco vibe is an epicenter for art and design lovers. And the art immersion continues inside W South Beach thanks to its $100 million contemporary art collection. The showcase is an explosion of colorful modern, abstract artworks, silkscreens, and acrylics by icons like Andy Warhol (currently in the spotlight thanks to the new Netflix documentary series "The Andy Warhol Diaries") and Jean-Michel Basquiat.
Foodie Experiences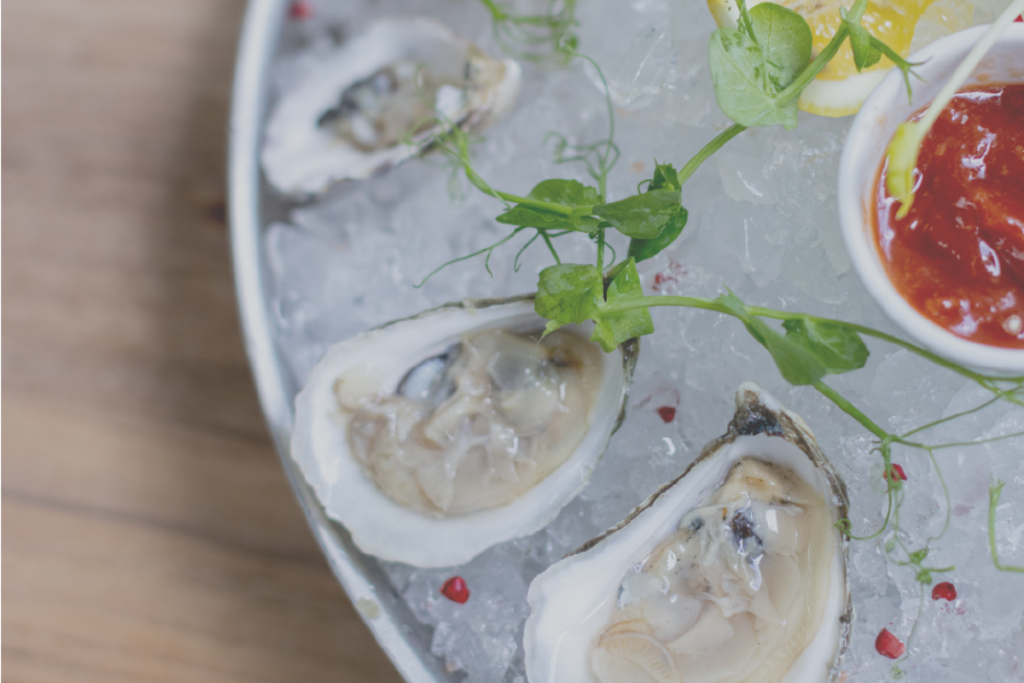 The restaurant scene alone is a reason to make the trip to Miami and The Residency also ups the gastronomy ante by bringing a taste of the city to the resort through foodie events and experiences. In partnership with Beam, Sipsmith London Gin, and House of Suntory, W South Beach will host tastings, sips, seasonal pop-ups, and cooking demonstrations at their outdoor cocktail outpost, Irma's. Special chef-curated menus and foodie pop-ups that pay homage to Miami's vibrant culture and Latin influences are also on the event line-up. Every Thursday guests can join "Cigars in the Grove" along with Golden Happy Hour from 4 – 6 p.m. Hosted by the hotel's general manager, these intimate meet and greets are a chance to unwind and commune over the perfect pairing of dark rum and tequila-infused craft cocktails and cigars while listening to a live Bossa Nova band. And you can also start the weekend right with ​​OystersXO Friday's Happy Hour, 5.30 – 6.30 p.m.
Family Fun
WSB is all about exciting the kids and the family with entertainment, activities, and unique events. An undoubted highlight of The Residency is Screening on the Green — outdoor screenings of cult classics held on the lawn. In true Hollywood style, the alfresco cinema experience is enjoyed in a luxe lounger, complete with popcorn (regular and truffle), and a crisp glass of Prosecco for the grown-ups.
Inside the Stylish, Immersive World of W South Beach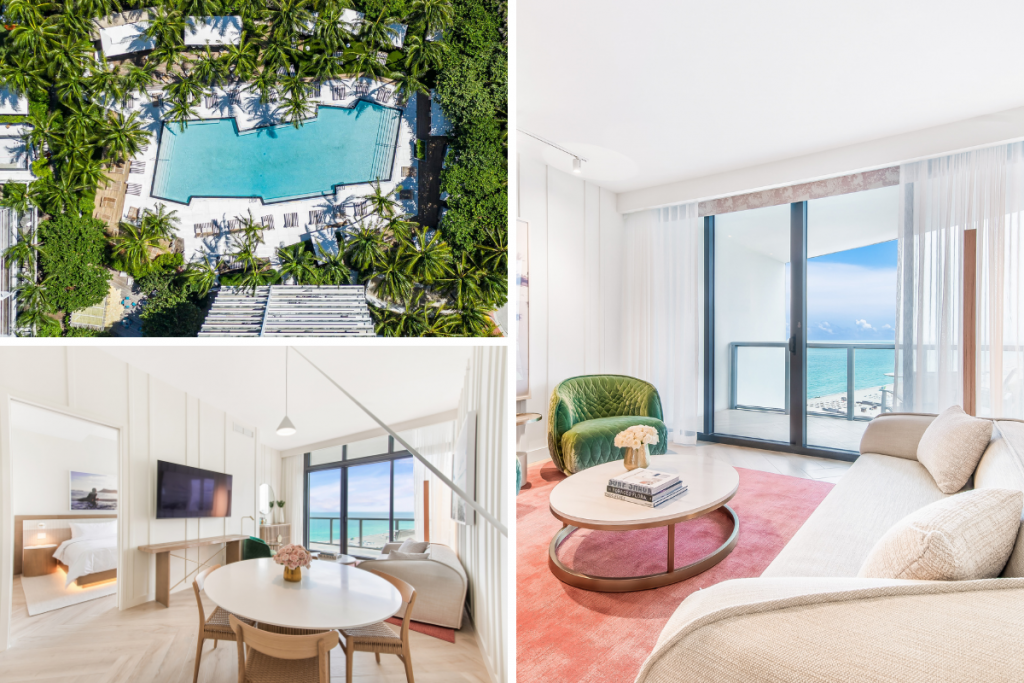 Set on Miami's famed Collins Avenue, W South Beach was recently reimagined as a luxurious, yet laid-back beach retreat thanks to a $30 million renovation. The stunning makeover elevated the design aesthetic of the guest rooms and suites (all of which have stunning oceanfront views over iconic South Beach) and introduced a fresh, soft, and serene new palette of understated yet glamorous coral, warm wood, chic neutrals, and sea blues. The heartbeat of the hotel is the Living Room, a warm and inviting space filled with hangout areas that lead out to the pool and the art gallery-inspired installation in the lobby. Guests can also enjoy the laid-back luxury of the expansive pool deck WET, an adults-only private pool, rooftop basketball, and tennis courts, and their own private stretch of beach.