If you're convinced the travelers on your holiday gift list have every travel-friendly gizmo under the sun, think again. At Travel Curator, our editors are constantly unearthing new travel products. We decided that our growing list of the best Christmas, Hanukkah, and Kwanzaa gift ideas for travelers — from chic luggage to hydrating skincare products to comfy things to wear on the plane — was simply too great not to share. We've even included a few gift ideas (that remind us of traveling) to enjoy at home.
So here it is, the best holiday gifts for your favorite travelers.
Gifts for Them
A cozy wrap, an elegantly chic weekend bag, a plush velvet robe, and did we mention the wireless hair iron that both straightens and curls? Then, there is the leather football travel kit to live out those fantasy football dreams, and how about the travel wallet that holds everything your jetsetter needs — including passport. Whether shopping for gifts for her, or gifts for him, we guarantee they will love (and don't yet have) these thoughtful, self-care-focused gifts.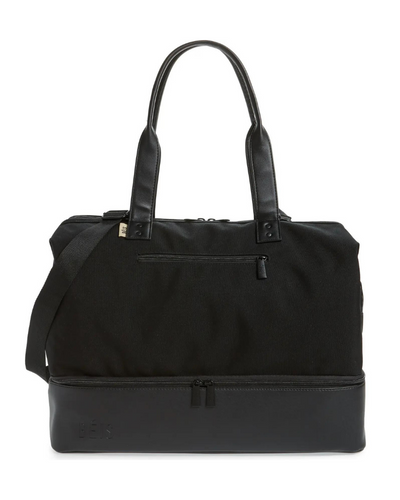 BÉIS – Weekend Travel Bag, $98 (nordstrom.com): An elegant tote travel bag with spacious capabilities.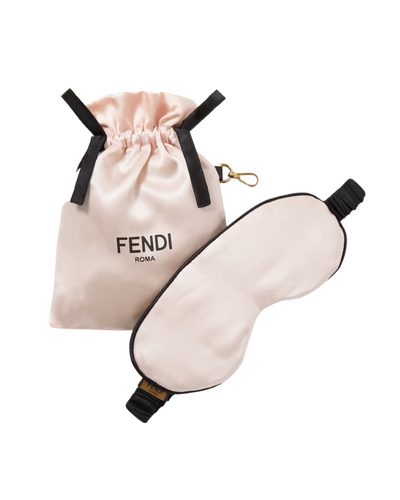 FENDI – Blush Reversible Silk-Satin Eye Mask, $490 (netaporter.com): The eye mask to transport straight to your dreams on a plane or in a hotel.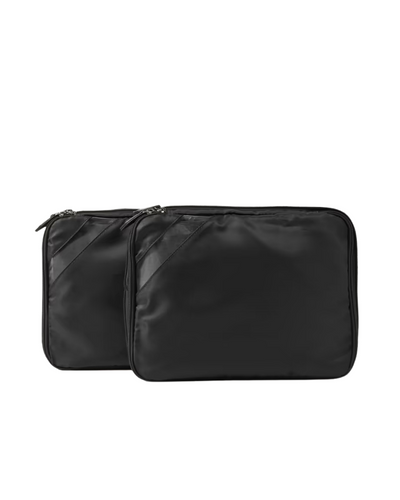 Paravel Compression Cubes, $55 (netaporter.com): Keep your suitcase organized and compact.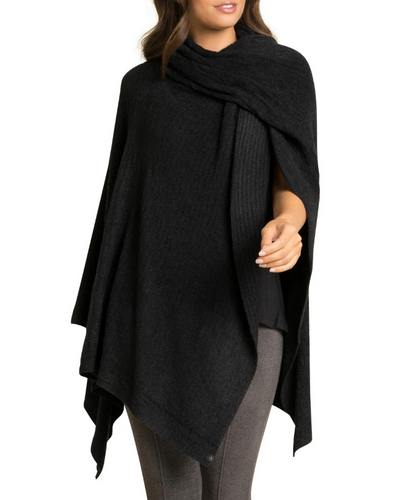 CozyChic Lite Ribbed Travel Wrap, $118 (nordstrom.com): A travel wrap is a gift with so much versatility. Wear it as an extra layer when out and about, or use it as a blanket on plane when it gets chilly.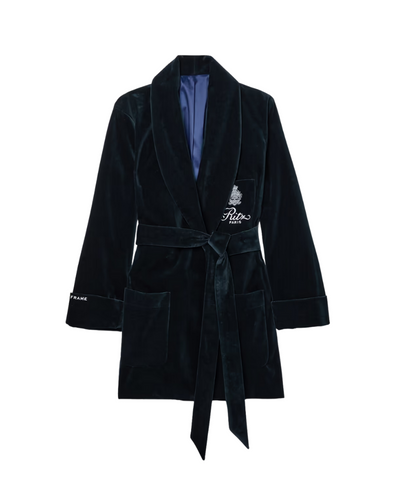 FRAME's Ritz Paris Velvet Robe, $500 (netaporter.com): Francophiles will adore this navy, fits-true-to-size, velvet robe, made in collaboration with Ritz Paris.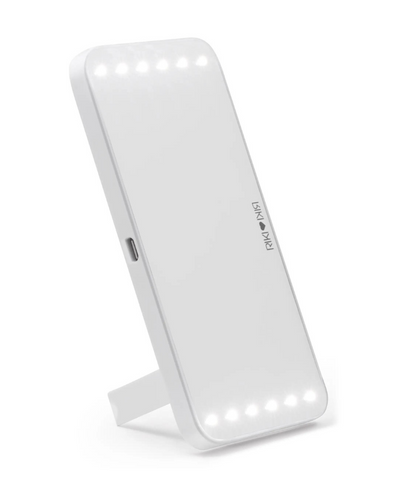 Riki Cutie Portable Lighted Mirror, $75 (nordstrom.com): Make sure your makeup looks good even if you're on the side of the road or 30,000 feet in the air.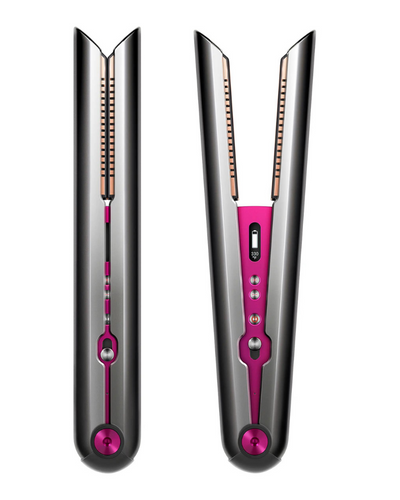 Dyson Corrale Hair Straightener, $499 (nordstrom.com): Travelers reliant on heat styling will love this wireless iron which both curls and straightens hair.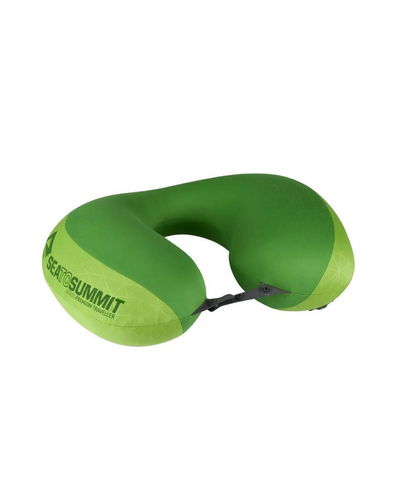 Sea to Summit – Aeros Premium Traveller Pillow, $42.95 (seatosummit.com): It's super-packable and even more comfortable. Crafted with expertise, this traveler pillow will exceed expectations.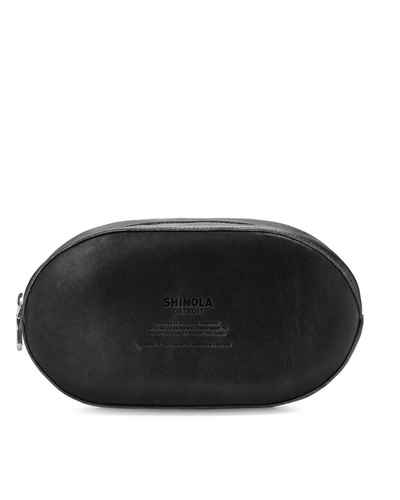 Shinola Football Leather Travel Kit, $245 (nordstrom.com): Rich leather with a wipeable interior for the inevitable toothpaste explosion. The bag is shaped like a football so you can carry your love of the sport wherever you go.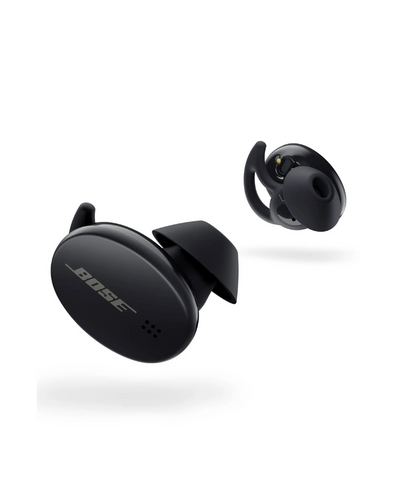 BOSE – Sport Earbuds, $179 (nordstrom.com): Compact, versatile and with no wires. These earbuds are the perfect traveling companion.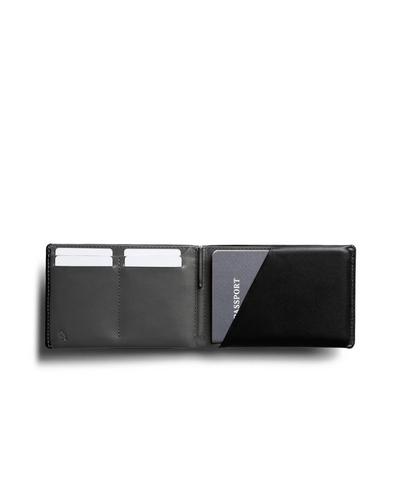 Bellroy RFID Travel Wallet, $139 (nordstrom.com): It holds everything you need for a life of jet setting.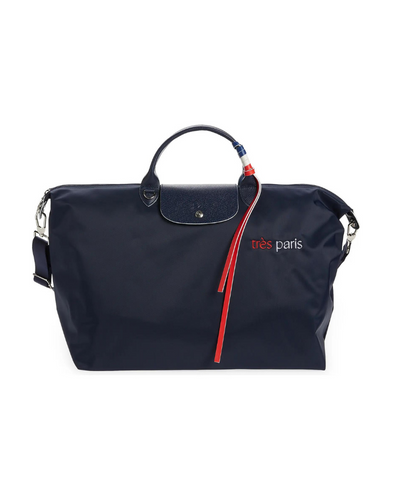 Longchamp Le Pliage Trés Paris Travel Bag, $250 (nordstrom): Sleek and practical; a gift doesn't get any better.
Gifts for Kids/Teens
Keeping the under-12 set (as well as teens) entertained inflight and on the road is made easier with these cutting-edge and nostalgic devices.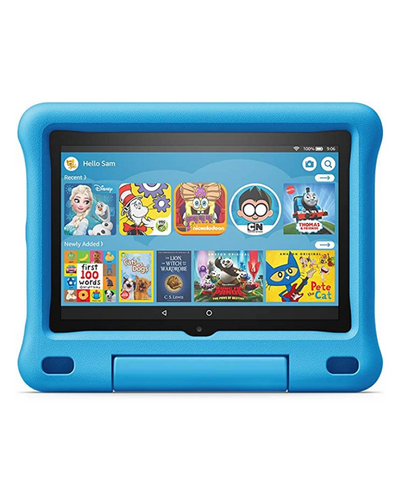 Amazon – Fire HD 8 Kids Tablet, $139.99 (amazon.com): This one's a no-brainer for those long painful flights.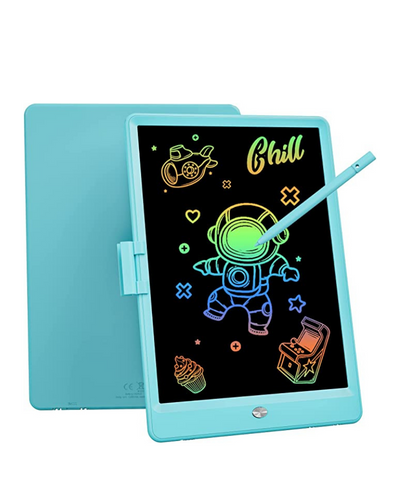 Bravokids – LCD Writing Tablet Doodle Board, $19.99 (amazon.com): A tablet just for drawing, allowing kids to be engaged while you're sipping an expertly crafted martini on the beach.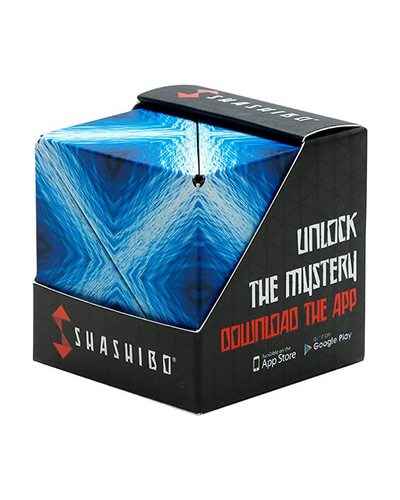 Shashibo – Shape Shifting Box Fidget Cube, $25 (amazon.com): This stimulating, one of a kind shape-shifting fidget cube is an incredible gift for any child who loves interesting puzzles.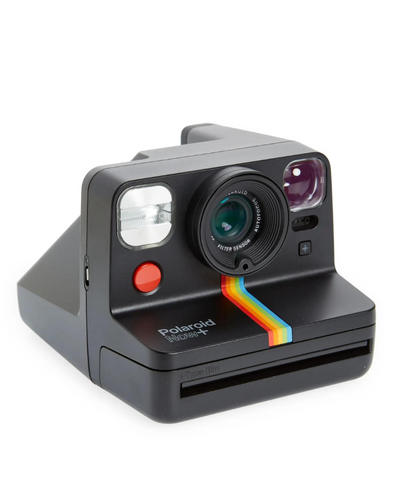 Polaroid Now+ Camera, $149.99 (nordstrom.com): Memories captured in physical form. Create your own vacation souvenirs with this camera.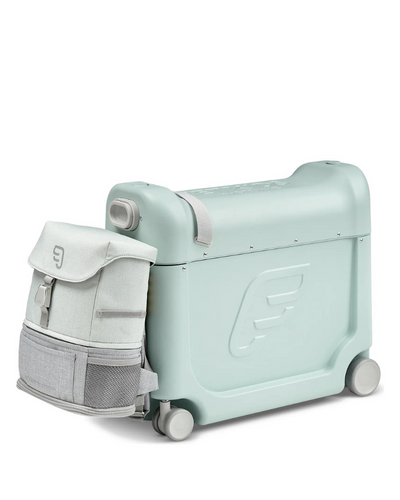 Stokke Jetkids by Stokke BedBox Ride-On Carry-On Suitcase & Backpack Set, $249 (nordstrom.com): Kids and parents will love this suitcase-turned-fun-ride.
Gifts for Road Trippers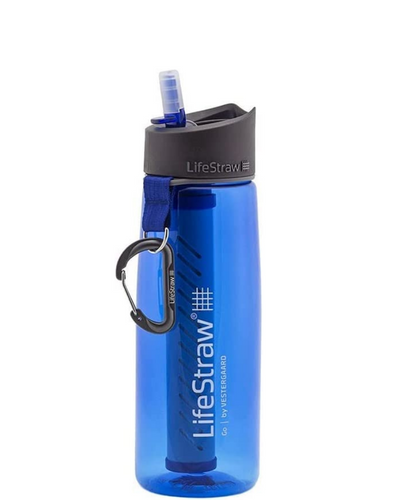 LifeStraw – Go Water Filter Bottle, $29.99 (amazon.com): Filtered water on the go. This water bottle is built to last.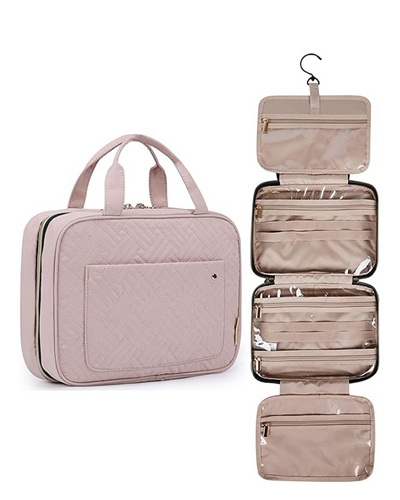 BAGSMART – Toiletry Bag, $22.99 – $35.99 (amazon.com): This toiletry bag has enough room for the whole family.
Marpac – Portable White Noise Machine, $20.99 (amazon.com): Good sleep anywhere is not impossible with this portable white noise machine.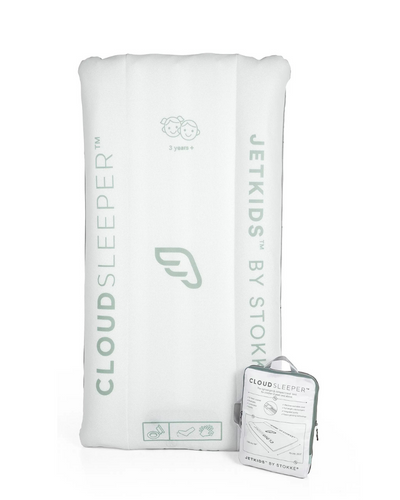 Jetkids by Stokke CloudSleeper Inflatable Travel Bed, $99 (nordstrom): Ensure everyone in the family gets a good night's sleep with this blow-up mattress.
Gifts for the Frequent Flier
Those constantly in the air will cherish your gift of inflight essentials, starting with the noise-canceling headphones, foot hammock, and miracle foot cream.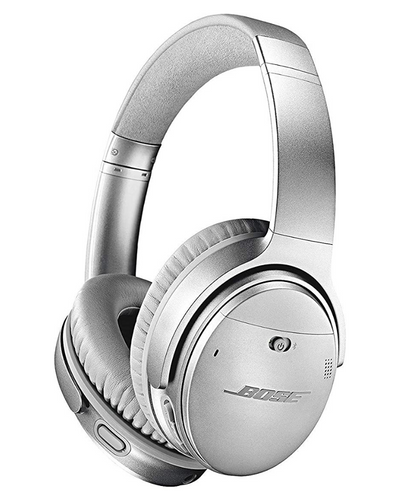 BOSE – Noise Canceling Over Ear Headphones, $349 (amazon.com): No more crying baby sounds in the aisle to your right. More Music For Airports, please.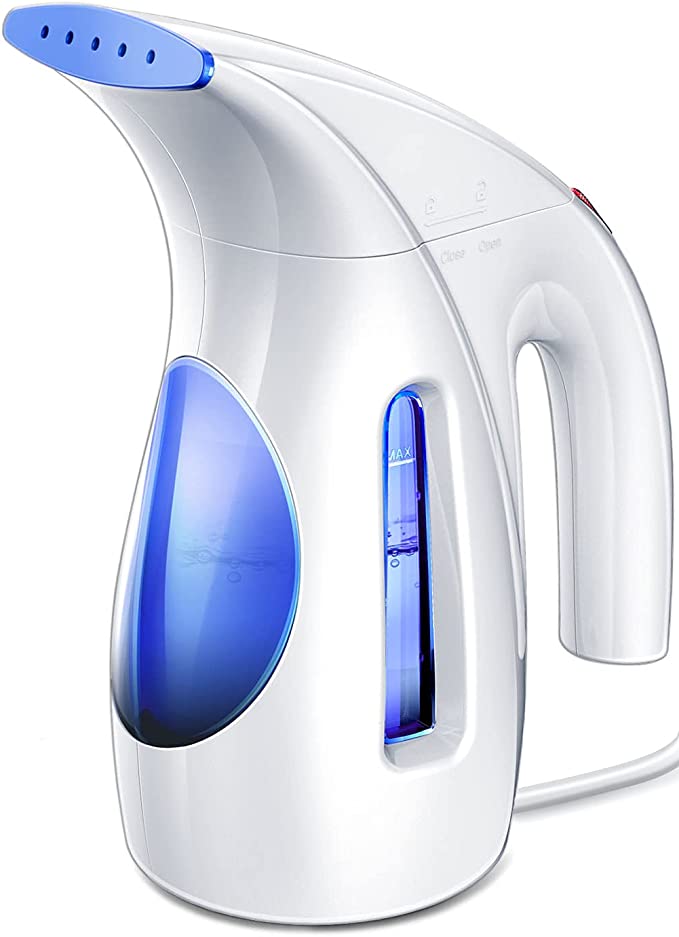 Hilife – Portable Steamer for Clothes, $29.99 (amazon.com): Leave it at home or take it on the road with you. We guarantee you won't want to live without it after just one use.
Amazon – Kindle Paperwhite, $139 (amazon.com): Take your entire library with you or read at home without a nightlight with this all new Kindle.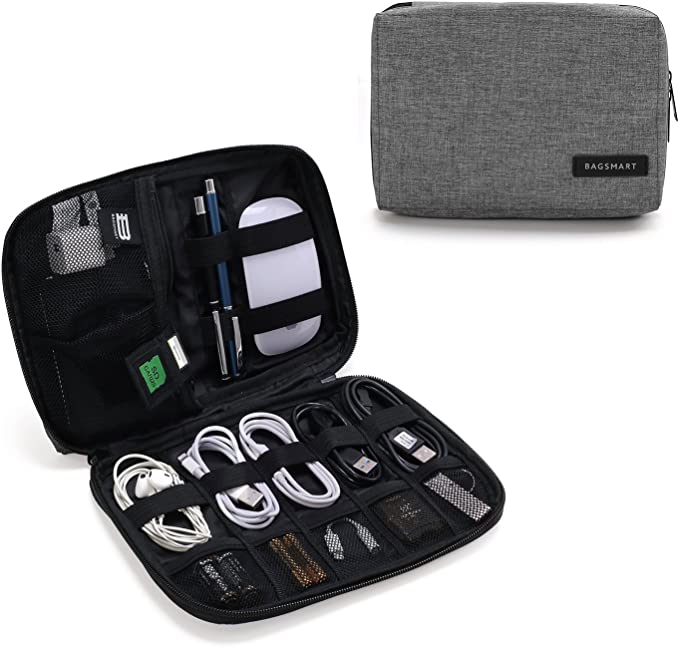 BAGSMART – Electronic Organizer, $18.99 (amazon.com): No more dangling wires or tangled messes in your suitcase — there's a travel case for that.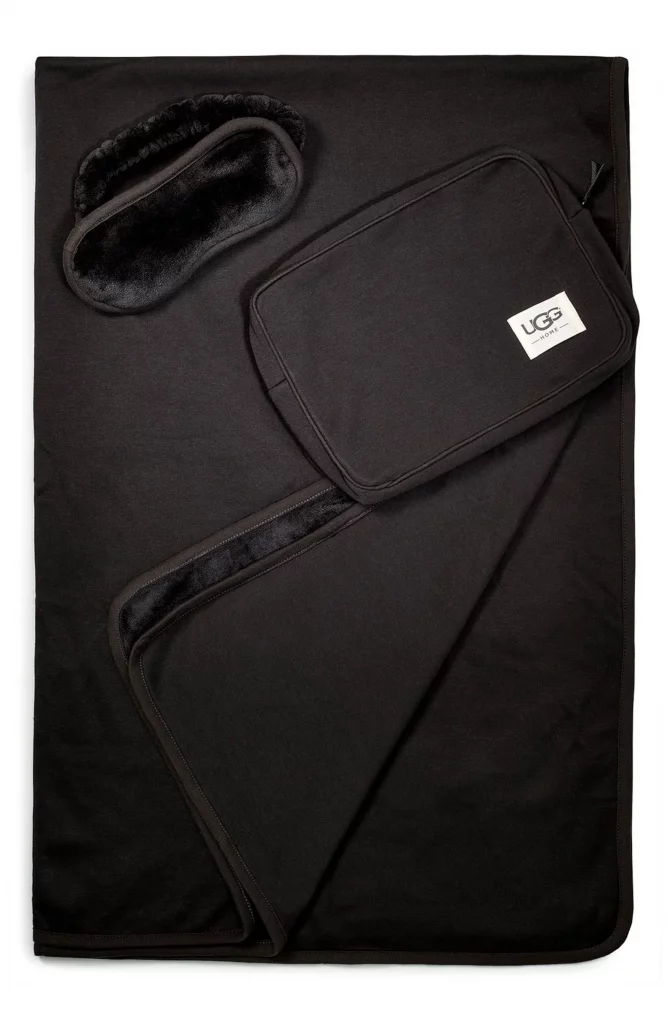 UGG Duffield Eye Mask, Pouch & Blanket Travel Set, $98 (nordstrom.com): Everything you need to stay comfy on the go.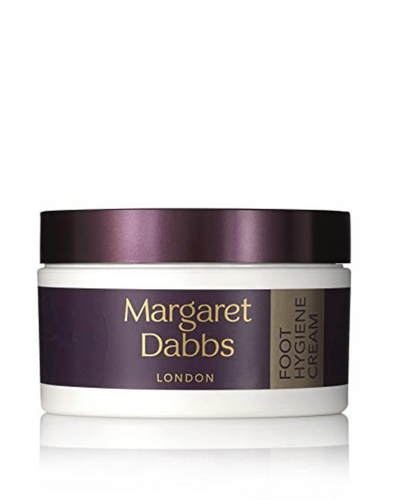 Margaret Dabbs London Foot Hygiene Cream, $29 (amazon.com): For tired-from-walking feet, there's no better remedy than this rich foot cream created by London podiatrist, Margaret Dabbs.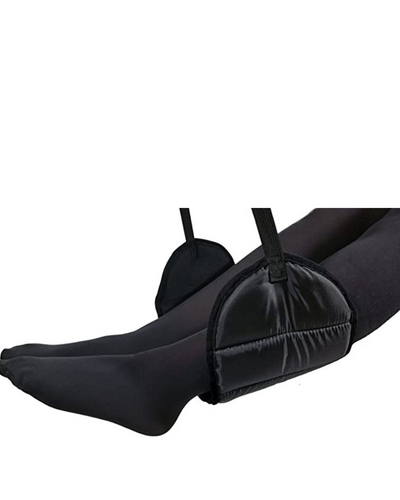 Sleepy Ride, $22 (amazon.com): This airplane-friendly "foot hammock" makes sleeping on long-haul flights a dream.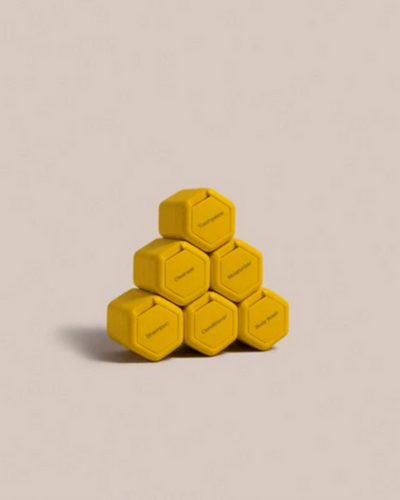 Cadence Weekend Capsules, $76 (keepyourcadence.com): These magnetic (and leakproof) six-capsule bundles are airtight,TSA compliant, and the perfect way to carry your favorite hair and skin products.
Stocking Stuffers
Candy canes are classic, of course. But the travelers in your midst will love even more these fun, and surprisingly generous, stocking stuffers.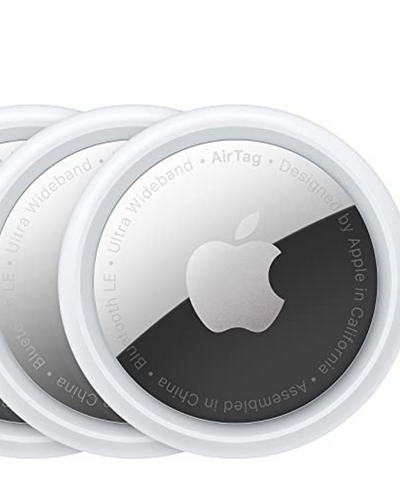 Apple – Apple Airtag 4-Pack, $99 (amazon.com): Maybe the smartest gift to slip in any stocking.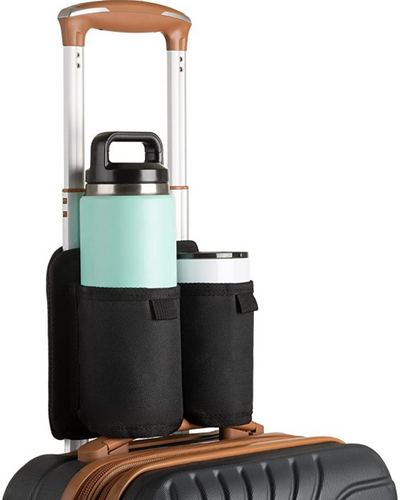 Carry On Coffee Cup Holder for Suitcase, $24.98 (amazon.com): Say goodbye to fumbling your beverage, boarding pass and phone. There's a simple way to carry your stuff on board.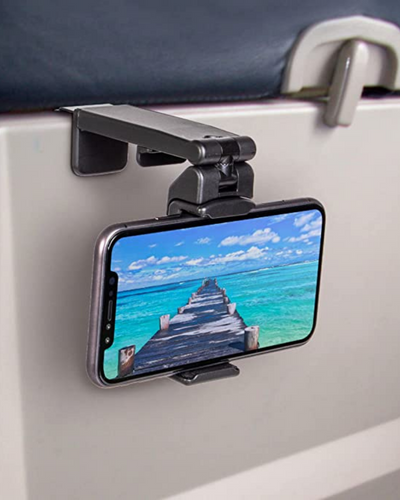 Generic Perilogics Universal In Flight Phone Holder Mount, $12.97 (amazon.com): When those in-flight entertainment systems don't work. Now you can use your phone.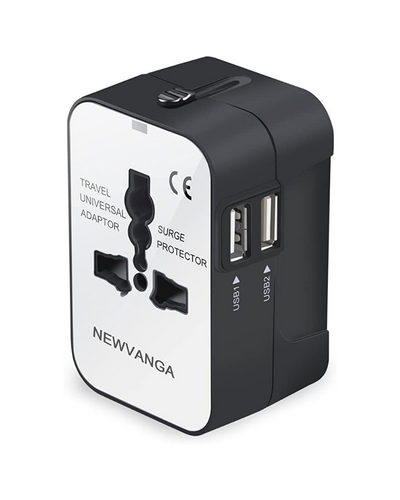 NEWVANGA – Universal Charging Port, $12.99 (amazon.com): Keep your battery life at 100% wherever you are with this clever universal charging port.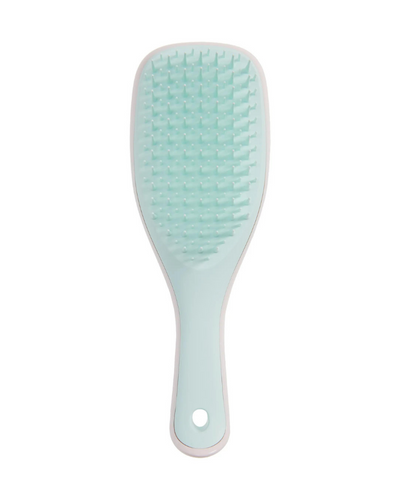 Mini Ultimate Detangling Hairbrush, $10 (nordstrom.com): This travel-sized brush instantly helps you save space.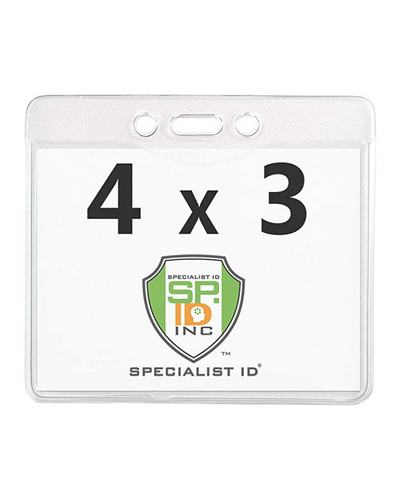 Clear 4×3 Plastic Immunization Card Holder, $6 (amazon.com): Protect your vaccine card with this clear-plastic, protective sleeve.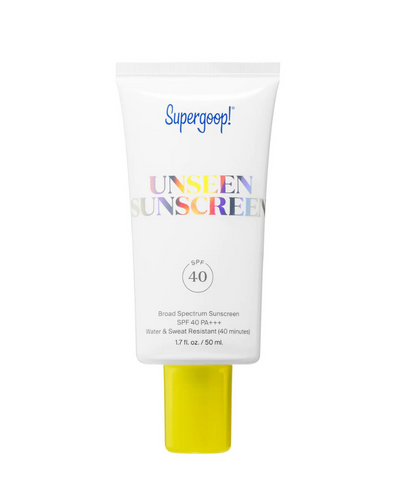 Supergoop Unseen Sunscreen, $36 (sephora.com): We never leave home without sunscreen, and this gel-like (no white cast) sunscreen is a proverbial favorite.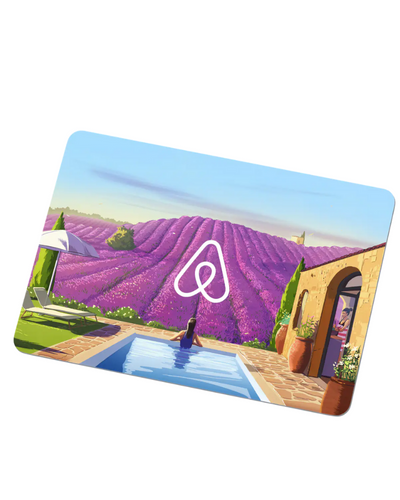 Airbnb gift card, $25 to $500 (airbnb.com): Starbucks cards are just so 2020. Gift your favorite traveler with an Airbnb gift card toward 2023 adventures.
Gifts for the Cruiser
Life on the water involves smaller living spaces (yes even on mega yachts) and the need to keep some items dry. We have it covered with these gifts for travelers who prefer sea to land.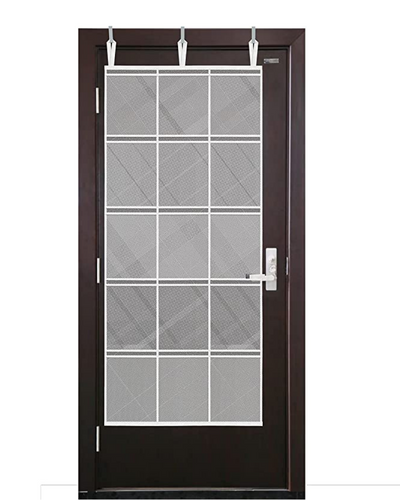 Cruise On Large Mesh Over Door Hanging Organizer, $17.99 (amazon.com): Designed to keep everything organized while you set sail.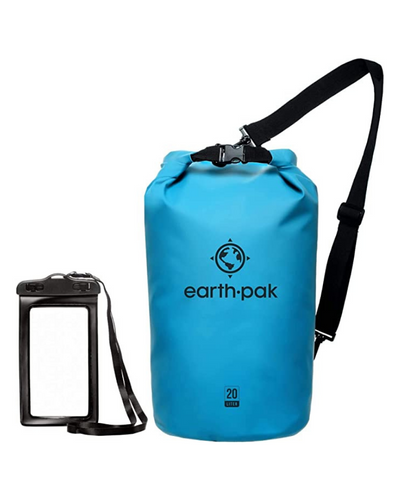 Earth Pak -Waterproof Dry Bag and Phone Case, $34.00 (amazon.com): Keep the important items dry during water adventures.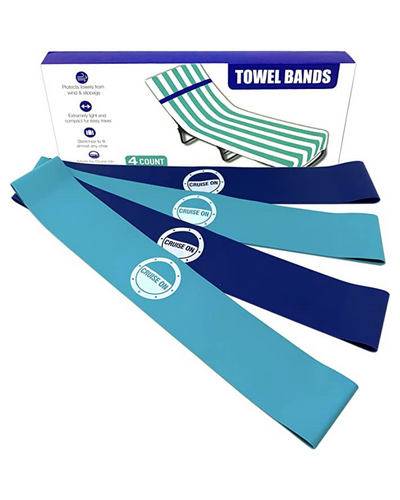 Towel Bands, $14.99 (amazon.com): Don't lose your towel due to a gust of wind.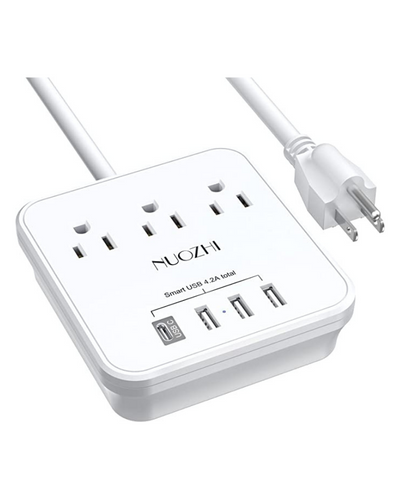 Portable Power Strip, $13.47 (amazon.com): Power all your devices with one outlet.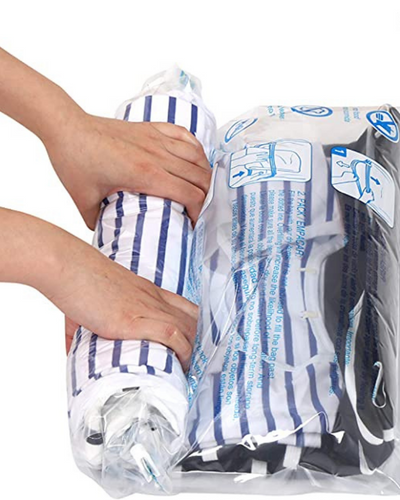 Compression Bags, $29.99 (amazon.com): Fit more in your luggage even if there's a limit.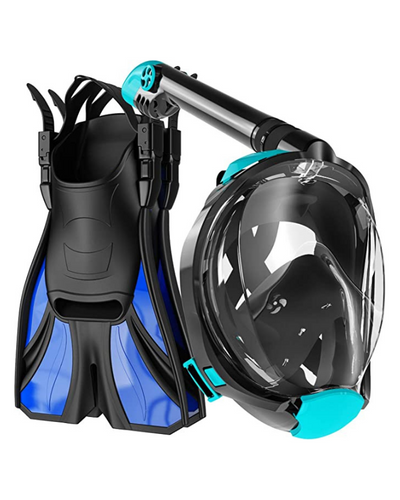 Cozia-designed Snorkel Set, $43.87 (amazon.com): Snorkeling more than once? It's worth it to bring your own gear.
Travel Gifts for the Home
Keep the travel vibe alive and part of daily life with these transporting gift ideas for travelers. From scented candles inspired by the Spanish mountainside, to a suede-trimmed cashmere throw from Dubai.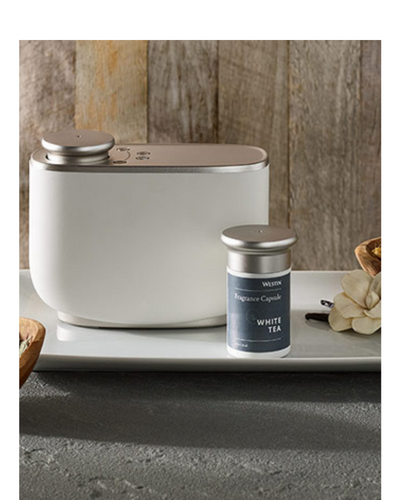 Westin Diffuser Set, $169.95 (westinstore.com): Bring the Westin's signature scent — a blend of white tea, cedar and vanilla — home with this sleek room diffuser.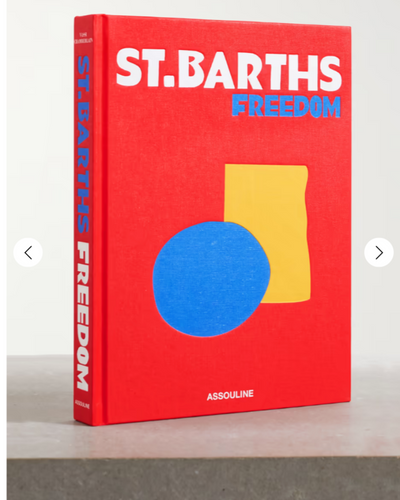 Assouline St. Barths Freedom by Vassi Chamberlain hardcover book, $95 (netaporter.com): Relive those beach days over and over with this beautiful coffee table book.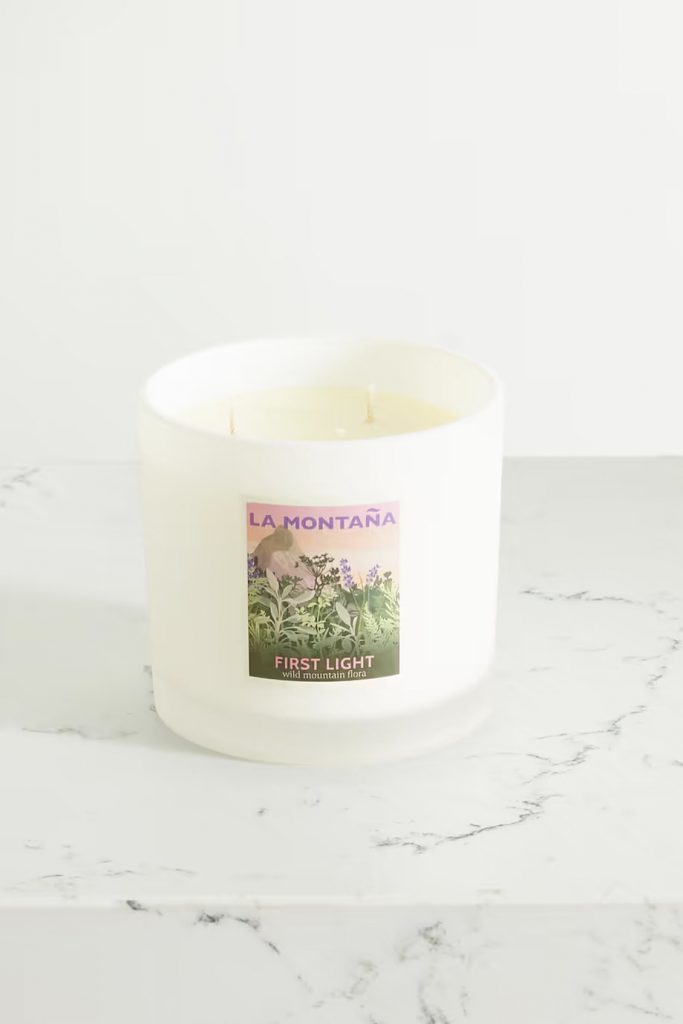 La Montaña First Light scented candle, $150 (netaporter): Who doesn't love a scent that was inspired by the Spanish mountainside?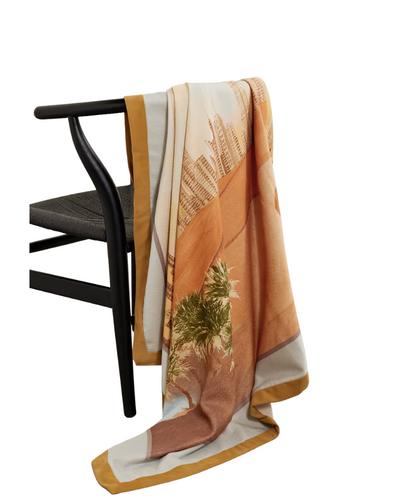 Loro Piana Golden Hour in Dubai suede-trimmed printed cashmere throw, $5,300 (netaporter.com): It's a throw that could double as artwork.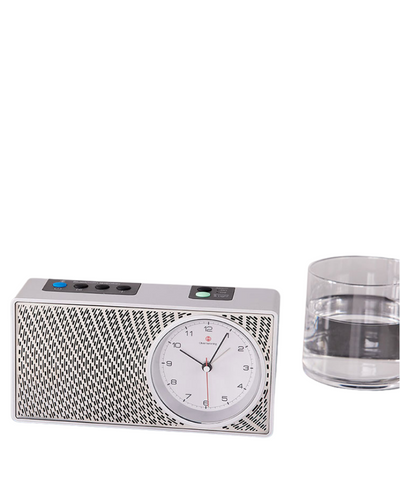 Bluetooth Speaker Alarm Clock, $260 (waldorfastoriaboutique): Wake up to the same clock as guests of Waldorf Astoria hotels.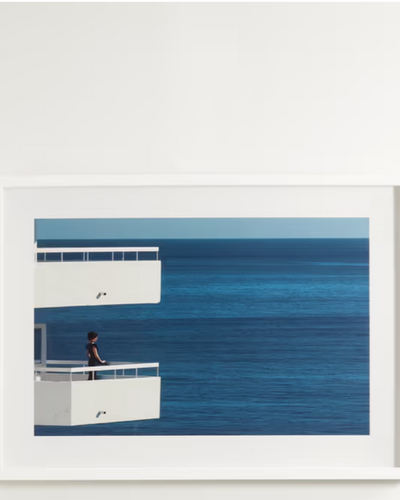 Guy Bourdin framed print, $1,865 (netaporter.com): You will never regret getting a photo by the famous photographer, especially one that was taken at the famous Fontainbleau.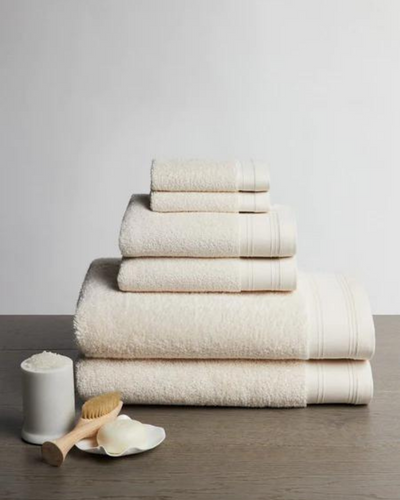 Spa Towel Set, $269, (shop.fourseasons.co): This six-piece towel set evokes the ambience of Four Seasons spas.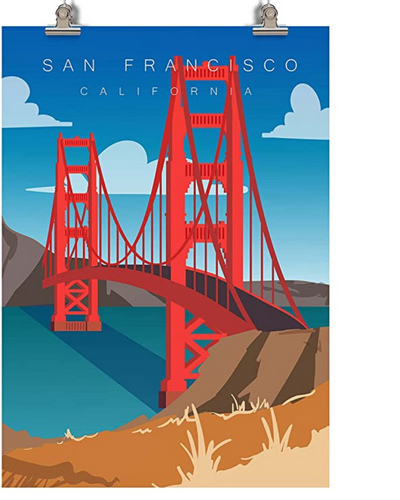 Vintage Travel Poster, $19.99 (amazon.com): Choose a print that celebrates your favorite city.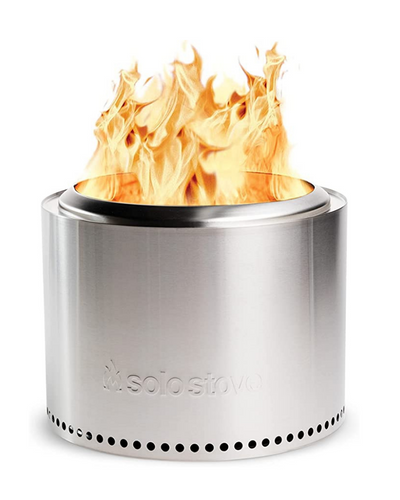 Solo Stove Bonfire 2.0, Smokeless Fire Pit, $299.99 (amazon.com) Bring your own bonfire. Spark up a smokeless fire at the game or on the beach.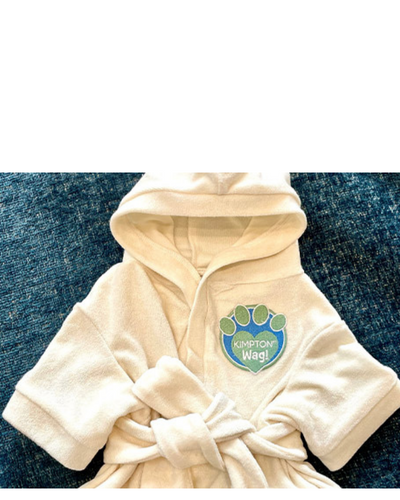 KimptonxWag Dog Robe, $35 (kimptonstyle.com): Pamper your pup with Kimpton Hotels' limited-edition dog robe. Co-branded with Wag!.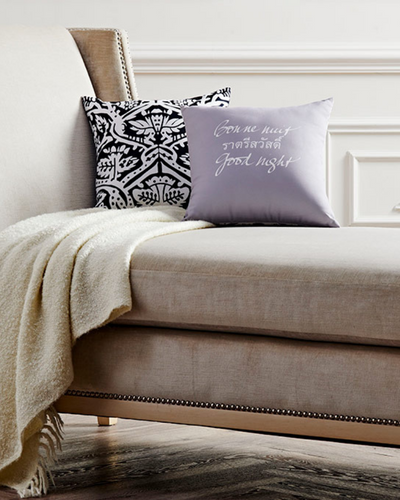 Tree of Life Pillow, $76 (sofitelboutique): Designer Christian Lacroix reimagines the tree of life with this striking decorative pillow, unique to Sofitel Bangkok.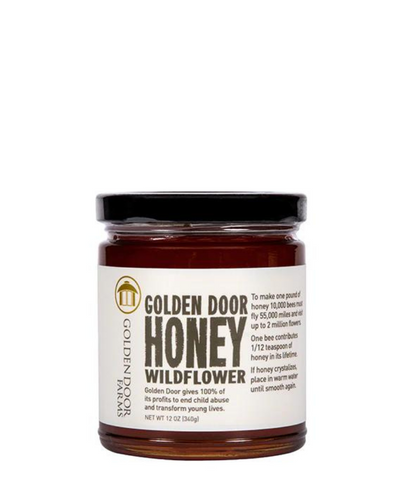 Golden Door Wildflower Honey, $18 (shopgoldendoor): Produced by Golden Door's own bees. 100% Golden Door's net profits goes to helping end child abuse and transform young lives.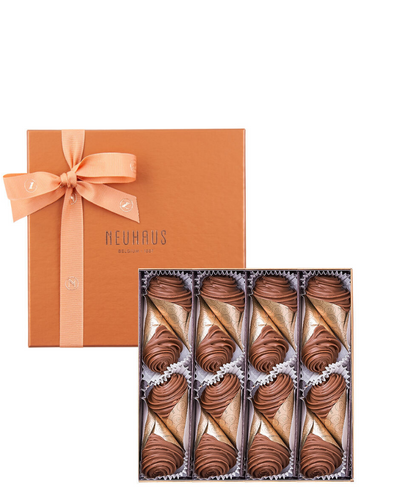 Neuhaus Specialty Selection Cornet Dore, $44.90 (neuhauschocolates.com): Melt-in-your-mouth Belgian chocolate. This 16-piece set is made with hazelnuts from the Black Sea coast region and almonds from California.