Like Japan's fascinating culture, Japanese jewelry is created to honor beauty, history, nature, and traditional craftsmanship. Meet the high-end Japanese jewelry brands whose creations are quite literally a work of art, with a price tag to match. For those that do happen to be in the market for an investment piece to add to your jewelry wardrobe, these timeless gems will be treasured forever.
Japanese Jewelry Brand: Mikimoto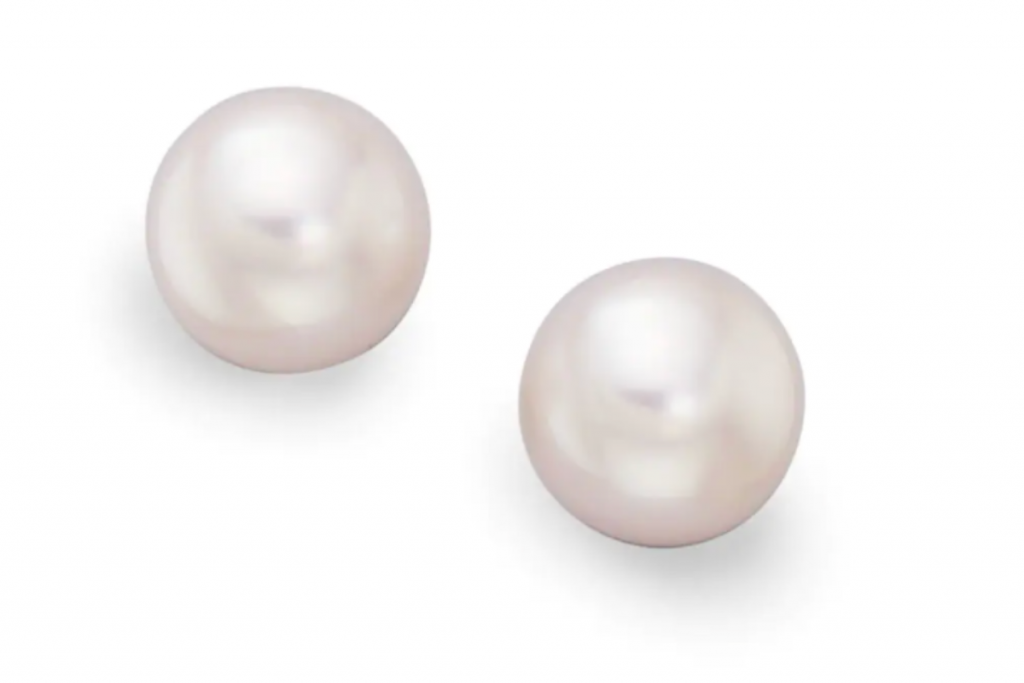 The story: Mikimoto began when founder Kokichi Mikimoto (the son of udon noodle shop owners) created the first cultured pearl in 1893 and instantly became known as "The Pearl King." As part of his mission to protect oysters in the wild and his dream of "adorning the necks of women around the world with pearls' Mikimoto bought a pearl oyster farm in Ago Bay, Shima, and began cultivating pearls. The process involves seeding an oyster with Mother of Pearl, the organic material pearls are composed of. To create his signature jewelry style, Mikimoto blends traditional Japanese metalworking with European manufacturing techniques and his commitment to environmental preservation remains. Mikimoto is focused on steering the jewelry industry towards sustainable pearl farming. Collections are a beautiful showcase of different pearls including the Akoya, Black South Sea, White South Sea Golden South Sea, and Conch pearl.
Shop Investment Jewelry: Simple, single pearl earrings are an eternal jewelry classic. We love these Akoya Pearl & 18K White Gold Earrings featuring 8MM white cultured Akoya pearls (classified as true "Mikimoto Pearls" due to their luster and quality) for their timeless elegance.
Japanese Jewelry Brand: Tasaki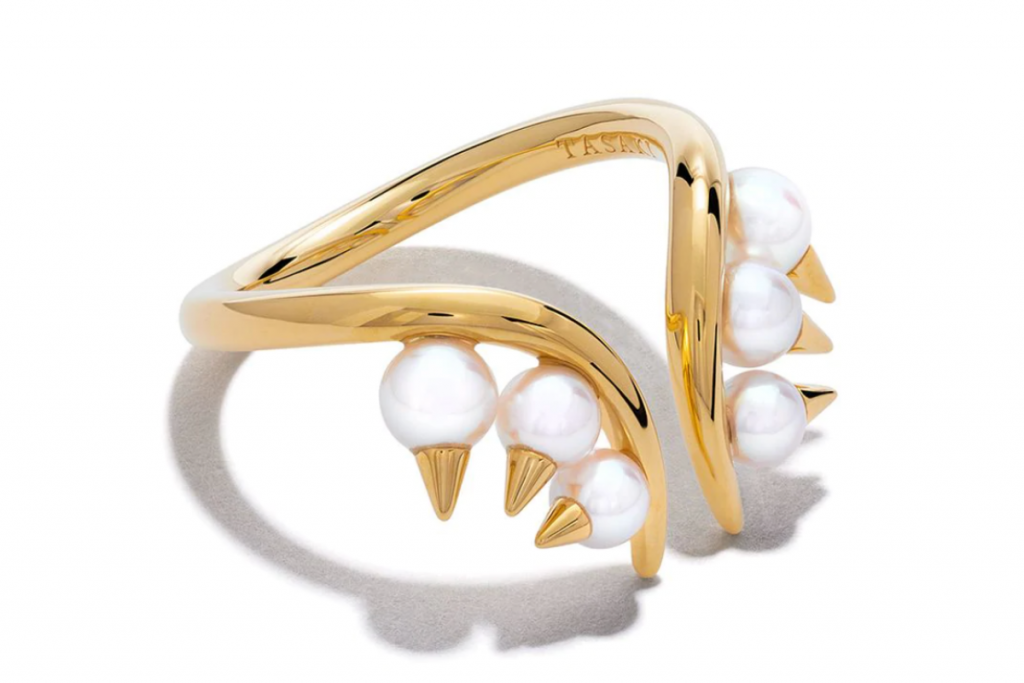 The Story: Established in 1954, Tasaki, a leading Japanese jewelry brand, was the first to farm the brown-lipped pearl oyster in 1970. Today, creative director Thakoon Panichgul has modernized the brand with his edgy statement designs which combine unexpected elements, like classic pearls in the shape of a carnivorous plant. Also staying true to the Japanese way of honoring nature and sustainability, Tasaki cultivates its own pearls at its farms in Japan and Myanmar, and grows and produces its own diamonds and gold. Of all their pearls, we are crazy over Tasaki's Baroque Pearls; irregularly shaped like a teardrop or egg, they make for unique designs. Tasaki's 18K SAKURAGOLD is also a favorite thanks to its deep red hue, a rich new take on traditional rose gold.
Shop Investment Jewelry: A woman can never have too many pairs of shoes or rings and we love this fierce-looking 18K yellow gold Akoya pearl ring from the Danger Collection inspired by a carnivorous plant. This 18K yellow gold Balance Neo ring with three perfect Akoya pearls on top of a classic band, also has our attention.
Japanese Jewelry Brand: Belpearl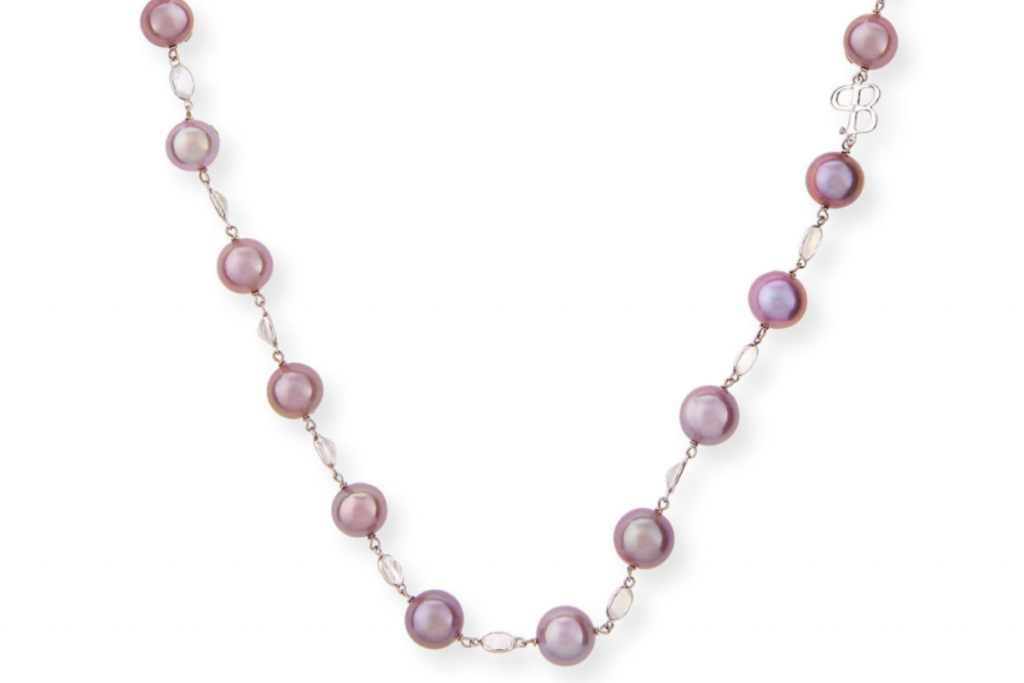 The Story: Belpearl started in 1933 in a tiny workshop in Armenia when gem trader Sarkis Hajjar began trading natural pearls from the Arabian Gulf to Far East Asia. In the 1960s, when the desire for Akoya pearls started blooming, Belpearl moved to Japan and established itself in the port city of Kobe. The luxe jewelry brand began producing natural black, white, and gold South Sea pearls and became the first to create a naturally pink freshwater pearl – the Kasumiga pearl – in the 1980s when they ventured to the South Pacific. By the late 2000s, Belpearl collections lined the shelves at Neiman Marcus, their signature Kobe Jewelry Collection highlighting their pearls with simple, timeless designs accented with 18K gold.
Shop Investment Jewelry: A dazzling necklace is perhaps the ultimate statement piece and you'll certainly make a statement in this Kasumiga Pink Pearl & Moonstone Necklace in 18K White Gold featuring 21 naturally pink cultured pearls alternating with moonstone gems. For a more classic look, this 18K White Gold Akoya Pearl-Strand Necklace with Diamonds is a forever piece.
Japanese Jewelry Brand: Kataoka
The Story: Founded in Tokyo by Yoshinobu Kataoka (an artist and goldsmith) in 2011, Kataoka Jewelry creates Japanese minimalist-inspired jewelry that transcends time. Also created to be works of art, each piece is handcrafted and all of their precious gemstones are hand-cut and employ traditional crafting techniques that emphasize the natural beauty of the stones. You only need to look to Kataoka's Cave of Wonders collection to see exquisite rings with sapphires and diamonds in the shapes of snowflakes, hearts, and tassels. 
Shop Investment Jewelry: Delicate jewelry is a trend we're on board with and this slimline Cinque Diamond Bracelet from the brand's Less is More collection certainly ticks that box. Also showcasing Kataoka's love of organic inspired shapes and settings, this Organic Round Diamond Cluster Rose Gold Ring with 14 round white diamonds clustered on top of an 18K rose gold twisted band.