Packing in style means investing in luxe leather travel accessories that last long after your vacation ends. From chic passport cases to fashion-forward tech holders and super stylish laptop bags and pet carriers, these timeless leather essentials are definitely worth traveling for.
The Computer Bag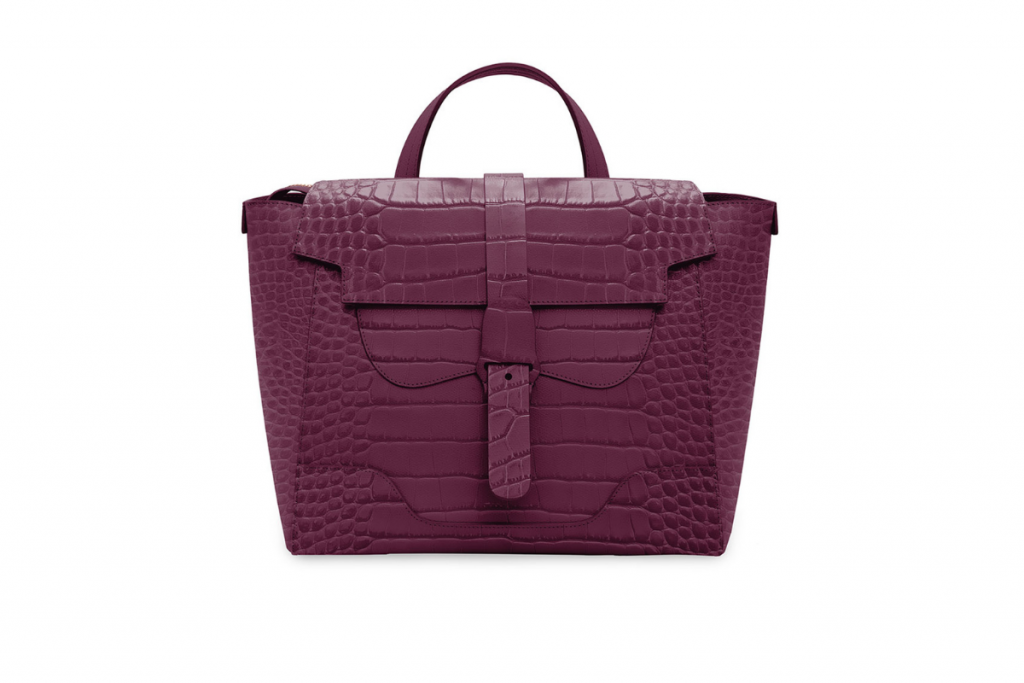 Shop it: Senreve Maestra Mock-Croc Convertible Backpack
Have laptop, will travel. For high-flyers on the go, this stylish, lightweight Italian leather bag in cool messenger shape will house your computer and work essentials while oozing IT handbag allure.
The Backpack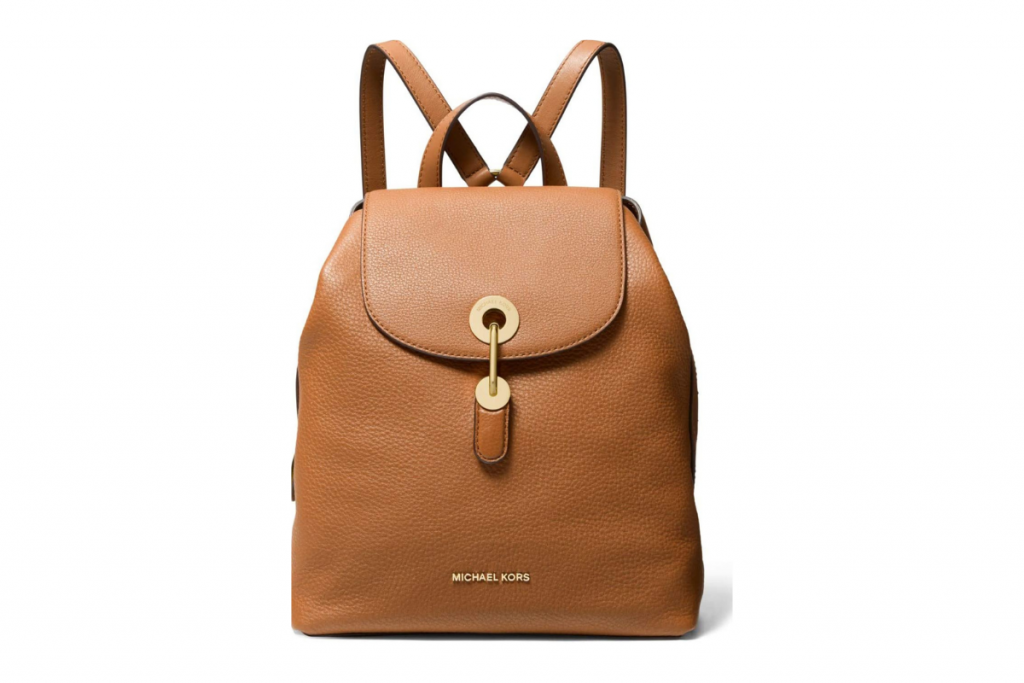 Shop it: Michael Kors Raven Backpack
Exploring a buzzy new city in hands-free style is easy thanks to the growing trend for compact backpacks. Like this cutie by Michael Kors in pebbled leather featuring drop handle, adjustable straps easy to access zip pockets.
The Weekender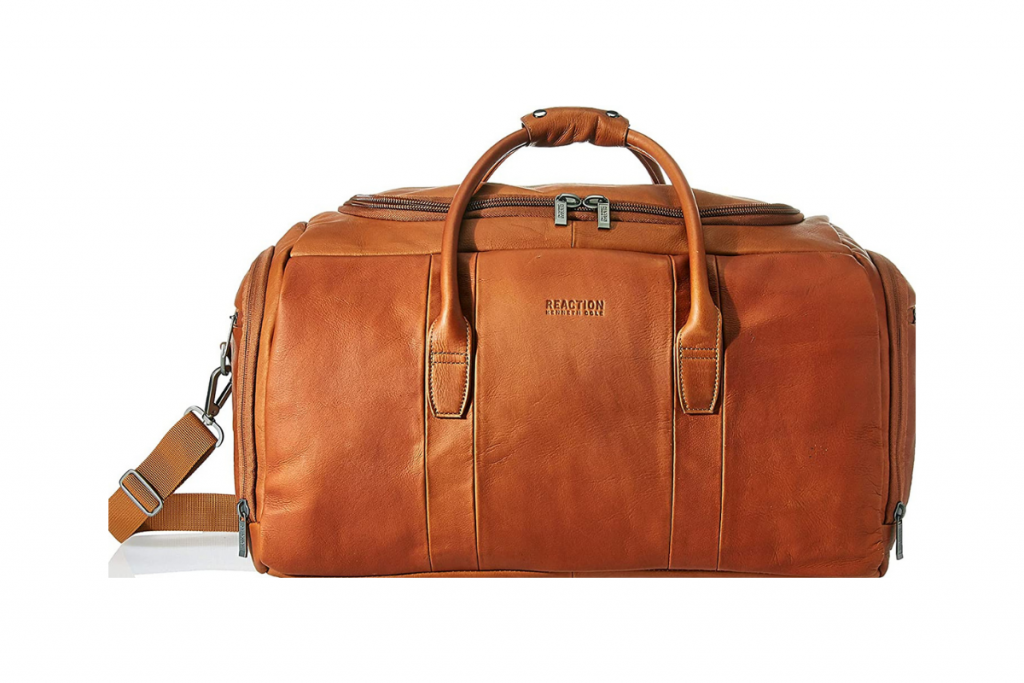 Shop it: Kenneth Cole Travel Duffel Bag
Elevate your weekend canvas duffel with a sophisticated leather style in a rich shade like cognac. This beauty comes with a removable leather clutch and shoulder strap so you quickly transform it into your carry-on.
The Carryall
Shop it: Julien Tote Bag
Meet your new favorite carryall tote. The perfect accessory for a laid-back beach break, its strong, structured shape, and summery white leather look is everything we need right now.
The Passport Holder
Shop it: CHANEL Caviar Quilted Passport Holder
If your wanderlust has you dreaming of discovering the latest global hotspots, make sure you have a passport holder as fabulous as your next itinerary, say like this black quilted leather classic by the iconic Chanel.
The Pet Carrier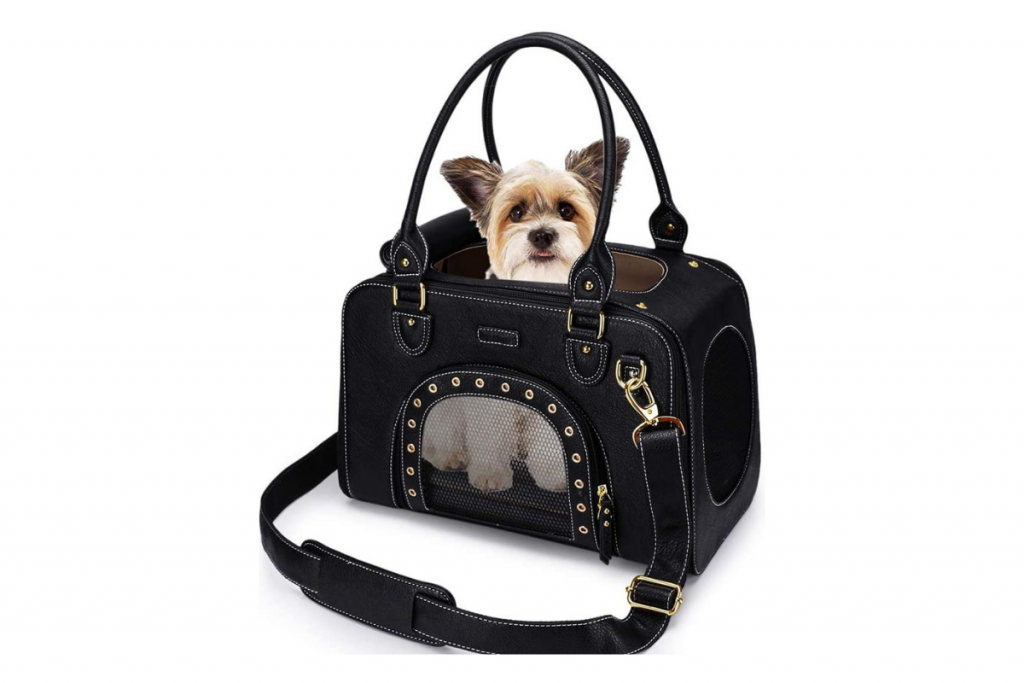 Shop it: PetsHome Dog Carrier
When your travel companion is your fur baby, nothing short of a chic black leather pet carrier with gold studded hardware will do. This must-have travel accessory is foldable, waterproof, and features a soft padded strap so you can both jet set in style and comfort.
The Vanity Case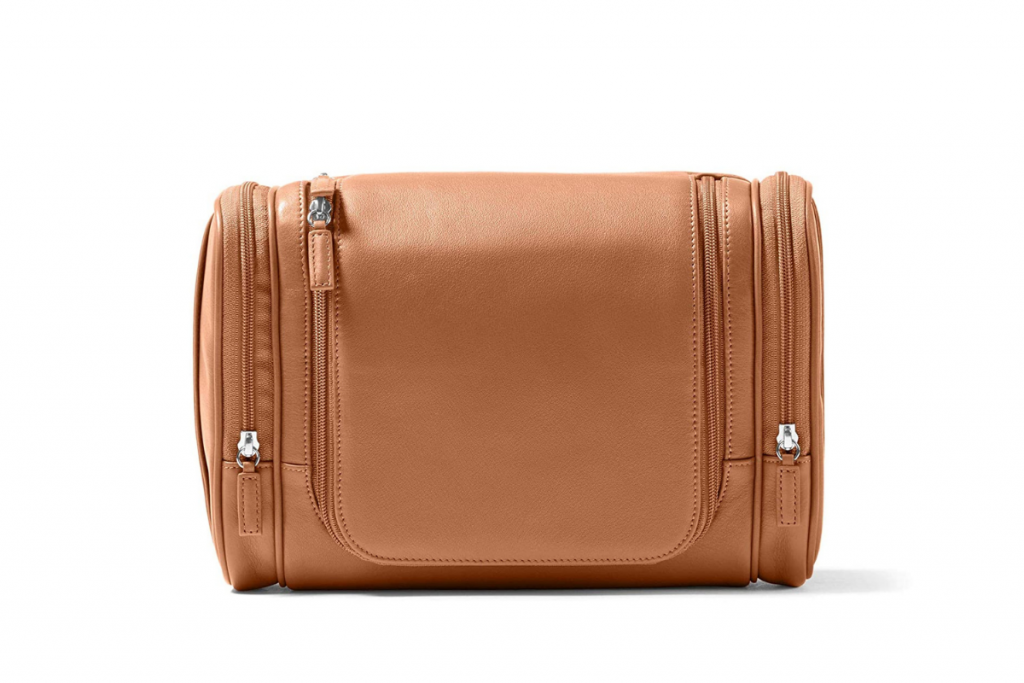 Shop it: Leatherology Hanging Toiletry Bag
Beauty devotees should not leave home without this stylish leather vanity case, which despite its compact appearance has lots of space. With five interior pockets of various sizes, two large external pockets and metal clip for easy hanging it's the ideal bag for all of your toiletries, skincare, and make-up must-haves.
The Phone Case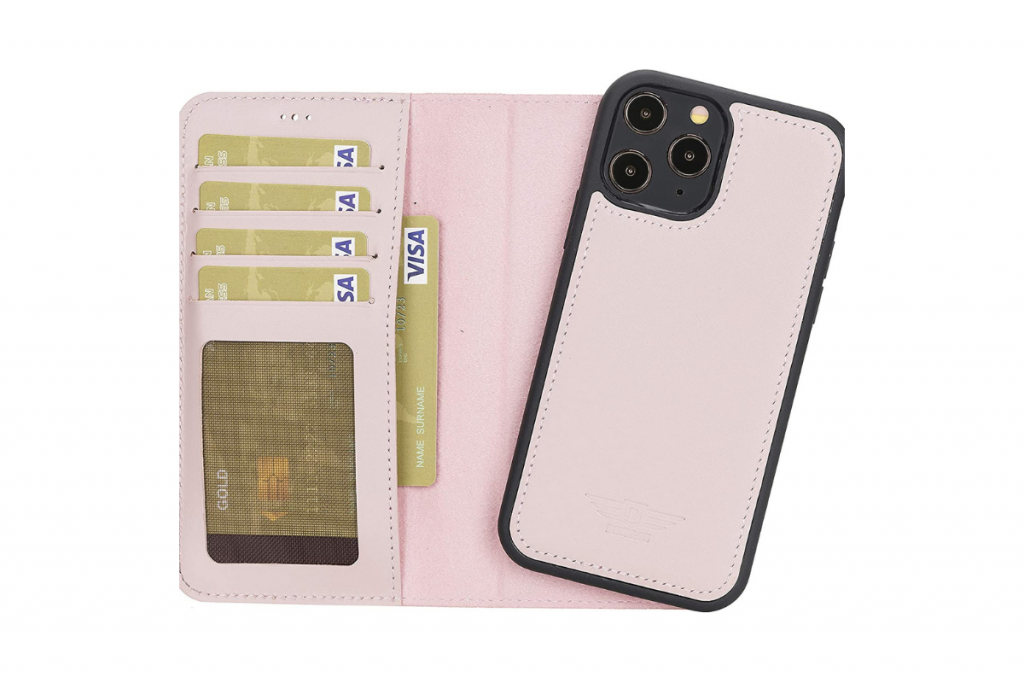 Shop it: Bayelon Leather Phone Case
Multi-tasking jet setters need smart, chic multi-purpose accessories like this genius leather phone case with a built-in wallet and cardholder. Less is definitely more.
The Carry on
Shop it: Brunello Cucinelli Leather Carry-On Suitcase
This classic buttery soft leather carry-on was made for express travelers, it's sized to skip baggage claim and comes with a super convenient front zipper pouch to store and give you easy access to your important items and documents.
The Camera Bag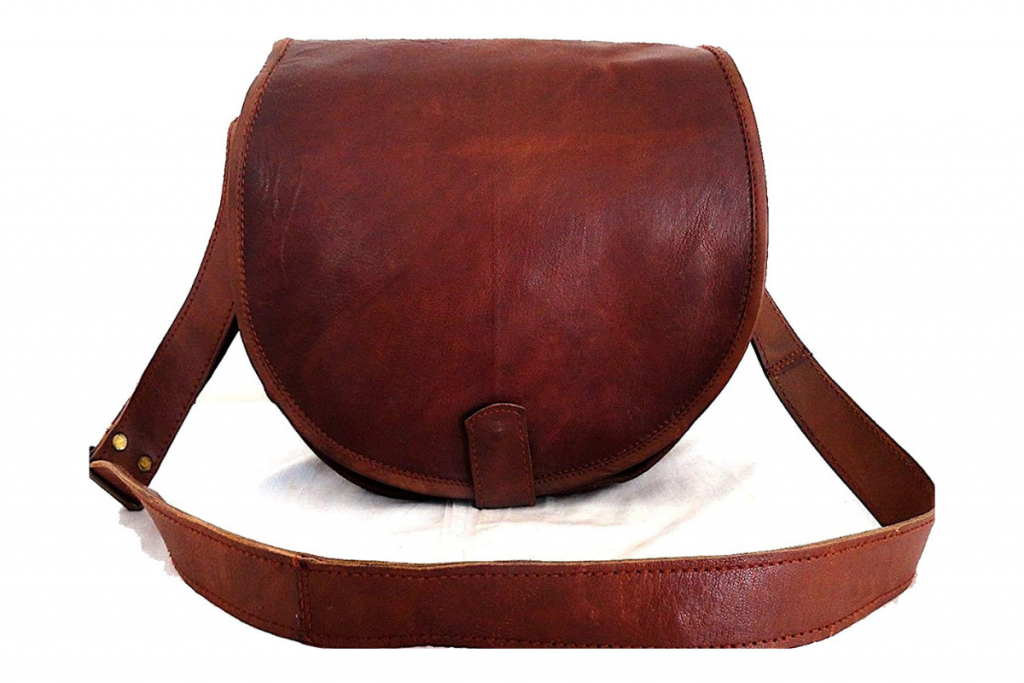 Shop it: Hell Blues Leather Camera Bag
In an Instagram world, it's hard to beat the nostalgia and beauty of travel photography shot on a proper camera, so make sure you store yours in a vintage-inspired leather satchel bag.
The Hat Box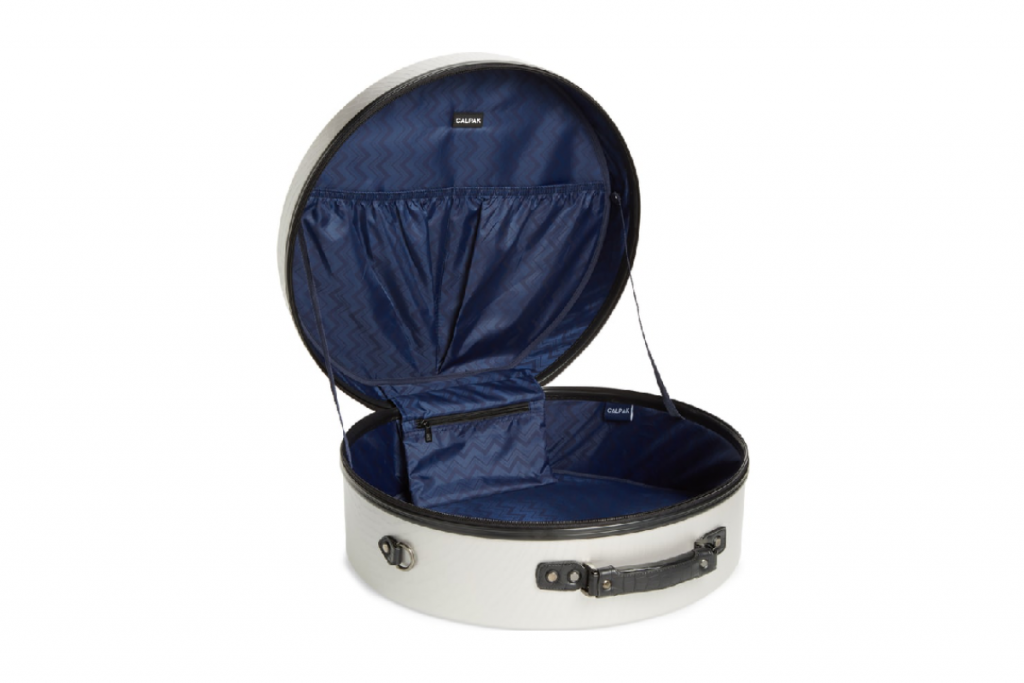 Shop it: CALPAK Baye Large Hat Box
A hatbox is the ultimate unsung hero of travel essentials. Ensure your headwear arrives in shape and style thanks to this white leather hatbox which comes equipped with a removable adjustable leather strap and water-resistant shell.
The Wallet
Shop it: BALENCIAGA Papier wallet
The baby blue textured leather wallet by famed French fashion house Balenciaga, not only scores big on sartorial points, it fits into the palm of your hand while still offering plenty of space for your bills, cards, and coins.
The Travel Diary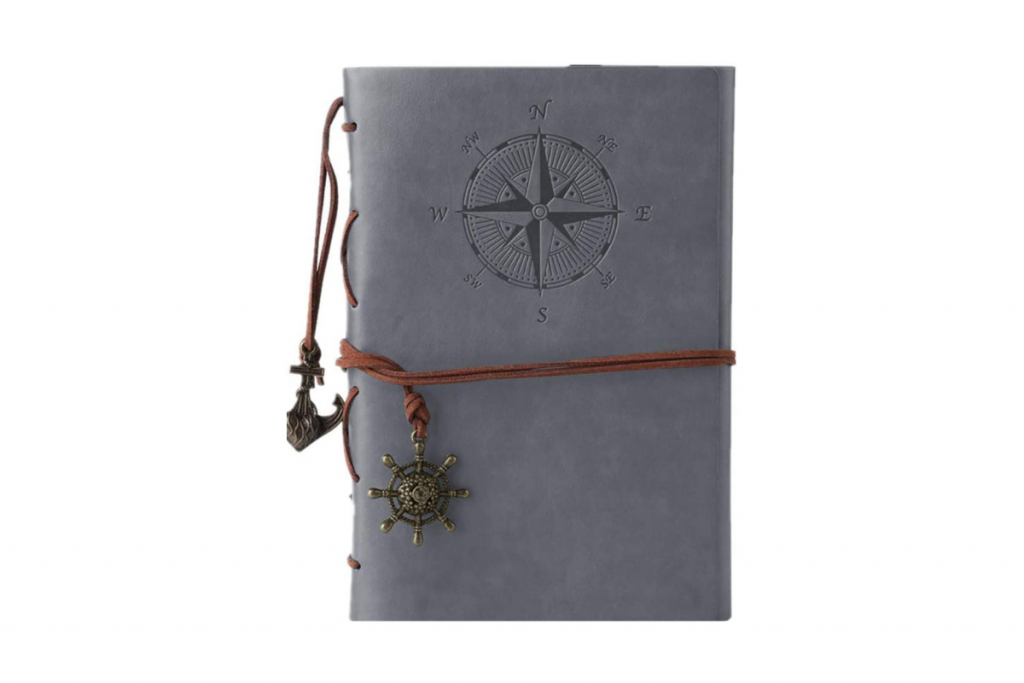 Shop it: MALEDEN Travel Journal
If you need a little inspiration to start documenting your precious travel adventures and memories, this chic leather travel diary will have you putting pen to pamper in no time.
The Tech Holder
Shop it: Twelve South Journal Caddysack
This leather pouch is a godsend for safely, neatly, and storing all your chargers, cables, headphones, and tech accessories in one cute, convenient place.