I don't have to be acquainted with the owners of newly opened, sustainably-dedicated Southall Farm & Inn to know what they're like as humans. Their patch of bucolic nature, with its thoughtfully sculpted retreat and earthly authentic working farm near historic Franklin Tennessee gives them away. They're people who understand that when you love a tract of land enough, it loves you back. Generous folk, they're the sort compelled to share the gifts of their pastoral domain with others. Seekers themselves, they hanker to invite guests to renew, to slow down, to let their curiosity be sparked. To these founders, such things define hospitality. 
All this becomes obvious the moment my Uber swerves off the highway to follow a gently winding road into a 325-acre expanse of orchards, fields of heritage crops, gardens, and greenhouses all penned in by a row of steep, flora-carpeted hills as green as granny smith apples. The working farm-cum-five-star hotel manifests as a collection of new build, contemporarily rustic structures, with the main building holding most of the suites and guest rooms, as well as the lobby, spa, and restaurants.
More About the Resort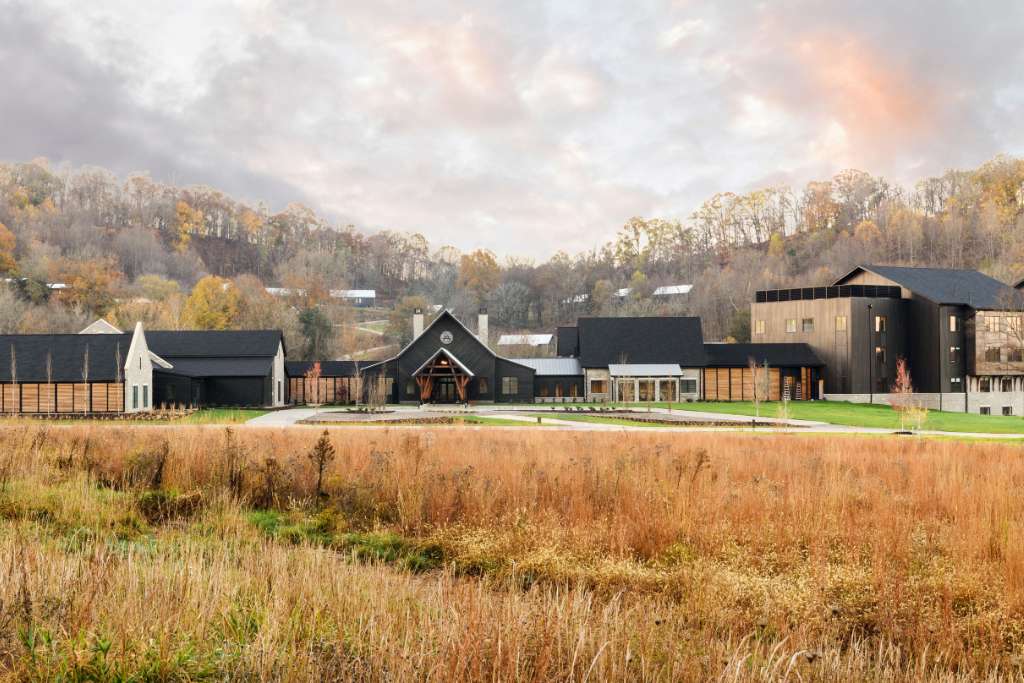 A pool house beckons on one side of the 62-room inn; on the other, farming accouterments from orangeries to a farm stand to an impressive hydroponic complex mark the patchwork. Up one hill, hundreds of apple trees impart a kind of nostalgic bliss. A covered bridge and rambling creek recall former times. Amid the nature, further afield, a handful of standalone cottages (16) hide away among the trees. Miles of hiking trails wind through the property; bee hives dot a slope, a scenic overlook offers a stellar sunset vista, and an aerial adventure course lies shrouded in the woods. Anchoring it all, replete with kayaks and water toys encircled by a trail, manmade Lake Mishkin glimmers, reflecting the sky. Named for the owners, the lake captivates instantly as a focal point for the farm. Emitting a grounding effect, it reminds me of the yogic concept of drishti: concentrated focus used as a tool to reach a meditative state. Lake Mishkin, in concert with the verdant farm scape, awakens drishti. It has an almost hypnotic effect. The longer I gaze at it, the more relaxed, tranquil, and on target to renew, I become.
What Makes This Such a Stellar Wellness Destination?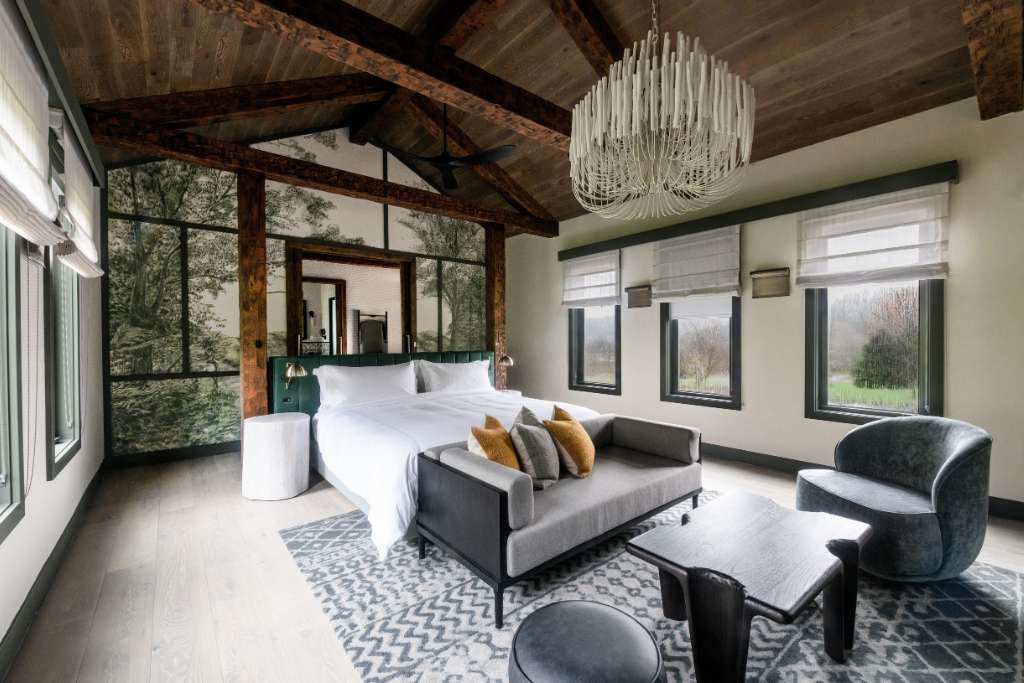 With its vibe of re-invented Southern hospitality, sophisticated approach to best farm practices, reverence for the past, and abundant desire to create unpretentious, sustainable, meaningful luxury for its guests, Southall Farm would become the latest, greatest wellness destination even if it didn't have a spa. What happens here is akin to passing through a curative portal, being offered nature on a platter — both metaphorically (via the views through panoramic windows and the outdoor activities) and literally (in the all-day-restaurant, Sojourner, as you gobble up plates of seed-to-bowl cuisine, deftly prepared from produce just taken minutes ago from the garden). Unlike a destination spa, Southall Farm doesn't force you to pursue well being. Instead, it inspires you to revel in possibilities. Minutes after check in, you'll be ascending the hills, swimming laps, riding bikes, joining a yoga class, sipping a carrot turmeric juice (or a cocktail, if you wish), learning to throw an axe, taking gardening lessons, exploring beekeeping, or doing a field and tasting tour with a chef. You'll be surprised to find you've left your phone behind, disconnecting to reconnect to something deeper.
The Spa at Southall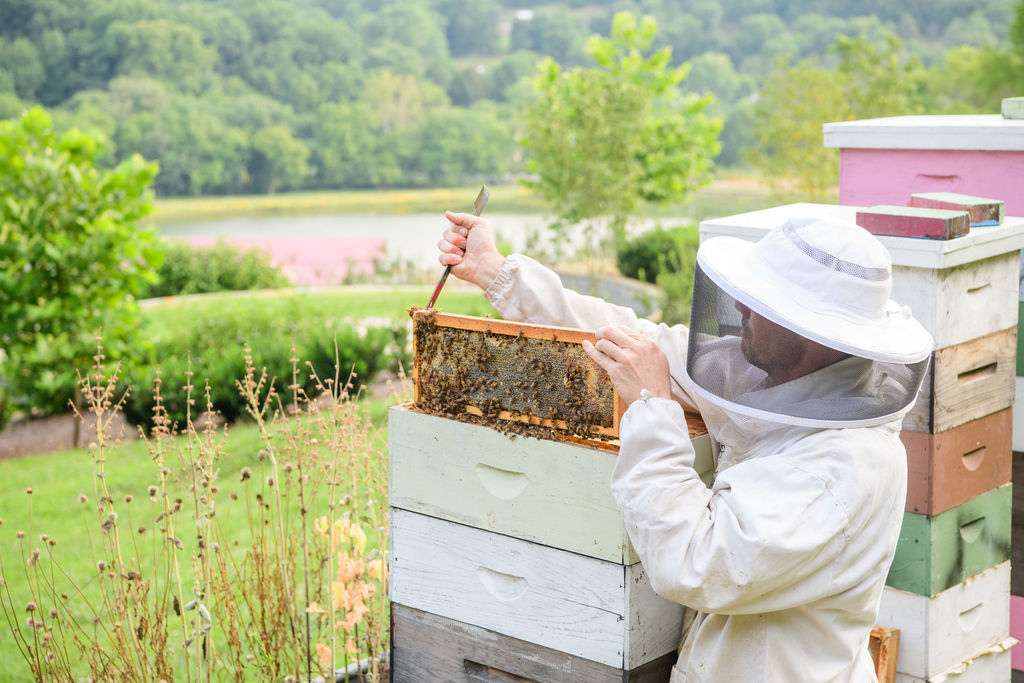 But, Southall does have a spa — an exceptional one. A sanctum. Gorgeously kitted out, it occupies a section of the main building which also holds the state-of-the-art fitness room and yoga studio. With complimentary yoga and crystal sound baths, the spa offers a range of both traditional and energetic treatments in its eight individual rooms and two suites. Harnessing the powers of a medicinal herb garden and the bounty of the farm, it also incorporates exemplar brands such as Seed to Skin and Naturopathica into its menu options. Forest bathing, a tea ceremony, and guided vision rituals address the spirit. Features such as a Himalayan salt sauna and the halcyon outdoor mineral pool (infused with 60 essential minerals from South African salts) restore the body before and after treatments. Guests tend to linger all day. 
Coming to Fruition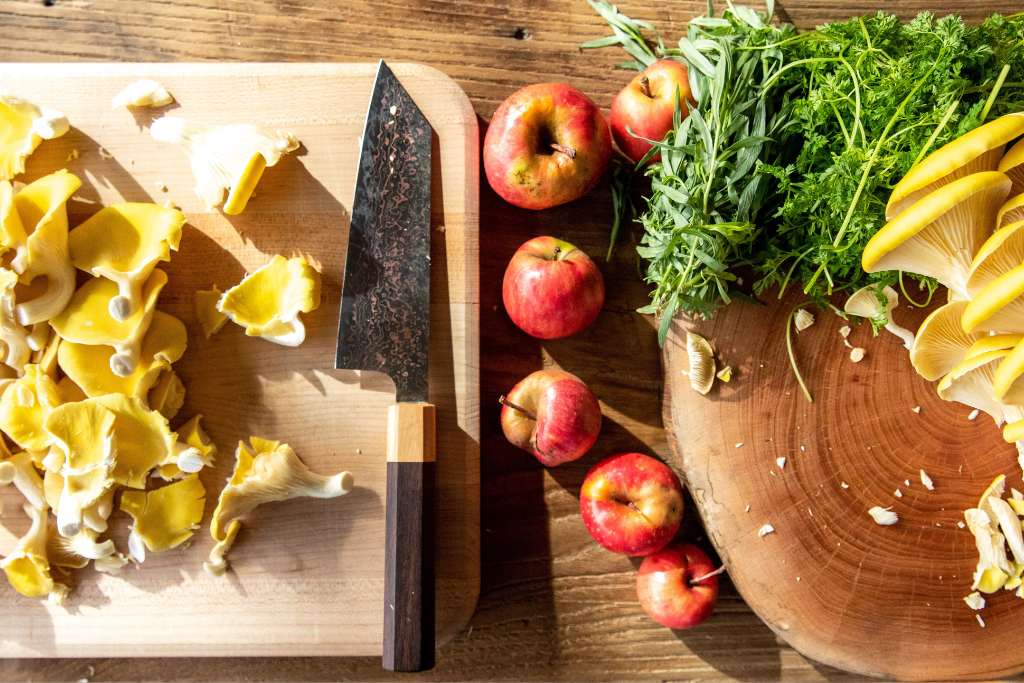 Like a seed planted in Southall's fields and orchards, you'll grow, flourish, and bloom during your stay. Whether it's the new skills learned (woodworking? painting?), the deep sleep the Frette linens support, the creative nourishment provided by Executive Chef Andrew Klamar from the farm's harvest, the slower pace you manage to embrace, or the curiosity you sate when you try something new, Southall will nudge you to new directions.
A Word on the Setting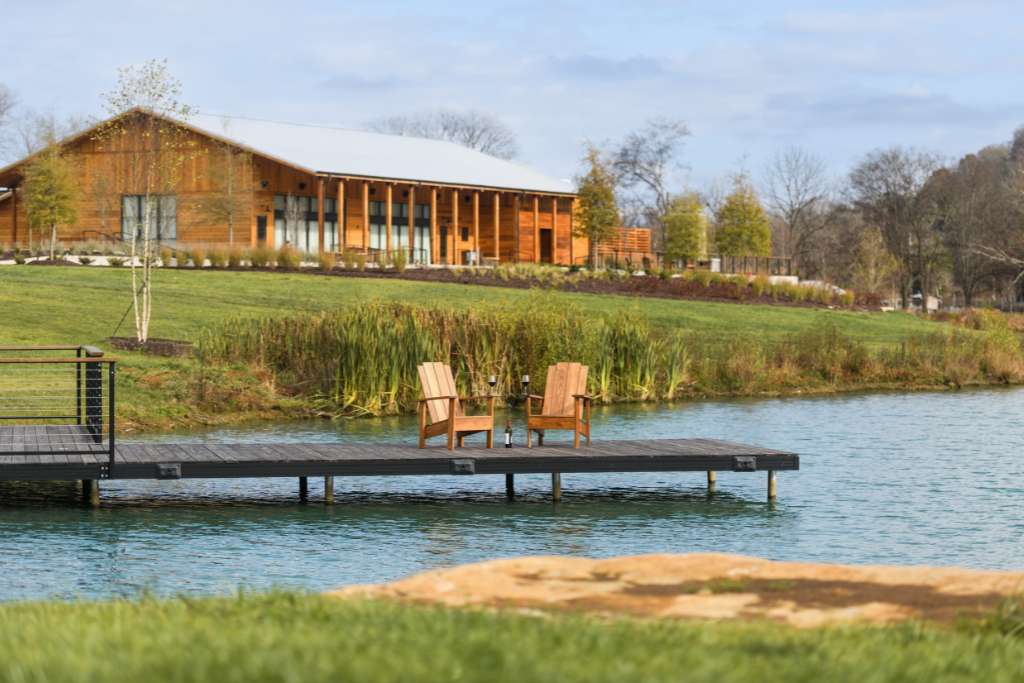 Silver LEED-certified Franklin Tennessee, about 40 minutes from Nashville, matches the values, tempo, and spirit of Southall Farm & Inn like no other town could. Add in that the music mecca, rife with live music venues and a riot of resident celebrity musicians, delivers charm with its renovated, postcard-perfect town square and main street district. Prime for strolling, Franklin boasts bars, boutiques, galleries, and restaurants galore, not to mention historical sites and thought-provoking monuments.
Cover, courtesy of Southall