For many families, a Greek cruise is a dream summer vacation, full of whitewashed buildings, stunning beaches, and the ever-present clear blue Aegean waters. And for LGBTQ families, always on the lookout for accepting destinations, the warm Greek culture and LGBTQ-friendly island provide for a wonderful fit. (Greece has had anti-discrimination laws on its books since 2005 and has allowed civil unions since 2015.) Here are the reasons we chose the smaller, Greek-owned line Celestyal Cruises for our summer getaway.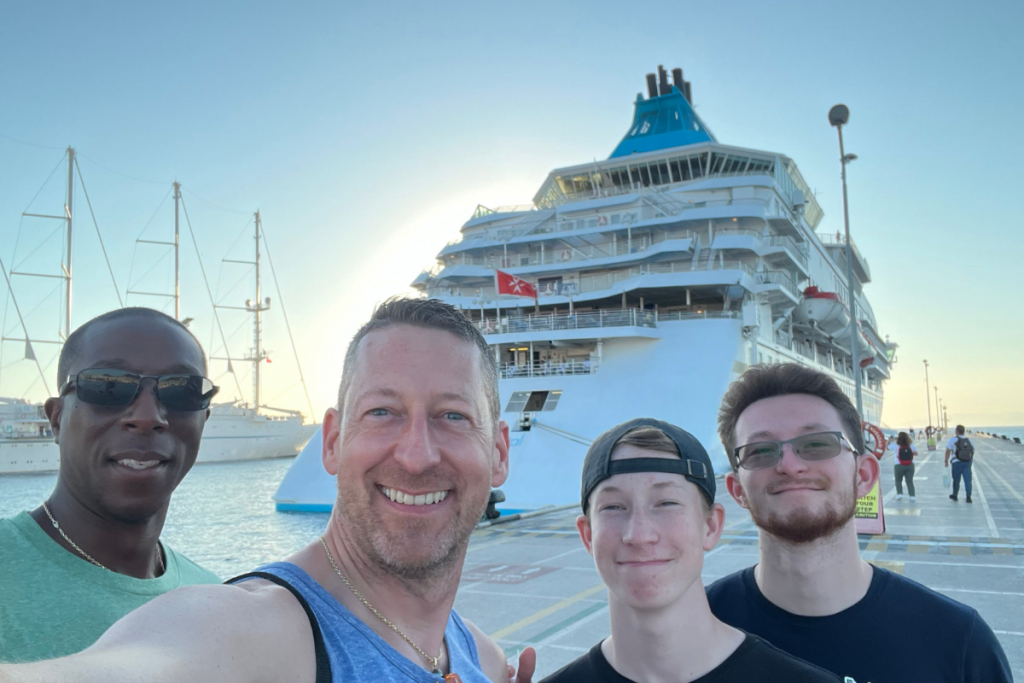 The Size Is Right
We sailed on the line's smaller ship, the Crystal, which holds 700 guests and 500 crew. It was the perfect size for us, and had plenty of dining choices. When we were parked near 5,000+ passenger mega-ships in busier ports like Mykonos, our ship felt like a toy by comparison. The smaller size meant that we never felt like a number onboard, and everyone from the wait staff to the lounge singers got to know us over the course of our weeklong voyage.
What's more, in the smaller islands, a larger ship can easily overwhelm a port, and we never felt like our ship was doing that. While we didn't have roller coasters or water slides on board, we didn't travel all the way to Greece for that — the focus here is on the magic of the destinations, and Celestyal wisely recognizes that.
Wonderful Ports of Call
The ports of call for our seven-night cruise, the "Idyllic Aegean," were a nice selection of popular and lesser-known places: Athens, Thessaloniki, Kusadasi (Turkey), Rhodes, Heraklion (Crete), Santorini, Mykonos, and Milos. Stops like Santorini and Mykonos are musts on any Greek cruise, and our family greatly enjoyed both islands and the ashore experiences. But Celestyal also includes lesser known and smaller stops, building on its insider knowledge of the country.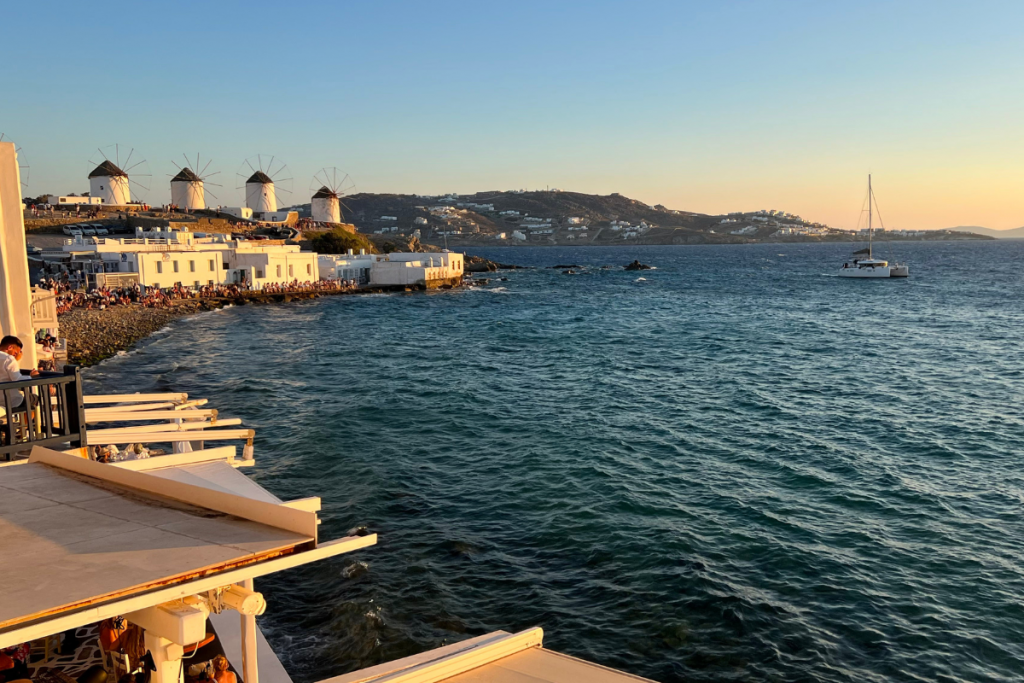 Thessaloniki, Greece's second-largest city, is a delightful foodie and shopping town, with interesting history and some ancient architecture to boot. Its location on the mainland, northeast of Athens, seems to keep many other cruise lines away, which is a shame. Milos, often named one of the world's best islands, is a smaller, quieter version of Mykonos. This beautiful and eclectic island simply can't handle larger ships due to its size and sometimes tricky winds. We were delighted to be able to visit it on our cruise and swim alongside its cave-pocket shores, once a popular hiding ground for pirates.
Diversity of Guests
Part of the reason we like to take our sons around the world is to expose them to different people, cultures, and cuisines. We've certainly been on our share of cruises where 98% of the passengers are from the United States. Celestyal's diversity of guests was attractive to us. We saw other LBGTQ couples and families, and there was a wide age range on board, too. Roughly 50-60% of guests hail from the U.S. and Canada, with the rest from Greece, the U.K., and Australia — as well as from across Europe. It was great to be on the elevator or in the halls and hear people speaking in French, Spanish, Greek, German, and Turkish.
Good Value for a High-End Experience
Celestyal is a good choice for American travelers — pricewise, the line is set somewhat mid-market. But within Europe, travelers see it more as the luxury, higher-end cruise. We felt there was great value for the money paid. Unlike many other cruises in its price range, guests receive two included excursions, as well as additional drink choices. The base-included drink plan for many cruise lines is free water, lemonade, and iced tea. But the base-included drink plan here includes house wine and beer, soft drinks, and a range of cocktail choices. Because we opted for a balcony suite, we were also allowed to eat breakfast and lunches in the Aura Grill on Deck 9, a more private dining experience, at no extra cost.
Plenty of Optional Upgrades
Like many cruise lines, you can certainly upgrade your experience, as well, with everything from spa treatments to higher quality drinks or food. We appreciated the choices here, and the drink programs offer a lot of flexibility. We opted for the Platinum All Inclusive Package for the adults and the Kids Refreshing Package for the kids. This allowed adults a much wider selection of fine wines and liquors, as well as many juices — and even milkshakes and fancy coffee drinks. Speaking of milkshakes, the kids were delighted that their upgraded package included that treat, as well, along with fun mocktails, smoothies, juices, and hot chocolate. From a food perspective, pay-as-you-go upgrade fee allows diners to choose from several chef gourmet specials each night, such as an excellent Wagyu beef steak (served flaming tableside) and a delightful surf-and-turf dish of filet mignon and lobster tail.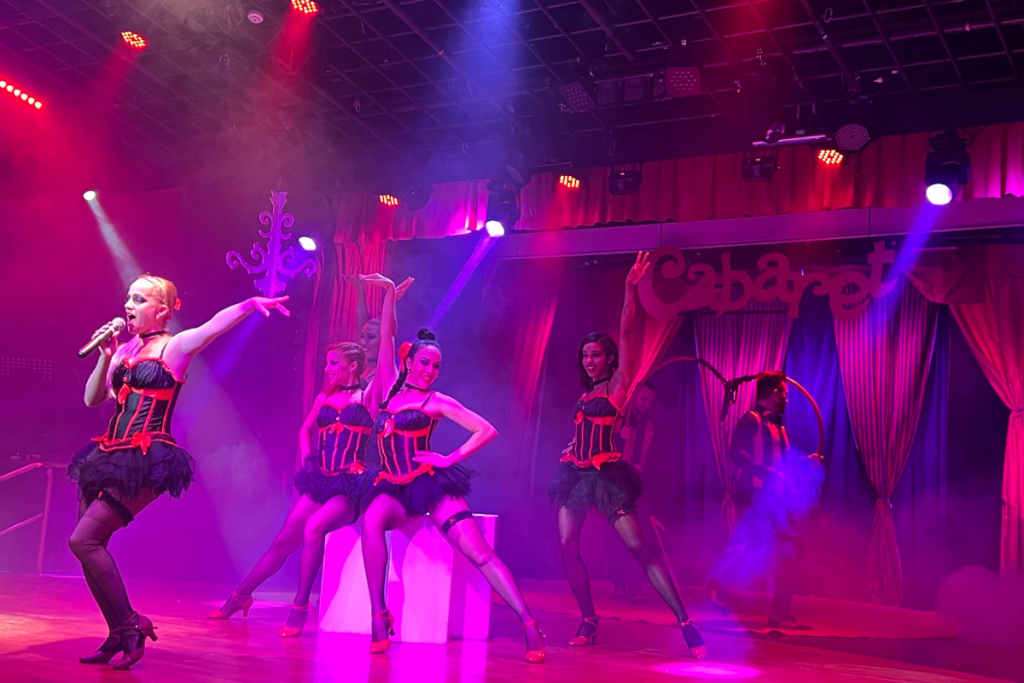 Delightful Staff
We thoroughly enjoyed the onboard entertainment, something that I assumed would be a bit second rate, considering the smaller ship size. But the nightly shows, featuring a cast of dancers, singers, and acrobats, enchanted us — and even the kids were excited to attend each evening (another pleasant bonus I didn't expect). We loved JD, one of the bar managers who stopped by our table each night to wow all four of us with his endless magic tricks. Other staff members gladly gave us daily recommendations as to what sights or eateries they most enjoyed at the next port of call. And we adored the sweet, talented husband-and-wife musical team, "Duo Jaleo," who enchanted the crowd each night at Eros Lounge with their renditions of throwback hits — in both English and Spanish.
Uniquely Greek
Celestyal has listened to its customers' requests for more authentic experiences. The half-day tour we chose in Heraklion, Crete, was a perfect example. We drove deep into the island's mountainous interior, where the landscape is reminiscent of northern California's wine country. Here, we visited a multi-generation family-owned farm. The owner, Mr. Vassilis, showed us how he produces raki, a local liquor, as well as olive oil and wine, before we tasted some local delicacies and were treated to traditional Cretan dancing. He also talked with us about his personal philosophy of giving love to everyone you meet and treating visitors like family. A few tears were shed as he spoke about the passing of his father, and how it affected his outlook on life.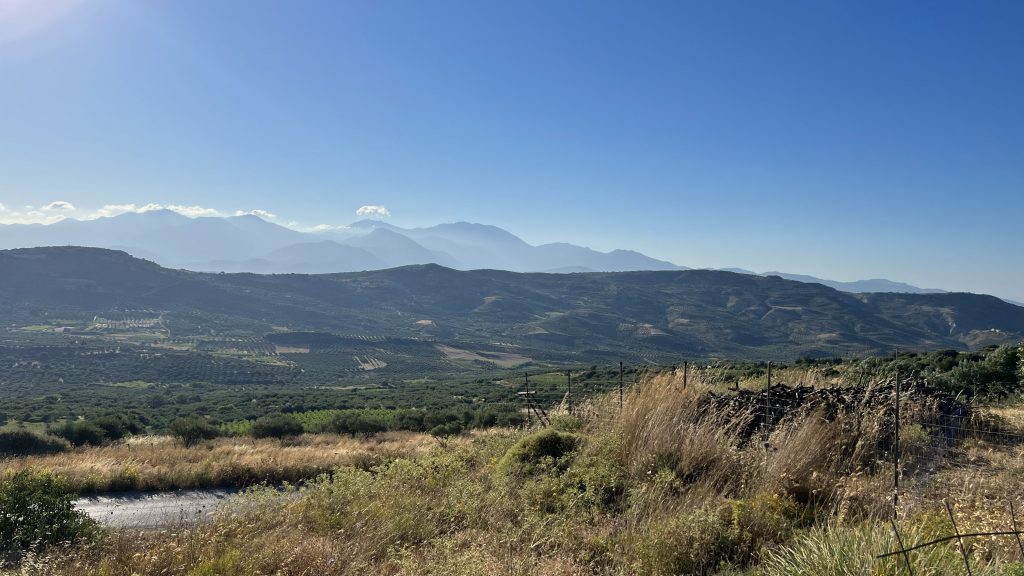 On board, we made sure to sign up for the Greek wine tasting, which was comprehensive in scope and allowed guests to purchase discounted bottles of local wines that they enjoyed. And the optional "My Greek Table Experience" was a true highlight of the cruise. This dinner, which is held on several evenings in the Aura Restaurant, is a six-course meal that's a collaboration with well-known author and star of the PBS series My Greek Table, Diane Kochilas. Standouts included the Aegean Fisherman's soup and the Kalogeros Terrine, a sliced beef loin with sheep's milk cheese and Greek oregano.
Creative Itineraries
In addition to our "Idyllic Aegean" seven-night cruise, Celestyal also offers some other inventive routes. The "Three Continents" itinerary visits Europe, Africa, and Asia in seven nights, with stops in Greece, Egypt, Cyprus, Turkey, and Israel. And the "Eclectic" itinerary visits lovely Kavala in northern Greece, known as "the blue city," as well as Istanbul, Volos, and more.
Late in 2022, the line will debut two exclusive holiday sailings. First, a 10-night Christmas sailing will stop at Thessaloniki, Izmir (Turkey), Rhodes, Limassol (Cyprus), Alexandria (Egypt) and an overnight visit in Haifa (Israel) — this will allow guests to spend Christmas Eve and Christmas Day in the Holy Land. The second special sailing is an eight-night New Year's sailing with visits to Heraklion, Santorini, Volos, and Kusadasi. There's also an overnight stay in Istanbul for viewing the fireworks on New Year's Eve. For the truly adventurous, both sailings can be combined for an 18-night holiday event covering the whole of the Eastern Mediterranean starting at $2,399 per person.