We're off to see the tigers — a statement that has a storybook ring to it. On the dusty drive from our hotel in gleaming Jaipur, also known as India's Pink City, my Micato Safaris guide and I see women in gemstone-colored saris building huts from cow pie-squares as if erecting gingerbread houses. Men draped in white dhotis, pieces of gossamer cloth wrapped around their legs like loincloths, crouch in doorways. Some smoke hookah pipes. One man rides an antique bike down the highway. Atop his head, he balances a tower of papadums, which incredulously waver but never fall. Monkeys streak across the road and camels and elephants, in turn, rumble on the verges.
Time flies with sights like this, but at last we arrive to Northern Rajasthan's Ranthambhore National Park, home to around 100 protected tigers. A stone's throw away, Oberoi Vanyavilas Wildlife Resort spreads out across the brushy terrain, its lavish luxury tented accommodations dotting the eco-property, each inspired by the lavish caravans of India's bygone royal families. With restaurants, a spa, yoga classes, and the chance to have sundowners from the observation tower, dinner by the lake, and evening nature talks about the region by staff naturalists, the eco-retreat most famously facilitates safari-like tiger spotting drives through the jungle realm of the preserve. While tigers are notoriously elusive, talented rangers accompany guests on jeep drives at dawn and dusk usually reaping a sighting or two. On one afternoon drive, we spotted 33 tigers, some of them cubs. Stopping for gin and tonics in the wild, we cheered, astonished by our luck. "It takes some luck to see a tiger," says Hem Singh, my beloved Micato Safaris guide.
Oberoi Vanyavilas Wildlife Resort, India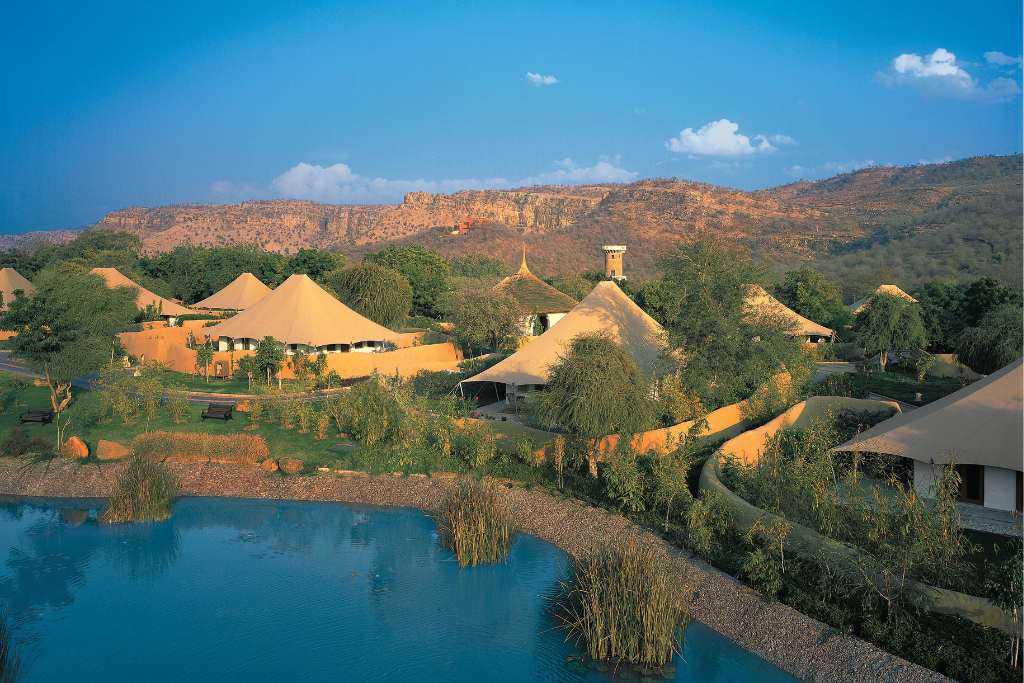 With 25 luxury tents surrounded by gardens, mango trees, and flowering bushes, this gorgeous, off the beaten path eco-retreat follows the traditions of Maharajas who made the region their rural escape. Expect outstanding local cuisine, butlers, and an immersion into nature, along with local culture and spa experiences inspired by regional traditions.
Clayoquot Wilderness Lodge, Canada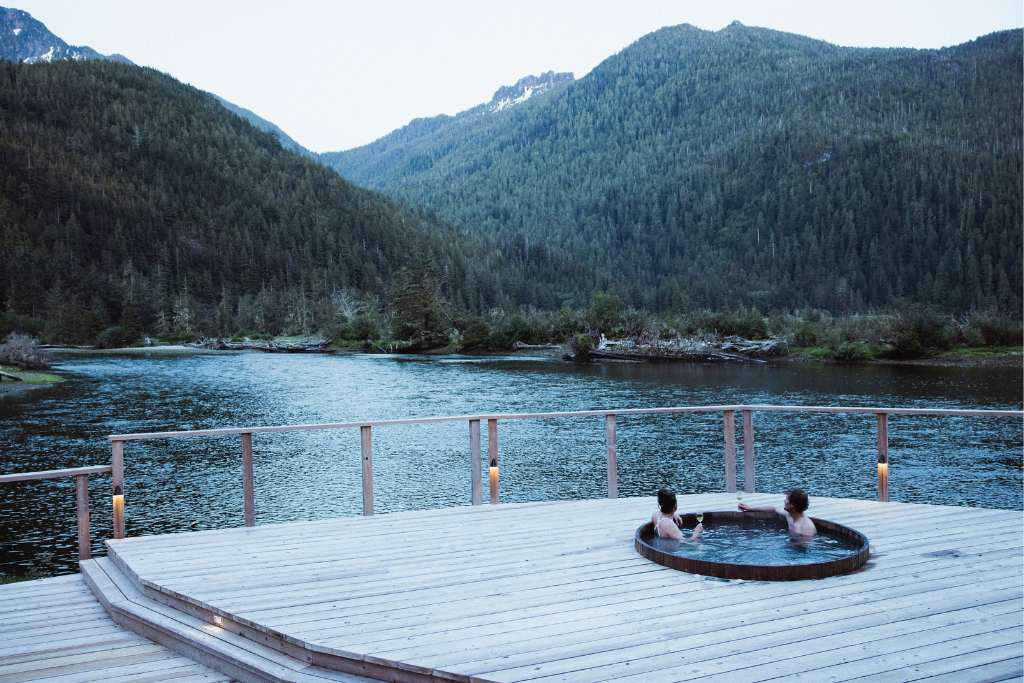 With bears and bald eagles as neighbors you can explore the rugged reaches of British Columbia's Vancouver Island. On Clayoquot Sound, Clayoquot Wilderness Lodge turn-of-the-century inspired tents open to pristine forestland and big skies. The outpost's remote location requires arrival by boat or sea plane, the very journey feeling like a conveyance to another realm. Dedicated to sustainable luxury, Clayoquot serves sustainable farm-to-plate meals, utilizes found fallen trees for firewood, furniture, and boardwalks and draws from an extensive on-site. organic garden. Heli fish, hike, do archery, go canyoning, and much more.
Sal Salis Ningaloo Reef, Western Australia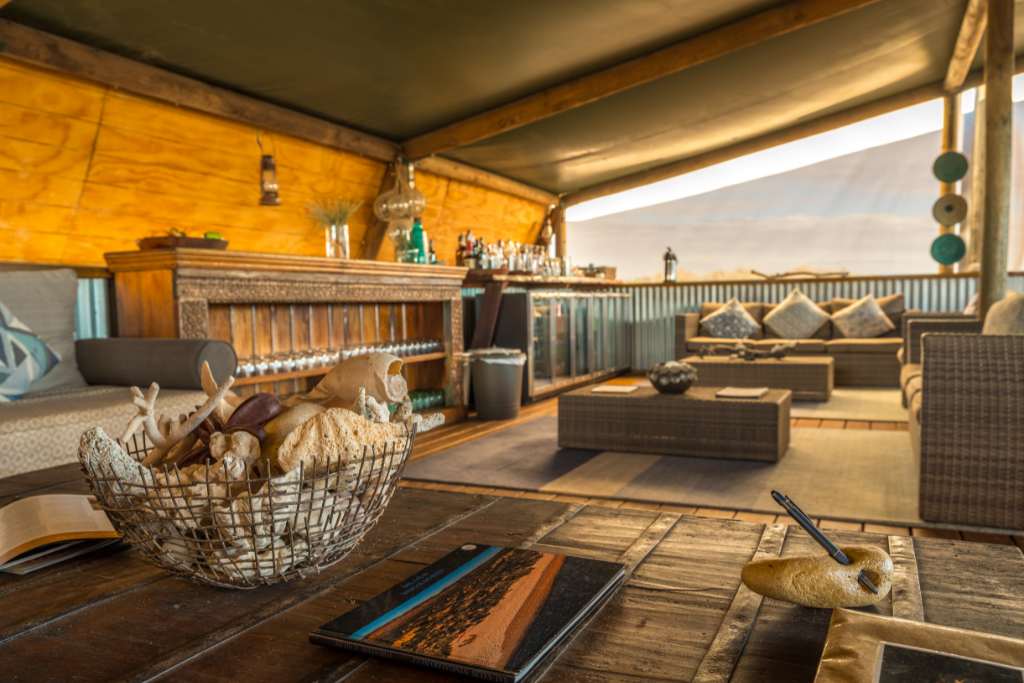 The spotlight at Cape Range National Park on Australia's Coral Coast is its deep canyons, arresting limestone ridges and miles of unoccupied beaches. Explore the area at Sal Salis Camp, planted beachfront, with views of the glimmering Indian Ocean. A solar-powered safari camp with fifteen eco-opulent wilderness tents, Sal Salis provides access to the UNESCO World Heritage-listed Ningaloo Reef for water outings, such as swimming with humpback whales and whale sharks, and snorkeling amongst some 500 species of rainbow-colored fish. Passionate about the planet, Sal Salis has been built above ground with access via boardwalks to protect the native flora and fauna.
Secret Bay, Dominica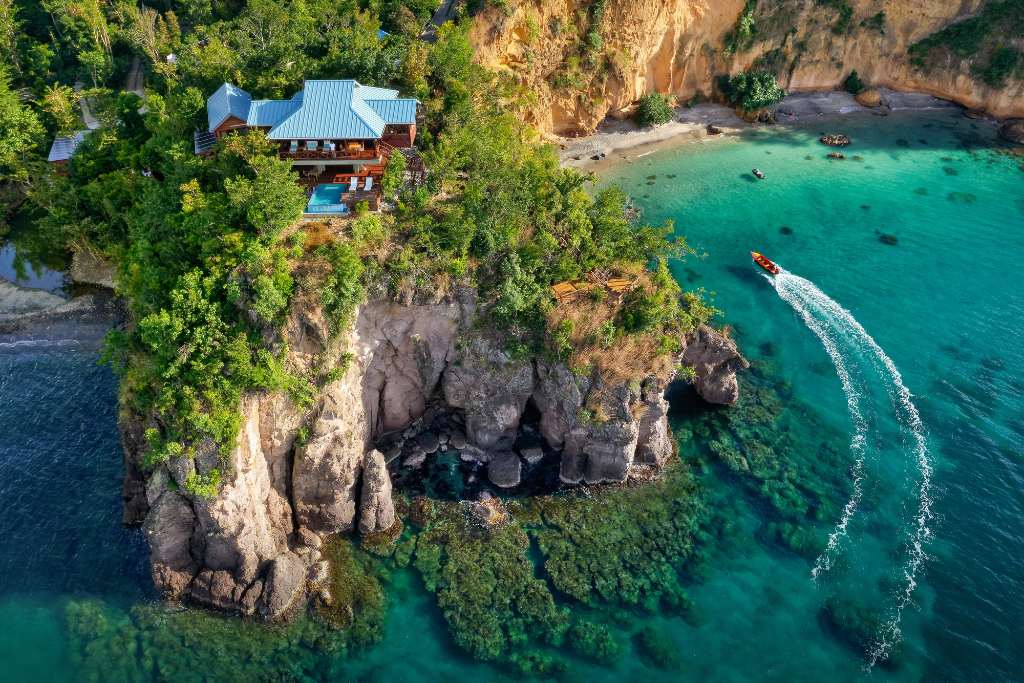 Perhaps not the bone white sand and turquoise picture postcard Caribbean you envision, but something much better, even mystical. Far flung Dominica, a volcanic isle with black and brown sand beaches, thick carpets of forests, hot springs, canyons and cliffs induces a state of awe among nature lovers. Its wildness only makes it better. Taking full advantage of that magic, co-existing with it, Secret Bay is an architectural wonder with cliffside, tree-house-like villas and a passion for sustainable living, hosting, and travel. Suffused with natural light, its 16 jaw dropping villas, each a paragon of the resorts eco-conscious ethos, have been crafted from Guayanese-sourced hardwood and adorned with handmade cedar furniture. Green attitudes flow into every aspect of the hotel from food served to guest experiences. Birdwatch, hike, kayak, cave trek, sail, scuba, do yoga — and beyond.
Anantara Golden Triangle Elephant Camp & Resort, Thailand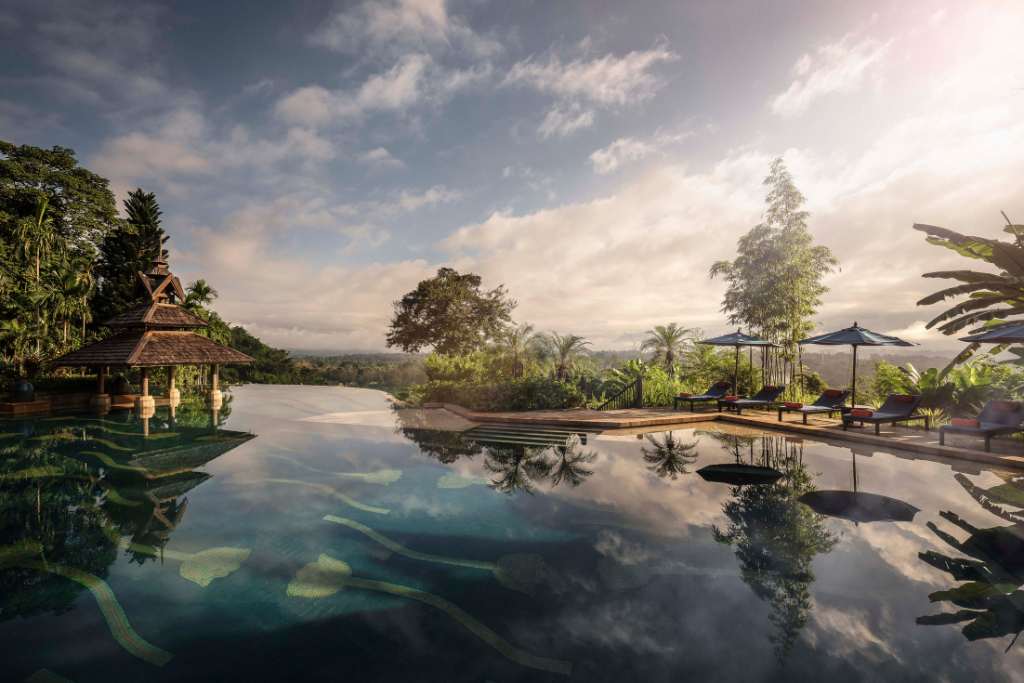 Want to sleep with an elephant — or at least walk with one? Or feed it favorite foods like bananas and pineapples? In far northern Thailand, the rarest of eco camps awaits. Poised in the jungle with views of three countries, this award winning resort, chock full of unforgettable adventures has soothing Asian architecture. Following Anantara's precept to immerse guests deeply into the cultural surroundings of each and every resort, this retreat embraces the joys of elephant conservation. There's even an onsite Director of Conservation, John Roberts, also an elephant expert. Besides cavorting with its exquisite herd of friendly, rescued pachyderms, you'll have the chance to visit the temple-studded region, known for its engaging golden Buddha statues. For one night, you'll want to sleep in the Jungle Bubble, a see-through room in the wild that's akin to a slumber party with the elephants.
Mashpi Lodge, Ecuador
Get metaphorically lost in Eduador's rainforest. Designed to mirror the lush surrounding environment, Mashpi Lodge delivers guests into a green world of unreal sights and sounds. At the intimate, sleekly contemporary lodge, outings to glimpse some 400 species of frogs, rare birds, trees and animals can begin with a ride on the Dragonfly Canopy Gondola. Listen for birdsong and tumbling waterfalls as you hike through an impossibly thick world of emerald leafiness. Visit the Life Center Butterfly Farm or catch your breath in the hummingbird garden for less active moments. Set on a plateau in a cloud forest, Mashpi Lodge has floor-to-ceiling windows that frame the outdoors, a wellness center, and a highly regarded gastronomy program.
Cottars Safaris, Kenya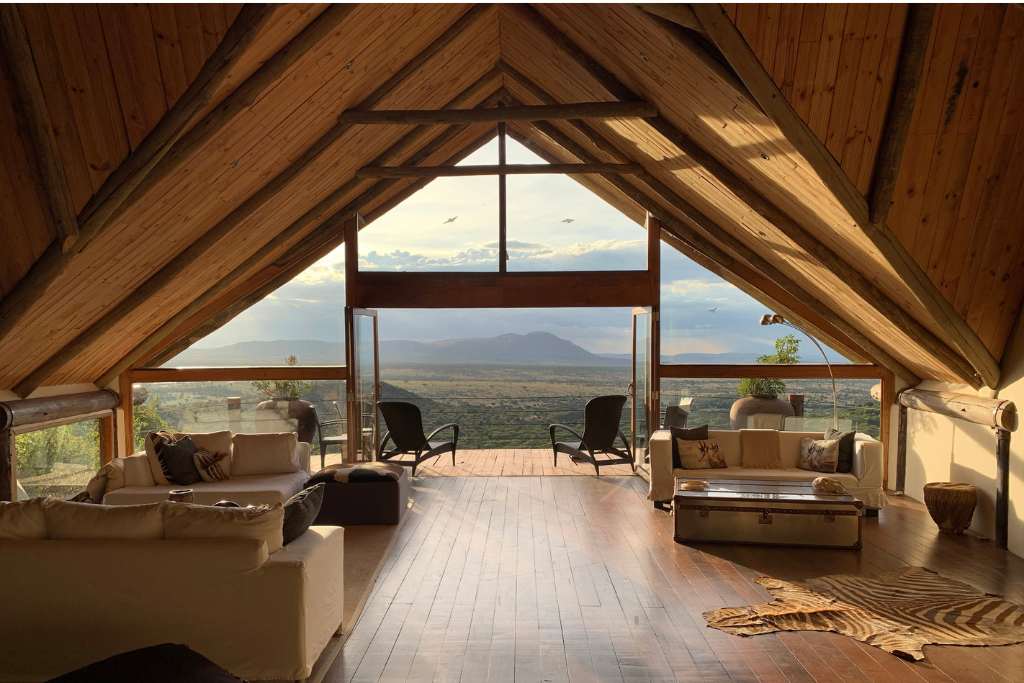 There's something so moving about East Africa — especially Kenya. We're entranced by the Karen Blixen coffee plantation, the friendly people, their culture, and the wildlife. We can't get enough of the breathtaking expanses, golden-lit and enduring While most African lodges have long practiced sustainability, Cottar's Safaris remains a leader in the movement to support the earth. In the storied Maasai Mara region on the private Olderkesi Conservancy, atmospheric Cottars 1920's Lodge is helmed by fifth generation Cottars, deftly delivering a legendary safari experience for more than 100 years. Able to accommodate families — unlike some safari camps — Cottar's provides a range of kids activities, such as Mara Mini-Beasts, an entomology safari, and Budding Conservationist program.
Southern Ocean Lodge, Kangaroo Island, South Australia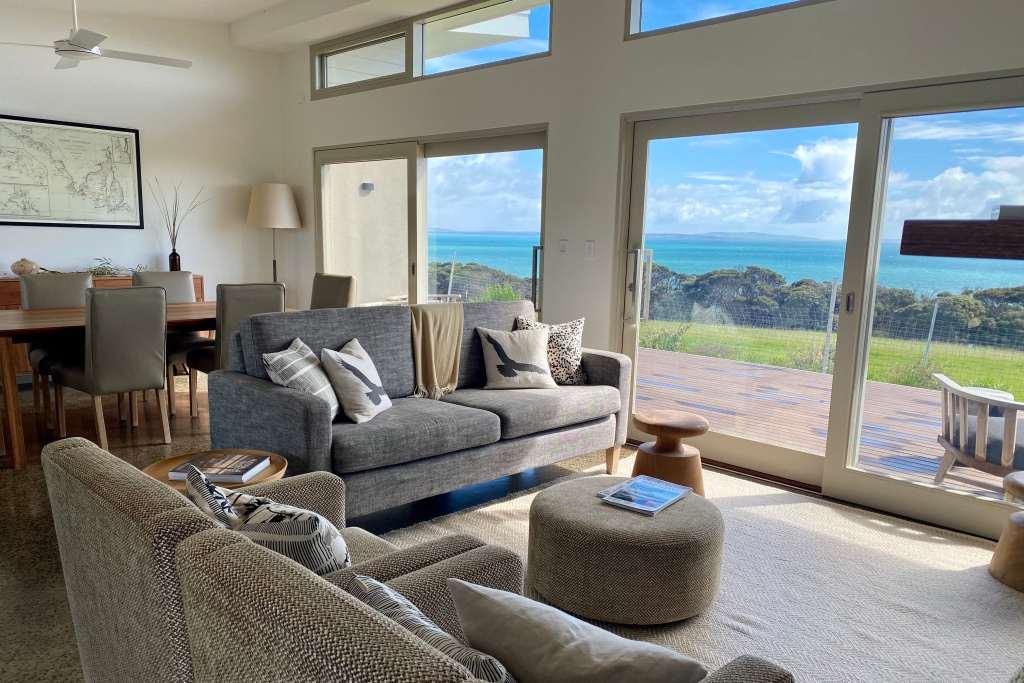 Though it sounds like the title of a children's book, Kangaroo Island proffers one of the world's most extraordinary wildlife viewing adventures on earth. Visitors spy some 1,500 varieties of animals in their natural habitat (on and off shore), including koalas, echidna, kangaroos, penguins, black swans, reptiles, bottle-nosed dolphins, and more. All that wildlife spotting happens against the surreally stunning geographical backdrop of Flinders Chase National Park, the unbridled Southern Ocean and famous sites, such as Admirals Arch and The Remarkable Rocks. See the island under the able tutelage of Southern Ocean Lodge. The illustrious lodge reopens at the end of 2023, reconstructed after being razed by Kangaroo Island's destructive 2019 wildfires — literally rising like a phoenix from the ashes. Saturated on the cliff's edge, the uniquely elegant lodge will continue its legacy of fine gastronomy, innovative architecture, and unforgettable outback excursions. Don't miss happy hour with the kangaroos or nocturnal safaris.
Feature image: Anantara