Canada is a top wilderness destination with dozens of national parks and protected areas covering over 80 million acres. The country's staggering diversity of landscapes — from snow-capped peaks and mountains to turquoise-hued glacial lakes, lush forests and valleys, and barren Arctic tundra — not only make for scenic trip destinations (and excellent wellness-focused stays) but also offer the opportunity to experience unique ecosystems and witness endangered and rare species in their habitat.
Whether you are an avid hiker, a certified scuba diver, a skier, or simply a lover of all things wild and untouched by human activity, our Northern neighbor has a spectacular spot (or many, for that matter) for you to practice your hobby, peruse wallpaper-worthy vistas, and meet wildlife that runs the gamut from rare such as beluga whales and Kermode bears) to downright cute (hello, huskies). From marveling at the dancing hues of the Aurora Borealis across the night skies to exploring ancient shipwrecks underwater, and walking for days with nothing but stunning nature around you, these are the best, wilderness adventures and experiences in Canada.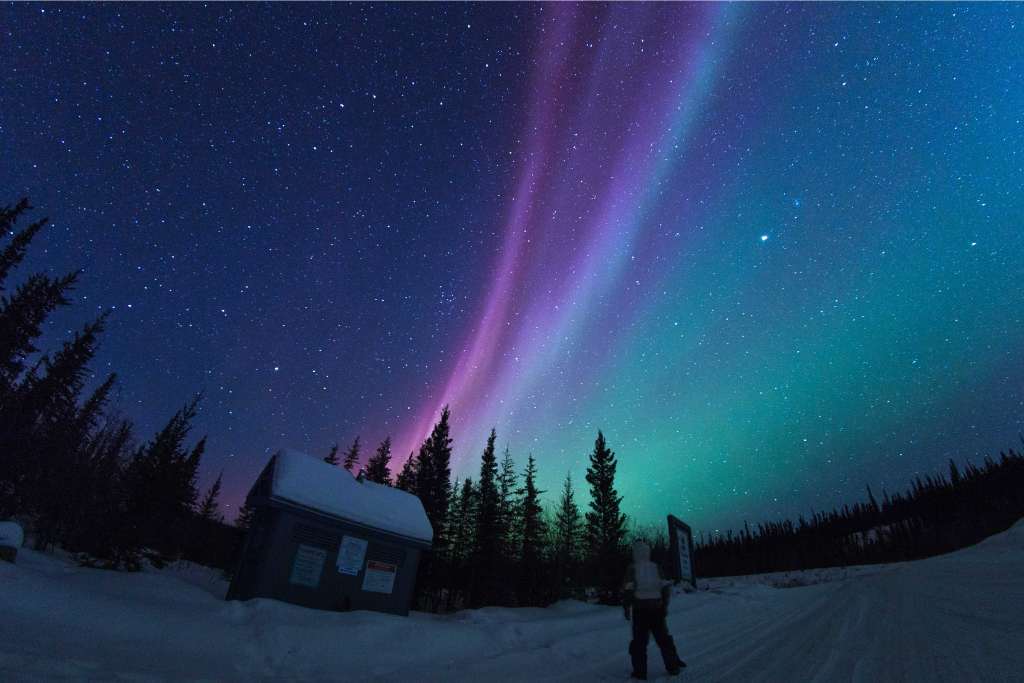 Northwest Territories: Chase the Northern Lights
Thanks to its location, Canada has no shortage of places to spot this elusive natural phenomenon, but its Northwest Territories is in a league of its own. The region's geography and weather — specifically the flat terrain and low humidity — results in excellent conditions for witnessing the Northern Lights over 240 nights a year. Dubbed "the Aurora Capital of America," Yellowknife, the province's capital, offers excellent opportunities for viewing and enjoying Aurora Borealis (peak season is mid-August through September and November through April).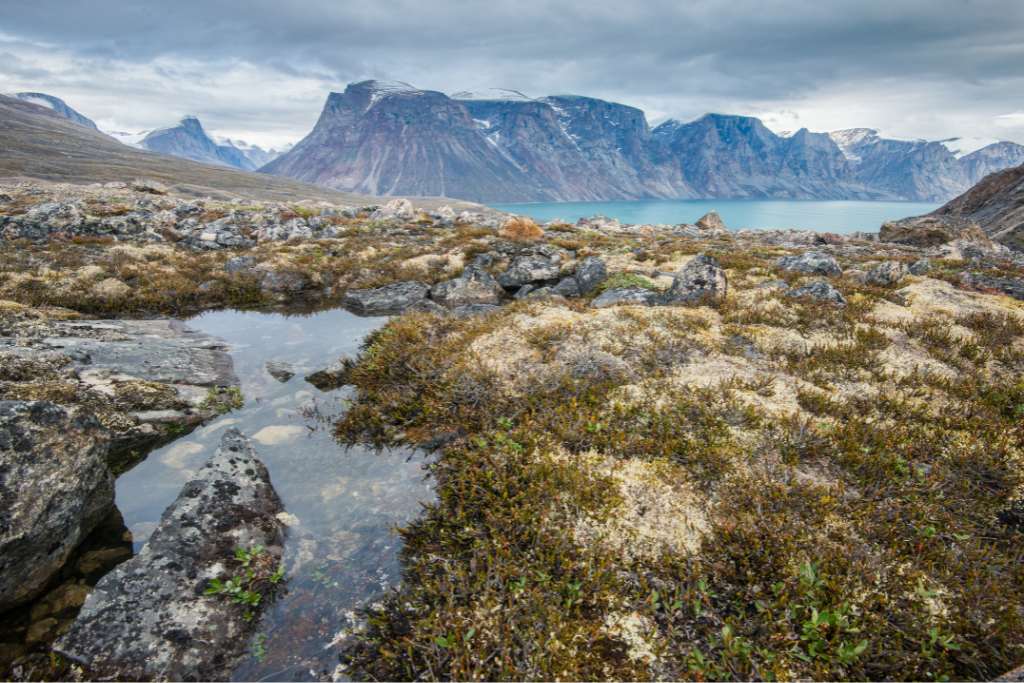 Nunavut: Hike Auyuittuq National Park
Nunavut, which encompasses most of Canada's Arctic region, is home to remote Baffin Island, where Auyuittuq National Park stuns with its expansive snow-covered landscapes. The park, which translates into "the land that never melts" in Inuktitut, is steeped in Inuit culture and offers an opportunity to disconnect from urban life completely. Hiking, snowshoeing, and snowmobiling through Akshayuk Pass, a 62-mile natural corridor surrounded by towering peaks and roamed by Arctic foxes and snow geese, is a must. The dramatic setting looks like something out of a wintry fairy tale and is home to several Inuit communities. Start your journey at Pangnirtung, a tiny waterfront hamlet in southwest Baffin Island, and don't forget to visit the Uqqurmiut Centre for Arts and Crafts and pick up a colorful print or "pang hat."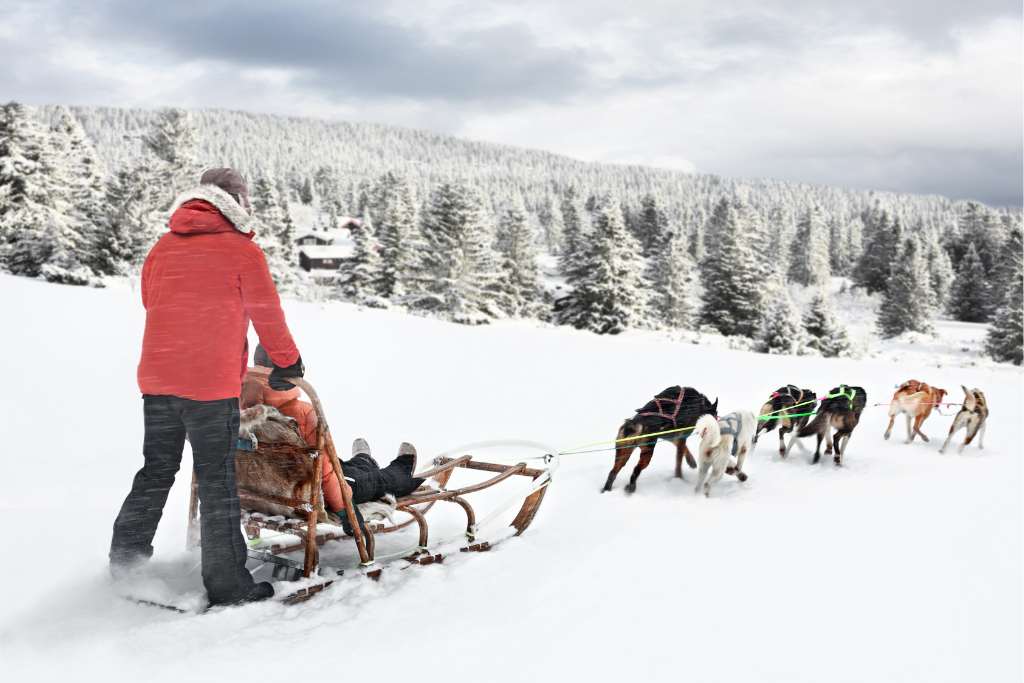 Yukon: Go Dogsledding
Dogsledding in the Yukon is far from being just a tourist activity. It is still a leading mode of transportation for people and goods among the rugged, snow-covered scenery. Guided dogsledding tours include harnessing, mushing, feeding the huskies, learning basic commands, and enjoying the beautiful views. If you're up for a serious wilderness adventure, opt for an overnight excursion that includes sleeping in a remote camp or a cabin with a chance to see the Northern Lights.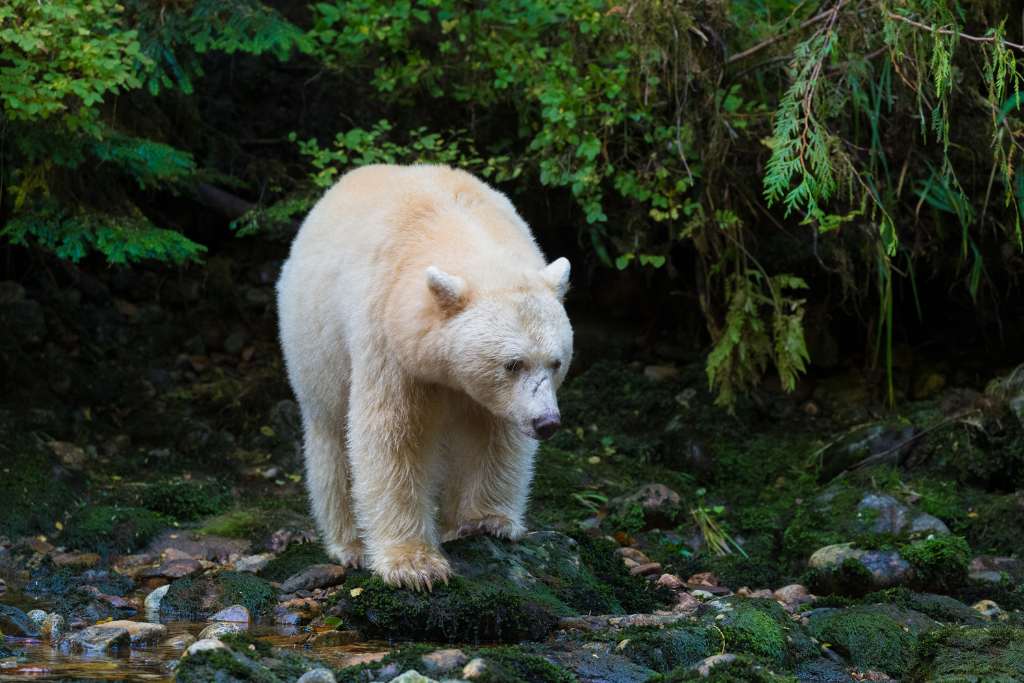 British Columbia: Observe Kermode Bears
In British Columbia's westernmost territories — among salmon-filled streams and towering cedars more than millennia old — an elusive species of bears live. According to Native legends, these white-furred creatures — also called spirit bears — which can easily be mistaken for polar bears (aka Ghost Bears), have supernatural powers and are sacred to the Tsimshian people. There are only several hundred of them left, and the only way to take a glimpse is to trek to the Great Bear Rainforest and see them in their natural habitat.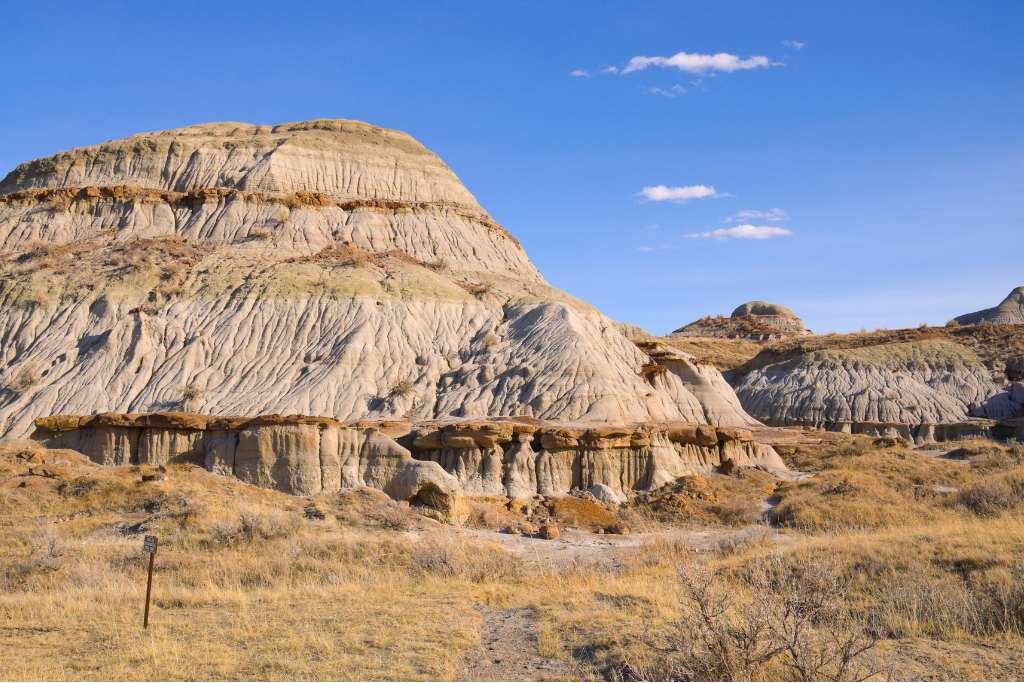 Alberta: Dig for Dinosaur Fossils
Alberta is a dinosaur enthusiast's haven. Nestled at the heart of the province's badlands, Dinosaur Provincial Park, a UNESCO World Heritage Site, allows visitors to travel back in time millions of years and discover remnants of Earth's largest inhabitants. Book a paleontologist-led tour to explore archaeological sites, uncover ancient fossils, and enjoy the park's breathtaking scenery. Water sports lovers shouldn't miss exploring this unique corner of Canada by canoe or kayak along the Red Deer River.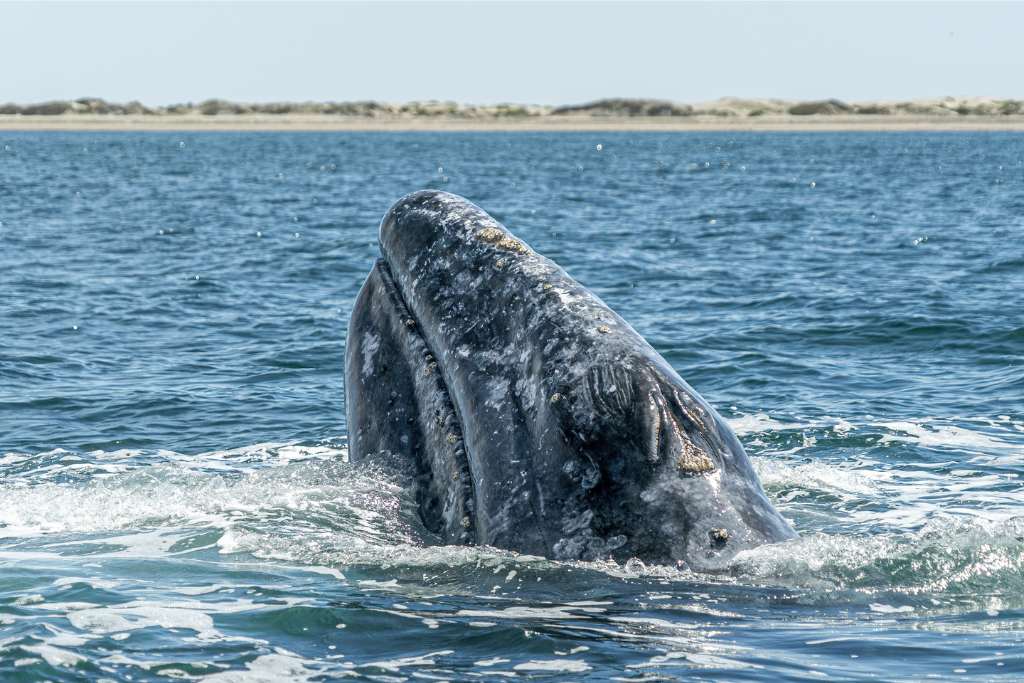 Manitoba: Go Whale Watching
Home to thousands of lakes and waterways, as well as vast expanses of unspoiled land, and one of the best cities in the world to see the Aurora Borealis (Churchill, that is), Manitoba has plenty of wilderness experiences to offer its guests. However, for something truly memorable, head to Hudson Bay, home to thousands of beluga whales. Visitors can get close to these beautiful creatures by booking classic whale-watching boat tours. Kayaking among the pods is another way to spend time with them. A company in Churchill also offers a water gliding experience, which will have you dressed in a wetsuit on a floating mat with snorkeling equipment to observe the whales underwater.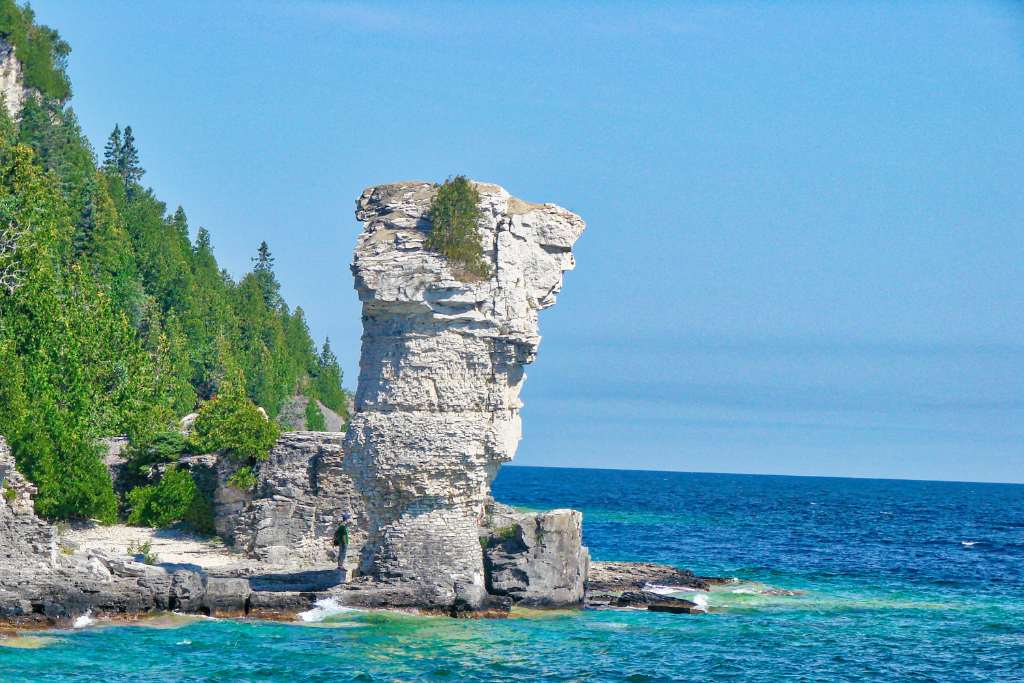 Ontario: Scuba Diving
Located off the tip of Bruce Peninsula in the Great Lakes, Fathom Five National Park was Canada's first marine park and boasts some 20 islands home to rare flora. However, the park is mainly known as one of the best freshwater diving locations in the world for its crystal clear water, wondrous rock formations, and over 20 underwater shipwreck sites. No diving certificate? Snorkelers can also enjoy the park's marine life, or if you prefer not to get wet, rent a glass-bottomed kayak from the visitor center and explore the rugged coastline from the water.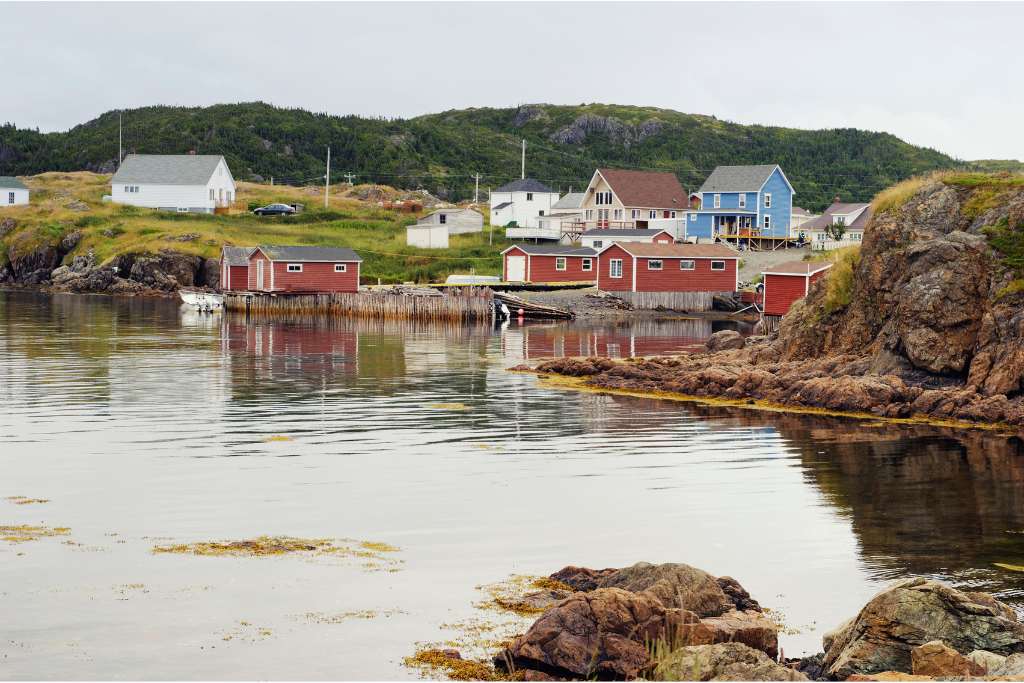 Newfoundland and Labrador: Hike Gros Morne National Park
North America's Easternmost province is a sight to behold, packed with natural sights — from its cold waters dotted with icebergs (check out Twillingate) to the jaw-dropping Gros Morne National Park that took Mother Nature millions of years to create. Picture this: emerald-green valleys are carved by pristine rivers and crowned by endless cerulean skies. It's a hiker's paradise that offers vistas made up of stunning landscapes that span forests, tablelands, and volcanic beaches.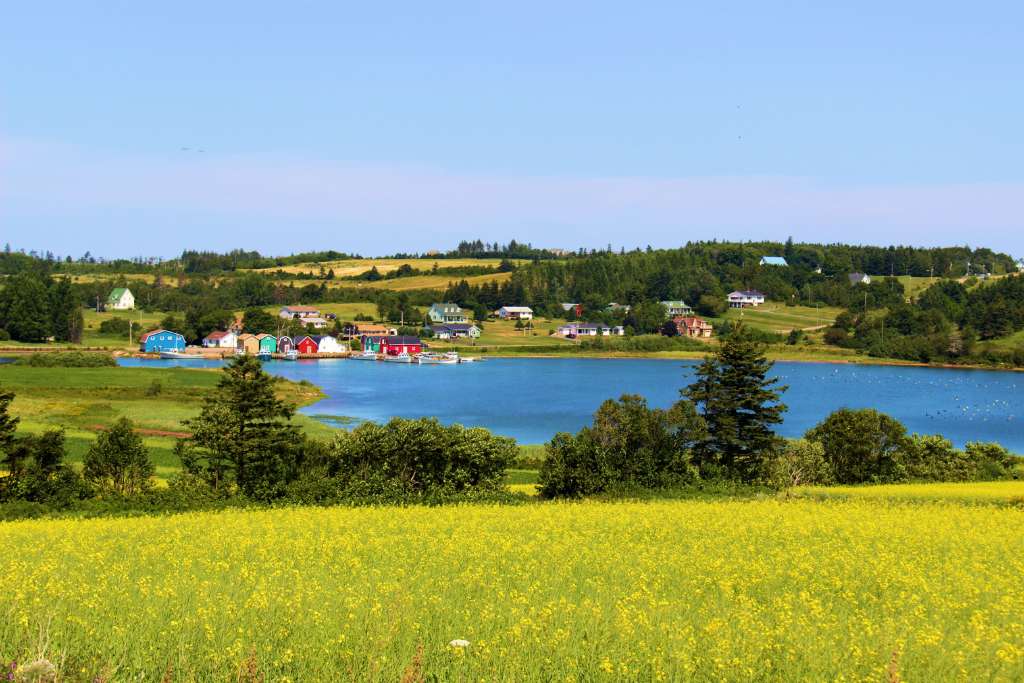 Prince Edward Island: Explore Island Walk
Love walking? In 2021, Prince Edward Island, one of Canada's eastern maritime provinces, debuted a 435-mile hiking trail that circumnavigates the island, allowing travelers to explore its beautiful sandy beaches, small towns, and serene coastal landscapes at their own pace. Divided into 32 sections that would each take between 6 and 10 hours to complete, Island Walk is an excellent opportunity to get that steps count in and get to know the native culture and history of Prince Edward Island as well as visit landmarks such as North Cape, the Northwestern tip of the island, and East Point.