Even the biggest Scrooge would feel his heart warming the second he stepped into one of the historic and dazzling Christmas markets in Europe. Often located within beautiful, bustling city squares or against wow-worthy backdrops, these Christmas markets are brimming with festive artisanal gifts to buy for loved ones — and of course for yourself.
Meandering through the vendor stalls, you'll also catch whiffs of fragrant mulled wine, delicious things to eat from around the world, all while glowing under soft Christmas lights and hearty holiday cheer. In other words: The Christmas markets in Europe are a magical way to spend some of your holiday season and will make you feel like you're in a winter wonderland destination.
To help you narrow down where to go, we've rounded up the best Christmas markets in Europe. (And if you don't have a chance to get to Europe, consider one of these Christmas markets in the U.S.)
When Do Christmas Markets in Europe Start?
Every European Christmas Market opens according to its own schedule. However, many of the larger markets start opening in early to mid November. Some wait to open until a little later — at the end of November or early in December — and the bulk stay open all the way through Christmas day. Some remain open for business past Christmas, but rarely will they stay open into the New Year.
Dresden, Germany: Striezelmarkt Christmas Market
Said to be the oldest in Europe, the Striezelmarkt Christmas Market dates back at least as far as 1434. Traces of history point to a market that offered typical sweets, known as striezel, and stollen, the distinctive Christmas bread from Dresden that's studded with candied and dried fruits and covered with icing sugar. The market comes at Christmas from many angles, with brightly lit Christmas trees and nativity scenes, and elf cottages and Santa's house. If you still want more Dresden Christmas markets, the city has nearly a dozen others.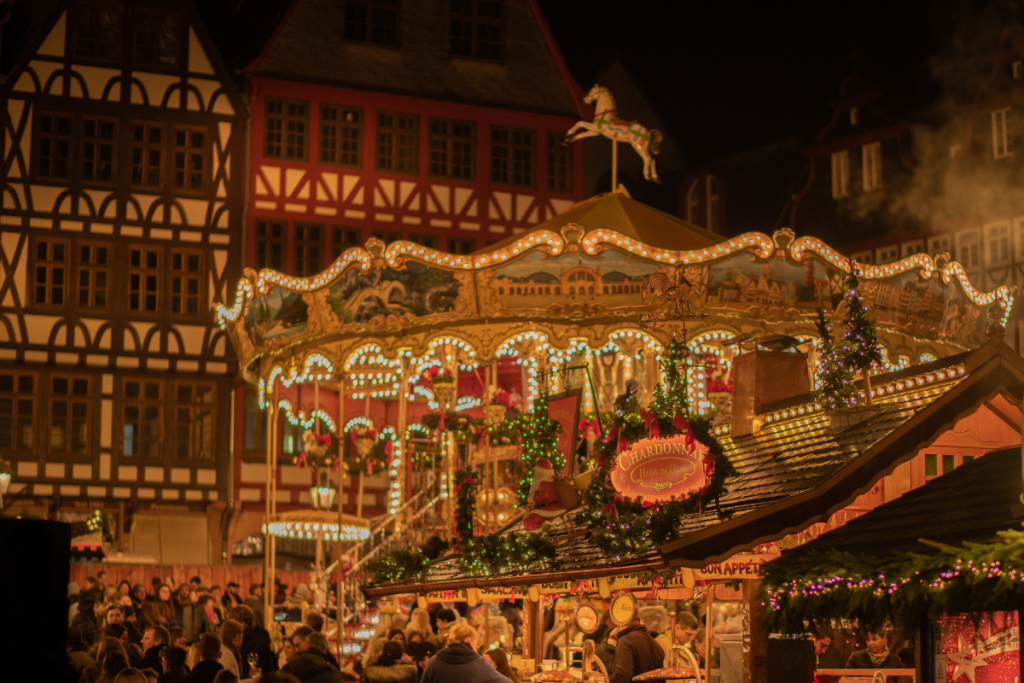 Vienna, Austria: Schönbrunn Palace Christmas Market
Everything the Austrian capital does is classy, and the Vienna Christmas markets are no exception. The Schönbrunn Palace Market is the city's most famous, with a stunning location in front of the Habsburg Palace and a strong focus on arts and crafts. If you're looking for more Christmas markets in the area, there is also the Viennese Dream Christmas Market with its own striking setting in front of the city hall and caroling by international choirs on weekends, as well as a good number of smaller markets around the city. 
Munich, Germany: Marienplatz Christmas Market
Advent is the high season in Munich, a city that claims to have held traditional Christmas markets as far back as the 14th century. The best Munich Christmas market is arguably the Marienplatz Market, held in front of the neo-Gothic town hall, an epicenter of Bavarian coziness. There's a particular focus on the goods that are needed to construct nativity scenes, such as lanterns and gifts from the Magi like frankincense and myrrh. 
Ljubljana, Slovenia: Festive Fair Christmas Market
Slovenia is rapidly developing a reputation for nature and sustainable tourism, but it also knows how to celebrate winter holidays in the capital. Ljubljana is known for its many Christmas markets (roughly 50), one of the best being the Festive Fair Christmas Market. 
Another key attraction is the Land of Ice, an unusual collection of frozen sculptures. Sure, it's a bit kitschy, but the artisan gifts — particularly the consumable ones, like schnapps and honey — on display at the vendor stalls are top-quality, and the food, drink, and social scene are even better.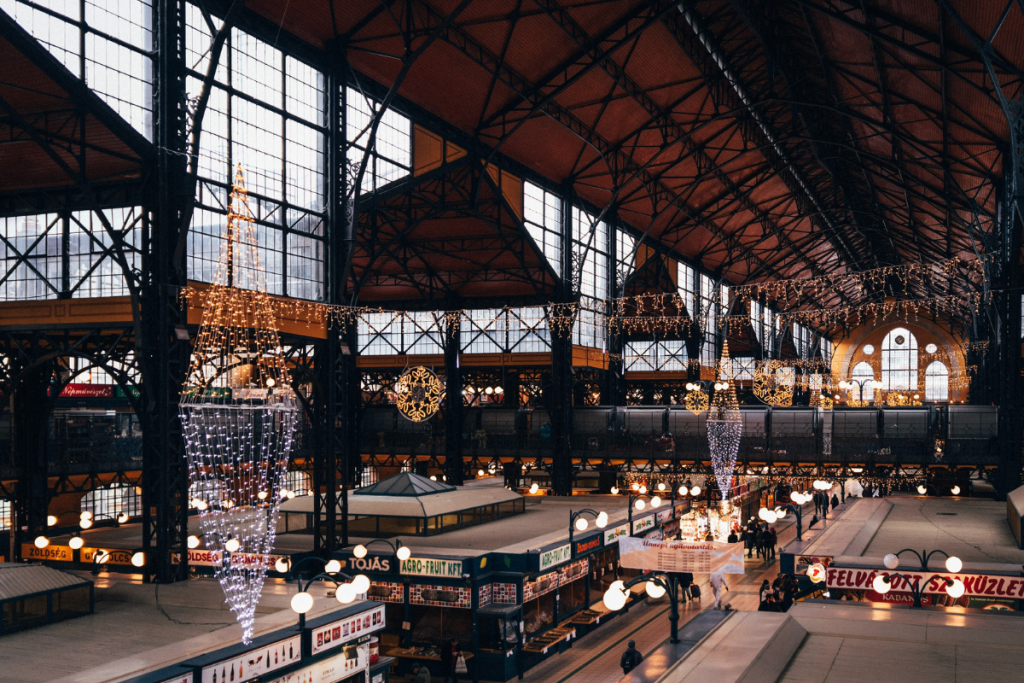 Budapest, Hungary: Christmas Market at Vorosmarty Square
The Budapest Christmas markets stand out for their dedication to preserving local culture and traditions. They're about small handmade gifts based on glass blowing, knitting, wood carving, candle making, pottery, embroidery, lace work. and leather crafting. The main markets are the Christmas Market at Vorosmarty Square, which is beautifully presented, and the Budapest Basilica Christmas Fair, with its focus on Hungarian delicacies, such as chimney cake.
Nuremberg, Germany: Christkindlesmarkt Christmas Market
A regular winner in listicles about the best Christmas markets in Europe, the Nuremberg Christmas market differentiates itself with its strict regulations about what can and cannot be sold. Although it's one of Europe's biggest, oldest, most traditional, and most popular in the world the organizers are still committed to limiting the sellers to locals and banning the sales of plastic toys and gewgaws.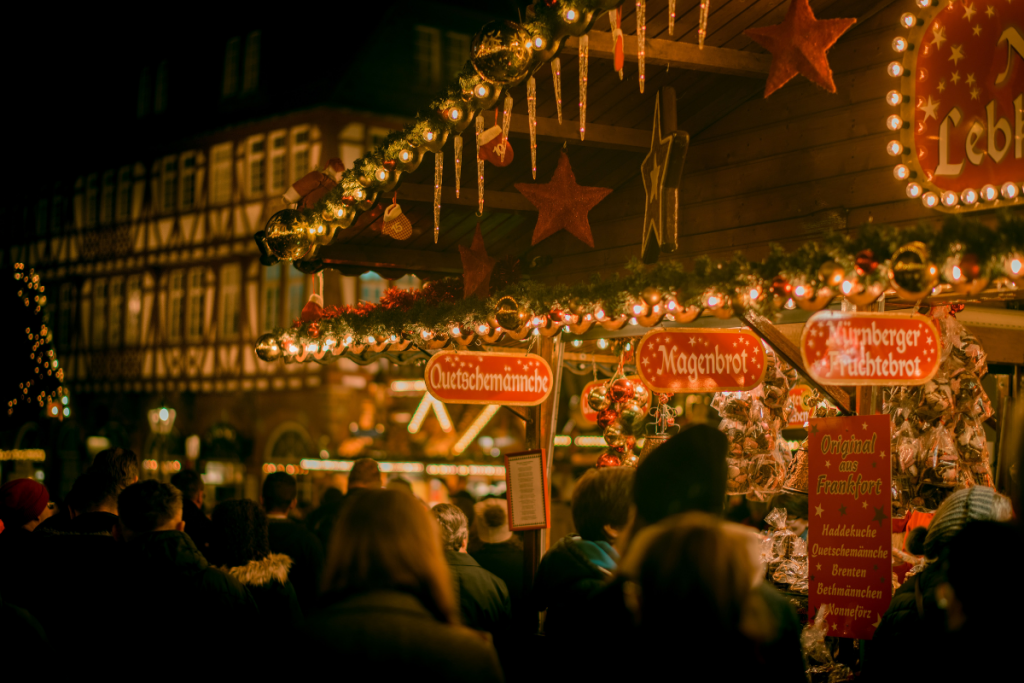 Prague, Czech Republic: Prague Christmas Market
One of the sexiest cities in Europe, Prague hosts a terrific mix of traditional and contemporary Christmas markets. The two most important markets are a five minute walk from one another, the biggest ones in Old Town Square and the iconic Wenceslas Square. With their brightly colored wooden stalls and holiday light displays, they illuminate the city and conjure a good dose of holiday magic.
Strasbourg, France: Strasbourg Christmas Market
Billing itself the French Capital of Christmas, romantic Strasbourg is located on the border and is heavily influenced by Germany. It lights up with miles and miles of fairy lights. The main Strasbourg Christmas market, located adjacent to the massive cathedral, has more than 300 stalls selling gifts and snacks. A separate Advent Village has workshops, performances, and a fir tree forest, and the OFF Market emphasizes the social and solidarity economy with upcycled and ethically produced products.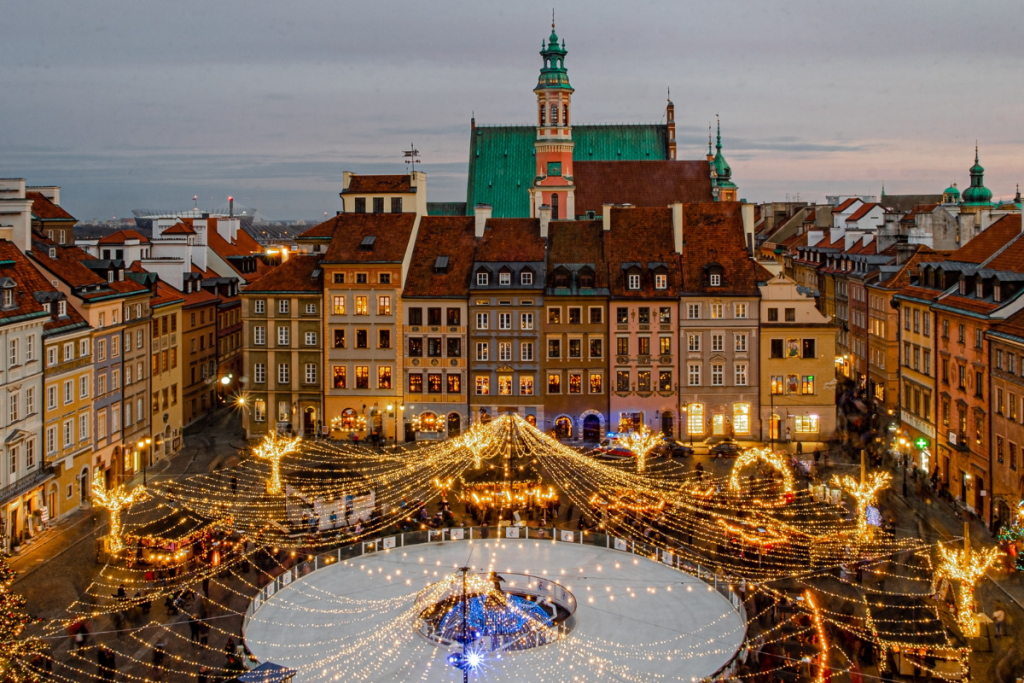 Brussels, Belgium: Winter Wonders Event
The best Brussels Christmas market is referred to as the Winter Wonders event. It's unique because it stays open through the first Sunday in January when most Western European markets close just before Christmas. This vibrant Christmas market fills Grand Place, the city's central historic square, and many of the streets around it, with a highlight being the Sound & Light Show, which fills the UNESCO-designated square with colors and music.
Krakow, Poland: Krakow Christmas Market
Krakow's Christmas market takes place on the city's main square, Rynek Glowy, which has for centuries been a center of trade in Poland. In November, wooden stalls appear, selling Christmas decorations, gifts, cards, and sweets and other foods like pierogies and smoked cheese, many of which are made by local artisans. Children's ensembles and other artists perform carols.