St Andrews, a fairy-tale town that oozes history and is instantly cinematic. Dashingly romantic, it is no surprise that it was at Scotland's oldest university here that Prince William met and fell in love with Kate Middleton. It is easy to imagine them falling for each other strolling through the wee lanes and stone streets of this postcard-perfect hideaway; a town more urbane than urban. St Andrews – fringed on two sides by beaches — is rightly celebrated as the "Home of Golf," too, as the Royal and Ancient Golf Club first set up shop here by the North Sea in 1754. Golf is everywhere, but these days a new wave of cool cafes, chic shops and superb restaurants tempt. Old (very) and new weave beguilingly together in a slice of Scotland where you feel unmistakable magic in the air.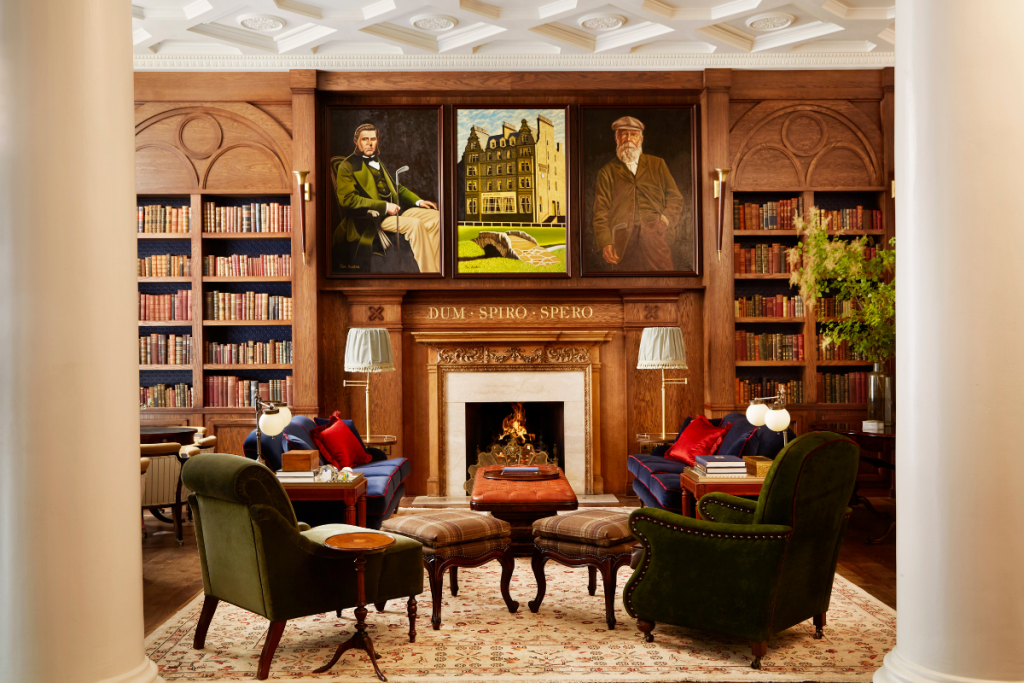 Friday
Time peels back as you enter the lavish lobby of a grand old stone dame that dates back to the 1800s – think lots of hardwood, plush sofas and oil paintings depicting the great and good of golf. Rusacks delves deep into history, but it cleverly steers on the right side of tartan twee with bedrooms with tasteful tartan carpets, mood lighting and USB ports. The style is of a classic Scottish Highlands country house hotel merging with a city boutique hotel. Best indulge and book a room with a view over arguably the most famous hole in golf – the Old Course's 18th, with its landmark Swilcan Bridge – and you'll be peering over the North Sea and the famous West Sands beach, too. Toiletries are from Floris London, England's oldest retailer of fragrance and toiletries. Take out one of the hotel's complimentary bikes, play a game of snooker on a full-size table, work out in a well-equipped fitness room or practice your technique on a rooftop putting green, which peers over the 18th, too.
3:30 p.m.: Delve into St Andrews' Rich History
Visit the dramatically ruined cathedral, once the largest medieval church in Scotland. Make sure to climb the 156 steps of St.Rule's Tower for an epic view that shows off the town's remarkable location. Or delve underground at St. Andrews Castle in one of its spooky siege tunnels – look out for ghosts as you go. Hook up with St Andrews Tours if you want a guide.
7:00 p.m.: Cocktails at the One Under Bar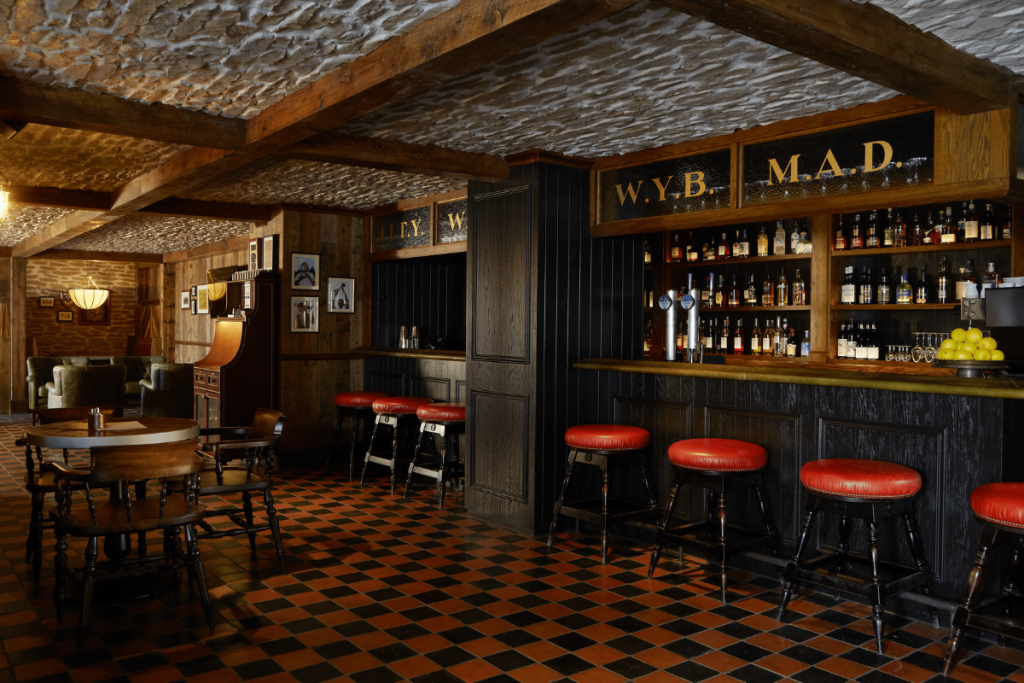 The hotel's welcoming golf-themed bar is a relaxed oasis that mixes a mean cocktail, all on a local theme. How about a Rusacks Old Fashioned – Bourbon, Madeira dessert wine, apple and peach bitters? Or maybe a West Sands Daiquiri with aged rum, pear liqueur, lime and passionfruit?
8:00 p.m.: Dinner at Eighteen
Dine in at Rusacks with award-winning chef Derek Johnstone at the helm in this rooftop restaurant and bar. Tuck into creamy oysters from the Scottish island of Cumbrae, then a perfectly pink Scotch beef filet – if there are two of you, share a massive tomahawk steak for even more flavor. Service is superb and the views over the Old Course sublime, with that putting green outside awaiting a swing between courses.
Saturday
9:00 a.m.: Breakfast at We are Zest
With one hit of espresso, you will no doubt agree the best coffee in town is served at this super friendly cafe. And add the best Ginger Chai, too. And a mean bagel. To set you up for a big day sightseeing, the 'Full Scottish' is quite an experience: bacon, hash brown, tomato, mushrooms, fried or scrambled egg, and toast. All this comes as part of a social enterprise, so it benefits the local community, too.
Time your visit to St. Andrews for the second Saturday in the month to visit this unique pop-up market. John Busby Art, Lyndsey Currie – Knitted Accessories and the Dark Flame Candle Co are amongst the regular 'makers' here. If you miss the markets, there are dozens of independent stores dotted along the parallel thoroughfares of South Street, Market Street and North Street.
Admire the views from the floor-to-ceiling windows right down on the shores. Executive Chef Davy Aspin dishes up the best of Scottish seafood – Islay oysters are joined by Scottish smoked salmon, local Pittenweem halibut and Shetland turbot.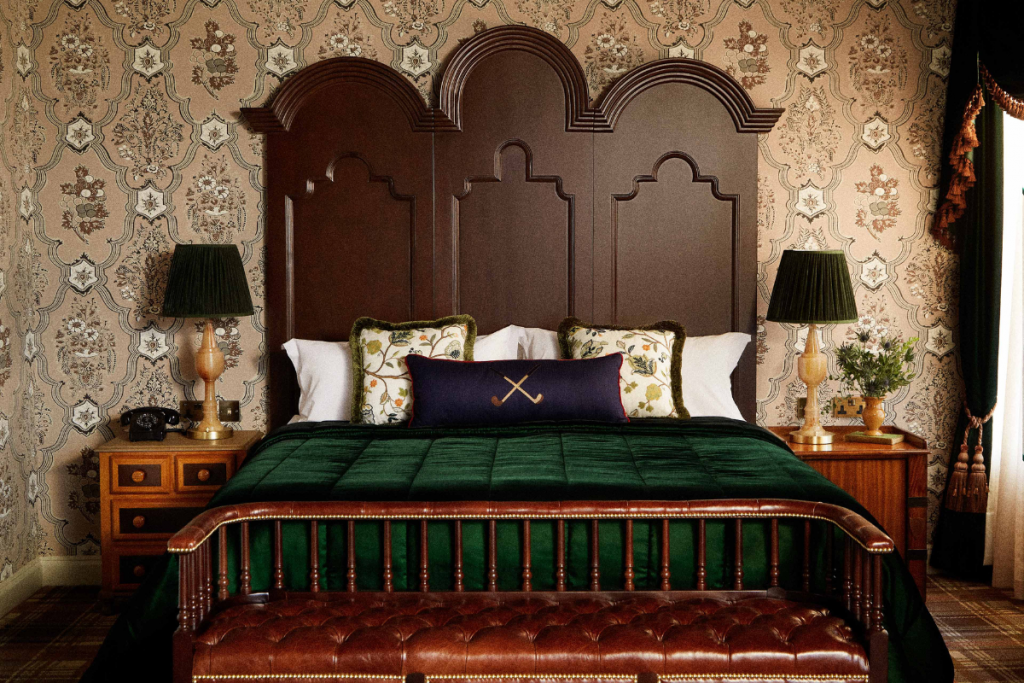 3:30 p.m.: Hit the West Sands
If the wide West Sands look familiar, the beach starred in the movie Chariots of Fire – you can recreate its most famous scene running along its two-mile expanse. You can paddle here, join the hardy wild swimmers if you're brave, or hook up with Blown Away Adventures. After a brief lesson you'll be flying around the sands at high speed on a land yacht: incredibly fun.
This local brewery has its own bar on South Street. Try the unusual, and utterly delicious, oatmeal stout, just one of the 18 beers served on tap. If whiskey is your passion, sample one of the more than 30 single-malt whiskies on offer. Follow the local vibe with a wee dram from nearby distilleries Eden Mill or Kingsbarns.
8:00 p.m.: Dinner at Haar
It's easy to see why Michelin isa fan of this cool Scandi-Scot oasis. Dean Banks is the celebrated chef steering a culinary ship that makes the most of Scotland's world-class produce. Kick off with hand-dived king scallops in a Thai green curry ragout with squid ink, then move on to the delicious smoked St. Andrews Bay lobster. The five-course tasting menu is a decadent treat that will have you applauding Scotland's culinary heritage..
10:00 p.m.: Visit a Proper Pub
No journey to Scotland is complete without a pint in a proper pub. Handily St. Andrews has a superb choice. The old-world. family-run Criterion is said to have been a favorite of Prince William; ithosts informal live music sessions, too. If you want to do a pub crawl, pop into The Keys Bar (featuring more than 300 whiskies) and the Central Bar, which has been serving pints for over 100 years.
Sunday
8:00 a.m.: Breakfast at Rusacks
Tuck into locally smoked salmon or porridge with honey, overlooking the Old Course, working up some golf fever at The Bridge restaurant. Quaint nooks to savor early morning coffees or tea, the tables are white marble complementing the blue-stripe chairs and paintings of golfers that line the walls. This is a place to relax and indulge. The waiting staff say you can have as many courses as you like, and you'll probably want more as the food is delicious. Serving locally-sourced and in-season ingredients, don't miss the buttermilk Scotch pancakes topped with fresh blueberries, next to vanilla cream, lavender sprigs, and a hearty helping of maple syrup.
9:00 a.m.: Play a round of golf at the Home of Golf!
A round on the Old Course is unlikely unless you play off a decent handicap, but many visitors don't realize that the St Andrews Links have a total of seven courses, including the Balgove, which is ideal for beginners and families. You can hire clubs and take lessons, too.
1:30 p.m.: Lunch at The Bridge
Enjoy the satisfaction of watching other golfers mess up their shots overlooking the Old Course at the Rusacks. Creamy Burrata is paired with beetroot — a tastebud-tingling starter — with the highlight of the mains a cheese souffle made with cheddar from the Isle of Arran.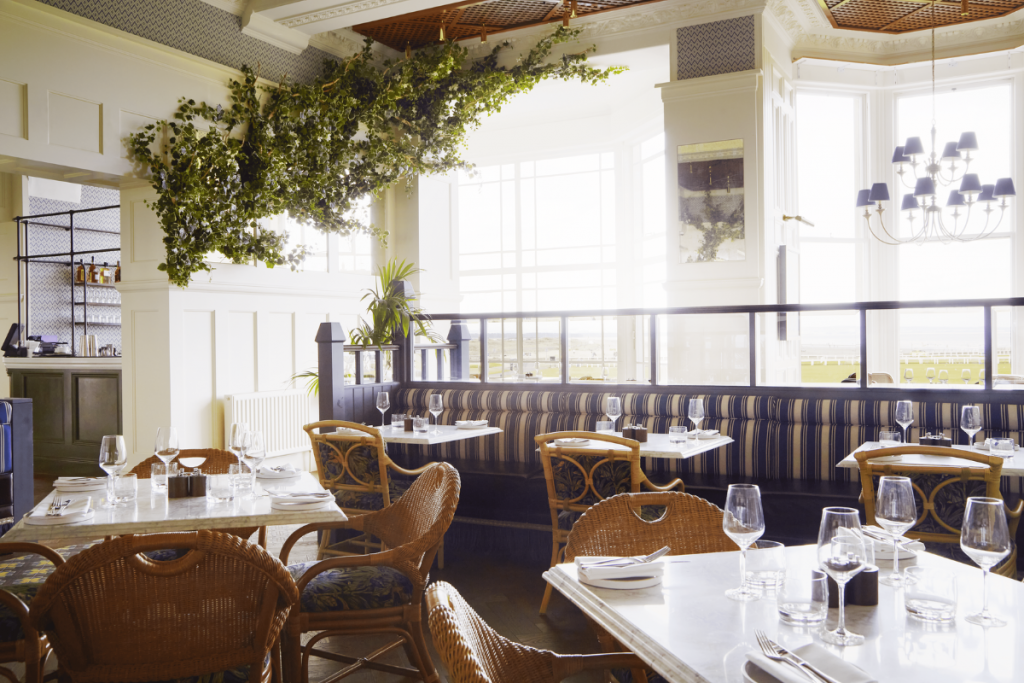 Scottish cashmere is a globally famous fashion icon. And no one does cashmere better than these merchants. They've got over 200 years of experience, so tell them about your desire for a sweater to last a lifetime, and let them work their magic.
7:00 p.m.: Dinner at Tailend
St. Andrews is blessed with a number of great places serving up boat-fresh fish 'n' chips, or a 'fish supper' as it's called in these parts. Tailend knows itsfish – itsgot a fishmonger on site, too. The classic is fish, chips, mushy peas and tartare sauce, but try local delicacy Arbroath Smokies, too: delicious, flaky smoked haddock.
Monday
This baker is so good the shop holds an official Royal Warrant. Indulge in the mammoth, world-famous fudge donuts (really, they're that good), fresh baked breads, or savor delicacies like Scotch pie or spinach rolls.
11:00 a.m.: Check out of Rusacks St Andrews.
---