In Boston, one of the world's most haunted cities, I go ghost spotting at the Omni Parker House, the United States' longest, continuously operating hotel. Renowned as a hotbed of long researched paranormal activity, the Omni Parker House, set on the renowned Freedom Trail, has a multitude of ghosts — such as oft-sighted former owner, Harvey Parker, who roams through the halls in his stove pipe hat consorting with guests. The petrifying problem? Harvey Parker died in 1884. We guess he's just a passionate hotelier on a mission, a perfectionist who returns to ensure guests are satisfied with their stay.
Longing to meet him, I take a room on the tenth floor, purportedly the most paranormally active, according to a host of ghost hunters. My blood chilling interludes begin in the elevator. Even before I press the button, the elevator rapidly ascends to the third floor — and the doors open. The elevator refuses to move up or down. Eventually, I make it back to the lobby. When I mention this irregularity to the front desk, the receptionist looks at me sagely and says: "Ah yes, that elevator's been doing that since Charlotte Cushman died in 1876."
Apparently, the Omni Parker's third floor has two ghosts: Cushman, a legendary actress, and a nameless man who guffaws and emits the odor of whiskey. Neither spectre steps into the elevator with me — thankfully — and, finally, I do reach the tenth floor. I huddle in my room before a prearranged ghost tour through the Boston Commons, hoping for a seance with Harvey Parker. He doesn't grace me with his wraith-like appearance. Nevertheless, I hear the fervent click-clack sound of a rocking chair and goosebumps provoking, sibilant whispering that sometimes rises to mournful tones. Later, I'm told the hotel has no rocking chairs.
More About Haunted Boston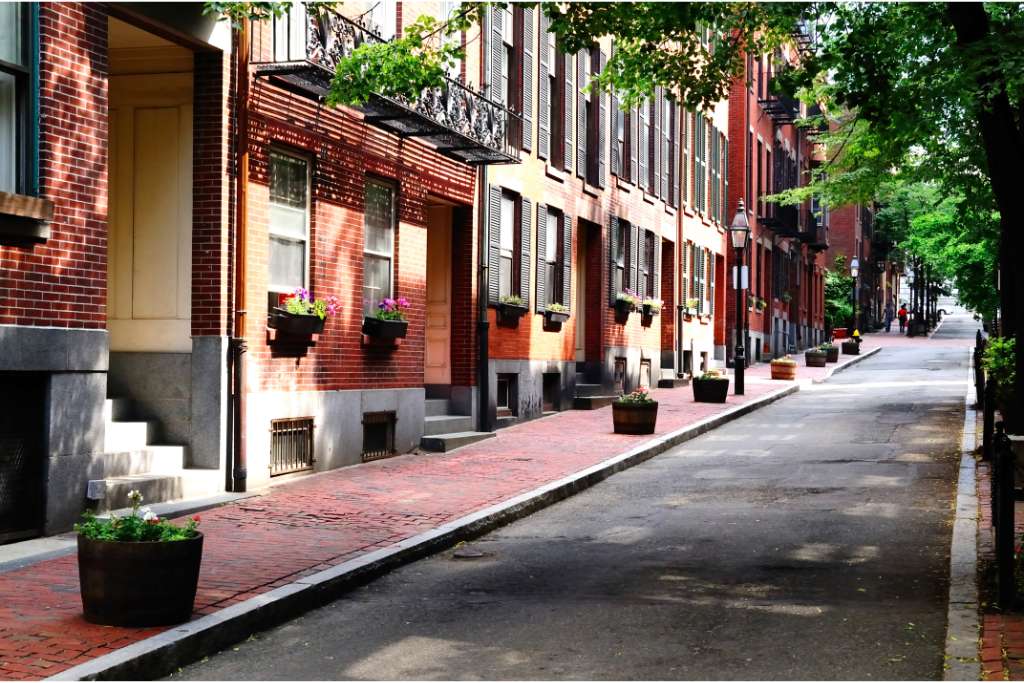 Naturally a city as old as Boston, founded in 1630, would shelter a nefarious collection of incorporeal bodies, disembodied phenomenon, goblins, spirits and such. Join one of the myriad spooky walking tours to discover an array of restless spirits, some of whom may simply tap you on your shoulder, then disappear. With a history that ranges from plagues to massacres to pirates, the city brandishes an impressive array of mortifying characters. I wander the Commons with a guide who tells me to look for his favorite spooky duo, a pair of elderly women, dressed in Edwardian style outfits, as if ready for teatime. Apparently, daily, they stroll arm in arm about the park.
Near the Central Burying Ground, a horrific cemetery that guards the remains of untold children who died from diseases such as small pox and typhoid, I meet a very pale little boy. He tells me about his friend (a fellow phantom?) who watches over the children. "You'll see her sitting on the fence," he says, before disappearing like smoke before my eyes. At that moment, I do see a little girl, her arms reaching toward me imploringly.
Bone Chilling in Mobile, Alabama
At The Malaga Inn, composed from twin townhouses built in 1862, eerie experiences are everyday occurrences. Located in downtown Mobile, the historic, five-star inn, touted as one of the most ghost brimming in the United States, has been the setting for a reality TV drama about haunted hotels. Guests regularly reference horrific happenings in their online reviews. Check in to witness the swaying chandelier with flickering lights, furniture that moves by itself, and an ominous woman dressed in white who paces eternally on the balcony of Room 7.
Blood Curdling in Victoria, BC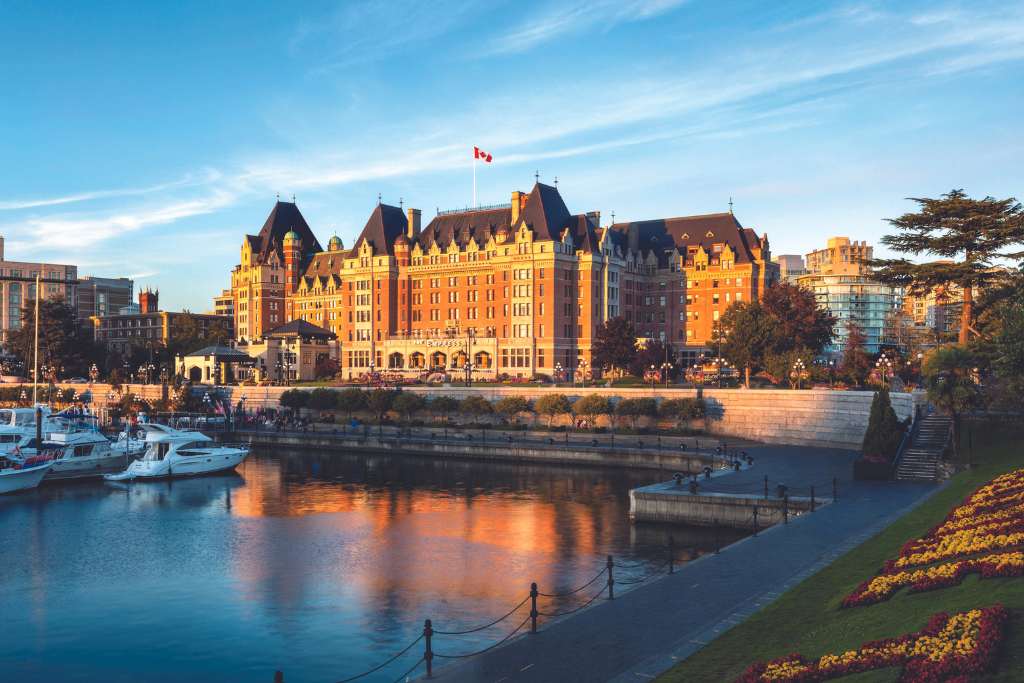 A townsite since 1862, Harbourside Victoria with its colorful gardens and English influences stands out as a ghostly hotbed. Commune with the undead at majestic Fairmont Empress, one of the oldest and most renowned hotels in North America. Strike up a confab with a slender mustached ghost who taps through the halls with a cane. He's believed to be Francis Rattenbury, the building's architect ever watching over his creation. On the sixth floor, you may be visited by an elderly woman in pajamas, perpetually knocking on doors, then vanishing without a trace.
Scared Witless in Kansas City
Who knew BBQ capital Kansas City also ruled the roost as "The Haunted House Capital" of the world. Shake like a leaf at The Sallie House, a physician's mansion home that once also served as his operating theater. Sadly, one patient, Sallie, a six-year-old girl, died despite his best intentions. In modern times, her spirit roams the rooms, bringing cold air, putting out fires, and creating havoc with dogs who bark for no apparent reason whatsoever. Some residents have complained of being physically attacked by the phantom. Ready for a spooky slumber party? The house can be rented for overnight stays.
Terror Stricken in Northumberland, U.K.
Dating back 1,400 years, Bamburgh Castle, a fortress on the unbridled Northumberland coastline, which has two towers visitors can book for a night's "restless" sleep, boasts legions of spectral beings, each indicative of the Norman monument's long history. Consider the Lady in Pink, a beautiful Northumbrian princess whose father sent away her unsuitable lover. Inconsolable, she donned a pink gown, climbed the stairs — and threw herself from the castle's highest battlements. Today, guests see her, clad in pink, roaming the halls, then gliding to the beach to await her long, lost love. Less sorrowful, Dr. John Sharp, the castle's 19th-century restoration architect, also lingers incorporeally on property. Staff believe he haunts the corridors ever supervising his renovations.
Shrieks and Shadows in Charleston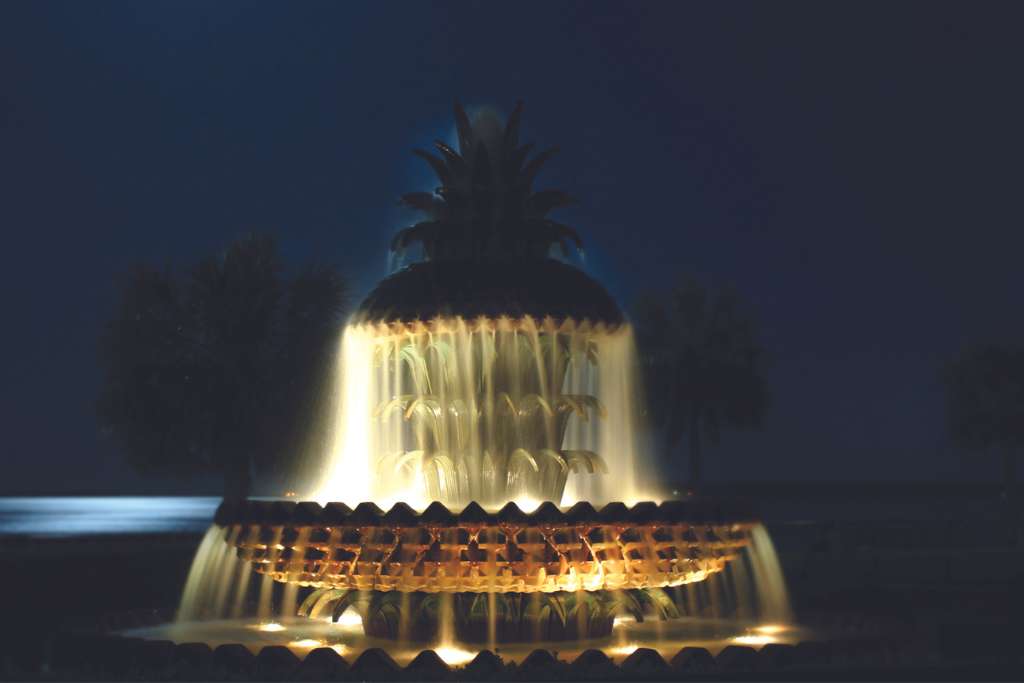 Billed as the "finest hotel south of New York City" when it opened in 1853, Charleston's The Mills House continues to cater to fancy travelers. A beacon through Charleston's range of catastrophes, including the Great Fire of 1861, the hotel straddles the intersection of Queen and Meeting Streets, home to phantasms aplenty. Beware the Purple Lady, a posh female spirit, legendarily a prostitute. She was stabbed to death by a customer, a notorious plantation owner. Today, she wanders the halls, howling, rustling her satin dress and knocking on doors. Just as arresting, the Shadow Man mischievously appears in photos taken in Room 333 and in the hotel's hallways.
Paralyzed with Fear in Portland
Since 1927, Portland's iconic The Heathman Hotel, much loved by the literati, has embodied the city's cultural verve as a landmark awash in history. Its mezzanine library holds myriad volumes from authors who have been past guests. But behind the scenes, ghostly guests stir up trouble — especially in rooms ending in 03. That may be thanks to the woebegone ghost of a person who leapt to their death from room 703, falling through the glass of the library below. Cries from empty rooms, luggage in motion, televisions that blink off and on, and a housekeeper's photo of an energy ball in room 503 evince a heap of ongoing paranormal activity.
Featured Image courtesy of Ján Jakub Naništa on Unsplash