Head to any luxe resort in Mexico and though you might be hankering for a libation with mezcal or tequila, the likelihood is that the establishment will delight in trying to educate you on the virtues of Mexican wine. With each taco course or freshly caught seafood platter, a knowledgeable sommelier will suggest pouring a glass of wine — not just any wine mind you — but Mexican wine. Weird at first for those who have been longing for a taste of a margarita, the wines will end up impressing you. You'll exclaim with joy and ask for more, perhaps even sipping across a  range that stretches from robust reds to Sancerre-like whites, most of the wines you'll taste will hail from one place: Valle de Guadalupe, a wine region located in the northern stretch of the Baja Peninsula, two hours south of San Diego.
Like Switzerland, Mexico doesn't export a ton of its wine. Its variety isn't ubiquitous in wine stores or wine bars. In fact, most oenophiles fall in love with Mexican labels when they can sample them at stellar resorts in Mexico. Once you've tried some vintages, you'll be hooked — and you'll want to share. "A Nebbiolo from Baja California," you'll exclaim as you pour your partner a glass from the bottle you've brought home from your vacation. It's a nice change from agave-based spirits and a whole other way to drink up the terroir.
Resorts aside, the best way to taste the wines from Valle de Guadalupe is to visit the region. Still burgeoning, but trendy with oenophiles and foodies for about a decade, the Guadalupe Valley is responsible for 90% of Mexico's acclaimed wine yield. Home to the surfer's mecca and festive cruise ship port town of Ensenada, Valle de Guadalupe unfurls down the Pacific Coast, edged by rugged mountains. Its La Ruta del Vino (the Wine Route) snakes through the wine region, an expanse flecked with vineyards, breathtaking vistas, eateries, and wineries. In total, it measures about a third less than Napa in size. With an auspicious Mediterranean-like micro-climate, Valle de Guadalupe boasts warm days and cool nights, ideal for nearly every variety of grape. Remaining gloriously unspoiled and authentic despite its popularity, the region sports more than 120 wineries and vineyards, many boutique-y and family-run, most characterized by a pioneering, experimental spirit. Visitors can explore by car on self-guided jaunts, join a luxury wine tour or base in a wine hotel, taking advantage of VIP opportunities arranged by the concierge teams. 
Where to Stay: El Cielo Winery & Resort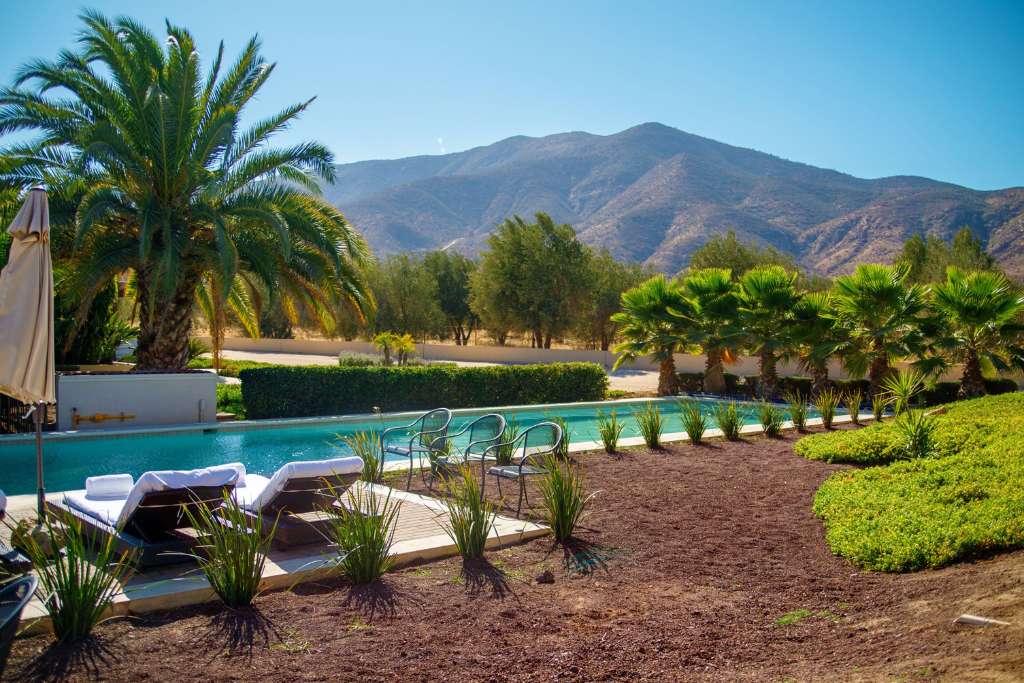 While we love a road trip, we vote for checking into this evocative wine hotel. There's nothing quite like waking up in a vineyard. Encircled by rolling rows of grapes, occupying an enviable and convenient location along the Wine Route, El Cielo Winery & Resort whisks guests into the wonders of the Guadalupe Valley. Fusing seamlessly into the terrain, with mountain panoramas framed by every window, 95 airy suites await. For families or a larger group traveling together, the two-bedroom Presidential Suite sits slightly removed from the other rooms for privacy. The restaurant Polaris pleases palates with locally intoned dishes. Nibble chilaquiles in the morning and lobster at lunch, but save your appetite for the degustation menu, paired with the hotel's own wine in the evening.
The Wine Experiences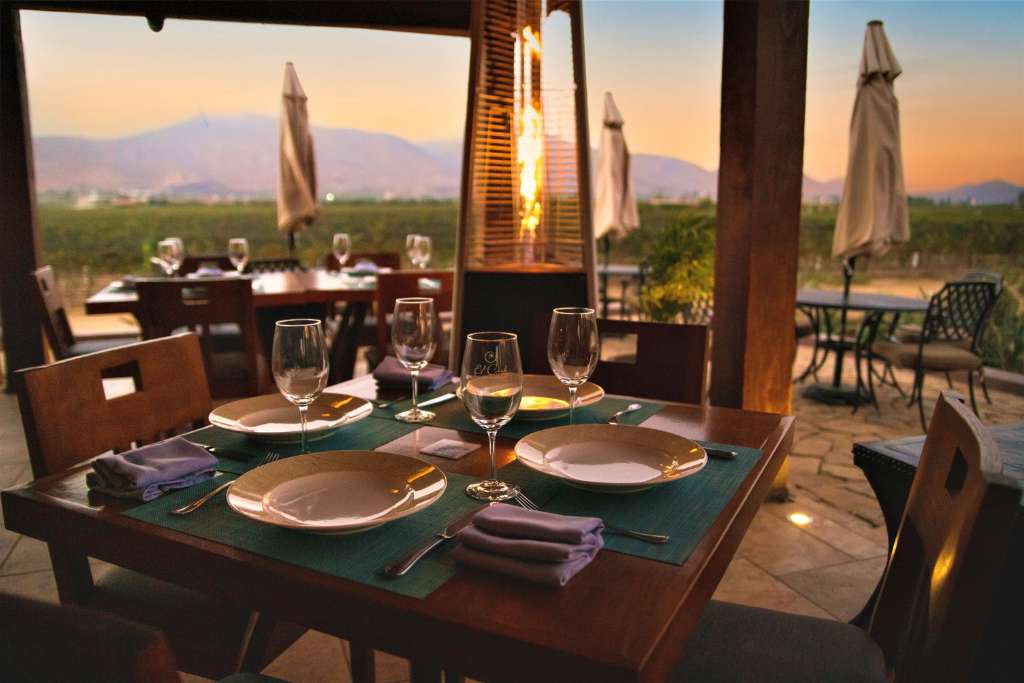 Experts in wine tourism, El Cielo, which translates to "heaven," offers up a celestial array of options both on-site and further afield. Partake of the hotel's own bounty in the vineyards, learning about the Harris Eagles which protect the grapes from crows and joining the sommeliers with a taste of El Cielo's own Blancs Calypso wine. Afterward, gather in the underground cellar for barrel tastings, then explore the vineyards' nooks by golf cart. The grand finale? A wine tasting with chocolates in the hotel's own Wine Club Lounge. Alternatively, roll through the vineyards on a wagon ride, as a guide relates the history of the Guadalupe Valley and El Cielo winery, one of Mexico's top vineyards. Work it all off on a bike ride or hike across El Cielo's approximately 235 verdant acres. Don't miss the opportunity to work with expert sommeliers playing winemaker in a program that teaches you to make your own blend. You'll take home a personalized bottle to share with friends.
Wines to Try
El Cielo grows a staggering variety of grape types including Sauvignon Blanc, Merlot, Primitivo and Chardonnay. They're recognized as well for new varietals, ideal for modern blends, such as Nebbiolo and Sangiovese.