Sometimes you need a moment of peace — to be on your own little patch of Earth, far away from another human being. That's where these stunning remote vacation villas come into play. Seven we love:
Scrubby Bay Villa: South Island, New Zealand
Find solitude in this design-forward villa set on more than 4,000 acres of private land. Accessible only by helicopter (or a 4-wheel-drive vehicle), this four-bedroom villa is built out of locally sourced materials including macrocarpa wood, and offers panoramic views of New Zealand's volcanic landscapes, including both ocean and mountains. We love the large stone fireplace and glass walls looking out to the shore in the great room. There's also a chef's kitchen, dining area (for up to 14), concierge services, private chef and catering, and activities like hiking, biking, and farm tours.
Project Ö: Southwest, Finland
"Land" at Project O ̈ takes on new meaning. Find yourself off the grid and immersed in nature at this gorgeous two-bedroom villa on Finland's secluded Skjulskäret island. Eco-friendly and with a Scandinavian minimalist vibe, the interior offers stunning views of the Baltic Sea. While the villa itself doesn't sit on a ton of land, it is surrounded by Archipelago National Park, perfect for exploring by foot or by kayak. Return to soak in the natural hot tub, relax in the sauna, or enjoy a gooey pizza made fresh in the outdoor oven.
Gilmerton House: Athelstaneford, Scotland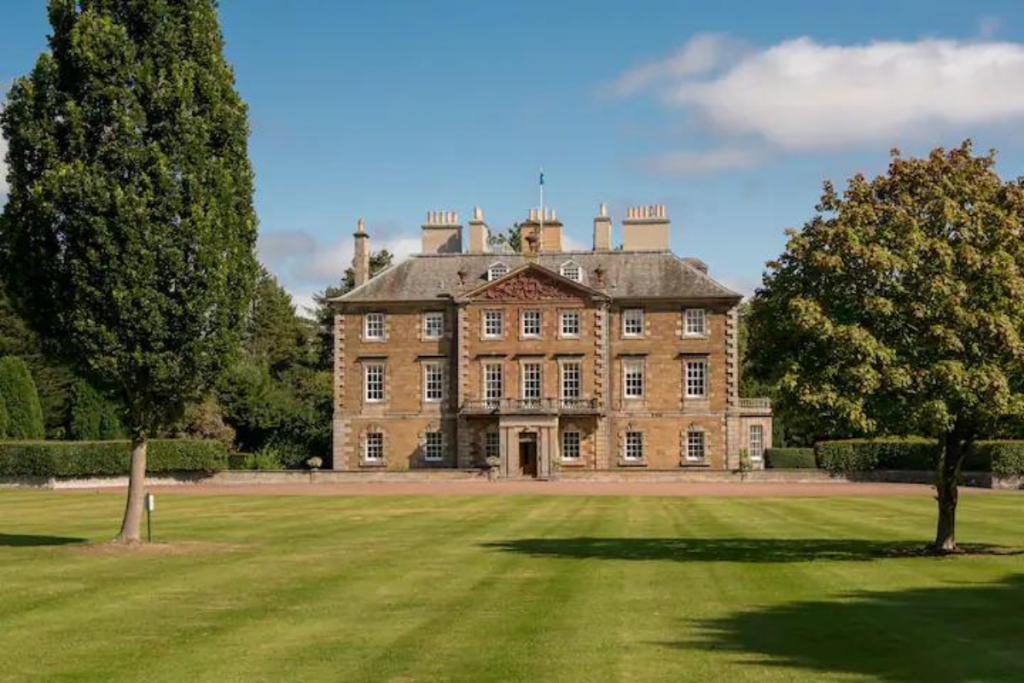 Lord over your own tiny Scottish kingdom with a stay at Gilmerton House, a ten-bedroom, ten-bath villa boasting six private acres of land just outside of Edinburgh. Roam the manicured lawns and gardens, and check in on the estate's buzzing bee colony that's hard at work making its small-batch honey. Inside, enjoy a true manor-style accommodation including rich, dark oak paneling, floral drapes, and oversized stone fireplaces to stay warm no matter the weather outside.
Temple Guiting: Cotswold, England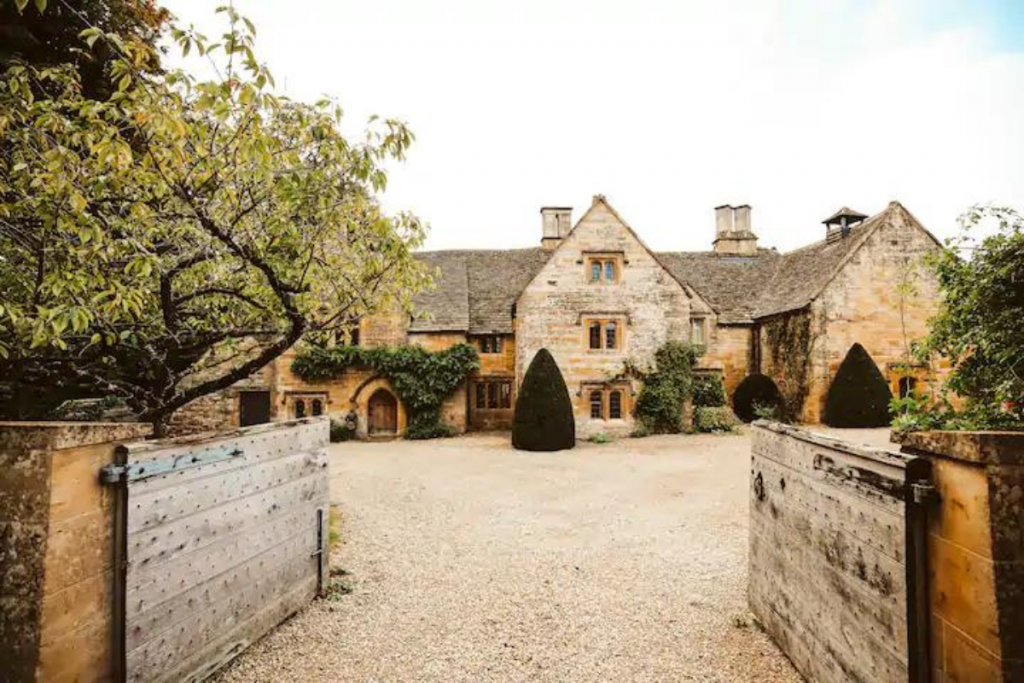 An even larger villa estate comes at Temple Guiting, a 15-bedroom villa set on 14.5 acres in the English countryside. Guests are welcomed with a plate of locally harvested fruits and a fresh glass of Champagne, before stepping into the villa's over-the-top grandeur —  soaring ceilings, naturally distressed wood, and one-of-a-kind artwork adorning the walls. Outside, enjoy the lush gardens, cook up a feast on the charcoal barbecue, dine together at the alfresco table, and soak in one of the (two) hot tubs. In warmer months, dip into the pool or  go toe-to-toe on the astroturf tennis court.
Château Bouffémont: Bouffémont, France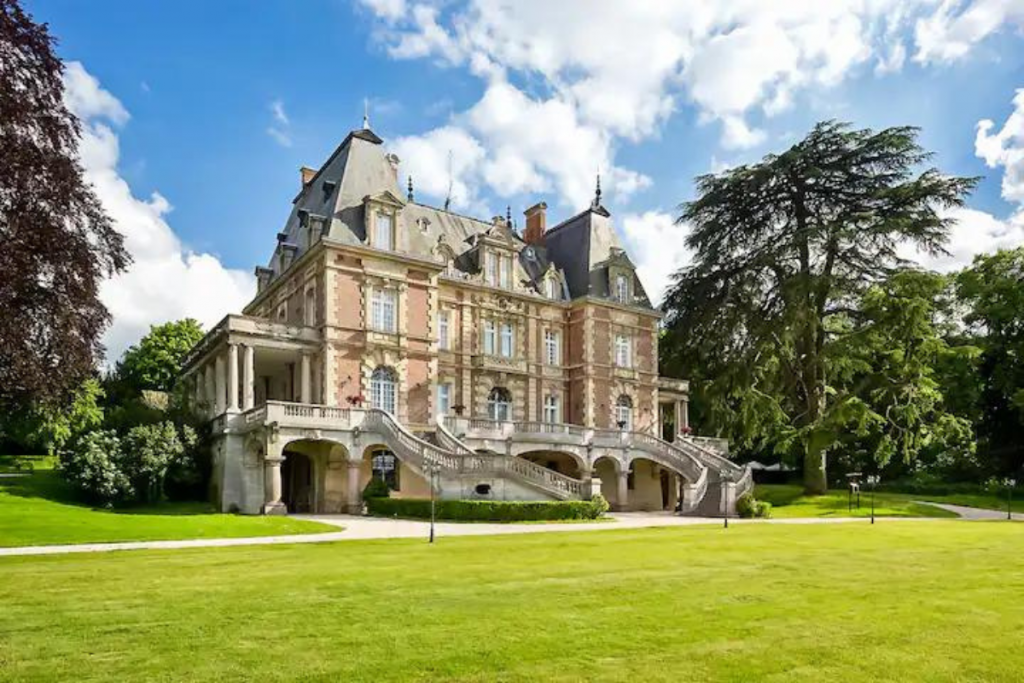 Treat yourself to the good life with a stay at Chateau Bouffemont, a nine-bedroom beauty just 20 minutes outside of Paris. Enjoy the villa's 12-acre property, flanked with gardens and mature trees casting shadows — making the ideal picnic spot or place to pause for a moment of solitude. Savor the villa's romantic interior, starting with its twin staircases that climb toward the red-brick roof, massive murals by artist Elisabeth Wela, antique furnishings, and formal dining area.
Peak House: Ontario, Canada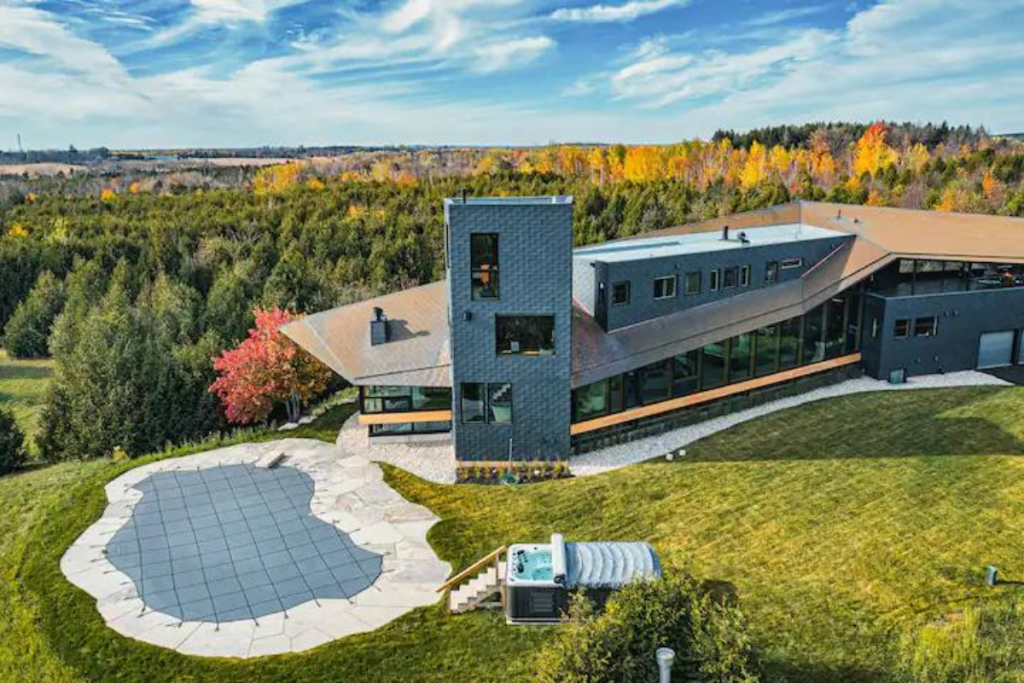 Modern design fans will adore Peak House, a five-bedroom villa atop a hill in the Ontario countryside. Described as "moody" thanks to its charcoal gray and deep brown tones, the villa features clean lines and floor-to-ceiling windows looking on to forested land. Head out for a hike through the pines, dip in the pool or hot tub, then gather around the firepit after a day well spent.
Il Podere: Edwards, Colorado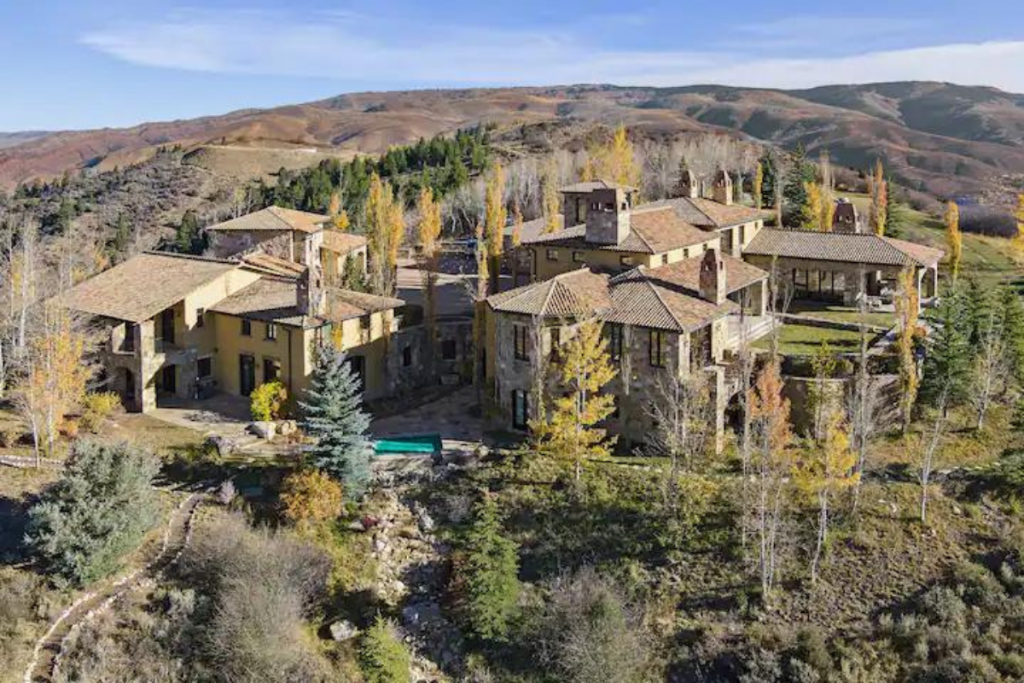 No need to dig out your passport for a little Italian luxury. Just head to Edwards, Colorado, and check into Il Podere, a seven-bedroom villa on 220 private acres of Vail Valley land. The villa comes with an abundance of amenities including a tennis court, heated pool and hot tub, home theater, wellness area, and even a basketball court. Somehow, it still feels cozy, setting the scene for a stellar family getaway. Be sure to explore the surrounding region too. Both the Vail and Beaver Creek ski areas are just a 30-minute drive away.