'Tis the season for holiday gift ideas! If you're convinced the travelers on your holiday gift list have every travel-friendly gizmo under the sun, think again. Our Travel Curator editors are constantly unearthing new travel products and experiences. We decided that our growing list of the best Hanukkah, Kwanzaa, and Christmas gift ideas for travelers — from chic luggage to hydrating skincare products to comfy things to wear on the plane — was simply too great not to share. We've even included a few gift ideas (that remind us of traveling) to enjoy at home.
So, no matter who you are shopping for — a friend, partner, co-worker, parents, or children — we have a thoughtful gift to suggest, including dozens of out-of-this-world experience gifts for the person who truly has it all.
Get ready to scroll (and shop) because we've hand-selected over 80 holiday and Christmas gift ideas.
Gifts for Them
All the Restaurants Print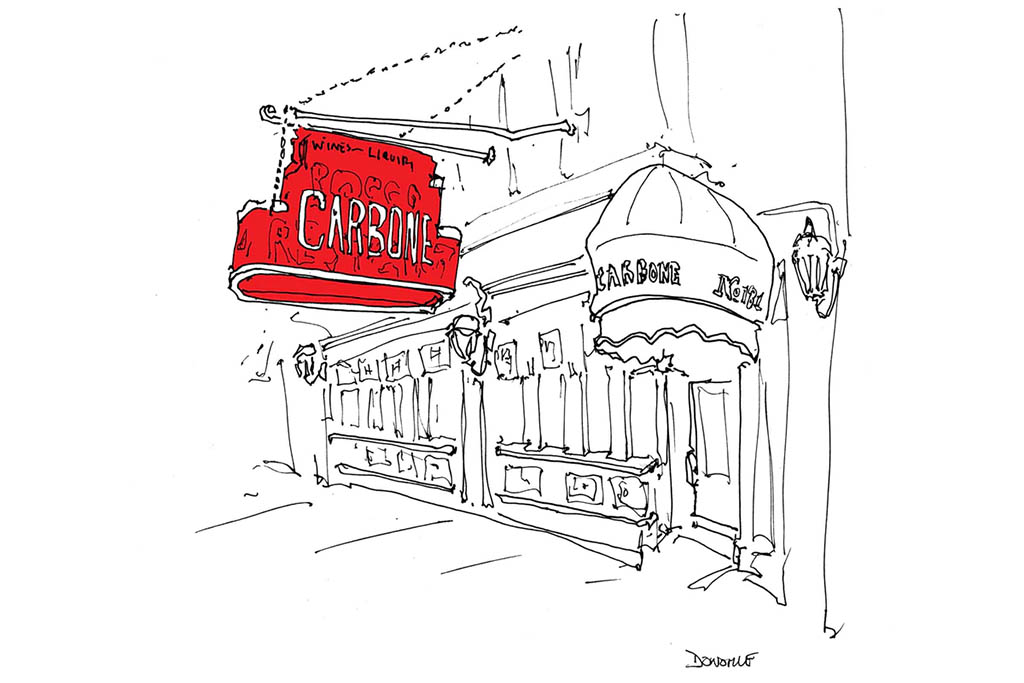 For the couple who has it all, how about a drawing of their favorite eatery in the Big Apple? These high-quality prints are by New York-based artist John Donahue, whose cartoons have appeared in The New Yorker and The New York Times.
To shop: alltherestaurants.com; from $95
The Fife Arms Tartan Blanket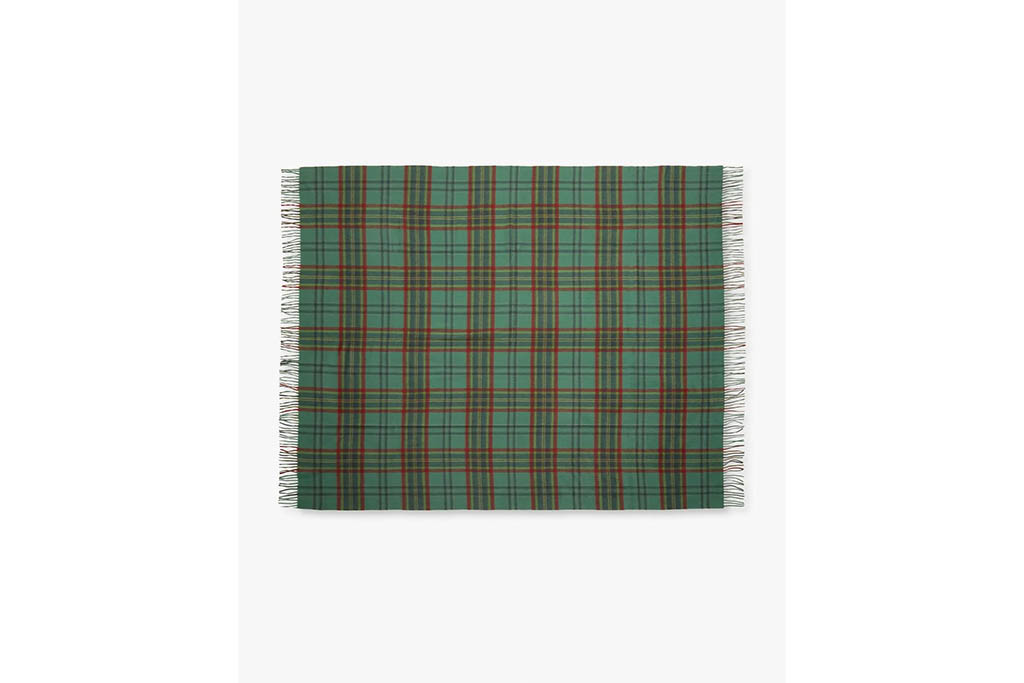 Warm up with this classic Scottish-made tartan blanket by the historic five-star hotel, the Fife Arms. The pattern, inspired by the Duke of Fife's tartan, is reminiscent of Scotland's natural colors and landscapes.
To shop: thefifearms.com; $276
Beis Spillproof Bag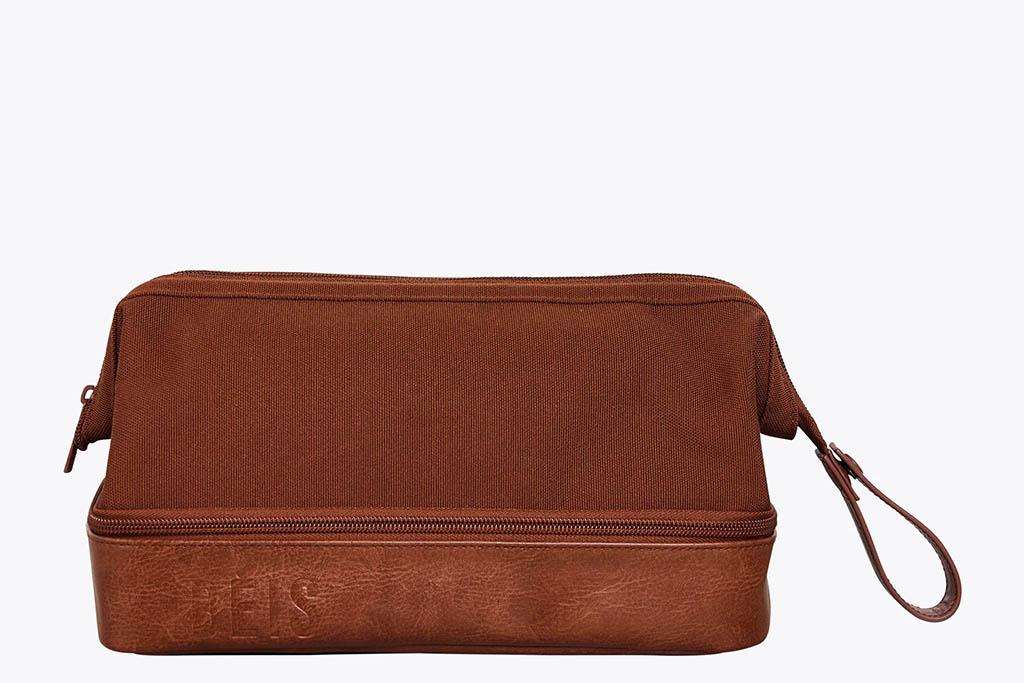 This spillproof beauty bag features pockets and slots to keep your liquids and cosmetics organized.
To shop: beistravel.com; $48
Smythson Travels and Experiences Panama Notebook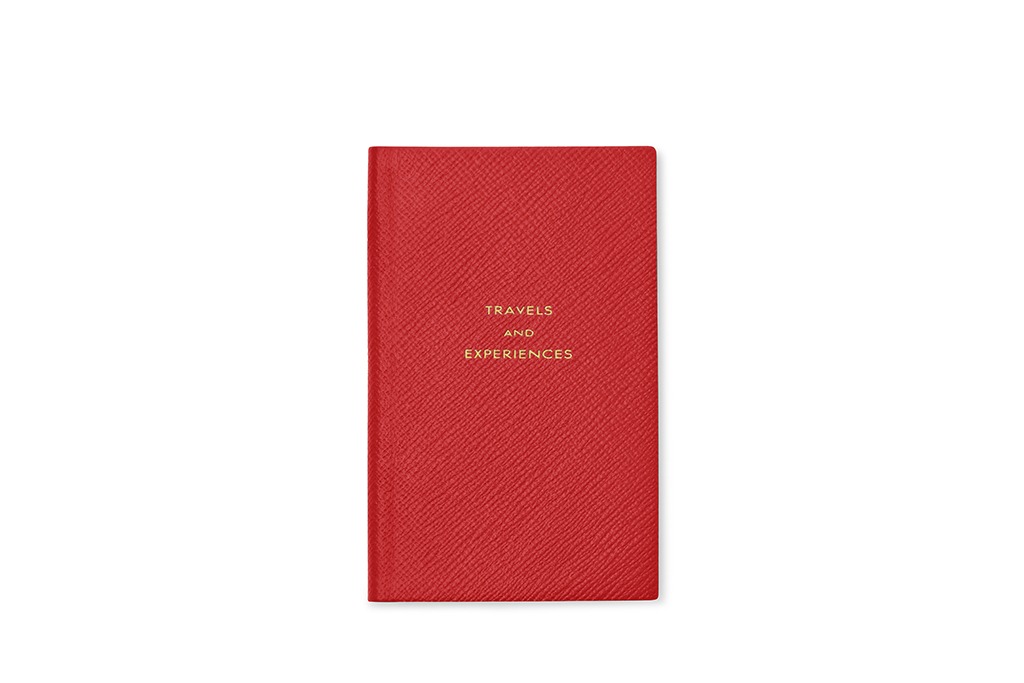 Encourage loved ones to start journaling or documenting their epic adventures with this chic Smythson of Bond Street notebook.
To shop: smythson.com; $85
The Origin PAK Large Nylon Backpack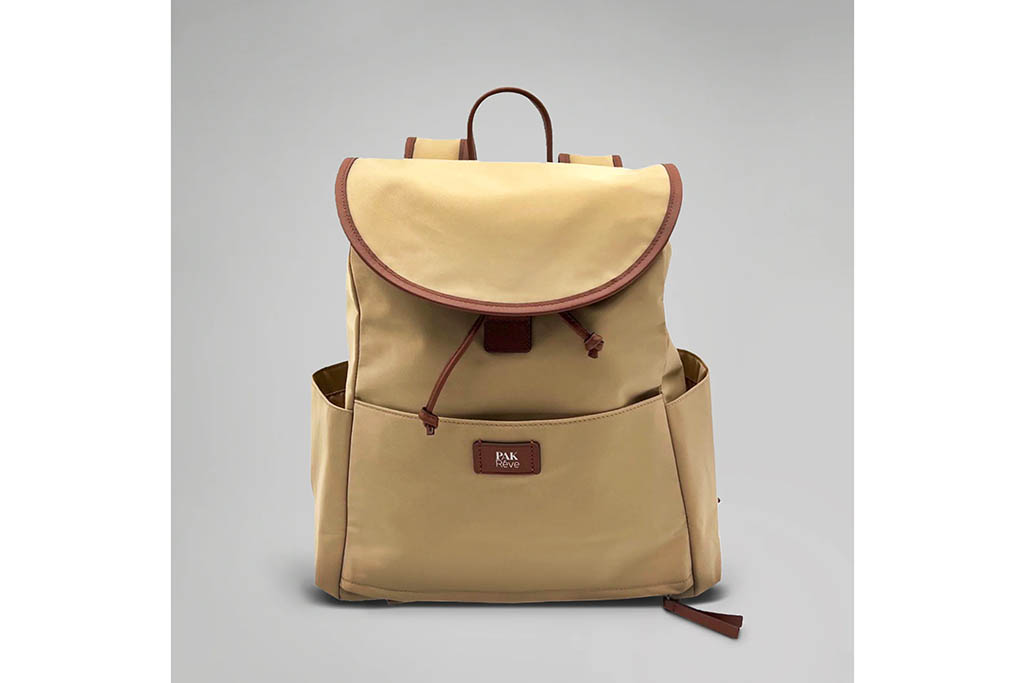 With plenty of pockets and excellent internal storage organization, this backpack is the perfect travel companion for any parent.
To shop: pakreve.com; $290
The Underworld: Journeys to the Depths of the Ocean, Susan Casey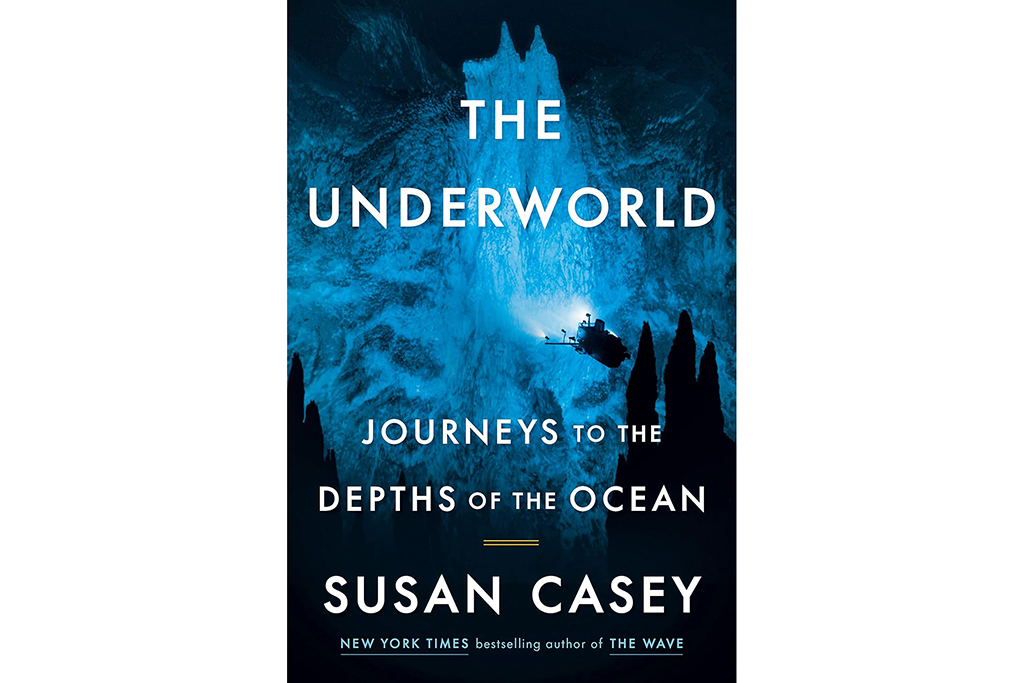 New York Times best-selling author Susan Casey's latest book takes readers on a whirlwind journey to the ocean's depths. It is a masterfully written, riveting story that reveals the fascinating world of deep-sea exploration.
To shop: amazon.com; $25
Hastens Unisex Blue Check Pajamas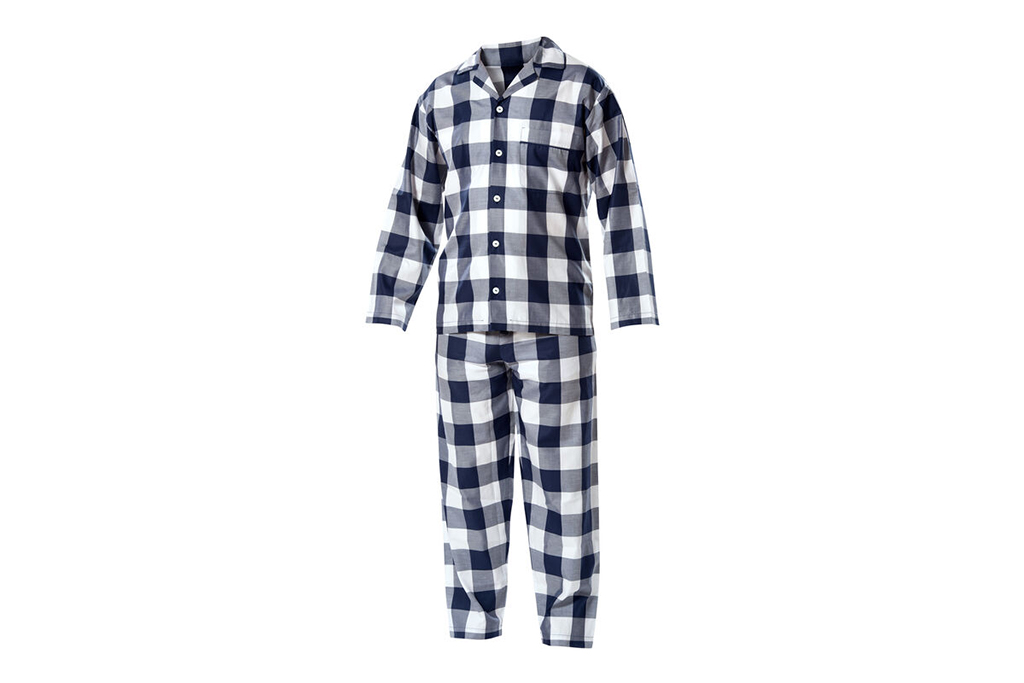 If you're not in the market for a new bed or mattress, in which Hästens excels, then allow the Swedish company to help you get some quality sleep with this high-quality satin cotton PJ set crafted in Portugal.
To shop: hastens.com; $270
​​YSL Quilted Leather Vanity Case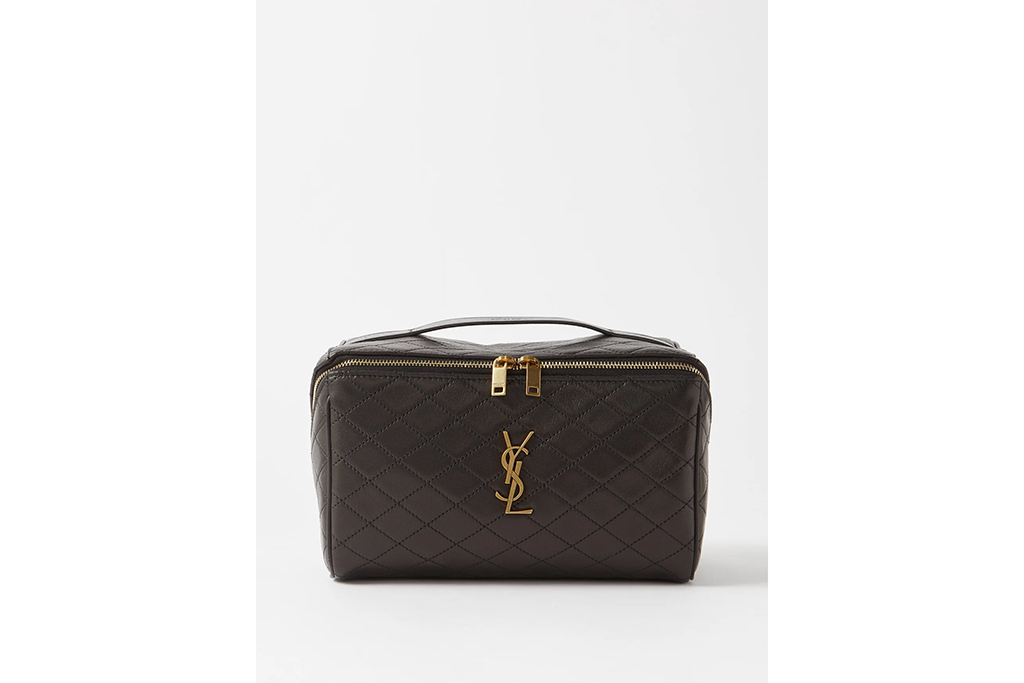 Elevate your packing routine with this ultra-chic case, blending sophisticated details like quilted stitching and lambskin leather.
To shop: matchesfashion.com; $1,350
Tom Dixon Stone Bookends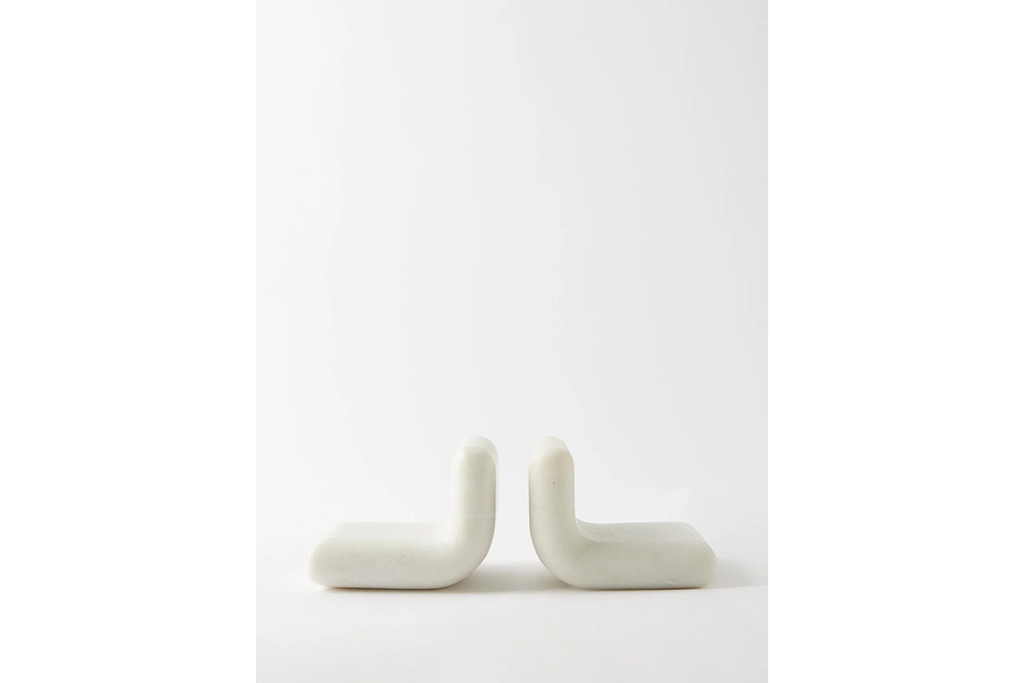 The small things in life often bring the most joy, such as these minimalist marble bookends.
To shop: matchesfashion.com; $98
Coolife Suitcase Set 5 Piece Luggage Set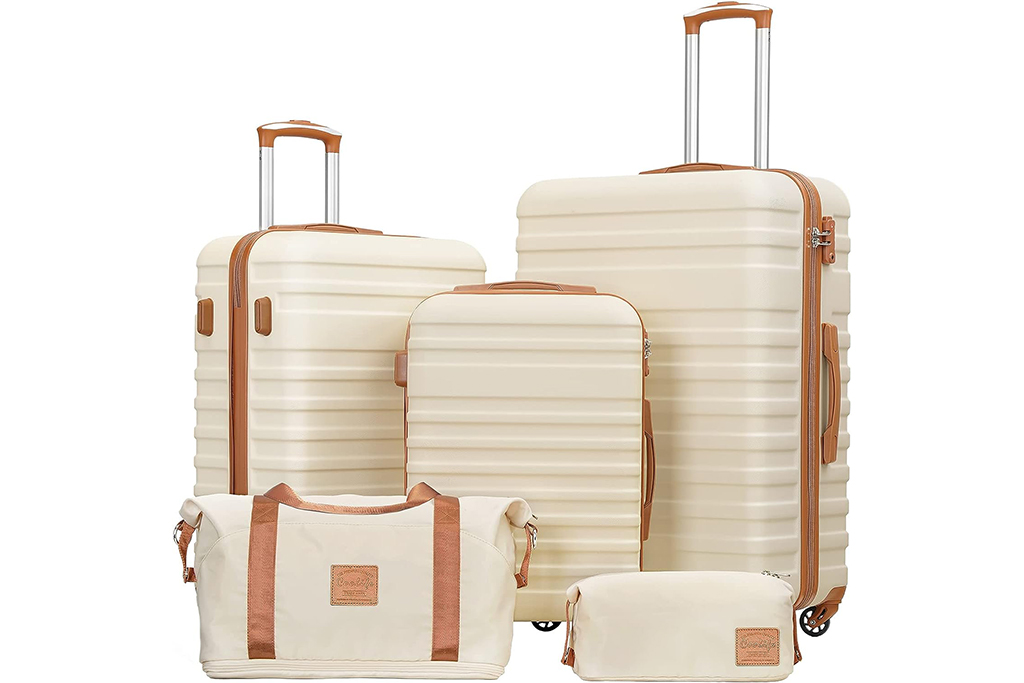 This set has everything a traveler needs for any trip — from a carryall for a quick overnight getaway to a check-in suitcase for a week-long vacation.
To shop: amazon.com; $210
Coyuchi Unisex Organic Waffle Robe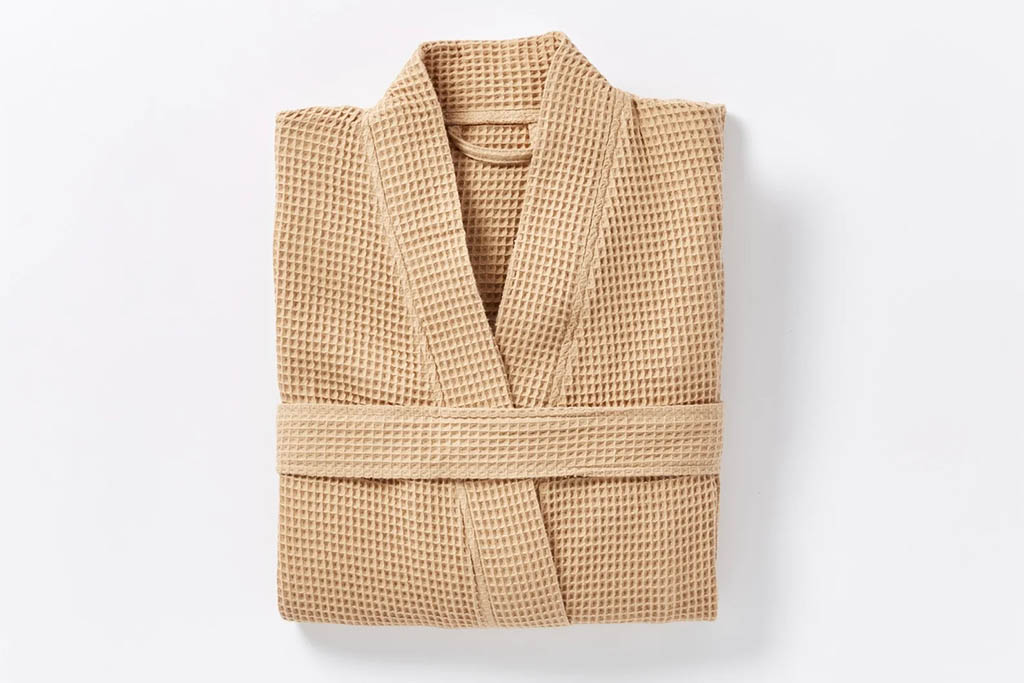 This breezy waffle robe is made for lounging and quiet moments at home. Cut from soft GOTS-certified organic Turkish cotton, it will become more and more comfortable with every wash and wear.
To shop: coyuchi.com; $98
Van Cleef & Arpels Moonlight Rose Eau de Parfum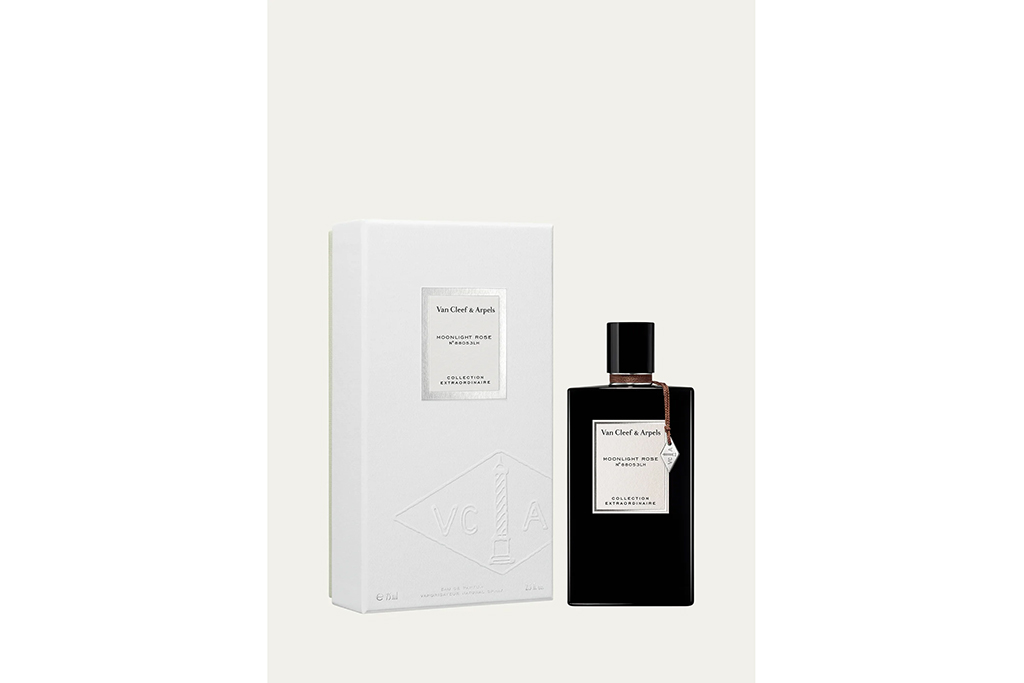 The next best thing to Van Cleef & Arpels diamonds? The company's brand-new fragrance with notes of Bulgarian and Taif roses, honey, and chypre.
To shop: bergdorfgoodman.com; $250
July Checked Trunk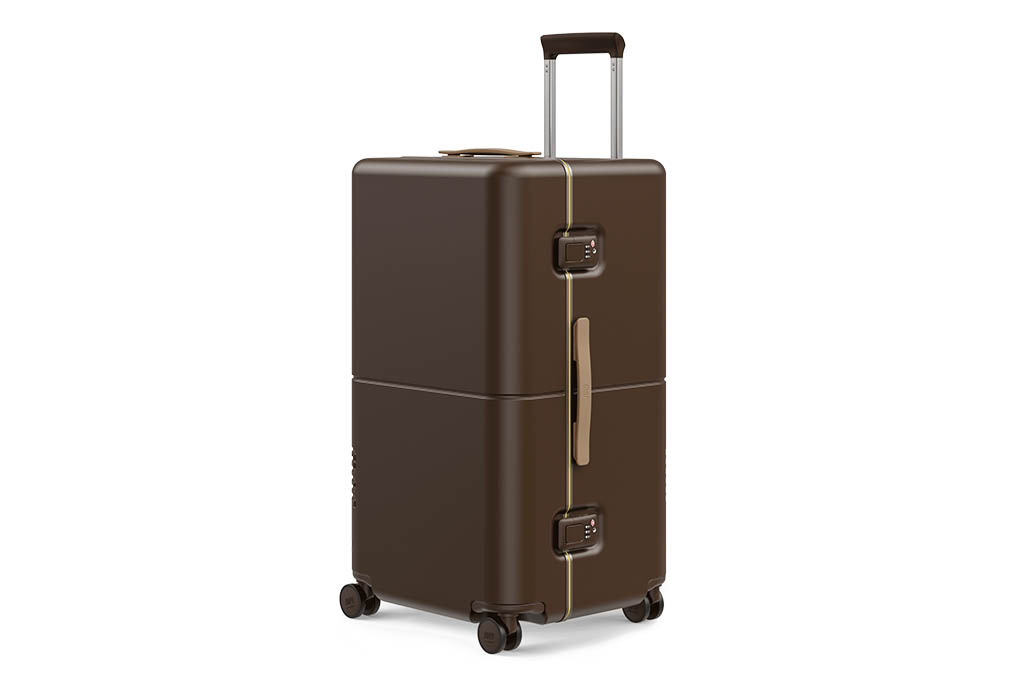 Trunks were the go-to luggage pieces of travelers for centuries. This July trunk has a modern design and fits oddly shaped items such as sports gear and helmets.
To shop: july.com; $545
Bamboo Herringbone Tassel Throw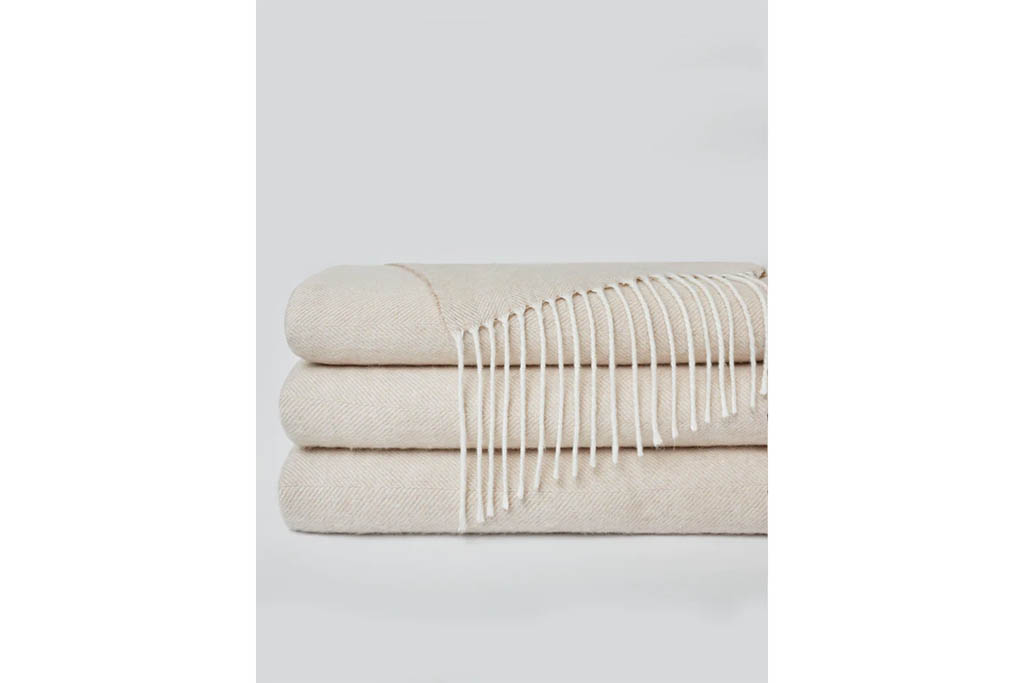 This timeless Italian-made bamboo-and-cotton throw is the coziest winter home accessory, available in four beautiful neutral shades.
To shop: cozyearth.com; $250
Leatherology Deluxe Luggage Tag and Passport Case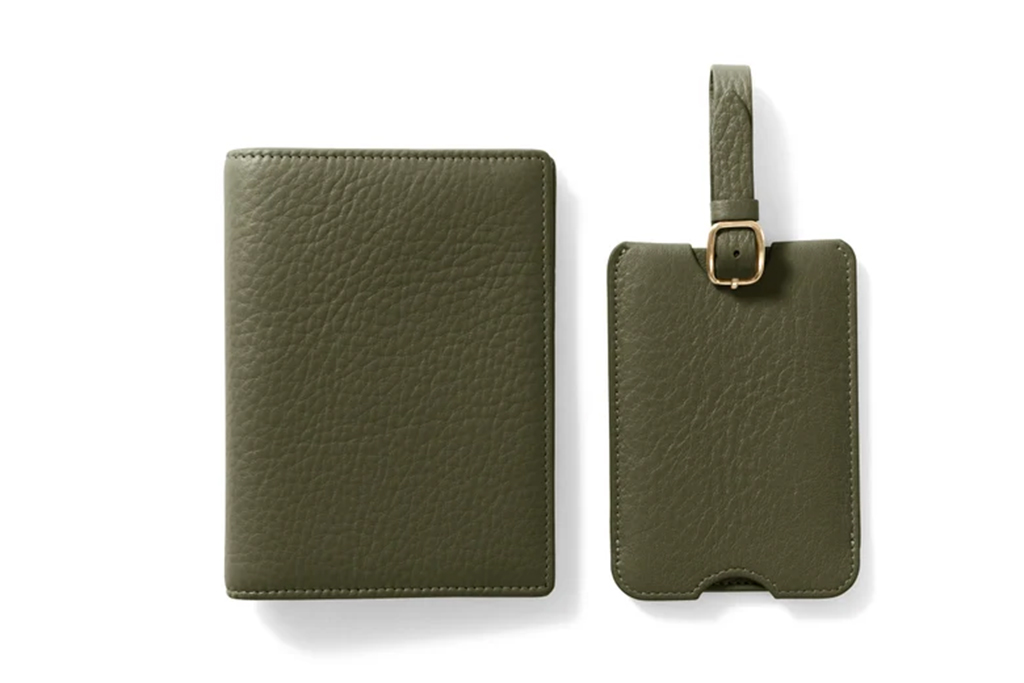 This duo of travel essentials can be monogrammed for an additional fee, making the gift even more special.
To shop: leatherology.com; $110
Gifts for the Home
Breeo Y Series Firepit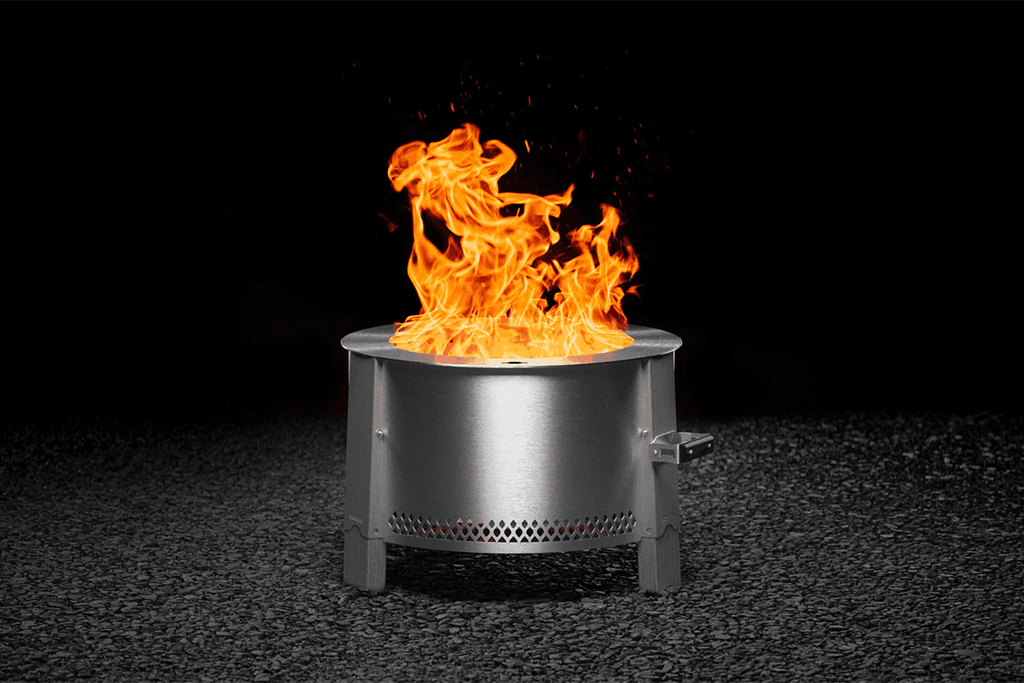 This smokeless firepit is perfect for making s'mores, grilling, or simply enjoying each other's company on a chilly night.
To shop: breeo.com; $495
Sur La Table Fondue Set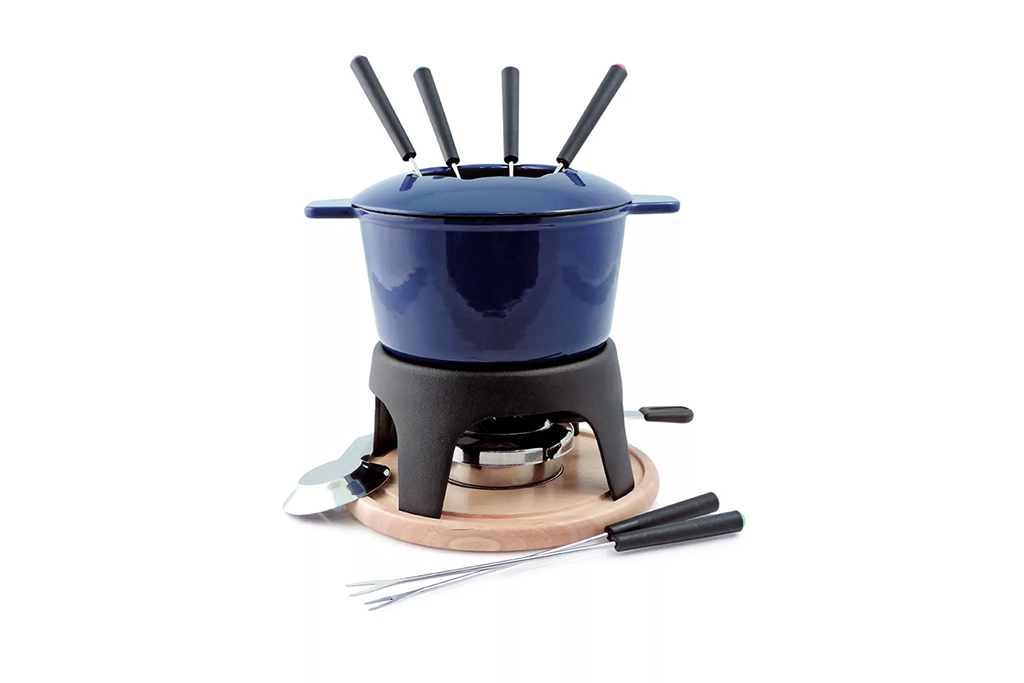 Even if Switzerland is not in your travel plans this year, a fondue set will bring a taste of Swiss cuisine to your home.
To shop: surlatable.com; $100
Villeggiatura: Italian Summer Vacation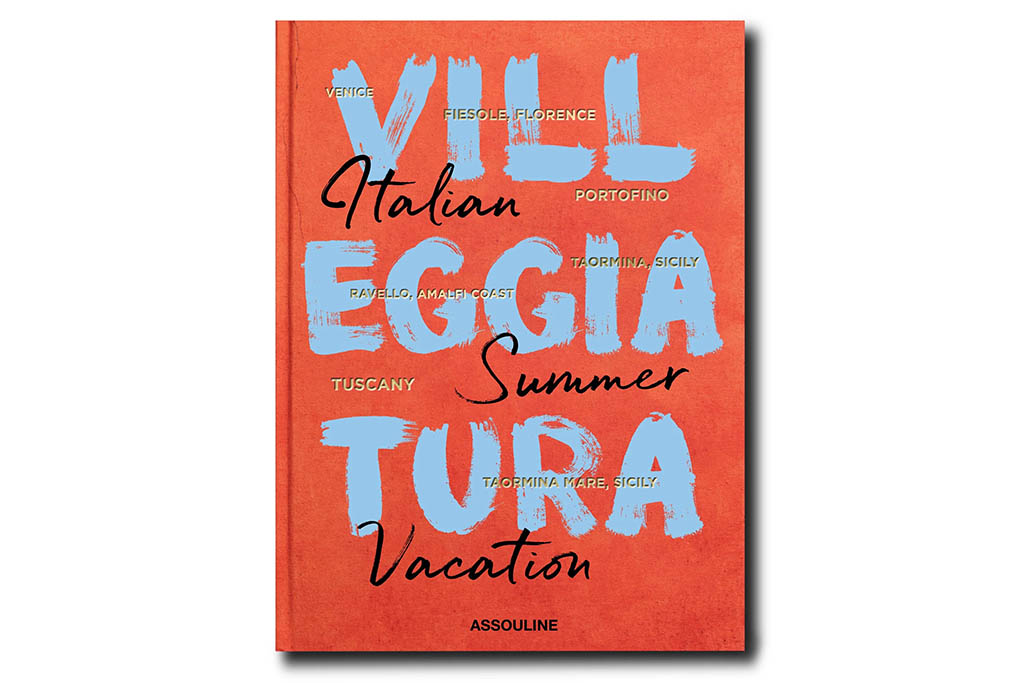 We can never have too many coffee table books, and this one takes readers on a trip to Italy through luxury company Belmond's spectacular properties, exploring the country's most breathtaking landscapes, delicious cuisine, and culture.
To shop: assouline.com; $105
Hotel Lobby Holiday Candle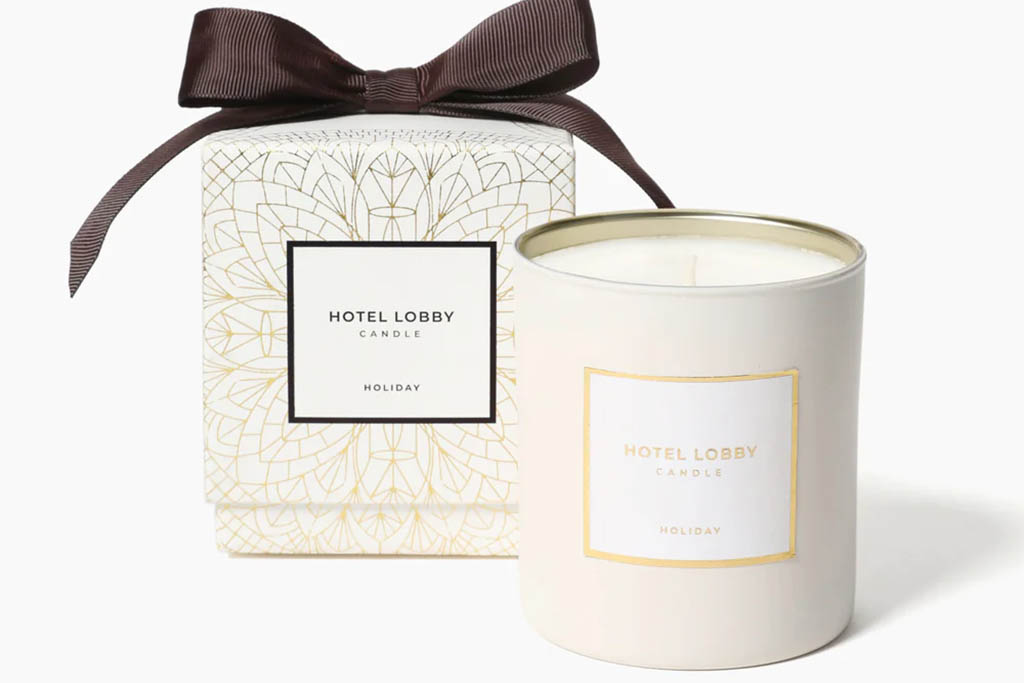 Notes of evergreen and balsam fir evoke the experience of spending the most magical time of the year in your favorite luxury hotel.
To shop: hotellobbycandle.com; $59
Madeline Lu Photographs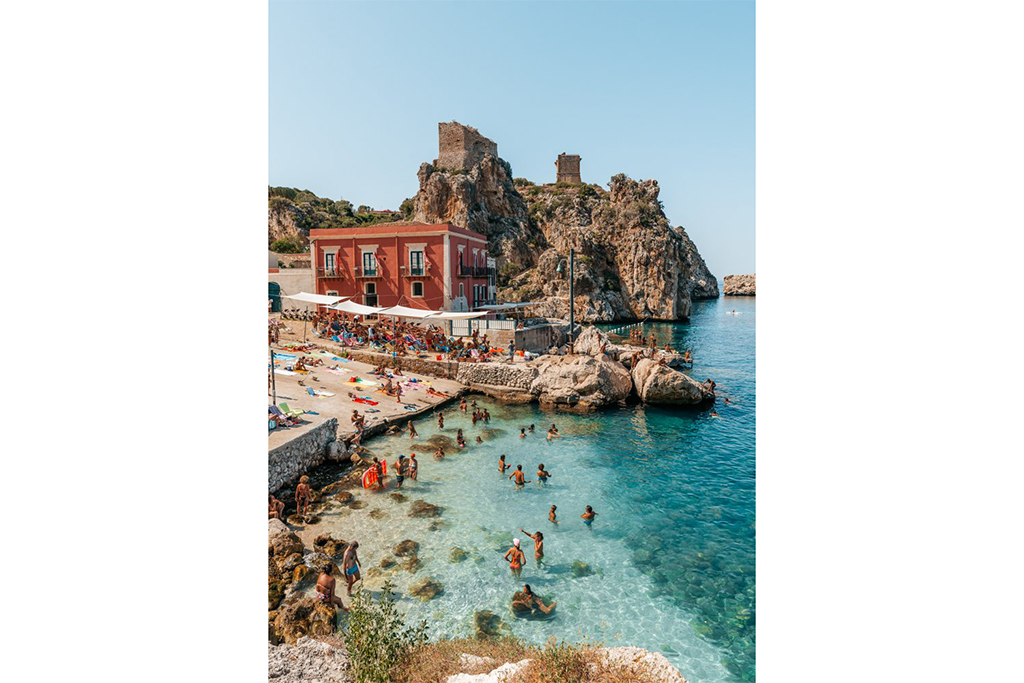 Photographer and content creator Madeline Lu's photos are a stunning reminder of how beautiful our world is. Her work spans images of idyllic Sicily and Greece to the desert of Namibia.
To shop: madelinelu.com; from $167
Dior Set of Six Glasses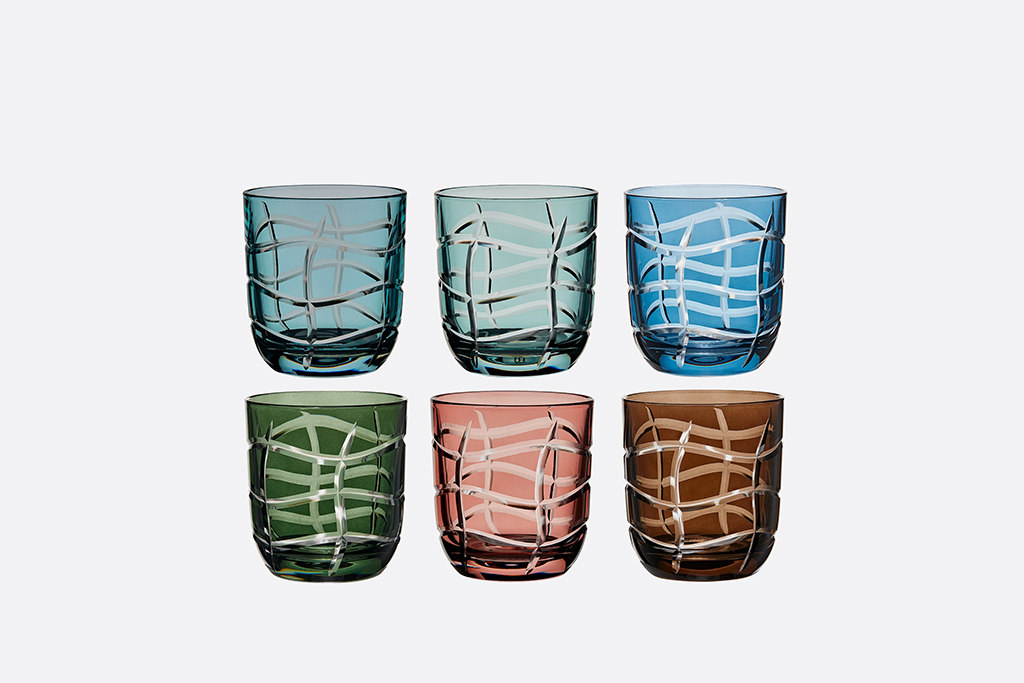 Any tablescape can benefit from an elegant pop of color courtesy of Dior. Handcrafted from crystalline, this set perfectly complements brunches and fun get-togethers.
To shop: dior.com; $370
Anissa Kermiche Breast Friend Earthenware Vase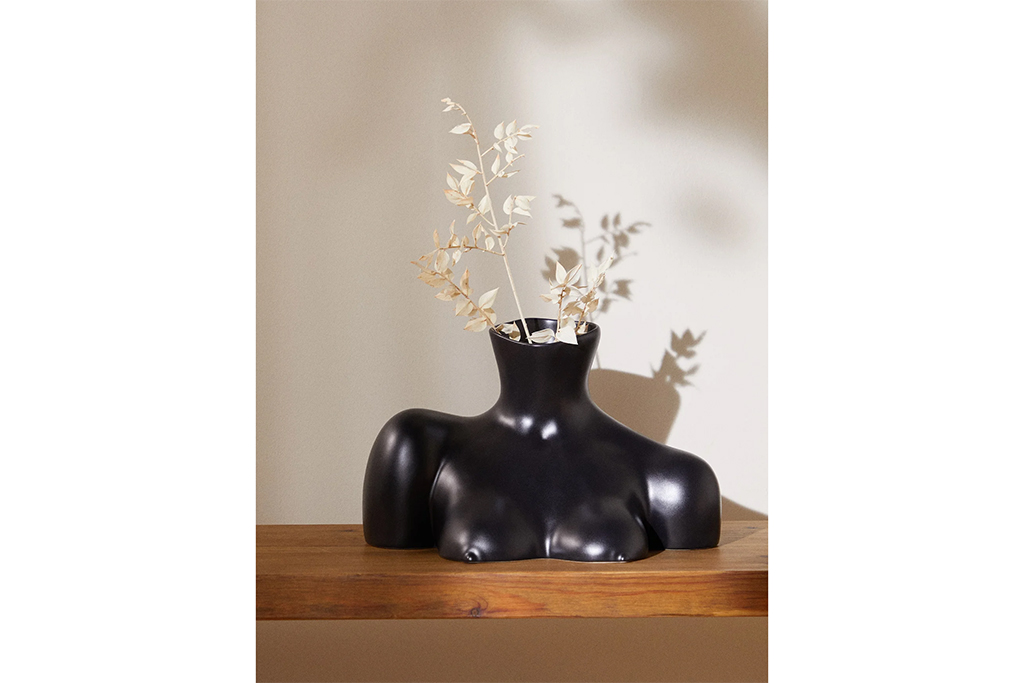 Talk about a statement piece! This vase, in the shape of a female torso, is a sure conversation starter at parties.
To shop: matchesfashion.com; $388
Afternoon Tea from The Doyle Collection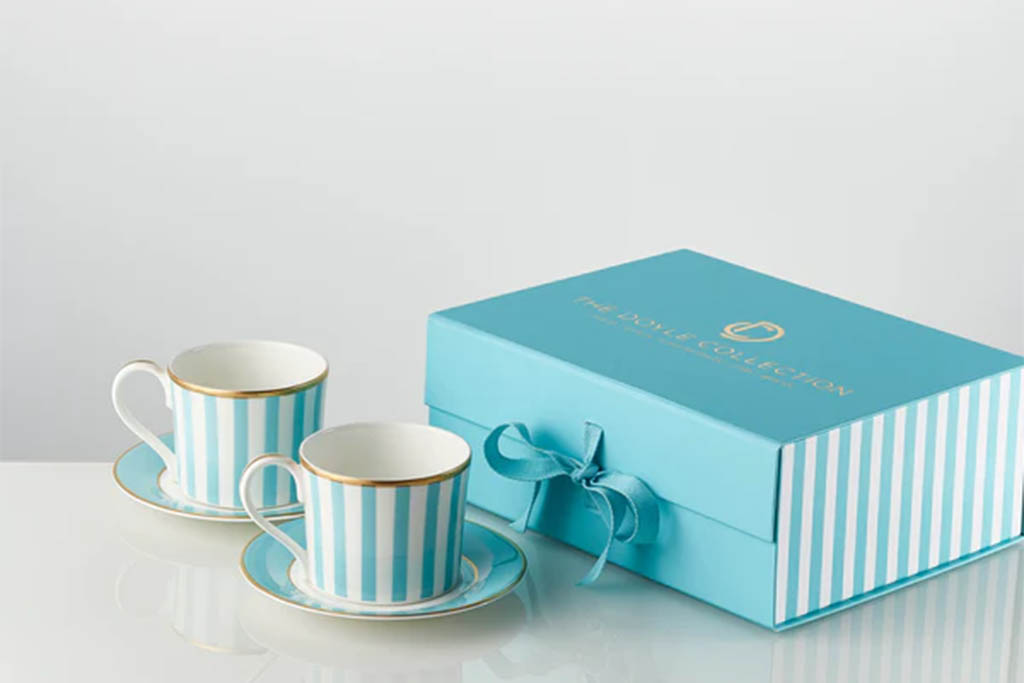 Elevate tea time with this selection of ultra-elegant plates, tea cups, and pots found in Dublin's legendary The Westbury Hotel.
To shop: doylecollcetion.com; from $22
Artisan Olive Oil from Tenuta di Murlo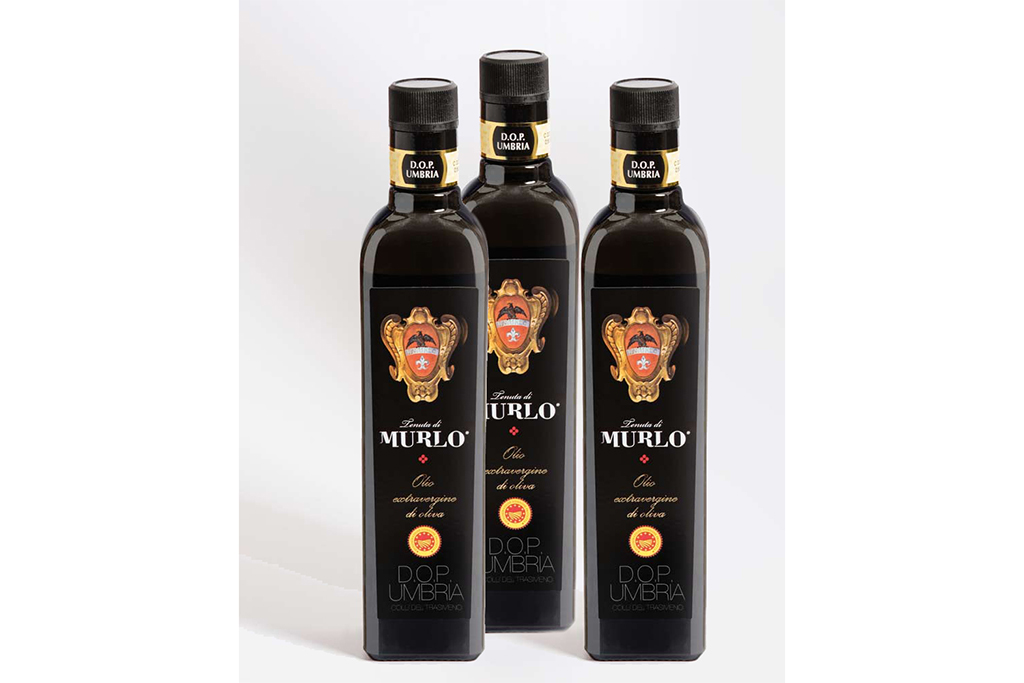 Made from a blend of four olive trees, all grown on-site of the spectacular Tenuta di Murlo estate in Umbria, this trio of organic olive oils will bring an authentic taste of Italy to anyone's home-cooked meals.
To shop: murlo.com; $83
Kitsch Satin Pillowcases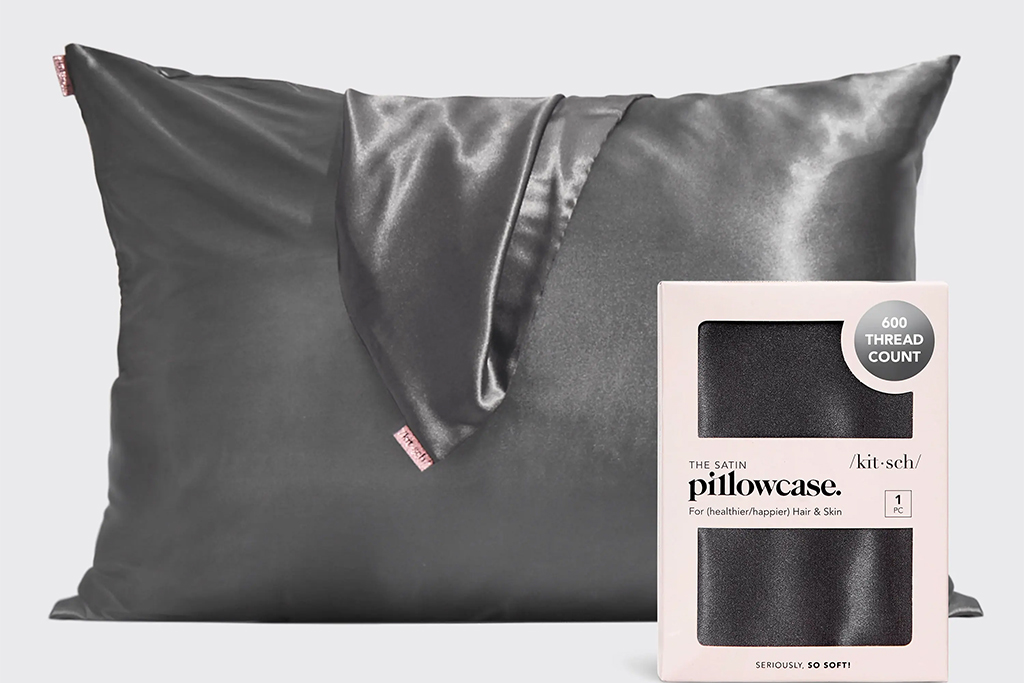 You can't put a price on beautiful hair, radiant skin, and quality Zs, but this beautiful duo of best-selling buttery soft and silky pillowcases are the real deal. Choose from 15 color options, including some inspired by our favorite movie franchises.
To shop: kitsch.com; $18/set of 2
La DoubleJ Home Mini Ciccio Vase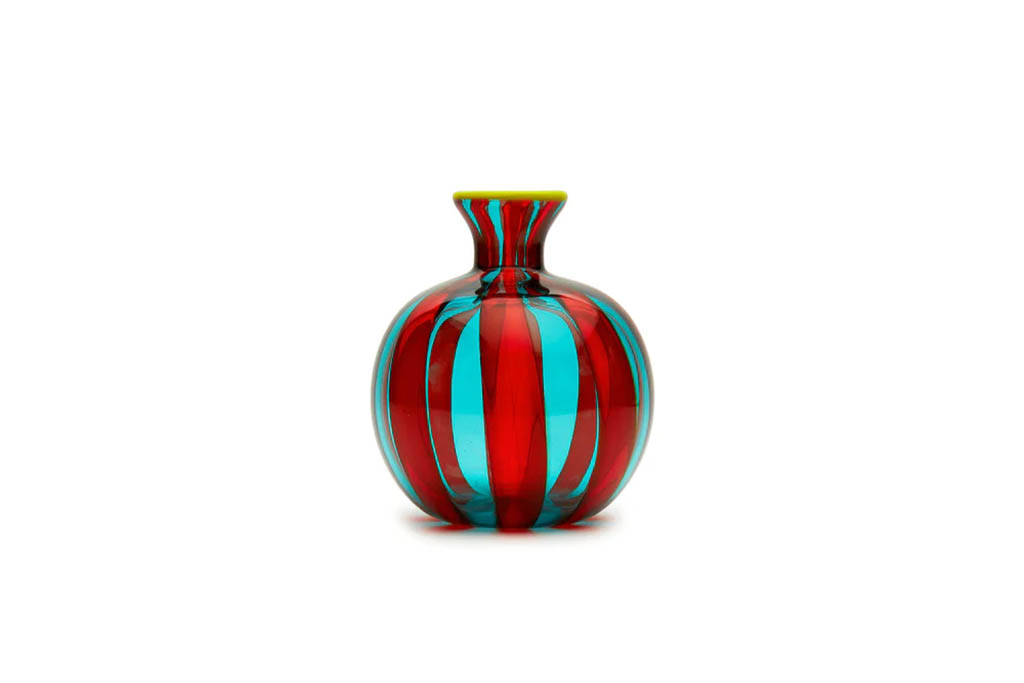 You can add a joyful pop of La Dolce Vita color to any room with this hand-blown Italian Murano glass vase.
To shop: kirnazabete.com; $350
1969 Kasbah Candle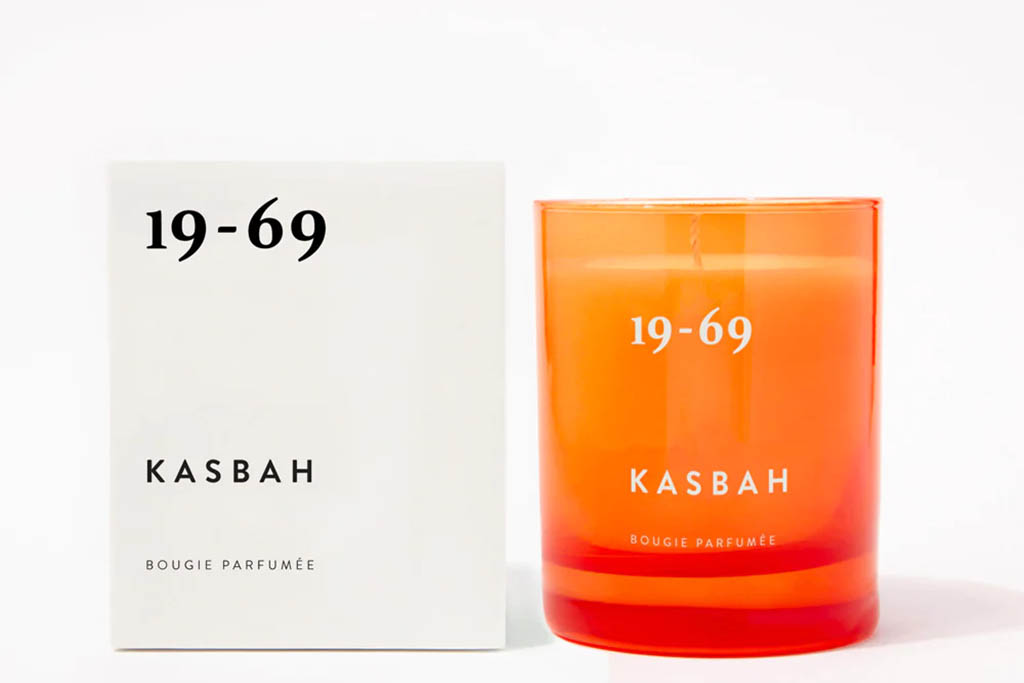 Inspired by the creative scene in Marrakesh in the 60s and 70s, this candle blends amber, honey, spices, and rich sandalwood notes.
To shop: kirnazabete.com; $115
Les Ottomans Fauna Hand-painted Iron Tray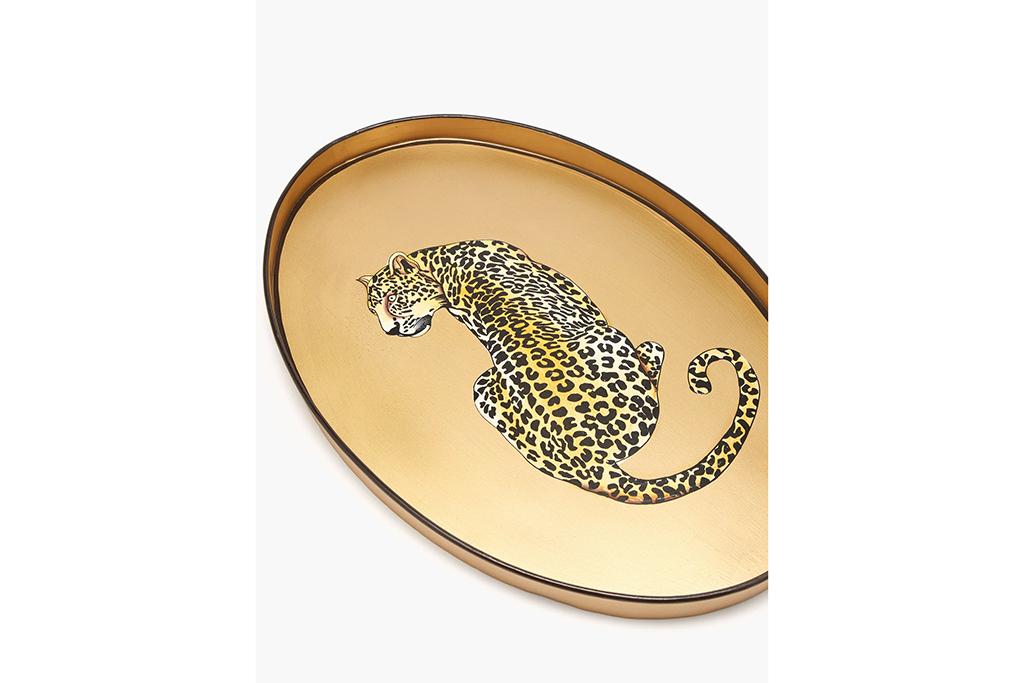 A beautiful hand-painted leopard adorns this opulent gold-tone oval tray from Les Ottoman, inspired by wanderlust.
To shop: matchesfashion.com; $149
Anya Hindmarch Have a Nice Day Leather Pencil Pot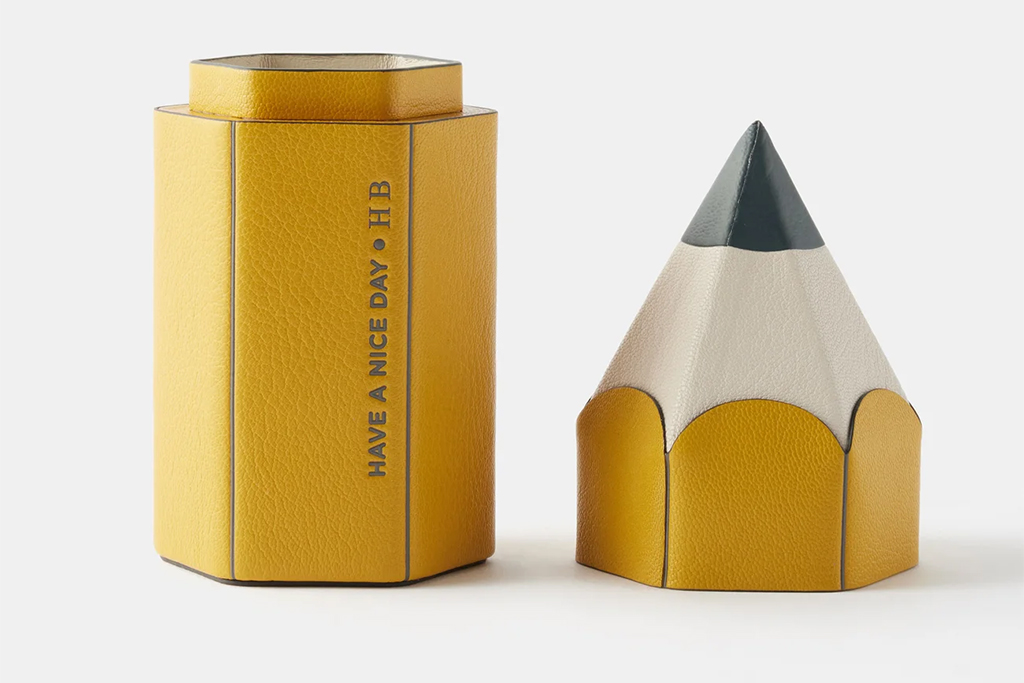 Isn't this the best accessory for any home office? We think so.
To shop: matchesfashion.com; $344
Acqua di Parma Grazie Room Diffuser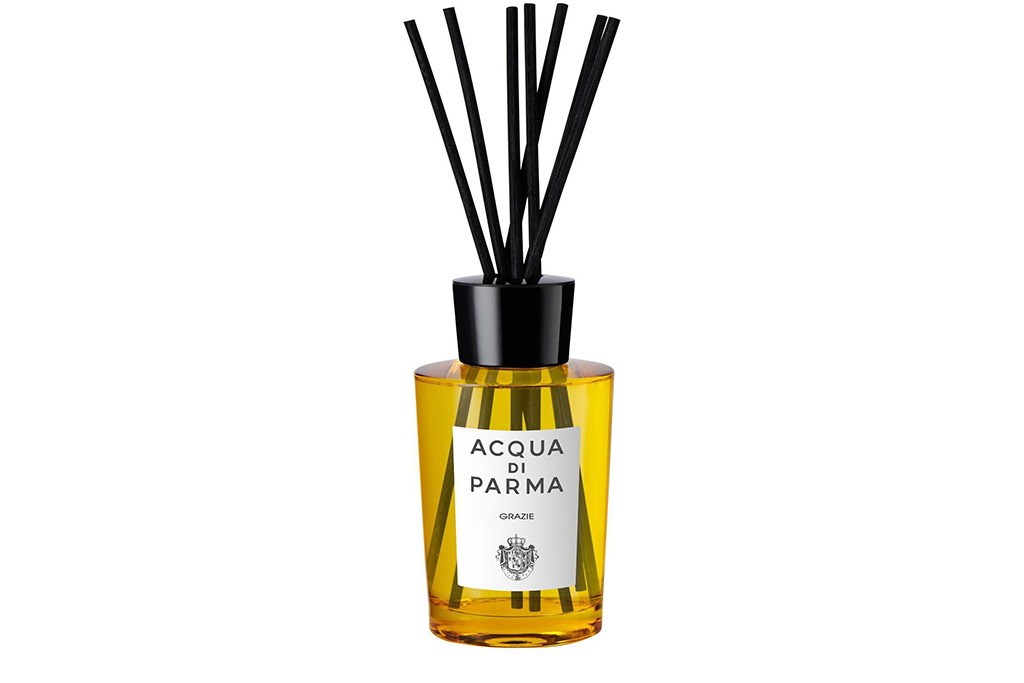 Acqua di Parma's version of gratitude (ahem, grazie) has the airy smell of Bergamot, Rose, Ylang-Ylang, and Sel Marin.
To shop: 24s.com; $100
Gifts for Teens and Kids
Cotopaxi 2L Hip Pack Cada Día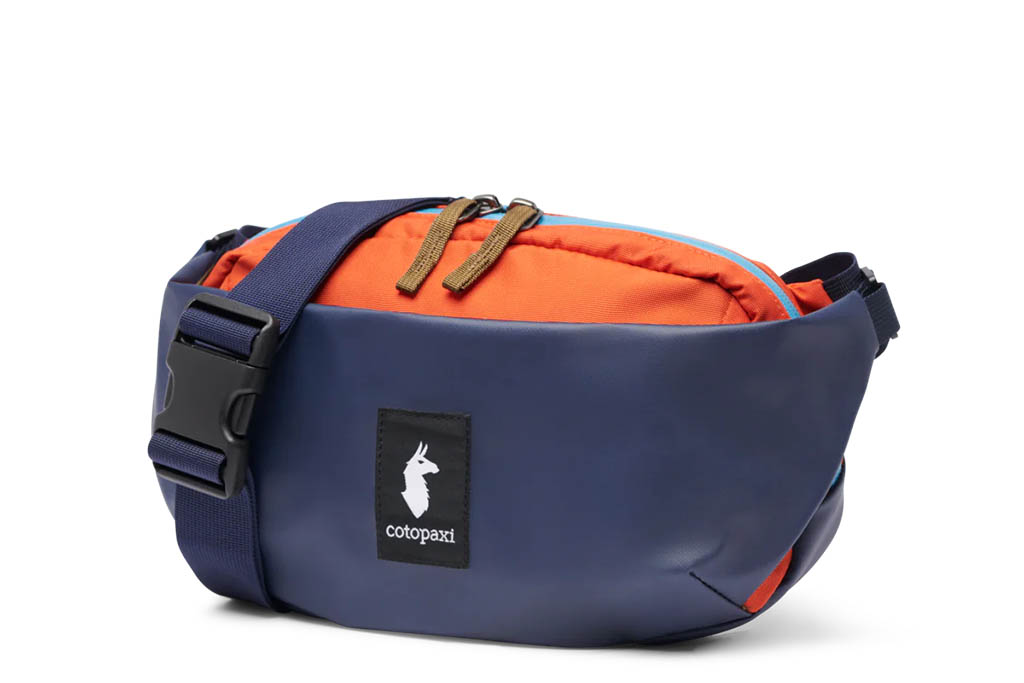 Traveling is all about convenience. This bold hip pack is perfect for carrying passports, cards, phone, and boarding passes, keeping your teenager hands-free.
To shop: cotopaxi.com; $60
Steamline Kids Carry-on Luggage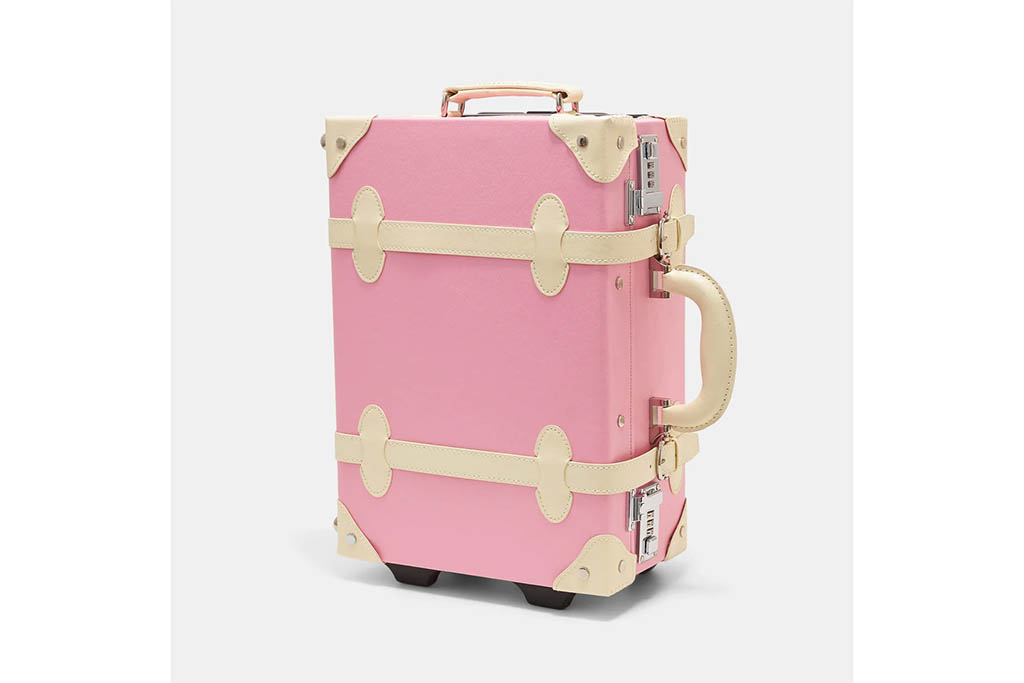 Every traveler needs a cute carry-on, no matter the age. And we love Steamline's new vintage-inspired line of trunks that comes with a few modern upgrades, making it easy for children to maneuver their suitcases.
To shop: steamline.com; $320
Lego Hokusai The Wave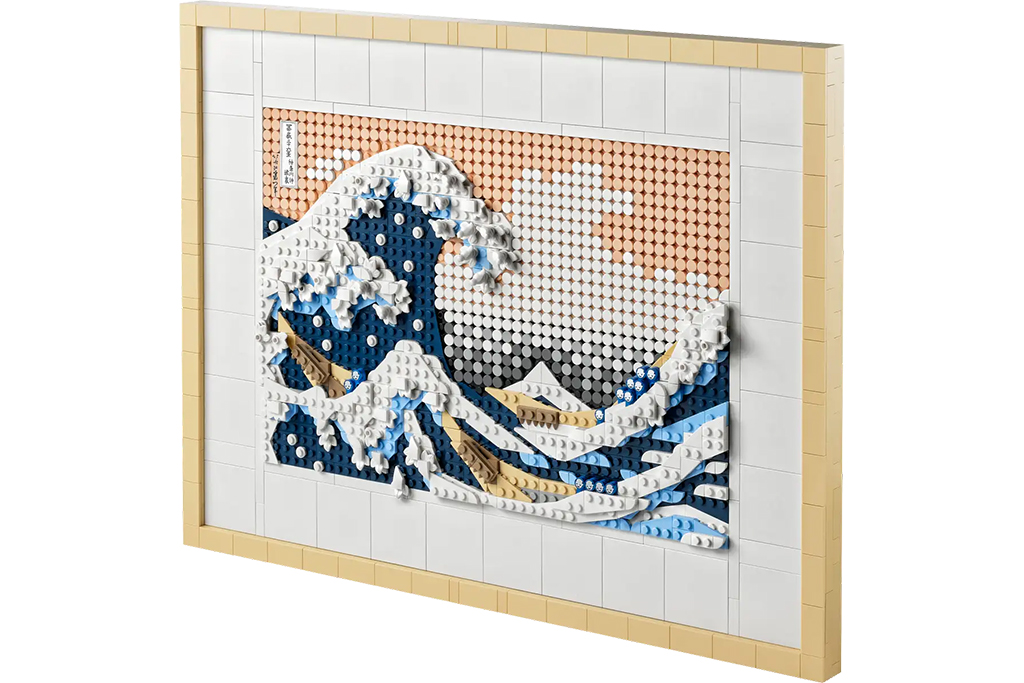 Teach your kids about iconic Japanese art and have hours of fun (seriously, it's over 1,600 pieces) with this Lego of Katsushika Hokusai's Under the Wave off Kanagawa.
To shop: lego.com; $100
Artie Max the Coding Robot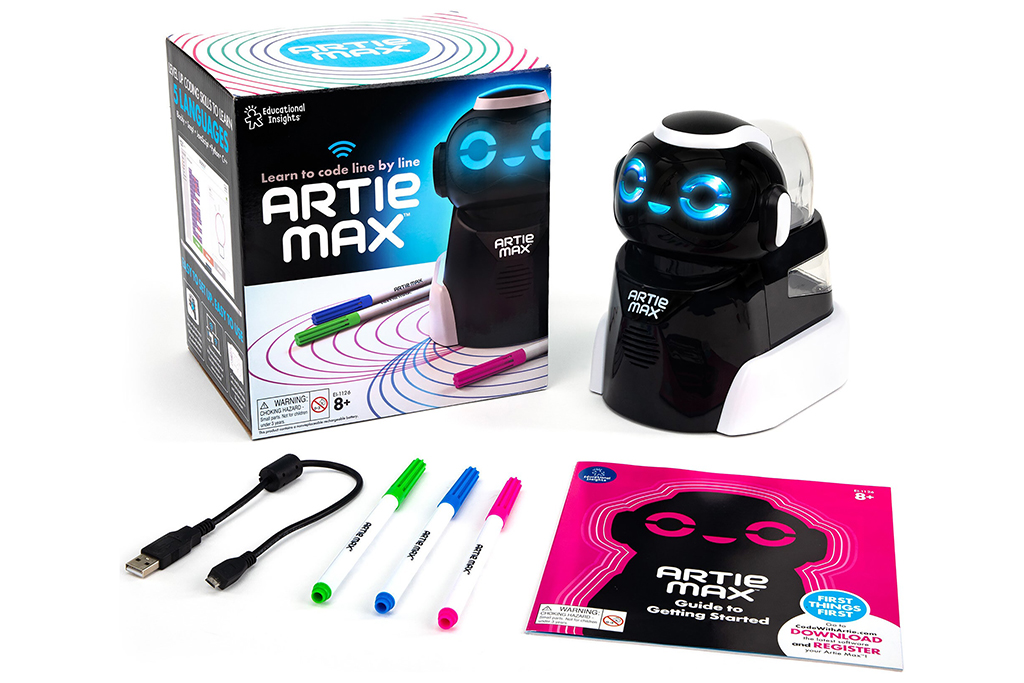 Encourage kids to pick up coding with this fun robot that transforms code into colorful paintings.
To shop: maisonette.com; $146
Papier Stamps Travel Journal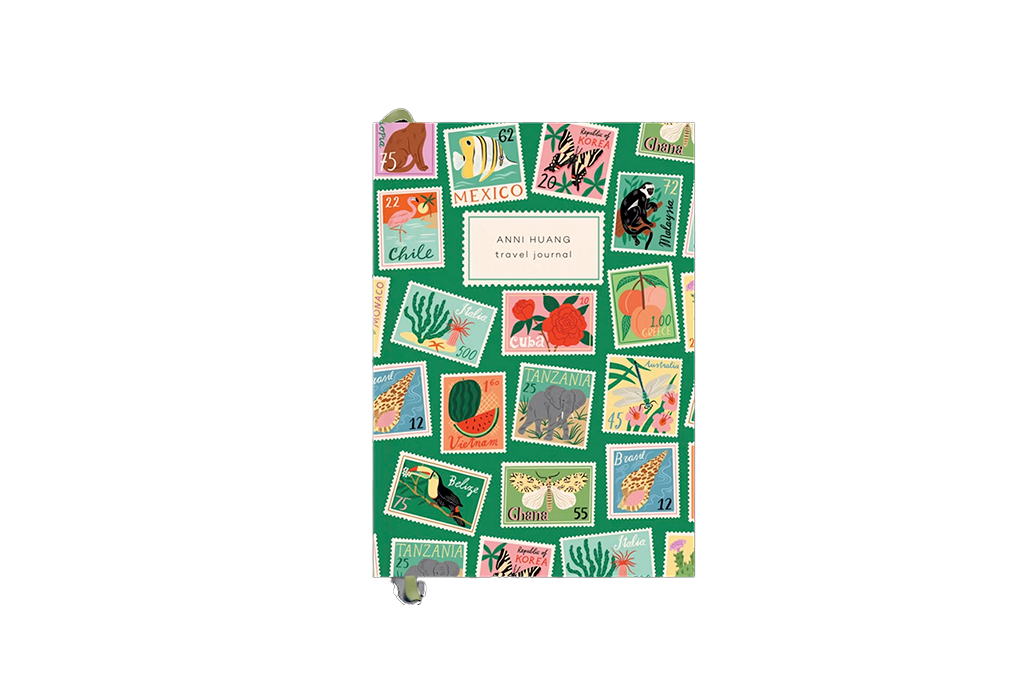 Teenagers will love jotting down their travel experiences in this beautiful journal. It has space for itineraries, packing lists, and trip highlights.
To shop: papier.com; $38
Watercolor Pens Set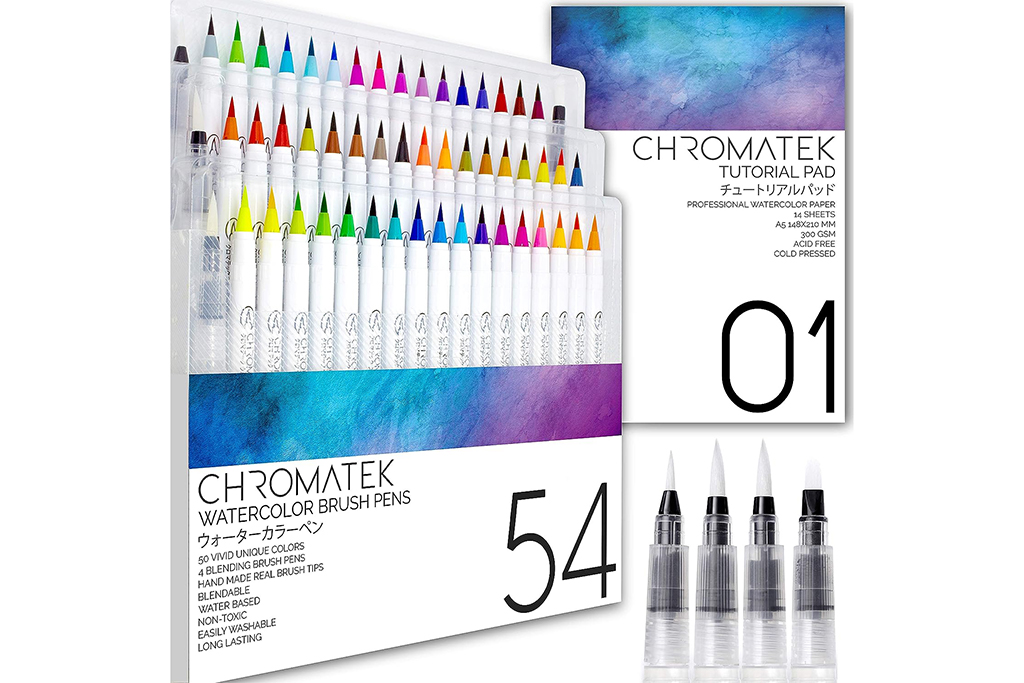 Encourage your kids' creativity with this professional watercolor pen set with 54 pens, a notebook, and access to online tutorials and beautiful sample artwork.
To shop: amazon.com; $40
Tokani Wireless Over-Ear Headphones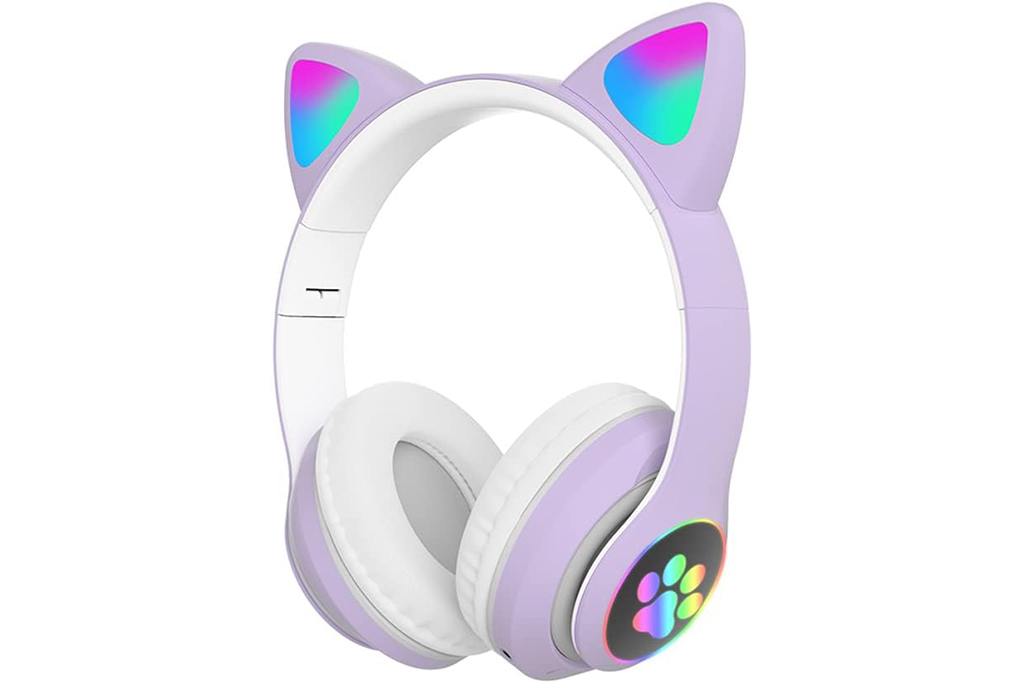 Your next family trip will be a lot more pleasant if everyone has a pair of wireless headphones.
To shop: amazon.com; $20
Birdie Afternoon Tea Stand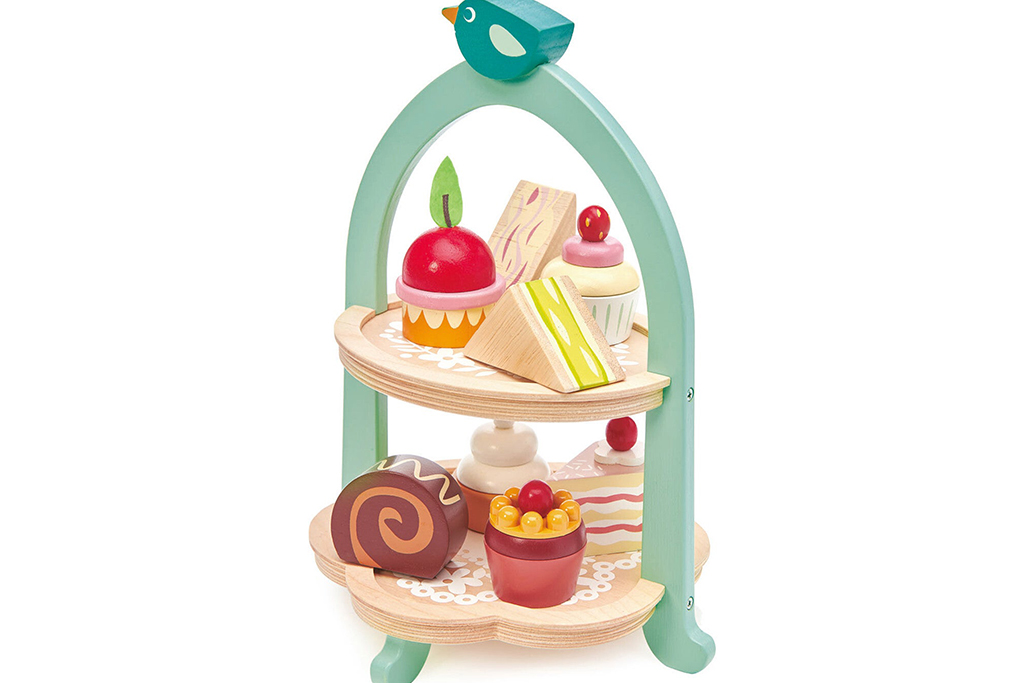 Afternoon tea, anyone?! Toddlers will love playing with this cute tea stand — it complements dollhouses and keeps them entertained for hours.
To shop: maisonette.com; $50
Fujifilm Instax Mini 11 Instant Camera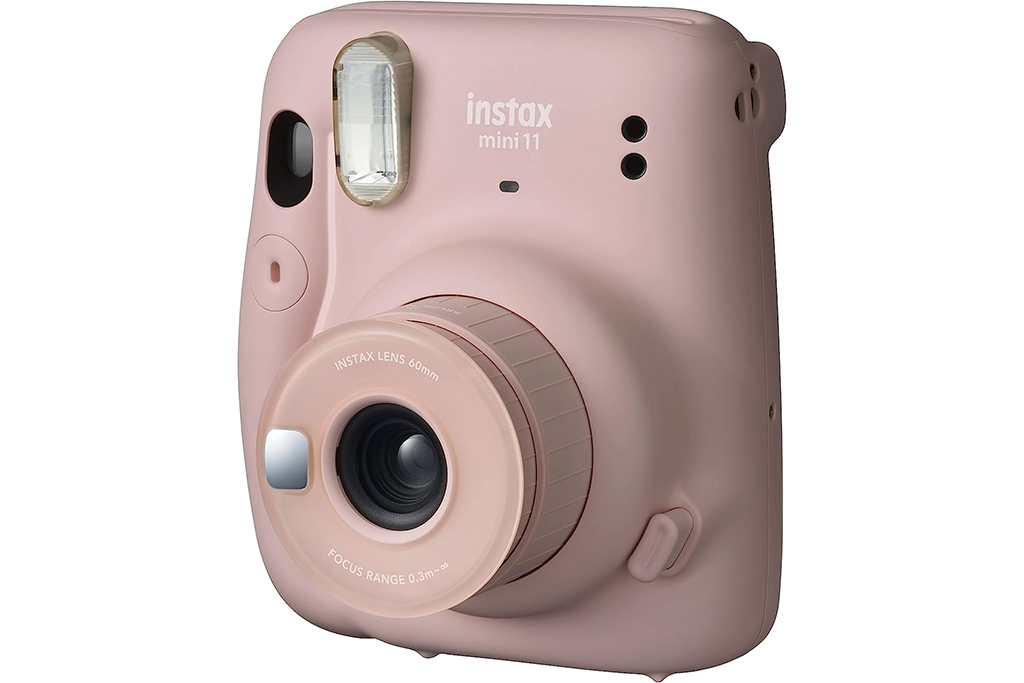 When you're a teenager, it's all about making memories and documenting them in the coolest way possible. Enter this classic Fujifilm instant camera.
To shop: amazon.com; $75
Eric Carle 4 Story Collection with Projector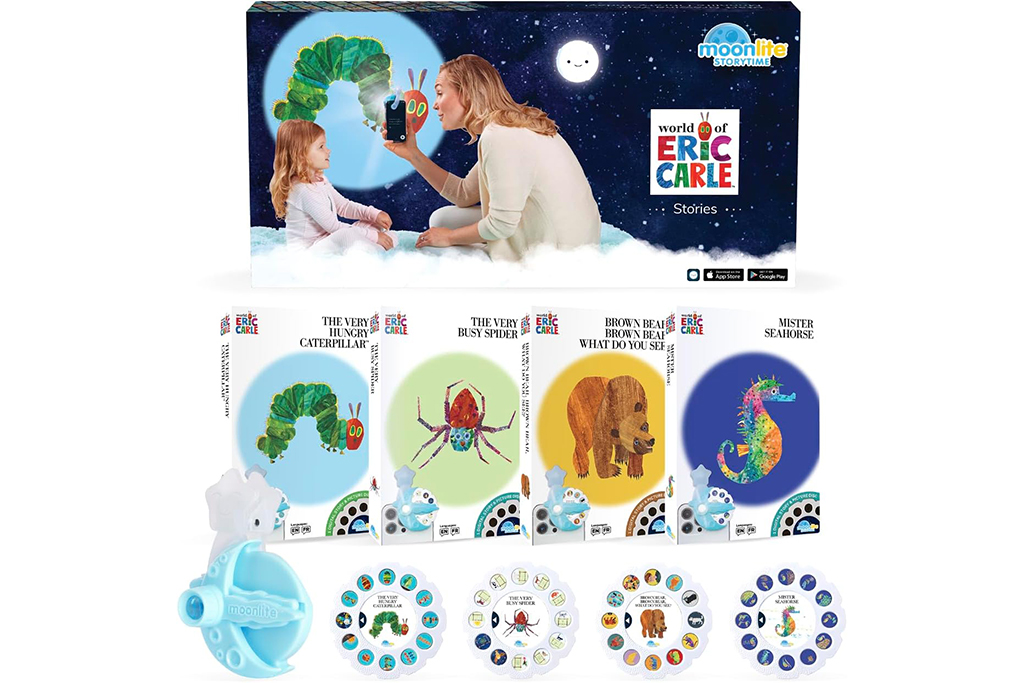 Storytime will be a lot more whimsical with this Moonlite projector and the classic stories by Eric Carle.
To shop: mymoonlite.com; $48
Gifts for the Frequent Flyer
Status Between 3ANC Bone True Active Noise Cancelling Wireless Earbuds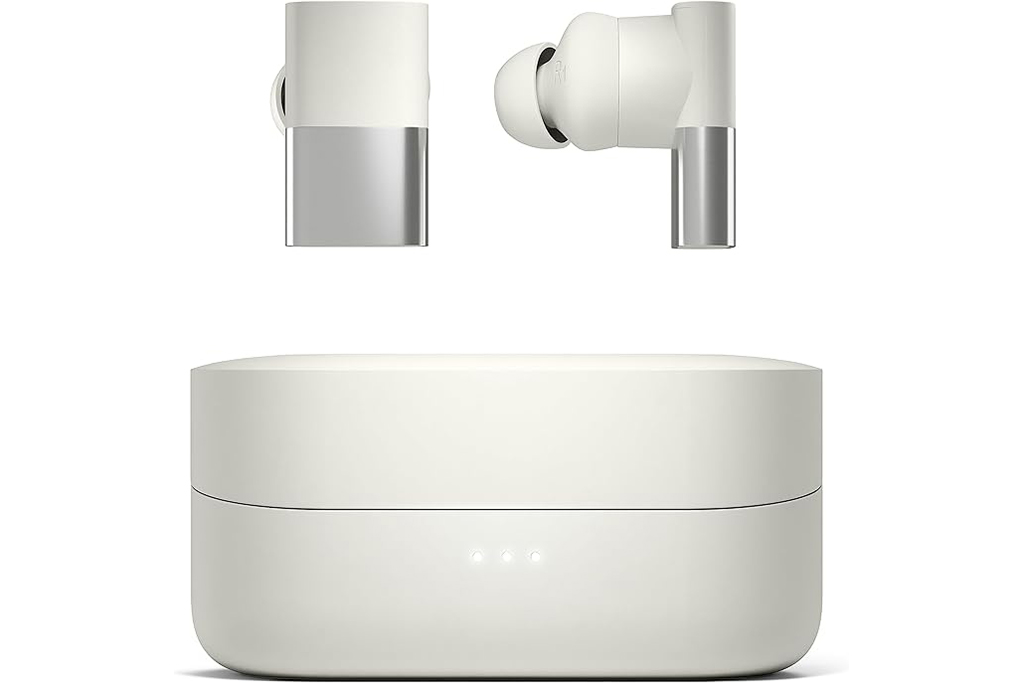 A pair of noise-canceling earbuds is a must for every frequent traveler. These are so comfortable you forget you have them on, and the audio quality is absolutely sensational (not to mention the sleek design).
To shop: amazon.com; $200
Lily Silk Viola Oversized Silk Pajama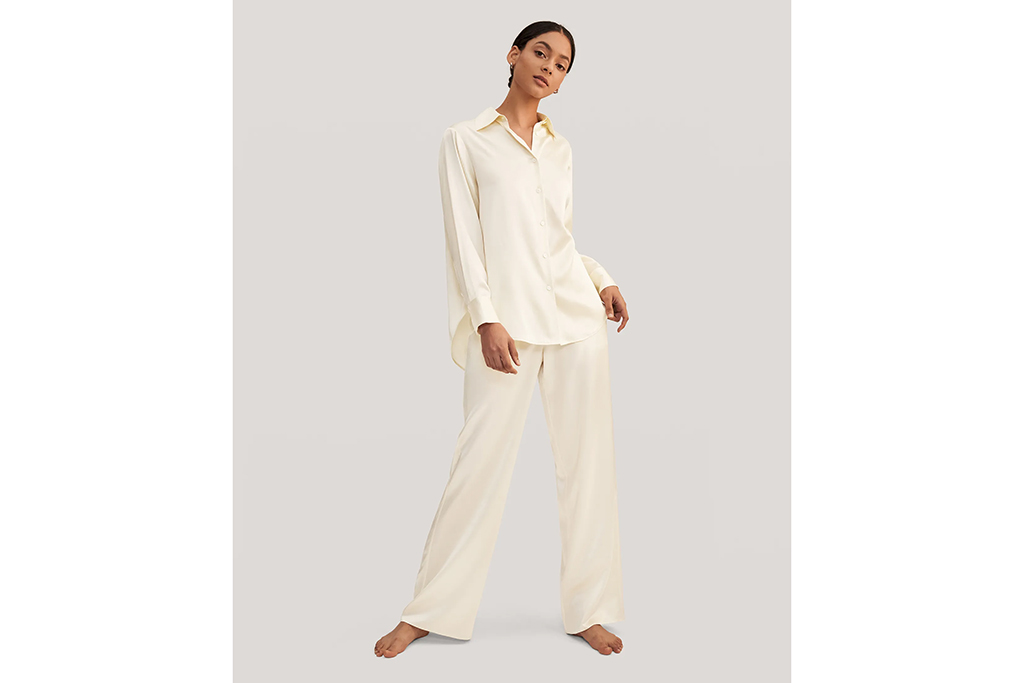 Cut for an oversized fit, this divine set will instantly relax you when you're away from home. We also love that the shirt could be worn with trousers or jeans.
To shop: lilysilk.com; $259
Antler Overnight Bag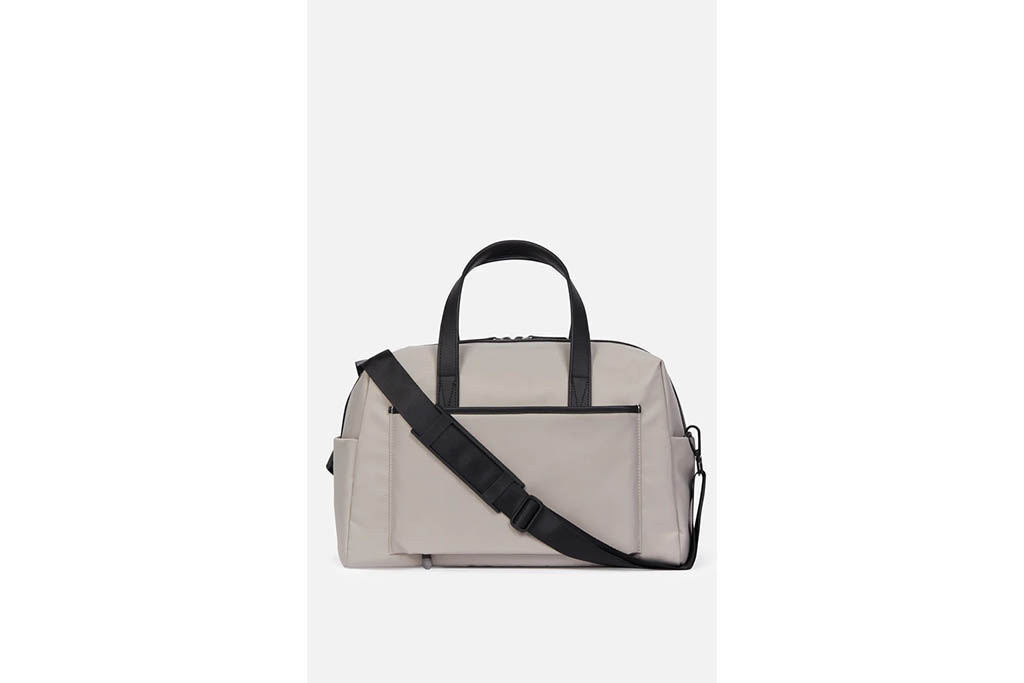 The British travel company made its US debut earlier this year, and we love its sleek and practical overnight bags. They are water resistant, fit a laptop, and several days of clothing and shoes — the perfect gift for a business traveler.
To shop: antler.com; $195
Blue Lagoon Iceland Gift Set
A travel-friendly beauty set that fights puffiness, fine lines, and signs of jet lag with ingredients directly sourced from Iceland's famous Blue Lagoon. Yes, please.
To shop: bluelagoon.com; $215
Roam Carry-On Front Pocket Expandable
Carry-ons with a front laptop pocket are a complete game changer since they eliminate the need for a separate laptop bag. We love that Roam lets you customize the design of any piece of luggage, which makes the gift even more personable.
To shop: roam.com; $675
Louis Vuitton Outdoor Bumbag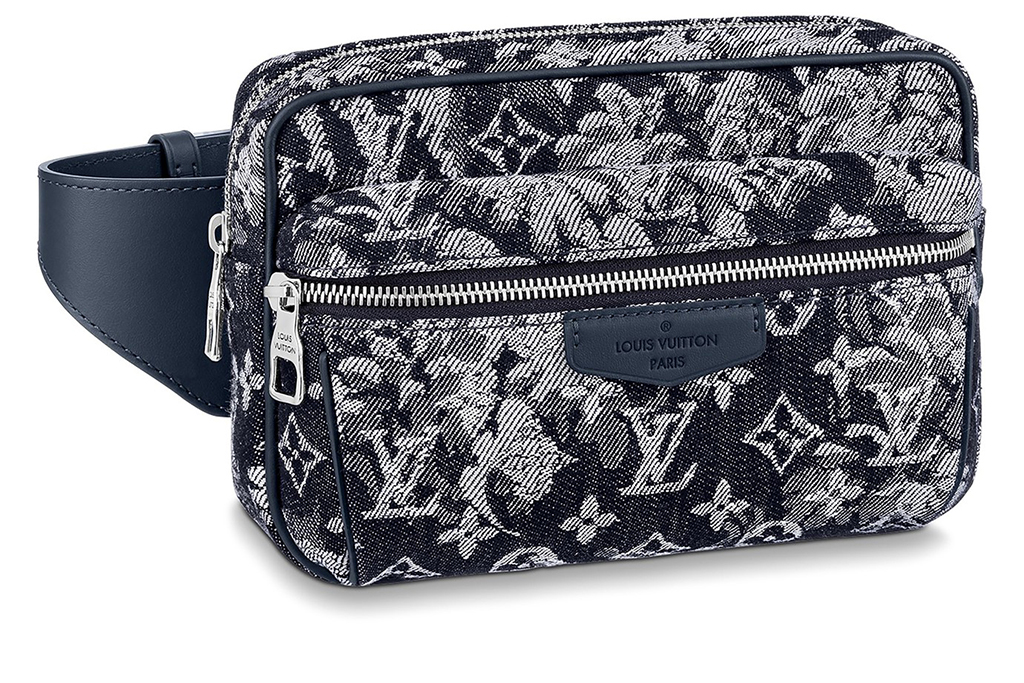 Here is a chic way to store your daily essentials while wandering the streets of a new destination!
To shop: 24s.com; $1,696
Korchmar Slim Leather Briefcase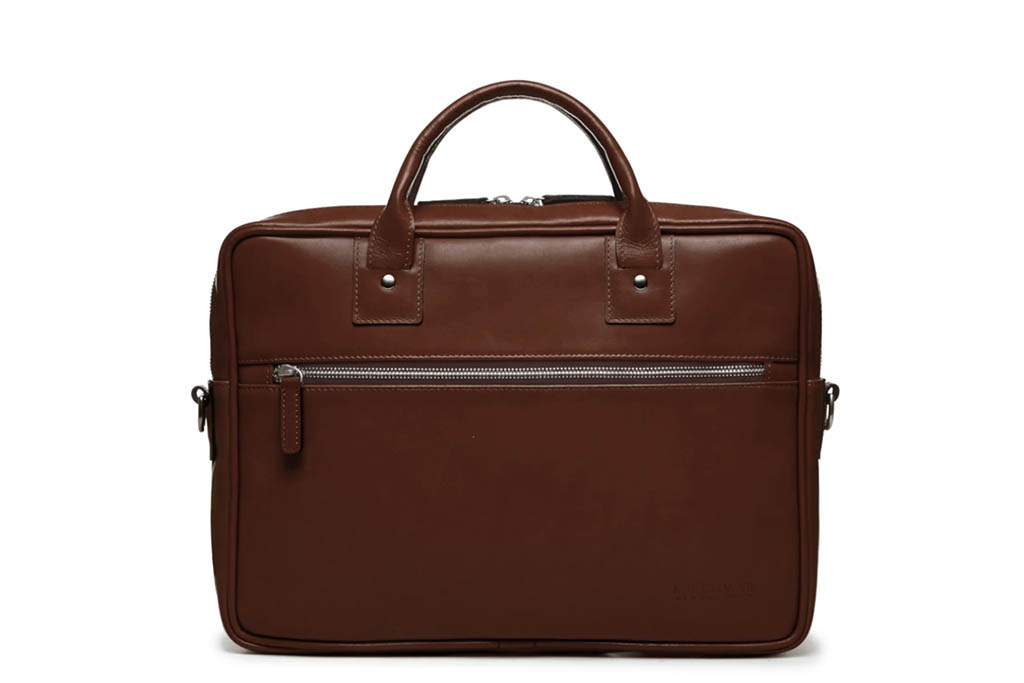 A sleek briefcase is a must-have for business travelers, and this one is made in the US with premium saddle leather that will develop a beautiful patina over time.
To shop: korchmar.com; $405
Veken 8 Set Packing Cubes for Suitcases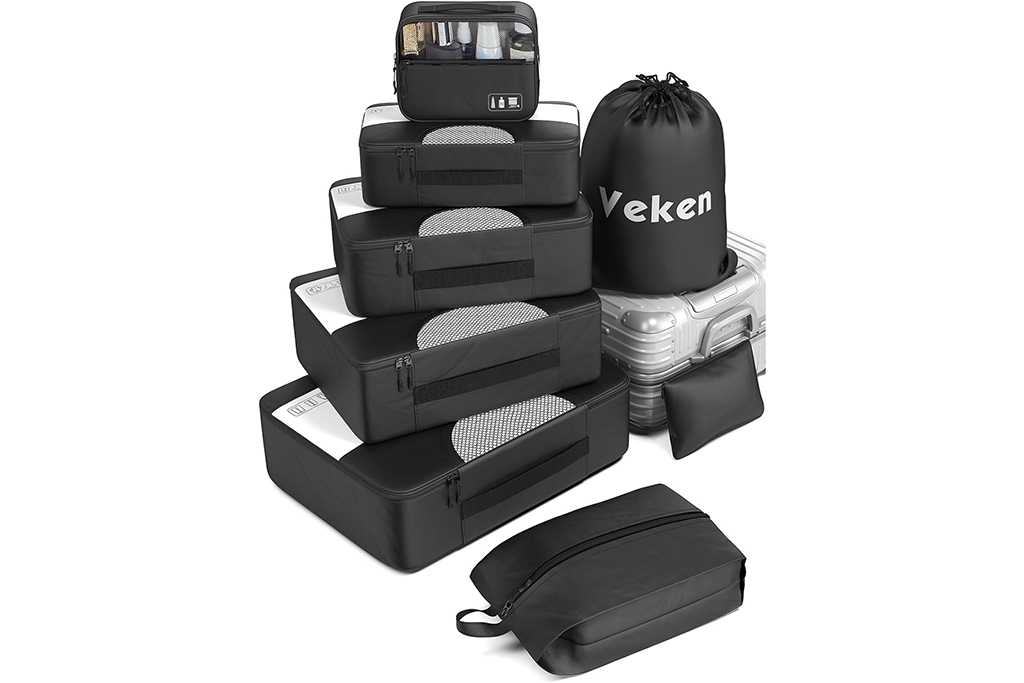 Those who prefer practical gifts will love these best-selling packing cubes. The set comes with a laundry bag, shoe bag, cosmetics case, and four cubes in different sizes.
To shop: amazon.com; $17
Loewe Blurred Scarf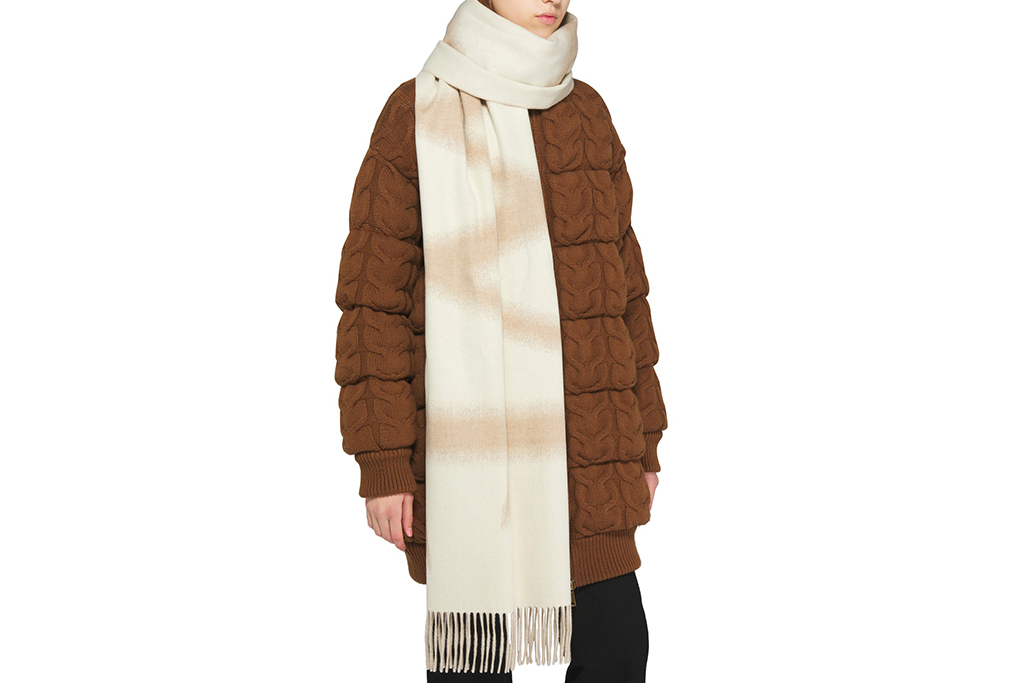 Airplanes can get cold, but this chic Loewe scarf will keep your loved ones warm, cozy, and stylish.
To shop: 24s.com; $950
Rimowa Classic Cabin Luggage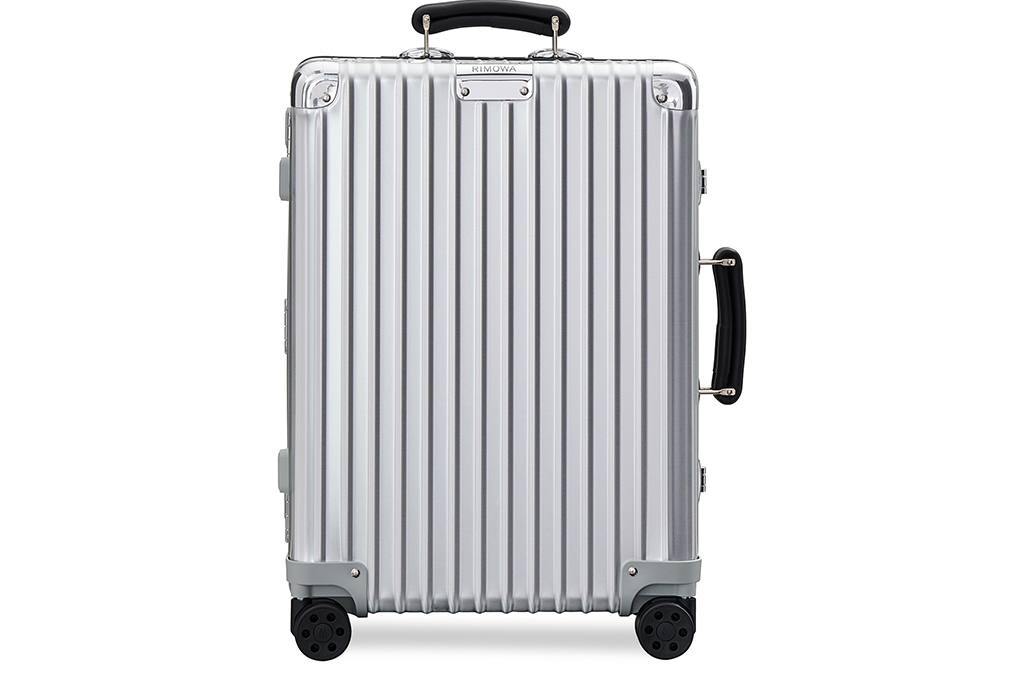 Upgrade your carry-on game with this Rimowa classic with plenty of storage, a security lock, and comfortable handles.
To shop: 24s.com; $1,450
Dolce & Gabbana Medium Sicily Handbag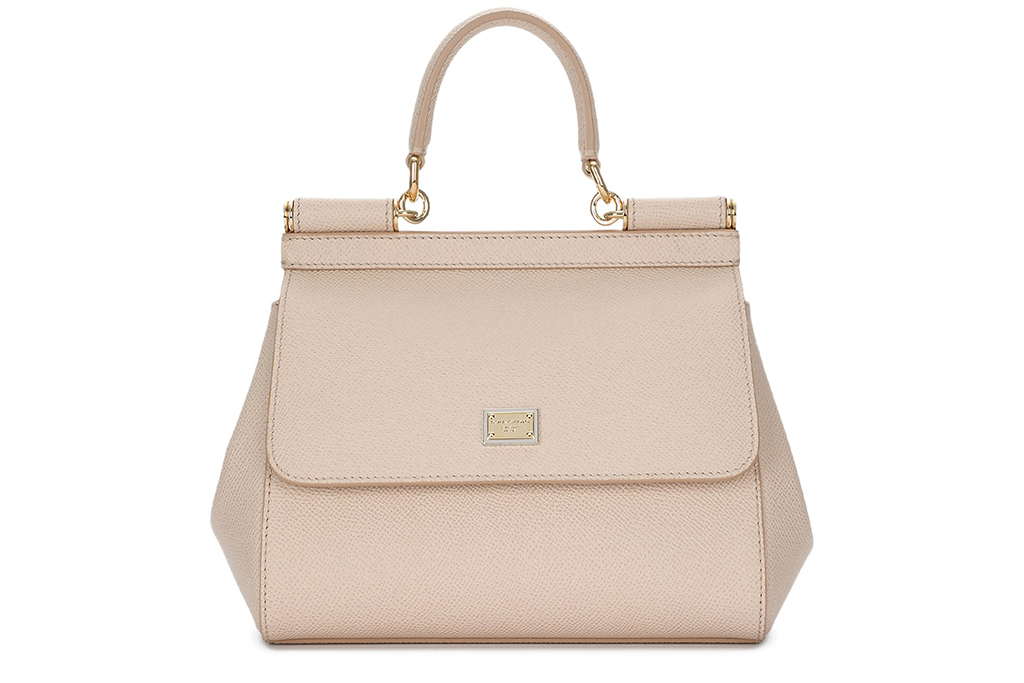 A stylish D&G handbag goes with everything — you can take this one from lunch to the office to a party, that's how versatile and elegant it is.
To shop: 24s.com; $1,745
Louis Vuitton Grand Tour Fp D.Ebene Pen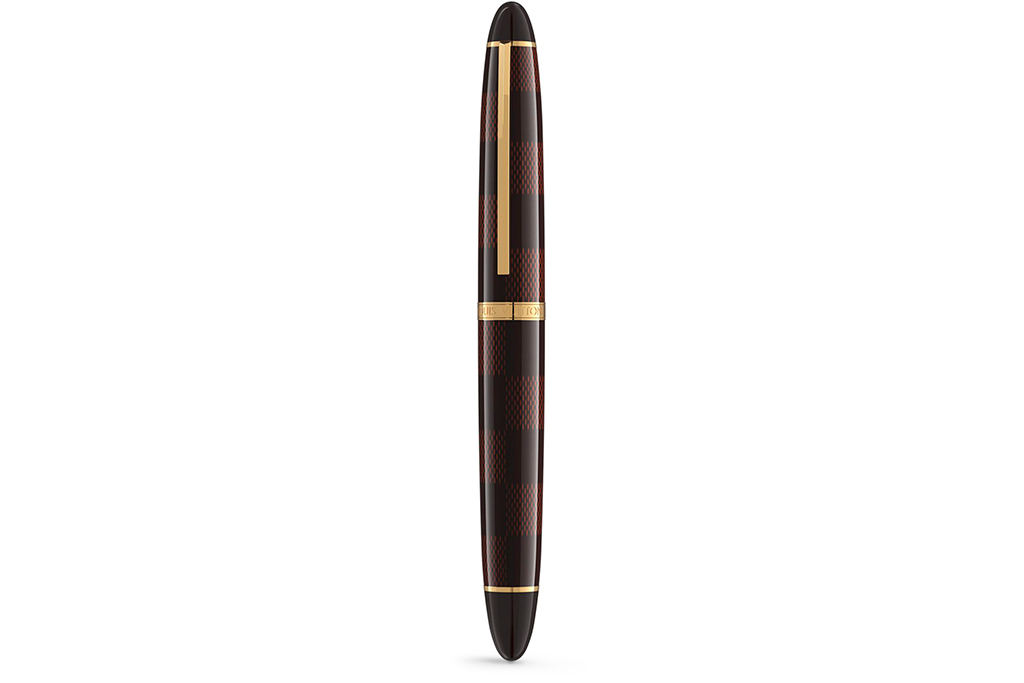 Whether it's to fill out immigration forms before landing or sign important contracts, this exquisite Louis Vuitton pen makes a statement.
To shop: 24s.com; $857
Celine Triomphe Fair Isle Crew Neck Sweater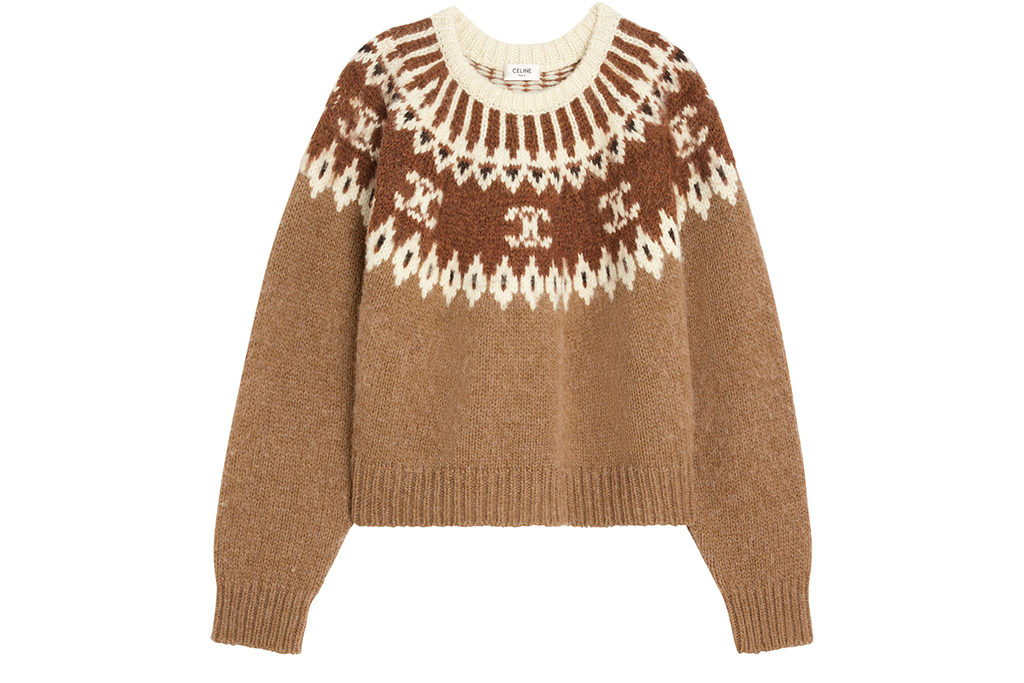 Heading to Aspen or staying cozy in New York City, this sweater is a winter-weather staple.
To shop: 24s.com; $1,300
FYY Electronic Organizer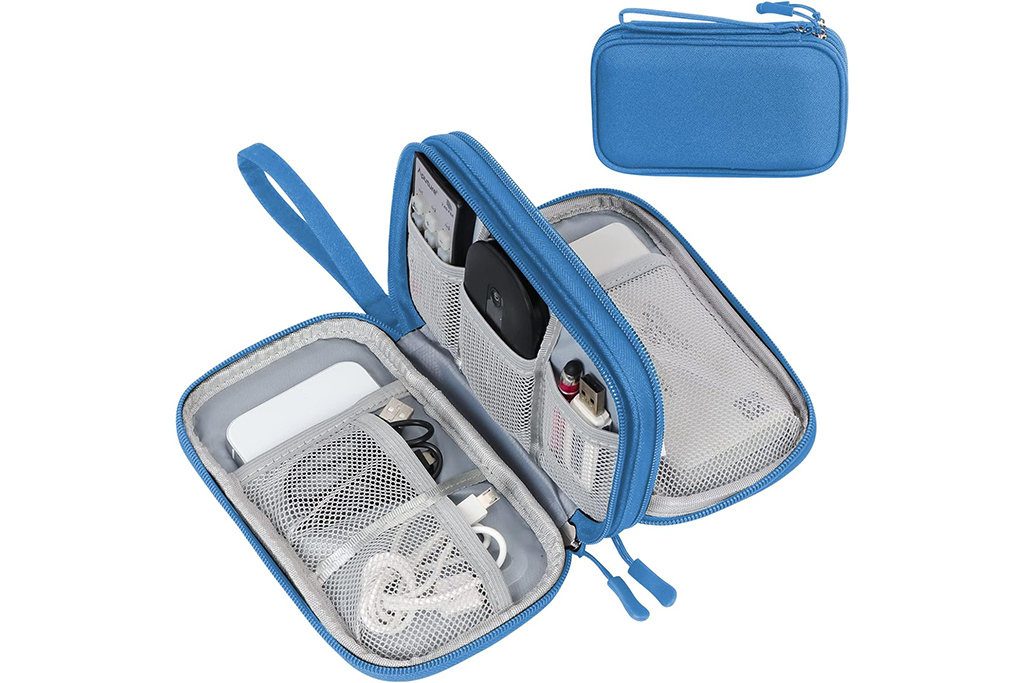 We've all been there — you open your bag to find a ball of tangled cords. This case will keep every cable, charger, and device neatly organized and easily accessible.
To shop: amazon.com; $10
Kindle Paperwhite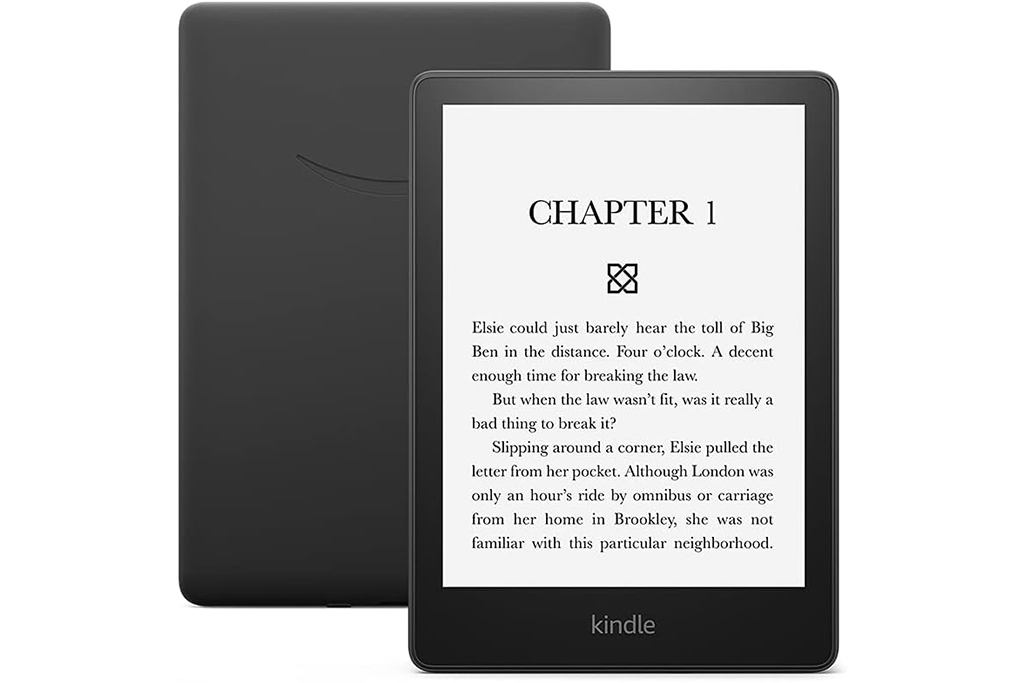 A good book is always the best companion on a long-haul flight.
To shop: amazon.com; $139
Ayo Anti-Jetlag Wearable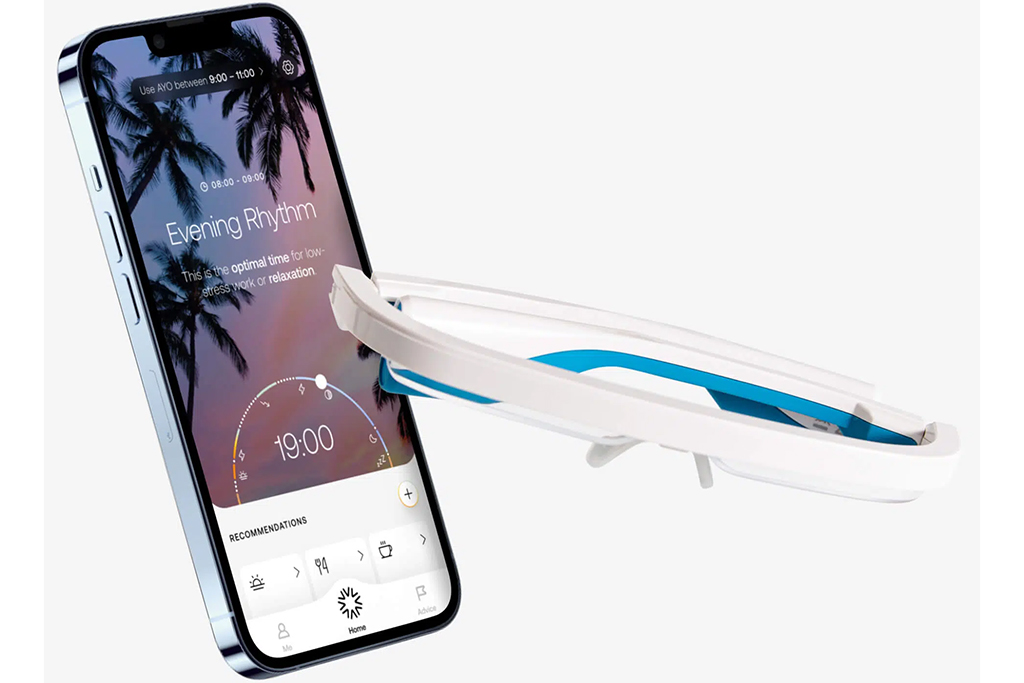 Bid adieu to jetlag thanks to Ayo. This science-backed wearable (used by professional athletes) helps improve your natural circadian rhythm, so you get quality Zs no matter how many time zones you cross.
To shop: goayo.com; from $229
Stocking Stuffers
Ogee Sculpted Complexion Stick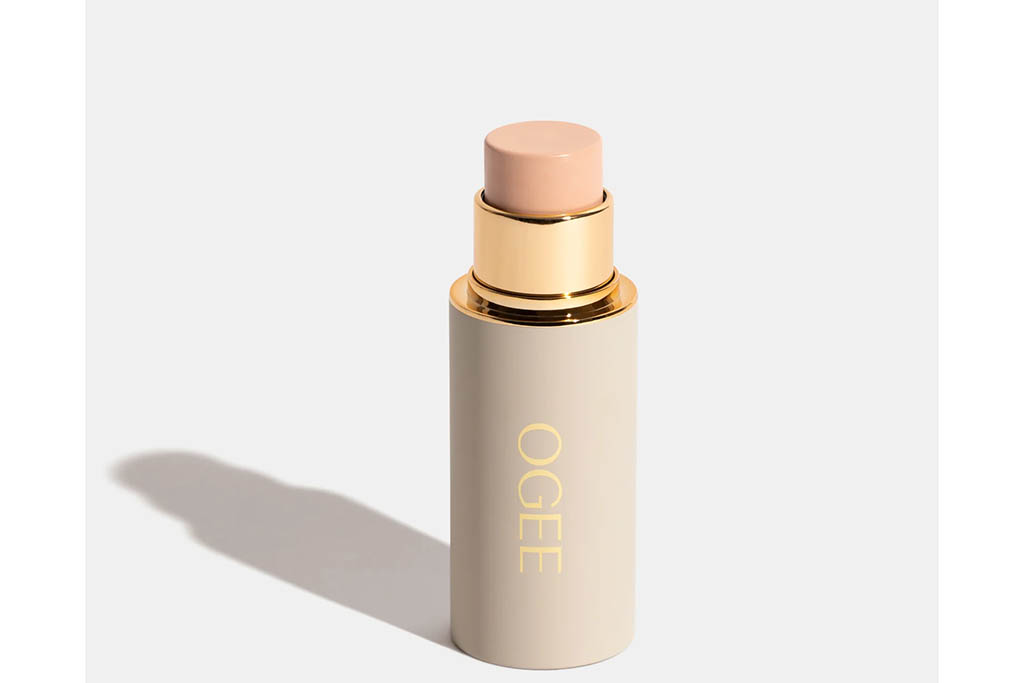 Erase any signs of a long-haul sleepless flight with Ogee's best-selling organic moisturizing stick that now comes in even more shades than before. It gives your skin a natural, glowing complexion and a boost of hydration thanks to Pracaxi seed oil.
To shop: ogee.com; $64
Lindt Chocolate Truffles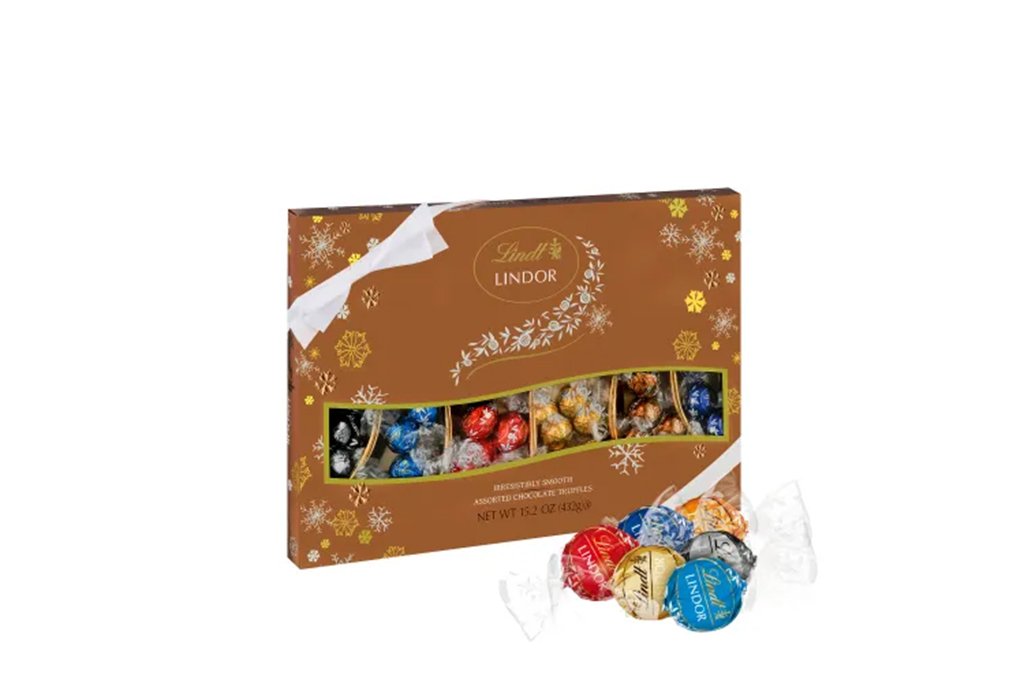 Everybody enjoys finding something sweet in their stocking on Christmas morning, especially from Lindt. The company lets you pick and mix up to 200 truffles, enough for everyone on your list.
To shop: lindt.com; $65
Apple AirTag 4 Pack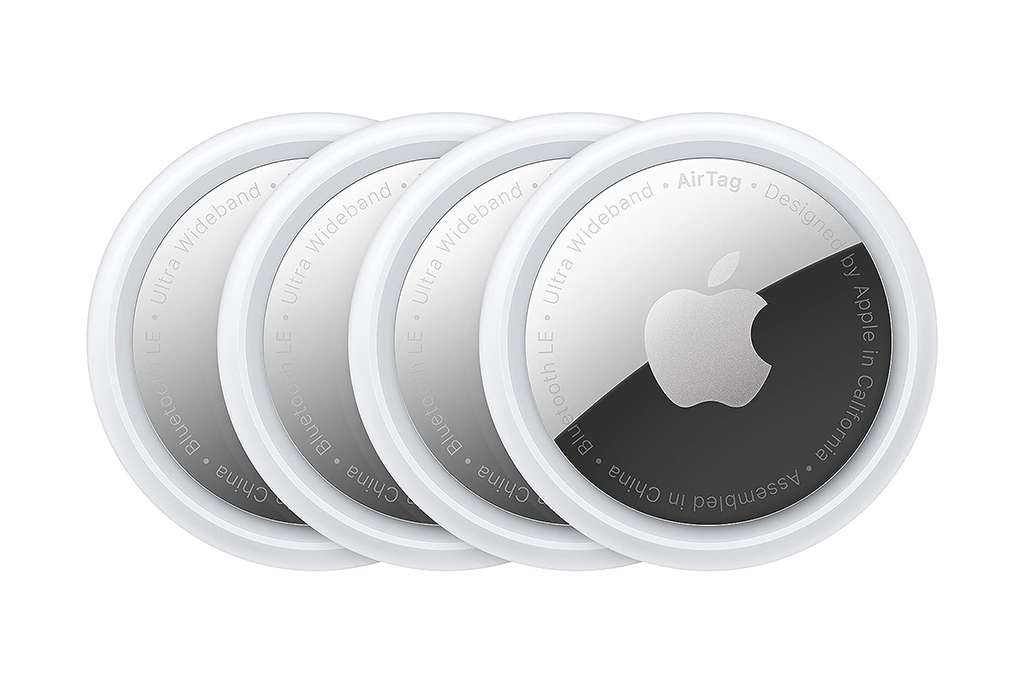 There is simply no such thing as owning too many Airtags. From tracking luggage to your car key, they are a multifunctional powerhouse.
To shop: amazon.com; $89/pack of 4
Multi Charging Cable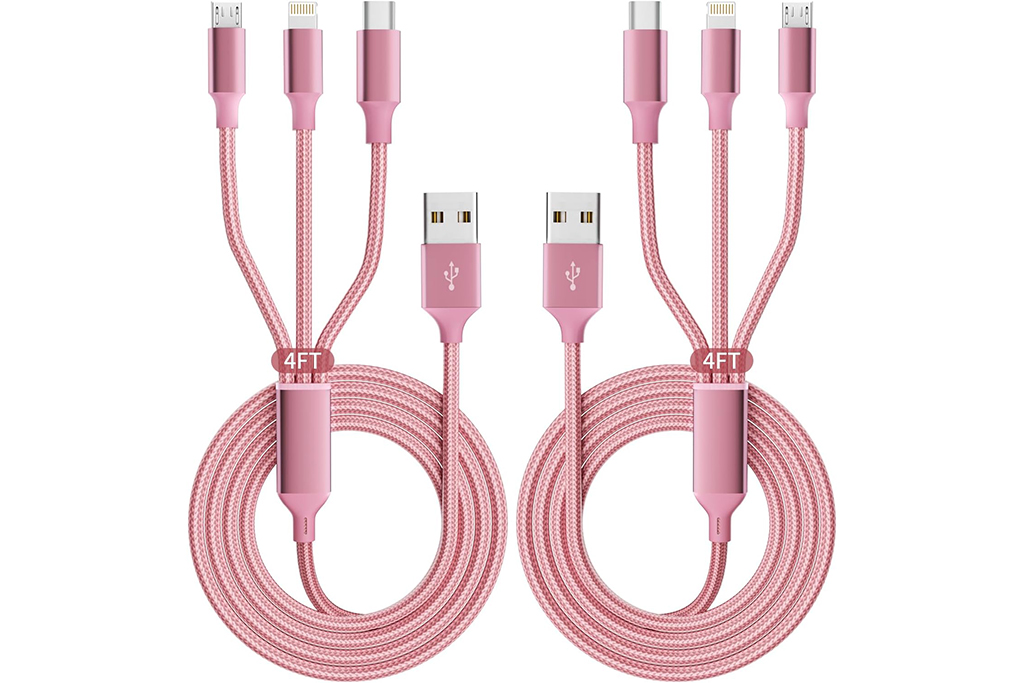 This may not be the sexiest stocking stuffer, but it is one that any traveler needs. Instead of packing multiple cords for each device that needs to be charged, this universal 3-in-a cable has them all.
To shop: amazon.com; $8/set of 2
Avene Thermal Spring Water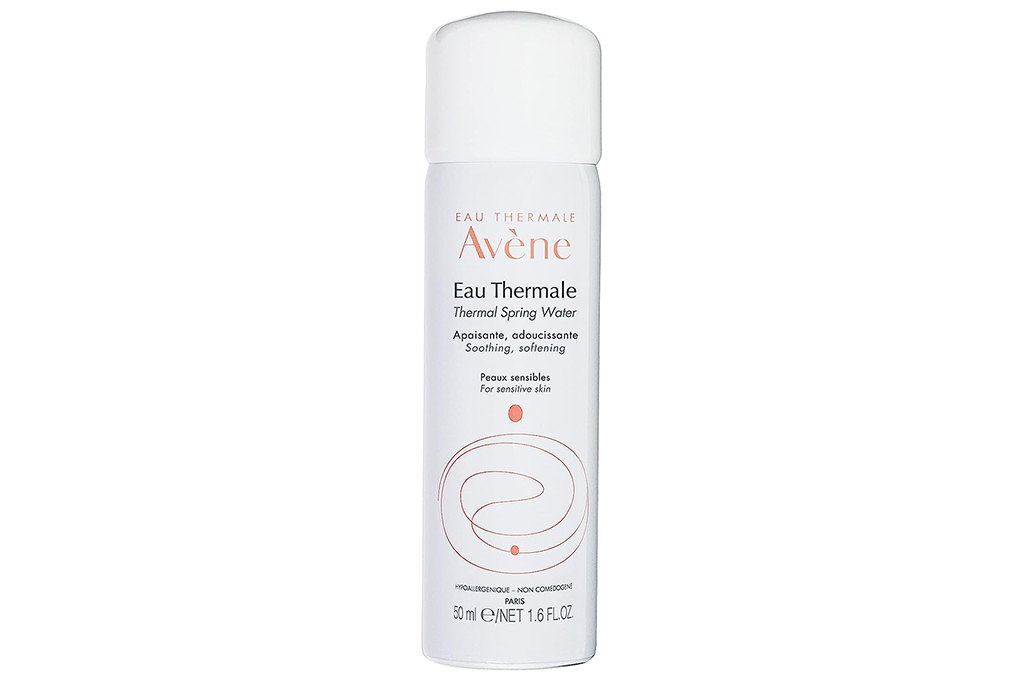 Stock up on Avene's traveler-favorite spring water, perfect for a midday pick-me-up or an extra boost of hydration after a long-haul flight.
To shop: amazon.com; $9
JACANA Body and Massage Oil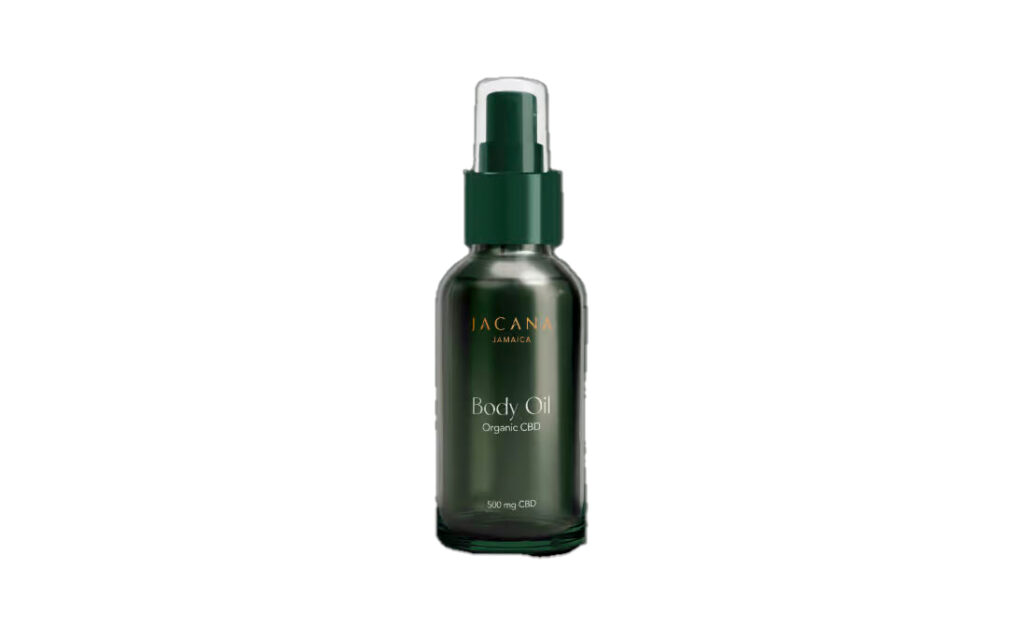 Luxe Jamaican beauty brand JACANA just made its US debut, and the products blend a range of botanicals and hemp-derived products all grown on an organic farm in the mountains of Jamaica. Rich in essential oils, this massage oil is the perfect way to relax your body after a long day or an intense workout.
To shop: jacanawellness.com; $60
Zadig & Voltaire ZV Card Card Holder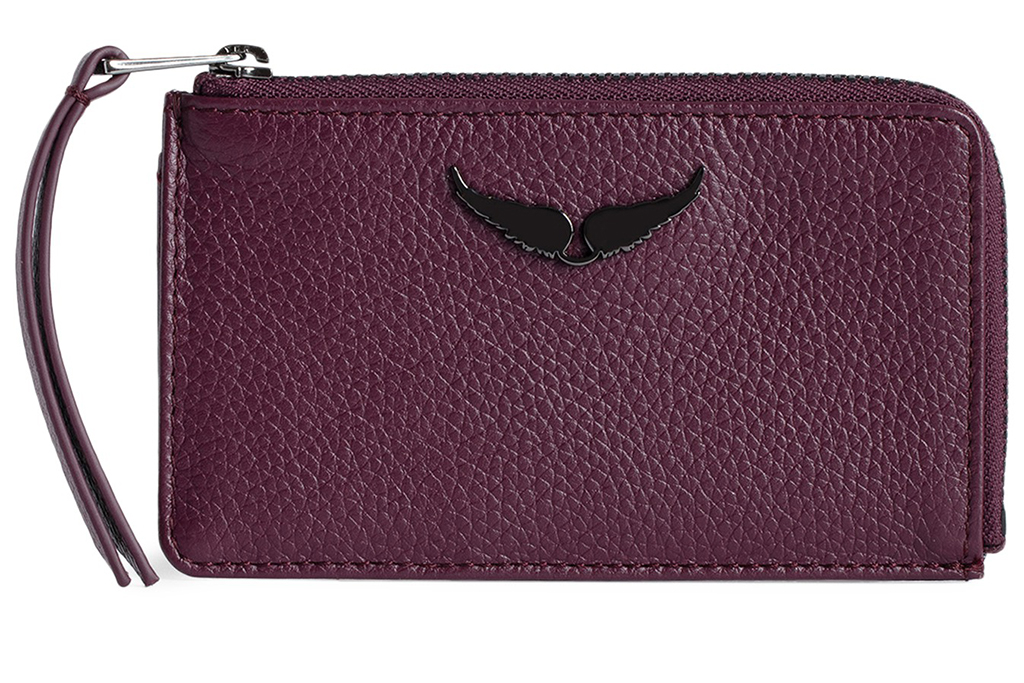 Every traveler needs a cardholder/coin wallet for credit and ID cards and small tickets.
To shop: 24s.com; $98
Ogee Tinted Lip Sets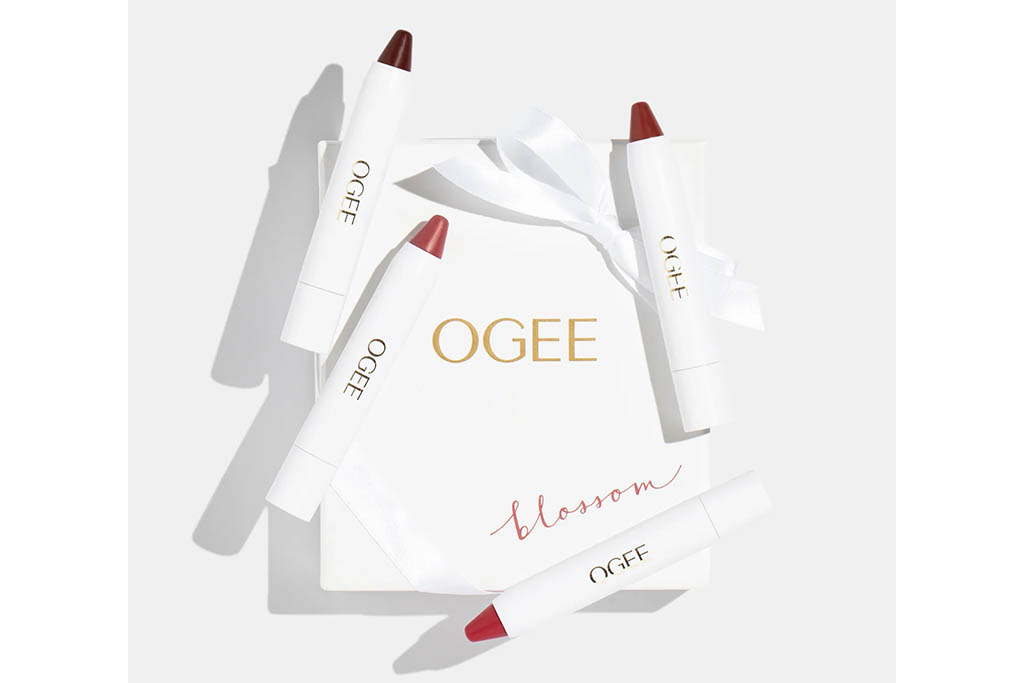 This beautiful set of four classic shades conditions and soothes, and is perfect for any occasion.
To shop: ogee.com; $108
Eminence Organic Skin Care Rosehip Lemongrass Lip Balm SPF 15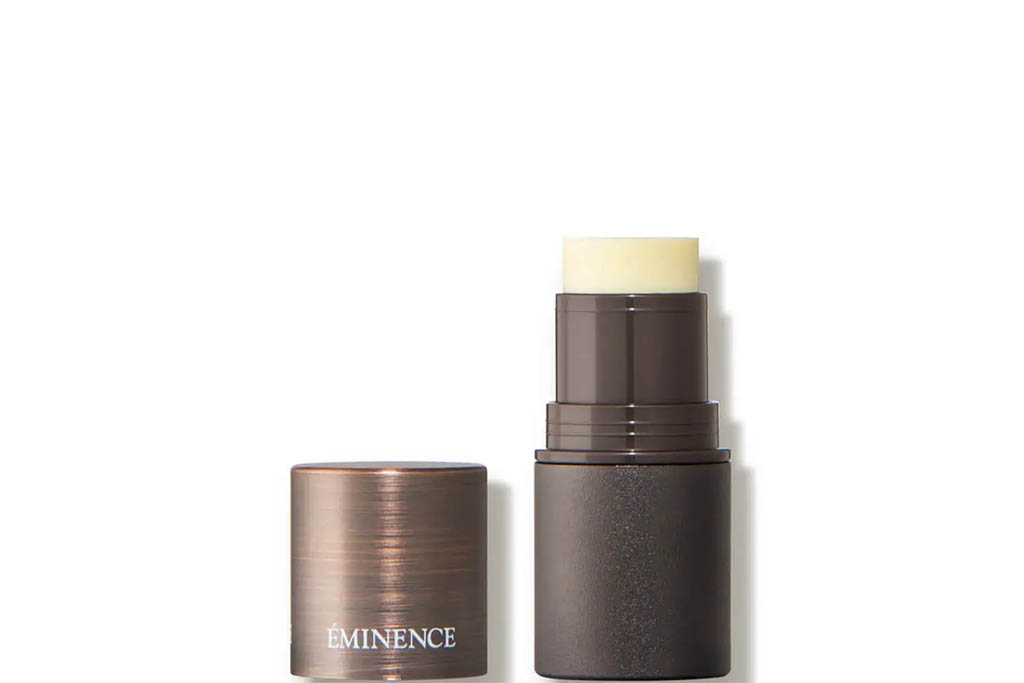 A hydrating rosehip and lemongrass blend protects lips from environmental damage and the sun's rays.
To shop: dermstore.com; $28
Evolvetogether Mini Hand Cream Set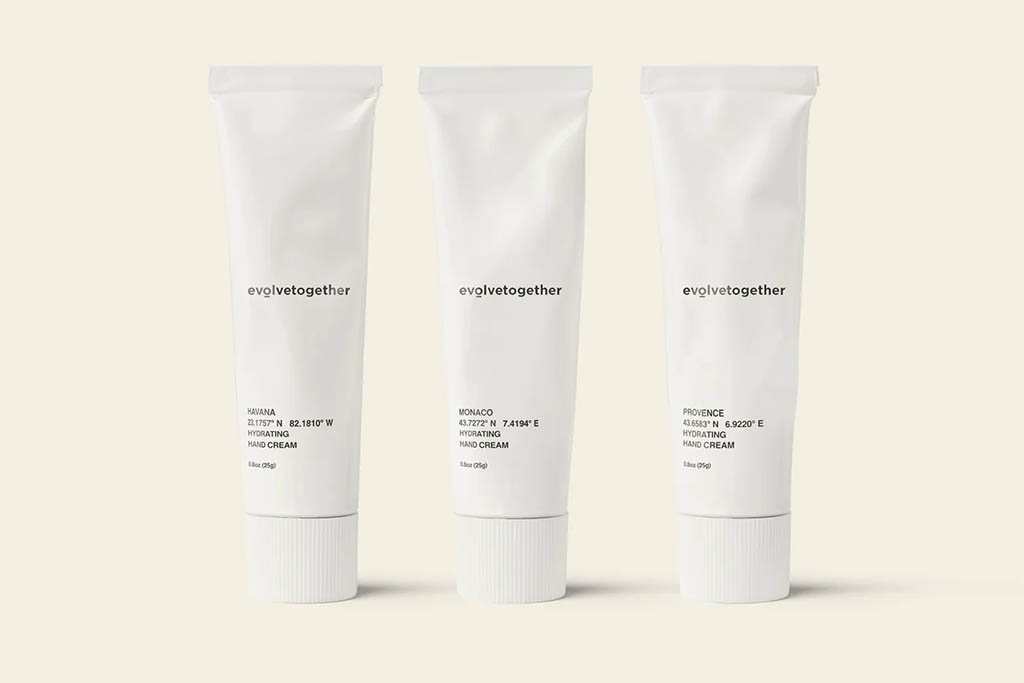 Evolvetogether's hand cream come in three divine scents, inspired by Monaco, Havana, and Provence. The cream is instantly absorbed to soften dry skin, and yes, it has TSA-friendly packaging.
To shop: evolvetogether.com; $43/set of 3
Wander Beauty Baggage Claim Rose Gold Eye Masks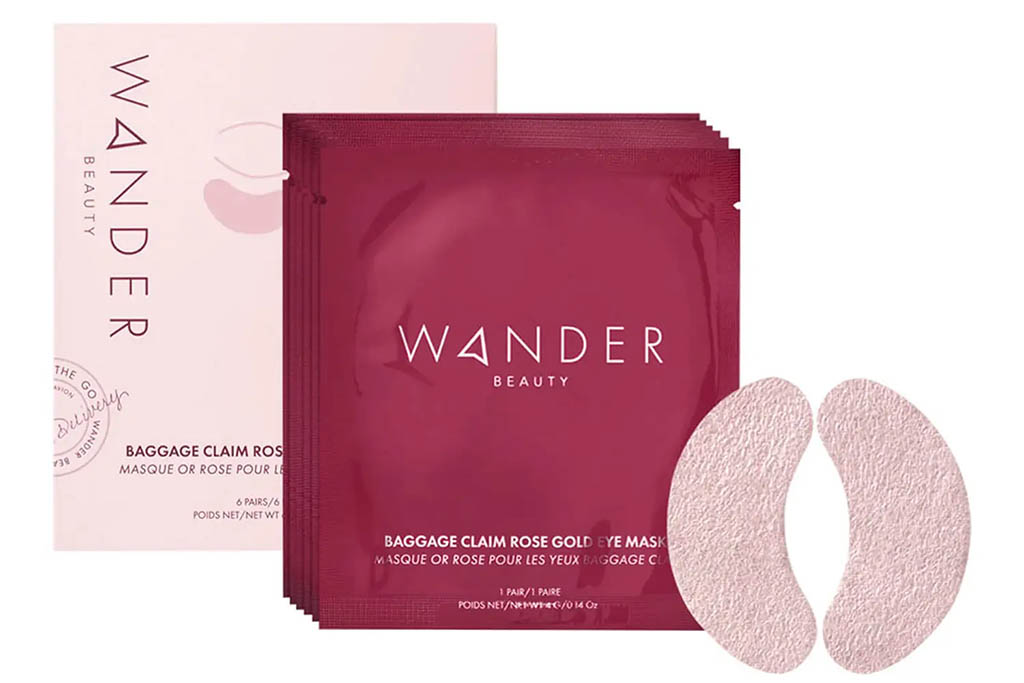 These patches instantly depuff, improve the texture of the under-eye area, and are infused with soothing aloe leaf and calendula.
To shop: dermstore.com; $26/pack of 6
Ouai Mini Hair Oil
This multi-tasking hair oil fights frizz and gives you a commercial-worthy mane.
To shop: sephora.com; $16
Kanoodle 3D Brain Teaser Puzzle Game
This game includes 200 puzzle challenges for players of all ages (yes, adults will enjoy it, too). It's perfect for road trips and long flights.
To shop: amazon.com; $10
Portable Travel Makeup Brush Set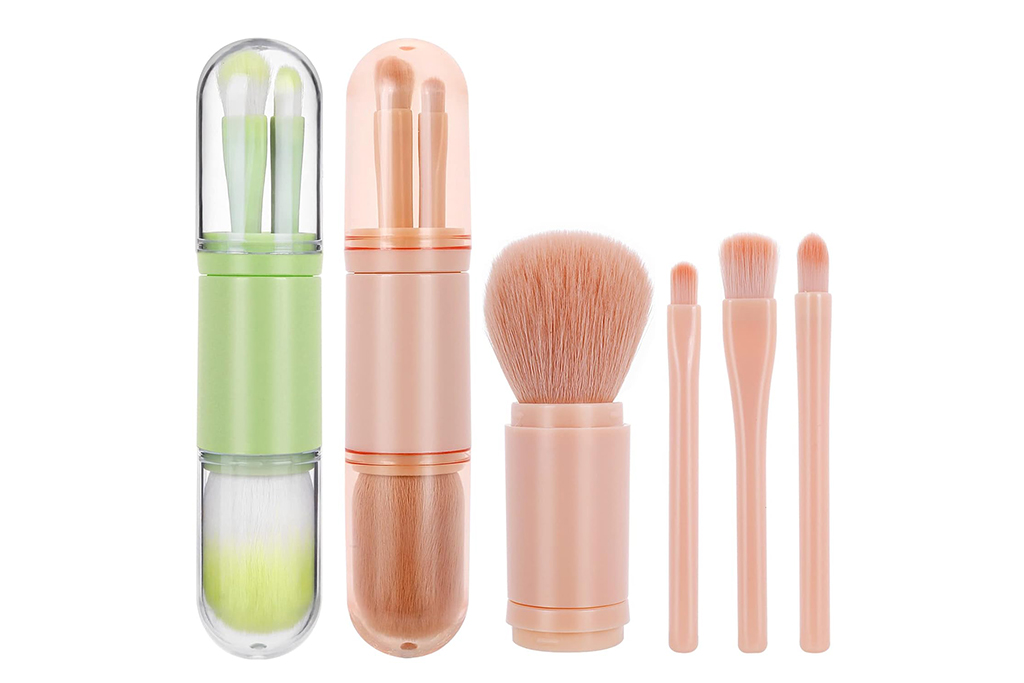 This is a cleverly designed makeup brush set with everything you need for touch-ups on the road.
To shop: amazon.com; $8
Voluspa Mini Tin Best Sellers Candle Set
A scent journey awaits with these travel-sized candles infused with French lavender and Tahitian vanilla.
To shop: sephora.com; $30
RMS Beauty SuperNatural Radiance SPF 30 Sunscreen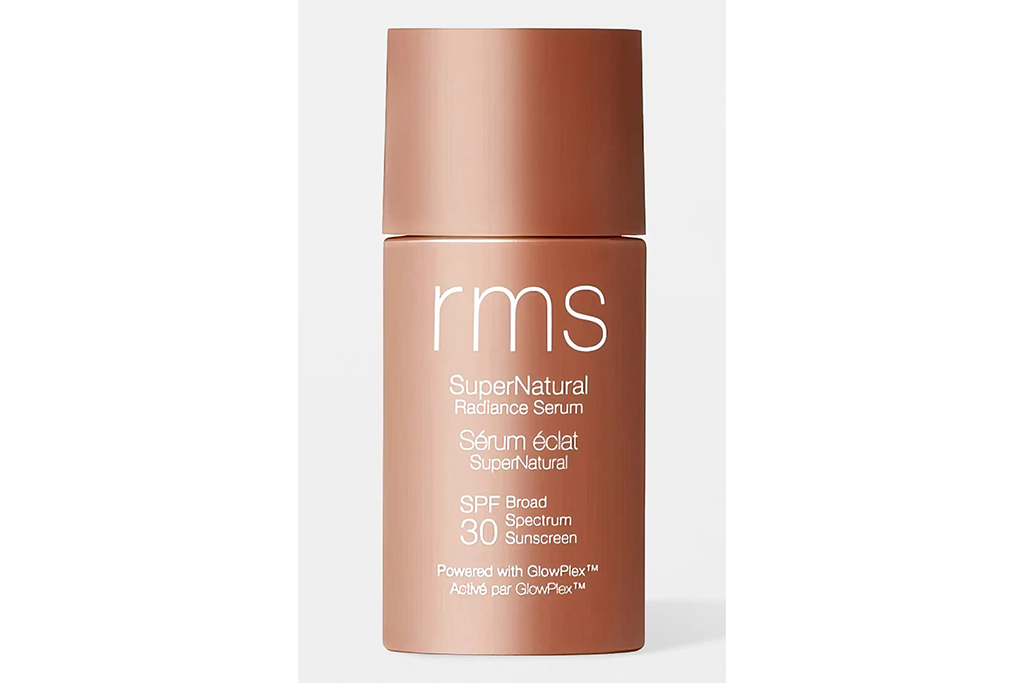 Don't forget to pack this tinted sunscreen. Its clean formula covers imperfections and gives you a boost of radiance.
To shop: shopbop.com; $48
Chanel Les 4 Ombres Byzance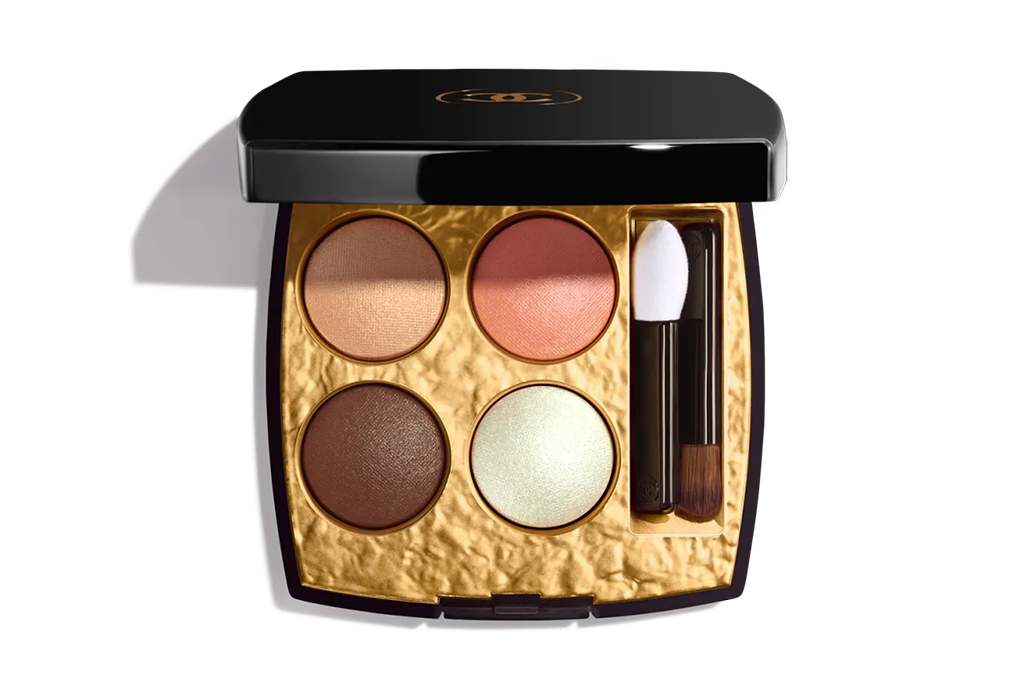 Chanel's Byzance eyeshadow palettes are the stuff of sparkly dreams.
To shop: chanel.com; $70
Experience Gifts
The Ultimate Alpine Adventure at Bürgenstock Resort, Switzerland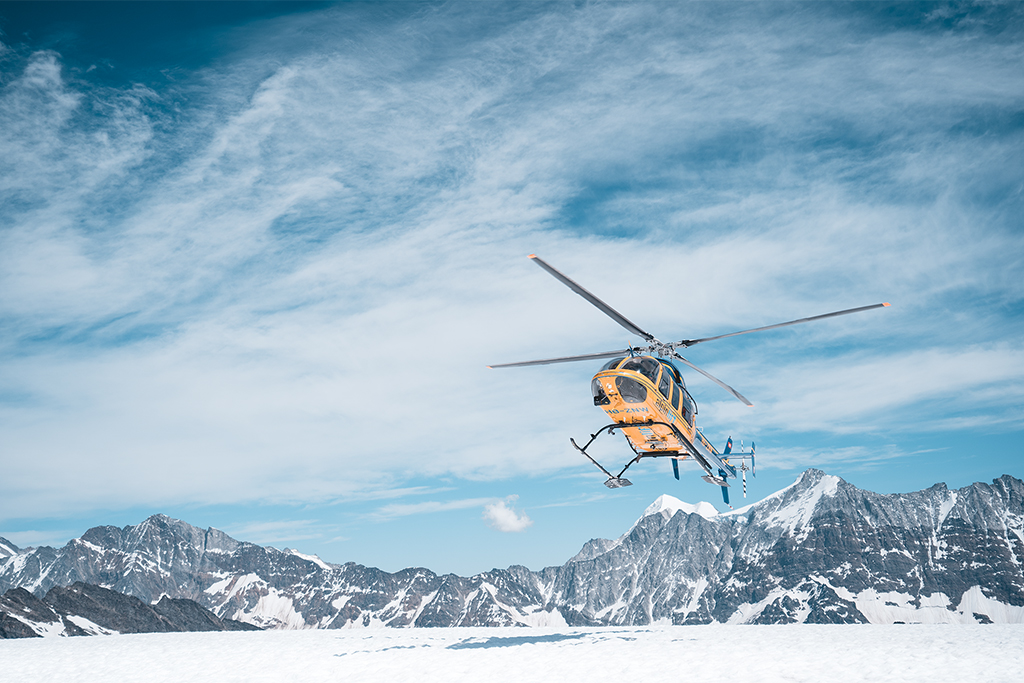 Raclette and champagne on a glacier in Switzerland? Why yes, thank you. This experience by Bürgenstock Resort includes an Alpine picnic (transportation via private helicopter, of course), a 24-karat gold spa treatment, and exclusive access to the resort's spa suite that will make for a memorable three-night Swiss getaway.
To shop: burgenstockresort.com; from $8,977
Tracing Your Irish Roots at Dromoland Castle, Ireland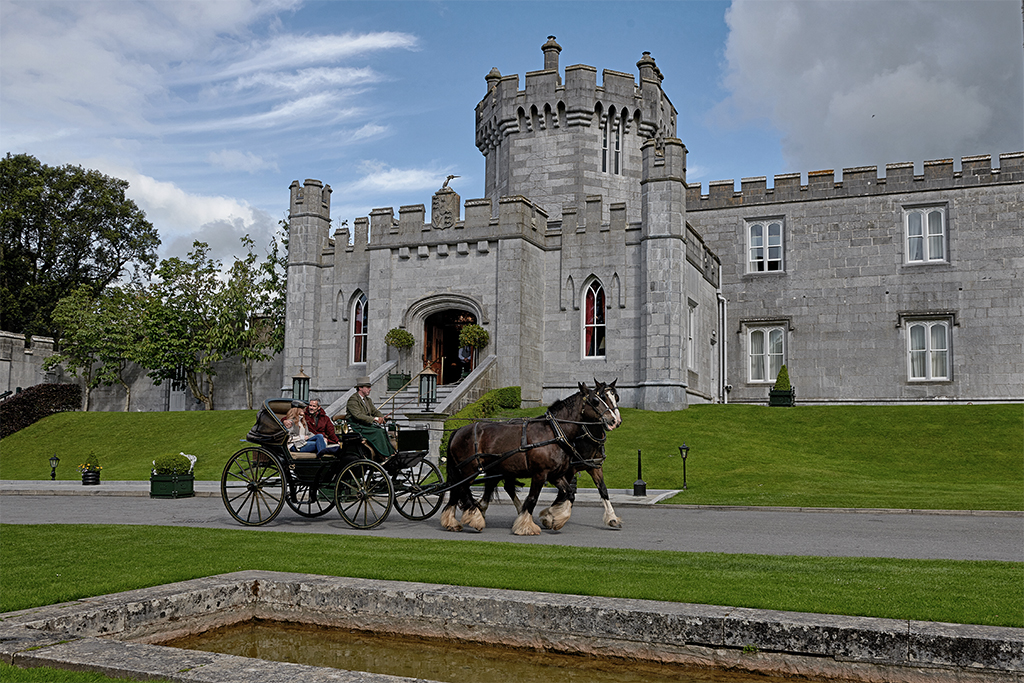 Few properties can say they have an inhouse genealogist, like Dromoland Castle in County Clare. Sign up for a private genealogy review (over Zoom or in person at the castle) to find out your family's Irish origins.
To book: Dromoland.ie; $267
Northern Lights Alaska Six-Day Tour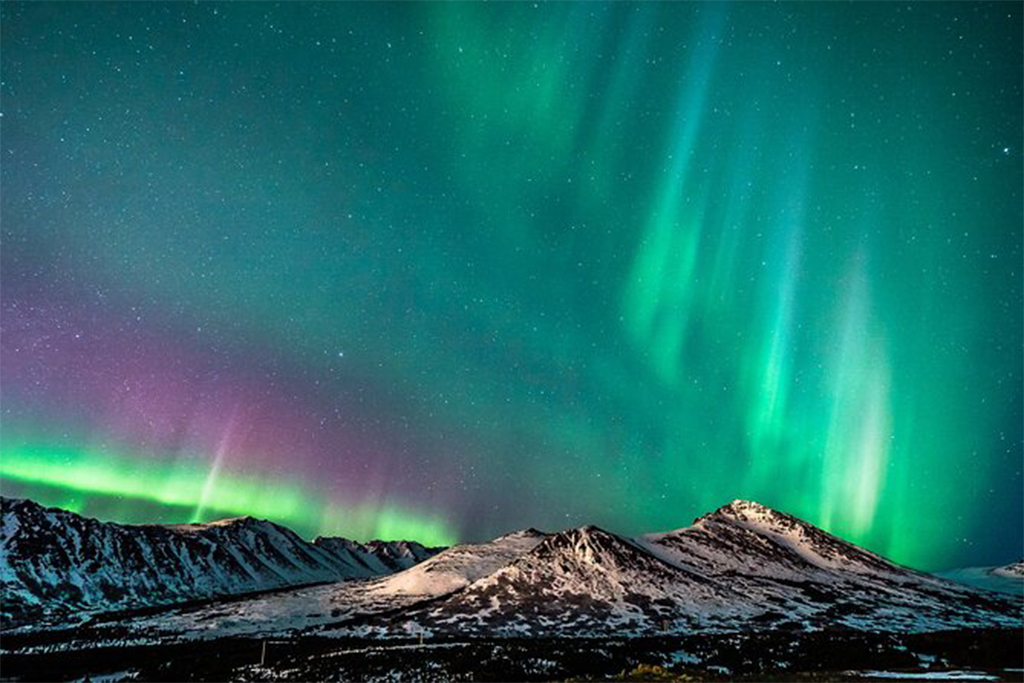 Spend unforgettable nights chasing the elusive Aurora Borealis through Alaska's vast, snow-covered landscapes. Other activities on this six-day tour include dog sledding and ice fishing.
To book: viator.com; from $3,499
Blue Zone Wellness at Nantipa, Costa Rica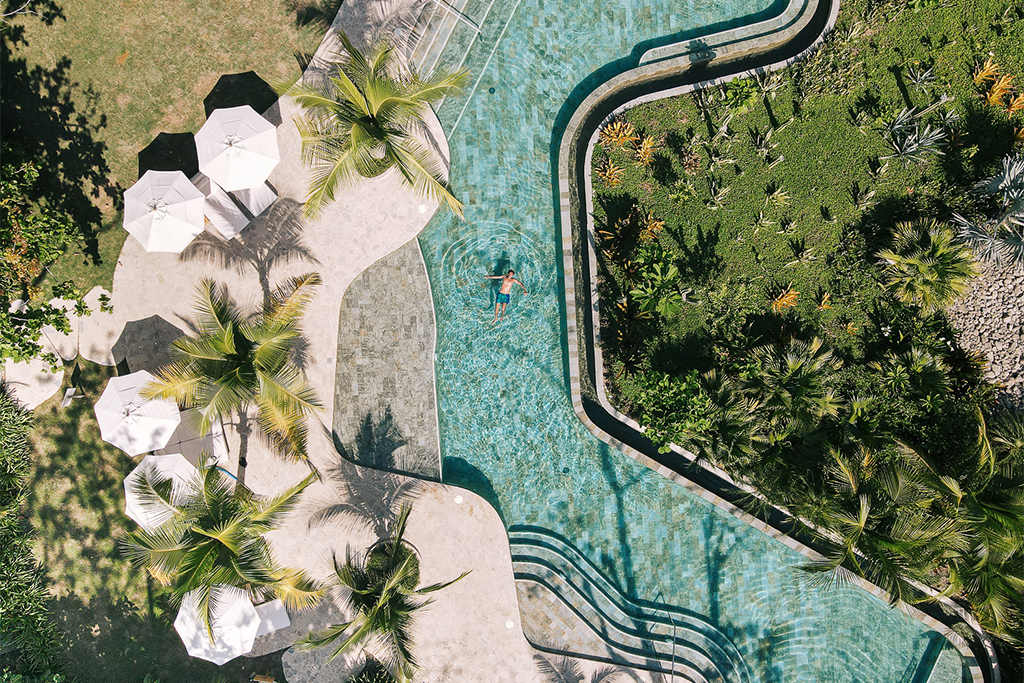 Hotel Nantipa guests can immerse themselves in Nicoya Peninsula's Blue Zone lifestyle through a custom itinerary inclusive of yoga classes, local volunteering experiences, and activities such as surfing, horseback riding, and hiking through the rainforest.
To book: nantipa.com
Explore Cognac Region at Domaine des Etangs, France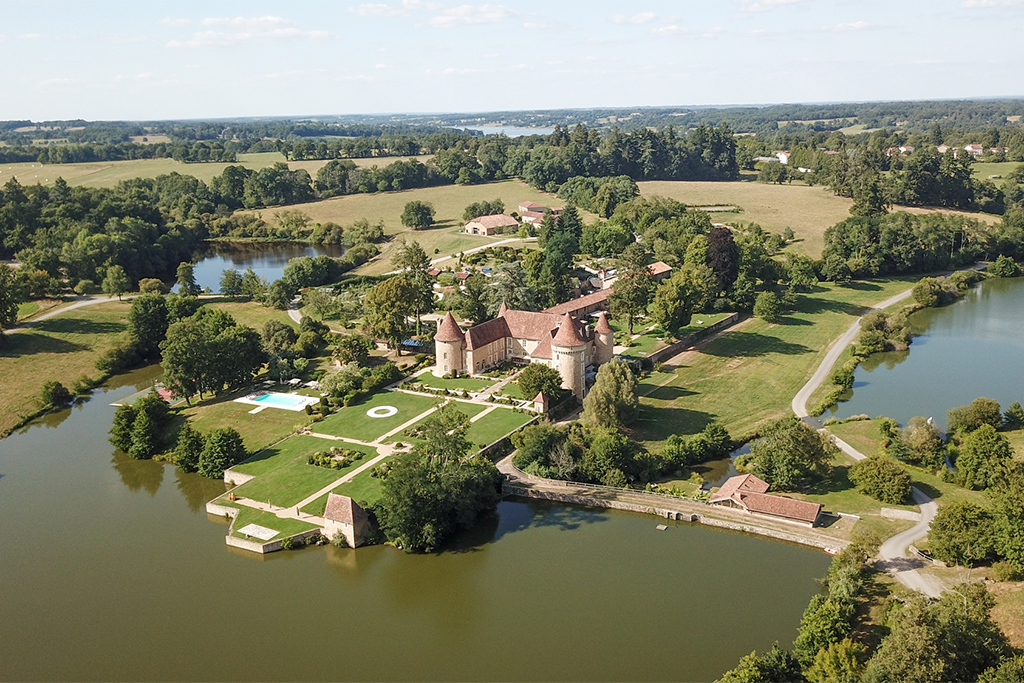 Nestled on 2,500 scenic acres, Domaine des Etangs Resort, Auberge Resorts Collection, invites travelers on a three-day escape to the Cognac region. The experience includes feasting on local fare, wine and cognac tastings, spa treatments, and garden picnics.
To book: aubergeresorts.com
Private Boating Tour of Rose Island in the Bahamas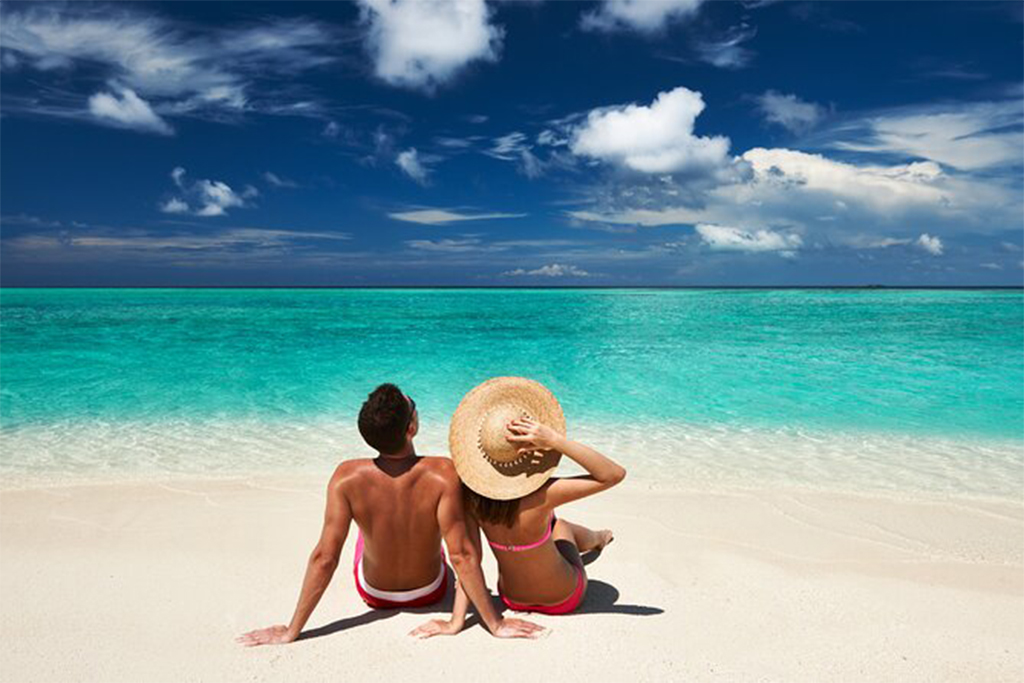 Spend an afternoon sailing the crystal clear waters of the Bahamas and enjoy beautiful Rose Island. This private boat tour accommodates up to six people and includes sightseeing, snorkeling, and even karaoke.
To book: viator.com; $855
The Very Morocco Experience at La Mamounia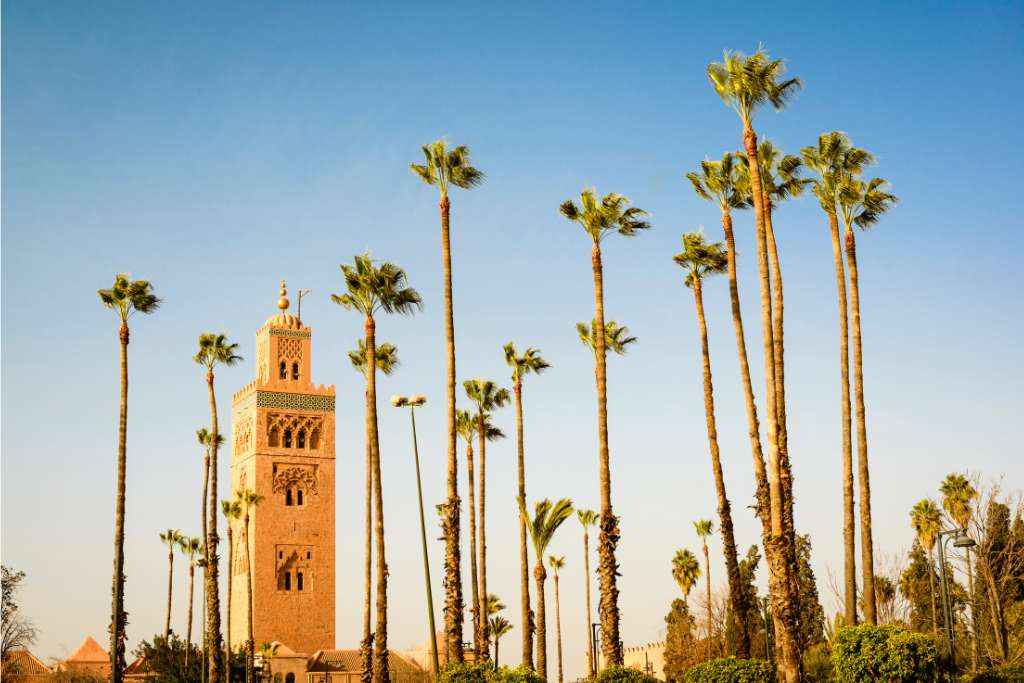 Morocco's most iconic luxury resort, La Mamounia, just celebrated its 100th anniversary, so there's no better way to explore eclectic Marrakesh than letting the hotel's experienced concierge team plan your three-day escape. On the itinerary: a guided tour of Marrakech, a massage and hammam experience, and a tea ritual.
To book: mamounia.com
Hotel Ranga's Helicopter Tour of Iceland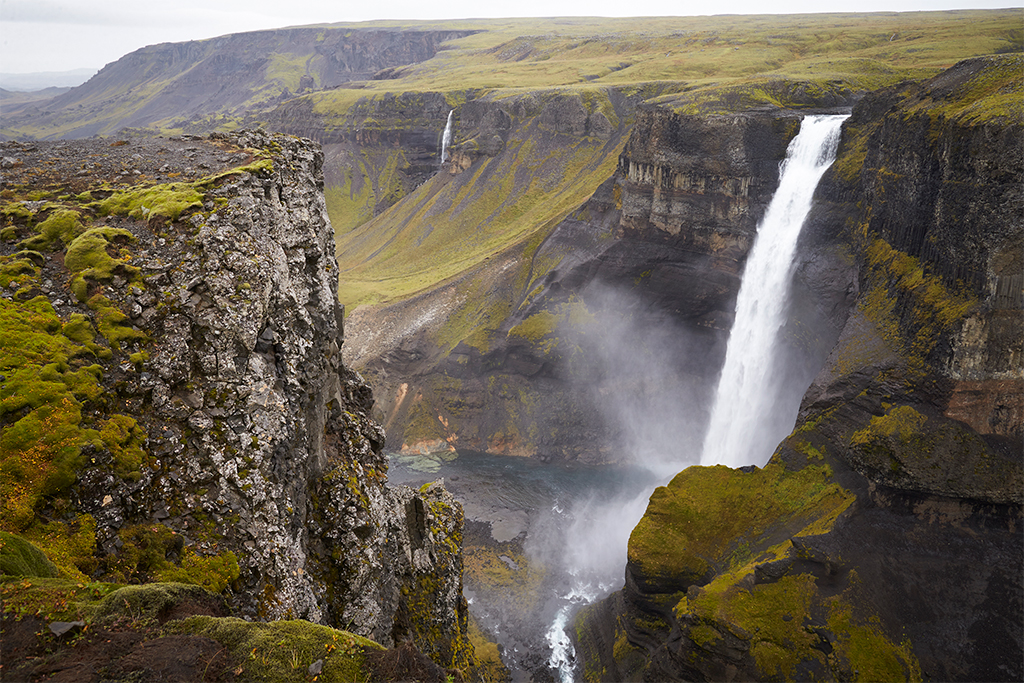 The 'Land of Fire and Ice' is full of otherworldly landscapes and sights, and the easiest — and most breathtaking — way to see them all is from a bird's eye. Stay at the remote Hotel Ranga, and book a helicopter tour that will take you to stunning glaciers, dramatic volcanoes, and ancient parks.
To book: hotelranga.is; from $500
Private Dhoni Cruise in the Maldives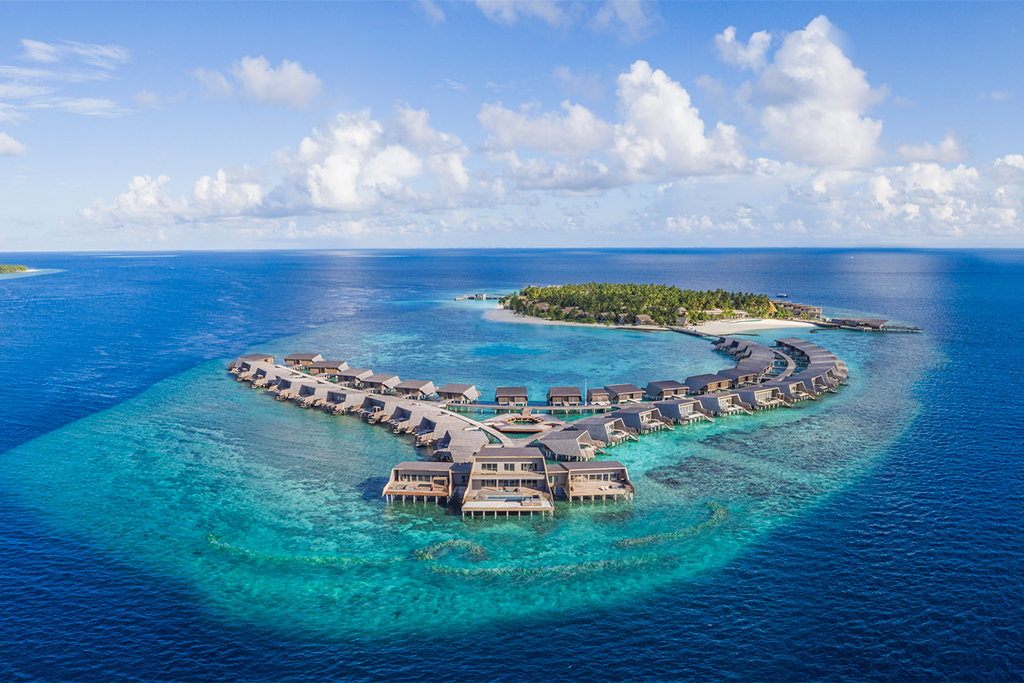 The Maldives' milky turquoise waters and white sand beaches are notorious. Elevate the experience by gifting your family a memorable cruise in a traditional wooden boat or dhoni. The St. Regis Maldives Vommuli Resort will take you on a once-in-a-lifetime island hopping experience through one of the most beautiful atolls in the world.
To book: marriott.com
Kohala Waterfall Hiking Adventure on the Big Island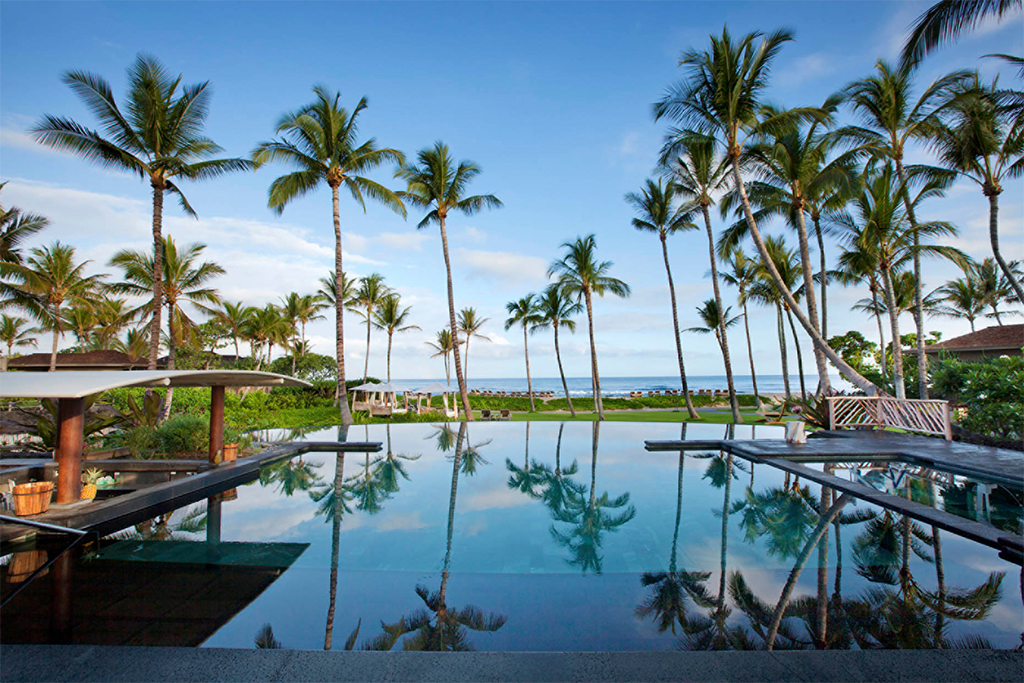 Amid the lava landscapes of the Big Island, the emerald-hued Kohala area looks like a different world. At the Four Seasons Hualalai, you can sign up for a private, day-long hiking adventure full of spectacular coastline views and epic waterfall adventures.
To book: fourseasons.com; $225
Relax in a Luxurious Estate in Barbados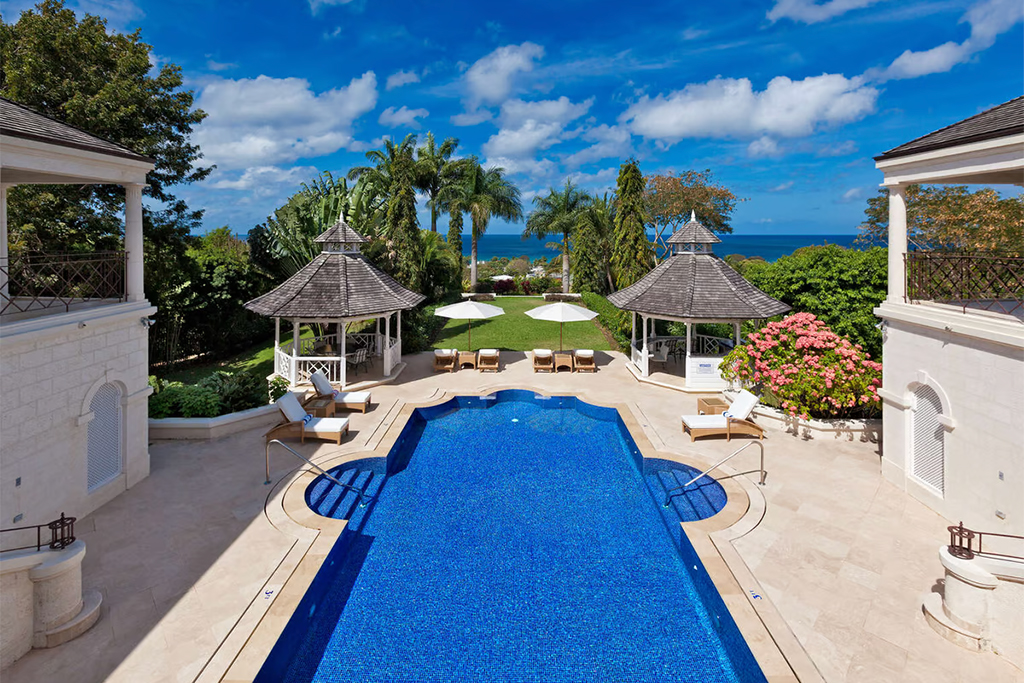 If lounging by the pool with a cocktail in hand is your dream vacation, treat your family to a stay at this absolutely stunning four-bedroom estate in Barbados. The home comes with a private pool, palatial interiors, and a personal team (housekeeper, chef, and butler) to take care of your every need.
To book: rentalescapes.com; from $2,250/night