We've slept in a lot of beds. A memorable bed isn't just about the linens or the mattress — though it might be. And, beds aren't just for sleeping. If you're a librocubicularist (one who loves to read in bed), for example, beds might be where you work. If you're a kid, beds are for jumping. Lovers use beds as the backdrop to passionate repartee, and the gymnastics that follow. And, of course, sleepers slumber — ideally without waking up once. We've sampled our fair share and these five came out on top (no pun intended).
Each hotel is being equally honored in no particular order.
Best Bed for its Mattress
Hotel Saint Cecilia Hotel, Austin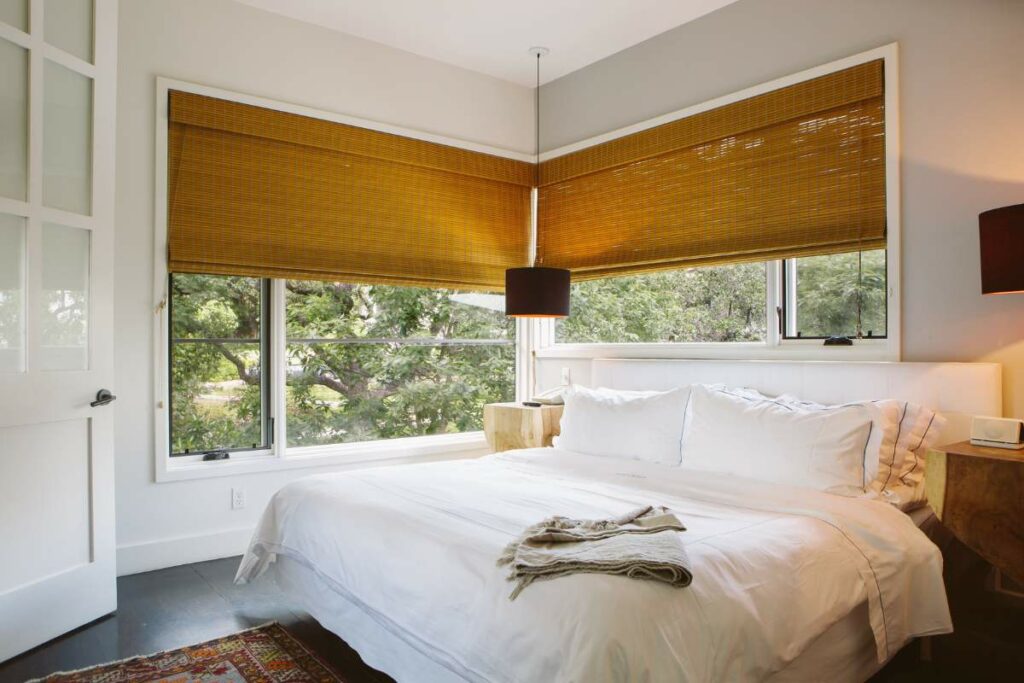 Nestled in a garden oasis, just off Austin's main hangout drag, South Congress (SoCo), ethereal, 20-room Hotel Saint. Cecilia was conceived as both a philosophical homage to musicians and poets, as well as a tranquil outpost for guests of that ilk to rest their heads. The re-imagined Victorian mansion's indulgent, eclectic rooms include curiosities aplenty, but mattresses handmade by the Swedish company Hästens steal the show. As the official mattress maker for Sweden's royal family, the beds, which consist of seven layers of horse tail hair, start at $10,000, some selling for $60,000! Those with Princess and the Pea-level standards should book Suites 1 or 4, where upgraded Hästens, valued at more than $20,000 are the ultimate pampered.
Best Bed for Its View
Four Seasons Resort Bora Bora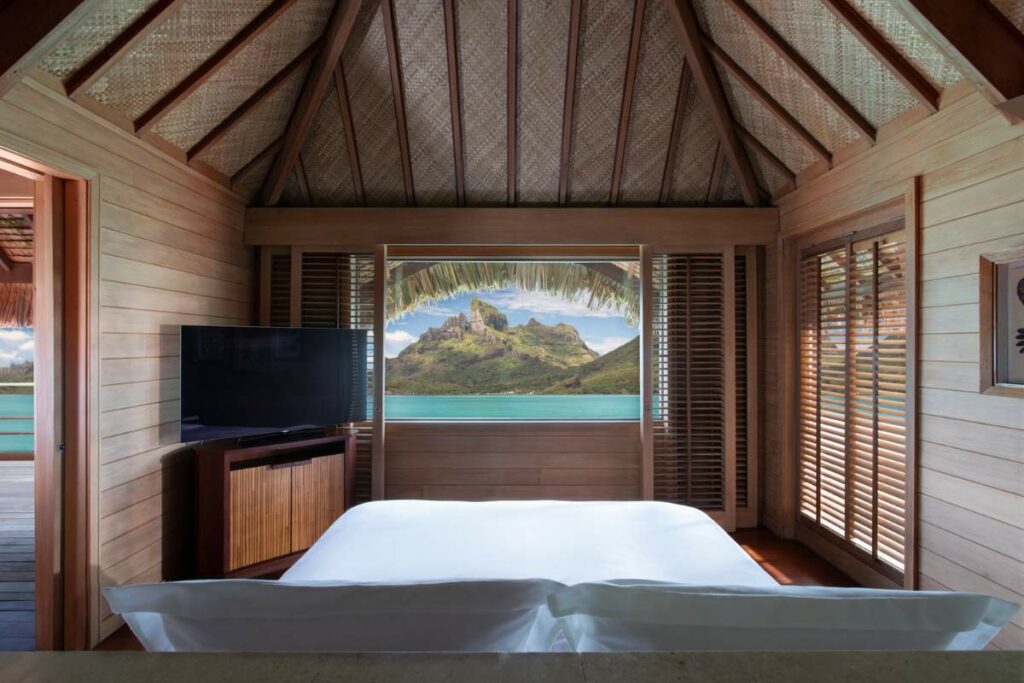 Consistent throughout the brand, the custom mattresses found at every Four Seasons hotel play such a key role in guest experiences, that the hotel brand has had to start selling them to consumers so travelers could get that coddled forty winks at home, too. Customizable at each hotel, the mattresses come with a choice of three toppers, which range from softer to firmer. Dobby sateen sheets complete the experience. For the ultimate Four Seasons bed experience, however, travel to Four Seasons Bora Bora, where your bespoke mattress and pillow set up in the One-Bedroom Otemanu Overwater Bungalow Suites will overlook a Van Gogh blue lagoon and room with a view.
Best Bed for Its Size
Phulay Bay, A Ritz-Carlton Reserve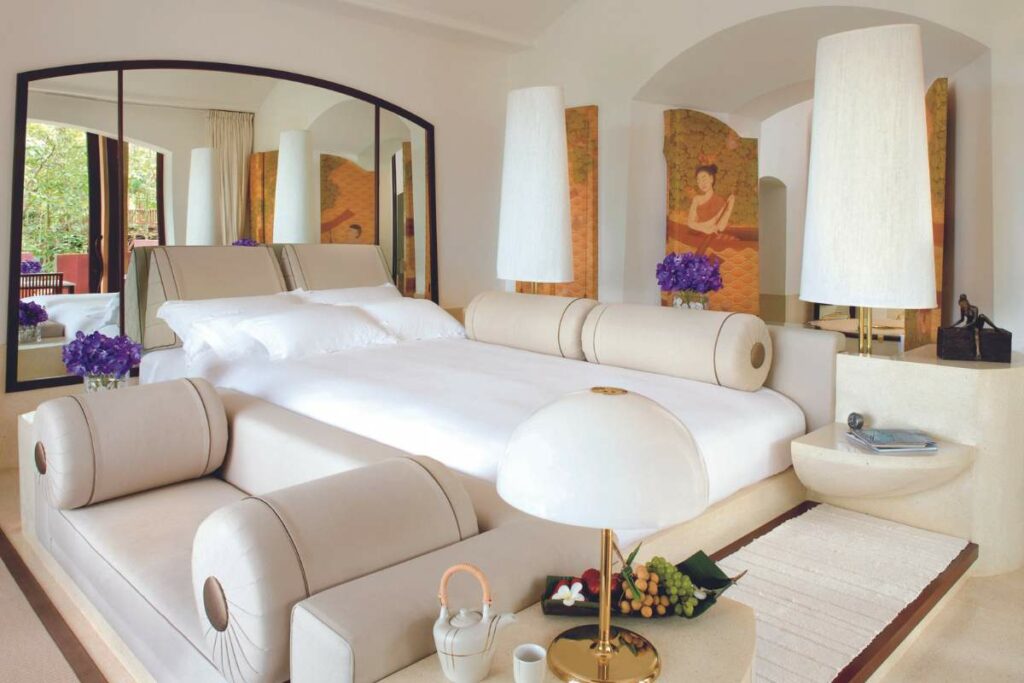 In Krabi at Phulay Bay, on the shores of the Andaman Sea, guests generally stay active. Whether kayaking the mangroves, hiking to temples that top hills or swimming in the resort's gargantuan pool, the outdoors beckons. But once most guests enter the veritable compound of their pool suite (each, like the resort, built to resemble an ancient Thai palace), a certain ennui sets in. Blame it on the simply jaw-dropping bed: an immense, utterly comfortable crib that measures a full 13 feet. Large enough for a family of ten (if some kids are toddlers), the bolster stacked, multiple-thread count-covered extravaganza has been custom-built for the hotel, created from two king-sized beds sewn together as one.
Best Bed for Its Linens
Baccarat Hotel New York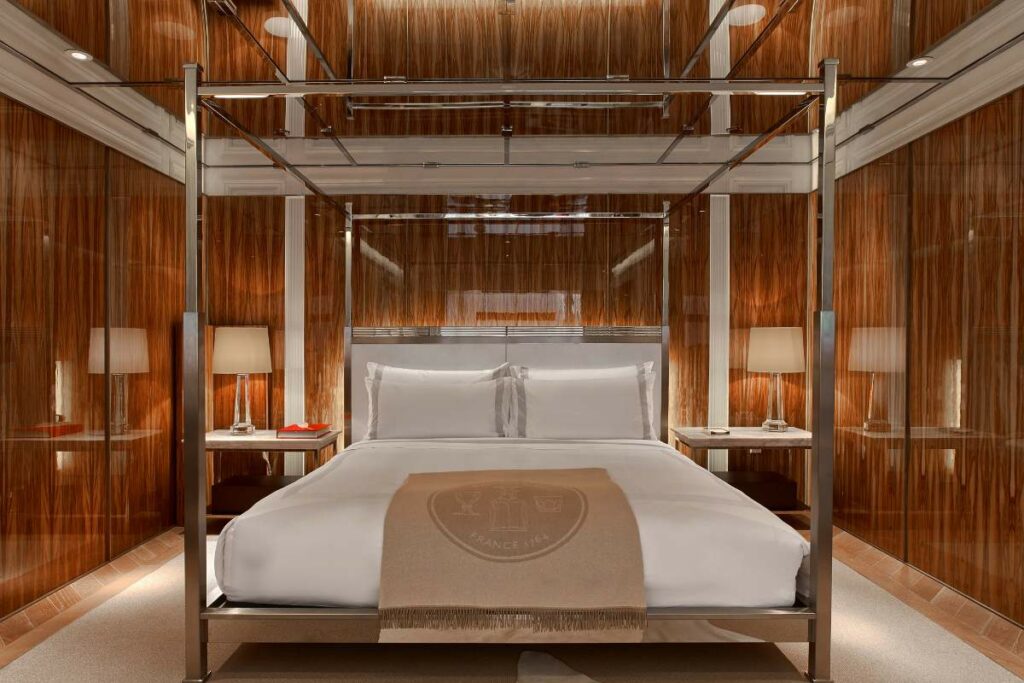 Obviously, most of us expect a peerless bed in a five-star hotel suite. It might even be something we take for granted. So, when a hotel artfully expresses itself via its bedclothes, that gets our attention. At Baccarat Hotel New York, where the entire pied-a-terre-like hotel revels in the fine arts and the legendary aesthetics of the storied French crystal brand with abundant chandeliers, vitrines filled with vintage, classic and custom crystal aplenty, and more than 250 masterworks, it only makes sense that the guest room furnishings themselves convey that art-centric spirit — all the way to the eye-pleasing beds. Snuggle into silky custom jacquard linen by Mascioni, where the bottom sheet has been embossed with images of a Baccarat chandelier — mais bien sûr! A made-to-order cashmere throw completes the picture.
Best Bed for Al Fresco Sleeping
La Valise Mexico City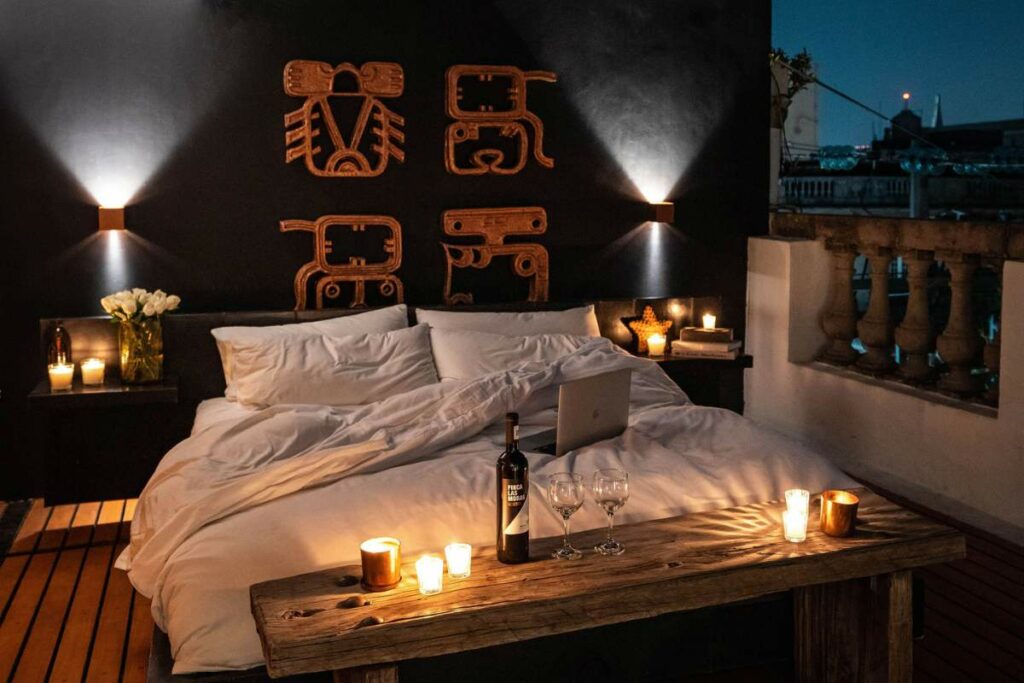 Big city big lights — or maybe you'd rather just look at the stars. When you want to visit a bustling city, but sleep like a glamper, only La Valise Mexico City will do. This stately 1920s French-style townhouse in the chic Roma neighborhood spellbinds with decor and design imbued with Mexican pizazz, embellished with Mexican artwork and antiques. The spacious Terraza Suite replete with a marble bathroom and freestanding tub features a private outdoor terrace that embraces a captivating city view. The bonus? Your lavishly dressed bed has wheels, and at turndown staff roll it outdoors for your dream laden pleasure.
Each hotel is being equally honored in no particular order.