A luxury resort is a great place to spend a few days relaxing, but if you are looking for a memorable getaway, you have to step outside of your (hotel) comfort zone. Booking a special activity or tour will help you learn more about the destination, its people, and its history. Or sometimes, it's just a chance to experience something really cool that you'll be raving about for years. Many resorts have taken their activities program to the next level by curating one-of-a-kind experiences just for their guests. Here, we rounded up some of the most extraordinary hotel experiences and activities worth traveling for.
Each hotel is being equally honored in no particular order.
Private Island Escape in Bora Bora
Guests of Conrad Bora Bora can live out their wildest (and most luxurious) castaway dream on a heavenly island, a quick five-minute boat ride from the luxury resort. Motu Tapu is a secluded, picture-perfect stretch of land rising from the turquoise waters of the Bora Bora Lagoon. In the 19th century, the Queen of Tahiti, Pōmare IV, used it as her private retreat for its white-sand, palm-fringed beaches and hosted glamorous soirees with many world dignitaries. Nowadays, Conrad Bora Bora guests can exclusively rent it to celebrate special occasions or to simply lounge on its beaches for the day.
Private Blacksmith Experience in Hawaii
Four Seasons Resort Hualalai teamed up with one of the country's most renowned bladesmiths to offer guests an experience of a lifetime. Neil Kamimura, who makes knives for Hollywood celebrities and chefs, welcomes travelers to his workshop on the Big Island. He helps them fire, hammer, and forge steel into one-of-king chef's knives with a custom handle. The experience is followed by a knife-skills cooking class back at the resort. Other experiences on the resort's brand new Only at Hualalai Experiences menu include extracting sandalwood oil from a tree, a five-day triathlon clinic hosted by six-time Ironman champion Dave Scott, and harvesting oysters.
Dive with 65,000 marine species
Dubai is the epitome of over-the-top, so no wonder we find one of the most unique hotel experiences here. The iconic Atlantis The Palm is one of the largest open-air aquariums in the Middle East and Africa region, where over 65,000 marine species peacefully swim in 2.9 million gallons of water. Guests, clad in a wetsuit and a special helmet, can take a spectacular 33-foot-deep-underwater walk among sharks, stingrays, and colorful fish. And you don't have to be a certified diver or an expert swimmer to book the experience. However, you will have to undergo short training before venturing underwater.
Paraglide your way to Six Senses Zighy Bay, Oman
Sure, you can get to Oman's Six Senses Zighy Bay by car, but what fun is that?! Instead, guests at this five-star resort can paraglide to the beachfront resort from a launch pad at 960 feet above sea level. Don't worry, a professional pilot is with you the entire time to ensure a smooth ride. During this mid-morning experience, guests get a bird's eye view of the towering Al Hajar Mountains, the highest mountain range in the eastern Arabian peninsula, quaint fishing villages, but most of all, enjoy a soaring view of the Gulf of Oman before landing on the golden sands of Zighy Beach in front of the resort.
Spend the Night in a Treehouse in an African Game Reserve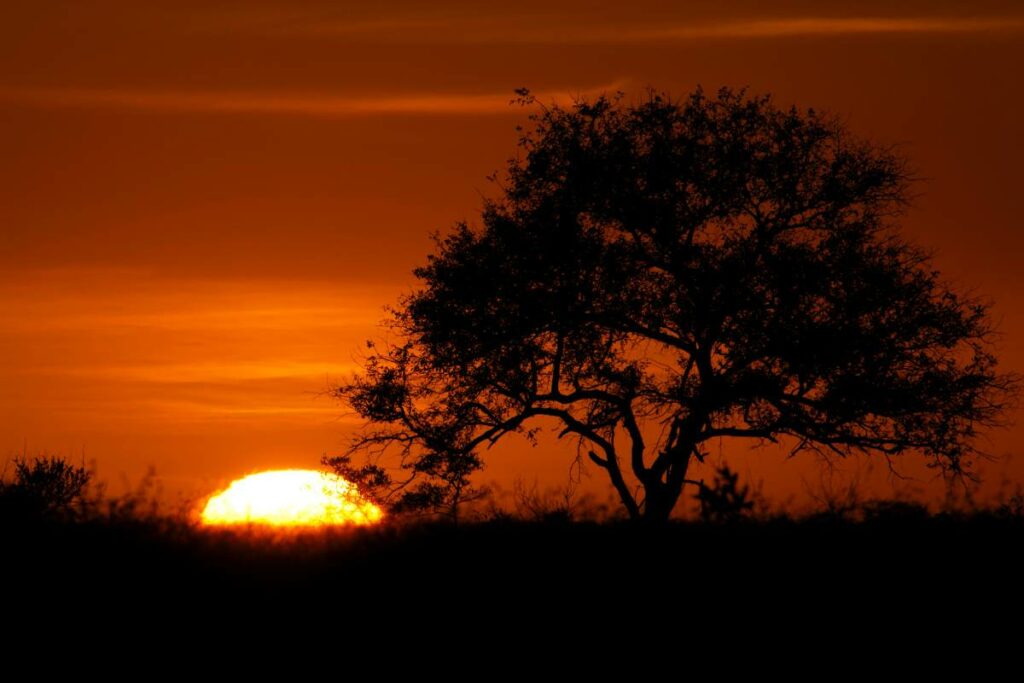 Safaris are a great way to see Africa's wildlife from (relatively) close, but for a truly memorable experience, the award-winning Lion Sands property spanning Sabi Sand Game Reserve and Kruger National Park in South Africa offers travelers to spend the night in a remote luxury treehouse in the middle of a game reserve. The three structures are elevated well above the ground and have glass walls so guests can observe animals such as leopards, lions, hippos, and impalas go about their daily (and nightly) routines.