At Grand Resort Bad Ragaz, a legendary spa destination for nearly two centuries, I've been taking the waters. An hour outside Zurich in the Tamina Gorge, this mountainous playground was the setting for the classic children's novel Heidi. Though some tourists visit to hike the area's myriad circuitous trails and pay homage to Heidi's imaginary playground, most come to soak in the ailment-curing springs that have healed generations of wellness seekers. Here, in medieval times, terrified patients were dangled above the waters by ropes held by well-meaning doctors who dipped the unwell into the curative waters in measured movements from cliff tops high above. Centuries before, locals, their attention caught by the hot springs' steamy mists, believed the waters to be a dragon's lair. But, now guests visit the resort, a member of Leading Hotels of the World, to plunge into the thermal waters piped from the springs to the hotel's pools. (Note: those lucky enough to book a spa suite can enjoy the waters — delivered via faucet — in the comfort of their rooms.) Besides being a world-class resort known for its leisure activities, dining, and beauty treatments, Grand Resort Bad Ragaz draws discrete wellness travelers for its state-of-the-art med spa, an impressive facility led by some of Switzerland's top doctors. Annual checkups, fertility services, metabolic reset, sports injuries, dermatology, and procedure recovery are just some of the retreat's array of offerings.
How is a med spa different from a hotel or day spa?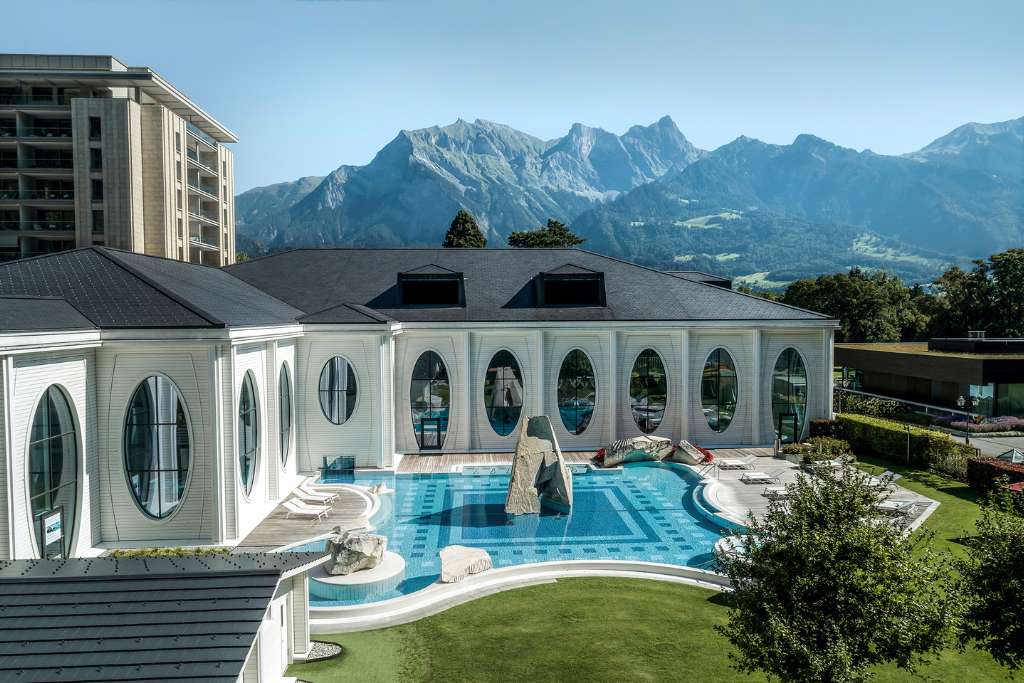 While beauty spas and day spas specialize in relaxation and non-invasive external treatments, med spas take the concept of results-driven, healthy coddling and wellness checkups up a notch. Often they provide cosmetic services such as laser hair removal, botulinum toxin injections, injectable dermal fillers, and nonsurgical fat reduction. Under the tutelage of a medical professional, they can also offer a range of medical consultations, tests, and procedures in a less clinical, more hygge-like setting. Here is a list of some we love.
Breaking News: The Cure, Four Seasons Hotel Westlake Village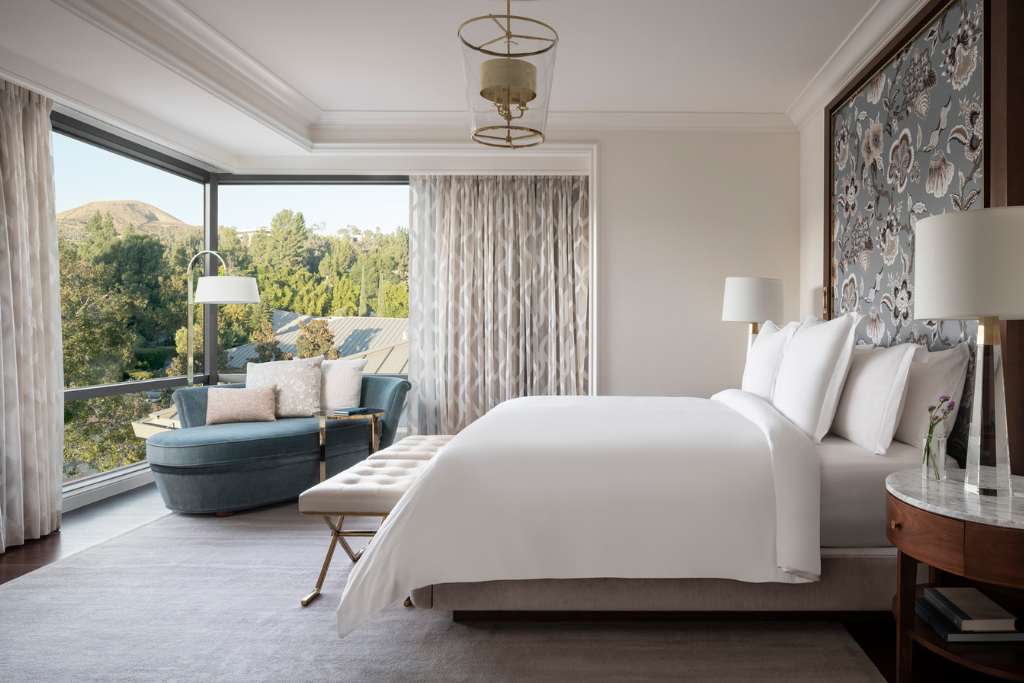 On 12 acres of urban SoCal splendor, Four Seasons Hotel Westlake Village has tended to attract a realm of wellness travelers, thanks to its already popular Center for Health & Wellbeing. But, starting in November, CURE Medical takes the health-focused retreat to a whole new level. Offering a thoughtfully curated physician and therapist consortium and unequaled access to prodigious medical services, CURE Medical spreads across more than 7,000-square-feet within the swanky hotel. Guests can expect a wide range of customized services including: 24/7 medical care, brain mapping, executive physicals, women's health, sleep studies, IV drips, and laser services. As part of the collaboration, Four Seasons Hotel Westlake Village will work closely with CURE to co-create wellness educational programs and resources for all guests.
SHA Wellness Clinic, Spain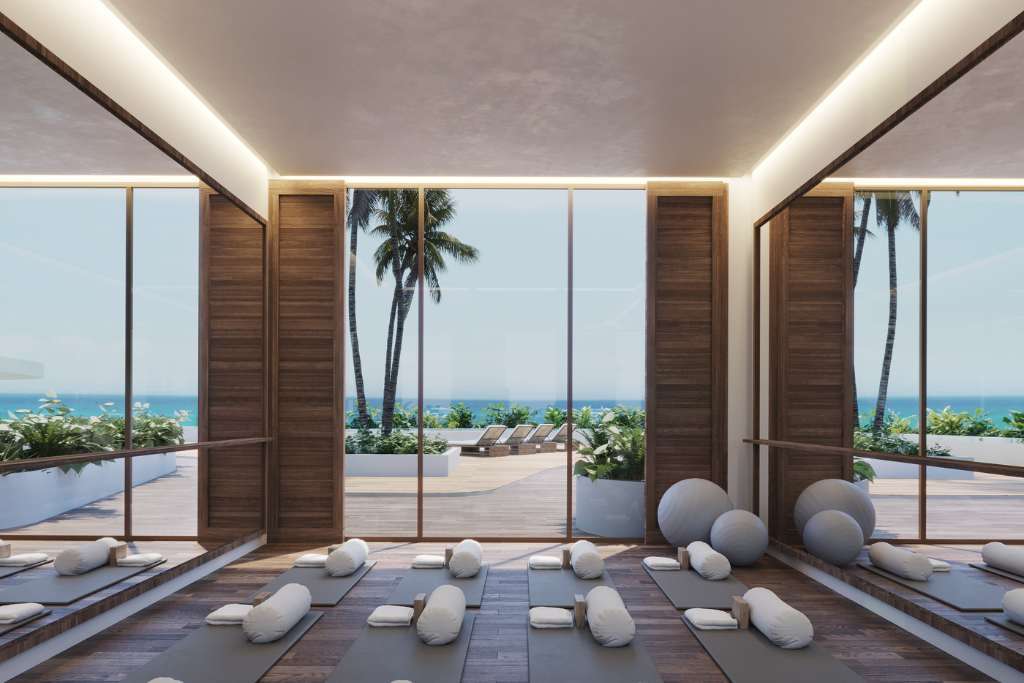 You'll forgo caffeine and alcohol in the sun-dappled province of Altea at this tony med spa where Japanese-inspired alkalizing meals lighten your load and ensure you begin to think positively about clean food and less processed snacks. The minimalist architecture has a Marie Kondo effect, allowing physical, spiritual, and emotional space ample enough to aid you in pivoting your health and relaxation. Under the direction of Professor Bruno Ribeiro, SHA offers a number of brain-stimulating services, including one that utilizes headsets for relaxation and light therapy to promote brain cell stimulation. On the other side of the world, SHA Mexico is set to open January 2024.
Carillon Miami Wellness Resort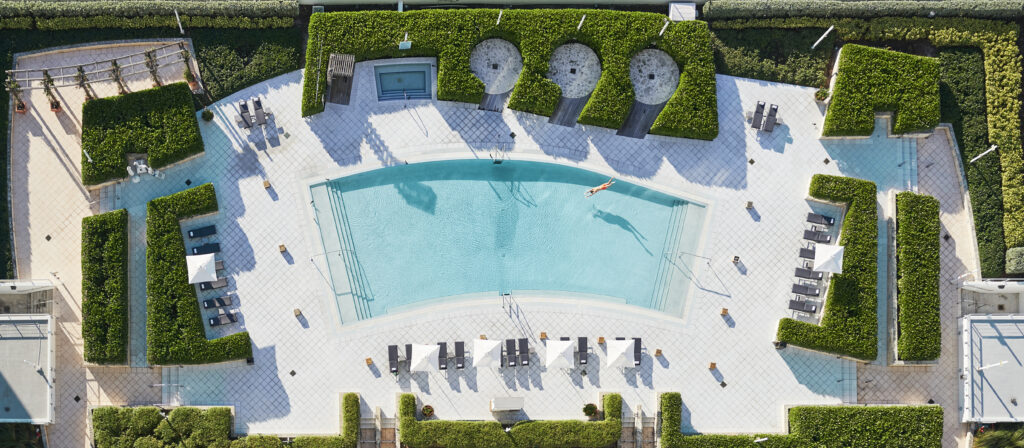 Whether you need it or not, you can get it at Carillon, home to beaucoup activity options, beauty rituals, high-tech med spa treatments, medical evaluations, and truly inspired tropical cocktails, mixed to be consumed beachside. Poised on a sandy crescent, this is Miami Beach at its best. A leader in luxury wellness travel, this mind, body, and spirit sanctuary reigns as the largest spa and wellness center on the eastern seaboard stretching 70,000 square feet. It boasts 93 residential-style, one- and two-bedroom suites, ideal for longer stays. Guests come for long weekends of anti-aging adjustments, bonafide medical evaluations, and lazy days by the pool. Equipped with a variety of restaurants, including Michelin-starred Tambourine Room by Tristan Brandt, Carillon can be as hedonistic or healthy as you want.
Monteverdi Tuscany, Italy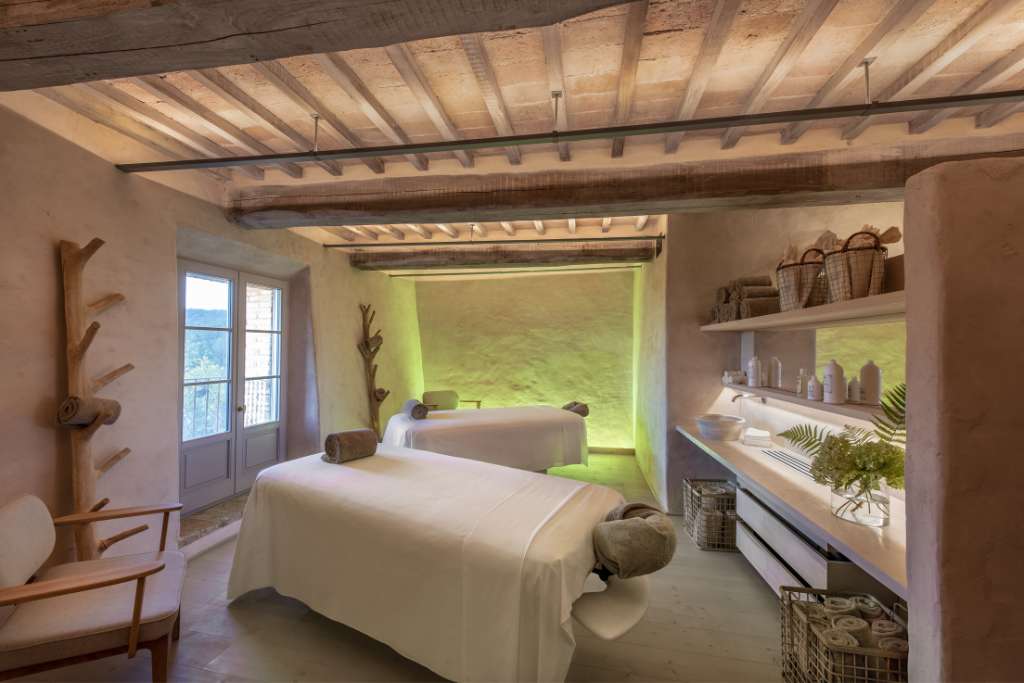 Microneedling, IV therapy, ultherapy, biological age testing, fillers, cryotherapy, and a plethora of other aesthetic and science-driven preventive treatments renew and revitalize better beneath the golden light of the Tuscan sun. Within this medieval-era boutique hotel, on a 22-acre estate dotted with Italian stone pines, near seasonal fields of sunflowers, esteemed medical doctor Maurizio Cavallini oversees a newly expanded med spa, known for its variety of visiting experts and friendly Italian vibe. Brand new, the state-of-the-art Wellness Center brings guests the best care with its three-night Tuscan Tranquility Retreat available year round. Watch for other curated wellness retreats, like the upcoming Holistic Detox Retreat, scheduled to take place periodically.
RAKxa, Thailand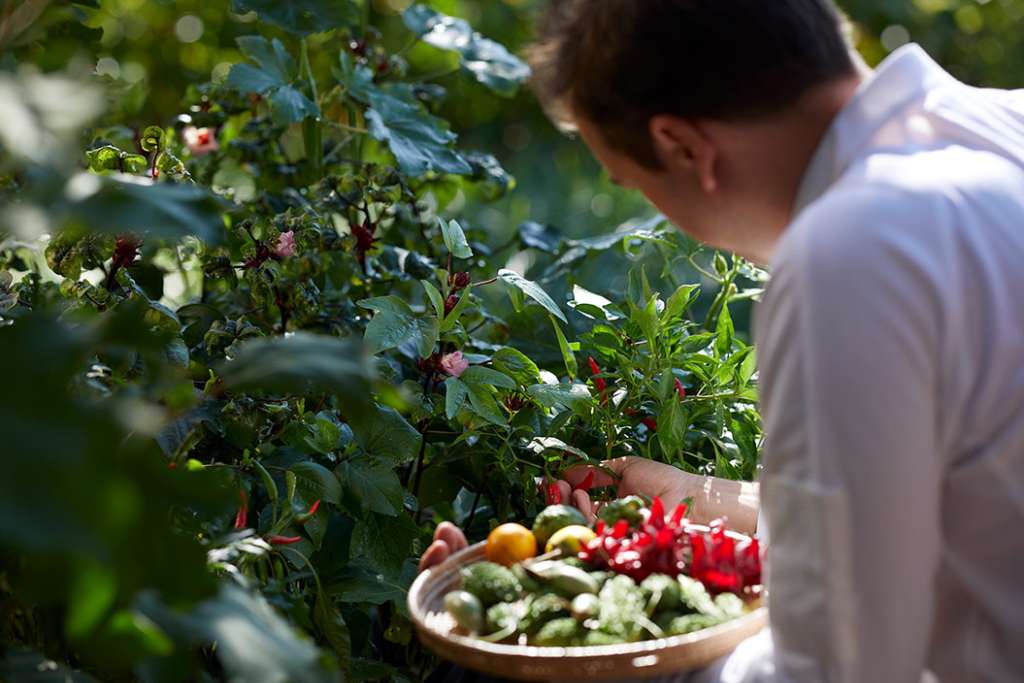 Buzzy Bangkok isn't normally the kind of place you batten down the body hatches to sequester into a tranquil hideaway. But this medical spa, planted along the Chao Phraya river on an island, flourishes as a fully integrated health and wellness retreat, rife with personalized programs, spa, and accommodation for longer stay. The retreat's in-house clinic, Vitalife Scientific Wellness Clinic, managed by Bangkok's Bumrungrad International Hospital, supports RAKxa's host of healers, nutritionists, doctors, trainers, physiotherapists, and experts whether clients opt for botox, cryotherapy, or surgery after care. Look for trailblazing tech as well as meditative quietude.
Crystal, Floating Spas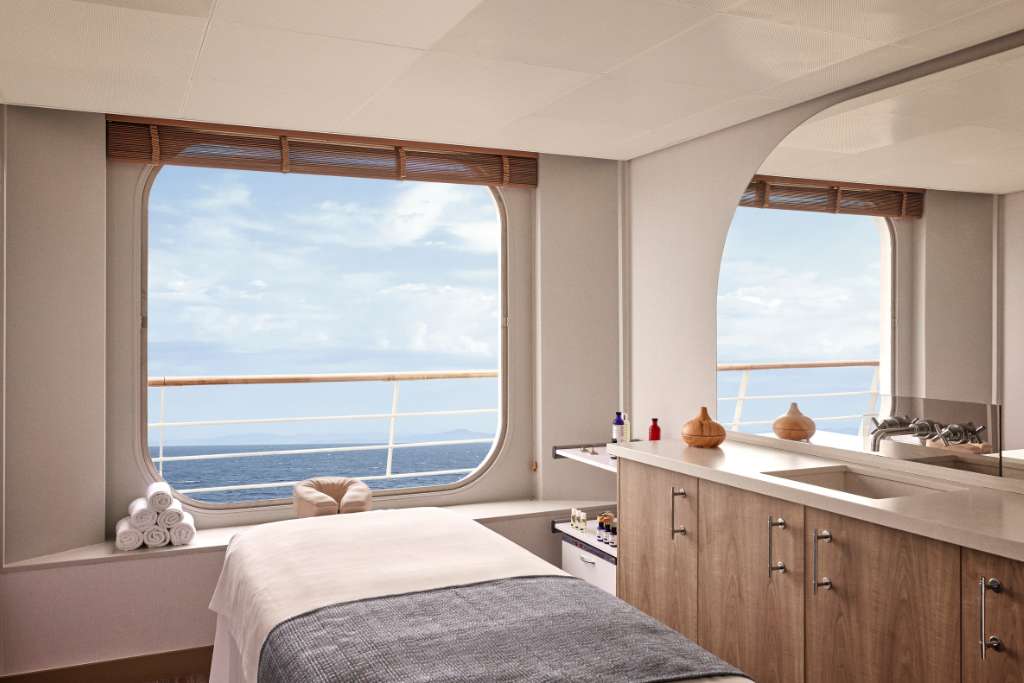 "Forget cultural forays at port, now you can get all your "work" done while onboard a cruise. Crystal, the upscale brand formerly known as Crystal Cruises (acquired by A&K Travel Group last summer), understands that cruisers want more than fine dining and stellar destination experiences. Enter: Aurōra Spa, found on Crystal Serenity and Crystal Symphony which have 12 and 10 treatment rooms, respectively. Bringing such face-changing services as Restylane Dermal Fillers, Dysport Wrinkle Treatments, and Microneedling, the spas, overseen by OneSpaWorld, also offer cellulite treatments, teeth-whitening services, Chinese Herbal Medicine Consultations and Acupuncture, Cryo Facials, and LED Light Therapies — among other on-trend, results-driven modalities. These floating spas redefine life at sea."
Cover image, courtesy of SHA Wellness