Nestled on the southern tip of the New Jersey peninsula, Cape May is a charming seaside town that has been a popular destination for beach-goers and vacationers for over a century. Its picturesque Victorian architecture, sprawling beaches, and quaint downtown area make it an ideal spot for a relaxing weekend getaway or a fun-filled family vacation. So whether you're hoping to indulge in delicious seafood, soak up some sun on the beach, or explore the town's rich history and culture, Cape May has something to offer everyone. Here we share a comprehensive guide to the best places to eat, stay, and play in Cape May to make the most of your time in this idyllic beach town.
Where to Stay
There are plenty of options when it comes to finding the perfect place to stay in Cape May. From a cozy bed and breakfast to a luxurious hotel, or a quaint cottage, there's something for everyone in this charming seaside town.
The Sandpiper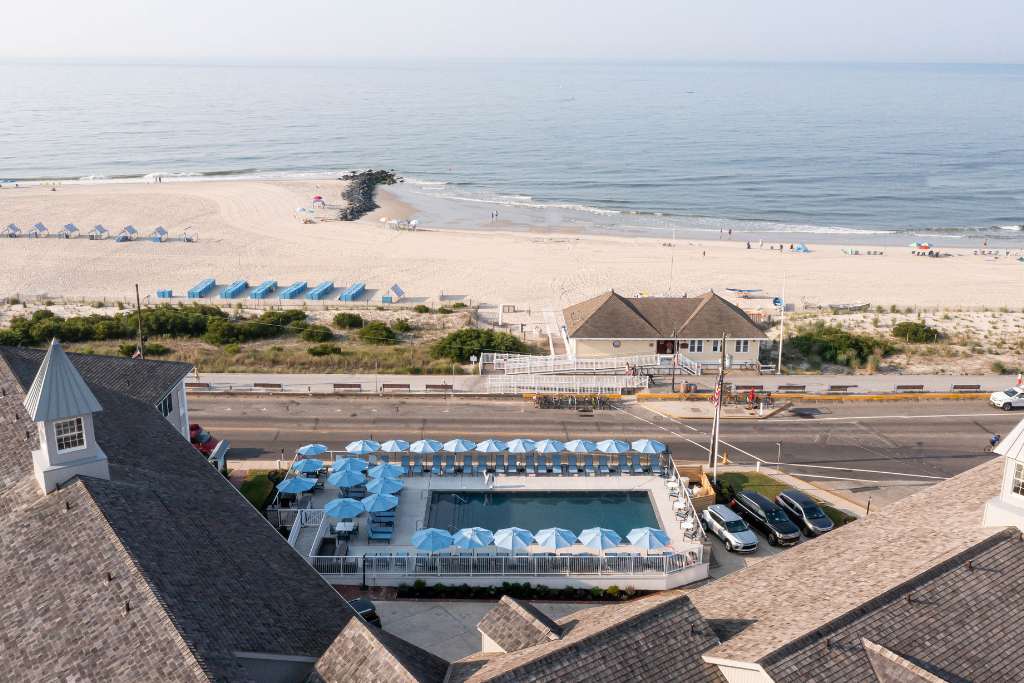 Tucked away in the heart of Cape May lies the Sandpiper Beach Club, a tranquil haven for those yearning to escape the clamor of everyday life. The club boasts one and two-bedroom condominium suites that exude sophistication, complete with full kitchens, private balconies, and breathtaking ocean views. In addition, you can enjoy the club's plentiful amenities, including a state-of-the-art fitness center, complimentary beach chairs, towels, and umbrellas that make soaking up the sun a delightful experience. And with Congress Hall a mere block away, you're just moments away from immersing yourself in Cape May's rich culture. Indulge in a shopping spree, savor the finest restaurants' flavors, or stroll through the historical landmarks that grace the town.
Virginia and the Cottages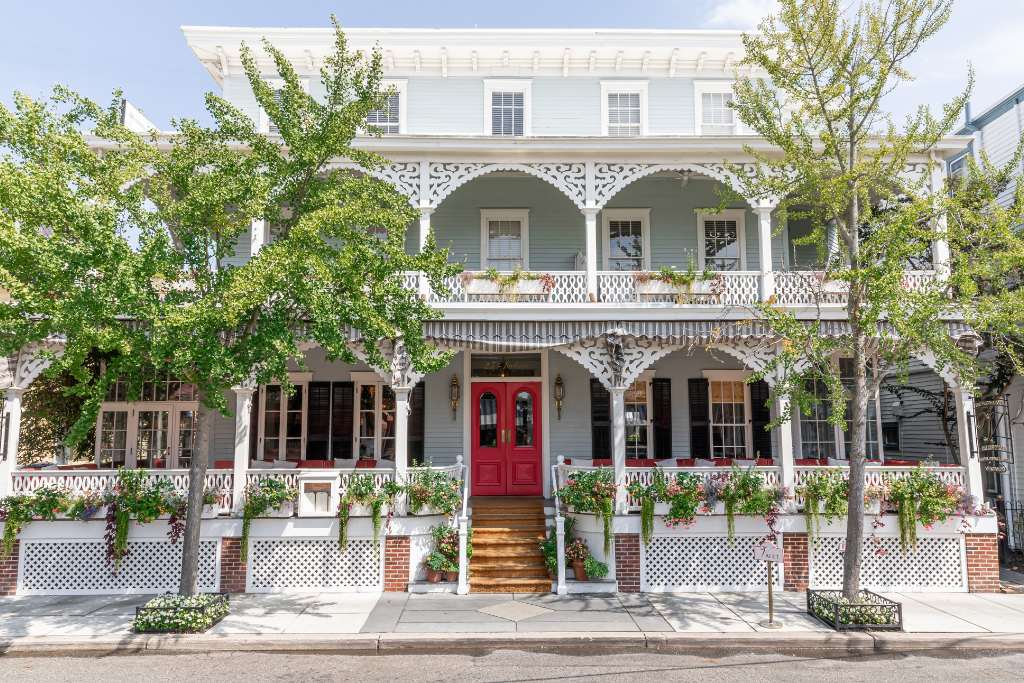 Step inside the impeccably restored 1879 landmark building, and you'll be transported back in time while enjoying modern-day comforts and superior service. With the addition of four delightful cottages along Jackson Street, The Virginia offers a unique, adults-only hotel experience that will leave you feeling spoiled. Take advantage of renting one of the charming cottages for your family or group of friends. You can book the whole house or individual apartments, making it the perfect choice for those looking for weekly rentals. And when you step outside, you'll be just a stone's throw away from the beach, providing a tranquil escape from the hustle and bustle of everyday life.
Congress Place Suites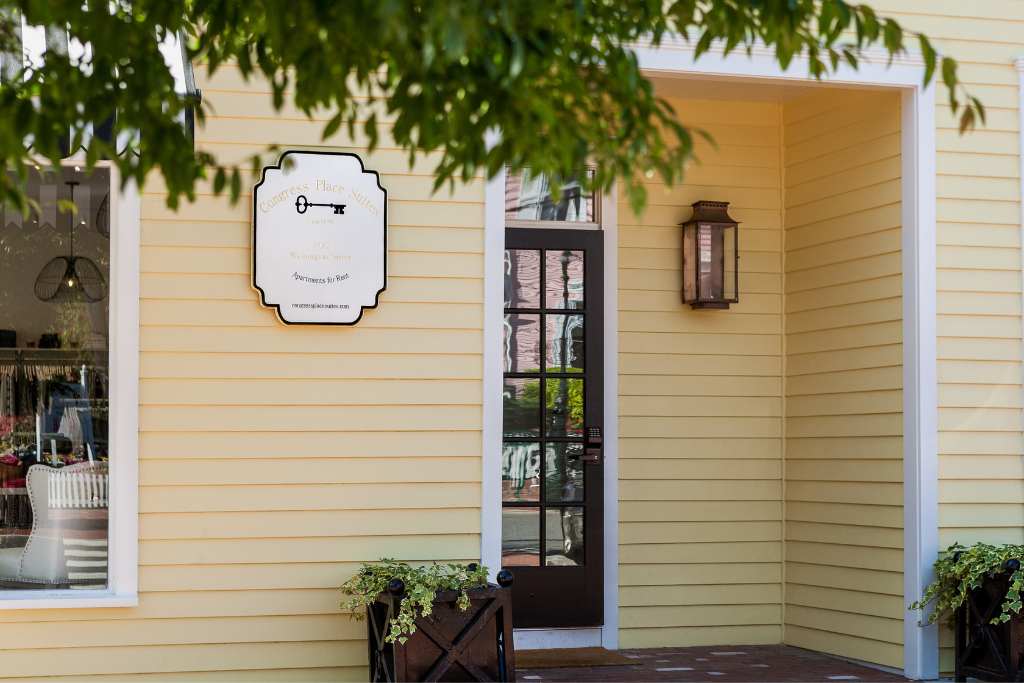 Situated in the heart of Historic Cape May and just a block away from Perry Street Beach, the hotel offers fully equipped apartment-style rooms. As Congress Hall's newest sister property, the suites boast the same refreshing, cool blue tones and whimsical seaside décor that characterizes a Congress Hall experience, along with all of Congress Hall's amenities. Located on the second floor, these suites provide unparalleled views of Perry Street, Congress Hall, Carpenter's Lane, and Washington Street. With bright, sunny picture windows that let in natural light, guests can enjoy a unique perspective of the historic town of Cape May. In addition, each unit's spacious living rooms and full kitchens make them an ideal hideaway for families and groups seeking accommodation within walking distance of Perry Street Beach.
Congress Hall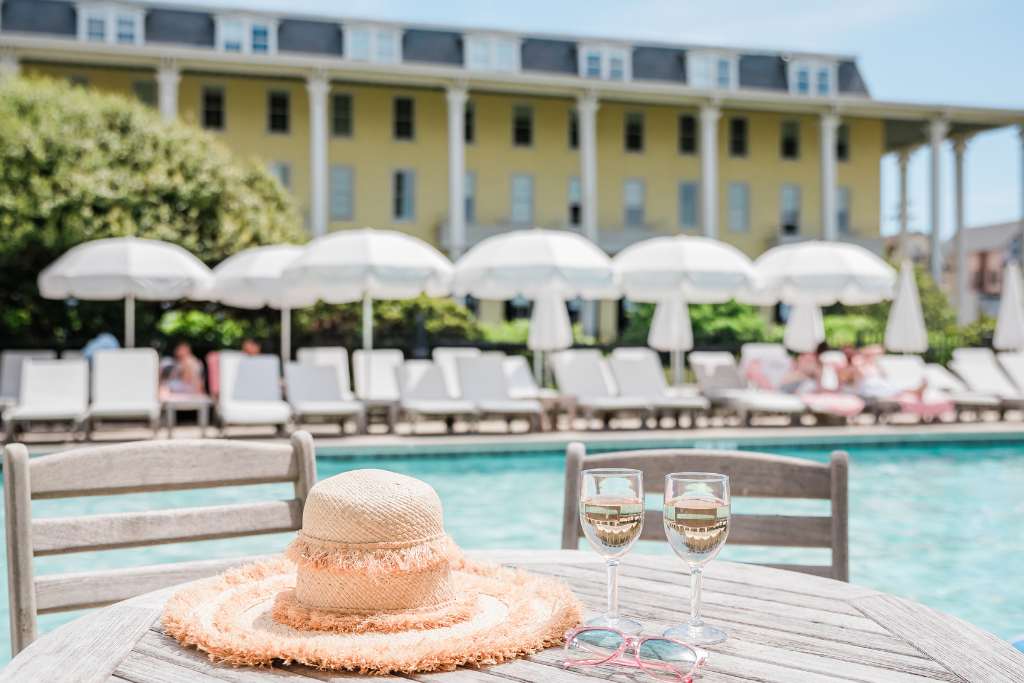 If you're searching for the ultimate luxury experience, Congress Hall should be at the top of your list. This renowned hotel boasts exquisitely decorated rooms suites, each possessing its own unique character and allure. In addition, guests are treated to top-notch amenities such as a full-service spa, two on-site restaurants, and a heated outdoor pool. Plus, being just a few steps away from the beach and Cape May's most popular attractions, Congress Hall is the ideal option for an unforgettable vacation. You can literally park your car and leave it parked because you can walk everywhere! Since 1816, Congress Hall has been extending genuine hospitality to travelers of all ages. This iconic establishment on Cape May's famous beachfront embodies the essence of an authentic American classic: unpretentious yet sophisticated, lavish yet enjoyable.
Where to Eat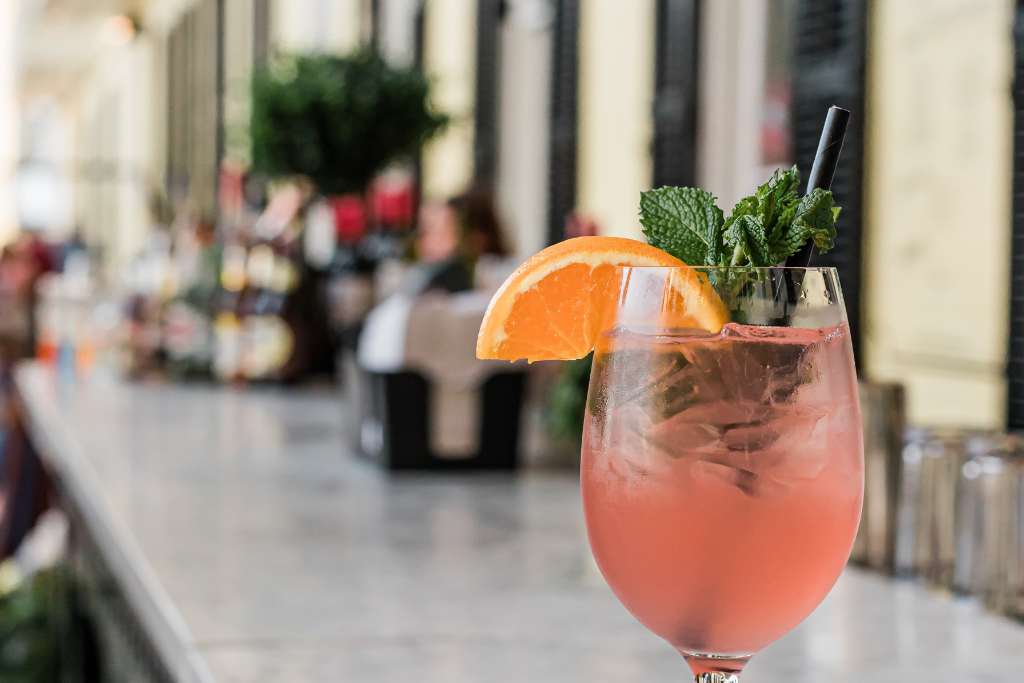 Cape May has many dining options catering to every taste and budget. So no matter if you're in the mood for seafood, upscale American cuisine, Greek classics, or farm-to-table fare, you will surely find something that satisfies your appetite. With its beautiful setting and friendly locals, Cape May is a great place to explore and discover new culinary experiences.
There is no better place to dine for seafood lovers than The Lobster House. Located on the waterfront, The Lobster House is an iconic seafood restaurant serving customers for over 60 years. The restaurant is famous for its fresh seafood dishes, such as the lobster bisque, crab cakes, and clam chowder, as well as its casual and laid-back atmosphere, with indoor and outdoor seating options.
Meanwhile, Union Park Dining Room is the perfect choice if you're looking for an upscale dining experience. This award-winning restaurant is located in the heart of the town's historic district and serves contemporary American cuisine such as filet mignon, rack of lamb, and pan-seared scallops. The restaurant's elegant ambiance and attentive service make it an excellent place for a special occasion or a romantic dinner while on vacation.
George's Place is a must-visit for those seeking a more casual dining experience. This family-owned and operated restaurant offers classic Greek dishes—such as gyros, moussaka, and spanakopita—with a modern twist. It's the perfect spot to grab a quick lunch or dinner with friends.
The Blue Pig Tavern is a historic restaurant with timeless farm-fresh eats. As Cape May's very first tavern, the restaurant was operating as early as the 1700s when Elias Hughes opened it up for whalers. Today, the Blue Pig Tavern has an extensive menu offering hearty breakfast, lunch, and dinner options. Plus, their varied kids' menu makes it a great option for the entire family.
Known by locals as "The Nail,"the Rusty Nail is a long-time favorite by all. Listen to live music at their sand bar, or play shuffleboard with a friend. The Rusty Nail is open for breakfast, lunch, and dinner and is great for kids too! Kids' meals are served on a souvenir Beach Shack Frisbee, giving you a fun after-dinner activity. Even dogs are invited for the fun at their annual Doggie Pageant. The Nail is the ultimate beach-vibe breakfast, lunch, and dinner spot.
If a crown had to be awarded for Cape May's best restaurant, we'd have to give it to the award-winning Ebbitt Room. Located in the heart of historic Cape May, The Ebbitt Room serves up unique dishes with farm-to-table ingredients sourced from the restaurant's very own farm, Beach Plum Farm. Their wine list is tastefully curated and thoughtfully paired, offering patrons the total dining experience. If you're looking for a luxurious evening out in a refined setting, look no further than The Ebbitt Room.
Beach Plum Farm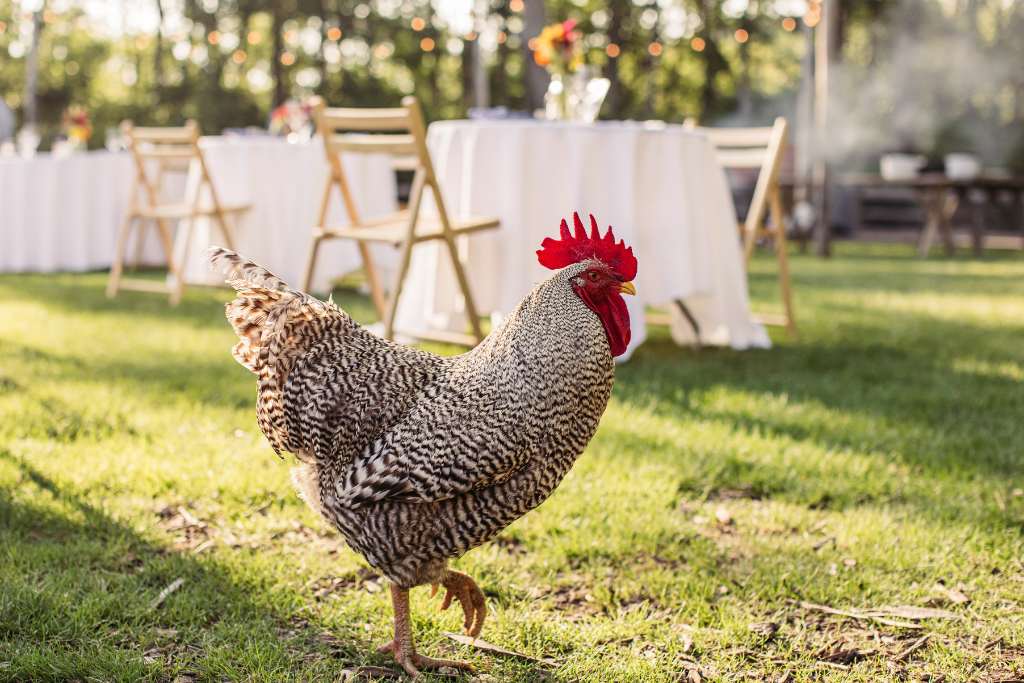 For a farm-chic beach stay, opt for Beach Plum Farm, set on 62 acres, and close to the lesser known beaches of Cape May. Stop by the farm's organic Market (housed in an authentic Amish barn) for breakfast or lunch, and stroll the exquisite raised flower and vegetable beds. For an authentic farm experience, stay in one of the six renovated or newly constructed (made to look weathered) two-story cottages, and enjoy exclusive access to the farm. The decadent cottages (more like homes) feature screened porches, fireplaces, stylish furnishings, and Smeg refrigerators pre-stocked with fresh eggs, homemade honey, jam and bread. Key in the secret code and wander (or take a bike or golf cart — every cottage has them) along the seashell-lined path to the farm. Visit the chickens and honeybees, savor the wildflowers swaying in the fields, and listen to the birdsong while gliding on a wooden-rope swing. Bike (only 10 minutes) to the beach and historic lighthouse, then relax by your private outdoor fire pit and gaze at the stars.
What to Do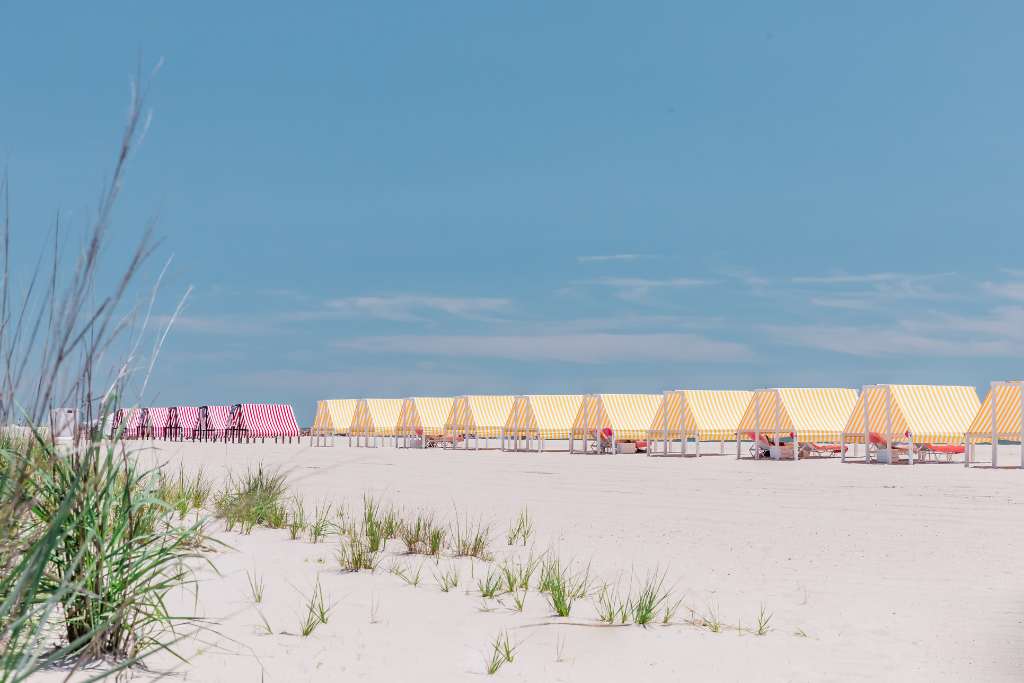 Although the beach is undeniably a top draw for a Cape May vacation, numerous other activities and attractions keep you occupied.
Start your trip with a shopping spree at the bustling Washington Street Mall, which boasts over 60 specialty shops and restaurants. The pedestrian-friendly zone features unique shops and local eateries that offer handmade jewelry, clothing, home decor, and souvenirs. In addition, street performers and musicians add to the area's vibrant atmosphere.
Another shopping destination is the West End Garage, a marketplace that houses over a dozen small businesses under one roof. Visitors can browse vintage clothing, artisanal food products, and handcrafted home decor items. Special events and pop-up shops also occur throughout the year, so check their schedule before you go.
For a traditional shopping experience, head to the Cape May Promenade, a scenic boardwalk along the beachfront. Here, visitors can find shops selling beachwear, toys, and souvenirs. Moreover, the Promenade offers stunning ocean views, making it the perfect place to relax and unwind after a day of shopping.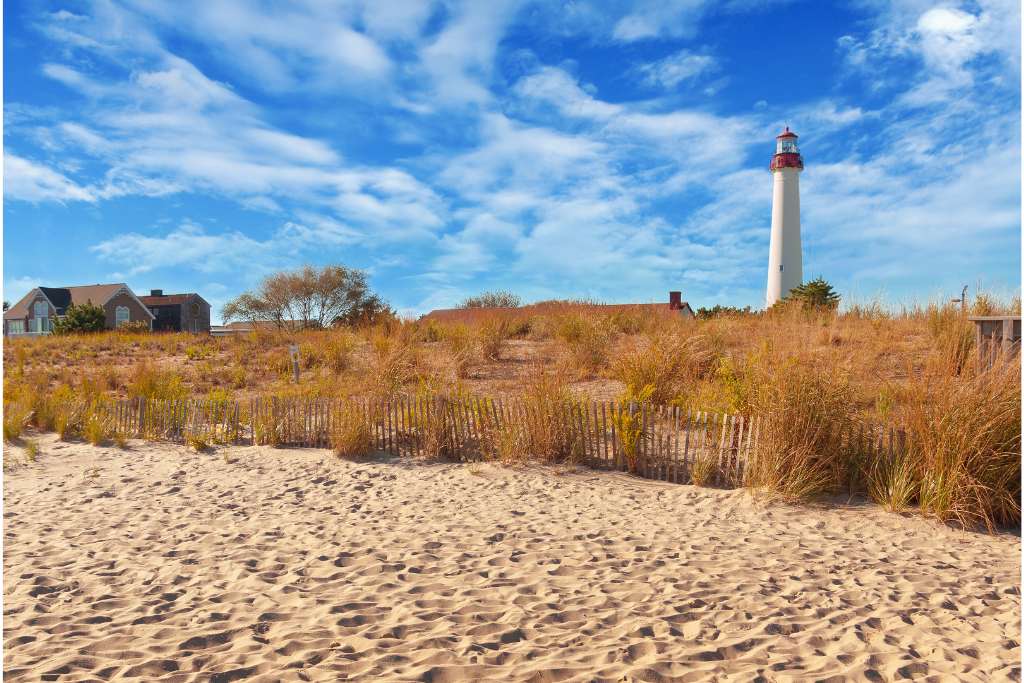 The Cape May Lighthouse is another top attraction in the area. This historic landmark offers visitors the chance to climb to the top for a breathtaking panoramic view of the ocean and surrounding landscape. Finally, a trip to the Cape May Zoo is a must-see for nature lovers. With over 550 animals worldwide, visitors can see everything from tigers and giraffes to lemurs and red pandas.
Experience Cape May's natural beauty by strolling along the beach or through picturesque gardens and parks. The Cape May Point State Park offers hiking trails, birdwatching opportunities, and a beach with stunning lighthouse views. The town's excellent dining options, ranging from seafood shacks to high-end restaurants, are also not to be missed.
History buffs will find plenty to enjoy in Cape May as well. The Emlen Physick Estate, a Victorian-era mansion, offers guided tours that provide insight into life in the late 1800s. Visitors can also take a trolley tour of the town's historic district, home to over 600 preserved Victorian buildings.
Featured image: Cape Resorts