During a visit to the Vatican which exhausts most tourists for its sensory overload, I feel energized — that's all thanks to my guide, Angelo. Instead of getting overwhelmed, I'm peacefully communing in front of mosaics, paintings, mummies, and bronze statues. In the Pio Clementino Museum area, I swoon over Nero's utterly immense, decadent bathtub, carved from purple stone and valued at some two billion dollars — utterly alone. Calmly led through the throngs by Angelo Amorico, founder of family-owned, Rome-based Access Italy, a Virtuoso member and one of the world's most elite onsite luxury destination management companies, I find peace in a place that normally sends my heart aflutter. Partaking of the company's uber VIP Vatican tour, we shoot through some of the holy complex's nine miles of opulent nooks and corners. As if by magic, velvet ropes lift for Angelo, secret passageways get revealed, doors seem miraculously to be left unlocked — all for the pleasure of our intimate tour. My Vatican experience, an adventure raved about by Oprah, who uses Access Italy every chance she gets (she's also cooked with them, toured the Appian Way with them and explored Sicily with them) gives me a private moment in the Sistine Chapel (unheard of) as well as allows me time in a room I am not supposed to name where only cardinals and other lofty leaders tread. In a word: I am gobsmacked.
More On Access Italy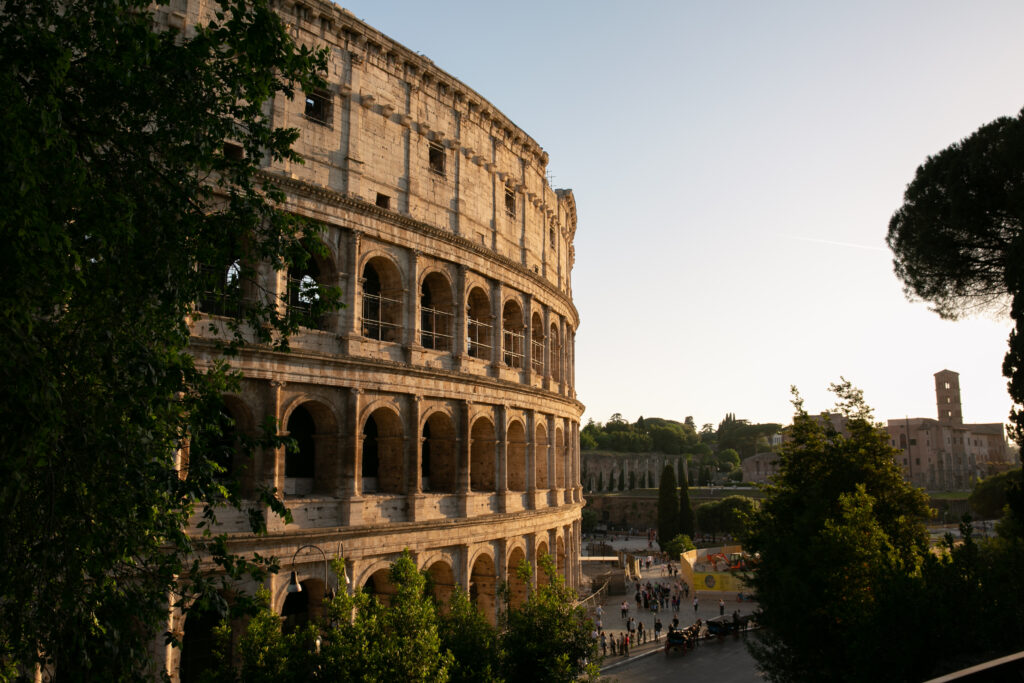 Based in Rome and specializing in Rome (and all of Italy), this electrifyingly elegant coterie of guides (usually Angelo, his handsome sons, and or other fascinating family friends), lead travelers around Rome summoning the unexpected feeling that you've been welcomed into their elite clan. Cooking class with a famous chef occur at their house — a restored nunnery near the Piazza Navona — yacht outings to Ponza happen on a friend's vessel, a priest just might leave a door ajar in a sacred place (you get the picture). Exclusive, breathtaking, and thoroughly VIP, these (pricy) tours stand out as some of the best I've experienced in the world.
Archeorunning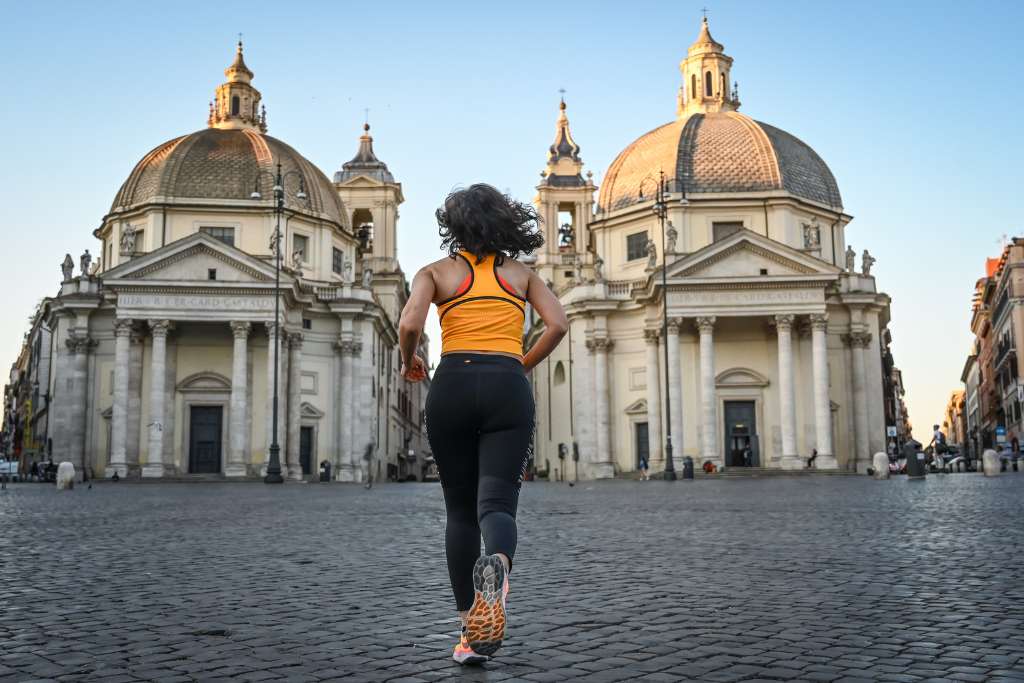 Back when I lived in Spain and went to Italy often, nobody in Rome ran. I remember being looked at askance by locals on the streets when I'd dash across the cobblestones in jogging shoes. But times have changed. Now, the world's most captivating art historian (also a trainer for the Italian National Olympic Committee), Isabella Calidonna — you can call her Isa —will pick you up in the early morning at your hotel for a running tour of the Eternal City, meant to showcase its artistic highlights. Don't want to wake up early? You must. That's when you have Rome's streets all to yourselves. Isa, ever passionate, will share her wealth of architectural knowledge, pointing out artful nooks and telling stories while leading you on a calorie-burning jaunt through Rome. Don't like to run? Don't stop reading. Isa also leads walking tours. Whether walking or jogging, your customized tour will accommodate any level — and take you to corners of Rome you've never scrutinized – even if you know the city well. Love movies? This licensed guide offers a range of tours including film tours that cover hotspots seen in flicks such as Angels and Demons and Roman Holiday. And at the tour's end, there's always coffee at Sant' Eustachio (Rome's best cappuccino) or, depending on the hour, wine at an al fresco bar.
Daverro Rome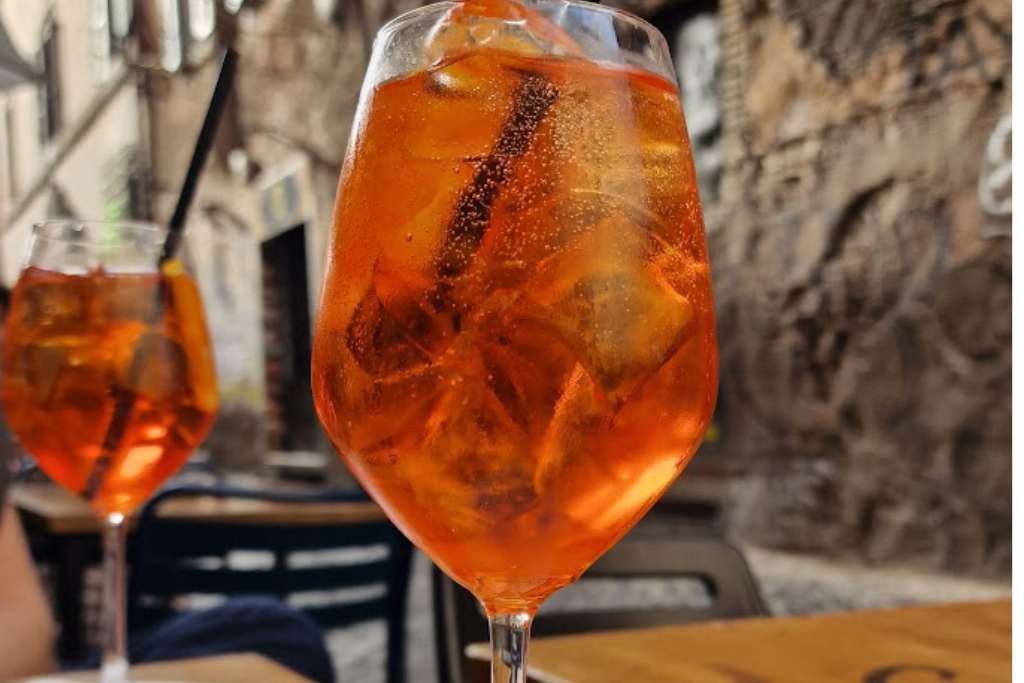 Oversized Aperol Spritzes at a bevy of stellar locales beloved by locals is just one of the tours you can do with cool kid Lauren Caramico, an expat who hails from the United States but has deep roots in Rome. An inveterate foodie who knows all the skinny on culinary gossip and gastronomic tittle tattle, Lauren literally has a best friend in every buzzy bar and restaurant in Rome. On her food centric tours you'll belly up to the bar or cut the line to hobnob with the owners of popular epicurean hotspots, join residents at their favorite pizza snugs and gobble up the Eternal City's most storied gelato. Whatever you crave, Lauren can cook up a plan to satisfy your gastronomic whims. Loosely translated daverro means "for real." With Lauren's bespoke itineraries from cocktail jaunts to pizza noshes to truffle hunts, you chew and digest Italy with veracity.
Sofitel Rome Villa Borghese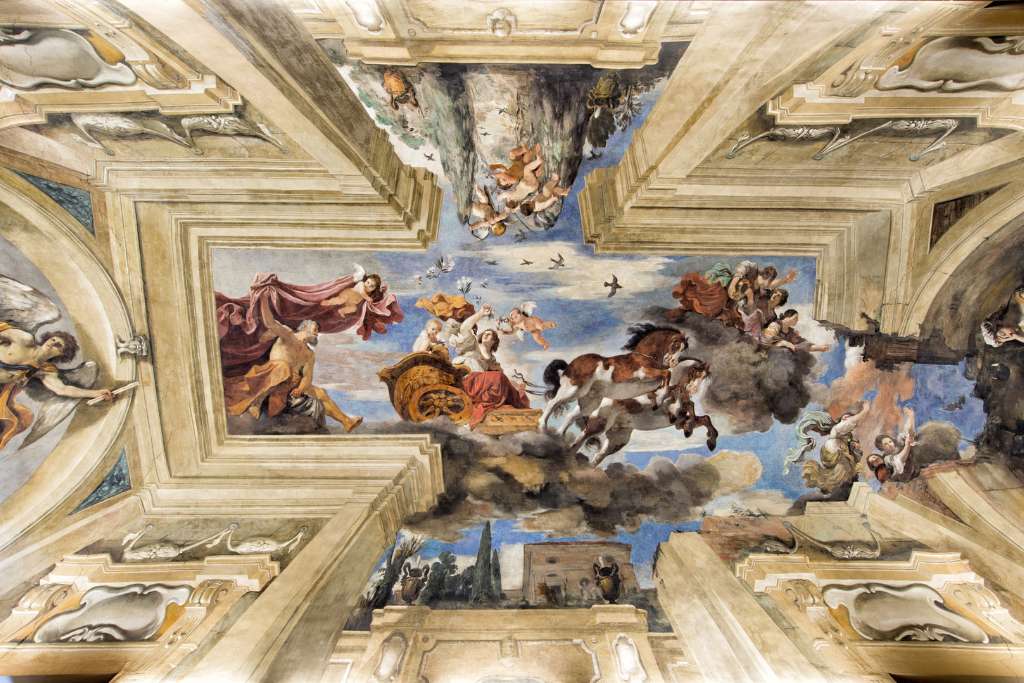 A breath away from the Borghese Gardens, this villa hotel was recently re-imagined by architect Jean-Philippe Nuel to evoke French flair and Roman regality. Bountifully baroque rooms, a rooftop bar, and stellar service are mainstays of the property, but guided experiences reign as Sofitel Rome Villa Borghese's tour de force. Subject matter ranges from photography to fashion. A boon for kiddos who sometimes get left out of the mix, the hotel proudly features multigenerational outings meant to spur a love of history and culture via riveting activities such as a Gladiator School, Stargazing like a Roman (led by an astronomer), or horseback riding on the Appian Way. For a dose of Roman zen, parents can participate in Yoga Around Rome, an outing that leads yoga practices in secret, historical sites such as at the Villa Torlonia or in the Giardino degli Aranci. For male Fashionistas who admire Roman style, the Men's Fashion Experience tempts. Led by Italian fashion influencer, menswear consultant, and model Giorgio Giangiulio, the customized program promises to revamp your wardrobe like dolce far niente.
Anantara Palazzo Naiadi Rome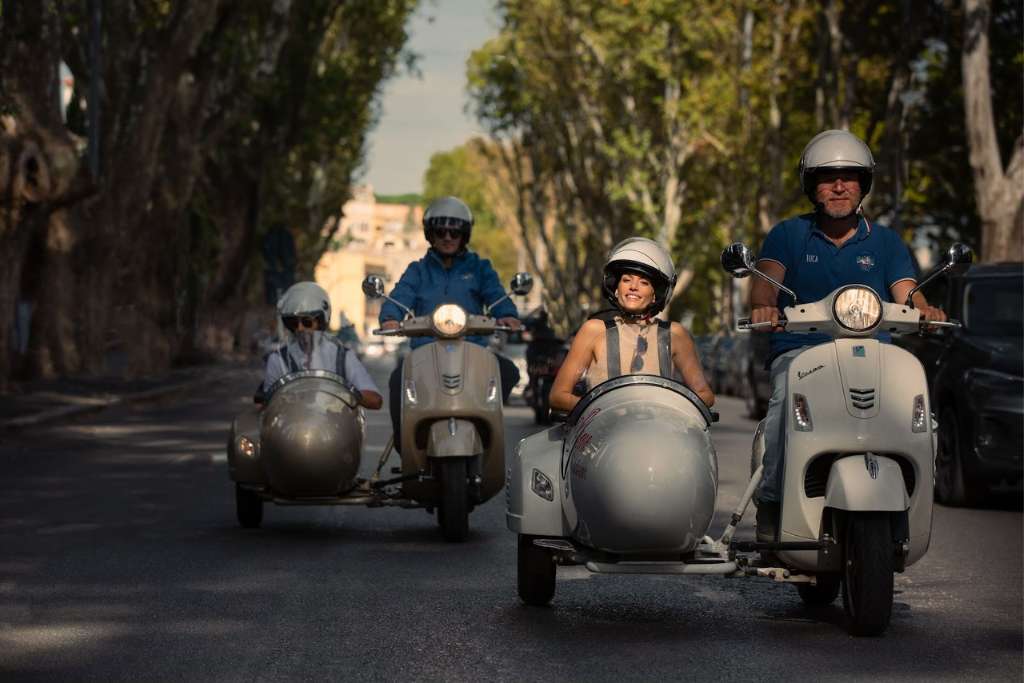 Perhaps no other hotel group has as passionate an impulse to immerse guests into the culture of its setting as Asia-based Anantara. With its prodigious expansion in Europe, the group takes the cultural offerings to a whole other realm. Just lounging in the common rooms of this Neoclassical marble fantasy near the Via Veneto would be enough (Hello classy Lobby Bar with your Murano glass chandelier), but the hotel's team has partnered with some of Rome's most fascinating — even whimsical — guides to provide unexpected and novel ways to sightsee the Eternal City. Consider the Vespa Tour, meant to borrow its mood from Roman Holiday. Join this one and you'll ride through Rome in a double sidecar with a personal driver guide. You'll whiz through the crowds to see sights such as Trevi Fountain and the Villa Borghese. In winter months, you can switch to a vintage Fiat 500 to stay warm. Alternatively, slowly roll through Rome in a golf cart on an Eat, Pray Love Tour. A wonderful way to slow travel through Rome's various neighborhoods, this jaunt has less to do with the book/movie (read: none really) than it does eating cakes and swilling coffee at local pasticcerie, ruminating in obscure churches full of stories, and falling in love with a side of Rome you've never seen no matter how many times you have visited.