I am not going to lie.
On our mother/daughter, five-day, nearly 200-mile bicycle onslaught of Austria's mountainous Salzkammergut region we took a taxi. Or two.
But that doesn't mean we didn't feel victorious at the end of an adventure that led us through wildflower-mottled, cow-inhabited meadows, up oxygen-depriving inclines, along the edges of crystalline lakes, and into the bosom of some of Europe's most picturesque, timeless hamlets. We had conquered the 200-mile Danube bike trek, Europe's most popular bike trail, two years earlier in just five days. That rather flat, well-marked ramble follows the river's bank from Passau to Vienna, passing vineyards, valleys, apricot orchards and moldering castles. We'd zipped through it faster than most people — which left us with a certain itch for something more challenging, an ambition that in retrospect we might call . . . hubris.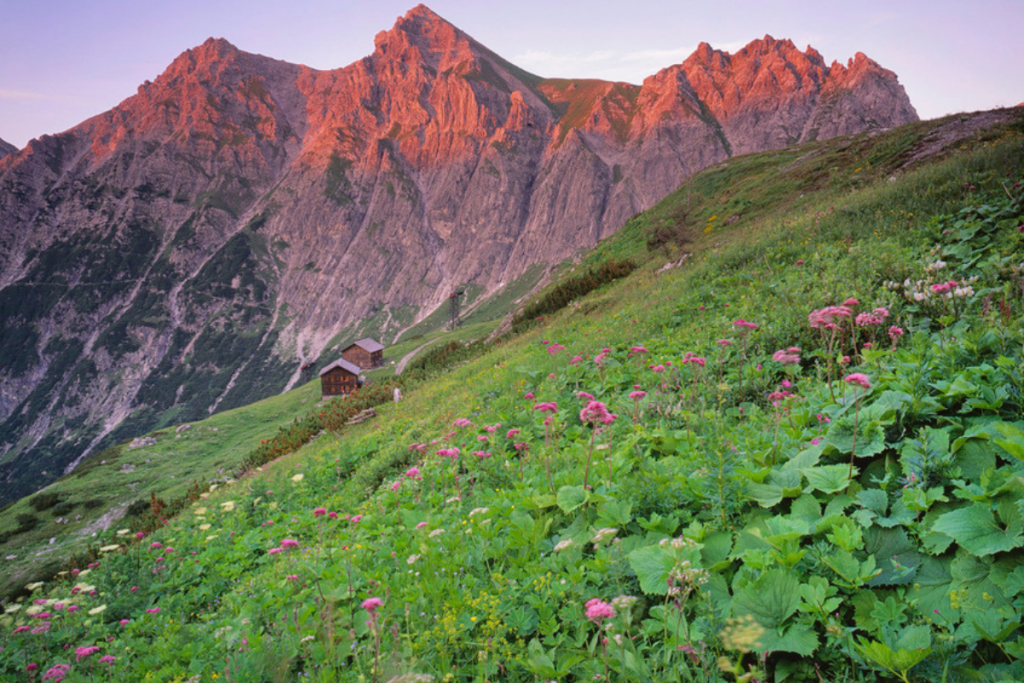 This summer, egos aside, quads well-oiled, and lycra lederhosen bike uniforms packed, we booked a self-guided trip through Austria's less-cycled, high-altitude lake region with Bike Tours Direct, an American company that interfaces with more than 100 local bike outfitters in 70 countries around the world. They offer a panoply of set tours for every level of cyclist, from hard core athletes to families, but they organize bespoke outings as well — for folks like us who yearn to go a bit off the grid. We'd used them on the Danube trip, where their efficient Danube area colleagues had organized our lodging, and transported our luggage from hotel to hotel along the way. Dropping off stellar bikes the first day in Passau, they'd handed us a ream of maps and sturdy helmets before pointing us in the right direction — literally. "Just go straight," they'd said. "Vienna waits for you."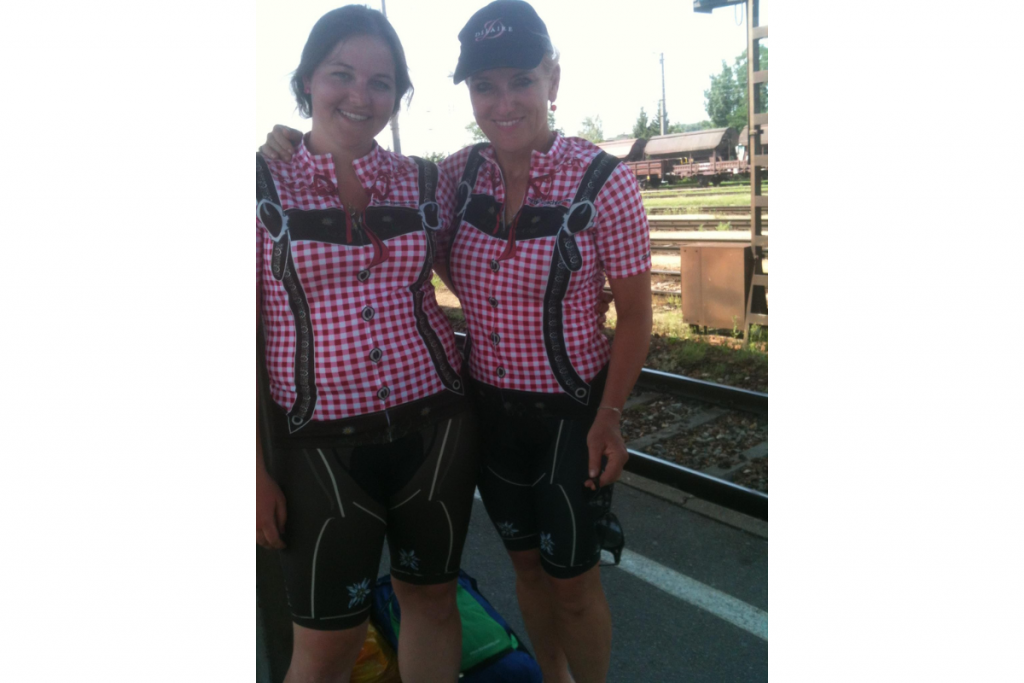 This year's trip, which began and ended in the baroque haven of Salzburg, would prove to be just as gratifying — but much, much less straight forward.
Feeling cocky, looking toward a trek of merely 40 miles, we stretch our legs in the shadows of 16th-century Schloss Fuschl, a castle hotel on the outskirts of Salzburg. We've spent a mollycoddled night here, feasted on a carnivore-pleasing breakfast buffet with views of Lake Fuschl, and now test our bikes before the first leg. Our transport, bright red and hand-built by the outfitter, boasts 21 speeds and trampoline-like shock absorbers. In matching bike wear, with map-reading paraphernalia attached to the handlebars and vinyl sacks aside the back wheel holding our essential accessories for the day, my adult daughter and I look the part. But, we aren't serious cyclists, just wayfarers who idolize the slower sightseeing that comes with conveyance via two wheels. Mounted on bikes, we take on the pine tree flanked hairpin turns of a highway, before connecting to the profuse network of bike paths that criss-cross this resort region of Austria.
The Salzkammergut, which translated means "Estate of the Salt Chamber," sprawls eastward from Salzburg along the Austrian Alps to the peaks of the Dachstein Mountains. It garners its name from ancient times when the area supplied much of the world's salt supply. Even today, tourists can visit extant salt mines. But the real draw to the region, a rural swathe of precipitous peaks, thick forests, valleys, raised bogs, limestone protuberances, rolling hills and nostalgic villages, is the abundance of glittering, glacial lakes — no less than 76 of them. The Austrian people revere the area, which spans three states.  As consummate outdoor enthusiasts, they hike, bike, swim, sail, fish, and lounge along the water's shores while soaking up the sun's ethereal golden light. Here, the Austrian penchant for upholding long held traditions manifests in the garb (lederhosen and dirndls are as common as jeans) and the grub (wiener schnitzel and colossal beers are ubiquitous).  For bikers, it's varied terrain — prodigious mountains, flat, lake-hugging trails, and hilly pastures — and, myriad well-maintained trails connotes a two-wheeled nirvana of sorts.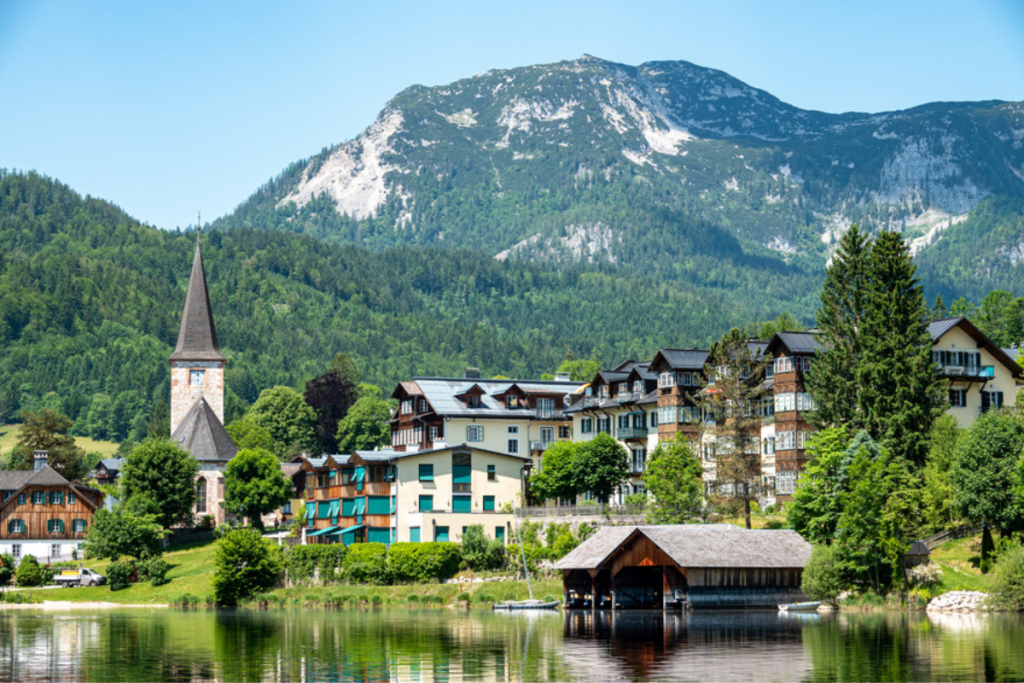 We spin with the gusto of an athletic Austrian on vacation amid the lakes. But, it isn't long before we hit a snag.  We find we have a knack for taking wrong turns. And the signage isn't quite as clearly marked as on the Danube path, where riders really only have to thrust in one direction. Luckily a coterie of kindly Austrians become our guardian angels, delivering us from disaster. "Vorsicht," they call out as I course off into a danger zone. With not a smidgen of German, I can only comprehend their alarm, but my daughter, a fluent German speaker and recent Austrian resident, understands, and redirects me to the safe path. "I think I need to lead, Mom," she says. But that doesn't help either. Our relatively short day expands. By the time we pass Hallstatt, a World Heritage site and possibly the world's most postcard-perfect, lake-sited town, we've been on our bikes for eight hours. According to our map, we have 12 more uphill miles to Altaussee, where our luggage awaits. Tension grows. We take another unfortunate turn, then have to carry our bikes through a forest, where we find a trail that unfurls to a diminutive village. At that moment, thunder roars and rain pours. We snap. And, just as we're about to blubber like babies, we see a sign plastered on the wall of a building. "Taxi." Yeah, we do it. We hitch a ride.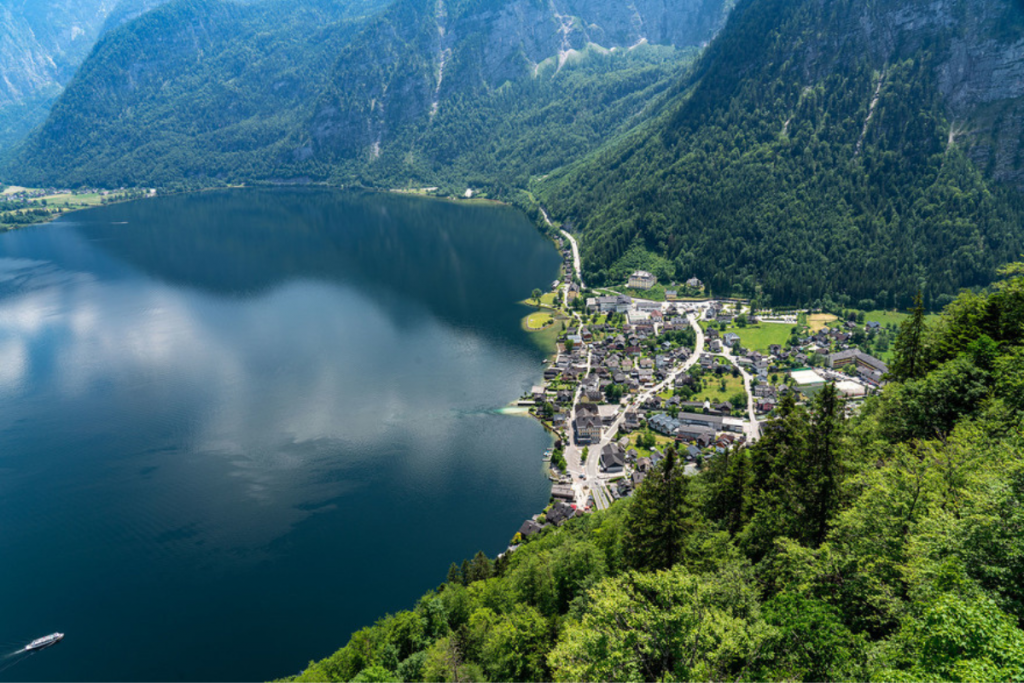 Incidents pretty much dominate on this journey. One day, we eschew the prescribed recommendation, and choose a shorter way from one valley to another. Turns out we've taken the direct route — over the mountain. The deeply rutted road soars up, then plummets down — way down. We navigate a rough hewn cave (for trolls?), and find ourselves on a section so endless and desolate we begin to divide up what might be our last meal: a half-eaten Luna Bar. Another day, after a perfectly executed leg from Bad Ischl, an imperial spa town, to stunning Gmunden which overlooks limpid Lake Traunsee, we figure we've overcome our tendency for misadventure. Not so. After a cavalier spin the next day through bucolic farmland, bordered with mountain views, we discover we've gone 20 miles off course, and returned to where we were miles ago. We've got hills to climb yet. And, we panic. With no houses, cars, or other bikes in sight, we attempt to commandeer a horse-drawn carriage, but the driver's off to a wedding. Eventually, we bury our pride, pull out the mobile phone, and call a cab. (Note: this is no easy task as it takes speaking German and begging six different firms to drive out into the country, but we finally find one affable fellow who finds the whole dilemma — and our matching lederhosen bike outfits — hilarious.)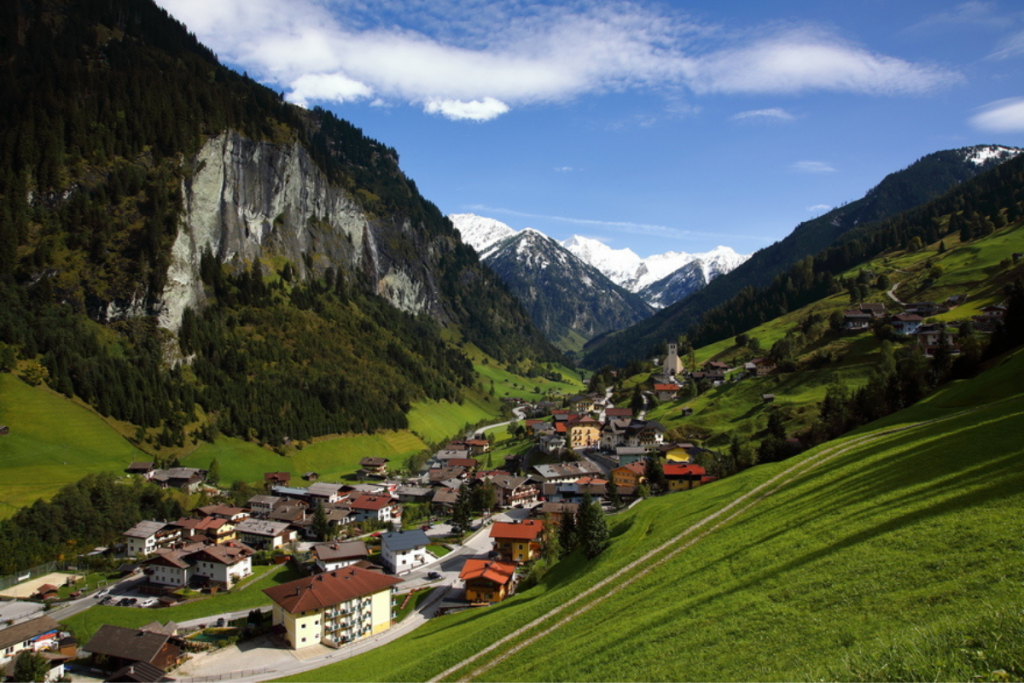 The last day, escorted by a local cyclist who acts as our human GPS, we roll into Salzburg. Due to our mishaps, we've seen a lot more of the Salzkammergut than we expected. And, that's the blessing. We've not only traveled by taxi, but hopped a few trains and cruised on a bevy of boats. We've stayed in castles, family-owned lake retreats, and spa hotels. Apple strudel, beer, pretzels, and schnitzel have fueled us. We've met a thousand kind souls, been swimming in frigid lakes, shivered in an ice cave, prayed in a centuries-old church, and slid down a prehistoric ladder in a salt mine. Being lost became the journey. And the mischances are the stories we'll tell.
Sidebar:
Our route (not including the wrong turns):
Hof Bei Salzburg (Fuschl) to Altaussee
Altaussee to Bad Ischl
Bad Ischl to Gmunden
Gmunden to Mondsee
Mondsee to Salzburg
The Hotels:
Hotel Schloss Fuschl www.schlossfuschlsalzburg.com
Romantik Hotel & Spa Seevilla www.seevilla.a
Hotel Villa Seilern www.villaseilern.at
Schlosshotel Freisitz Roithwww.freisitzroith.at
Schloss Mondsee mondsee.salzkammergut.a
Hotel Alstadt Radisson Blu mondsee.salzkammergut.a
The Outfitter: Bike Tours Direct biketours.com
Vocabulary to Avoid Misadventure on the Salzkammergut Bike Trails:
Vorsicht: Watch out!
Fahrrader Absteigen: Dismount from your bike
Steil: Steep
Gefahlich: Dangerous
Radweg: Bike Path
Falscher Weg: Wrong Way