On the lawn of Boulder's locally owned St. Julien Hotel, my husband and I are fighting over the last skewer of crispy brussels sprouts, seasoned with chipotle and agave nectar, one of four exceptional vegan appetizers, being passed around on a platter by affable waiters. I win, but my husband triumphs when another waiter swoops in with a plate full of artichoke-stuffed mushrooms. Momentarily sated, we lean together, sip our drinks, and gaze toward Boulder's famous Flatirons, extraordinary rock formations that look like a painter has smudged red paint with a palette knife in smears against the blue canvas of a vast Colorado sky. I grew up in this hip mountain hamlet with views of these immense rocks and the sight of them still never ceases to take my breath away.
In contrast to nature's momentous simplicity, just beyond the hotel's front doors, the bustling Pearl Street Mall hums with activity. It vaunts several long blocks of entertainment options — from street performers to bars to boutiques. But, we prefer this tranquil space in St. Julien's garden, the day's dimming light, and the long tables, bedecked with white tablecloths and fancy plating for our party. Along with a handful of hotel guests and local, vegetable-loving foodies, we've come for St. Julien Executive Chef Rich Byers' extraordinary Vegan Harvest Dinner, a seasonal garden party event that showcases the hotel's commitment to sustainability and celebrates Boulder County's bounty, vibrant farm culture, local farmers market, and the hotel's own on-site garden. During a wine-paired menu, we gobble up such delights as a jackfruit panzanella salad with arugula and local tomatoes, and a Colorado mushroom and black truffle risotto. Emblematic of Boulder's unique, unpretentiously posh vibe, this dinner encapsulates the city's ethos — a personality package that embraces food, nature, sustainability, and style.
More About Boulder, Colorado
Purportedly the most affluent mid-sized town in the United States, ever earthy Boulder lies just 40 minutes from Denver. An animated college town with a harmonic blend of urbanity and outdoor influences, Boulder manages to be both sophisticated and casual. With high marks for its 43,000 acres of open space, 200 miles of public hiking and biking trails, and easy access to adjacent mountain nooks, the city has instant allure for outdoor enthusiasts. Unapologetically, Boulder maintains its iconoclastic alter ego and creative verve — a legacy from its free-thinking, haven status entrenched in the 1960s. Come for the farm-to-plate restaurants, fresh mountain air, hiking, biking, fishing — and a general fun-loving atmosphere.
Where To Stay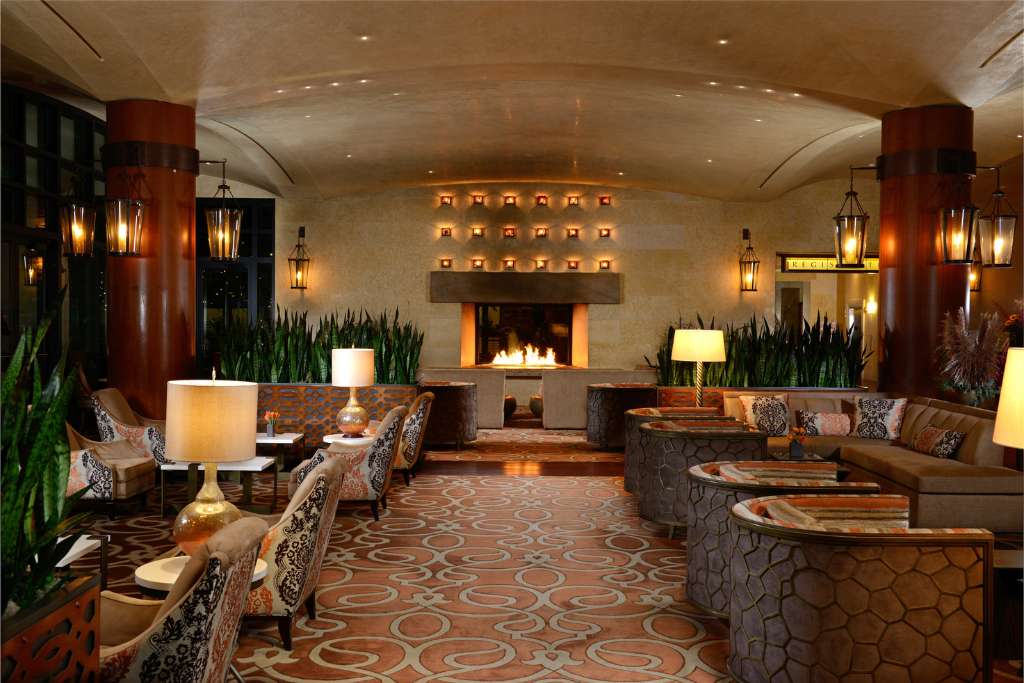 Conveniently situated on the pedestrian-only Pearl Street Mall, Boulder's finest hotel, St Julien Hotel & Spa offers guests the opportunity to enjoy Boulder like a local. With 201 renovated guest rooms, the hotel provides both a sanctum and a front door to the city's buzz. Jill's Restaurant and Bistro showcases local cuisine under the guiding eye of Executive Chef Rich Byers. Known for a speciality concierge program — wellness, adventure — the St Julien has an expert team to assist guests with Boulder-style immersion in a range of areas. Save an afternoon for the 10,000-square-foot Spa, which features both classic and energetic treatments. I recommend the Gemstone Chakra Balancing ritual.
Room to Book: Choose the King St. Julien Suite for its mountain view, private patio, and separate living area.
Six Things to Do on A Luxurious Long Weekend in Boulder
Up Up and Away
Like a magic carpet ride Fair Winds Hot Air Balloon Flights floats you high above the Boulder Valley, the mountain peaks at your side. When you return to earth, a flute of champagne celebrates your safe arrival.
Cavort at Colorado Chautauqua
At the foot of Green Mountain and the Flatirons, a short walk from both downtown and the University of Colorado, the storied Colorado Chautauqua beckons. Built during the 19th century's widespread Chautauqua movement, (a Utopian effort to bring wellness, education, and nature to the masses), the landmark's extant 1890s-era Chautauqua auditorium building remains only one of two such edifices in existence today in the United States. Wooden, majestic, with Victorian flair, it lords over a 40-acre parkland which also holds cabins, a playground, a pickleball court, an immense lawn, an academic hall, gardens, a general store, and a restaurant. From its boundaries, countless hiking trails twist up the mountain — to the Flatirons and beyond. Indulge in a concert in the old auditorium, known for its stellar acoustics. Have a picnic on the lawn. Lead the family on a long hike or read a book in the gardens.
Pearl Street Mall
Dive into action at the Pearl Street Mall, Boulder's vibrant social scene and gathering place. A pedestrian area that expands for four blocks (11th Street to 15th Street), it unofficially incorporates adjoining blocks and streets as well. Throngs of tourists and locals mill along its corridors day and night. Look for restaurants, shops, breweries, bars, street entertainers, and music venues. Don't miss: Corrida (a Spanish restaurant with a primo patio and Flatirons views), Into the Wind (a kite and toy store), Peppercorn (a cooking and kitchen store), Postino (for wine and bruschetta), Boulder Bookstore, Boulder Arts & Crafts Cooperative, Common Era (for unique fashions), Classic Facets (for jewelry), Violette (haute fashion), Stella's Cucina, Pizzeria Alberico (for pies and Aperol Spritz) and The Kitchen American Bistro.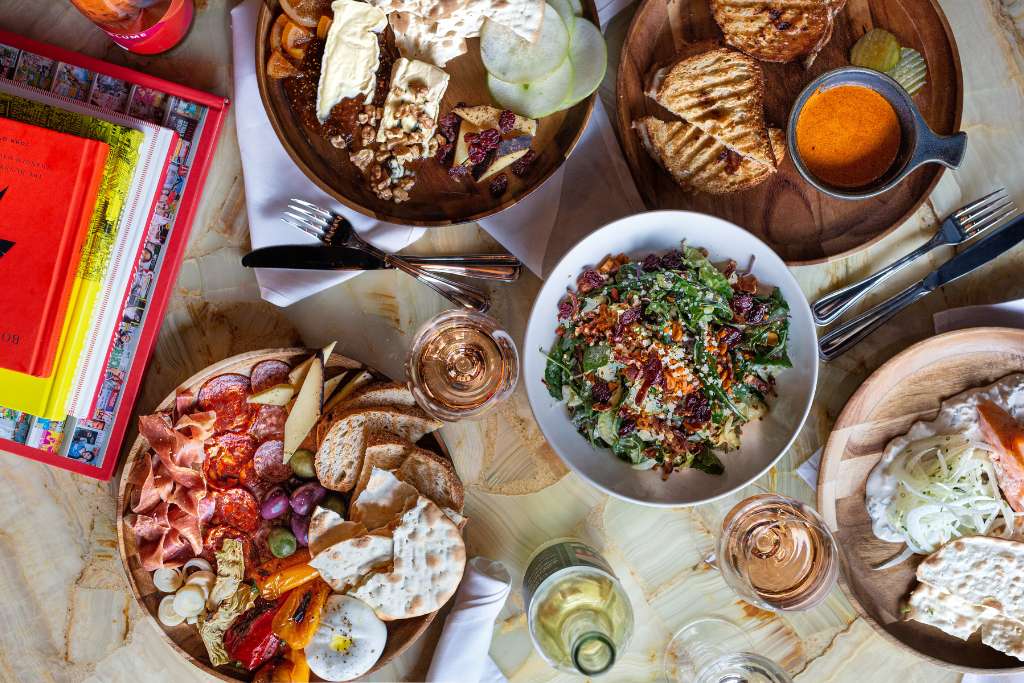 The Boulder Farmers Market and The Boulder Dushanbe Teahouse
On Saturdays (April-November), the Boulder Farmers Market, set up a few steps from the Pearl Street Mall, features an astonishing array of products, crafts, snacks, artisan products, and plants. With only Colorado producers participating, the buzzy venue satiates the senses. On its verges, the eye-catching Boulder Dushanbe Teahouse — an ornate building shipped from a sister city in Tajikistan in pieces, then reconstructed creekside — serves its own brand of tea and a light menu.
Local Table Tours And Farm Dinners
Join a progressive noshing tour around Boulder with Local Table Tours, where epicureans in the know lead you to bites at their favorite eateries. To taste Boulder County's bounty at its source, snag a coveted reservation at one of its popular farm dinners. Consider Meadow Lark Farm Dinners, Lyons Farmette or Three Leaf Farm. Alternatively, fill an empty afternoon at one of the area's 1,000 fertile farms as a volunteer or drive the Boulder County Scenic Farm Drive for a satisfying on-the-road sightseeing option. Love to picnic? Various farms have farm stands on site that sell produce. In town, Dedalus and Blackbelly Market both serve first-in-class gourmet ingredients for first rate picnic grub.
Hike and Bike
It won't feel like Boulder if you don't hit a trail… or ten. While hiking maps and apps are helpful and the area's countless trails are well marked, there's nothing like a hiking or biking guide to unveil an under the radar gem. Beyond Boulder Bike Adventures and Boulder Bike Tours reign as top outfitters for two wheel adventures, while Aspire Tours leads exemplar hiking, rafting, and climbing jaunts.
Featured image courtesy of Jeremy Janus on Canva.