We all need to step back and take a breath from time to time. From vacations to cleanses to yoga classes — there are plenty of little ways to find a route back to self, a way to start fresh. The problem is that the effect is often short-lived. The realities of life lead to stress and anxiety, and before you know it, old habits have returned.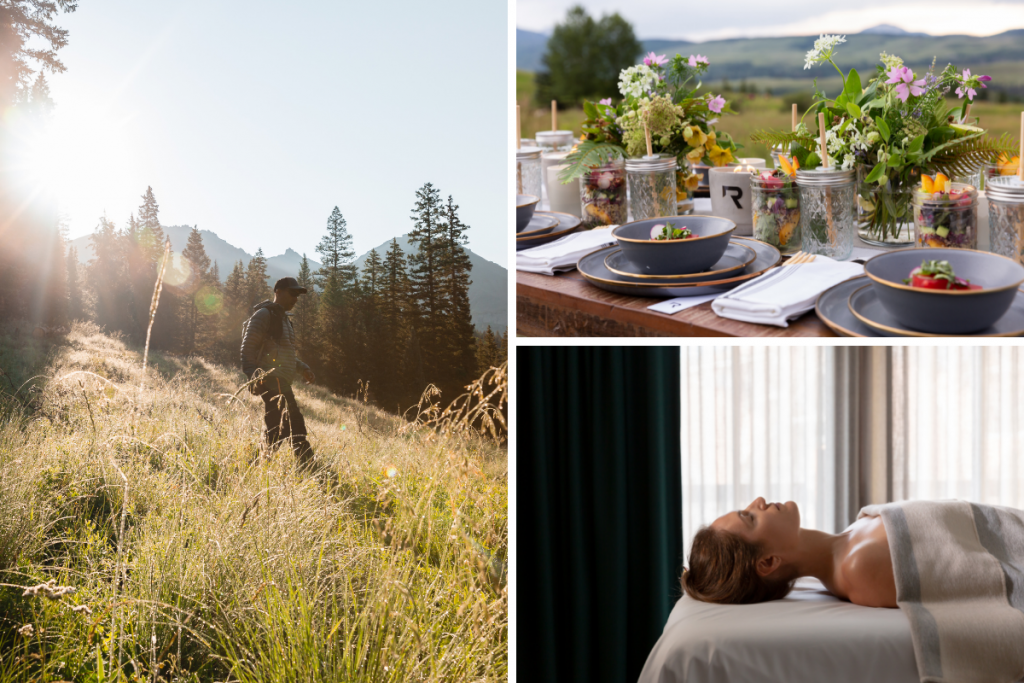 Lasting change is hard to come by —it requires a shift on a mental and emotional level. That type of change is the mission behind RESET Telluride, a new ultra-luxury retreat in Telluride, Colorado. Each weeklong retreat ushers 20 guests on a journey to reconnect with nature and self. Days are spent outside, exploring the untamed wilderness of the San Juan Mountains, while white-glove service and thoughtful touches remove distraction, allowing you to turn your attention inward. The result is true and lasting change.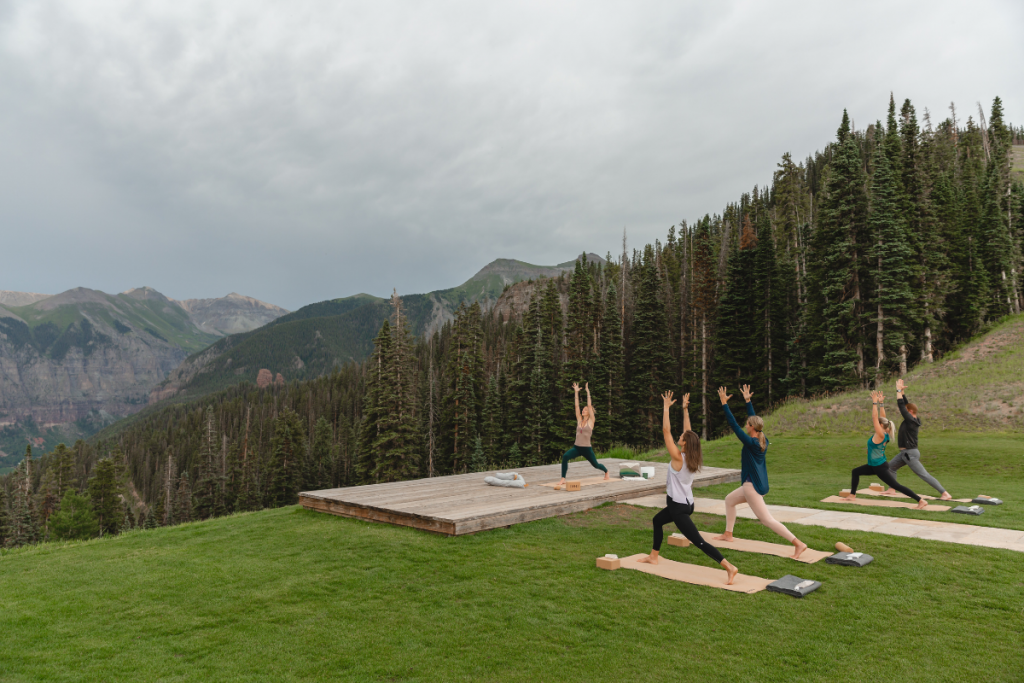 An idyllic, mountain-bound location miles from anywhere
A location deep in the mountains, far from the stresses of everyday life is part of what makes RESET standout. The community of Telluride, Colorado is a welcome six hours from Denver and 90 minutes from the nearest big-box store. The town is small, the people are friendly, and the towering 12,000 and 13,000-foot peaks set the tone for a retreat that is elevated in every way imaginable.
Bespoke accommodations in a private wing of a five-star hotel
The RESET home base is set at over 9,500 feet in elevation in Telluride's village in the sky. The mountain-bound Madeline Hotel & Residences, Auberge Resorts Collection is a five-star property accessible by car and gondola. An entire wing of the hotel is reserved for RESET guests, creating a sanctuary-like feel — from little touches like eye pillows and soothing bedtime oils to an oxygen enrichment program that provides therapeutic rest.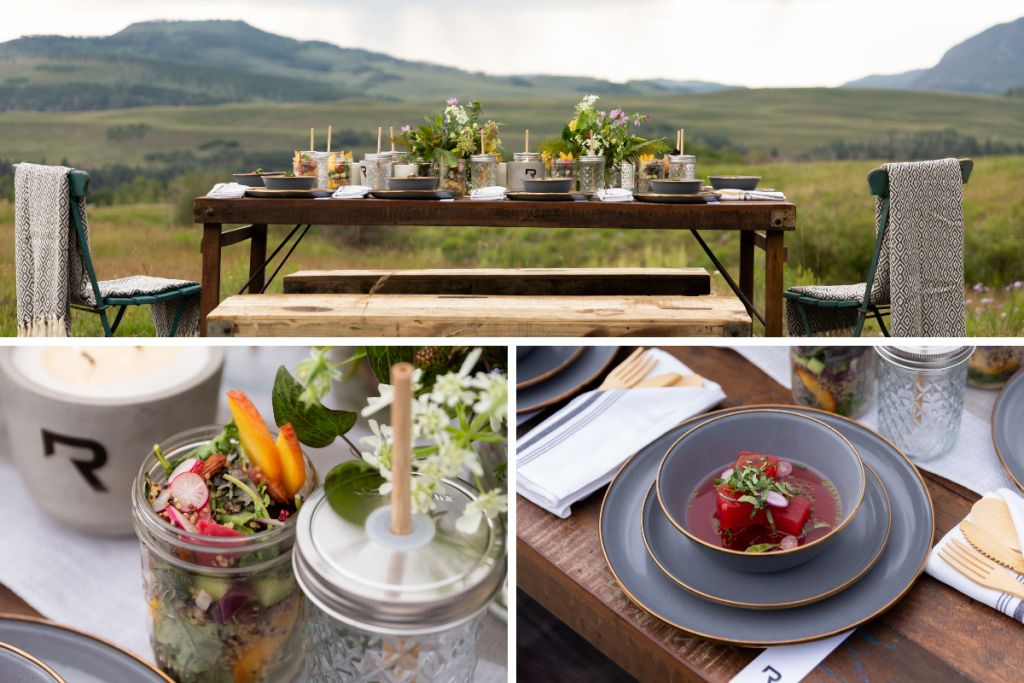 Plant-based cuisine, using food as medicine
With a belief that true change comes from within, RESET takes their food seriously. Every meal is designed by Chef Rachel Musquiz to support specific health goals, including inflammation reduction, digestion regulation, and hormone and blood sugar balancing. Daily elixirs and juices follow suit.
While nutrition and clean eating is central at RESET, each meal also feels a little indulgent — and is often enjoyed al fresco in a setting that's as pristine as the food on your plate.
Strengthen your body, calm your mind
The RESET retreat is built around the great outdoors. Each day — regardless of the path you choose — is anchored around a half-day trek led by a certified mountain guide. In addition to challenging yourself physically, you'll be immersed in the area's untamed nature — from meadows of wildflowers to high-alpine lakes and plunging waterfalls.
In addition to daily treks, you'll also have unlimited access to a private wellness center and a team of expert trainers and teachers. And when the day's hike is completed, you'll retreat to your mountain home for a 60-minute, in-room massage and perhaps a moment spent in the private meditation room to reflect on the day and revisit your intention.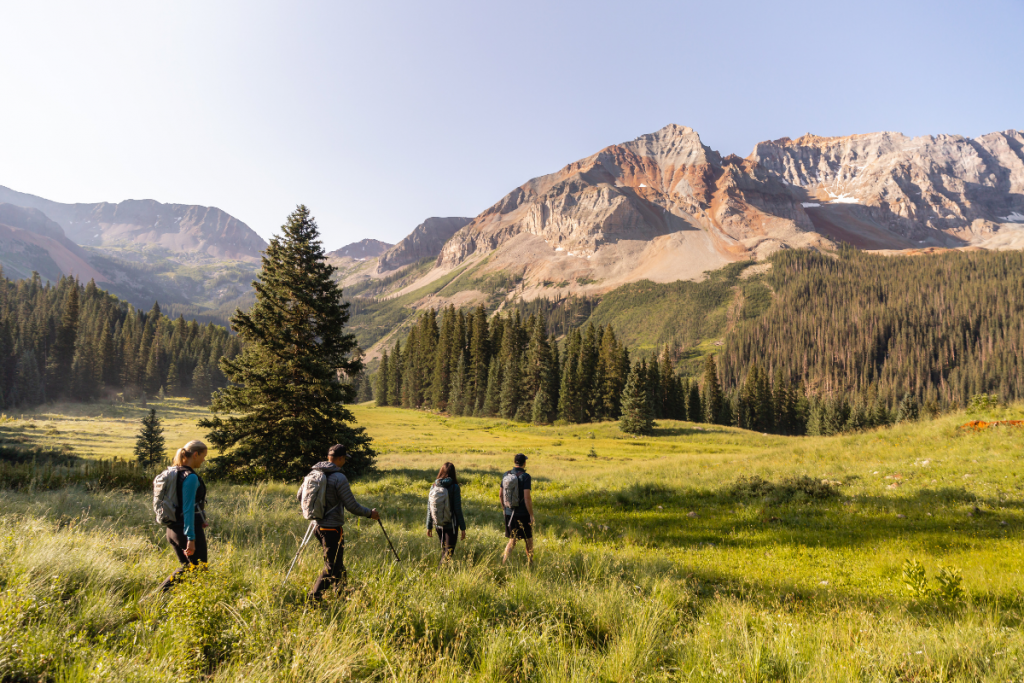 One program, three distinct paths
Every booking includes daily half-day treks, five 60-minute massages, unlimited access to the RESET private wellness center and meditation room, five-star lodging, and all meals, drinks, and snacks. From there, RESET guests can choose one of three offerings curated to suit various needs.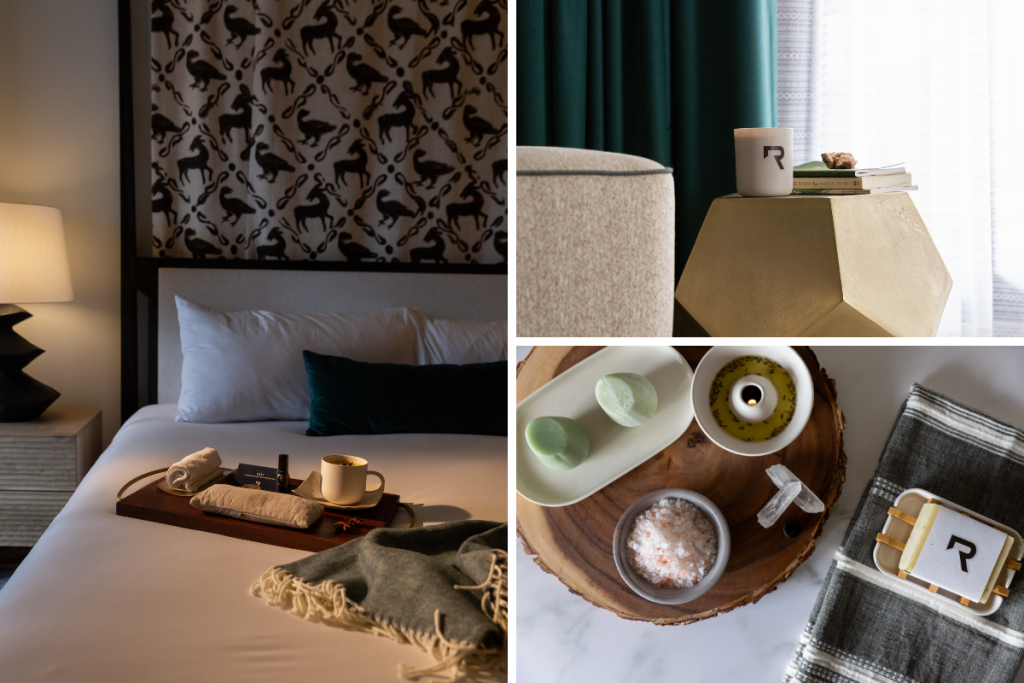 The physically focused REACH path is built around movement. Under the guidance of a certified guide, you'll set a rigorous trekking plan paired with expert-led fitness sessions. To round out the experience, you'll participate in a cooking class and curate a series of plant-based recipes and shopping lists that complement your home routine. The RECHARGE path is rooted in rest and relaxation. Added spa treatments and bodywork provide physical healing, while guided meditations ground you. Those looking to expand their horizons through adventure will find it on the ROAM pathway, which includes two private trek-in adventures, including rock climbing, paragliding, fly-fishing, and a traverse of Telluride's iconic Via Ferrata, a climbing route on a high-elevation rock face.
Rates start at $10,000 and are fully inclusive.