Baccarat Hotel New York, positioned in a glittery skyscraper right across the street from the storied Museum of Modern Art, is the sort of chandelier twinkling place where guests can sip from any of 15,000 various mixed-and-matched classic and vintage Baccarat crystal glasses and stemware during their stay. Much of that tippling (and crystal clinking) will happen in its seductive bar, where part of the hotel's museum-quality art collection hangs. The fanciful 60-foot bar, inspired by the stables at Château de Versailles, with vaulted ceilings, drippy chandeliers, crimson velvet and dark leather seats, and a Vermeer-like black-and-white checked floor, has a new mixologist lording over the bar scene, and like any good alchemist, he understands that melding atmosphere, setting, decor, and drinks into a cocktail of ambiance constitutes the true meaning of alchemy: an enchanted process of transformation and creation. The multi-award-winning Bar Manager Mark Tubridy created L'Art du Cocktail menu, the bar's stunning, provocative, and thoughtful new speciality drinks menu, each libation inspired by ten of the bar's most bewitching pieces of art. While you can't drink them all in one night, we suggest you return again and again until you've tried each one. Expect advanced mixology, unanticipated flavor pairings, mind-bending concepts, and storytelling that seems to make us ponder how art would taste if we drank it.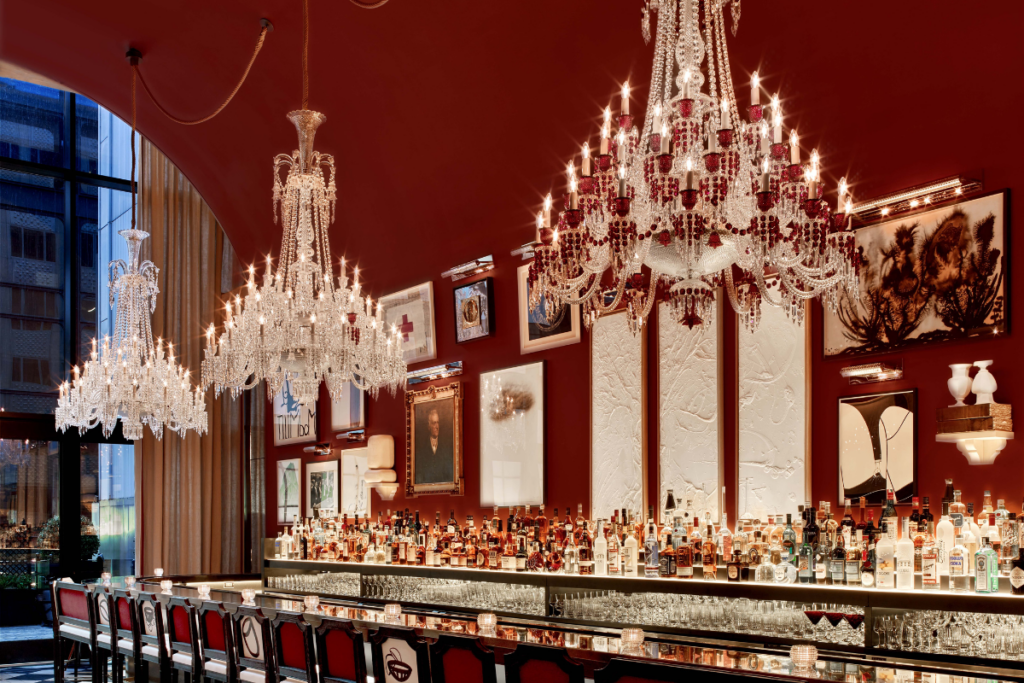 The Art
The Bar's private art collection features canvas paintings, mixed media prints, intricate sculptures, and striking photography which incorporate significant aesthetic movements since 1764, the year of the legendary Baccarat crystal brand's founding.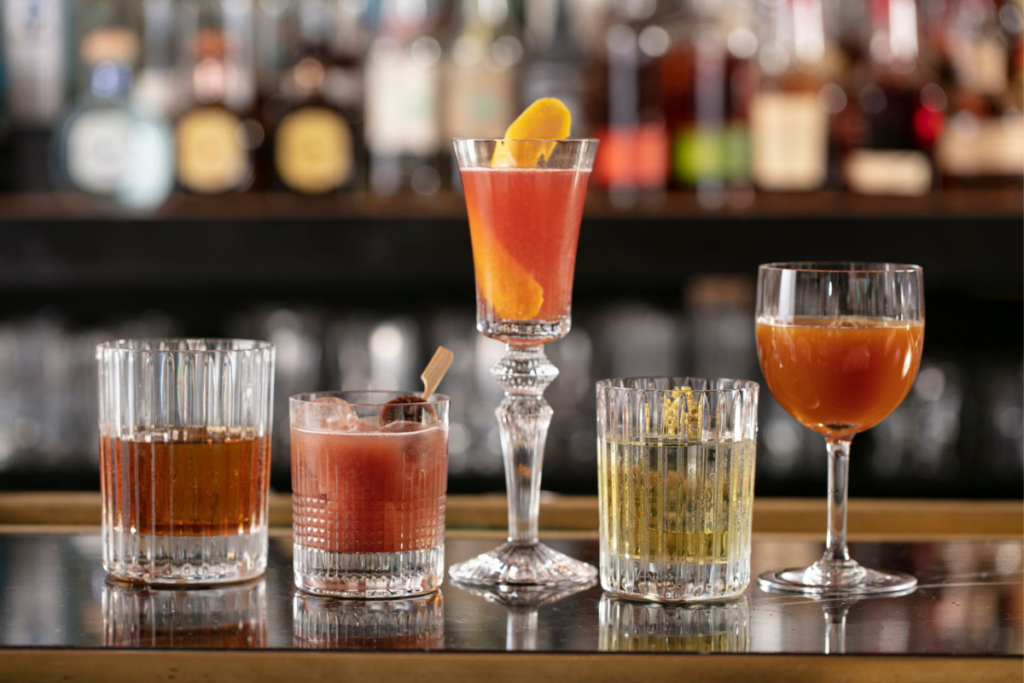 The Cocktails
Excerpts from the poetic L' Art du Cocktail menu, written and conceived by Bar Manager Mark Turbidy.
Dark Sky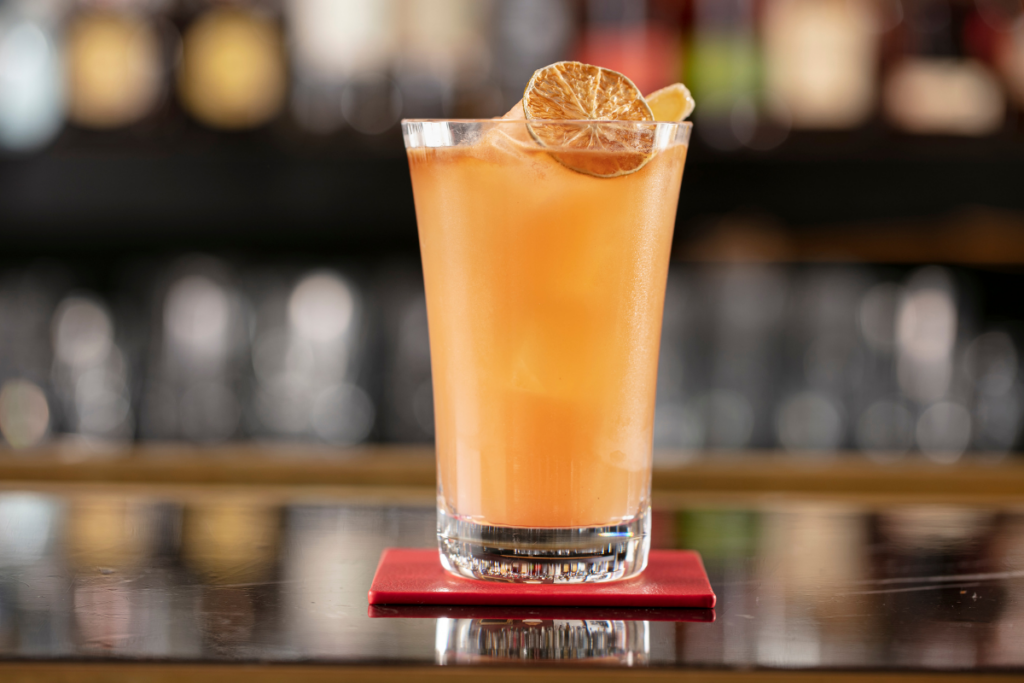 "As ominous clouds gather over a milky backdrop, the harbinger of a storm to come, this seasonal take on the Dark N' Stormy offers its own sensory overload. This bold cocktail combines spicy rye, cinnamon-oat milk, oloroso sherry, and ginger beer in a daunting symphony of flavors that complement the dark rum float looming overhead."
Dust To Dust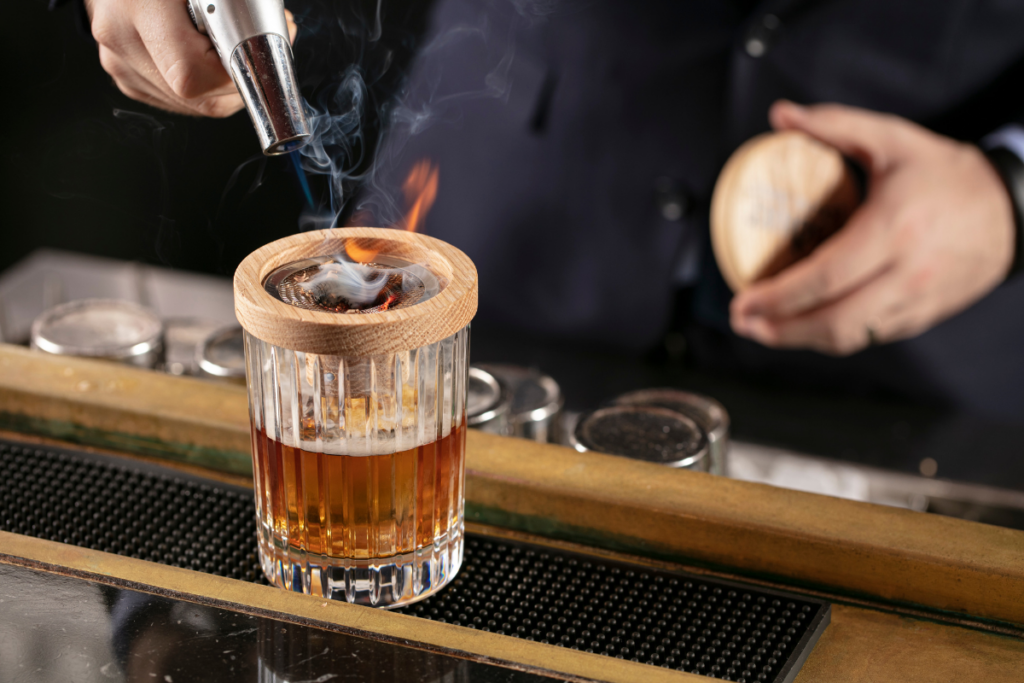 "With notes of butterscotch, banana, and walnut, this decadent Old Fashioned arrives in a plume of smoke, as if it too was born from the ashes. Just as Baccarat crystal is created, what begins as a molten mixture of various sands and metals is transformed by artisans into the perfectly crafted drinking vessel."
Forbidden Forest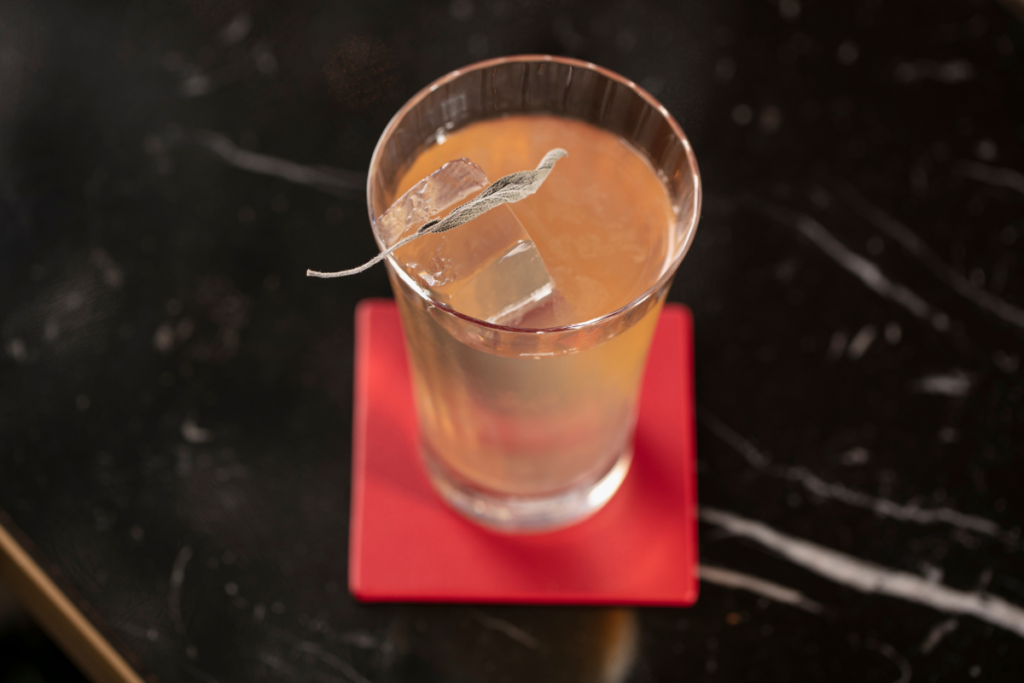 "Something deliciously wicked this way comes in the form of a bewitching Highball filled with nuanced notes of herbal sweetness and soft acidity. Enhanced by Monkey 47 Gin resplendent with numerous botanicals, many of which are foraged from within the Black Forest of Germany, the visual inspiration of gnarled entanglement of trees sets the tone for this enchanting cocktail moment."
Split Decision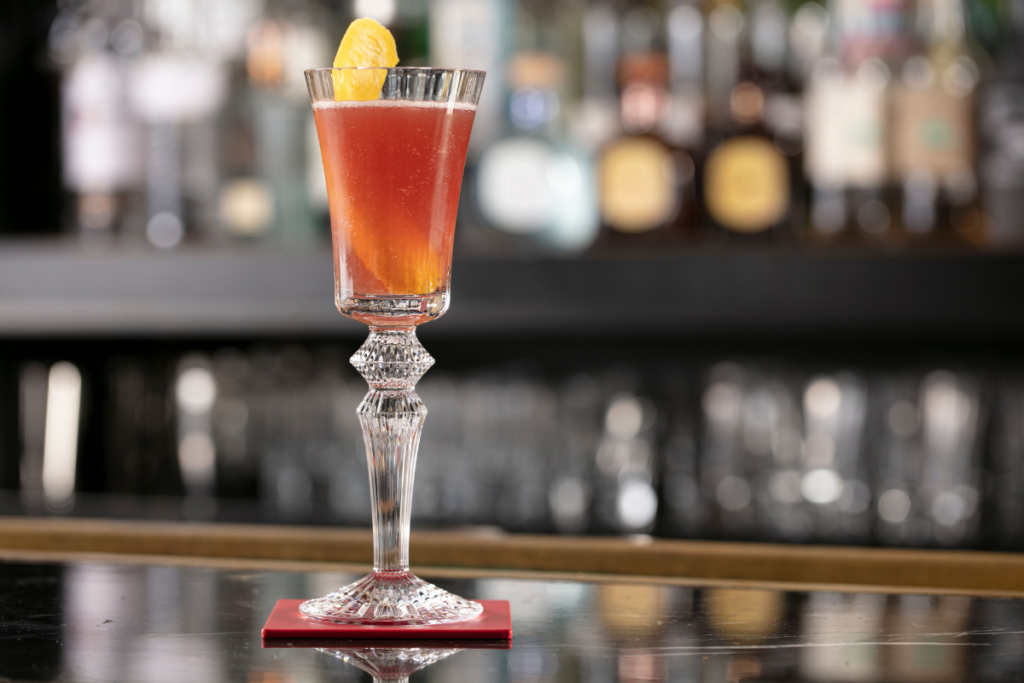 "A beautiful marriage of two classic cocktails, the Cosmopolitan and the Breakfast Martini, this citrus-centric cocktail celebrates the happy accident resulting from contrasting desires. Just as the women in these twin pictures who seem to be on the same path and yet somehow heading in different directions. Stop or go? Left or right? In the end, it doesn't really matter, which is ultimately what matters most."
Voodoo Way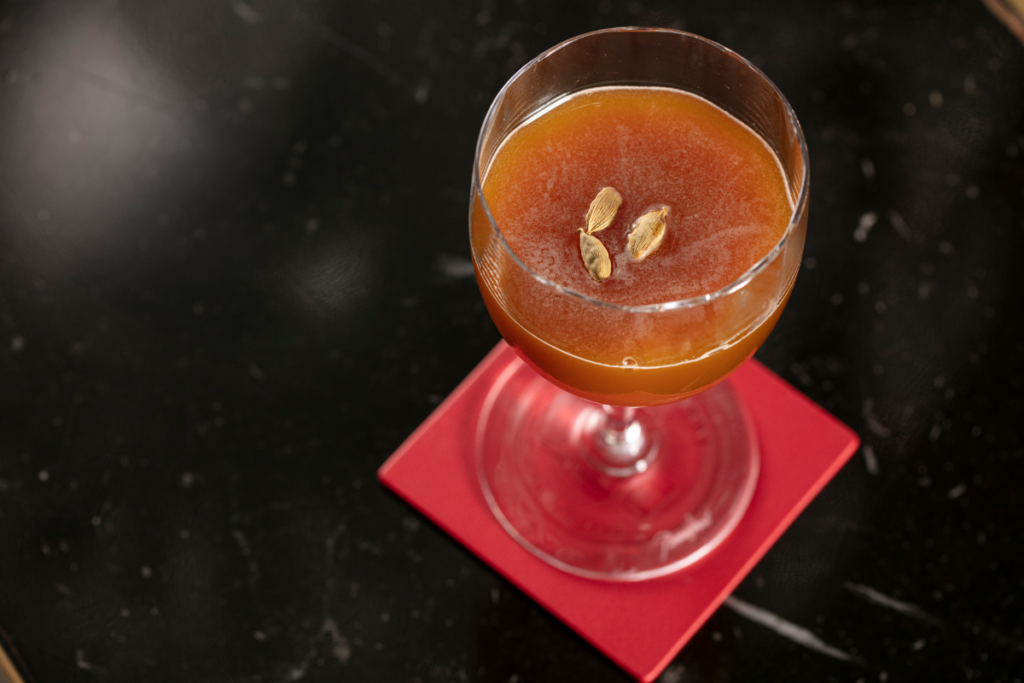 "Perhaps it is a touch of sorcery that makes these seemingly disparate flavors meld to produce a potion formed from apples and carrots, peaches and balsamic, bourbon and cardamon. The result is an enticing blend of seasonal sips that are 'picked from a tree, plucked from the ground, as what cannot be seen cannot be found."
Breaking Purple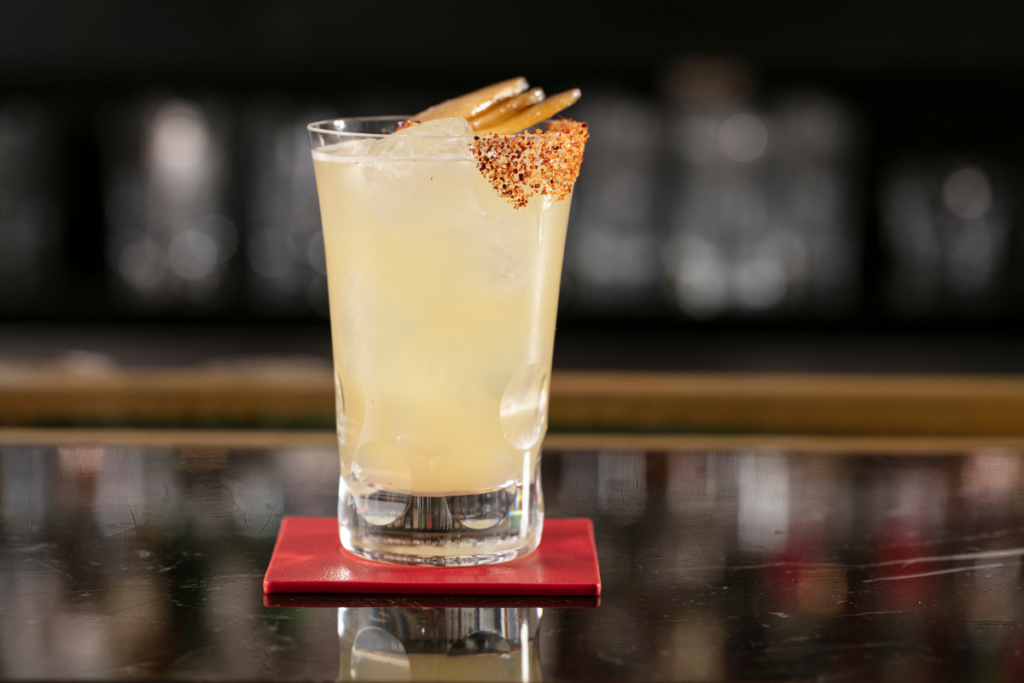 "If you were able to break a color, how would you do it and what would it look like? For example, purple, if it was dropped, would it simply shatter into a thousand pieces of blue and red? We invite you to ponder this deeply esoteric question while sipping on a liquid rainbow of mezcal and chartreuse, apple and plum, and thai chili and honey."
Desert Dance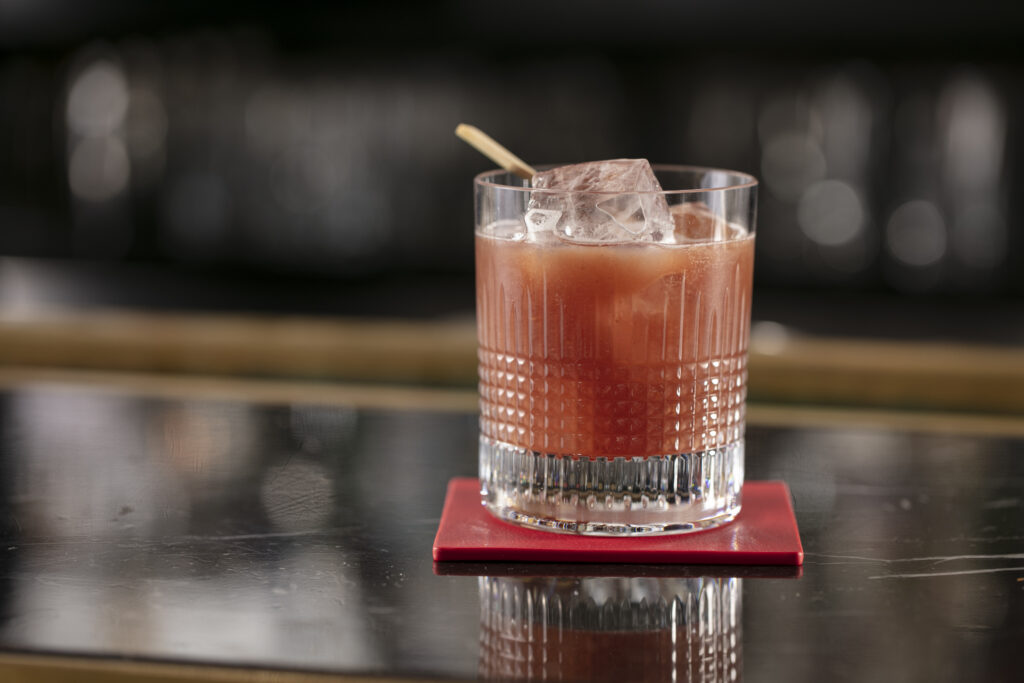 "Just as two agaves sway gently in a lonely desert wind, soft hints of sweetness and smoke intermingle with fig and tart tamarind to create a captivating performance on the palate. Both similar but somehow different, resulting in complementing flavor profiles that seem choreographed and synchronized, yet are really wild and free."
The Reach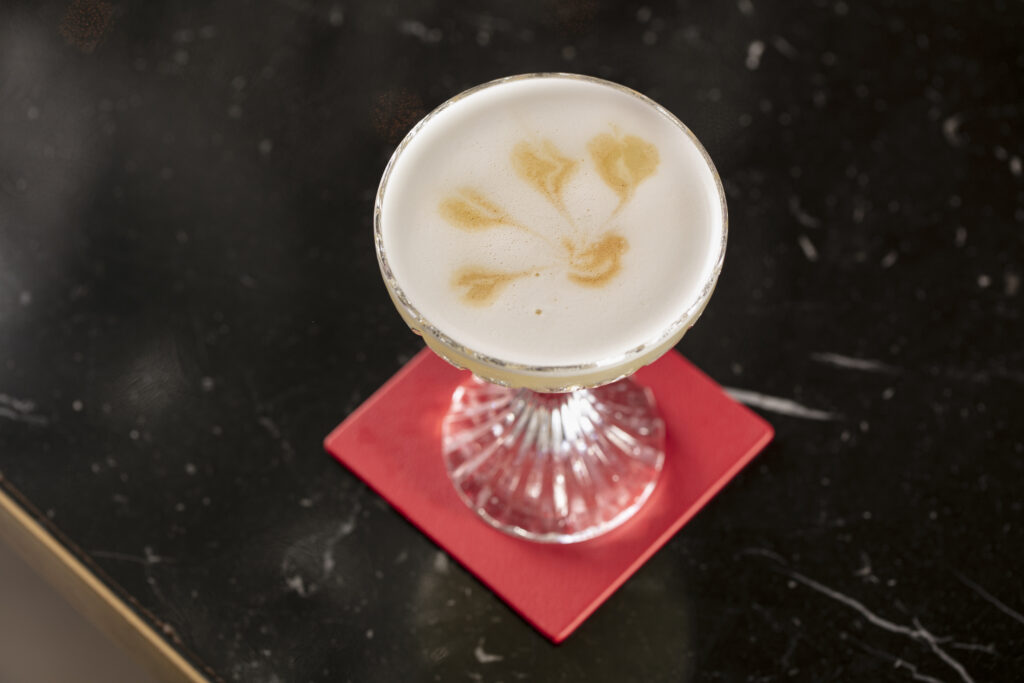 "A gripping moment awaits as hands reach out with intention. But is it to startle and scare, or grab and protect? Whatever drives the sudden movement from beyond the wall, it's likely the catalyst for a momentary chill. To calm the nerves and subdue the senses, a blend of Caribbean rums, Bolivian Brandy, and pear and maple set the stage for an adventurous evening out."
Harmonie
"Layers of cognac, Jamaican Rum, apricot, and chai tea hide behind the clarifying powers of coconut cream in this harmonious cocktail. Almost invisible to the untrained eye, these flavors wait patiently to be noticed, just as a blank canvas does. Yet inherent in both this unassuming exterior and choreographed flavors is so much to see and interpret."
Moulin Rouge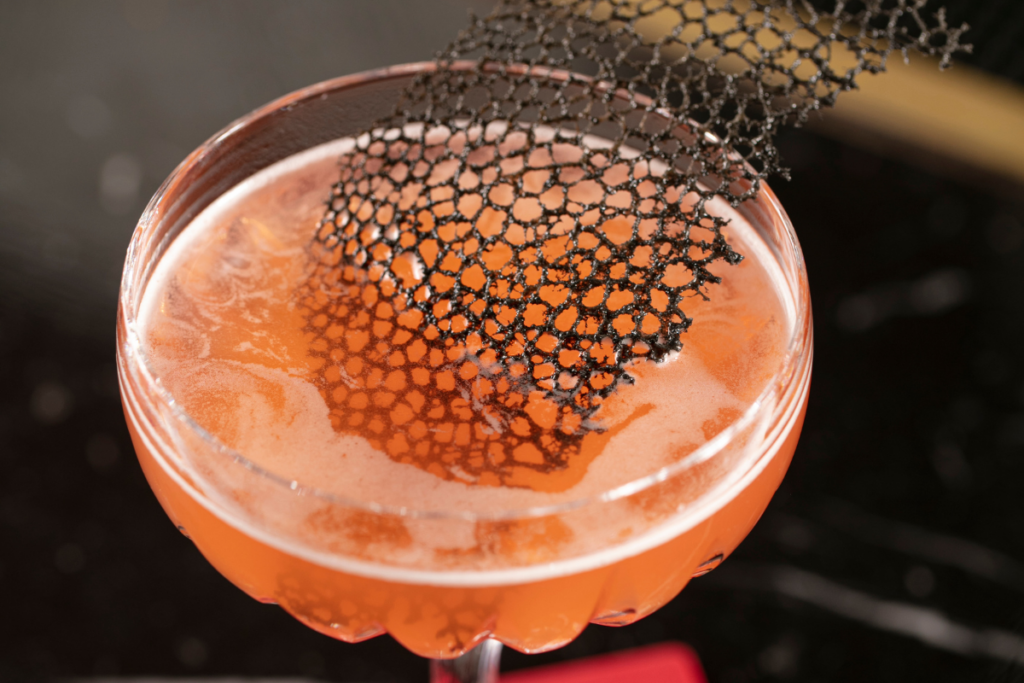 A cross between two alluring modern classic cocktails, this provocative potable captures The Bar's fanciful atmosphere and vibrant playfulness. The party may just be getting started and Moulin Rouge can't help but make you blush… and maybe that was the intention all along.