Summertime is fast approaching, and as the temperature rises we begin to look for different bottles of wine to drink. Bold and sturdy reds get replaced with crisp whites and fruit-forward rosés, with the latter becoming particularly appealing as the days get warmer. There's a great deal of versatility within the world of rosé wine, and you can find excellent bottles produced in different regions from Napa Valley, California to Spain to France, which is in fact the largest producer of rosé. This type of wine is best served chilled, usually somewhere around 50 degrees, and pairs well with many different foods, from seafood to cheese to fresh grilled vegetables. There are dry and slightly sweet rosé wines, so there's always a good bottle to pick depending on your palate and what you are pairing it with. Like other types of wine, rosé is best served in its own particular glassware, like this Rose Wine glass from Riedel that is supposed to accentuate the fruit and berry notes of the wine. We've put together a list of five rosé wines to try now from some well-known wineries and producers on both sides of the Atlantic.
Fleurs de Prairie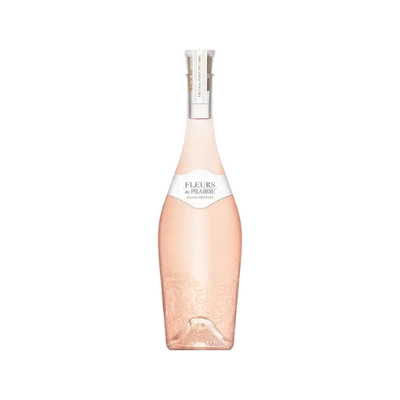 This rosé wine from the South of France is made from a blend of five different types of grapes: Grenache Noir, Syrah, Carignan, Cinsault and Mourvèdre. The name translates to "wildflowers," and indeed there is a certain floral quality on the palate of this light and delicate wine.The grapes are direct pressed, and then each varietal is fermented separately in stainless steel tanks. Look for notes of lemon, ripe red berries, and a touch of acidity that make this an excellent choice to pair with a summer meal of grilled meat and fresh vegetables.
Price: $20, totalwine.com
Mayacamas Grenache Rosé
The 2021 vintage of California's Mayacamas Grenache Rosé will be available beginning in May for mailing list members (you can sign up here). Mayacamas, which was founded more than 125 years ago, is located in Napa Valley and has vineyards on the slopes of Mount Veeder. The grapes for the 2021 vintage rosé were harvested in late August, pressed in whole clusters, and fermented in stainless steel and French oak puncheons. Look for notes of peppercorn and sandalwood on the nose, and citrus, peach, plum, and red berry on the palate. This is another great wine to pair with food, from cheese to grilled meat to a simple fresh vegetable salad.
Price: $45, contact mayacamas.com
Angels Ink Rosé 2021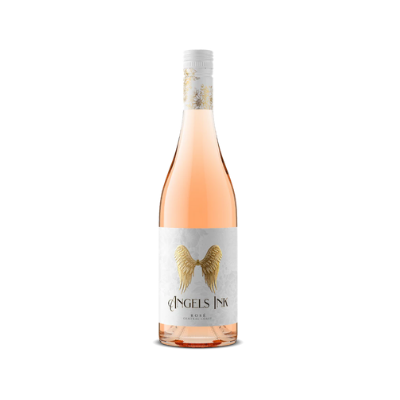 Angels Ink is a modern interpretation of wine created by the fifth generation of winemakers at Wente Vineyards in California's Livermore Valley. The focus is on Pinot Noir, but the team also released its first vintage of rosé wine this year, made from grapes grown on the Central Coast of California. According to the winemaker notes, the grapes were cold fermented to retain maximum flavor, and then aged for three month in stainless steel. There's a sweetness on the nose with some strawberry and ripe watermelon notes, followed by a juicy palate with more berries, melon, citrus, and a hint of crisp acidity. Fish tacos and pool parties are two of the recommended pairings for this bright wine.
Price: $25, Angelsink.com
281 Rosé 2021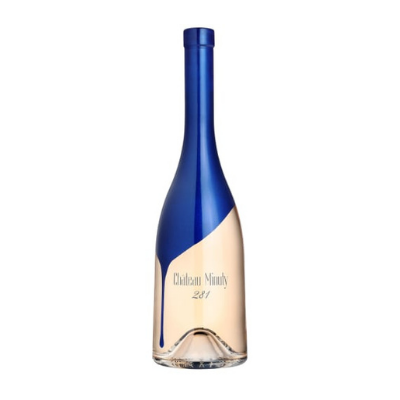 France's Château Minuty has several different rosé wines available in its core lineup ranging in price from affordable to high-end, all of which are of very high quality. The pinnacle from this family-owned winery on the Saint-Tropez peninsula is the 281 Rosé, with the 2021 vintage showing just how good it can be. The name 281 comes from the Pantone number of the blue color that marks this stylish looking bottle. The grapes, 90 percent Granache and 10 percent Syrah, are all grown on the estate, direct press fermented and aged in stainless steel for four months. According to the winemaker notes, the 2021 harvest was marked by some weather extremes, but the resulting wine is redolent with notes of peach and grapefruit on the nose, and citrus, white flowers, and a touch of minerality on the palate.
Price: $95, wine.com
Cakebread Cellars Vin de Porche Rosé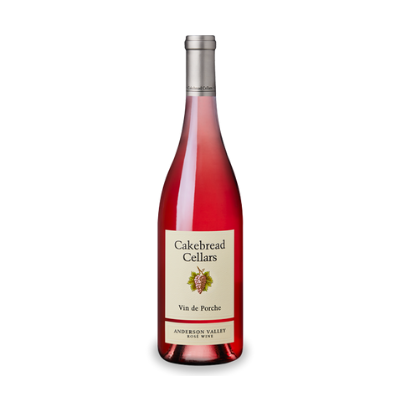 For a reliable and affordable rosé wine, look no further than Cakebread Cellars Vin de Porche. The new 2021 vintage has all the elements of what makes this wine so commendable, made with 98 percent Pinot Noir grapes (the rest are Syrah) from California's Anderson Valley in estate vineyards Annahala and Apple Barn. The grapes were whole cluster pressed and then fermented at cold temperatures, before being aged for three months in a combination of stainless steel and neutral French oak. There is a pleasing minerality and dryness to this crisp rosé wine, which is complemented by notes of ripe red and black berries, citrus, stone fruit, and melon. Pairing suggestions include cold pasta salad or fruit tart, but this wine will go with just about anything you can think of.
Price: $30, Cakebread.com