When you look at a map of Italian wine regions, you're basically looking at a map of Italy. Nearly every acre of the country is dotted with — if not covered in — vines. Many of the regions have their own DOCs or DOCGs (designation of controlled origin or designation of controlled and guaranteed origin, basically labels that prove a wine's provenance), as well as indigenous grapes that are grown nowhere else in the world. Wine has been interwoven with Italian culture, for at least four millennia, so much so that when the Greek empire controlled the region, the area of modern-day Italy was called Oenotria — the land of wine. Unsurprisingly for a country with such a rich viniferous history, Italy also excels at wine tourism (as well as indulgence in the good life with relaxation, spas, and incredible dining experiences). Each region has a distinctive cuisine to go along with its unique-in-the-world vintages, as well as storied wineries, boutique hotels, and excellent restaurants to round out your visit.
Tuscany: Chianti Classico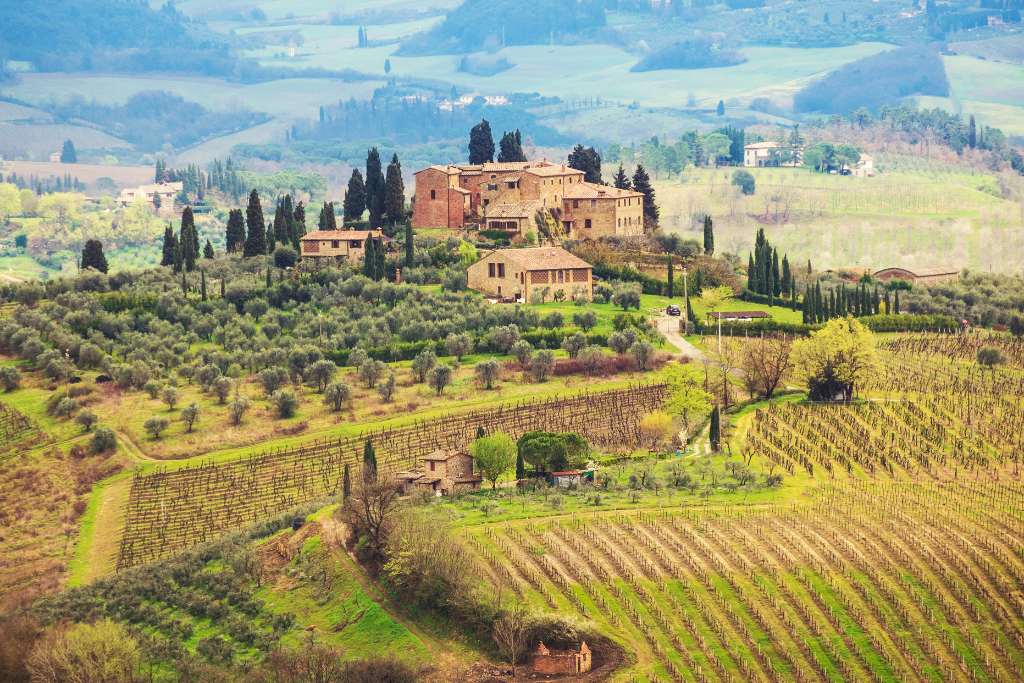 It's hard to think of a more quintessentially Italian destination than Tuscany. With its rolling hills and picturesque manor houses and villas, Tuscany is known for producing some of the best wines in the world, including Brunello di Montalcino and Super Tuscans (not a term of editorial praise but a designation for wines produced from non-indigenous grape varieties). But it's most famous for Chianti Classico, the red wines made in the historic Chianti subregion.
Sip: The family-owned Castello di Ama is known for producing exceptional wines, especially its Chianti Classico Riserva.
Eat: Osteria di Passignano is a Michelin-starred restaurant in the heart of Chianti Classico that offers a culinary journey through Tuscan flavors using locally sourced ingredients.
Stay: Castello di Casole, a Belmond Hotel, combines rustic charm with modern elegance. The hotel, in a restored 10th-century castle, has stunning views of vineyards and olive groves.
Also in Tuscany, a family-inherited estate near Siena — Vallepicciola — is a new winery with several acres of vineyards. Bruno Bolfo quickly fell in love with the art of wine making and preserving ancient Chianti traditions and techniques, and soon added another 300-plus acres of grapes to the property. The winery currently produces over a half-million bottles of wine per year, along with olive oil, made from olives hand picked and cold pressed the same day.
Sip: Classic Chianti or try one of the sparkling wines, including a signature rose.
Eat: Il Visibilio, The Club House's gastronomic restaurant — under the consultation and advisement of two-Michelin-star chef, Giuseppe Iannotti — is known for its 24-dish, 17-course tasting menu.
Stay: Both the 36-room Hotel Le  Fontanelle and 15-room The Club House are located near the winery (all part of Fontanelle Estate brand). Bike or take the complimentary car to tour and taste the wines, then return to lounge by the dreamy outdoor pool overlooking the rolling Chianti hills.
Piedmont: Barolo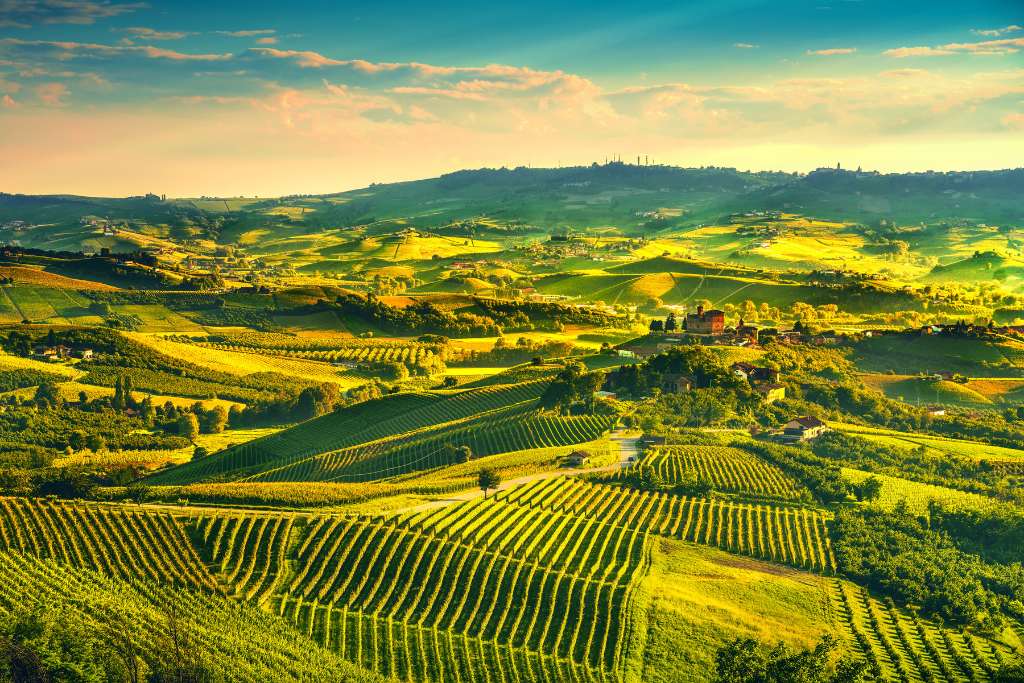 In the northwest of Italy, between the mountains of the Alps and the Apennines, Piedmont is known for its light, refined red wines, particularly Barolo and Barbaresco. The region is also famous for its hazelnuts and white truffles, the latter of which are celebrated with international fairs in the small township of Alba.
Sip: Gaja Winery is known for producing some of Italy's most sought-after wines, including its iconic Barolo.
Eat: In the heart of Alba, Piazza Duomo is a Michelin three-star restaurant led by chef Enrico Crippa, who creatively showcases the flavors of Piedmont.
Stay: Relais San Maurizio is a luxury hotel surrounded by vineyards and hazelnut groves in a 17th-century monastery in the Langhe wine region.
Veneto: Amarone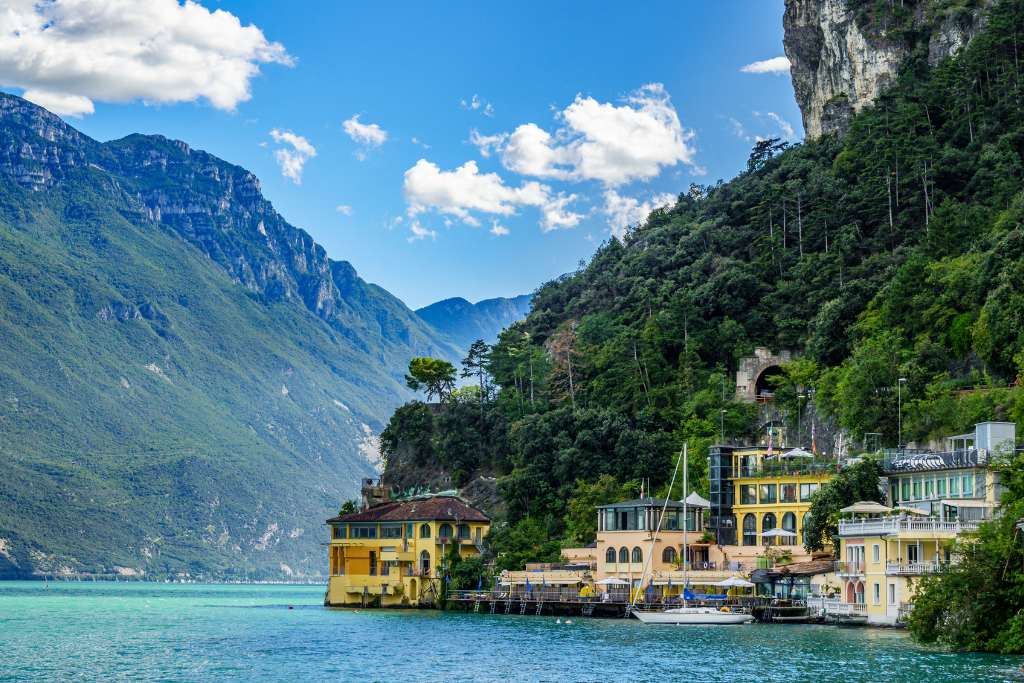 The northeastern region surrounding Venice is home to some of Italy's most famous wines, particularly Prosecco, Valpolicella, and especially Amarone, a rich, dry red wine made from partially dried grapes of the Corvina, Rondinella, and other approved varieties. The region also takes in some of Italy's most beautiful places, including picturesque Lake Garda (a more low-key alternative to Como), the dramatic Dolomites, and the placid Sea of Jesolo.
Sip: Allegrini Winery offers guided tours and tastings, allowing visitors to learn about the unique appassimento winemaking process used to produce Amarone.
Eat: Oseleta is a Michelin-starred restaurant within the Villa Cordevigo estate near Lake Garda that offers a contemporary take on Italian cuisine.
Stay: The charming, family-run Villa Abbazia is a Relais & Châteaux hotel surrounded by vineyards in the Prosecco region.
Campania: Aglianico/Taurasi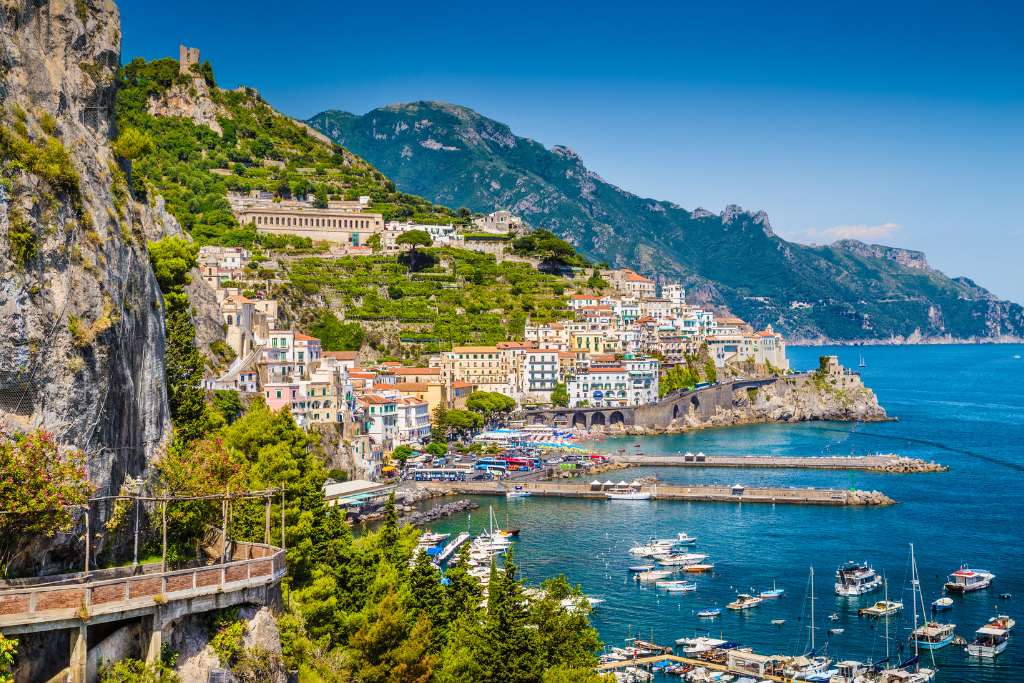 The southern region of Campania includes some of Italy's most beloved destinations, including Capri, the Amalfi Coast, Positano, Ravello, Ischia, and Sorrento. In terms of wine, it's best known for complex red wines made from the Aglianico grape, particularly those produced in the town of Taurasi. The volcanic soil lends a distinctive mineral character to the wines that are bottled there.
Sip: Established in the 18th century, Mastroberardino is a family-owned winery that produces exceptional Aglianico wines, including the renowned Radici Taurasi Riserva.
Eat: The Michelin-starred Ristorante Don Alfonso 1890 (in the boutique hotel of the same name) is known for its creative interpretations of Campanian cuisine.
Stay: Palazzo Avino is a luxury hotel on the cliffs of Ravello, offering breathtaking views of the Amalfi Coast.
Friuli-Venezia Giulia: Pinot Grigio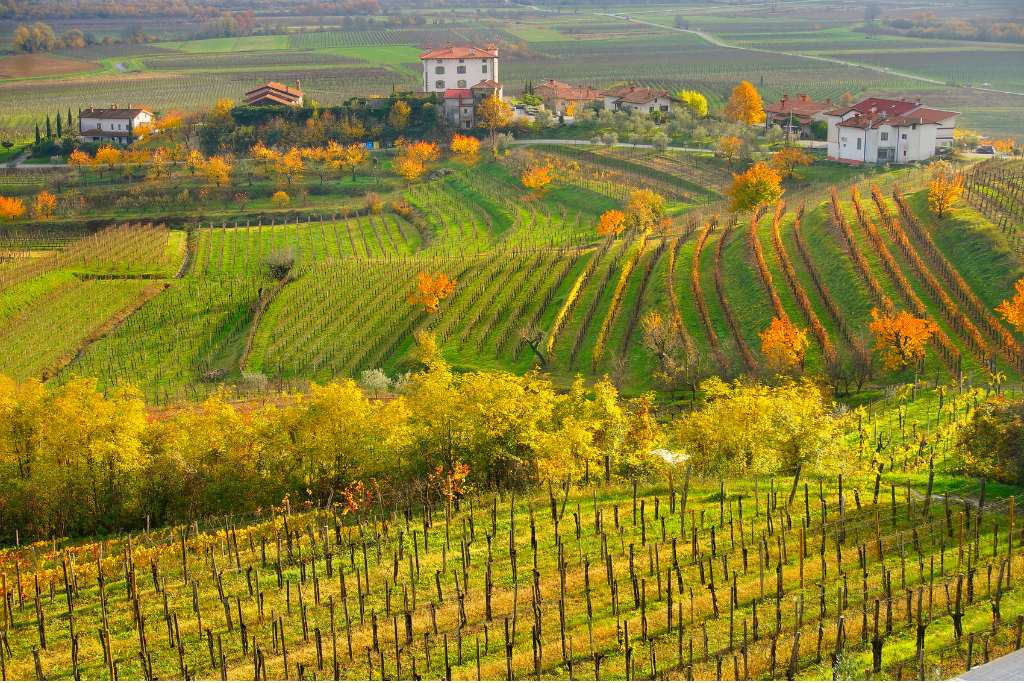 Pinot Grigio gets a bad rap as a basic, book club kind of wine. But the best of the light-bodied white, including those produced in the far, far northeast region of Friuli-Venezia Giulia, show a crisp acidity and citrusy vibrance. Tucked beneath the arm of Austria and Slovenia, the region is home to the city of Trieste and the town of Cormòns.
Sip: Vie di Romans produces exceptional white wines, especially a Pinot Grigio with unusually vibrant flavors and elegant complexity.
Eat: Pizzeria da Mario is a local favorite in Udine that's known for its Neapolitan-style pizzas. (Who says we should always be regional purists?)
Stay: Castello di Spessa, a medieval castle turned luxury hotel surrounded by vineyards.
Liguria: Vermentino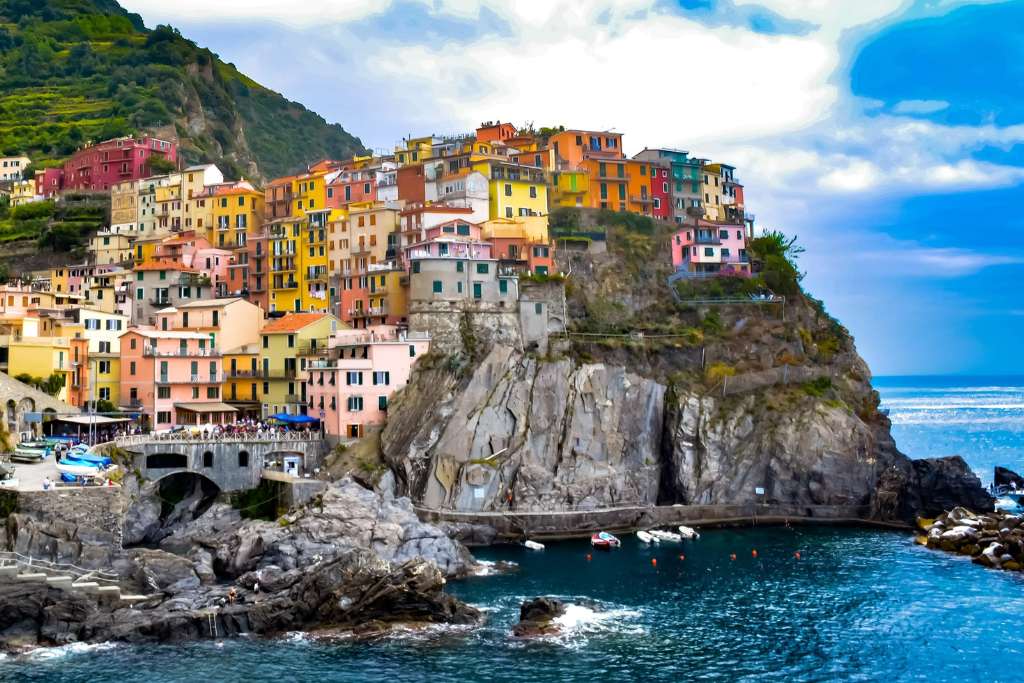 While Liguria — the oceanside northwestern region known as the Italian Riviera — is famous for its picturesque coastline and beautiful beaches, it is also home to some excellent wines, particularly the crisp and refreshing whites made from Vermentino and Pigato grapes. It's also home to the colorful fishing villages of the Cinque Terre and stylish cities like Portofino and Santa Margherita Ligure.
Sip: Durin is a winery seated in Ortovero established in 1978 by Antonio Basso, who embodies the third generation of wine growers in his family and says he has one foot in tradition and the other in the future.
Eat: Ristorante Miky in Monterosso al Mare is known for its fresh seafood, inventive takes on Cinque Terre cuisine, and stunning sea views.
Stay: Grand Hotel Miramare is an elegant hotel on the cliffs of Santa Margherita Ligure with panoramic views of the Ligurian Sea.
Umbria: Sagrantino di Montefalco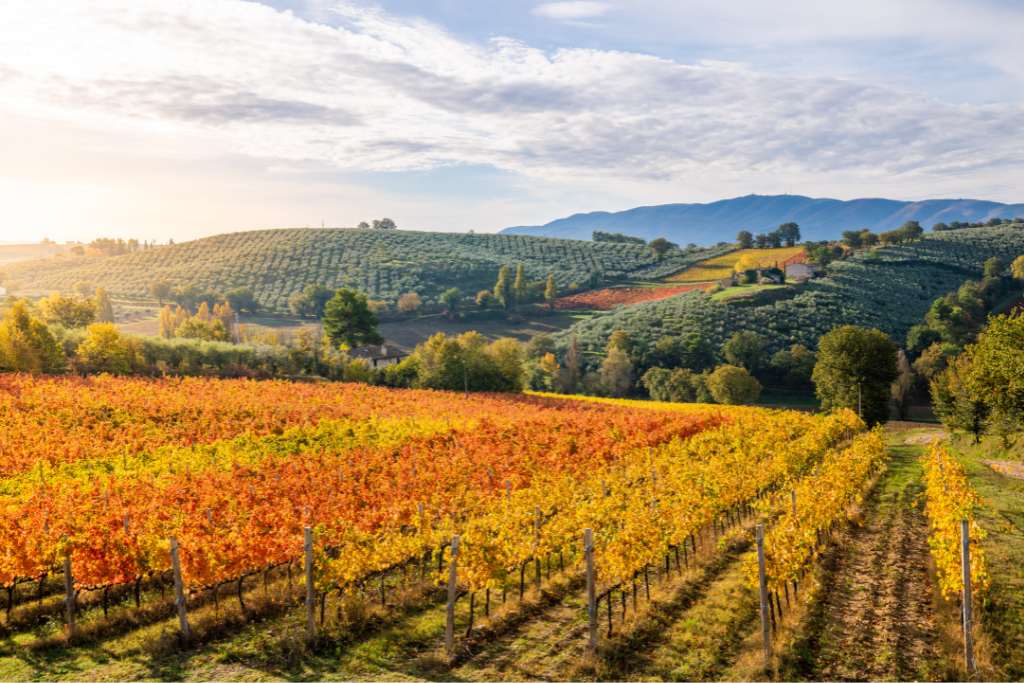 Umbria is known as the "green heart" of Italy and is home to some of the country's most charming hilltop towns. Long overshadowed by Tuscany, the region is finally coming into its own as a producer of powerful, dry red wines with a great depth of flavor, particularly Sagrantino di Montefalco. Apart from the wines, the area is home to medieval hill towns, dense forests, and local cuisine, particularly foraged truffles.
Sip: Lungarotti is known for its sustainably produced, award-winning Sagrantino wines.
Eat: In Perugia, Il Postale is a Michelin-starred restaurant serving Umbrian cuisine with a contemporary twist.
Stay: Castello di Monterone is a 13th-century castle turned 18-room hotel with a medieval vibe but all the modern conveniences.
Lombardy: Franciacorta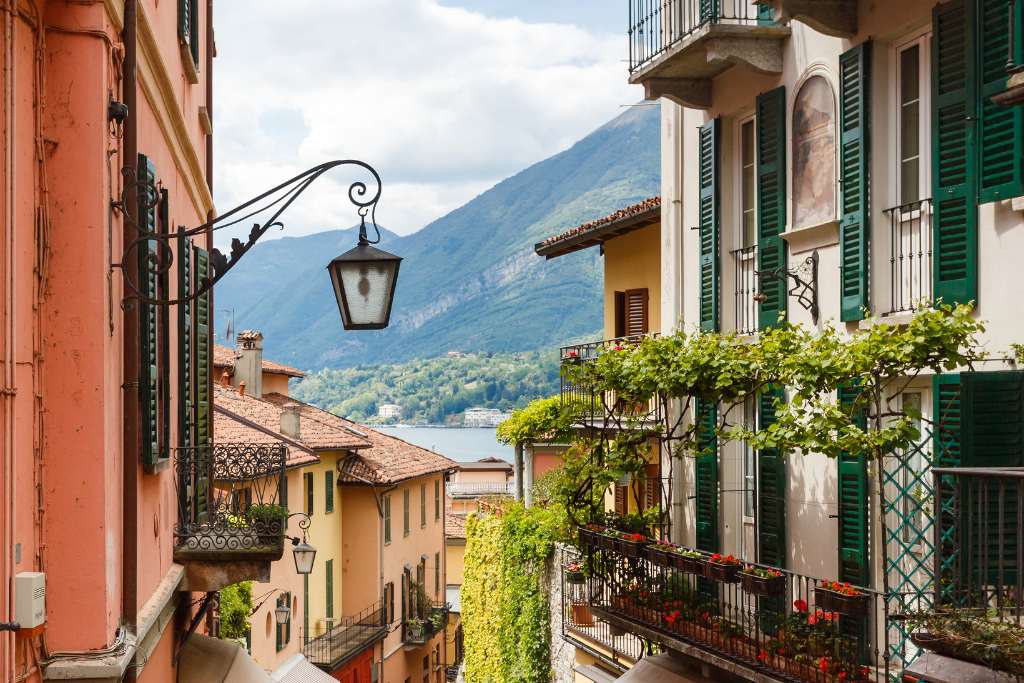 While Prosecco gets all the fizzy glory, Franciacorta is an equally festive, effervescent white wine from the northern Italian region near Milan. The region in which it's produced, Lombardy, is likewise skipped over in favor of more famous destinations. That's a shame because Lombardy is one of Italy's most sophisticated regions, home not only to the design capital of the world but also to Lake Como, Bergamo, and Bellagio.
Sip: The certified organic Ca' del Bosco winery is famous for its award-winning Franciacorta wines.
Eat: Da Vittorio is just ten minutes by car from Bergamo and yet a world away. Its concept is Lombard tradition and creative genius.
Stay: From its perch on the shore of Lake Como, the Grand Hotel Tremezzo celebrates the "exuberant decadence of times past."
Sicily: Nero d'Avola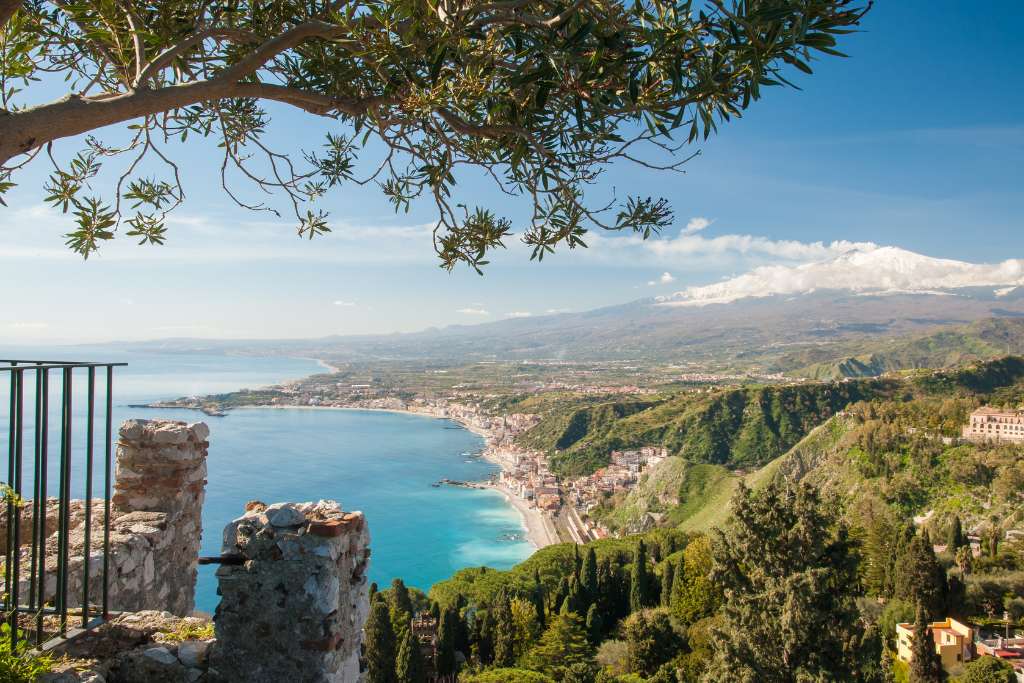 The Mediterranean island is home to some of Italy's most unique wines, a reflection not only of the volcanic soil's unique terroir but also of the island's history as a meeting point of the world, a place where various influences commingled and created something new. Some of the best vineyards are on the slopes of the still-smoldering Mt. Etna, making them fascinating places to visit whether or not you care to partake.
Sip: Planeta produces award-winning Nero d'Avola wines from its plots in various locations around the island.
Eat: La Madia in Licata is a Michelin-starred restaurant serving traditional Sicilian cuisine with a modern twist.
Stay: Made famous by The White Lotus, the Four Seasons San Domenico Palace in Taormina is a fine base for exploring the island's wineries.
Sardinia: Vermentino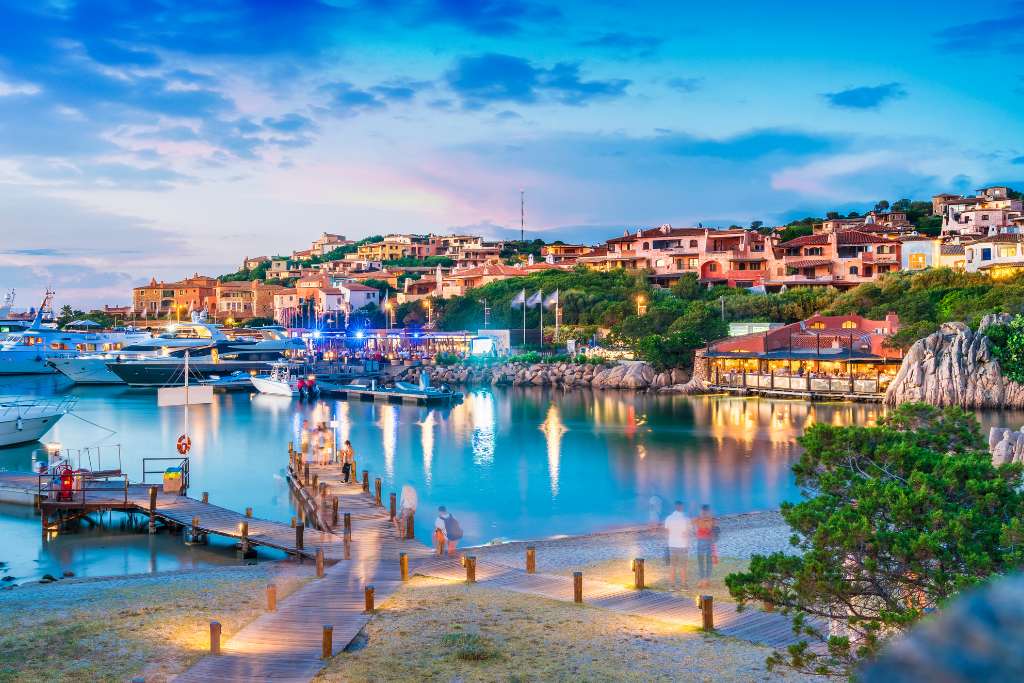 One of the last under-the-radar Italian destinations, Sardinia is a place of rugged coastlines, wildly beautiful mountains, and underslung wines. The island is home to Cannonau, the local name for Grenache, as well as Vermentino and Carignano, also known as Carignan. Besides those three, a cache of indigenous varieties that only rarely escape the island is like a rare wine treasure map. Once you're on the island, it quickly becomes clear that it's also a paradise for hiking and sunbathing on pristine beaches.
Sip: Dating from 1938, Cantina Argiolas is a family-owned winery that celebrates the distinctive terroir of Sardinia.
Eat: La Scogliera Ristorante Pizzeria takes a deep dive into typical Italian dishes, such as linguini with clams, fried shrimp and squid, and maritime-influenced pizzas.

Stay: Su Gologone Experience Hotel is the epitome of hippy chic, and a very fine place to stay.