High fashion and luxury hospitality have always been intertwined. After all, the iconic brand Louis Vuitton started out as a trunk maker. And recently, collaborations between hotels and fashion brands have been on the rise. But if you're looking for a more intimate way to get the best of these two exclusive worlds, consider booking the idyllic Villa Gerani, aka Salvatore Ferragamo's estate, in the quaint seaside community of Pineta di Roccamare in Italy.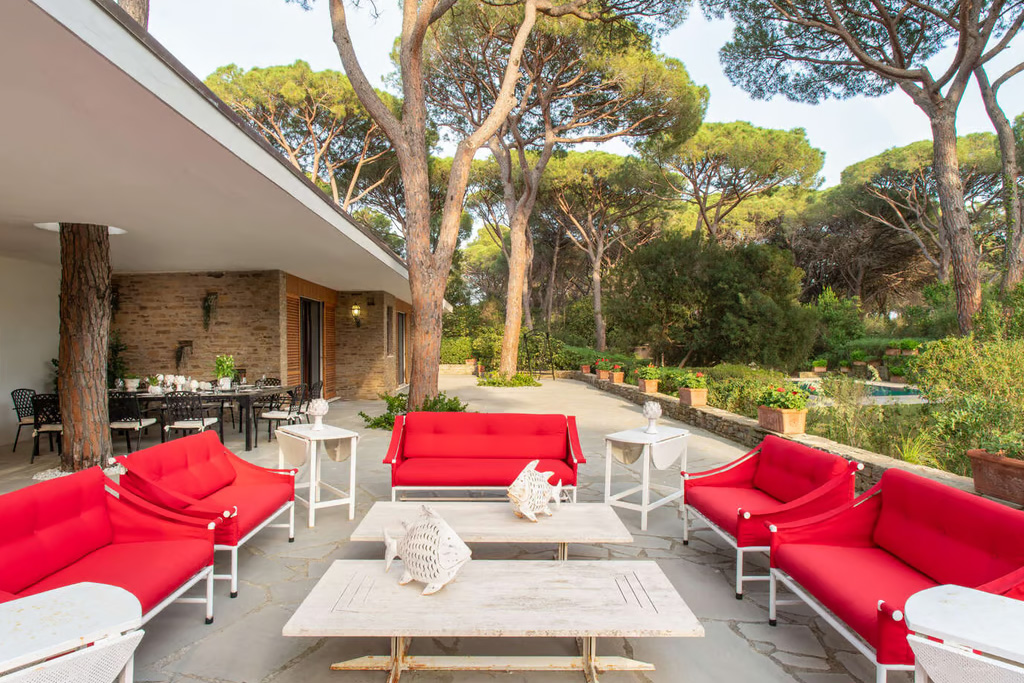 Tucked away in a lush pine forest overlooking the crystal clear waters of the Tyrrhenian Sea, Villa Gerani boasts seven bedrooms and seven bathrooms, a swimming pool, and a stunning garden with geraniums, after which the property was named. Designed by Italian architect Ugo Miglietta in the 1960s, the villa, with its clean geometrical lines and minimal ornamentation, was considered modernist at the time and was commissioned by Wanda Ferragamo, Salvatore Ferragamo's spouse.
However, don't expect to walk into a dated residence stuck in the past. While there are plenty of cozy wood accents, the timeless interiors also feature many pops of color and vibrant textile accents. Several of the bathrooms are clad in beautiful hand-painted tiles reminiscent of azulejos.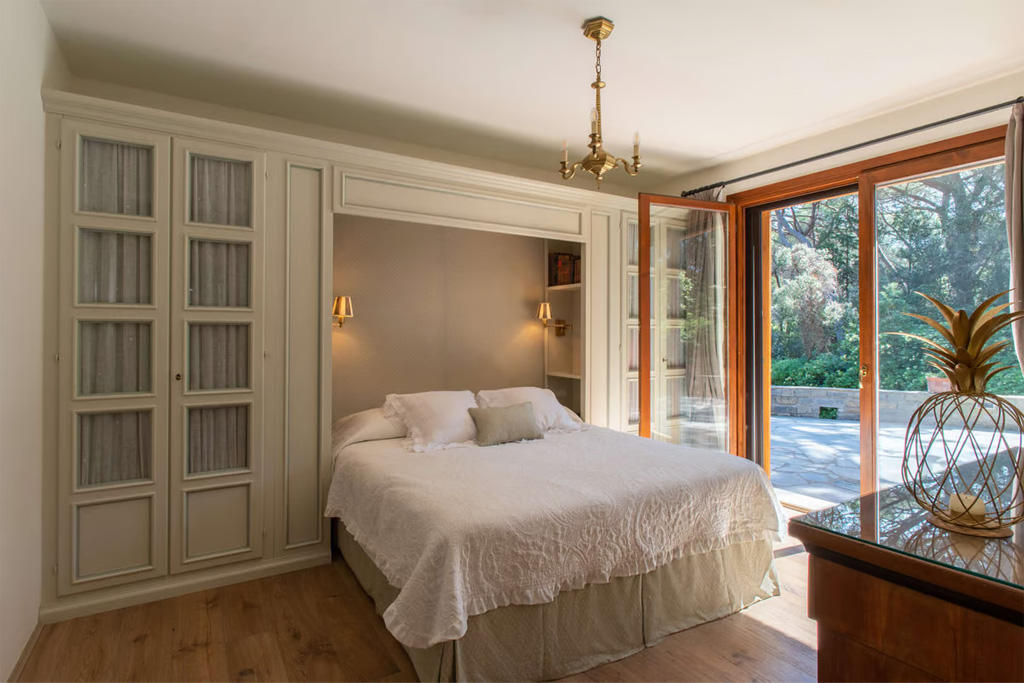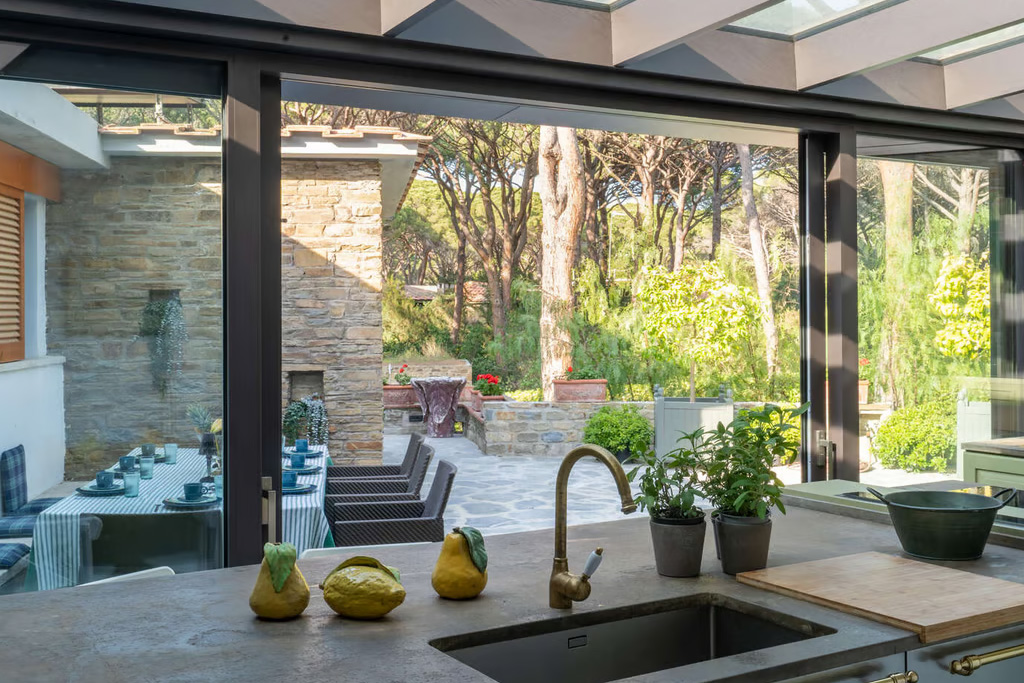 The spacious living room opens to a stunning patio with dining and lounge areas, towered by trees and overlooking the pool. The villa was made with al fresco moments in mind, as another outdoor dining area is set up right next to the new kitchen that perfectly epitomizes indoor/outdoor living thanks to its French doors.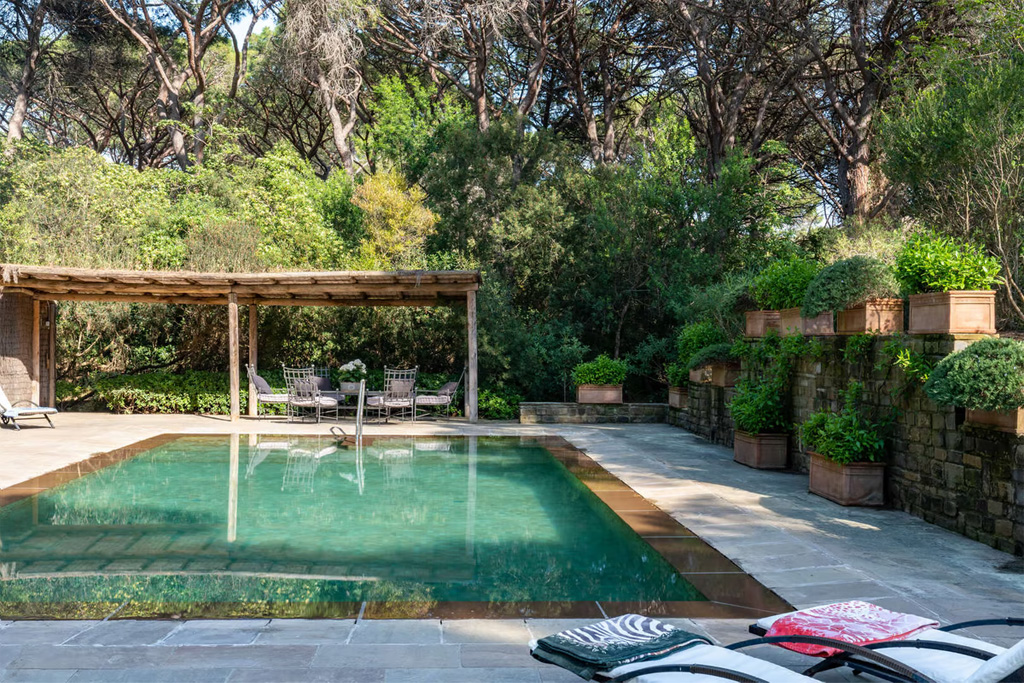 Located in the Tuscan countryside, Villa Gerani is the perfect base to explore one of Italy's most famous regions and its lesser-known coastline dotted with quaint medieval villages and hamlets.
Weekly rates at Villa Gerani start from €14,000 (or €2,000/night), and you can book your stay on RentalEscapes.com.