When it is time to get away, just the two of you, look no further than these dreamy Airbnbs. Enjoy plush beds, wood-burning fireplaces, plunge pools, hot tubs, and views for days — of the stunning scapes — and each other.
The Viognier, Paris, France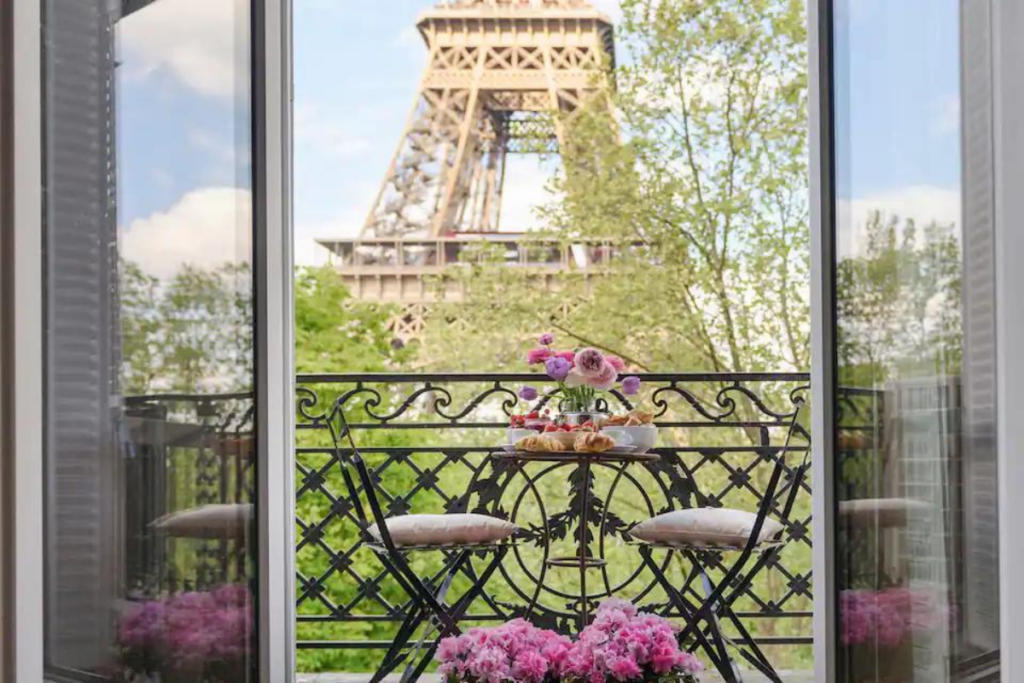 The Setting
An extraordinary Parisian apartment on the Left Bank. Take in magical views of the Eiffel Tower from the spacious living room, dining area, and bedroom. Also just steps from the beautiful Champ de Mars gardens.
Turn up the Heat
Wander Paris' romantic Left Bank, meander along the Seine, and dine alfresco at an intimate cafe. Return to the apartment to pop some bubbly and watch from your plush bed, the Eiffel Tower's twinkly light show.
Casa Coyotes, Joshua Tree, California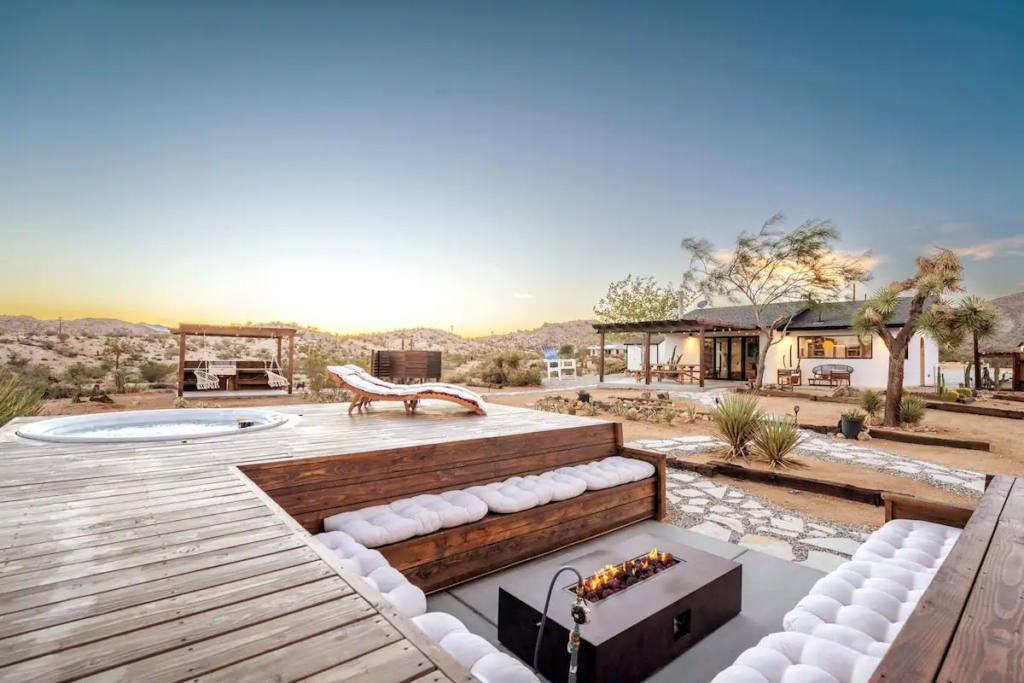 The Setting
A peaceful, stylish, modern desert home. Breathtaking sunsets, starry night skies, outdoor hot tub, and the far off howling of coyotes.
Turn up the Heat:
Relax by the pool or gaze at the cactus garden from the hot tub after a long desert hike. Shower outdoors under a starry Van Gogh sky, cozy in front of the wood-burning fireplace, cook together in the earthy hued kitchen with floor-to-ceiling windows and mountain, desert views.
Veluvana Bali: Sideman, Bali Indonesia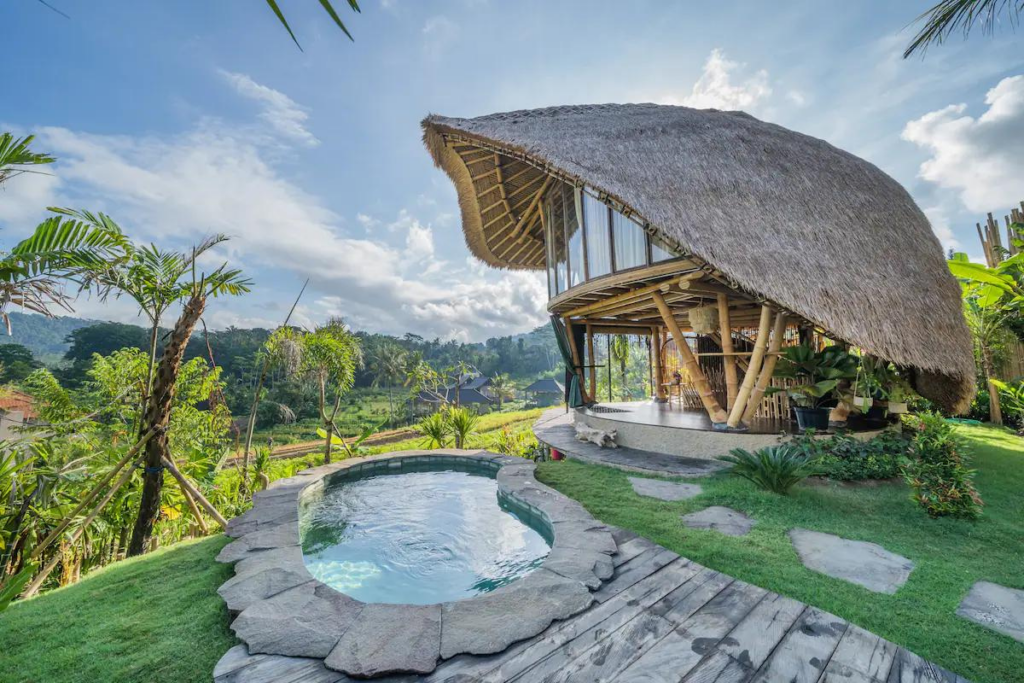 The Setting
An all-bamboo house with Koi pond, stone paths, lush vegetation, private pool, and bedroom overlooking the green hills of Sidemen Valley and Mount Agung.
Turn up the Heat:
Move from your dreamy bed to the suspended hanging net to watch the sunrise. Take in the magnificent view of Mount Agung, floating as if on a soft cloud. Bring pillows and blankets and fall asleep.
Mirrored Glass Cabin: Rælingen, Akershus, Norway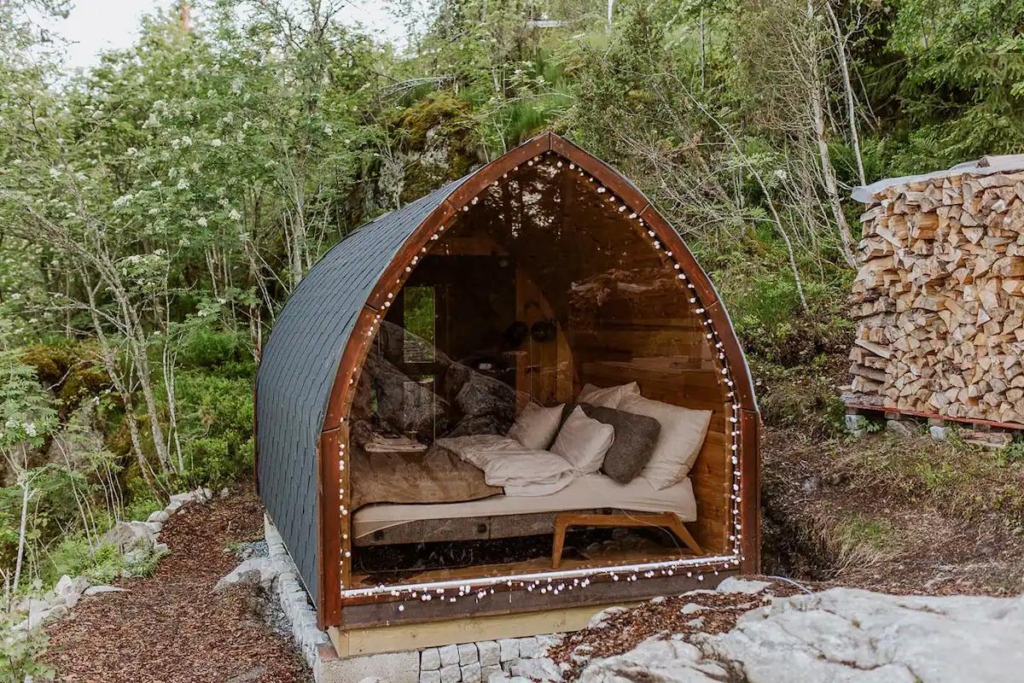 The Setting
An all-glass little house in the Norwegian forest (yet just 30 minutes from downtown Oslo). It is a short hike to find the bonafide 'little house' replete with heated floors, stunning water views, rain shower, cushy bed, and white faux fur throws to snuggle under.
Turn up the Heat
Soak in the outdoor hot tub overlooking the river, light the fire pit, sip tall glasses of Prosecco and use the binoculars (thoughtfully provided by the hosts) to birdwatch. For a change of scenery, move between the main glass cabin and super-tiny, arched leffe cabin, adorned in twinkle lights.
Secluded Treehouse: Atlanta, Georgia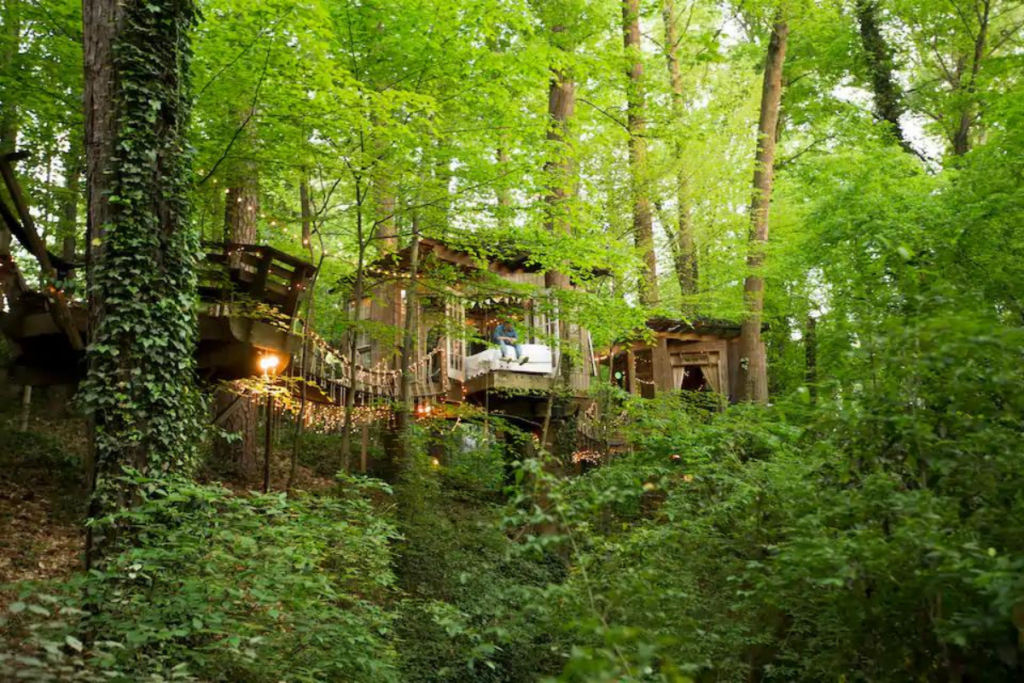 A suite of three beautifully furnished rooms connected by rope bridges, and set high among the trees. Just minutes from downtown Atlanta, this quintessentially Southern escape offers a gracious, calming, romantic respite for two.
Turn up the Heat
Fall asleep in the trees on soft linens inside the treehouse, or roll the wheeled bed onto a platform overlooking the stream below. Relax or read in the sitting room with eclectic furnishings, and hang together on the hammock deck, immersed in the thick greenery of a 165-year-old Southern Short-Leaf Pine tree.