If living out your favorite fairytale with a real-life castle stay has always been a dream, you'll love these storybook castle airbnbs. From the US to the UK, from medieval turrets, stone walls, and arches, to modern-day updates like hot tubs and pools, here are 25 castle airbnb stays in the U.S., U.K., and Europe that are fit for royalty.
Airbnb Castles in the US
Hollywood Hills Castle, Los Angeles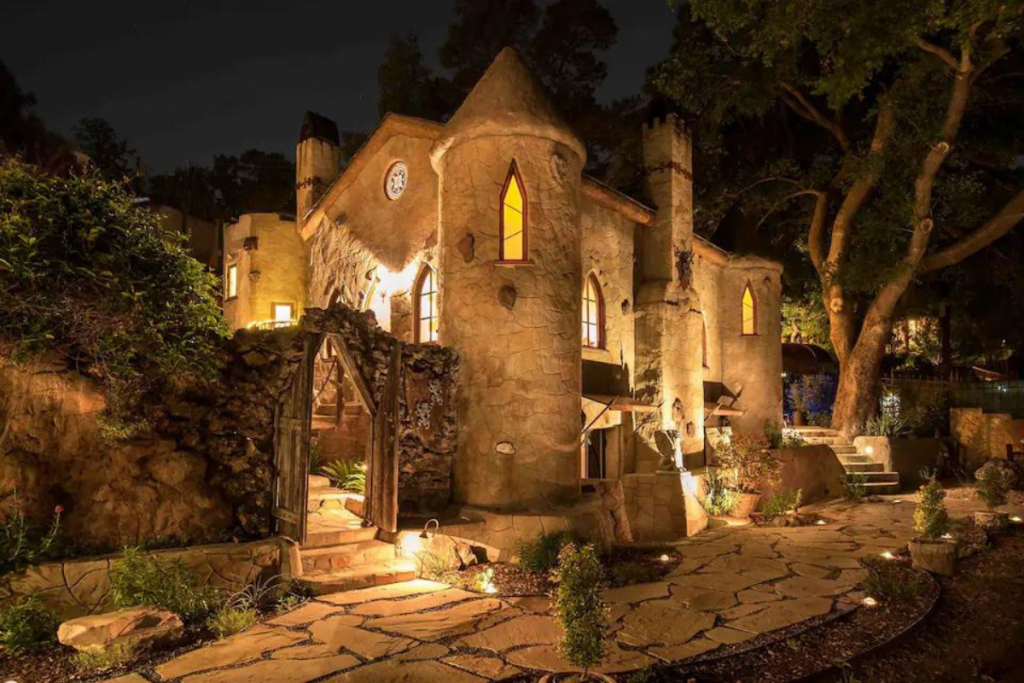 Newly restored, this Hollywood Hills castle breathes 1920s filmic storybook architecture. Surrounded by ancient oaks and flowering bougainvillea, and set in vibey Laurel Canyon, there is nothing antiquated about the stay here. In true Hollywood style, there is a pool, firepit, gardens and courtyards outside; a marble steam shower, three fireplaces, organic bedding, and even heated bidets in.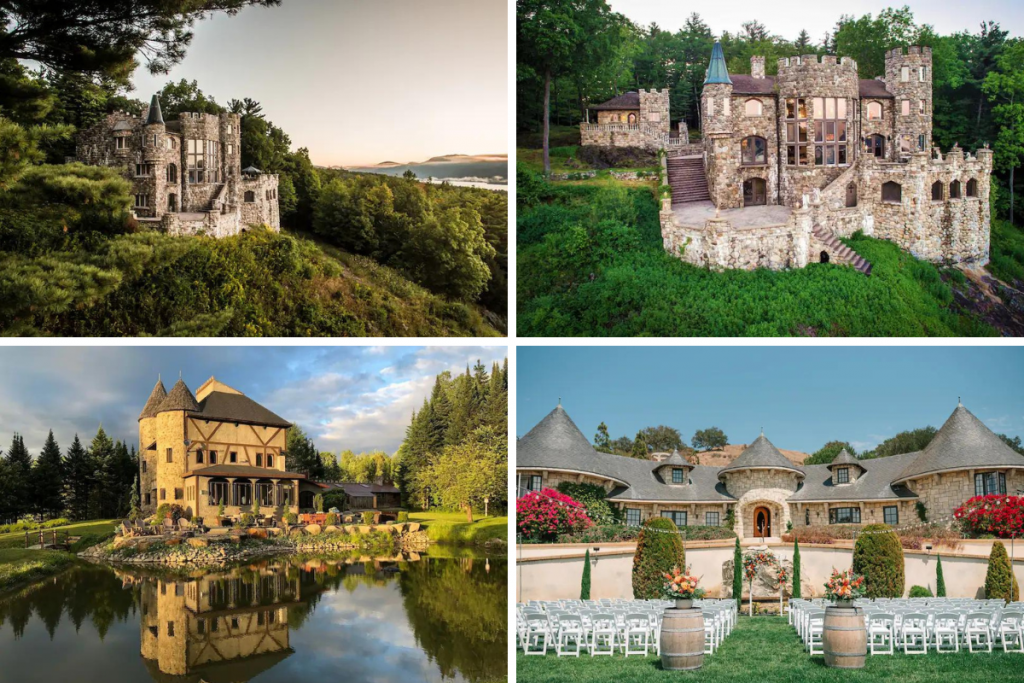 Also consider: Highlands Castle, Castle Cottage, and Castle Gatehouse, Bolton, New York; Smithmore Castle, Spruce Pine, North Carolina;  Gregoire Castle, Irasberg, Vermont; the Castle at Chateau Noland, San Luis Obispo, California.
Airbnb Castles in France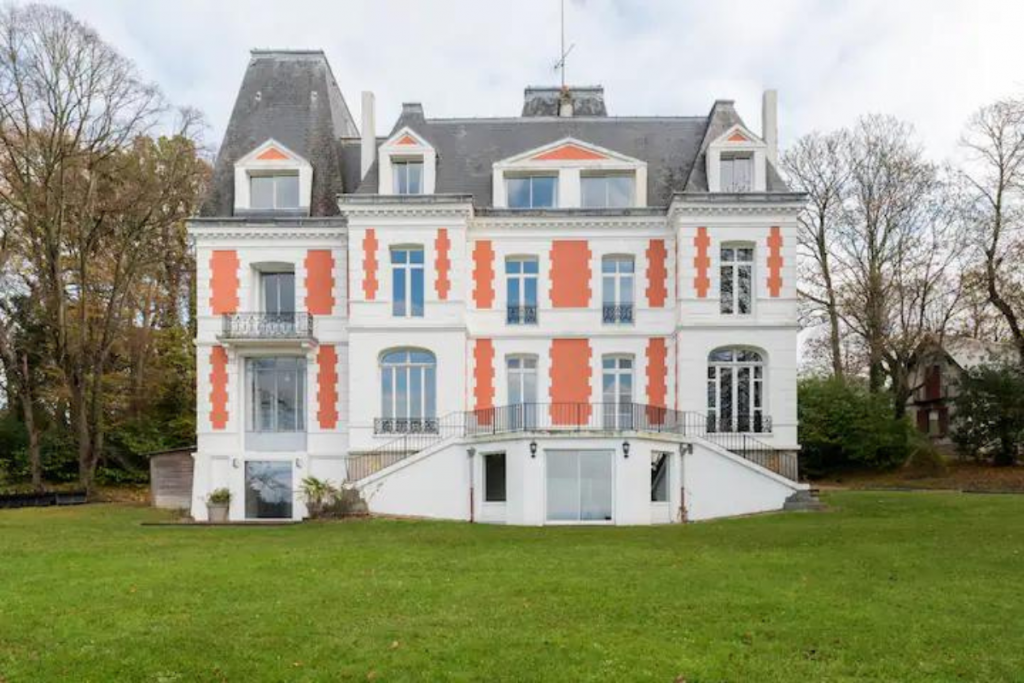 This restored, 19th-century, rose-hued chateau is perfect for entertaining. Guests love the fireplaces, chevron floors, and large indoor Jacuzzi. Views of the sea and stunning manicured lawns are another added bonus.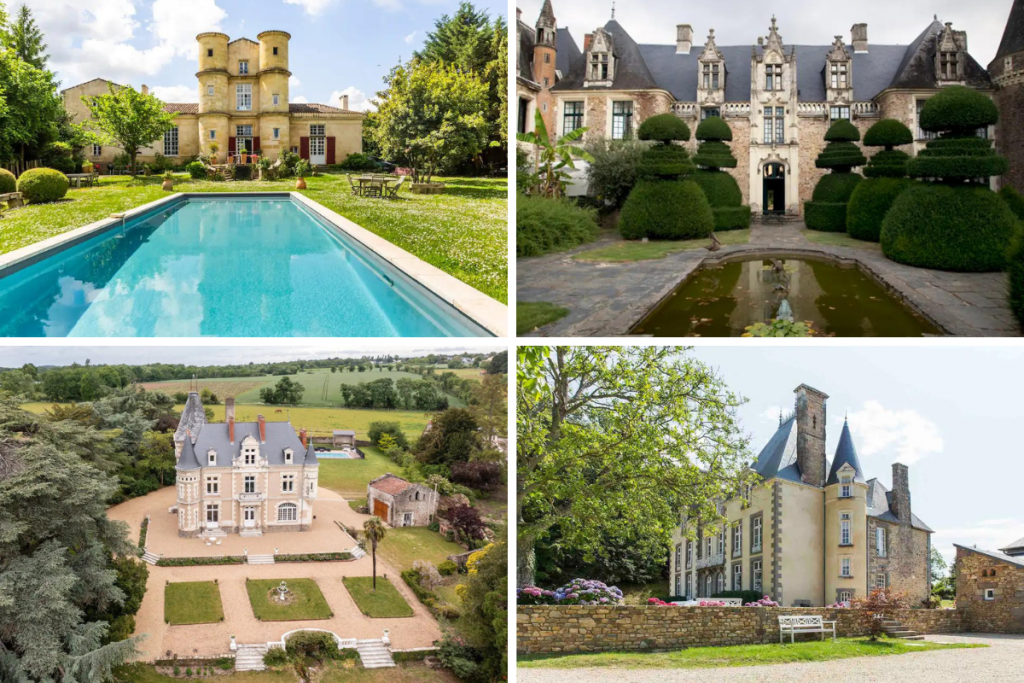 Also consider: 17th-century Old Presbytery, Langoiran, Nouvelle-Aquitaine; Château du Pin, Champtocé-sur-Loire; Chateau Beausoleil, Thouaré-sur-Loire,; 15th-century Chateau, Combourg, Brittany.
Airbnb Castles in Italy
Silja Tower, Positano
For a romantic castle by the sea, head to this 1300s Silja tower set high on the cliffs overlooking the Amalfi Coast. The interior decor is a sea of white with pops of blue; the bathrooms, luxuriously modern. But it is the location that is most divine — just a two-minute walk from the beaches and downtown of Positano.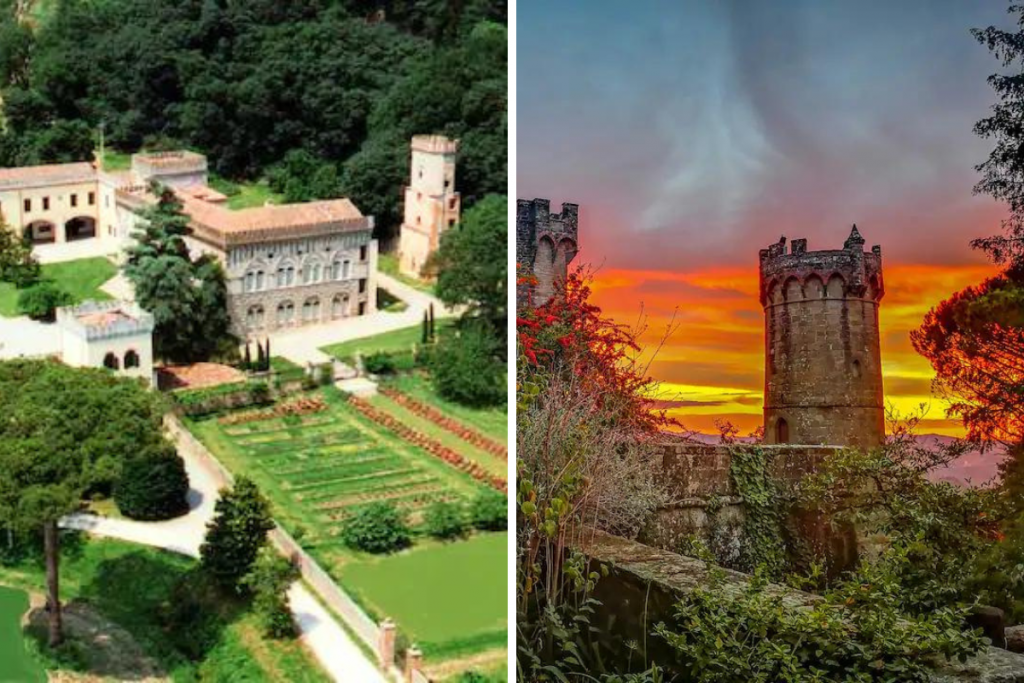 Also consider: Il Castello di Ferrano, Tuscany; Castello di Lispida, Veneto.
Santa Marta de Portuzelo Castle, Viana do Castelo
Featuring elements from the 12th-19th centuries, this Manueline-style castle offers nine bedrooms, each with a private bath and fireplace. The gardens, however, are the standout — home to a watchtower, 16th-century fountain, tunnel, and dreamy lemon, orange, palm, cypress, and fig trees. We also love the pool, and views of the Lima River and Atlantic Ocean.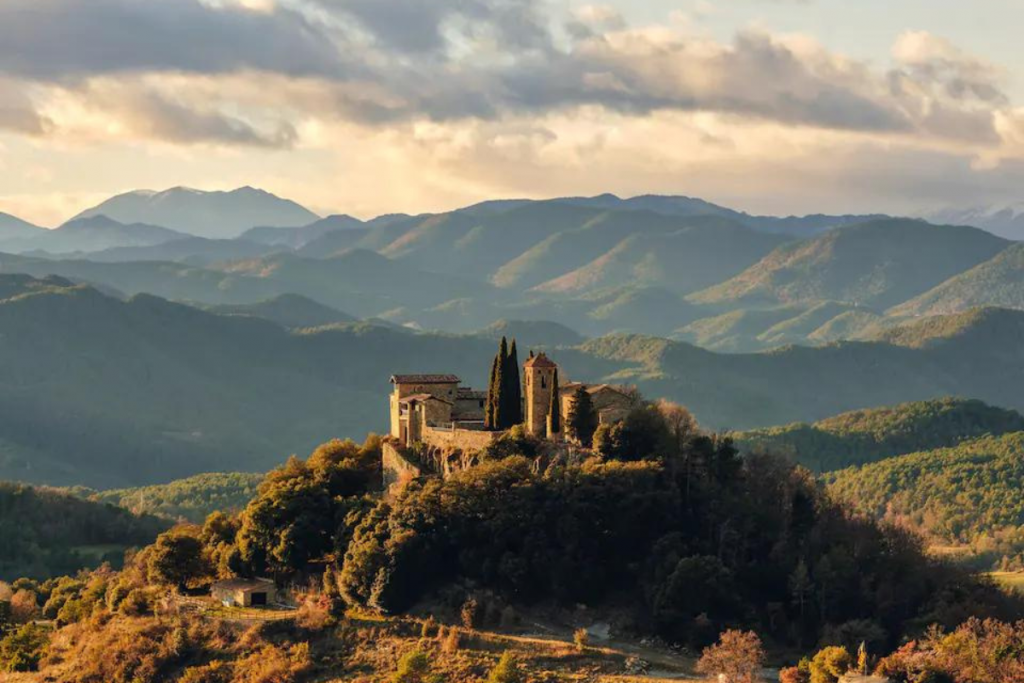 Also consider: Castle of Llaés, Catalonia, Spain
Airbnb Castles in Scotland
Edwardian Castle by the Sea, Portpatrick
The ultimate fairytale, this 25-room Edwardian castle by the sea sits on 2,000 private acres of glens, forests, beaches, lochs, walled, and woodland gardens, and waterfalls. Delft tiles grace the mantelpieces, outrageously intricate Baronial plaster, the ceiling; while the Victorian drawing room recalls silk gloves, calligraphic letters, velvet armchairs, and 19th-century mahogany pearl-inlaid piano.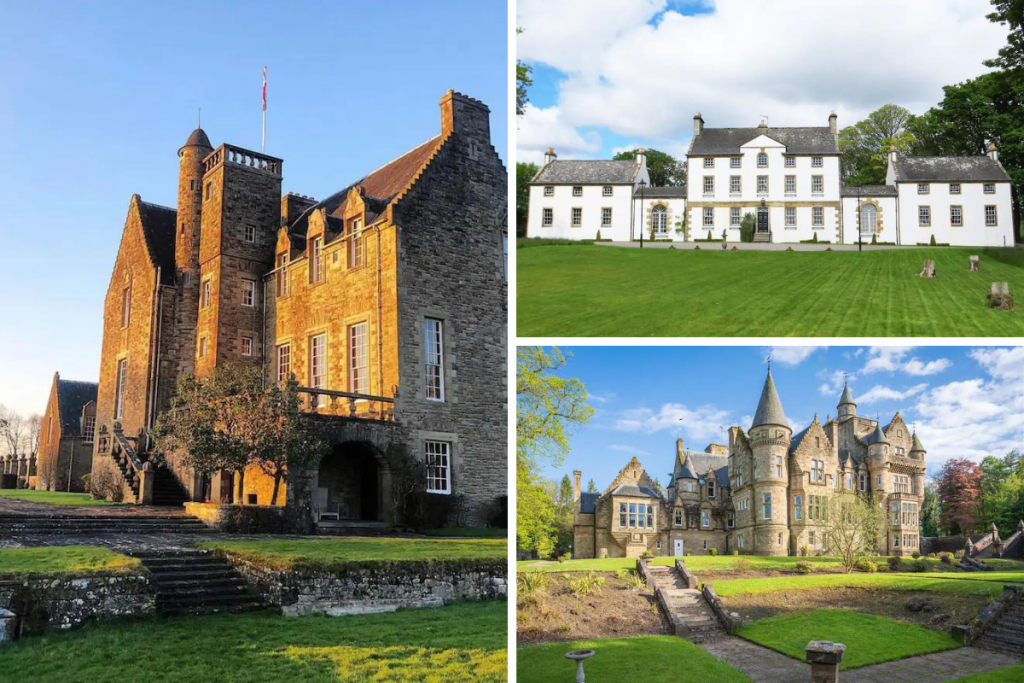 Also consider: Dollarbeg Castle, Clackmannanshire; Embo House, Highland; Rowallan 19th Century Castle, Ayrshire.
Airbnb Castles in Ireland
Wilton Castle, Bree, County Wexford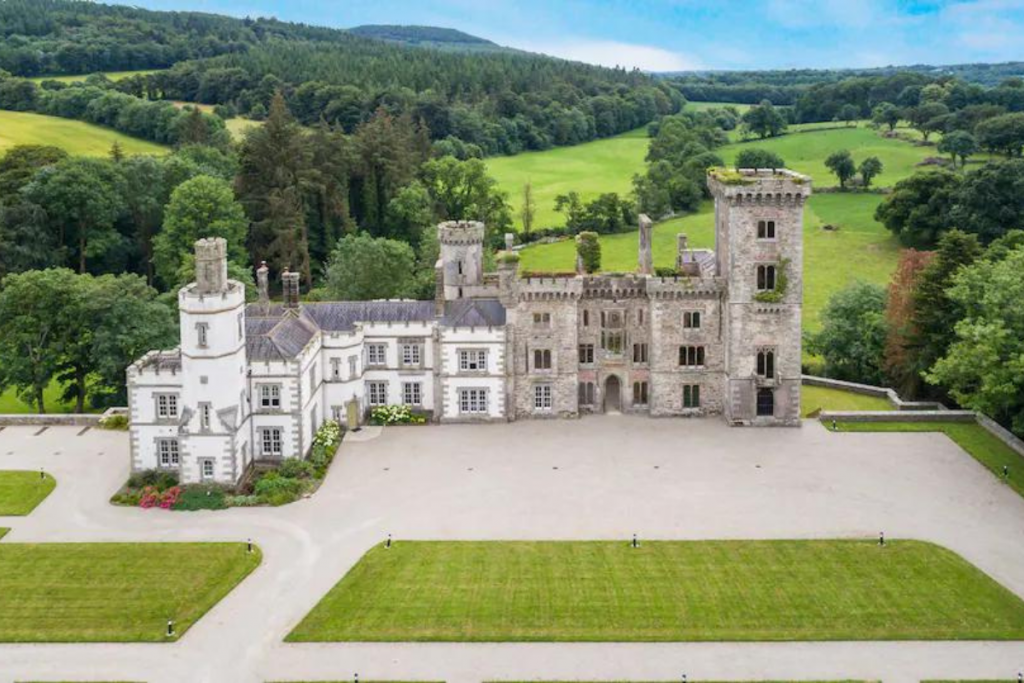 Elegant 19th-century Wilton Castle is set on the banks of the Boro River in sunny south east Ireland. With its exterior as beautiful as its interiors, the castle is storybook in every way. We especially love the exposed brick walls, high ceilings, and chandeliers.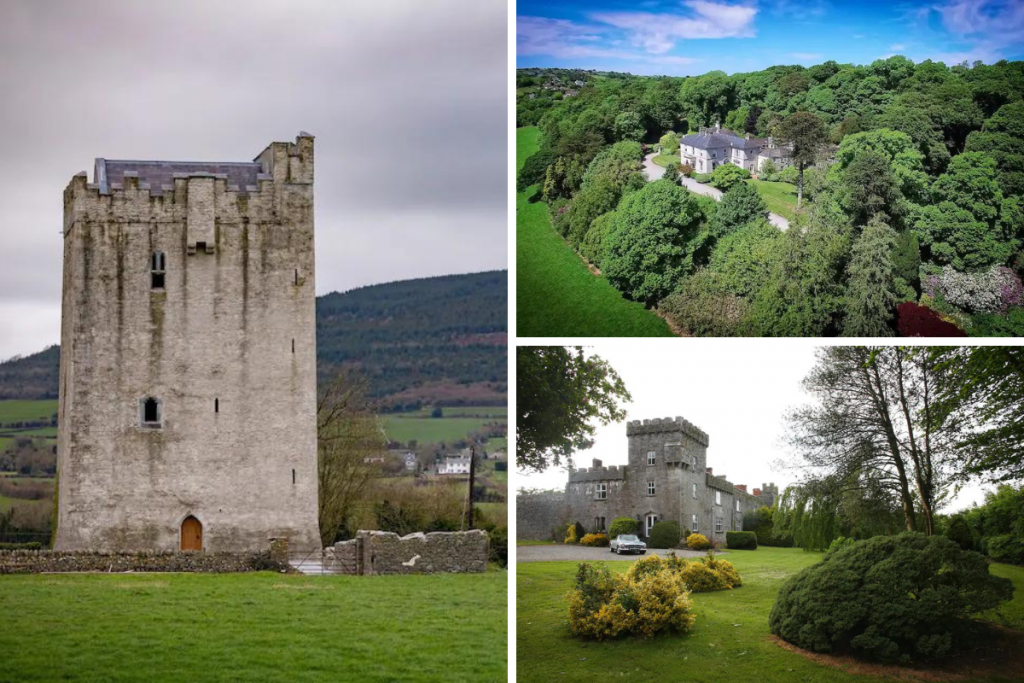 More castles in Ireland: Elegant Manor House, Ovens, County Cork; Tubbrid Castle, Kilkenny; Fanningstown Castle, Adare.