In Villas Veritas is home to some of the most exclusive, hand-selected, and overall stunning villas around the world.
In 1997, Laura Blair founded In Villas Veritas with the mission of providing a high-end, villa-only experience to her friends and clients. Using her lifelong knowledge of travel, Blair scoured the globe for the most sought-after destinations to recommend to her network — and she came back with an extensive list, from century-old castles to luxurious villas nestled on white sand beaches that guests can enjoy all to themselves.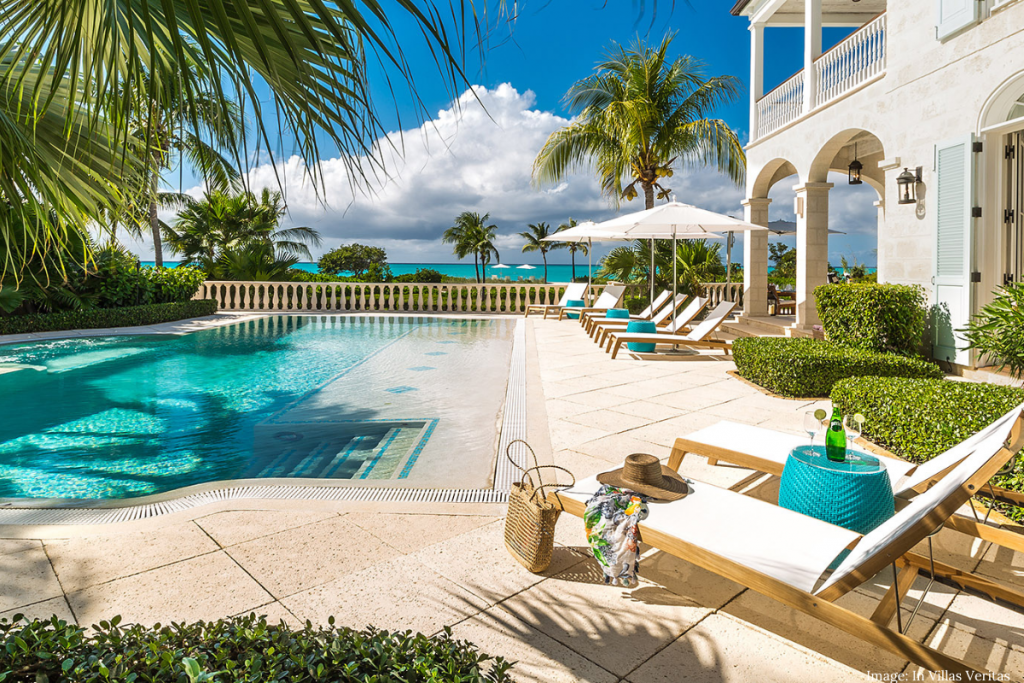 More than 20 years later, In Villas Veritas remains the prestigious leader in luxury villa accommodations, helping discerning luxury travelers find the perfect home away from home — a service they've perfected into an art form. Along with arranging bespoke experiences from private chefs to scuba diving excursions, there's an always-on concierge service to ensure every guest's desire is met.
Blair and her extraordinarily talented staff offer firsthand knowledge of every property and region they represent to ensure a seamless experience from villa selection to amenities to one-of-a-kind itineraries.
Curating the best of Mexico and the Caribbean, here are a selection of the incredible villas that await your arrival.
Mexico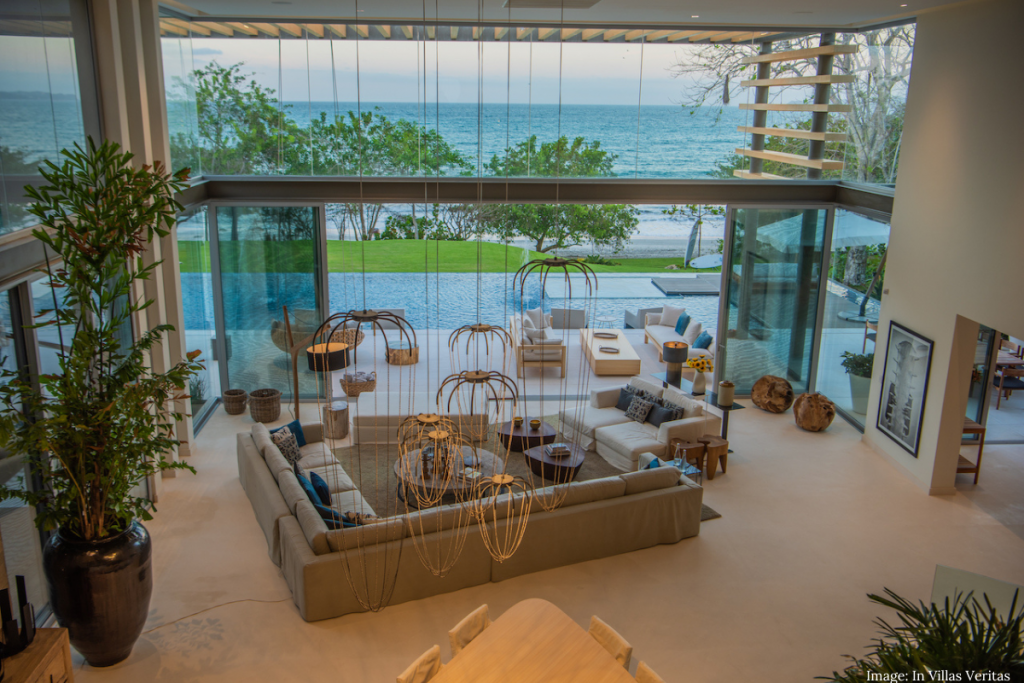 With 7 bedrooms and 11 bathrooms, Casa Brisa makes for a superb venue for a family gathering. Located directly on the sand in Punta Mita, the airy home offers indoor-outdoor living at its finest, with a fourth wall that opens fully to the outside patio area. Outside, guests of this glamorous estate will find a massive infinity pool, grassy lawn area, and direct access to the ocean. A stay at Casa Brisa also comes with a special green fee rate for the Pacifico and Bahia Golf courses, so you can easily get in a round.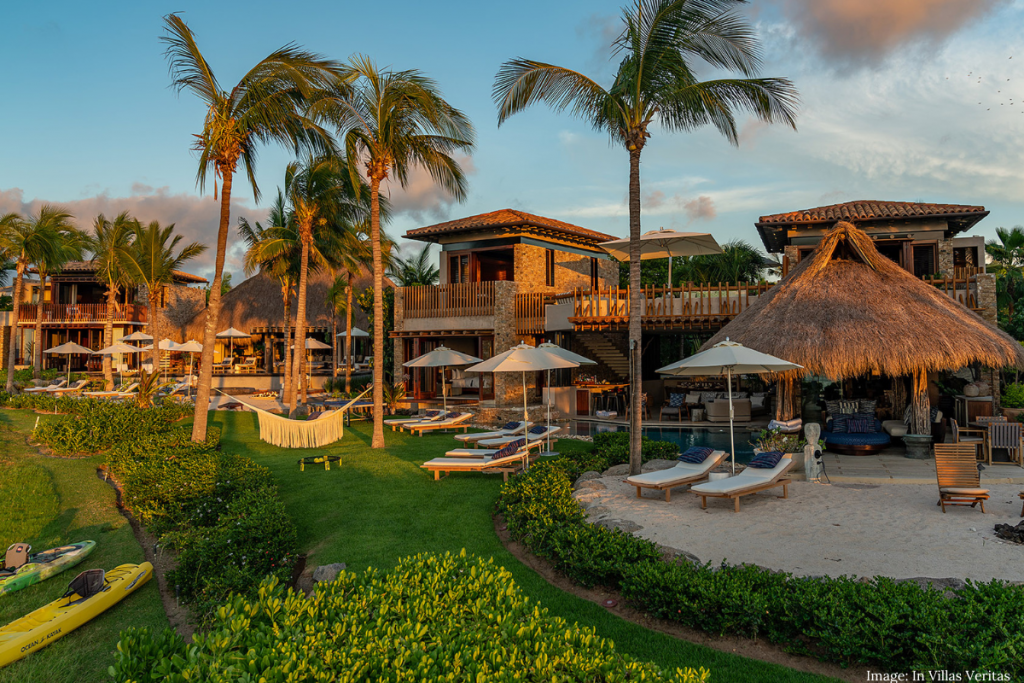 Looking for even more space in Punta Mita? Check out Casa Eclipse, a 10-bedroom destination that feels more like a mini private resort. The property is made of two connected villas, making it a prime spot for group or multi-generational travel. The two each have their own pool, including a swim-up bar in one, a private home "beach," a lawn area, and a spectacular view of both the 18th green and the azure waters of the Pacific.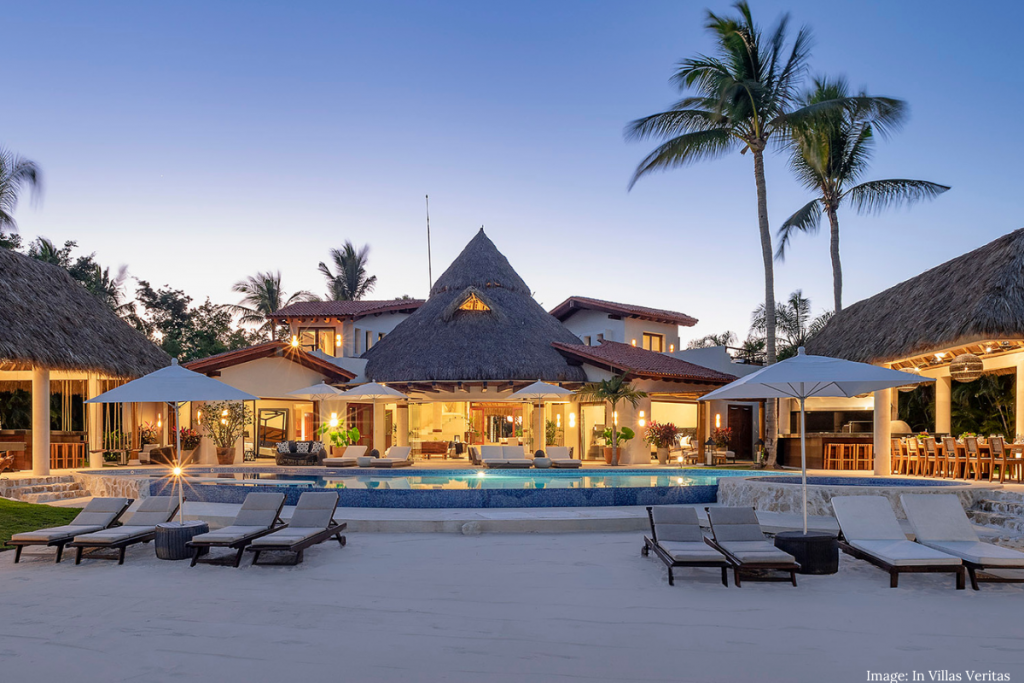 Seclusion is the name of the game at Casa del Faro, a 10-bedroom luxury villa in La Punta Estates, a prestigious community in Punta Mita. The home overlooks the Bay of Banderas and one of Punta Mita's most beloved surf breaks, El Faro. The pristine villa is waiting for you and your friends or family to come kick back, relax, and enjoy all its abundances. From its contemporary aesthetic, breathtaking views, high-design stonework, and water features galore, gather by the pool during the day, or sit around the roaring fire pits at night for a vacation well spent.
Caribbean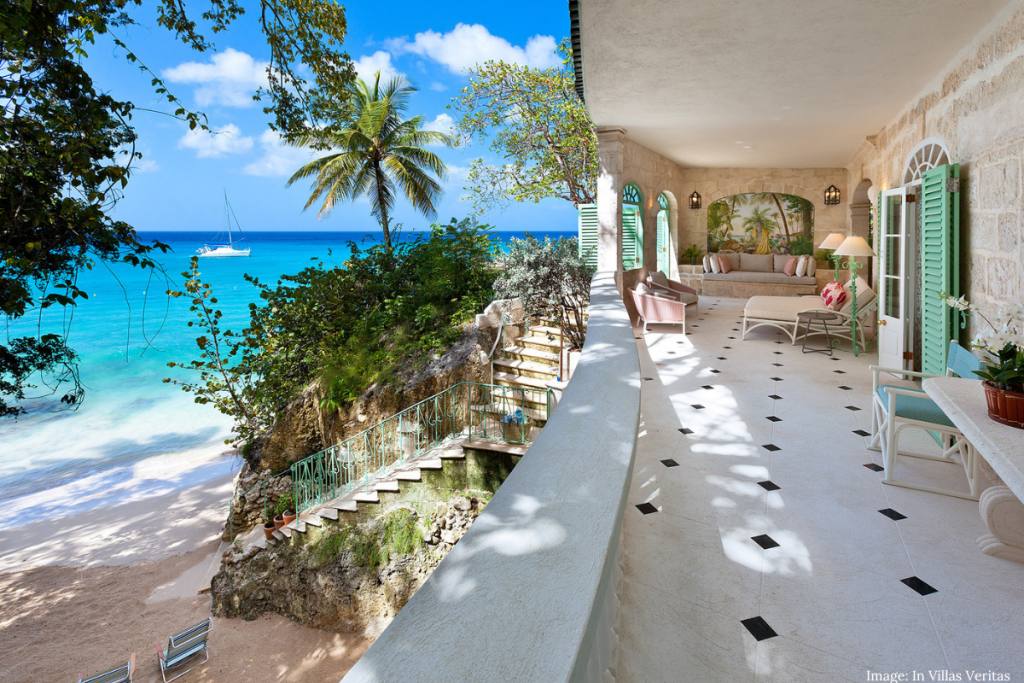 Designed by Oliver Messel, the Crystal Springs property in Barbados expertly mixes its historic charm and grandeur with modern amenities. The beachfront abode showcases classic coral stone, villa style with iron railings leading guests down stone steps to the sand, covered patios for outdoor dining, and interiors boasting 10 beautiful bedrooms and 11 oversized bathrooms, some with soaking tubs you could relax in for days. This large and private enclave includes elegant pathways and terraces through its lush landscaping and a large 50-foot infinity swimming pool for a dip with a view. A first class and joyful staff tops off this villa to make it a top 10 in the Caribbean according to IVV.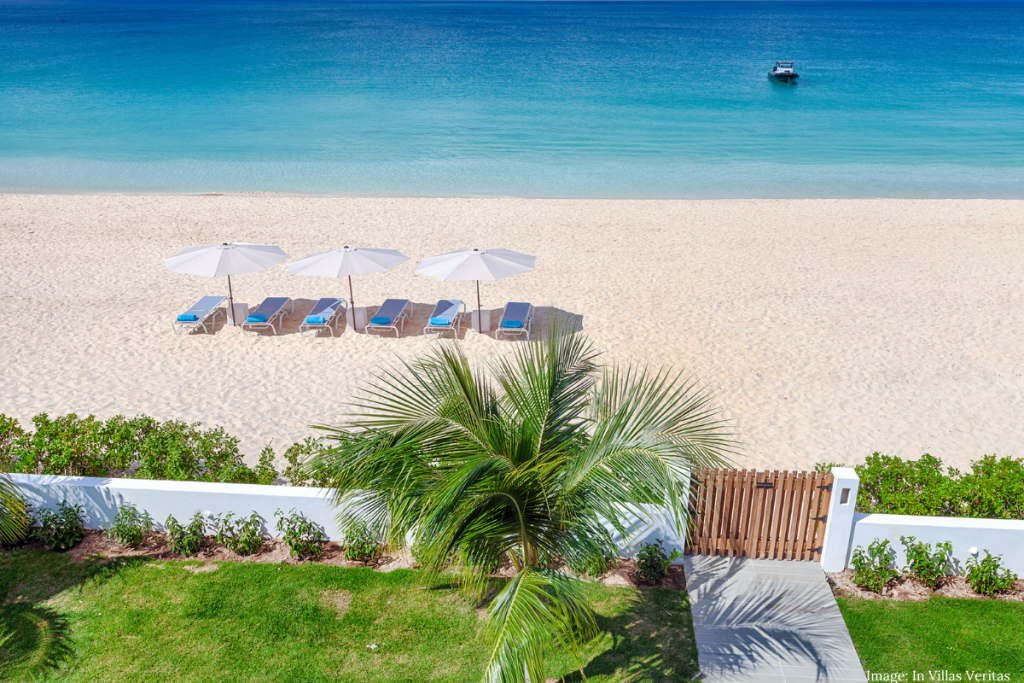 Modern design lovers will swoon over The Beach House, a bright and inviting enclave located right on the gorgeous white sands of Mead's Bay and within walking distance to some of the best restaurants and bars on the island of Anguilla. The 8-bedroom, 10-bath home is the ideal villa for groups of up to 16 guests, while it also comes with plenty of communal space to spread out. There's even a fully kitted game room, a full-sized gym, and a tennis court for those wishing to stay active while on vacation. Guests can also choose to walk along the soft sands and let the gin-clear, turquoise waters cool their toes or do laps in the home's glittering infinity pool located on the terrace..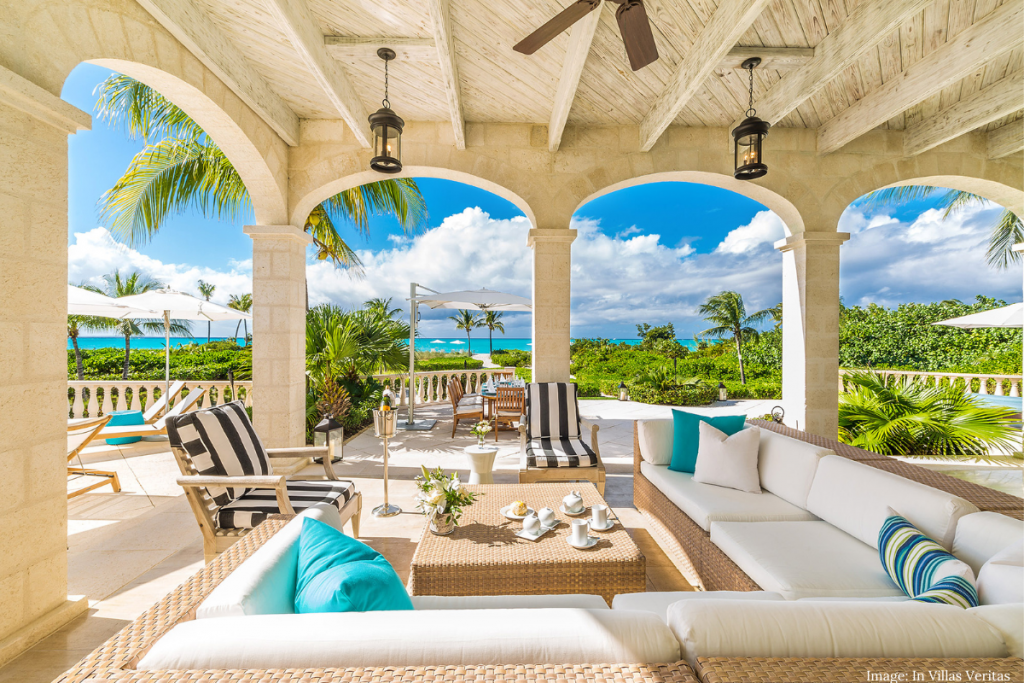 For a more intimate retreat, check into Amazing Grace, a five-bedroom villa located on a gorgeous stretch of Grace Bay on the Island of Providenciales. The home has more than 9,000 square feet of living space for those who desire plenty of space and privacy — it's surrounded by 18 acres of private land. Guests of the home can enjoy a bit of fresh air on the massive covered patio space, walk along the private beach, soak in the sun on a chaise lounger by the pool, and sleep with the windows open to let in a gentle breeze on their four-poster beds. The house also comes fully staffed with an excellent private chef, so guests can enjoy gourmet dining.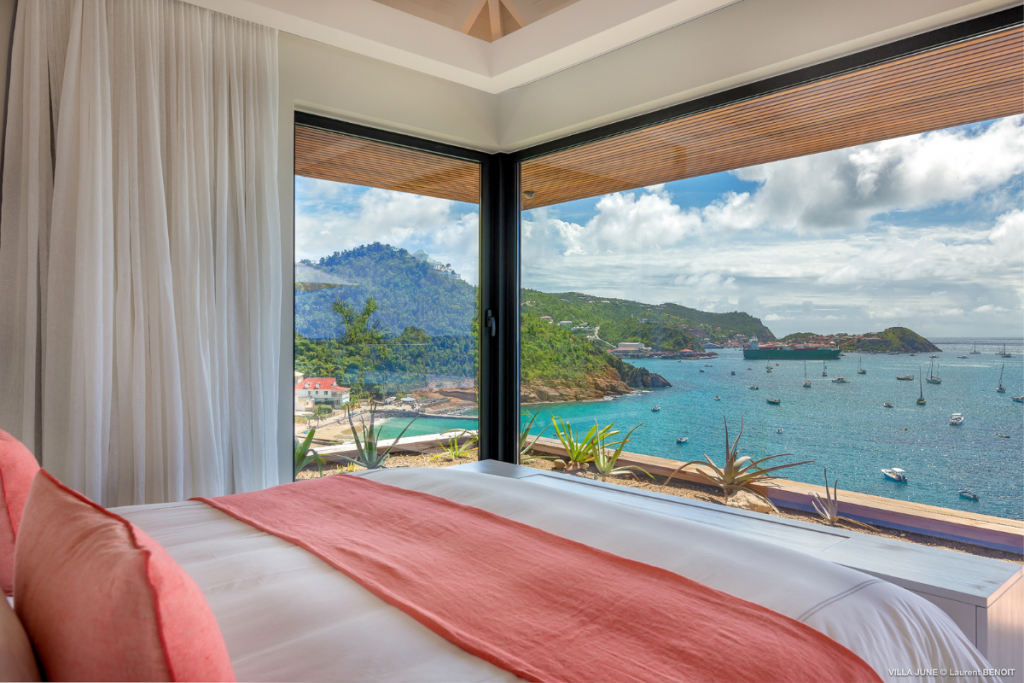 June, a stunning villa located in Corossol, sits just a few short steps from the sand, and less than a minute from Gustavia, allows guests to enjoy both a private oasis and the opportunity to socialize in town. The home comes fully equipped, including a theater room, large pool, gym, and even an elevator to every level, making it accessible to all.
But this villa comes with a bonus. Those traveling in a larger group can also book Villa Bianca, which sits just up the road from June. Villa Bianca provides the same stellar views as June via picture windows in the bedrooms, from the patio, or even from the infinity-edge pool that disappears into the surrounding ocean horizon. The home also comes with four bedrooms and can sleep up to eight additional guests.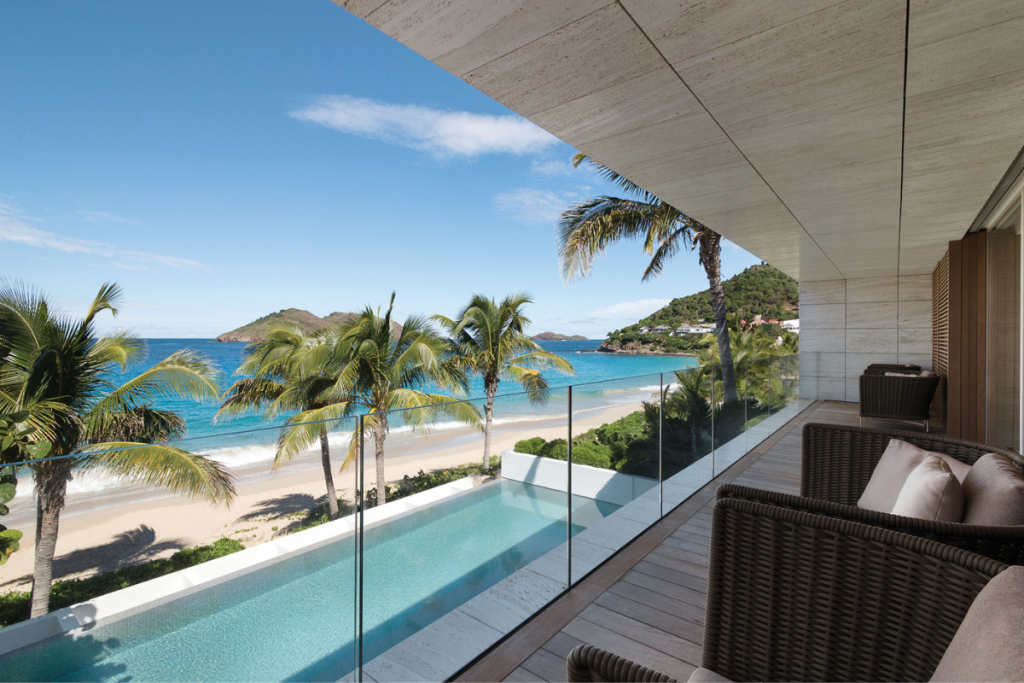 St. Barths is so special it made our list twice. We couldn't ignore one of the finest villas in St. Barths — Wake Up. Located on Flamands Beach, the villa has 6 spacious bedrooms and baths, allowing up to 12 guests at once. It's just a short walk to the Cheval Blanc hotel, where guests of the villa can access its restaurant, spa, and bar. Though you may never want to leave this contemporary villa, as it too comes with access to the beach, a massage room, a steam room, and a sauna, making it feel like a private spa getaway. The ethereal home also comes complete with a pool and Jacuzzi for those who want to cool off in the day or heat things up at night.