Sure, you can find homes across the globe that have infinity pools, chef kitchens, never-ending outdoor spaces, and en-suite rooms galore. But there are a few villa destinations that go above and beyond to offer something truly special. Here are five homes — from Italy to Vermont — with over-the-top amenities you'll never forget.
Signoria Art Gallery: Florence, Italy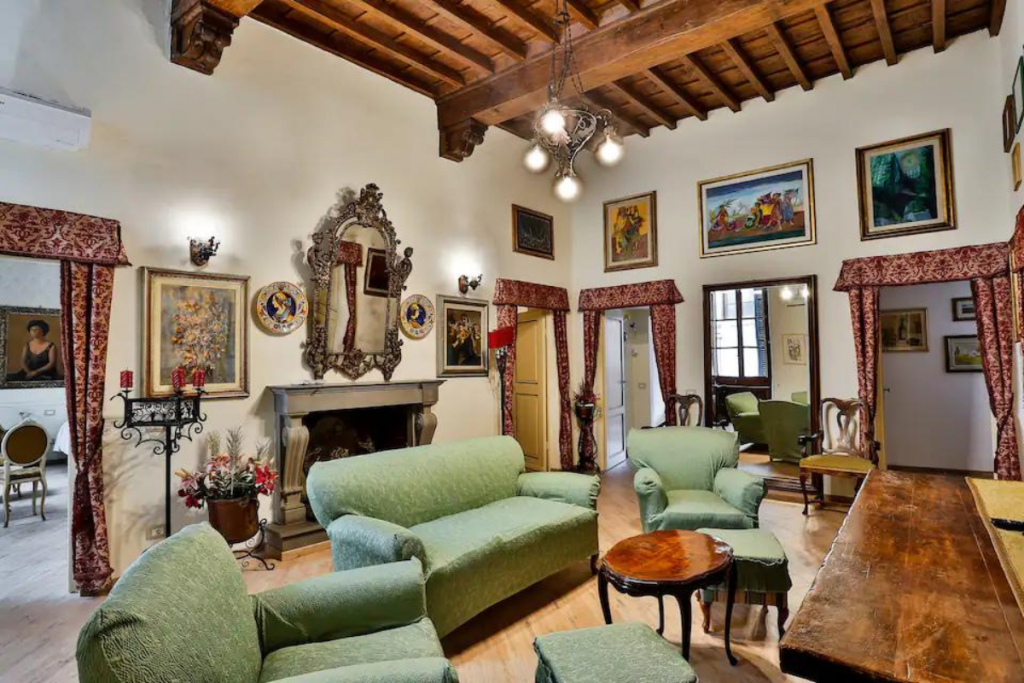 Find yourself in the middle of a masterpiece with a stay at the Signoria Art Gallery home, a three-bedroom home in Piazza della Signoria, aka the heart of Florence. The former leather showroom and art gallery has been lovingly restored to include antique Italian furnishings, working fireplaces, oversized beds, and floor-to-ceiling windows that allow the light to flood in. All of that light is rather important as it helps illuminate the original artwork adorning every single wall of this palatial space.
18th Century Garden Home: Clermont-l'Hérault, Occitanie, France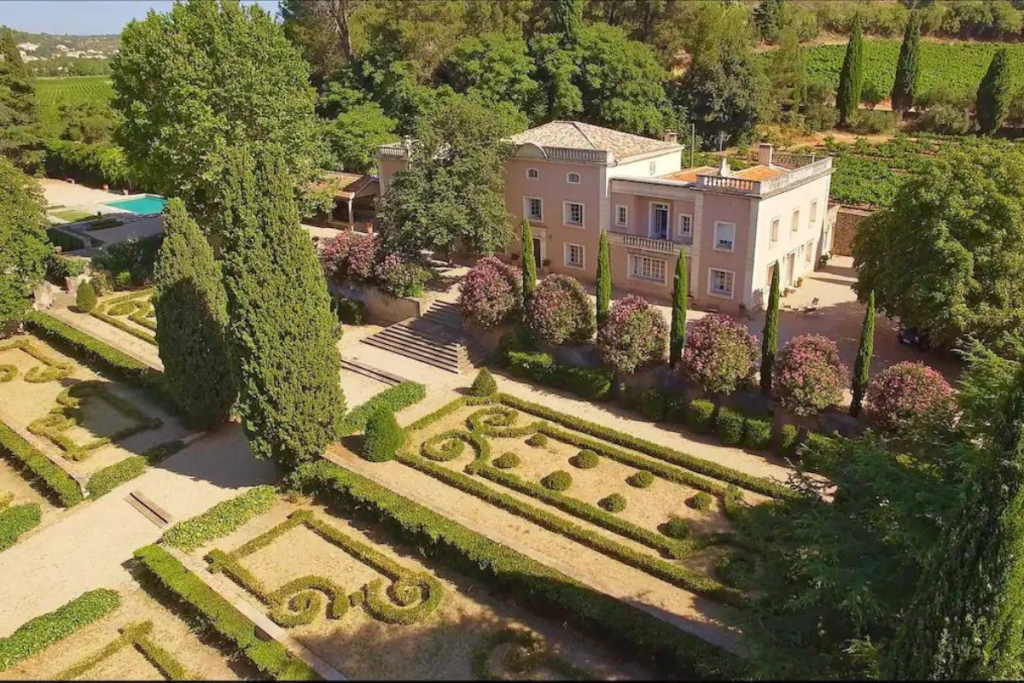 Want fresh bread and croissants delivered every morning? Want it while looking out onto five acres of French gardens dating back to the 18th century? Book a few nights at this eight-bedroom country estate in Occitanie. The home also has a 15-meter swimming pool, a covered terrace with an outdoor summer kitchen, and a tennis court. But inside is where the real magic happens. In the home's living room, guests will find a gorgeous grand piano, so those with a little training can tickle the ivories and delight their fellow travelers.
Barn home: Saugerties, New York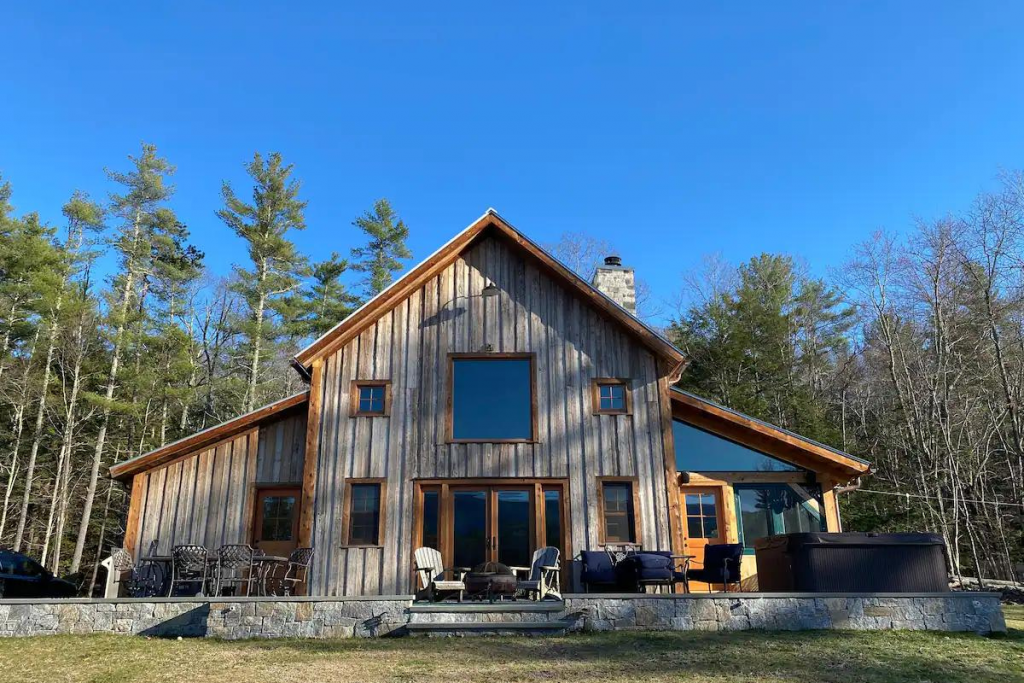 If a grand piano isn't enough for you, perhaps an entire music studio will do. Find that at the barn home, a four-bedroom home with a Steinway grand piano in its massive living room next to a roaring stone fireplace. Outside, guests can soak in the home's hot tub, gather around the fire pit, or just enjoy the idyllic mountain views. There's even a library, a wet bar on the screened porch, and a custom kitchen with seating for ten. And, when guests are ready to really rock, they can make their way to the music studio in the ancillary cottage, which comes fully equipped with drums, a synth, guitars, and all the mixing equipment you need to make the next number one hit.
Bird Island: Stann Creek Dist, Belize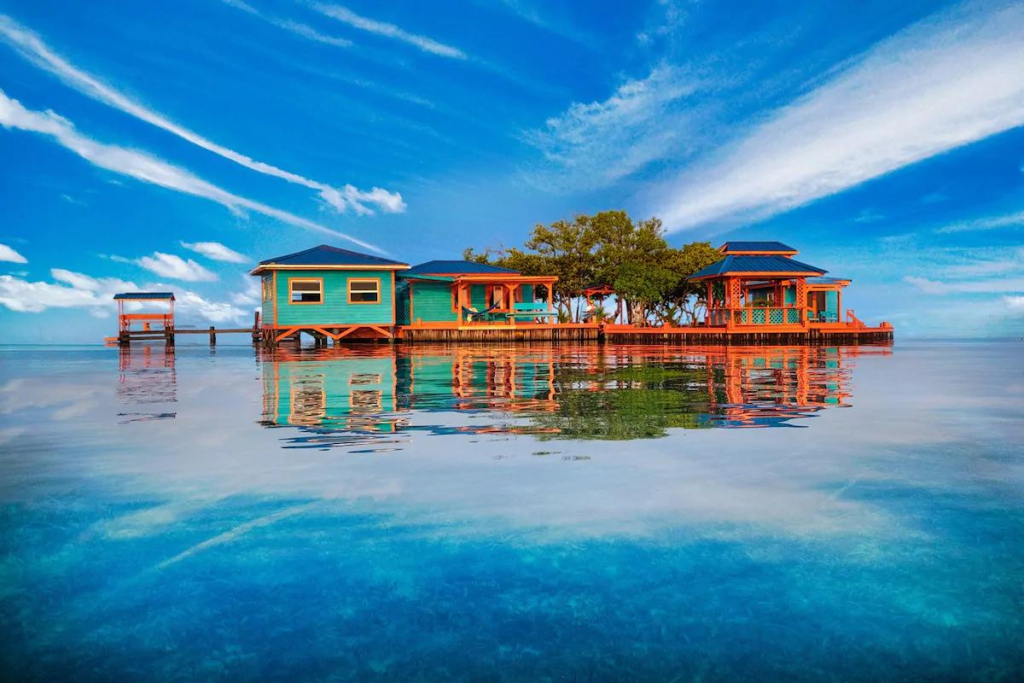 An escape to Bird Island allows you to live out the fantasy of basking in the sun on your own private island. The getaway includes four bedrooms hovering just above the surface of the gin-clear waters. Endless activities are at your fingertips, from kayaking to snorkeling, as well as an in-house chef to prepare all your meals. The colorful home also includes plenty of relaxation spaces like a private beach and several patio spaces. But its coolest feature may just be its over-water swing set that's perfect for kids and kids at heart. Here, you can dangle your feet, grazing the water as you swing back and forth, and laugh at just how spectacular this place really is.
Honey Pond Farm Estate: Middletown Springs, Vermont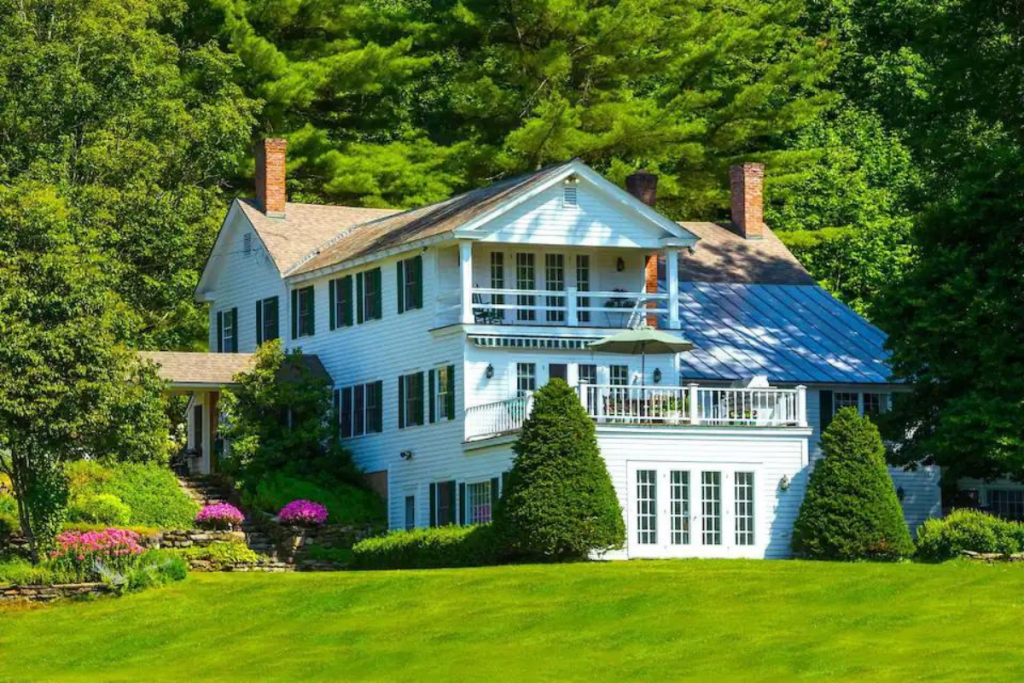 Ensure your next getaway is a hole-in-one at Honey Pond Farm Estate, an eight-bedroom home that has it all. The home boasts a whopping 575 acres of private land, with ponds, hiking trails, and endless panoramic vistas. But its best outdoor asset is, without a doubt, its private golf course. Yes, an entire golf course just for you. The USGA-rated private golf course consists of three greens, multiple fairways, and 26 tees. The rest of the home isn't too shabby either, as it comes with an attached guest cottage, a pizza oven for post-game meals, fire pits, and, of course, several golf carts, so you don't have to walk a single foot if you don't want to.