Sure — a plain massage will get the kinks out. But relaxation and recuperation have many masters. Hotels are now pivoting from having just a spa to entire wellness centers and retreats to allow guests to fully relax but also receive customized treatments from skin care to self care to mental wellness. We've traveled around the world and tested out many a treatment to bring you the very best wellness experiences in the world. Go ahead, dare to decompress. Find ultimate remedies with treatments that embrace both wisdom from the past and modern ingenuity.
Each hotel is being equally honored in no particular order.
LakeHouse Spa's The Regal By Valmont Facial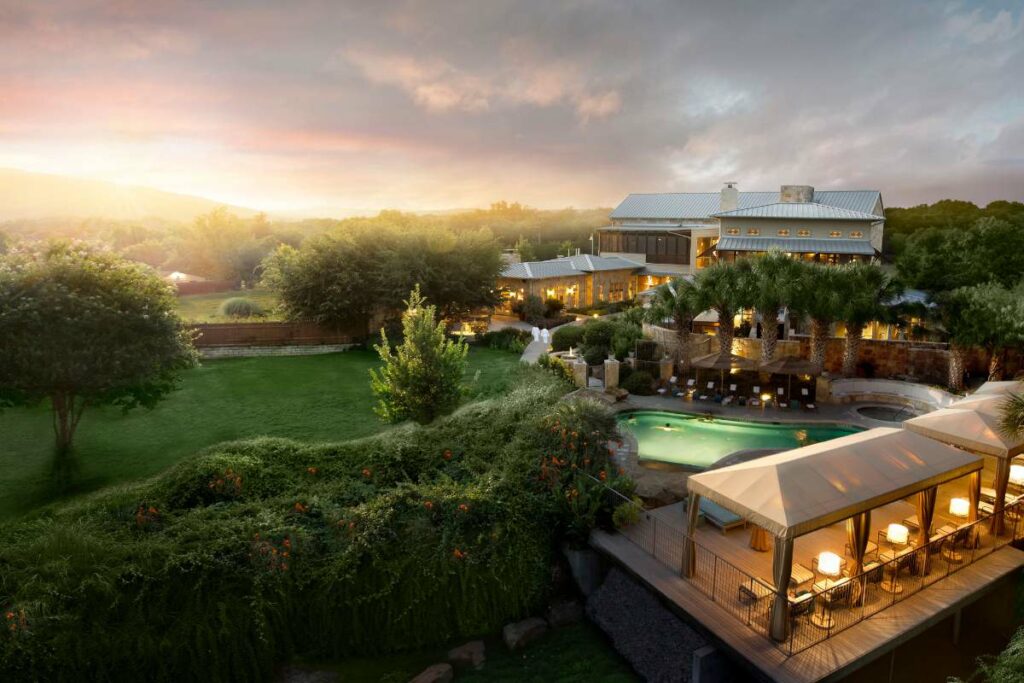 Just loafing in a hammock strung between trees beside the water at Lake Austin Spa Resort restores the spirit exponentially. But at the award-winning destination spa, less than an hour from downtown Austin, guests have more than a hundred treatment options, as well as a plentitude of included activities from yoga to water sports. For the ultimate results-driven, take-ten-years-off facial, book The Regal by Valmont, exclusive to this spa. A nearly three-hour extravaganza of blissful lassitude, the facial involves five distinct masks, four types of massage (most notably 500-year-old Japanese Kobido), Valmont's exclusive creams made from sturgeon DNA and Swiss glacier water, LED light therapy, exfoliation with a HydraFacial machine and a slew of sculpting, toning and oxygenating. The price: a cool $1,050 — worth. every. penny.
Spa Botanico's Manos Santas Massage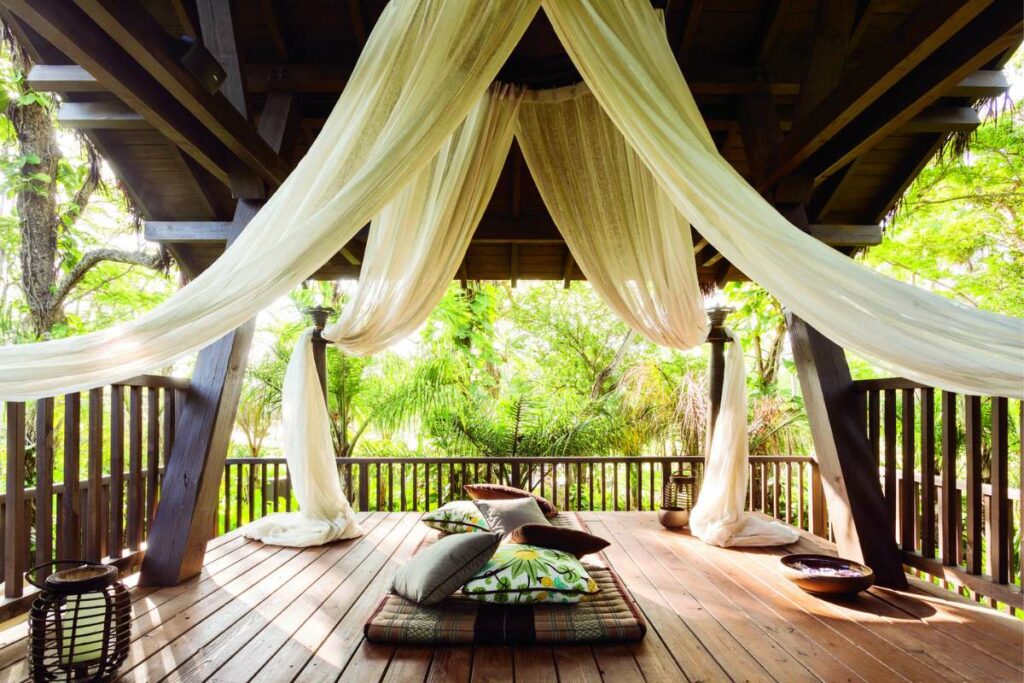 When Laurance Rockefeller founded Dorado Beach as a retreat in the 1960s, it was his plan to envelop guests in the spirit of Puerto Rico. Today as Dorado Beach, a Ritz-Carlton Reserve, the enclave boasts one of the Caribbean's most talked about wellness havens, Spa Botánico, a sanctum deeply entrenched in the island's rich healing traditions. Guided by the legacy of the island's revered Manos Santas, local healers and herbalists who harness centuries-old remedies, the spa offers a signature indigenous treatment: the Manos Santas Massage. It begins amongst herb-perfumed air in the spa's Apothecary Portal, beside a 100-year-old ficus tree, hung with lavender and lemongrass filled baskets. After a customized massage, inspired by the techniques of Manos Santas, guests enjoy a private consultation with a Manos Santas healer, who creates take-home herbal cures, created with the guest in mind.
The Healing Village Spa's Blessings of Bali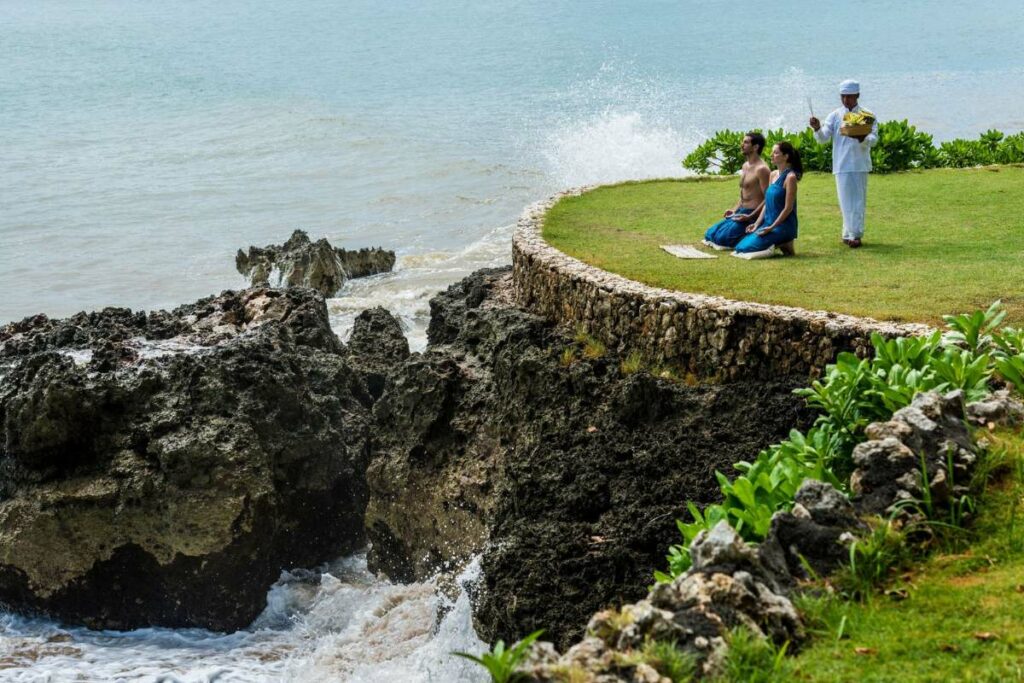 At beachside Four Seasons Resort Bali at Jimbaran Bay, built poetically as a metaphor for Bali's healing spirit and arranged as a suggestion of an authentic Balinese village, the newly re-imagined Healing Village Spa carries the Bali wellness motif to its fullest iteration. The new, two-level spa offers a scope of treatments that meld both the palpable and impalpable worlds, both body and energy. Thoughtfully conceived treatment rooms include spaces such as the Illume Room, which features a bed of crushed crystals. Those hankering to delve into Bali's curative aura can partake of the Blessings of Bali renewal, a treatment, which mixes yoga, breathing, massage, and an unexpected, very grounding stint spent wearing a vest made of Balinese coins, meant to capture the healing vibrations of the finale crystal sound bath. A blessing by the onsite Balinese/Hindu priest, complete with flowers and holy water, finishes the two and a half hour respite.
The Spa at Solage's Signature Mudslide Treatment
Long a hot springs and thermal waters mecca, charming Calistoga in Napa Valley brings another dimension to the beloved wine destination. At Solage, Auberge Resorts Collection, the delightful hotel, arranged like a clubby enclave with stand-alone houses, the Spa takes its own riff on the wellness town's legacy. The Mud Bar & Bath House feature geothermal pools and a gooey-ly salubrious mud room. Bring your significant other for a couples' Solage Signature Mudslide ritual, a three part detoxifier that involves layering your bodies with oodles of mineral-enriched mud; long, satisfying soaks in the curative waters; then state-of-the-art snoozes in bed-like chairs that emit harmonic vibrations.
The Spa at Las Ventanas' Holistic Twilight Ceremony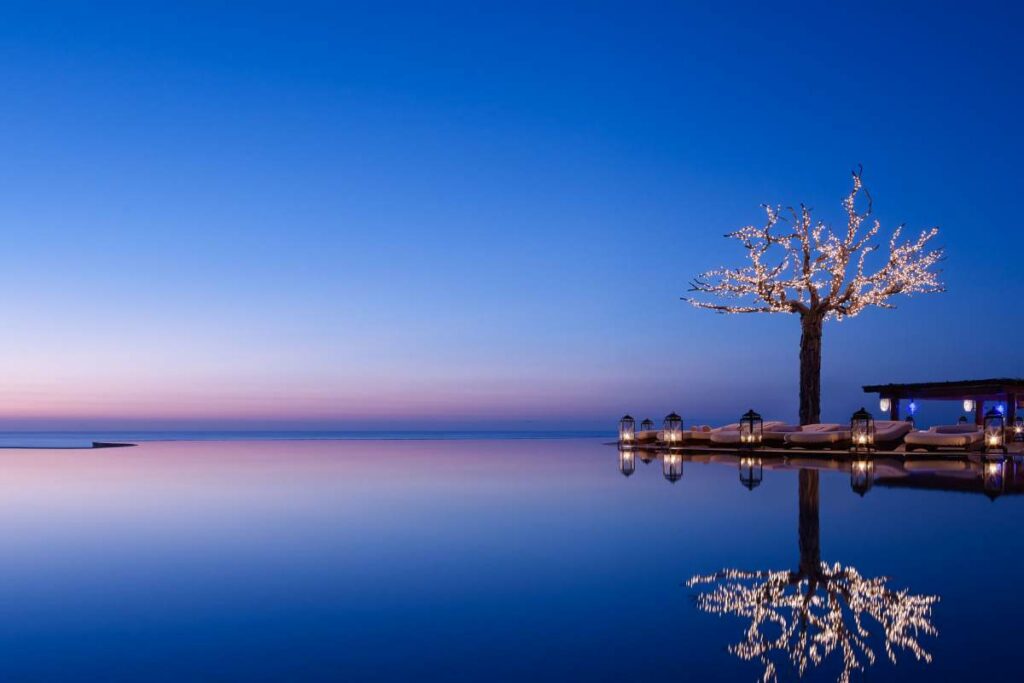 A dreamscape that cascades down a hill to the Sea of Cortez, Las Ventanas al Paraiso, A Rosewood Resort, with its white Mexican-intoned architecture, colorful Mexican art, hand carved furniture and resort-wide cultural exploration programs ever reminds guests that they've come to the Baja Peninsula for vacation. Meaning, Window to Paradise, the resort's name says it all, whether that translates to its stellar butlers (they'll match your sewing kit to your wardrobe colors) opulent Ty Warner Mansion on the water or indulgent spa, where treatments take their cue from indigenous traditions, as well as the four elements: earth, air, fire and water. Try the Holistic Twilight Ceremony, part of the Lost Remedies treatments, rituals inspired by ancient local therapies, regional plants and aspects from the sea to the desert. At dusk, relax in the candle-lit Solarium while a crystal bowl concert pings harmonic tones for the ultimate energy cleansing, accompanied by shaman prayers and sage smoke.