It's Thanksgiving. But I haven't been slaving in the kitchen for a week as usual. I haven't just burned the turkey either, which happens every year. And, I'm not standing between Uncle Roy and Aunt Martha to quash their inevitable annual argument over politics. Nope. Instead, I'm cavorting with a falconer in Ireland, gallivanting throughout 410 acres of bucolic landscape in the shadows of fanciful 16th-century Dromoland Castle, the storied ancestral home of the O'Brien clan, now turned glamorous five-star hotel.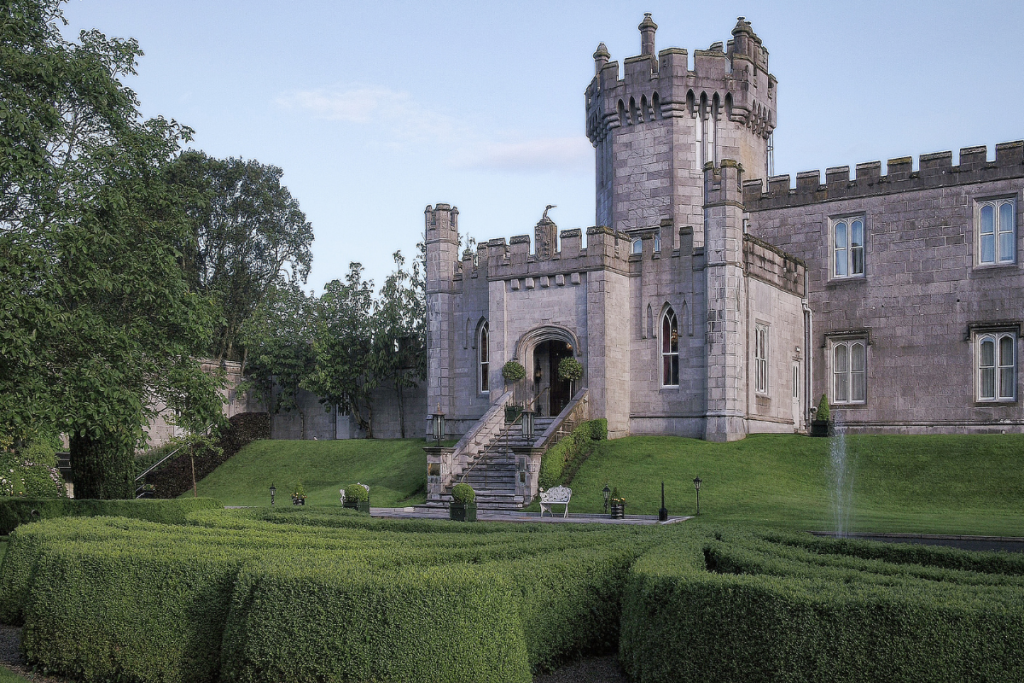 With nothing for me to cook (there will be clotted cream, crumbly scones, cucumber sandwiches, and strong Irish tea sipped from china cups shortly — who needs apple pie?), I have plenty of time to ramble through the woods with the hotel's expert birdsman, aka falconer extraordinaire. As we follow his hawks, we peer into the bygone hermit's cave, rest beside the walled garden, and discuss the purpose of the retreat's fascinating folly. When instructed, I don the heavy leather gloves and let the hawk rest on my arm. Intense, the bird gazes at me with intelligent eyes . . . waiting. On instruction from the falconer, I wave my arm, casting the hawk into the heavens. He flies so high, he can barely be seen, circling above the treetops. On the falconer's command, the bird returns suddenly, artfully crash-landing on my arm with a plop that nearly knocks me down. In this timeless setting, immersed in the ancient art of falconry, with the grey-stoned castle looming, I feel like a fairytale character, kitted out in a doublet and jerkin. This is way better than mashing potatoes and making gravy for a crowd.
Falconry isn't the only way guests can celebrate Thanksgiving at Dromoland Castle. At this baronial fortress, where history dates back a millennium to Brian Boru, one of the last High Kings of Ireland, cosseting, magnificent interiors beckon. Think: coats or arms, ancestral portraits, gild and drippy chandeliers. Awash in sumptuous fabrics, captivating artwork and majestic antiques, each room retains a regal, yet somehow comfortable, feel. Whether sitting by a roaring fire with a novel, sipping single malt Irish whiskey in the cozy Cocktail Bar (once the baron's office, today dubbed The Kennel by regulars for its pack of Porcelain Staffordshire canines that adorn the walls), enjoying an Irish seaweed treatment in the spa, or searching for that legendary hidden passageway, guests will take in the hotel's interiors with amazement and delight.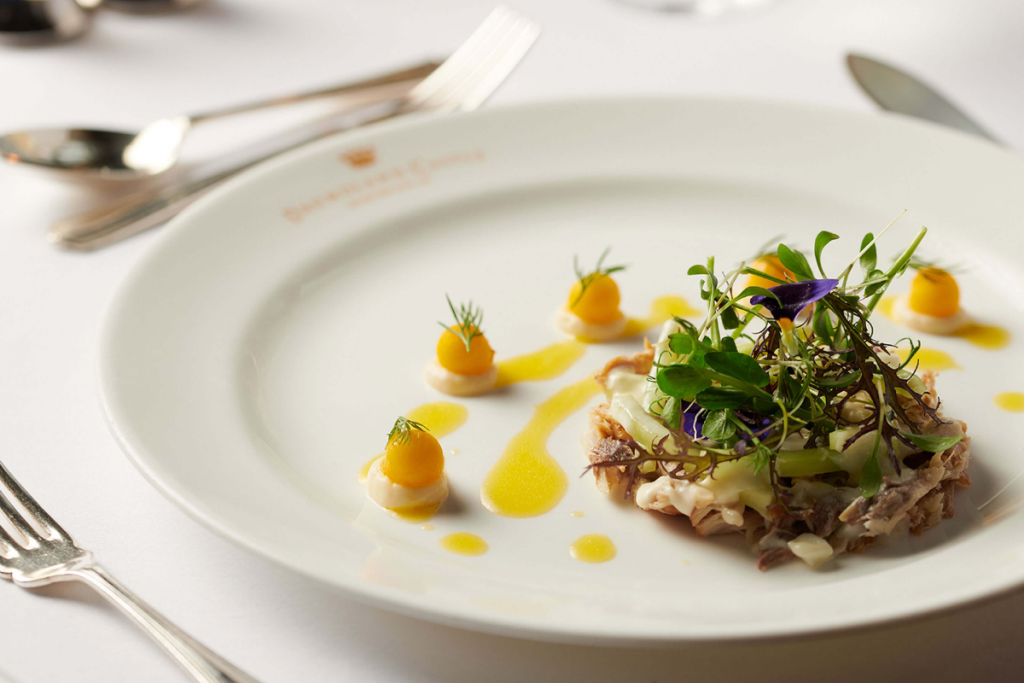 Dinner itself each night, a repast to rival any home-cooked Thanksgiving feast, takes place in the gastronomic FigTree Restaurant, with dishes such as Wild Atlantic Way Chowder and Grilled Irish Aged Angus Rib-Eye Steaks, served with green peppercorn sauce on the menu. Outdoors, royal wannabes can go beyond falconry to shoot clay pigeons, play tennis, fly fish, shoot arrows, ride horses or sit in a horse-drawn cart, tee off on a green, or ride bikes. Families with young princesses should absolutely indulge them with one of the Princess for A Day programs, which serve up mollycoddling breakfast in bed for kids, offer frilly gowns for dress up, and provide both age appropriate spa treatments and Irish dance lessons.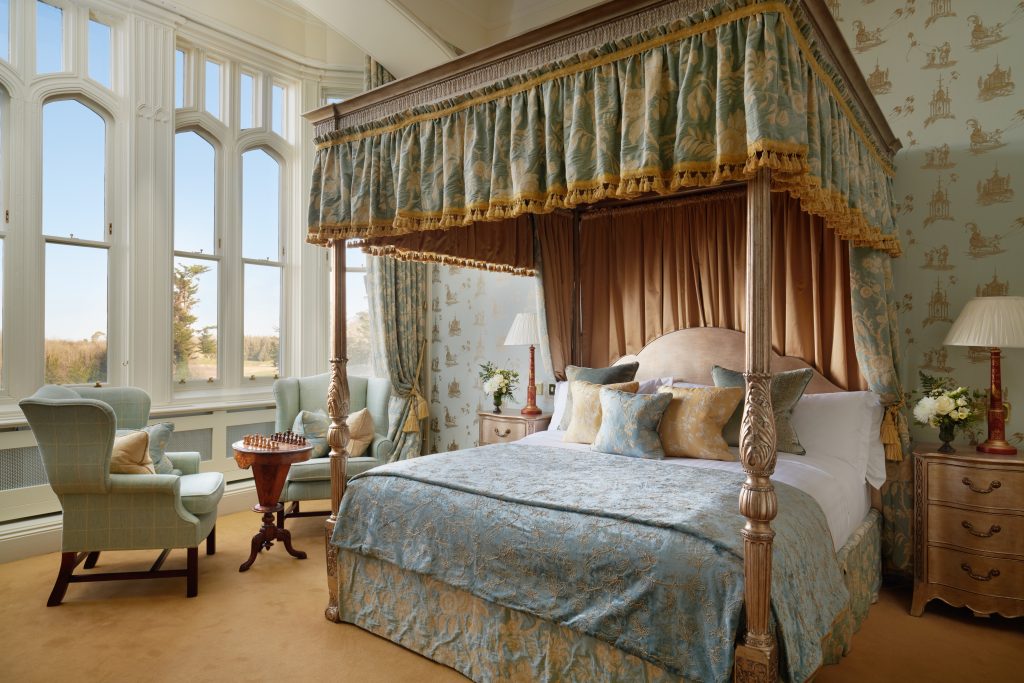 Room to Book:
Nothing says majesty like the two-tiered Tower Room, a place fable-like enough for Rapunzel to hang out with her lengths of hair. That alluring circular bath, which occupies its own floor, anchored by a Gothic window, takes the dream full circle.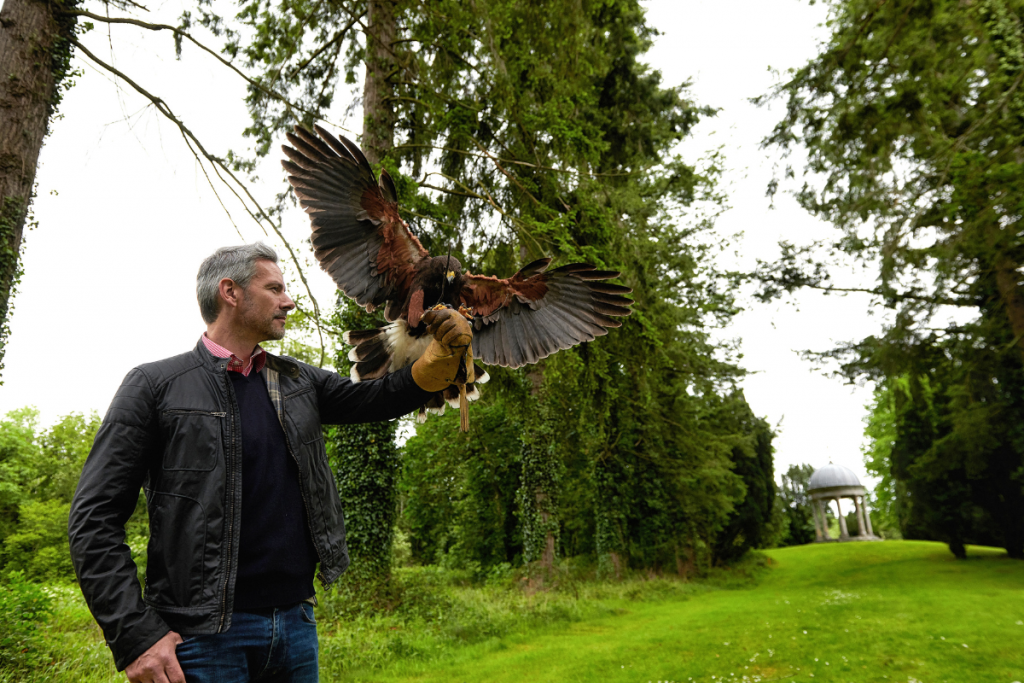 Fun Fact:
Some of the falconer's hawks are so well trained and skilled, they can deliver a wedding ring safely into the hands of the ring bearer at a wedding ceremony on property.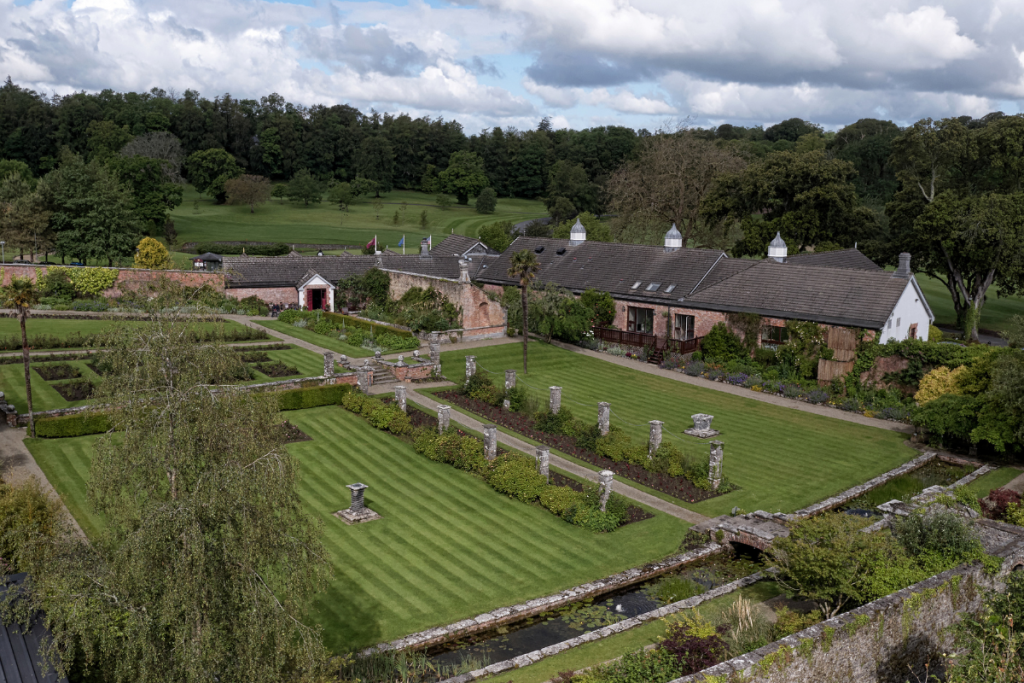 The Package:
Head to Ireland's West Coast to carve out the Thanksgiving of your dreams in an authentically Irish way. You can enjoy a traditional Thanksgiving (if you like), foraged from fall produce: pumpkins from nearby gardens, and turkeys from local farms. The Dromoland Thanksgiving experience includes: two nights (plus full Irish breakfast), a gift from Executive Head Chef, David McCann, Thanksgiving dinner on Thursday night with an Irish flair, and an estate activity of your choice, including the option to trace your family's Irish heritage with the onsite genealogist.