I love the grand, dramatic beauty of Glacier Park, the Grand Canyon, and Big Sur as much as anyone, but sometimes I find myself drawn to more understated landscapes, where, instead of being awed, I can revel.
Primland, an Auberge resort that's located in an unlikely corner of Virginia just a few country miles from North Carolina, is just that kind of place. Occupying a 12,000-acre tract of land draped over the top of a lush green mountain, the resort's views — of rivers, gorges, distant peaks, and not a single building — are glorious but calming: look away, to your book or your wine, and when your gaze returns, nothing has changed, except, perhaps, the shadows.
Primland feels remote and while it is, it's also remarkably accessible: though its entry gate lies an hour or two off the interstate (depending if you're arriving from the north or the south), you'll move along at a good clip on the kind of wide, curving roadways that make driving actually fun.
The resort's ten-mile-long driveway emphasizes the resort's remoteness, but also offers a glimpse at the stunning property, which started life as a private hunting lodge before being transformed into a resort in 2009. Today, it's a best-of-both-worlds kind of place where you can cap off a day of hiking with a lavender-scented massage.
What to Do at Primland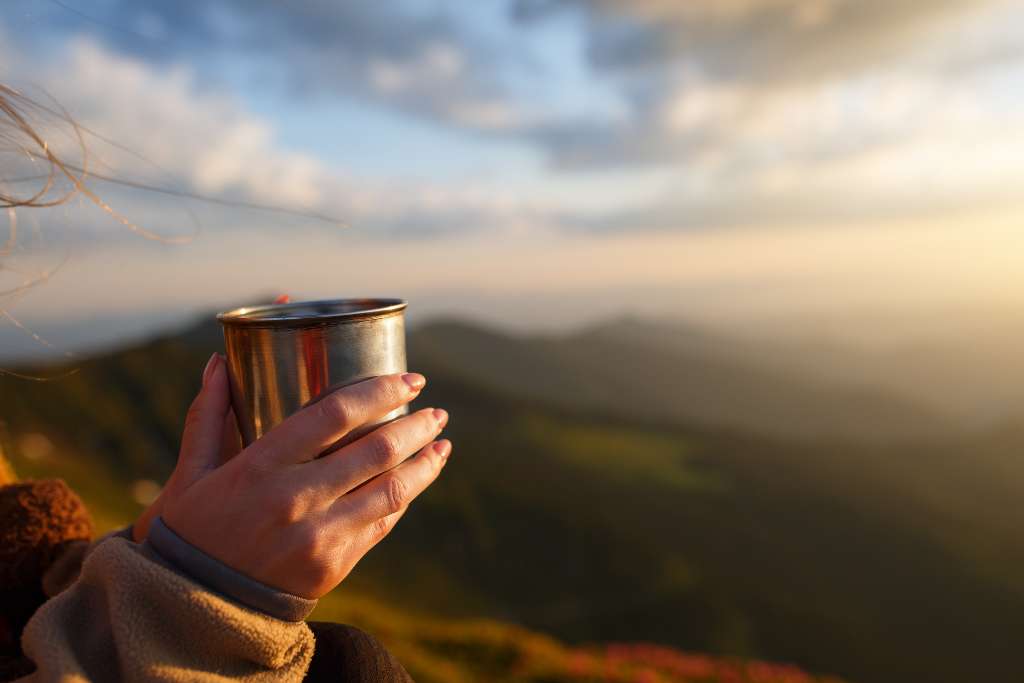 Outdoorsy types will love Primland's wide range of outdoor adventures, which range from horseback riding and cycling along miles and miles of trails and roadways to careening over hills and into valleys on ATVs; shooting skeet at a 14-station, mile-long course; casting for trout on a private six-mile-long section of the Dan River, and paddling on a quiet lake. The resort's Donald Steel-designed Highland Course, which shares the mountaintop with the lodge, is renowned for its huge elevation changes and wide fairways.
Hikers can take to a number of trails that loop through the property and include a section of the original Appalachian Trail; a short guided yoga hike leads to a wooden platform where classes are held amid swaying trees and curious deer. Don't miss the chance to explore the woods with Tim Branham, the resort's resident naturalist and hiking guide, who shares stories and local lore as he walks.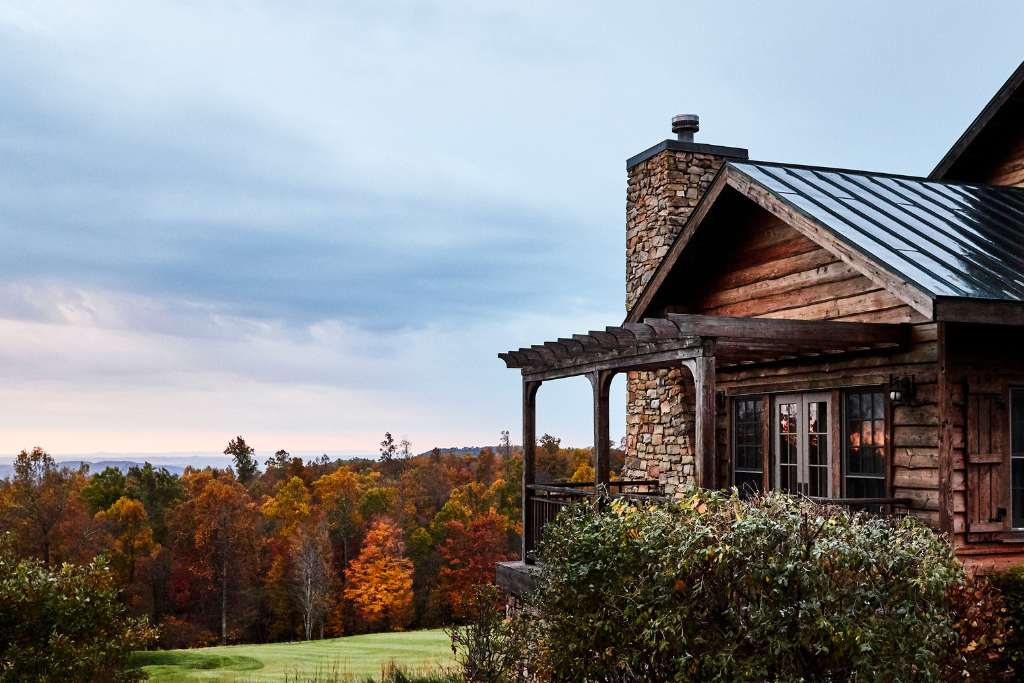 Not every diversion requires a map. The Bourbon and Country Ham experience pairs several selections of each with homemade biscuits, jam, and honey and is a fun way to kick off the evening. It's impossible to miss the industrial metallic silo attached to the lodge; inside is an observatory equipped with Celestron CGE Pro 1400 and CPC 800 telescopes for stargazing. Most evenings, one of the staff astronomers will open the sliding roof to reveal the multitude of stars that sparkle brightly in the inky sky and allow guests the opportunity to peer through the eyepiece of the massive telescopes to take a closer look at the moon and the planets. It's a remarkable adventure to another world that doesn't require a bit of exertion. On select Friday and Saturday nights, music lovers flock to the Stables Saloon to hear local bluegrass bands. The saloon, which is located in the resort's old horse stables, is a stop on Virginia's Heritage Music Trail, the Crooked Road, which meanders for 300 miles across southwestern Virginia.
The Spa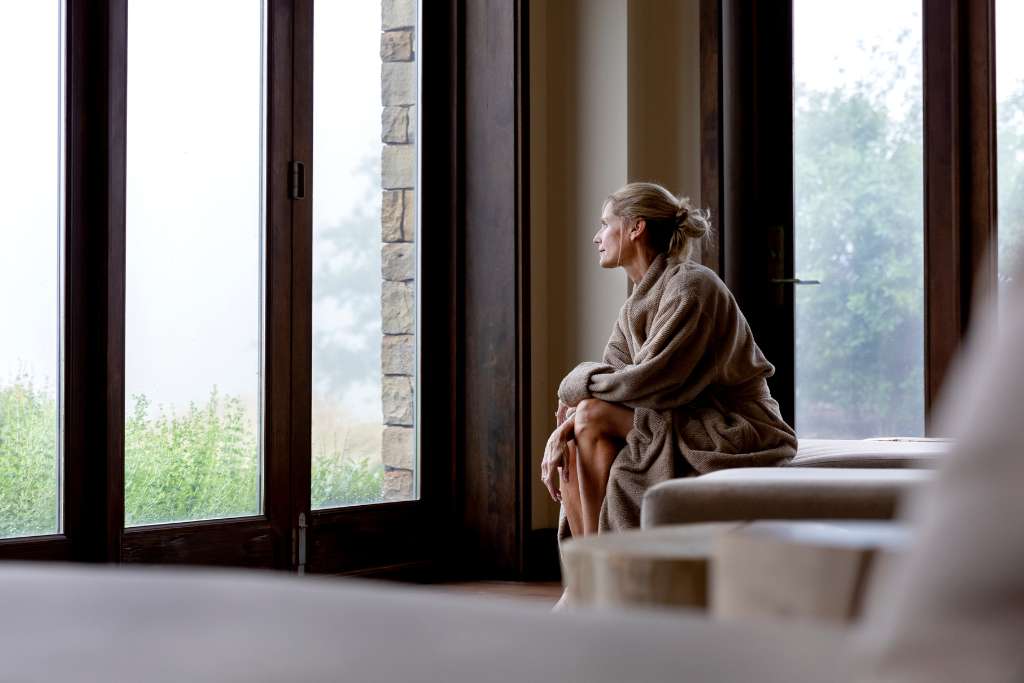 Primland's subterranean spa is actually a multi-modal wellness facility that offers a wide range of services and programs. Beyond a traditional gym, there's an outdoor training trail that winds through the forested hills; staff members also lead yoga classes and guided meditation journeys. Though body and skin therapies are infused with locally gathered botanicals, honey, and other ingredients, they also balance technology with tradition. Along with facial cupping — an ancient technique — to increase blood flow to my skin, my 90-minute Dragonfly Anti-Aging Facial also utilized the latest high-frequency technology to heal and rejuvenate. Tata Harper's delicious-smelling, all-natural products rounded out the relaxing treatment that left me glowing.
Where to Sleep at Primland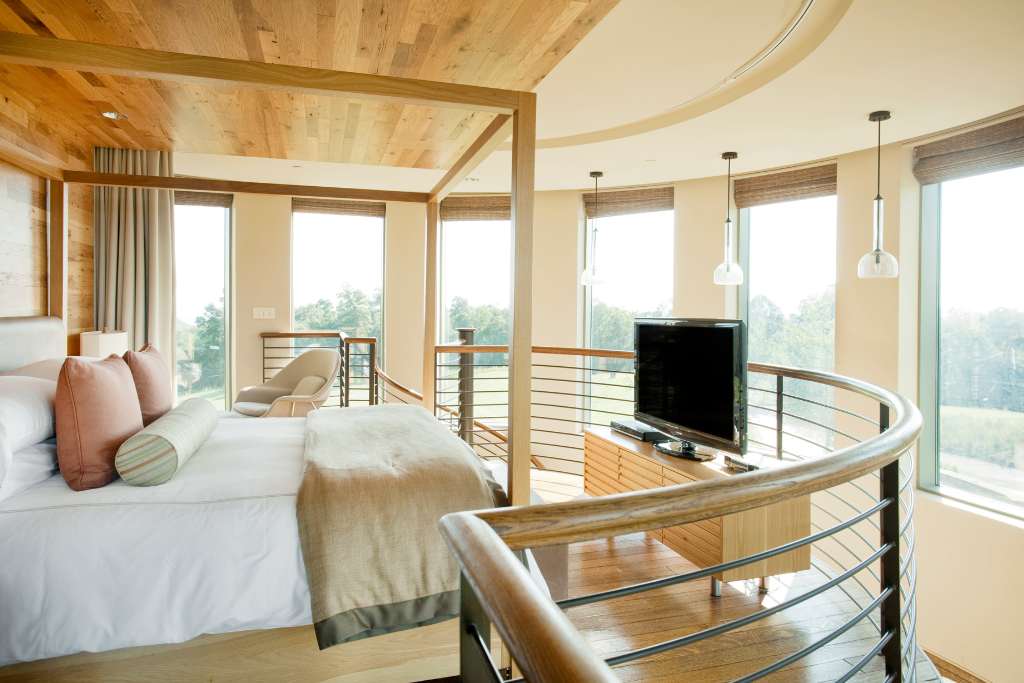 With 12,000 acres to work with, Primland's owners could have created a sprawling complex of homes, condos, and hotels; instead, lodging consists of just 26 rooms in the main lodge, a handful of cottages and villas, and three custom treehouses (with more on the way) nestled into massive hardwoods and cantilevered over the Dan River Gorge. Whatever you choose, you'll find an abundance of natural stone, polished wood floors, generous bathrooms, and windows that actually open to let in light, fresh mountain air and vistas galore.
Though grand and luxurious, Primland's LEED-certified lodge was constructed with keen sensitivity to the land. The chestnut, walnut, oak, pine, and maple used for the walls, floors, ceilings, beams, columns, and furniture throughout the lodge was salvaged from crumbling tobacco-curing barns in Virginia and North Carolina; wood for the exterior was cut and milled right on the property. Instead of natural slate, the roof is sheathed in shingles made from shredded recycled tires. Though the lobby is compact, it leads directly into a dramatic sitting area where massive paintings created by Western Australia's Pintupi people flank a two-story window offering uninterrupted views of the landscape.
Eating and Drinking at Primland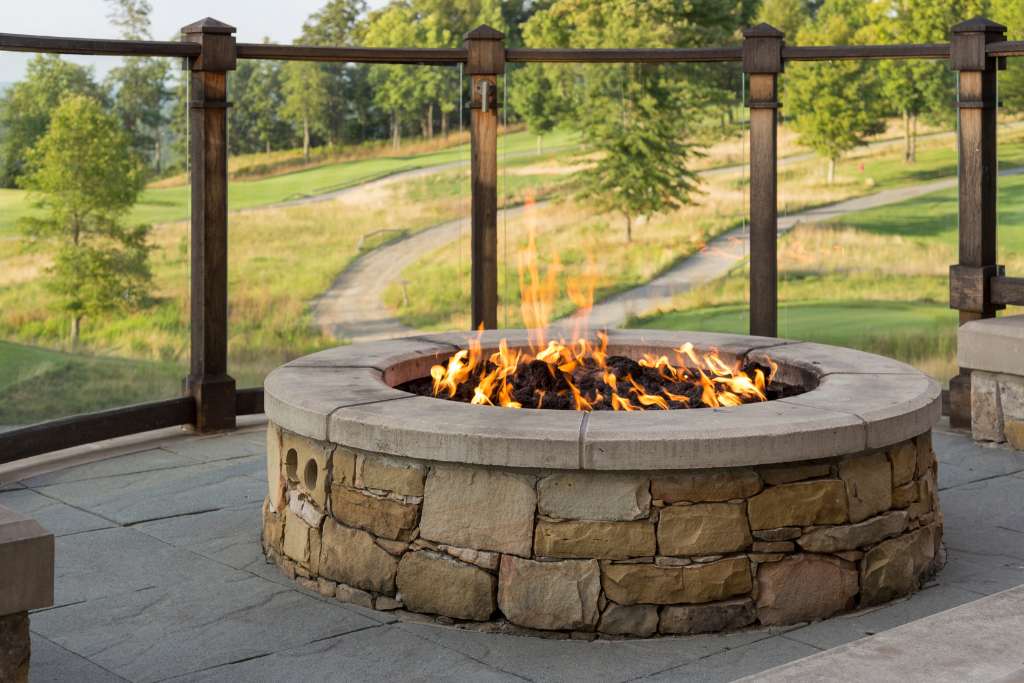 Evenings at Primland tend to begin on the back terrace, which overlooks a green meadow and distant mountains, or, on weekends, at the tobacco barn, a cozy pub tucked into a grove of trees a short stroll from the lodge. The resort's fine dining restaurant, Elements, is open for breakfast and dinner; the casual 19th Pub is open continuously from 11a.m. until 11p.m.
Though variety abounds in Primland's dining venues, dishes lean heavily American, and are highlighted by well-placed dollops of local products and techniques. A summer gazpacho comes topped with a bit of blue crab and a tangle of farm greens; sweet corn and salty country ham add interest to seared scallops. There are deviled eggs to snack on, locally brewed beers to sip, and festive indulgences like Dom Perignon Champagne by the glass.
Throughout the menus, pickled vegetables, sorghum syrup, and smoky barbecue flavors give dishes a bit of a southern accent without veering into country cookin' territory. Vegetables, ham, honey, and other products come from local farmers and producers, a system that allows the resort to support community members.
What to Do Outside the Resort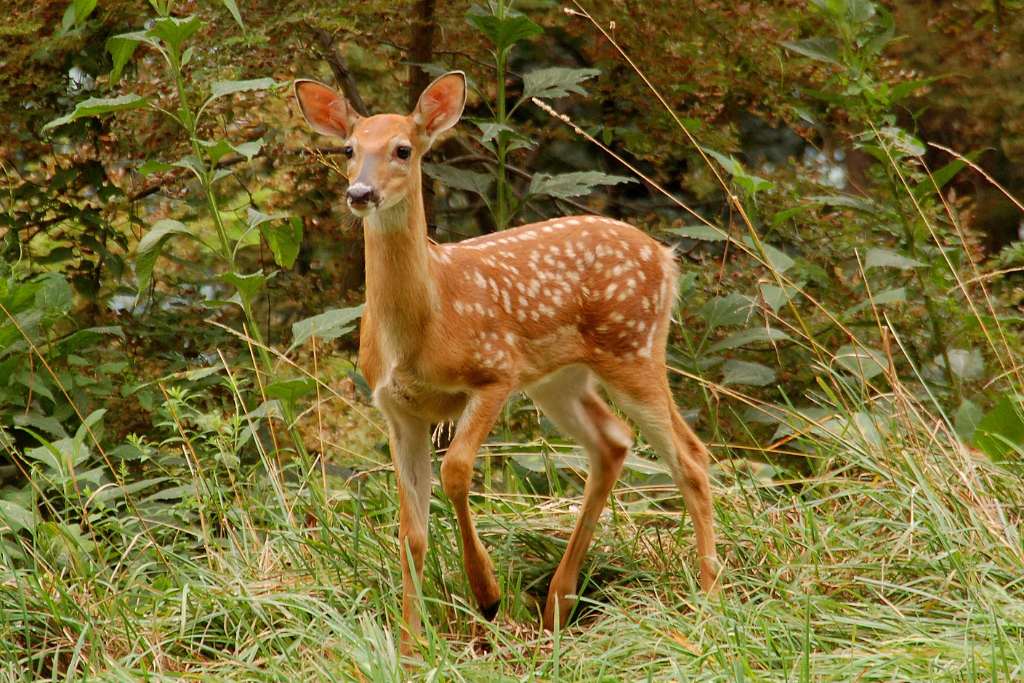 Fans of the vintage television program The Andy Griffith Show will want to explore the actor's home town of Mount Airy, which was the model for the city of Mayberry. Located about 40 minutes south of Primland, it offers shops, restaurants, and bakeries where you can sample a local cobbler-like dessert called sonker, as well as lots of Andy Griffith experiences.
Exit the north gate of Primland, drive about 30 minutes and you'll come to the Meadows of Dan, a village so small that it didn't even garner bold type in my atlas. Drop into Primitive Coffee, where, in addition to lattes and homemade bakery items, you'll find local art, pottery, and flowers as well as eggs and other products from the owners' farm; there's also a candy factory and several shops and farm stands. Afterwards, hop onto the scenic Blue Ridge Parkway; just a few miles north of the Meadows of Dan lies Mabry Mill, one of the 469-mile-long parkway's most photographed sites.