When you think of Champagne you often dream of black-tie affairs, ballroom dresses, and caviar pairings associated with this luxurious wine category. But the reality is that more and more people are embracing Champagne as an everyday wine to enjoy, given that its versatility and complexity lends itself to so many situations.
True, Champagne is often very expensive, so a bottle might be something you want to save for a special occasion. But there are some excellent options that are more affordable (or go ahead and open that $300 vintage on a Tuesday evening). Champagne is most commonly made from Chardonnay, Pinot Noir, or Pinot Meunier grapes (often a combination of two or three), and is blended, fermented, and aged in its namesake region of France. Serve your Champagne cold but not frigid, and consider trying a glass with a more open shape instead of the traditional flute to really let the nose and palate expand as you sip. Here are five top-shelf Champagnes to try now, in a variety of styles and vintages.
Champagne Henriot Millésimé 2012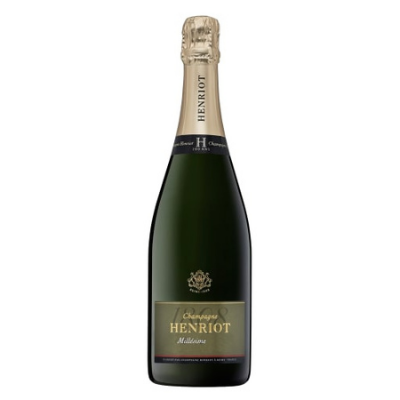 This is the newest release from Champagne Henriot, the storied house that is over two centuries old. Millésime 2012 is meant to showcase both the elements that shaped the vintage of that particular year, as well as the art of blending that is so important to any Champagne. According to vineyard director and cellar master Alice Tétienne, this Champagne is "a wine of contrasted harmony." The precise blend is 54% Chardonnay and 46% Pinot Noir from Henriot's Grand and Premier Cru vineyards, and it was aged for eight years on lees. Look for notes of chalk, currants, meringue, and ripe summer fruit on the palate.
Price: $115, Wine.com
Dom Pérignon Rosé Vintage 2008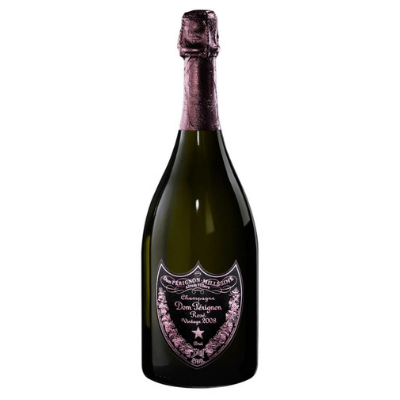 This wine, a 2008 vintage rosé made from Pinot Noir grapes, was matured for well over a decade in the cellars before its release. According to the chef de cave notes, the spring and summer of that year were overcast before the sun finally came out to provide warmth and light in the fall, leading to a special harvest. The nose is redolent with berries and flowers mixed with some greener notes, followed by a palate with an acidic base that builds upon layers of fruit, botanicals, and some white pepper. Save this one for a special occasion to enjoy, or just open it when the mood strikes you.
Price: $329, Reservebar.com
Champagne Lanson Le Black Label Brut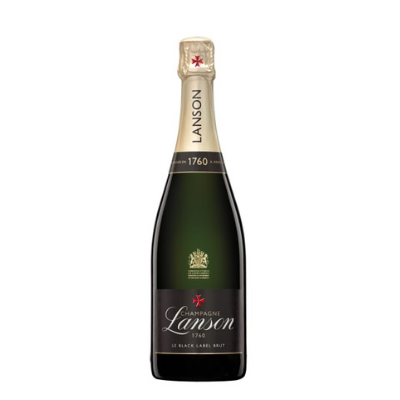 There are some more affordable Champagnes that don't lack in quality, and this one from the Lanson house fits nicely into that category. This is a blend made up of 100 Crus in Champagne (50% of which are Grand and Premier), and the components are 50% Pinot Noir, 35% Chardonnay, and 15% Pinot Meunier. A solid base of reserve wines are incorporated into the blend as well for complexity and heft. Look for notes of pear, apple, and some fresh pastry on the nose, and bright lemon, plum, and some brioche on the palate. Suggested food pairings include mushroom ravioli or salmon with sweet potato fries.
Price: $50, Wine.com
Champagne Bollinger La Grande Année 2014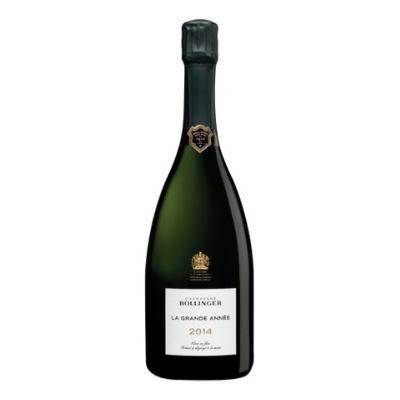 Champagne Bollinger is known for its fine Champagne, its James Bond-themed releases, and now this new 2014 vintage. La Grande Année means "the great year," and according to the Champagne house 2014 fit that description. The grapes, Pinot Noir and Chardonnay, came from 19 different Crus with a focus on sustainable winemaking methods. The wine underwent a secondary fermentation on the lees in bottles for more than eight years before being disgorged. On the nose, you'll find cherry, lemon, and almond, and on the palate flavors of orchard fruit, citrus, and a slight sensation of saline ocean air.
Price: $189, Wine.com
Billecart-Salmon Brut Rosé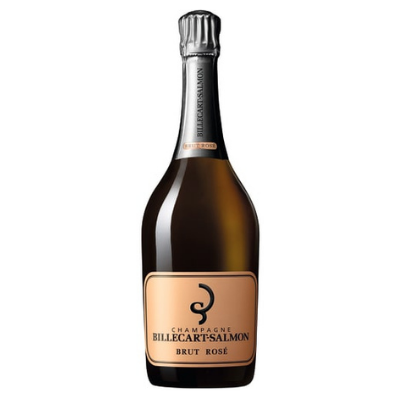 This isn't a new release by any means, but it's an excellent example of rosé Champagne that should be on your list to try. The blend of grapes used is 40% Chardonnay, 30% Pinot Noir, and 30% Pinot Meunier. The wine is aged on the lees for three years, and then in bottle for another two to four years. This Champagne has a pretty-in-pink hue, with lots of berry notes on the palate buttressed by some creaminess and a touch of acidity. Of course this rosé champagne would be great to serve at brunch, but definitely enjoy this in the evening as well with some roasted fish, berry tart, or even an array of hard cheeses.
Price: $90, Wine.com