Antica Terra winemaker Maggie Harrison pours generous inches of pale-cherry toned, cranberry-scented Pinot Noir into glasses for 10 or so rapt wine tasters. "Drink," she says. "I'll stop talking now." But, luckily, she continues, describing what it's like to make wine near Dundee in the northern part of Oregon's Willamette Valley, less than an hour from Portland. Looking closely I can see tears in her eyes. "All I can do is be present, to be completely in the moment. I simply ask myself: What is the most beautiful thing I can do right now? That's all I have. One chance. Once a year — to make beautiful wine." A ponderous silence punctuates her utterance, as if the imbibers try to grasp its gravitas. Then Maggie laughs and flits around the table, her ebony corkscrew curls bouncing as she moves, reminding the oenophiles to employ all their senses as they note color, sniff, swirl, and gurgle the wine through their teeth and over their tongues. One of some 700 wineries in the bucolic Willamette Valley (best known for Pinot Noir, Chardonnay, and Sparkling wines), Antica Terra has been a leader in the area since 2005.
What's the Willamette Valley Like?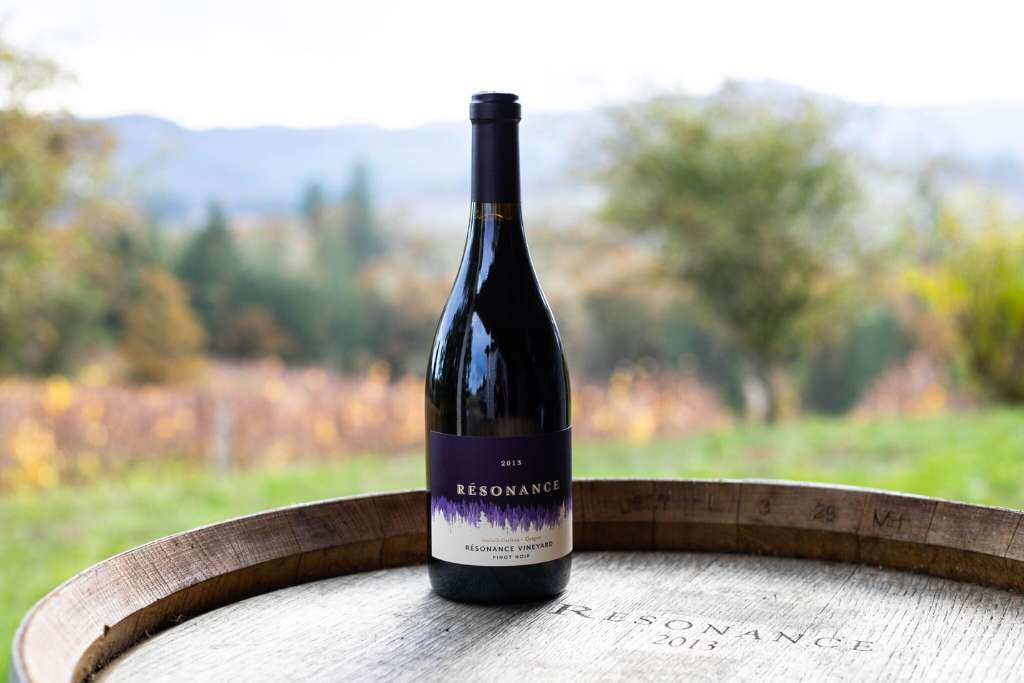 Like Burgundy in France, pine-studded Willamette Valley unfurls on the grape-friendly 45th parallel. Fertile, but more volatile and more unforgiving than California's wine lands, the hilly terrain has a truncated growing season so farmers work hard to harvest before the rains prevail. With lilac fields, filbert orchards, vegetable farms, eccentric small towns, and a rushing river, every corner of the Willamette looks like something we'd see photographed for an old school calendar. Downscale, casual affairs, wineries present as barnyards, farm houses, garages or graffiti-covered, aluminum-sided warehouses. Signage is virtually non-existent. Along back roads, vineyards wedge into nooks and hide along hillsides. In this most unpretentious of wine regions, Pinot Noir, one of the world's most celebrated grapes, thrives — thanks to volcanic soil, mild weather, and gentle hills. Like a spoiled pontiff, this fussy fruit demands much from those who serve it. Yet, when handled well, Pinot Noir rewards aplenty: as berry-hued, tobacco-scented, mushroom-flavored, full-bodied wine that goes long down the gullet.
Urban Wineries
While the Willamette Valley occupies an expanse more than 100 miles long and 60 wide (at one point) in an area between Oregon's Cascade Mountains and the Coast Range, many of the region's most notable wineries lie 30 minutes or less from Portland. Referred to by some as urban wineries, reminiscent of Vienna's city-side heurigen culture, the accessible destinations promote an exemplar "liquid to lip" experience touted by sommeliers and aficionados alike. Countless options abound in Portland or on its verges. Check out small batch Abbey Creek Vineyard with wines by Bertony Faustin, Oregon's first recorded Black winemaker, in his PDX tasting room. Hip Chicks, Portland's oldest urban winery's fun backstory includes maxing out credit cards to buy enough grapes to make 500 cases of wine in 1999 — and the rest is history. Designed to be a winery within a winery, Battle Creek wine, crafted by winemaker Sarah Cabot (who often works onsite and loves to wax poetic on her wine), turns out elegant vintages of Pinot Noir.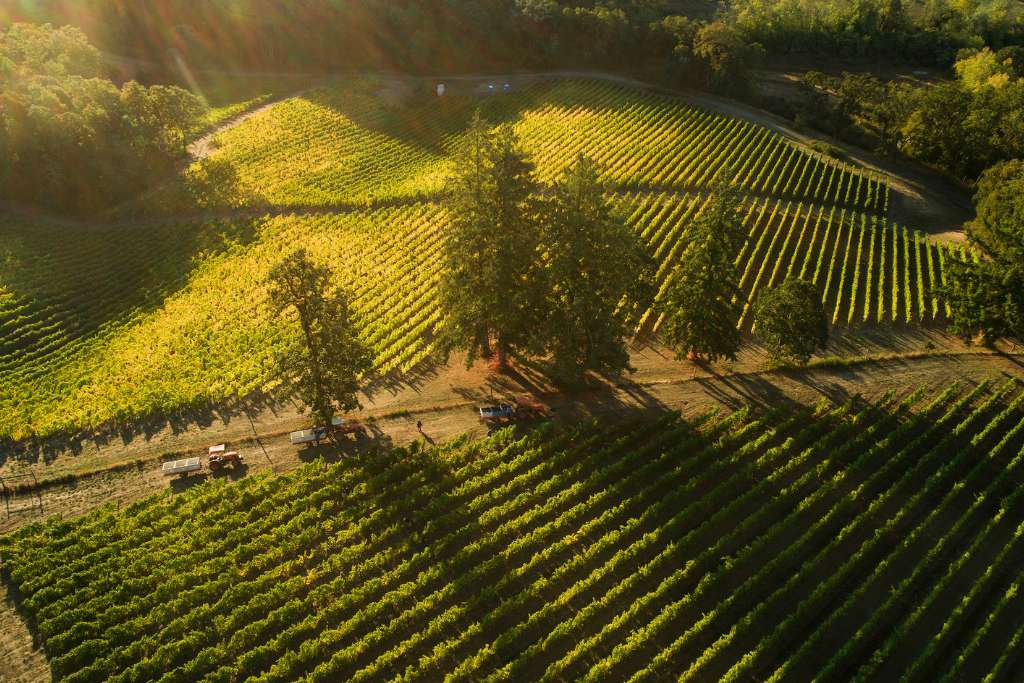 Further Afield in the Willamette Valley
Welcoming wineries await throughout the valley offering visitors myriad ways to sample and explore the bounty. Part of the buzzy culinary culture of Dundee, Antica Terra, perhaps the holy grail of Willamette Valley wine, holds prodigious tastings, complete with small bites, as well as popular wine-paired lunches. Both traditional wineries and more experimental ones abound. Head to Résonance, Maison Louis Jadot's first venture outside of Burgundy. Fascinating for Francophiles who will love discerning the parallels between Résonance's expressive Willamette Valley wines and French labels, the winery offers sips of Pinot Noir, Rosé, and Chardonnay wines in a barn-inspired tasting room atop a hill. Looking for something unique? Producers such as Silas Wines, based in Amity, have perfected the Pet-Nat, a mildly-effervescent wine with a lower alcohol content, while wineries like Bjornson Vineyard work with lesser-known grapes, think: white Gouais Blanc, which hails from France and Germany. Try peerless Pinot Blanc and Riesling at Yamhill Valley Vineyards, a four decade-old, highly praised vineyard. Chris James Cellars, Stag Hollow, Abbey Road Farm, and Remy Wines stand out as just some of the wineries working with Spanish and Italian varieties, such as Tempranillo and Dolcetto. Finally, art lovers can combine the artistry of winemaking with installation artwork at Saffron Fields Vineyard, a sprawling Yamhill estate with an inviting garden gallery and interior art collection.
Where To Stay
When it comes to wine travel, the more the merrier. Thankfully three Willamette Valley hotels have added luxurious, bunkhouse-style suites to their repertoire. Grab your favorite covey of wine lovers for these pampering, slumber party-worthy accommodations. Replete with sumptuous bunk beds, lavish amenities, tons of space and opulent decor, havens with space for six, The Atticus Hotel, The Independence Hotel, and The Dundee all feature these amply sized "squad" suites.
Cover photo by Ron Kaplan, courtesy of Williamette Valley