There are many ways to while away a late afternoon in New York, but when I have some serious catching up to do with a friend, we head out for fancy afternoon tea. Not only is it always fun and festive, but it's never complicated. Once we've settled in and ordered our tea, an elegant selection of sweet and savory treats arrive as if by magic. Even better, we can linger for hours, nibbling sandwiches, scones and tiny desserts, sipping tea and catching up, all with very few interruptions. Which brings us to Champagne. Though the soundtrack of tea time tends toward happy chatter — I'm clearly not alone in my adoration of this midday indulgence — it's often punctuated by the happiest sound of all: Champagne corks being freed from their bottles.
Read on for some of New York City's most sumptuous tea services, which can be enjoyed with or without a glass of bubbly.
The Whitby Hotel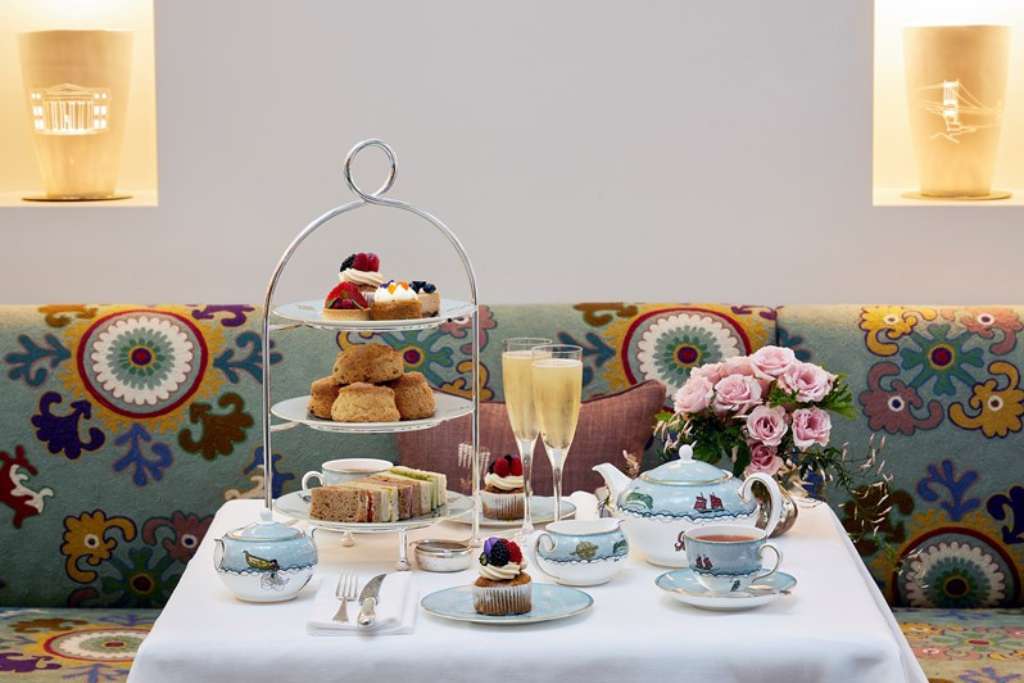 British designer and hotelier Kit Kemp, who designed Midtown's elegantly playful The Whitby, considers afternoon tea a mini celebration and it shows. Champagne abounds — choices include Laurent-Perrier Rose and Bollinger — and the special Royal Tea includes Osetra caviar with all the trimmings. Tradition reigns deliciously on the three-tiered tray, with curry-scented coronation chicken salad sandwiches, smoked salmon, and tender scones; a summery peach Pavlova was an unexpected dessert treat. Tea is served in the hotel's sunny orangerie, where a wall of dramatically lighted ceramics depicting landmark New York buildings and bridges are a reminder that you're in New York and not London.
Blue Box Café by Daniel Boulud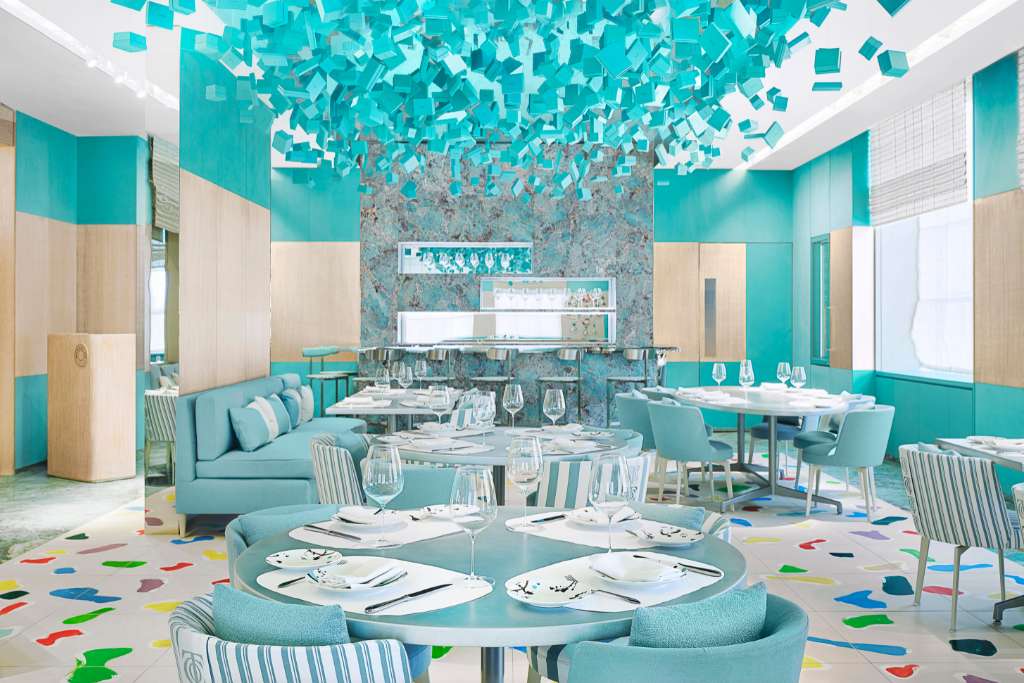 Used to be, the only way to enjoy breakfast at Tiffany's was Holly Golightly-style: balancing a coffee and a croissant as you gazed into the iconic windows. That all changed in May 2023 when chef Daniel Boulud opened this robins egg-hued café in New York's Tiffany flagship, which serves not only breakfast and lunch, but afternoon tea as well. Though based on British ritual — mirrored trays arrive laden with crustless sandwiches and bite-sized scones — tea at Blue Box Café also includes nods to France and New York. Amid the British dainties are tiny smoked salmon-stuffed bagels and corned beef sandwiches; canelés and macarons add a French twist to the pretty pastry selection. The cafe itself glitters like a jewel box, with sparkly oversized baubles decorating the walls and a Tiffany-box chandelier hanging from the high ceiling.
Palm Court at the Plaza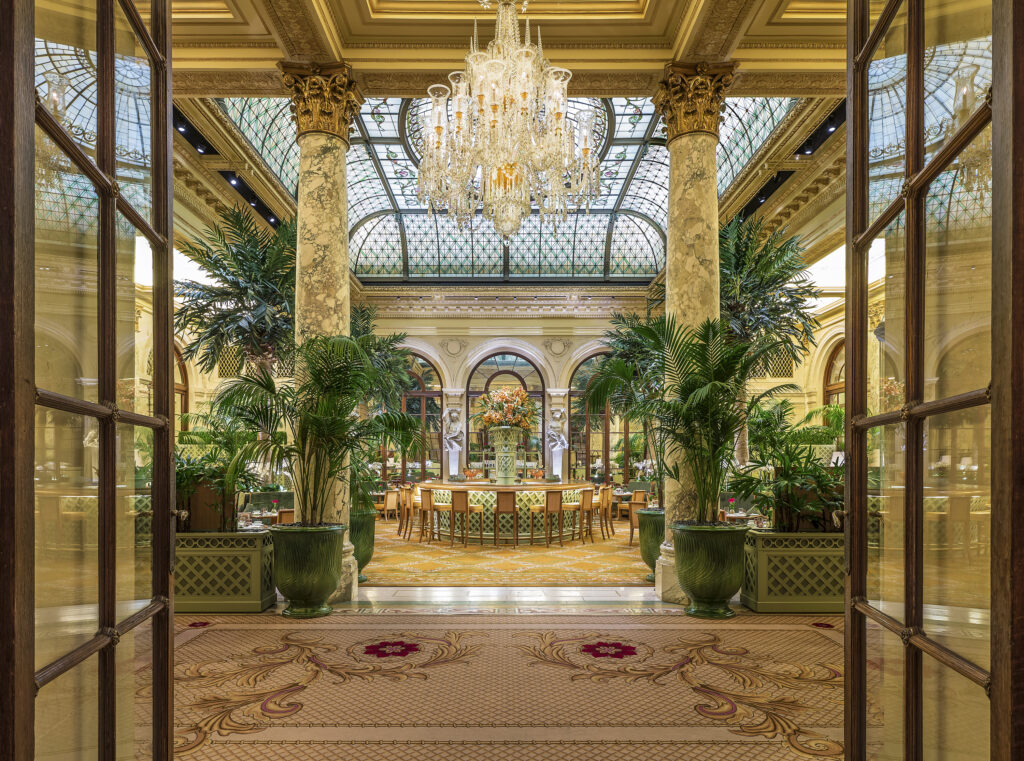 Afternoon tea at The Palm Court has been a New York City tradition for generations. With its tall palms, trellises, and lush greenery, the expansive space recalls a tropical paradise; the massive marble columns, gilded cornices, and mile-high ceiling topped with a stained-glass dome make you feel like you're dining within the Palace of Versailles. Though tea at The Plaza is an elaborate affair, children are welcome and have their own menu, which includes such creative sweets — think birthday-cake macarons and chocolate-drizzled candied apples — that you might be tempted to order it for yourself.
Crosby Street Hotel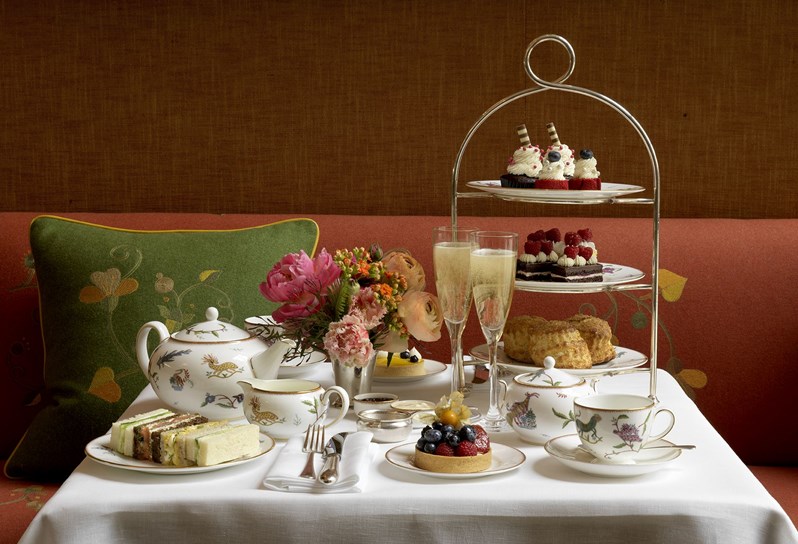 New York's Soho neighborhood thrums with energy, but step into this welcoming boutique hotel and it all evaporates into a soft-focus kaleidoscope of color and whimsy punctuated by contemporary artworks. Created by British hotelier Kit Kemp, Crosby Street Hotel holds onto its English roots with a traditional afternoon tea, but with subdued twists: cucumber and brie sandwiches are freshened with mint while Amarena cherries add sweet complexity to New York cheesecake. Kemp also designed the signature Wedgewood china, which is decorated with mythical creatures and is the perfect vessel for the exclusive Mythical Creatures tea.
Parisian Tea Room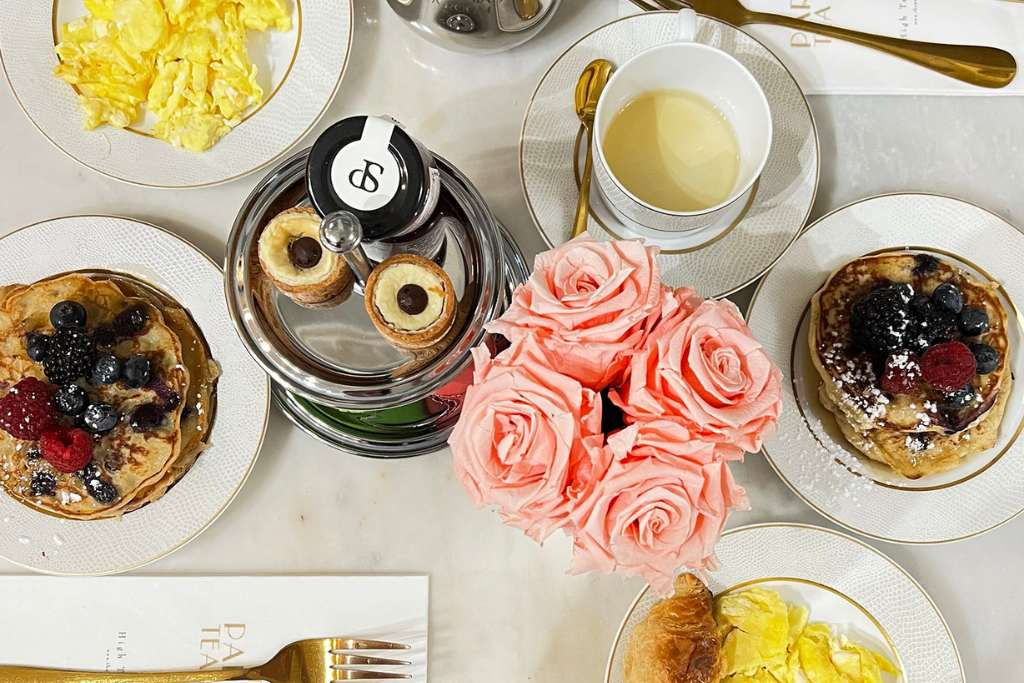 Tucked into a Garment District lowrise, this tiny French café resembles a Victorian drawing room with velvet chairs, crystal sconces, and marble-topped tables. Be sure to arrive hungry: tea begins with a fresh green salad and sandwiches arrive on flaky, full-sized croissants. A selection of macarons, pots de crème and tea cakes — all made in-house — follow. Though no alcohol is served, there's a wide selection of mocktails and other beverages as well as à la carte menus for a creative breakfast tea and lunch.
Cha'an Tea House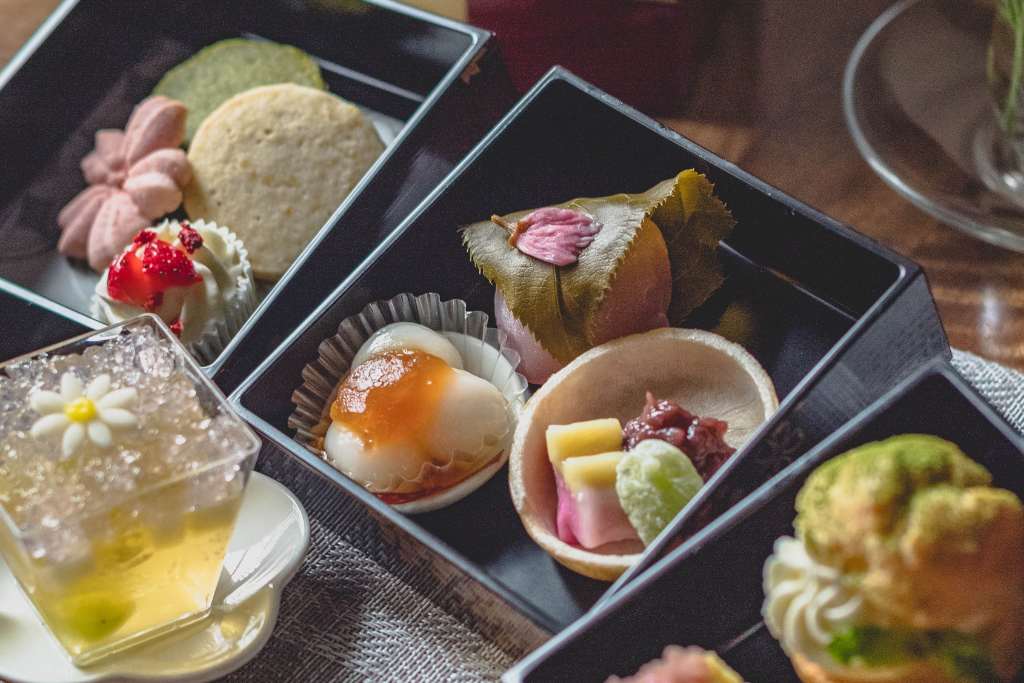 French pastry chefs aren't the only ones creating ornate one-bite desserts: for thousands of years, Japanese chefs have been crafting intricately shaped and decorated sweets called wagashi. Typically served with tea, wagashi are the foundation of afternoon tea at Cha'an Tea House, an East Village hideaway owned by Tomoko Yagi, an expert in both traditional Japanese tea service and hand-made wagashi sweets. Afternoon tea at Cha'an Tea House begins with savories before moving on to omakase wagashi, which are served in lacquer boxes. Though prix fixe afternoon tea is only served on Fridays and Sundays, the tea house offers a la carte selections during the rest of the week.