The African continent stretches for some 11.73 million square miles. Through desert landscapes and lush vegetation, across endless flat lands and into the mountains, touching the Mediterranean to the north, the Red Sea and the Indian Ocean to the east, and the Atlantic Ocean to the south and west, it's a place where the fortunate few can reconnect with nature.  Witness the circle of life under the protection of the most qualified guides and rangers and relax in sumptuous accommodation, where every detail has been thought of.
In Villas Veritas, a company dedicated to helping discerning travelers find dazzling accommodations, can help you find, book, and stay in some of the most spectacular villas, camps and lodges sprinkled across the landscape. In addition, the expert team can help you plan the African adventure of your dreams—from intimate getaways to safari experiences of a lifetime. Here are seven stunning suggestions to help jumpstart your search.
Matetsi River House: Victoria Falls, Zimbabwe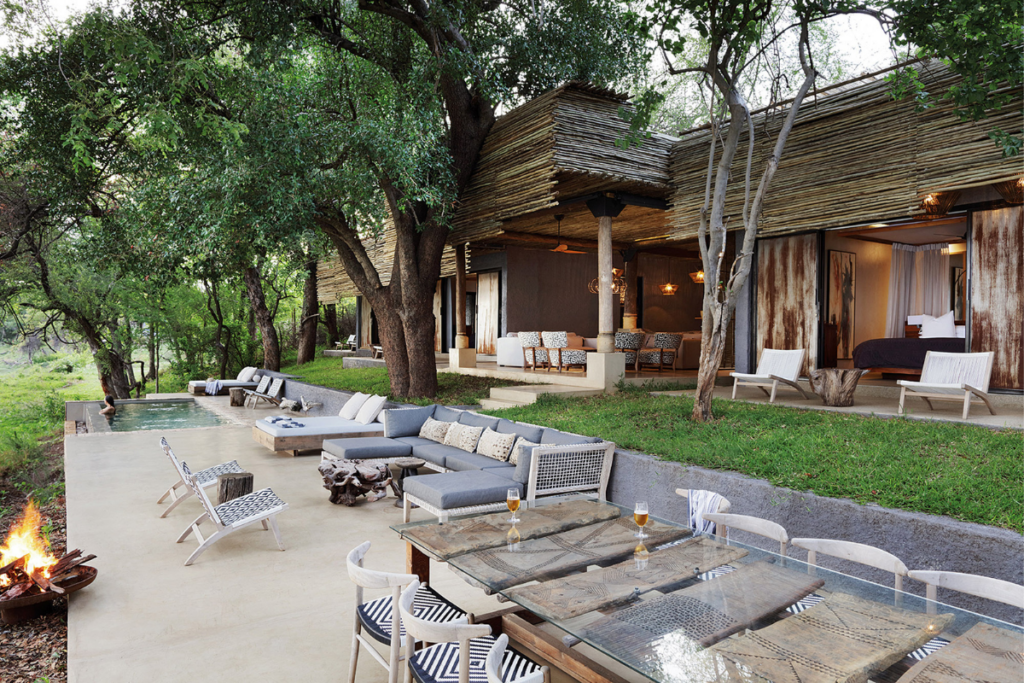 Escape the normal hustle and bustle and make your way to the Matetsi River House, a gorgeous four-bedroom, four-bath villa just 30 minutes from the majestic Victoria Falls. The Matetsi River House is nestled directly on the banks of the Zambezi River inside the Matetsi Private Game Reserve, which separates Zimbabwe and Zambia, and comes teeming with local wildlife. Guests are pampered by a full-time staff, including a private chef and butler as well as a private vehicle with highly qualified guide and tracker.  Best to arrive by helicopter to get the full aerial visual!
The Duba Plains Suite: Okavango Delta, Botswana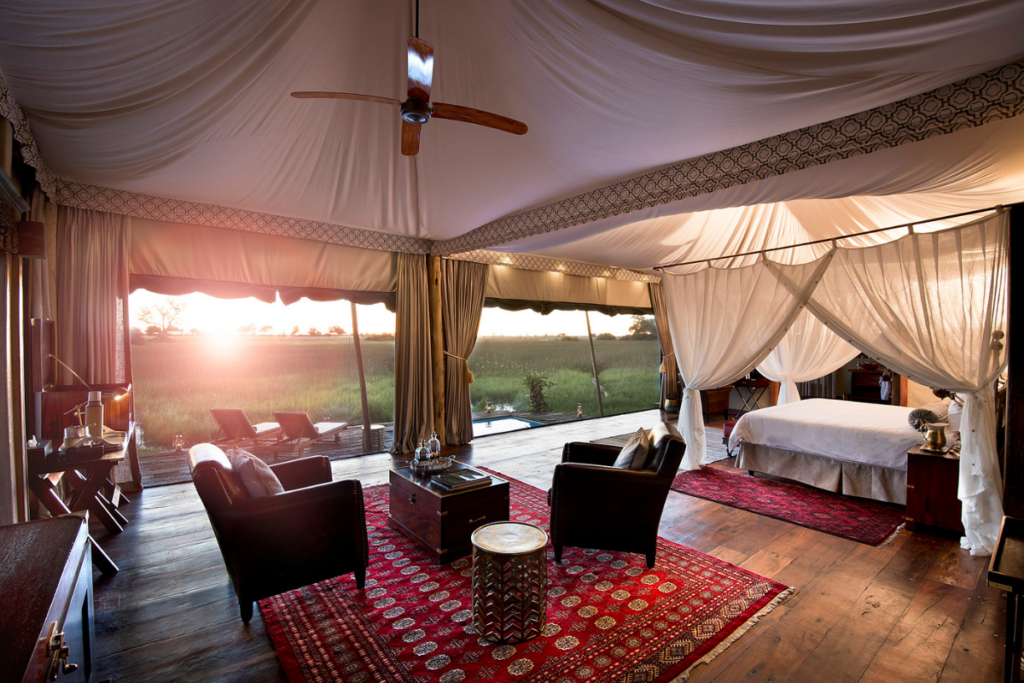 The Duba Plains Suite could be considered "glamping" thanks to its tented exterior, though even that wouldn't do this breathtaking destination justice. The two-bedroom villa sits on the 33,000-hectare Duba Plains Reserve, making it the ultimate destination for those seeking solitude and unforgettable experiences with the local wildlife. The villa sits on recycled railway sleeper decking and comes with a wrap-around verandah with a private plunge pool and shaded outdoor sala so guests can view the animals in total comfort and style. Inside, find an indoor lounge for a respite from the mid-day sun and a dining area to enjoy exquisite meals crafted by a private chef. There's even a solar-powered air-conditioning system to keep you comfortable at all times. Guests looking to get out and explore can do just that thanks to the suite's private vehicle and guide, who is ready to take you on a safari to remember. The suite even comes with professional camera equipment and binoculars for guest use throughout their stay.
Miavana: Madagascar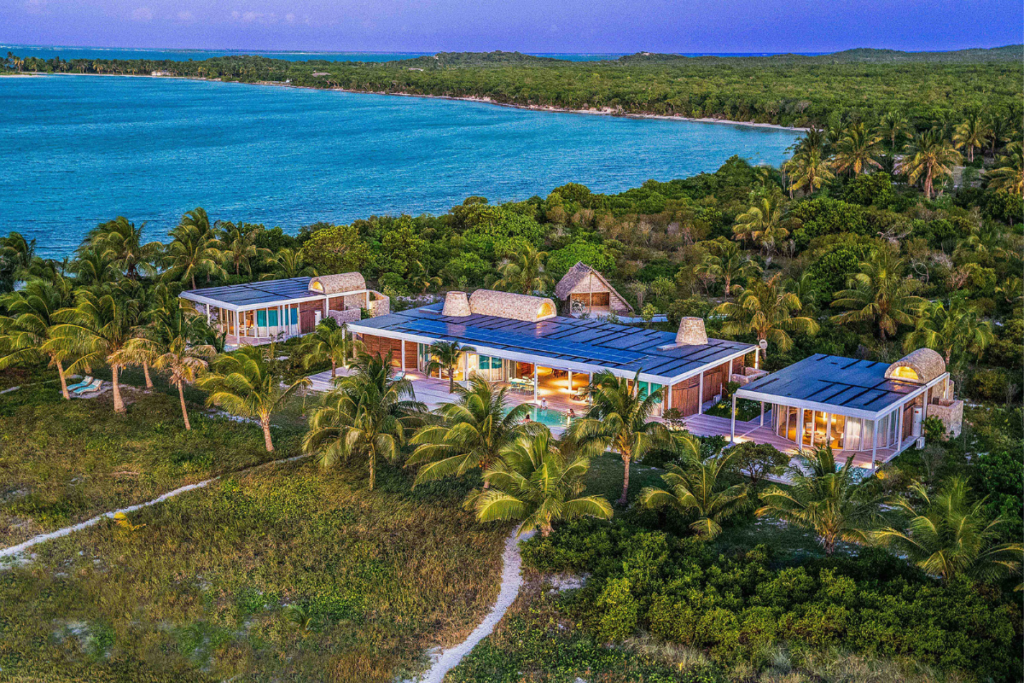 Tucked away off the northeast coast of Madagascar, travelers will find Miavana, the ultimate in seclusion and adventure.  With 14 villas one can have the entire island resort on an exclusive basis for up to 32 guests.  For a more intimate experience, stay in one of their two 3-bedroom villas (the study can accommodate an extra two children). Some of the most spacious accommodation we've seen with the added bonus of looking out on to crystal-clear waters and powdery white sand. It's a destination that doesn't hold back on the high-end amenities, including an available yacht, private plunge pools and all your water excursions including scuba diving. But the best seat in the house may be around its beachside firepits, which are the perfect place to kick back with a cocktail and watch the sunset on an epic vacation.  You may even spot a lemur or two!
North Island: Seychelles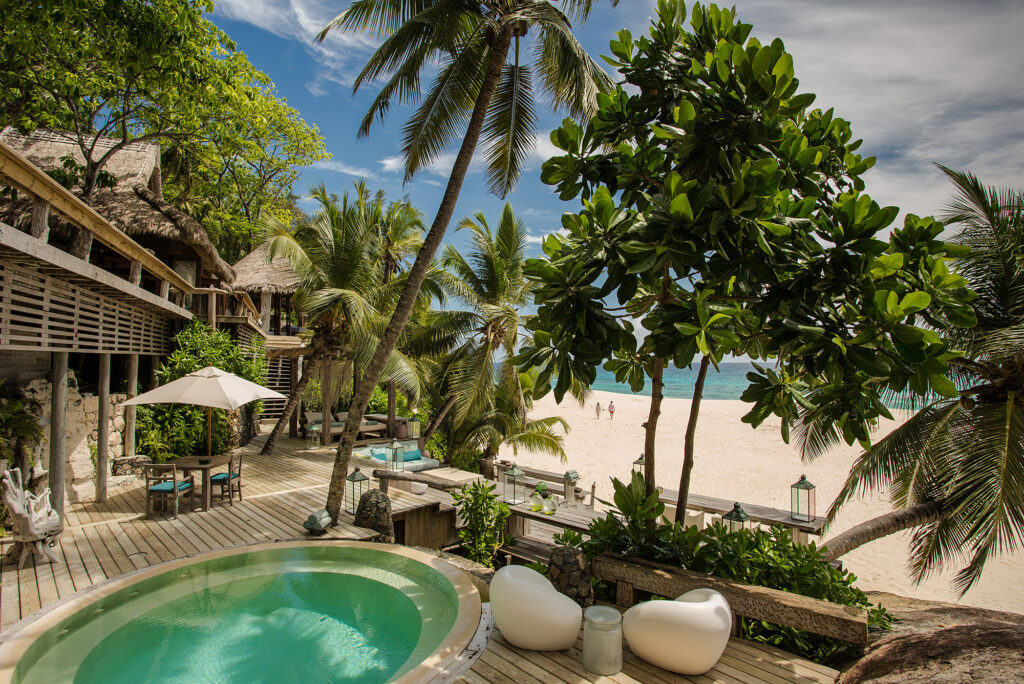 Looking to stay in one of the most exclusive properties in the world (let alone Africa)? Check into North Island, an ultra-posh private-island hideaway in the Seychelles. The island escape offers complete privacy for those who want to be truly away. The island also offers guests the chance to either book out its 8,000-square-foot main villa for two, or the entire island, complete with 10 additional 5,000-square-foot villas, in its entirety. So go ahead, invite 20 friends along for the journey, to swim in the azure waters, walk along the sugar-sand beaches, get pampered by an always-on staff, and walk away feeling like a whole new person.
Cheetah Plains: Sabi Sand, South Africa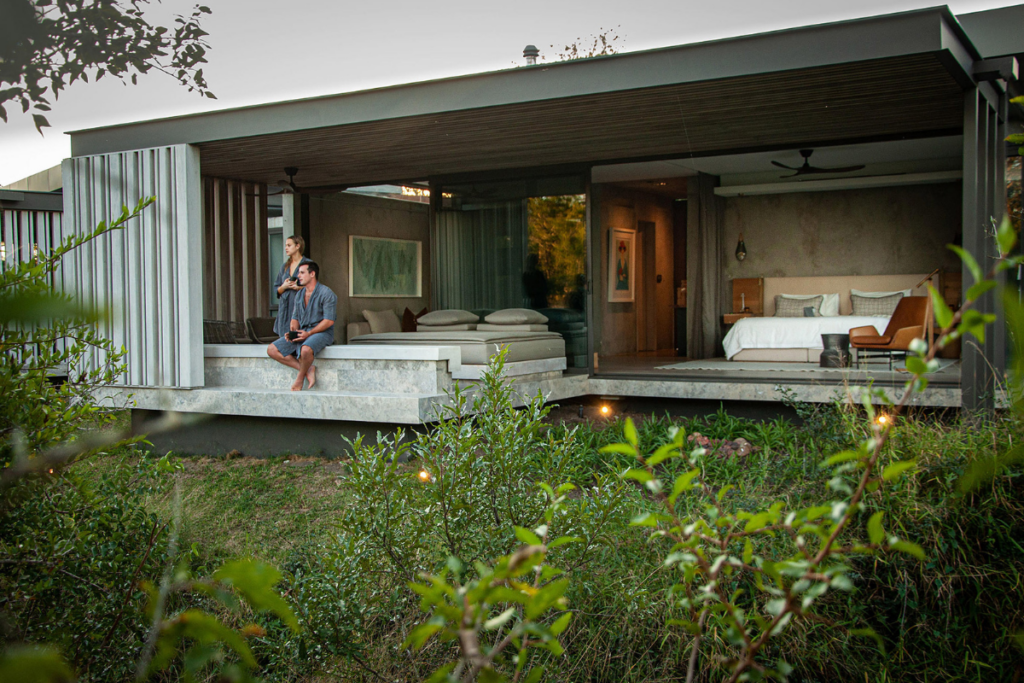 Despite its name, you will most likely encounter more leopards while staying at Cheetah Plains. Situated in the heart of Sabi Sand, this eco-luxury property comprises 3 separate villas, each with four individual bush suites that can accommodate up to 8 guests or 24 on an exclusive basis. Each suite comes with plush king beds, double rain showers, and soaking tubs with bushveld views. The entire fourth wall of the living/dining area also opens up to the outerlands, so guests can enjoy the view and spot a few roaming animals throughout the day. A full staff is at your disposal including private chef, masseuse and private electric vehicle and guide, ensuring a quiet, yet sophisticated safari experience that you'll never forget.
Lengishu: Borana Conservancy, Kenya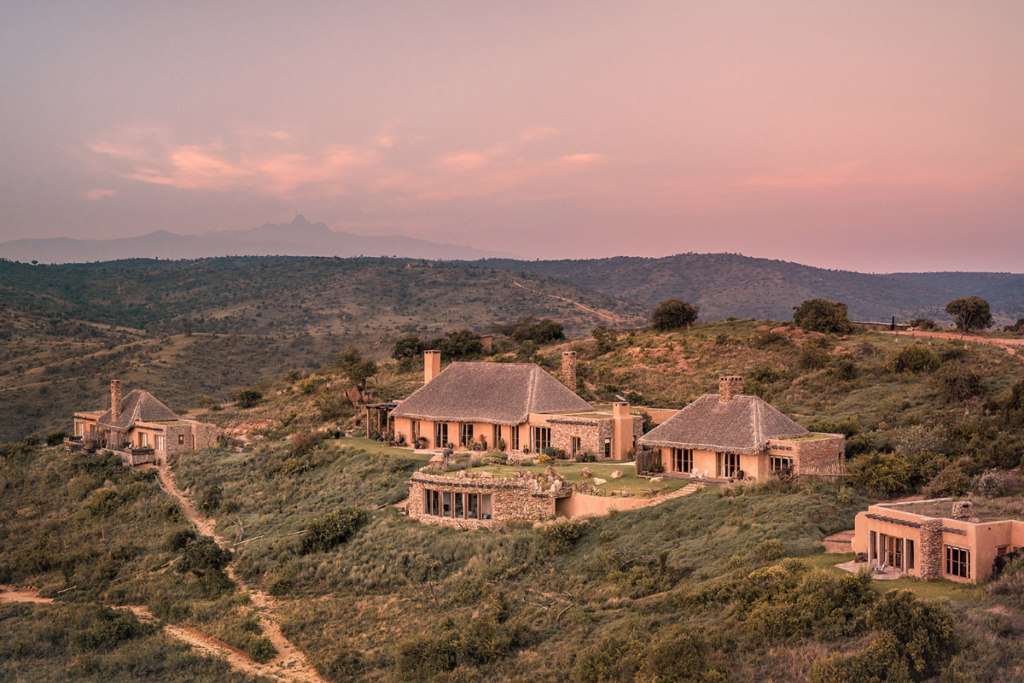 Get up close to one of Africa's most highly endangered animals with a stay at Lengishu, a six-bedroom estate on the Lewa Borana Landscape, which happens to be one of the largest rhino habitats in East Africa. Accompanied by a qualified guide, guests can track on foot this thriving community of both black and white rhinos (alongside a host of other local wildlife) which now live across the expansive terrain thanks to some rather diligent conservation work. This privately-owned home commands incredible views over the conservancy and uses a solar farm and water purification systems to keep things both modern and eco-friendly. Gather together around the home's 10-person dining table, regale one another with stories from the day's game drive in the cozy living spaces, or take a dip in the oversized pool and see if you can spot a few more animals from the water's edge, while listening to the busy weaver birds building their nests above.
Singita Serengeti House, Grumeti Reserve, Tanzania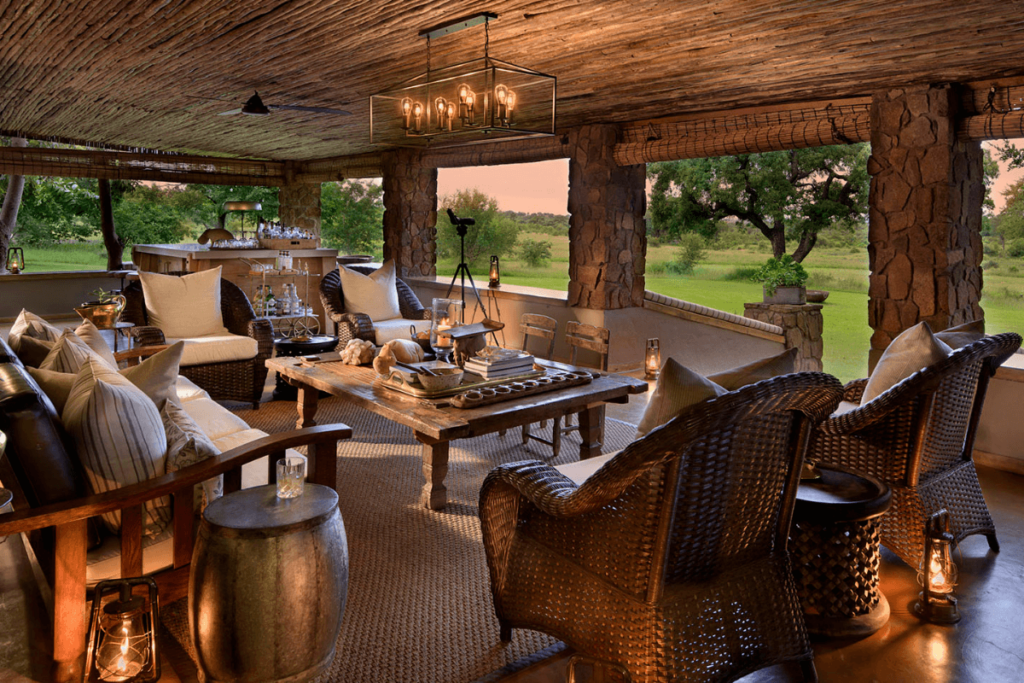 Those who stay at Singita Serengeti House, located on the gentle slopes of Sasakwa Hill, will enjoy a luxurious safari experience on the annual wildebeest migration route. With access to more than 350,000 acres of untouched wilderness, guests will have access to a private guide providing an immersive and exclusive experience in an open game-viewing vehicle. The property boasts two primary suites in the Main House with an additional two suites in the Garden House, all with ensuite bathrooms. Enjoy a private tennis court, 25m infinity pool, tented wellness suite, a fully equipped fitness center adjacent to a relaxing outdoor sala, and an eat-in family kitchen.  With views overlooking a nearby waterhole frequented by thirsty animals, one need never leave the comforts of this family home.