A getaway should leave you refreshed and renewed. It should leave its mark on your very being, in all the best ways, through the things you get to experience, see, taste, and try for the very first time. And that's why an incredible villa stay can not only enhance your journey, it offers exclusive experiences you won't find anywhere else.
Villas allow travelers to experience a destination deeper than any other type of accommodation. It sets the mood for a more refined, luxurious style of travel that envelopes guests in a sense of tranquility and belonging. To help you see what we mean, we've gathered seven stunning properties from In Villas Veritas, a luxury global villa concierge company, across two of our favorite destinations, Italy and France, that will help every discerning traveler feel like they belong from the second they walk through the door.
Italy
Villa Nuvolari: Positano, Italy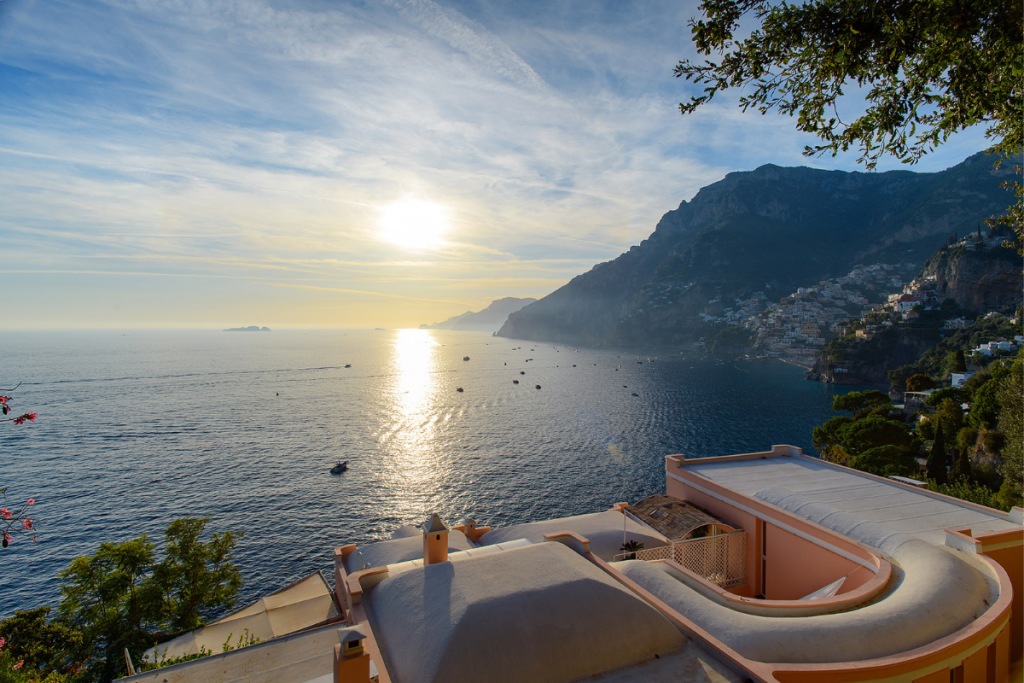 Spend your days surrounded by the finer things at Villa Nuvolari, an outstanding five-bedroom villa in Positano. The elegantly furnished property is a stellar mix of antique and contemporary pieces that sit on and-painted tile floors alongside a personally curated art collection adorning almost every wall. Though guests shouldn't spend all their time inside, as the home also has awe-inspiring terraces wrapped around the home that provide panoramic views of the azure water below.
There is also a private sundeck, located at the water's edge, just for guests to enjoy, and includes a shower for a post-swim rinse and a minibar for an anytime of day cocktail (preferably an Aperol Spritz). Need a hand making your drink? The villa's ultra-attentive staff are on duty six days a week to assist. And more as desired.
Villa Leo: Capri, Italy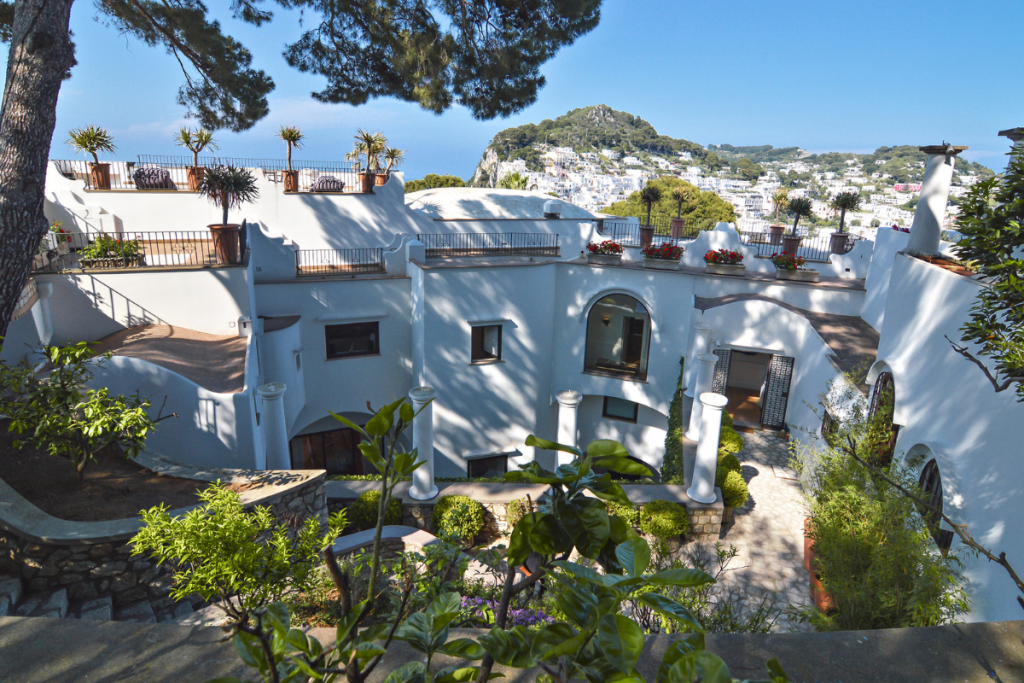 Those seeking an exclusive getaway that's still just steps from the main attractions need not look further than Villa Leo, a divine five-bedroom property in Carpi. The villa sits a mere five-minute walk from the Main Piazza, making afternoon shopping trips and evening jaunts for dinner a breeze. Though once you see the home you may never want to leave. The home, which can be accessed via a private garage for those who want to remain unseen, is a modern dream. The bright and airy home is filled with all the requisite seaside furnishings like plush couches, light wood floors, and bright white bedding, but it sets itself apart thanks to its avant-garde art collection, its bright blue accent pieces, and its unexpected amenities like an underground Turkish bath and heated swimming pool. It too can be booked with a staff that is available at a moment's notice to fulfill your every need.
Villa la Cassinella: Lake Como, Italy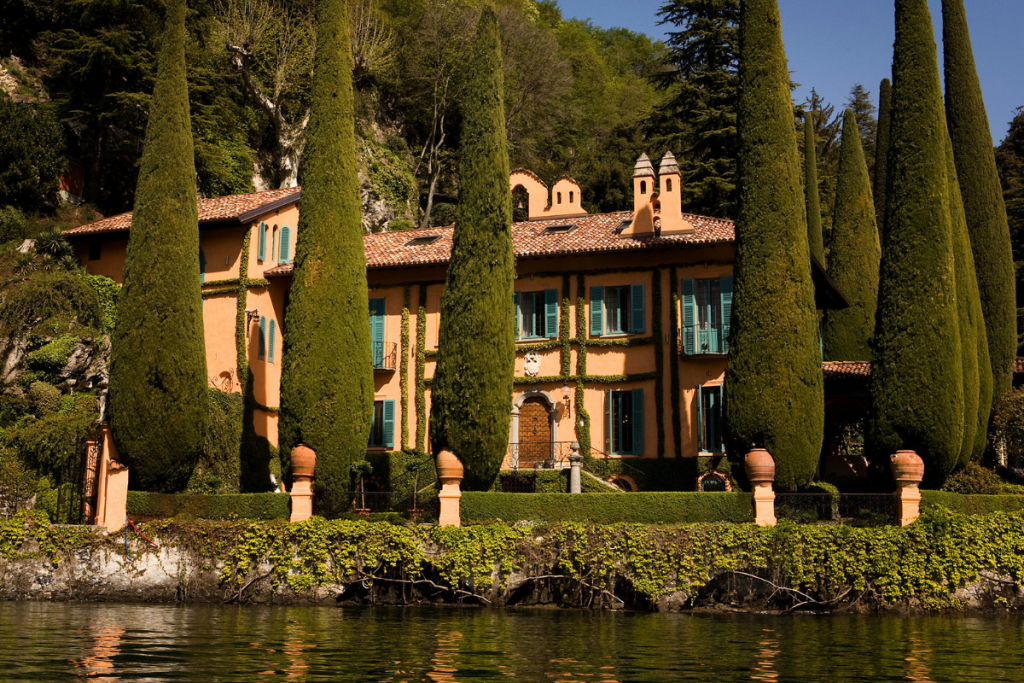 Villa la Cassinella is the very definition of tranquility. The nine-bedroom estate, located on the western shore of Lake Como, is sheer perfection from its stately interior down to every flawlessly manicured blade of grass in its gardens. The estate consists of the main villa, a pool house, and a terrace house, making it an ideal space for family gatherings. To make it all the more enchanting, the home is only accessible via a three-minute boat ride from the town of Lenno, giving it the right air of seclusion. The home comes with everything one would need for a stellar stay, including a full-size cinema, a tennis court, a gym, a heated pool, and access to lake activities like kayaking, windsurfing, and water skiing for those looking for more of a thrill. During a stay, guests also have access to the home's staff of 10 people, including a butler, chefs, housekeepers, and concierge.
France
Le Mas des Poiriers: Provence, France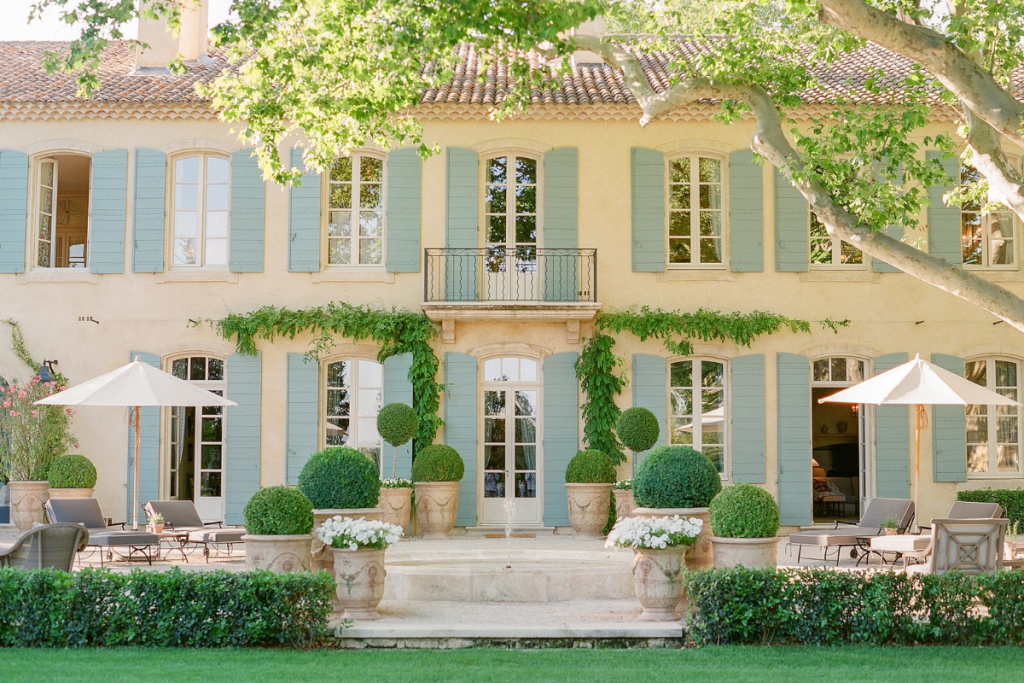 Le Mas des Poiriers sits perfectly in the middle of rustic charm and over the top elegance. The former 18th-century farmhouse located near the Medieval city of Avignon, sits on 65 private acres, giving guests the chance to unwind in solitude in its lush gardens and never ending landscapes (including in its working pear orchards and sunflower fields).
The 13,000 square-foot home, which underwent extensive renovations to modernize every inch by Alexandre Lafourcade, now boasts nine bedrooms and eight bathrooms for guests to enjoy. During a stay, their every whim is met thanks to a professional staff, including a culinary and full housekeeping team. Inside, guests will also be delighted to find interiors featuring Pierre Frey fabrics and Four Seasons beds and bedding. All bathrooms also feature Four Seasons Hotel towels and bathrobes, L'Occitane bath products, and their own Le Mas des Poiriers pear soap for just the right touch of luxury.
Chalet Blanche: Courchevel, France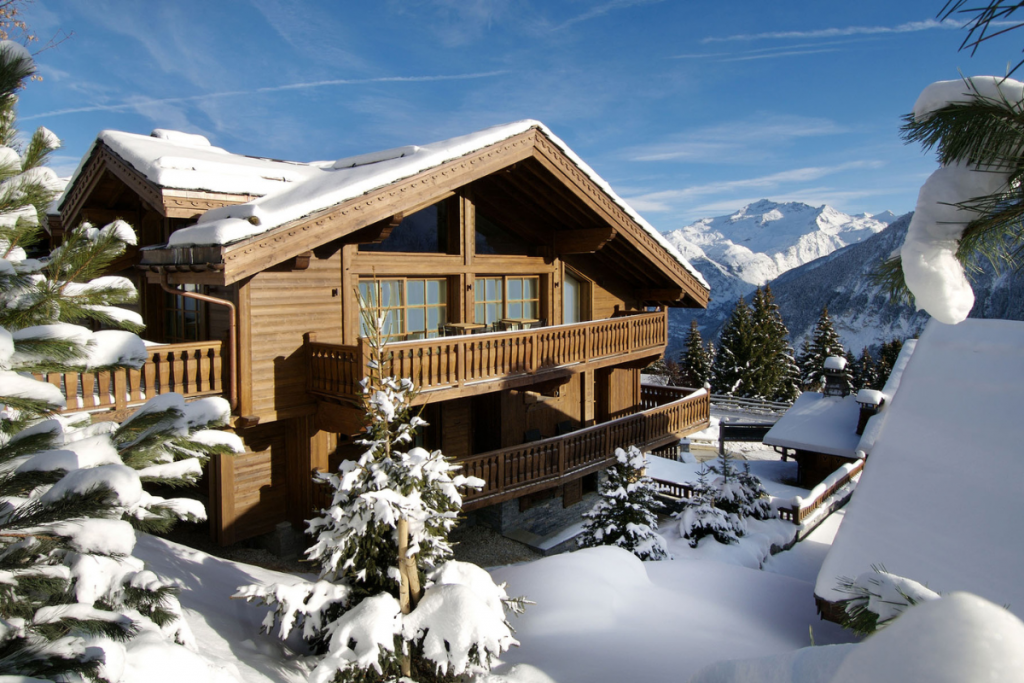 Plan a snow-filled ski getaway in one of the most exclusive mountain destinations on earth at Chalet Blanche in Courchevel. The chalet boasts six bedrooms and seven baths, large enough to entertain up to 12 guests. The warm interiors are the perfect place to rest after a long day on the slopes, including in front of its magnificent fireplace, soaking in its Jacuzzi, or even doing a few laps in its indoor heated pool. The chalet is located just steps from Hotel Bellecote, meaning it's also just steps from Bellcote run, making it possible to ski in and ski out the front door.
Marais Townhouse: Paris, France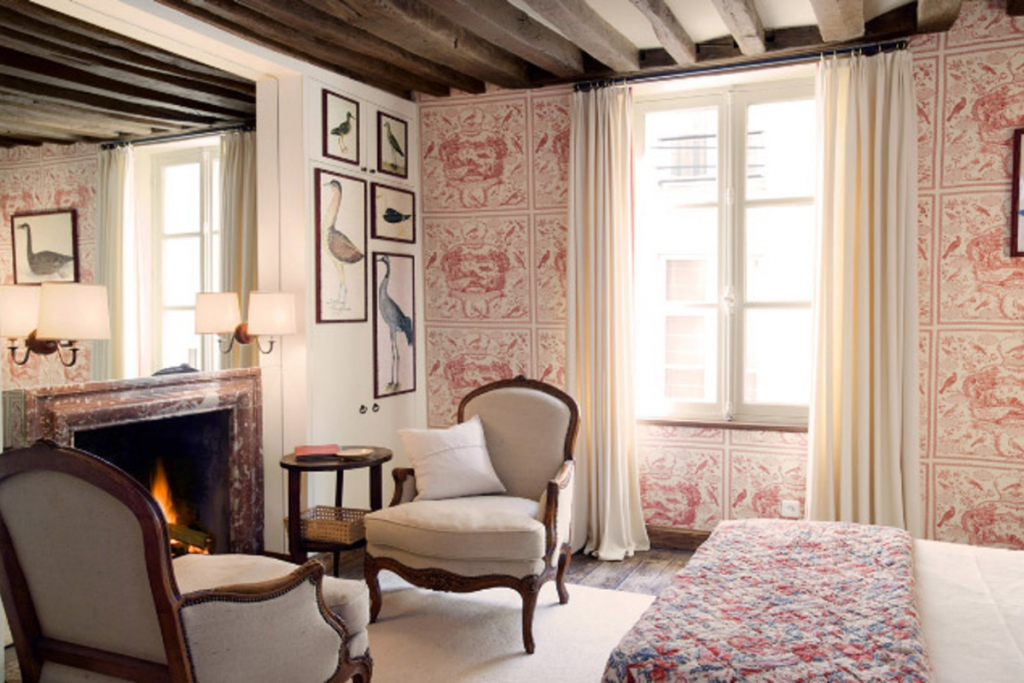 The City of Lights welcomes you with a stay at Marais, a townhouse in the 4th arrondissement. The townhome comes with two options for visitors. Guests can choose to rent the entire home for up to 10 guests or section the property into its four apartments for smaller groups. Either way, guests are in for a treat thanks to the antique Parisian furnishings, light-filled rooms, and many more romantic details and amenities. With its location just a few minutes from sights like Notre Dame and the Seine, Marais is the perfect place to call your luxurious home base for your Parisian travels.
Villa Bellevue: St. Tropez, France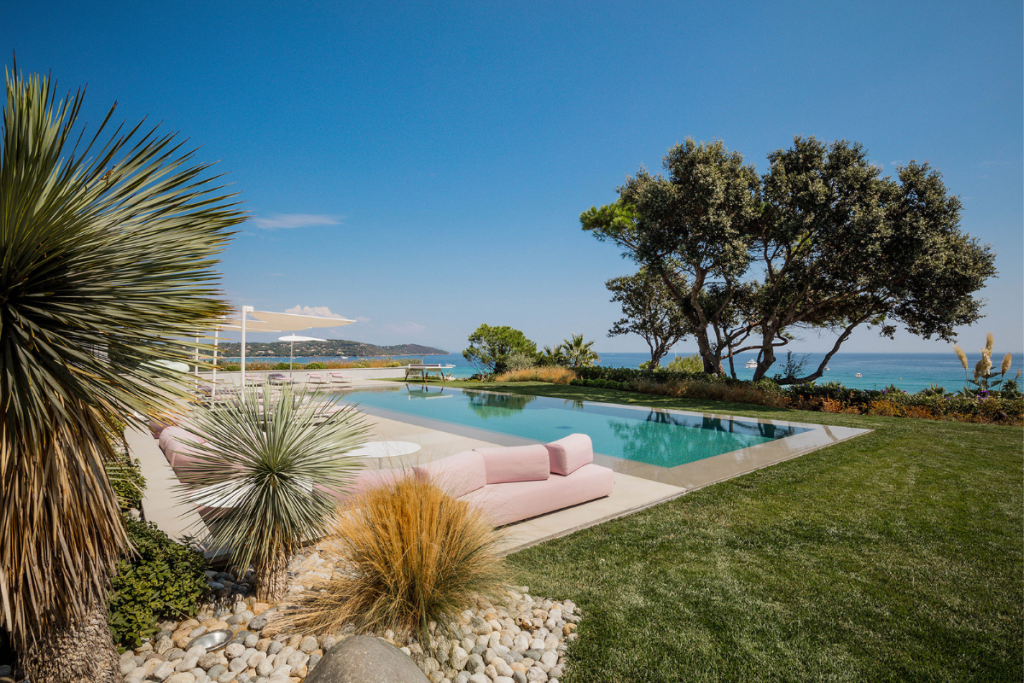 Glitz, glamour, and more elegance than you can handle await at Villa Bellevue in St. Tropez. The eight-bedroom, nine-bathroom villa sits in a prime location just above Pampelonne beach, providing panoramic ocean views from every vantage point. (As a bonus, Club 55 is just a five-minute walk, too.) The home comes with an impressive lawn filled with palm trees all surrounding a dazzling blue pool that mirrors the ocean below. Though guests can also access Nikki Beach thanks to a direct path from one end of the garden. Inside, visitors will find airy spaces decorated in calming white and cream furnishings with pops of pink. Though really, the star of the show here is its outdoor space, so make sure to ask the staff to set up movie night on the lawn for you and your guests for a night you'll never forget.