On a crisp spring morning, I rise — coffee in hand, snug in my blue-and-white, quintessentially southern seersucker robe — to take in the view of Charleston harbor. It was a friend who prompted me to see 'the other side' of Charleston; observe (for even just one night) the port city from the water. Knowing I was traveling solo, she suggested a quiet overnight stay at The Beach Club at Charleston Harbor Resort & Marina, an obvious local favorite (my time there was filled with staycationers). I spent my day walking the wooden catwalks over the reeds and marshes, watching the local shrimp boats, enjoying a Bloody Mary with fried green tomatoes at the open-air rooftop bar. But most of my time was spent relaxing in my nautical-inspired room — white with pops of blue, framed rope knots, and vintage beach photos lining the walls — and taking in the view from the balcony in my seersucker robe.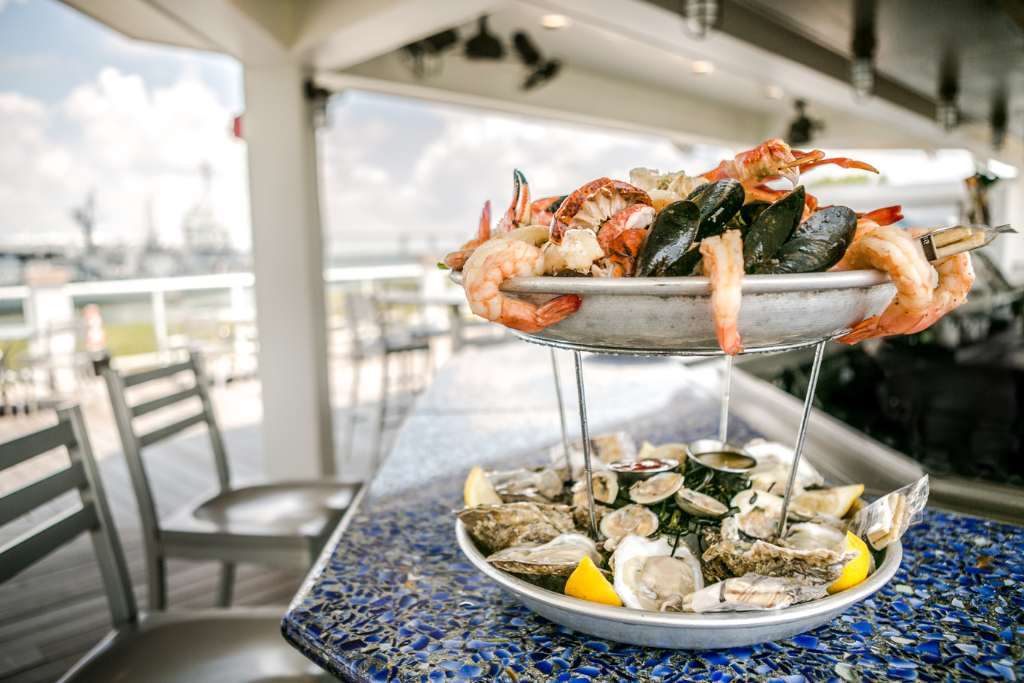 Watching Charleston's skyline — or rather steeple line (the Holy City is home to more than 400 churches; there are no highrises) — rosy in the early morning light, it is easy to see why Charleston — known for its rich history and colorful buildings, with its cobblestone streets, horse-drawn carriages, and pastel antebellum houses, has always been Belle of the Southern ball. Impeccable manners, exquisite dress, graciousness, and a colorful history have long been the city's calling card. But, according to Charleston native Andrew Kuhn, a guide for Bulldog Tours (and a stellar one), the city's storied past has not always been accurately portrayed. Until now.
"The narrative is changing," says Kuhn. "Locals and visitors together are looking deeper — and gaining a better understanding — of the other side of Charleston. We have to."
Must-Do African American History and Heritage Tour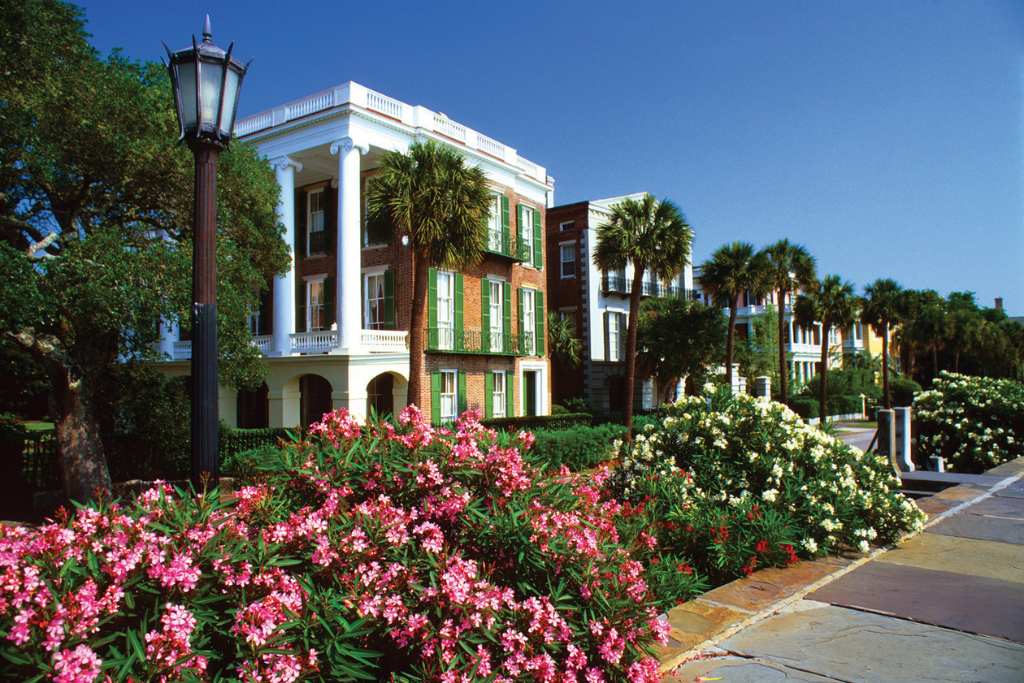 For two hours, Kuhn leads me on a private walking tour through Charleston's most storied neighborhoods, regaling me with tales of its deep-rooted African American History and Heritage.
"Twenty years ago, you didn't hear mention of slavery on a Charleston tour," says Kuhn. "Visitors wanted to hear only about the pretty antebellum period. But since 2015 — when the national lens was placed on our city — all of that has changed, and Charleston is wanting to tell the whole story. There is no element of our city that has not been shaped by African culture. It is fused into our history."
New International African American Museum Opening in June
Perhaps the greatest narrative of Charleston's African past, present, and future comes (June 2023) with the opening of the International African American Museum. The museum is located at the site of Gadsden's Wharf, about a mile from City Hall, and where (between 1783 and 1808), some 100,000 slaves, arriving from across West Africa, were transported and sold.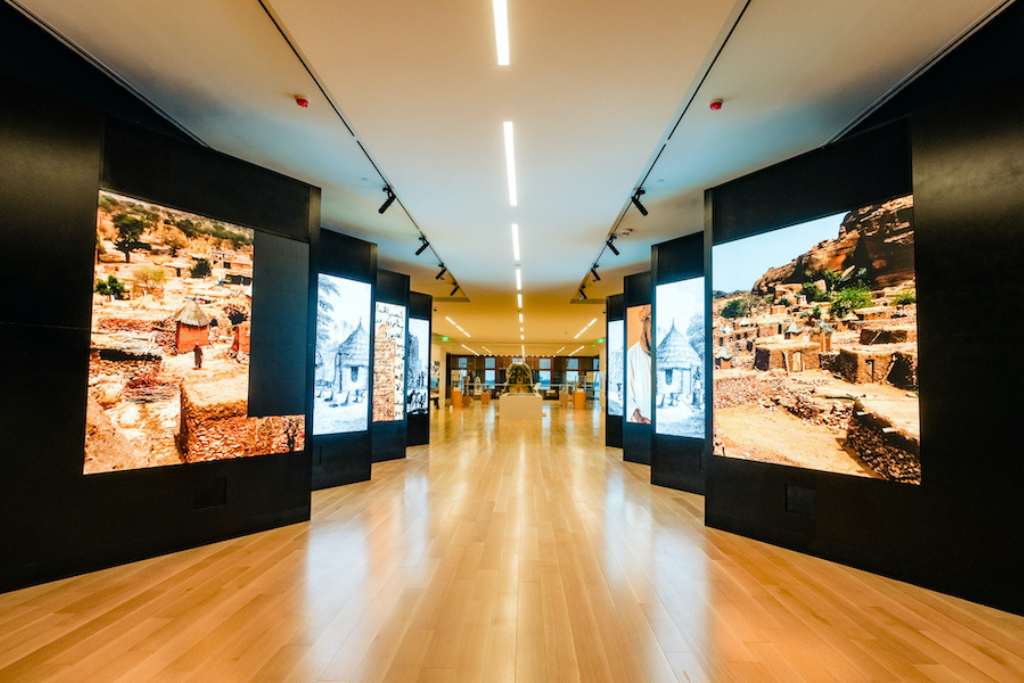 The museum includes nine exhibition galleries, an African Ancestors Memorial Garden (with a view of the ocean), and a Center for Family History, a world-class genealogy and ancestry resource center. Thousands of African Americans can trace their roots to Charleston.
"Ashley's Sack" will also be permanently housed here. In 1850s South Carolina, an enslaved woman named Rose packed a cotton sack, filled with a few precious items — a dress, braid of her hair, a handful of pecans, and "my love always" — for her nine-year-old daughter Ashley who was to be sold. Soon after, the mother and child were separated. Decades later, Ashley's granddaughter Ruth embroidered this family history on the sack in spare, haunting language. In the early 2000s, the sack was purchased for $20 at a flea market in Nashville and has been on display at the Smithsonian's National Museum of African American History and Culture in Washington D.C. A book, All That She Carried, by Tiya Miles, also tells the story.
Where to Stay
Hotel Bennett: the 'It' Girl in Town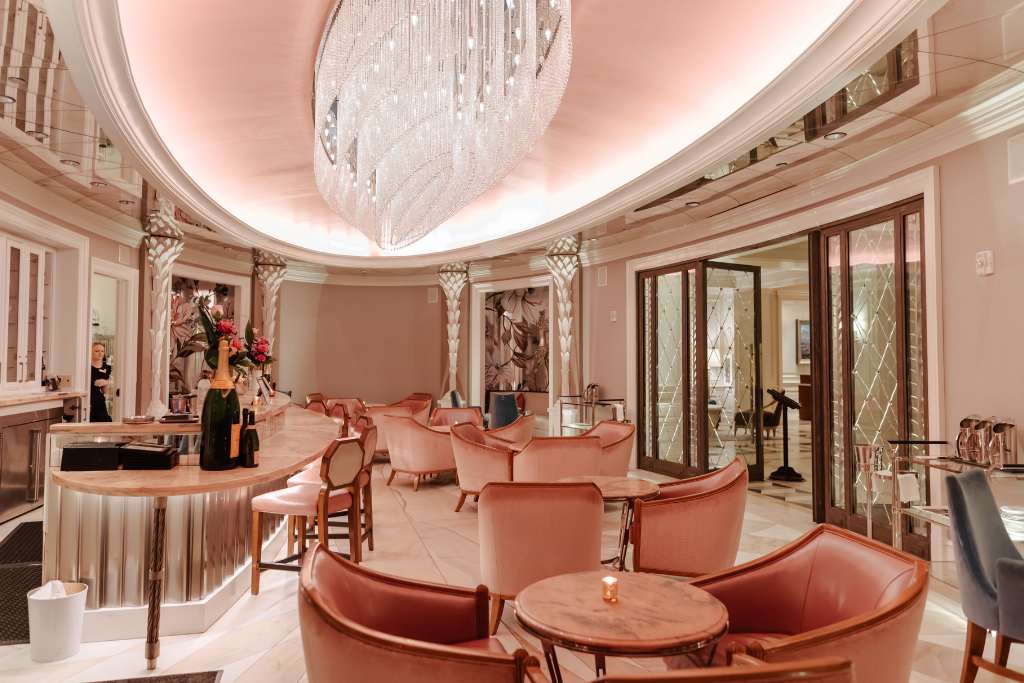 Opened in 2019, Hotel Bennett, located on Charleston's historic palm-lined King Street, overlooking Marion Square, is unequivocally the most luxurious stay in the city.
"No expense has been spared," my Charleston-area friend notes when I send her my in-city address. As I sip Veuve Clicquot, Rose, and nosh on petite crab toast in the hotel's sparkly pink Camellias Champagne Bar — designed to resemble a Faberge' Egg and featuring hand-painted wallpaper by Flavor Paper — I wholeheartedly agree.
Owned by longtime Charlestonian Michael Bennett, and managed in collaboration with Sheila Johnson's Salamander Hotels & Resorts (both Bennett and Johnson were instrumental in bringing the new museum to fruition), the hotel is housed in the old Charleston County Library, a mid-century modern pink marble building. In designing the hotel, Bennett mindfully positioned the entrance opposite the spot where his late father shined shoes during the Great Depression. Inside the entranceway, a stunning Galala limestone staircase (quarried in Egypt's Sinai Peninsula) greets guests alongside a panoramic mural of the 18th-century Charleston harbor.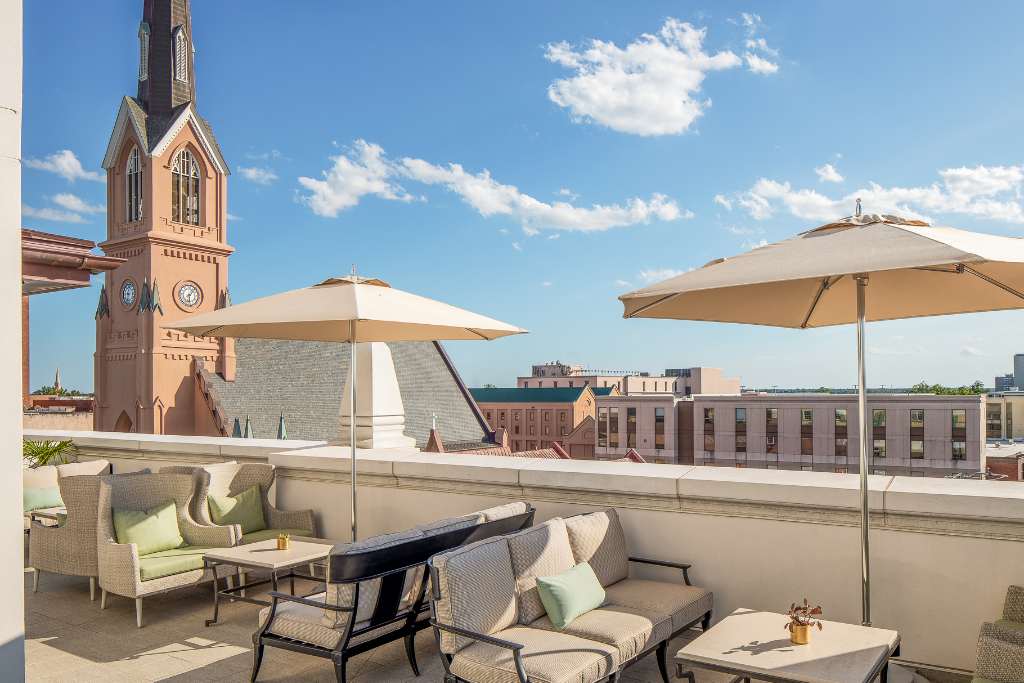 Rooms are stylish with deep soaking pedestal tubs and silver trays of bath salts. Bedrooms feature built-in bookcases brimming with books (many about the South), giving a nod to the hotel's library roots. Bedside lighting is in Venetian glass; the window treatment is a crewel work fabric (traditional embroidery technique common to early Charleston). Enjoy drinks in the Lounge, famous for its Old Fashioneds, espresso martinis, and rare Pecky Sinking Cypress wood ceiling. Dine on Lowcountry specialties (she-crab soup, shrimp with grits, fresh catch of the day) at Gabrielle, and dip into Charleton's most luxurious (and heated) rooftop pool, complete with private rental cabanas, day beds, and televisions.
The Spa at Hotel Bennett is also time worthy. Featuring a chocolate brown and light blue color palette with pops of cream, the spa offers a warm, cocooning experience. Full disclosure: I arrived at 3 pm, and departed well after 6 pm. It's not often that a massage therapist truly wows me, but in Austin's nimble hands, I felt transported. The bliss continued with my Omorovicza Hungarian Ritual facial (by Lindsay), featuring the product line made from Hungary's famous thermal waters.
Where to Eat: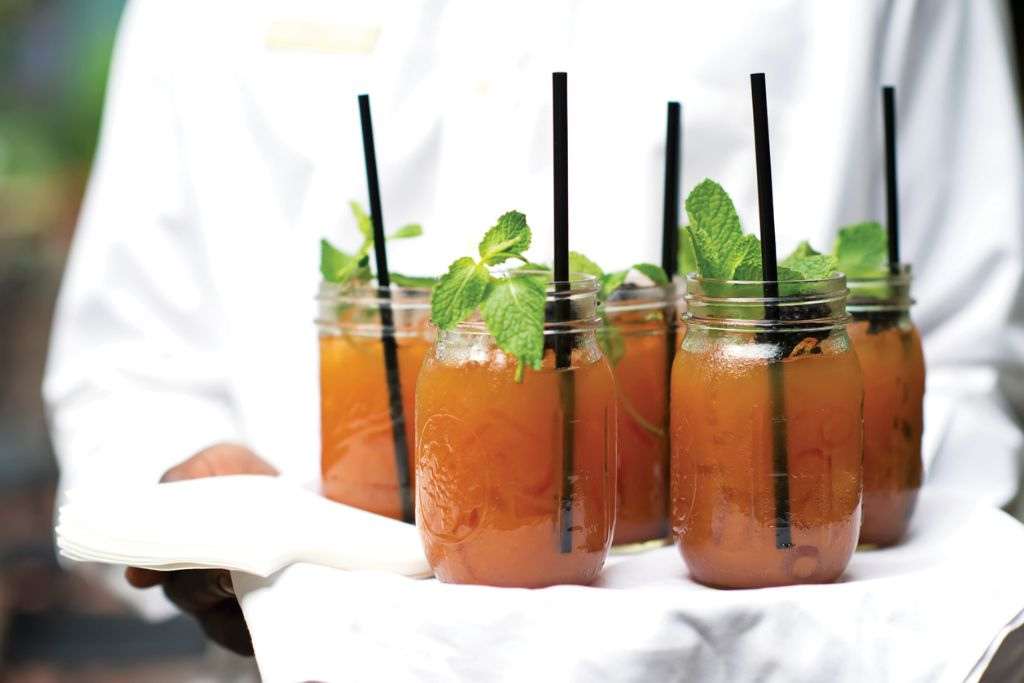 Along with our Hotel Bennett faves — Camellias and Gabrielle — a few other recommendations:
High Cotton: Paddle fans, palm trees, and brick walls create a Charleston ambiance, while Chef Joshua Gadsden fuses his Southern background into many of the dishes.
Magnolias: Elevated regional, vernacular cuisine of the Deep South.
Charleston Grill: Located inside Charleston Place, the proverbial favorite was first to raise the culinary bar, and it continues to provide the highest gastronomic experience.
FIG: Locally sourced produce and Lowcountry-inspired cuisine.
Husk: There is one stringent rule here: "If it doesn't come from the South, it's not coming through the door." The restaurant is as casual as it is chic.