While Miami is certainly known for its beautiful beaches, warm weather, and lively nightlife, its vibrant art scene is not to be overlooked. From world-class contemporary museums and galleries to colorful street art, Miami is truly a one-of-a-kind haven for art enthusiasts. Though many people associate Miami's art scene with the annual Art Basel art fair, the city has undoubtedly established itself as a year-round art destination. Having been fortunate enough to experience the city's rich art scene firsthand, we can attest to its electrifying and dynamic nature, which draws in visitors from all over the world.
You'll be spoiled with your choices of art destinations, as each of Miami's diverse neighborhoods is brimming with numerous collections and galleries. Local art institutions exemplify the city's global cosmopolitan character, showcasing an eclectic range of international artists. Don't be surprised if you stumble upon a hidden gem, as you will find there's art everywhere you look. Whether you're strolling through the Art Deco-filled streets of South Beach and visiting The Bass museum in its heart, or exploring the colorful murals at Wynwood Walls, there is no shortage of art to see.
To help you navigate Miami's abundant art scene, we've curated a list of our favorite museums and galleries conveniently organized by location. From landmark museums like the Peréz to foundations curated by some of the world's most distinguished collectors, we've got you covered with a selection of unmissable spots that showcase the finest art and exhibitions that this art-capital has to offer.
Wynwood Arts District
Wynwood Walls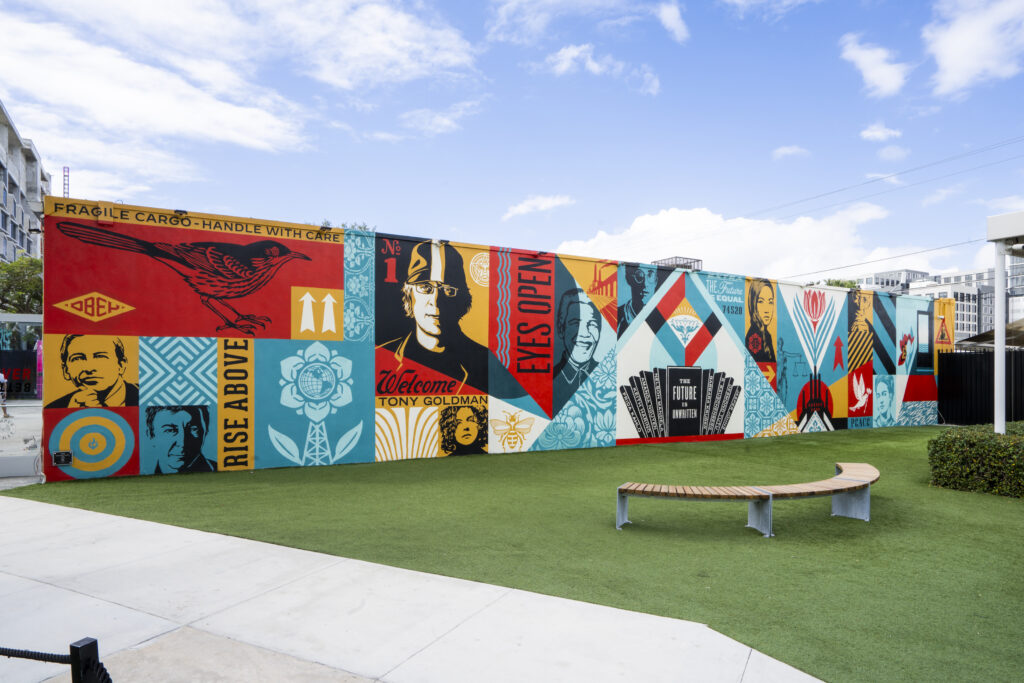 Back in the 1970s, Wynwood was primarily a neighborhood filled with weathered warehouses, but today the Wynwood Arts District is a thriving hub of creativity, boasting an eclectic mix of galleries, private collections, and most notably, its world-renowned outdoor murals known as The Wynwood Walls. Unveiled in 2009, the now famous murals pay homage to the rich history of Miami's street artists and the organic graffiti that has left a lasting mark on the city's urban landscape. Stroll through the spectacular outdoor gallery, and immerse yourself in the lively display of hand-painted murals created by well-known and emerging artists from around the world. With ample seating and the Miami sun as your backdrop, this is an ideal spot to soak up the art and snap some memorable photos.
The Margulies Collection at the Warehouse
The Margulies Collection is every contemporary art lover's dream. Nestled in a sprawling 50,000-square-foot warehouse in the heart of Wynwood, this non-profit institution boasts an extensive array of contemporary and modern art, with rotating seasonal exhibitions featuring works from the collection of acclaimed art collector Martin Z. Margulies. From large-scale sculptures to video installations and celebrated artists such as Anselm Kiefer, Willem de Kooning, and Dan Flavin, among its permanent collection, The Margulies offers an exceptional experience for art aficionados.
Rubell Museum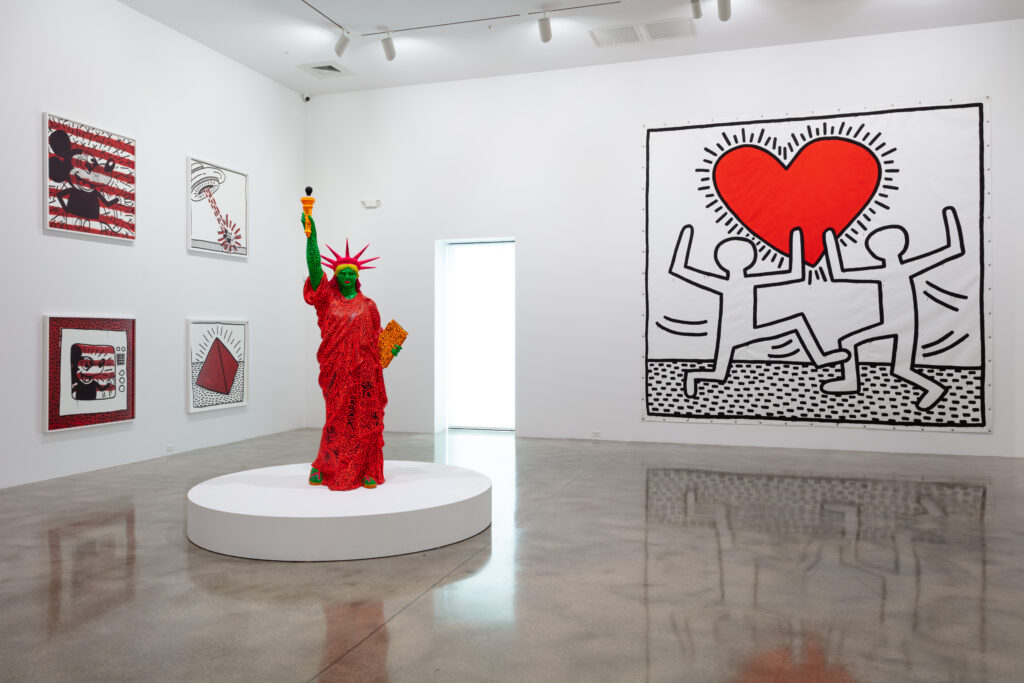 A true gem amongst the Miami museums, The Rubell Museum proudly holds the distinction of being one of the largest private contemporary art collections in the United States. Established in 1993 by visionary art collectors Donald and Mera Rubell, the collection has been a driving force in the development of Wynwood's art scene. The museum not only offers a captivating journey through the evolution of contemporary art but also provides a look into the history of private collections in Miami. With a remarkable assortment of works from some of the world's foremost contemporary and modern artists, like Keith Haring and Yayoi Kusama, the museum's collection undoubtedly reflects the unwavering passion for collecting held by the Rubell family.
Consider dining at the museum's stunning restaurant, Leku, which features Basque country-inspired cuisine and an inviting indoor-outdoor layout. This highly-rated restaurant is the perfect place to unwind after a long day of art appreciation.
The Design District
Institute of Contemporary Art (ICA)
While wandering through the Design District, you might just stumble upon The Institute of Contemporary Art, as it is hard to miss with its ultra-modern and metallic exterior. Known as the ICA for short, this eye-catching museum offers the perfect introduction to Miami's art scene. The ICA is dedicated to exhibiting a wide variety of contemporary art and focuses on promoting emerging and local artists. You won't need hours to explore the museum's collection, making it the perfect pre-lunch activity before delving into all this chic neighborhood has to offer. And as an added bonus, admission to the museum is free year-round, making it accessible to all.
de la Cruz Collection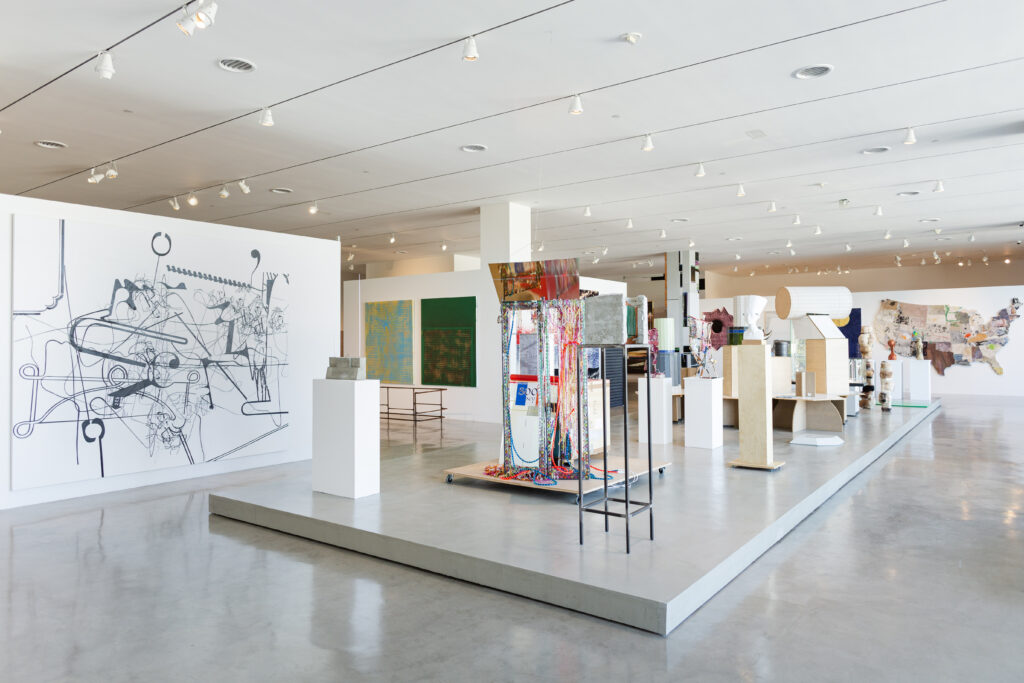 Art world insiders have known about the de la Cruz Collection for over 20 years. Before opening their collection to the public in 2009, Cuban-born collector Carlos de la Cruz and his wife, Rosa, would graciously welcome visitors to their Key Biscayne home to share their passion for art and collection. Today, the de la Cruz Collection serves as an extension of the couple's personal contemporary collection and is accessible to the public without any admission fees. The artworks are incredibly well laid out across three stories, and though the space is over 30,000 square feet, it's definitely a museum you can enjoy in under an hour. We suggest checking out the collection before or after visiting the ICA, as both museums are conveniently located on the same block.
Maurice A. Ferré Park
Just south of Wynwood, inside Ferré Park, lies a museum that holds a special place in our hearts, the Pérez Art Museum Miami, affectionately known as PAMM. As one of Miami's most esteemed cultural institutions, PAMM boasts an incredible permanent collection and features groundbreaking exhibitions by renowned 20th- and 21st-century artists from around the world. Be sure to allocate ample time to fully explore the temporary exhibitions on view, while also taking a moment to appreciate the museum's exceptional architecture. Dine at the museum's on-site restaurant Verde, which offers breathtaking views of Biscayne Bay from its expansive terrace.
After exploring the museum, take a leisurely stroll through the picturesque waterfront area in Ferré Park, formerly known as "Museum Park," which features large-scale sculptures artfully placed along the path. This delightful public space, where art and nature seamlessly blend, is a perfect way to spend a sunny afternoon in Miami.
South Beach
The Bass
Much like South Beach, The Bass is a living testament to the city's vibrant cultural heritage and electrifying essence. Situated in the heart of Miami Beach, this iconic institution, housed within its original 1930's structure, perfectly encapsulates the city's acclaimed Art Deco style. As you approach the entrance, you will be greeted by artist Ugo Rondinone's neon rock sculpture, Miami Mountain, providing a glimpse of the creative and thoughtfully curated exhibitions that await inside. To make your visit worthwhile, we suggest checking out the museum's website to see if any of its temporary exhibitions catch your eye.
The Wolfsonian
If design and decorative arts spark your interest, then The Wolfsonian is an essential stop. Just a few minutes from The Bass, this exceptional institution offers a noteworthy experience that sets it apart from other museums in Miami. Inside its breathtaking Art Deco facade, The Wolfsonian-FIU, a Florida International University-affiliated museum, contains a collection of 200,000 objects spanning from 1880-1945. Its exhibitions delve into the transformative power of art and design throughout history.
Coconut Grove
Vizcaya Museum and Gardens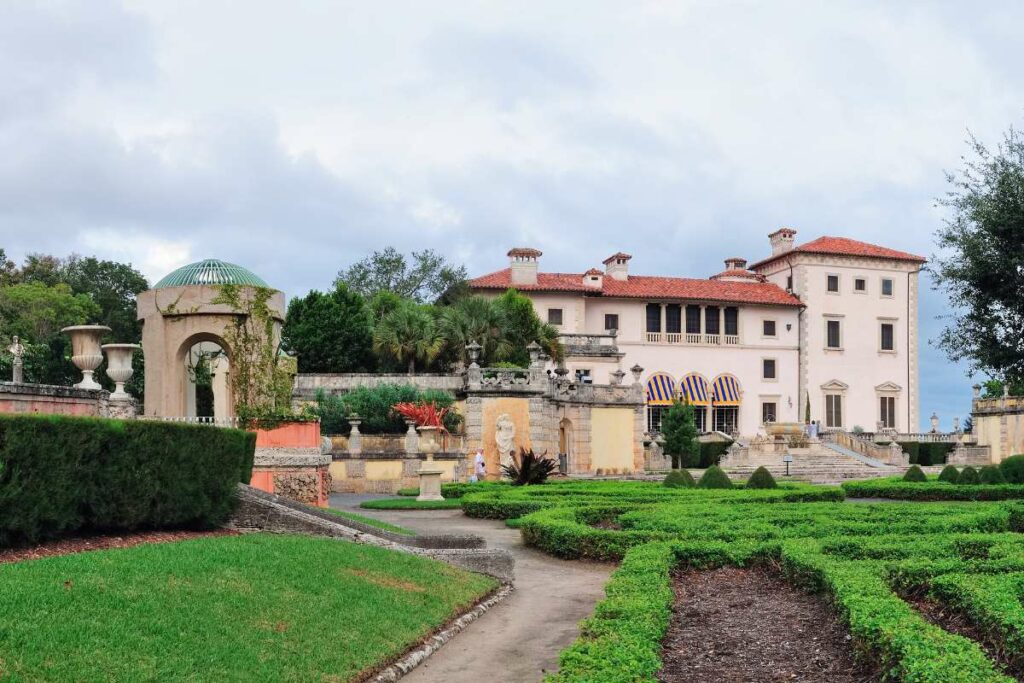 Last on our list, but certainly not least, is Vizcaya Museum and Gardens, where centuries-old European elegance meets Key Bisance. Industrialist James Deering commissioned the now historic South Florida landmark in 1910, modeled to resemble an 18th-century Italian villa. Today Vizcaya is one of the city's most popular cultural attractions. Stepping into Vizcaya is like taking a journey back in time, with its lush gardens, intricately decorated main house, and  collection of 2,500 antique art objects and furnishings. Set a few hours aside in your day to explore the grounds or pre-book one of the property's guided tours to learn more about the history of the waterfront residence.