What could be more romantic than taking the plunge with your lover. If you're planning a loved-up escape, look to a sexy, cozy, luxury home complete with hot tub to ignite the passion. From Californian seclusion to snow-filled Alaska and luxury lakefront living in Alabama, here are 25 Airbnbs around the US where the adventures promise to be as hot as the tub. Don't forget to bring the bubbly for the bubbles.
California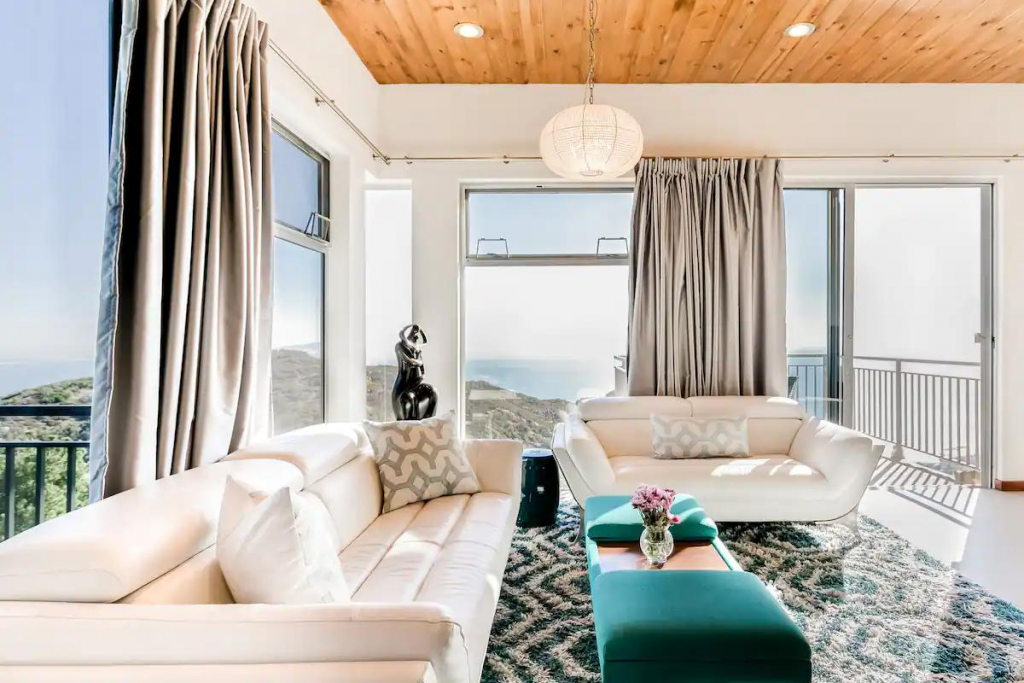 This stunning home, set high above Malibu Pier and Surfrider Beach, is California dreaming at its finest. Slide open the glass doors, breathe in the ocean air, and later, dip in to the hot tub under the stars.
Illinois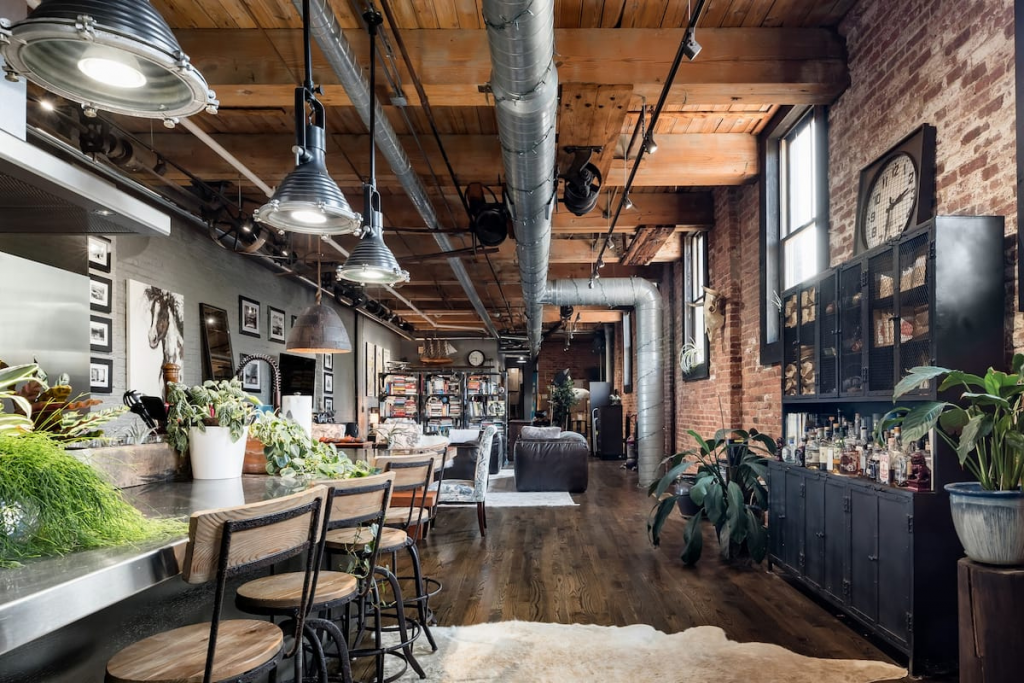 As the saying goes, the way to the heart is through the stomach. Whether it's preparing a meal together in this professional kitchen or popping out to some of Chicago's best eateries, this Asian-industrial loft is the perfect place.
Missouri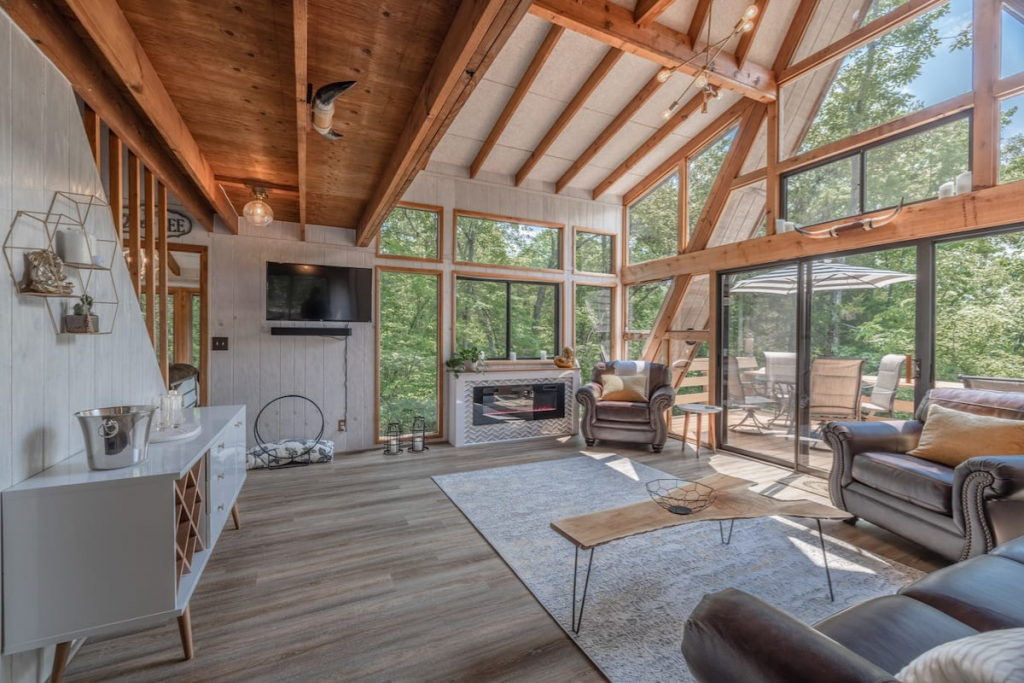 Ever dreamt of living on a golf course, here's your chance. This bright chalet with exposed beams offers incredible fairway views. Cozy up around the fireplace then hop in the new hot tub to tally up the day's score.
Alaska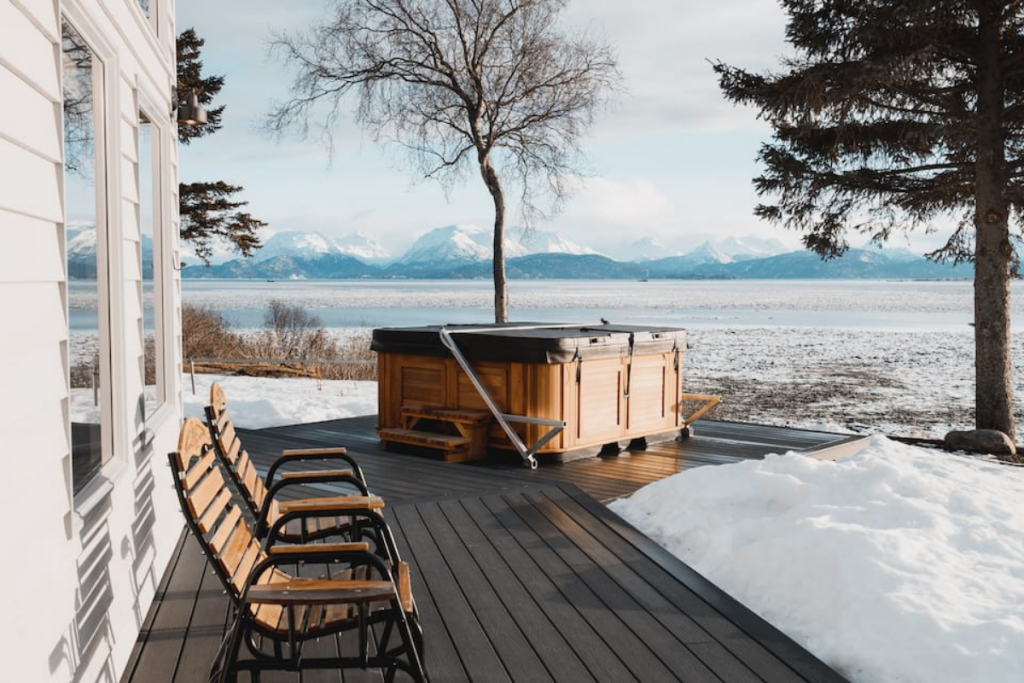 There's something extra special about soaking in a hot tub surrounded by snow. At Shorebird cottage in Homer, Alaska you'll get that plus mountain views and outstanding bird watching from the comfort of your back deck.
Colorado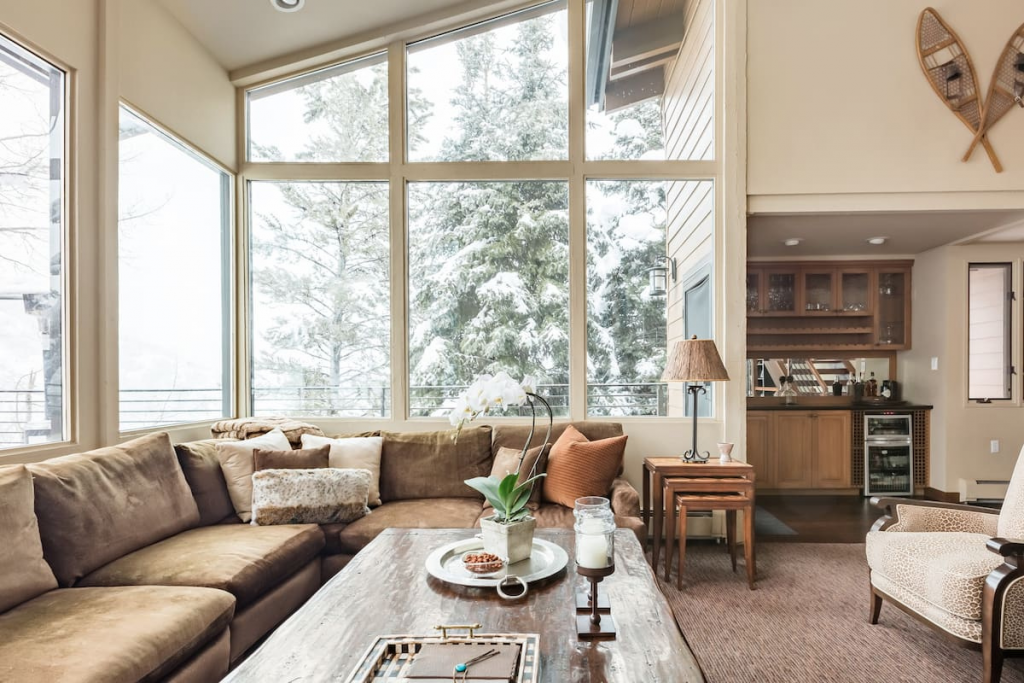 With a crackling fireplace, private hot tub, and snowy mountain views, is there a better recipe for a cozy romantic getaway than this mountain home in Snowmass Village.
Maryland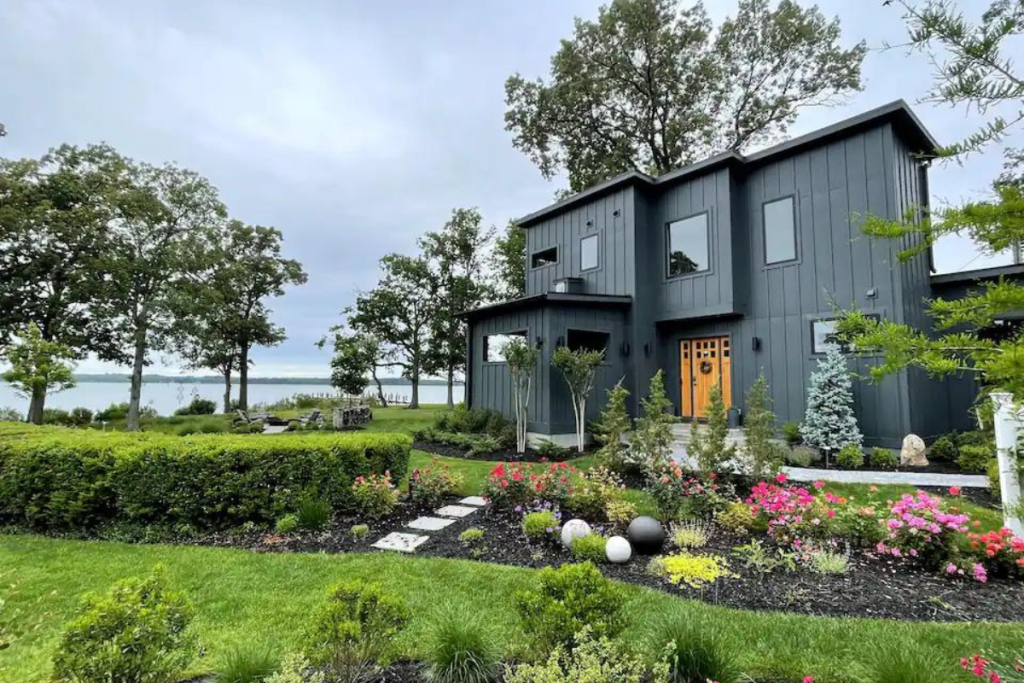 Ultra luxe and uber modern, this architectural marvel comes with high ceilings, Scandinavian furnishings and an outdoor hot tub with views of the Chesapeake Bay.
Arizona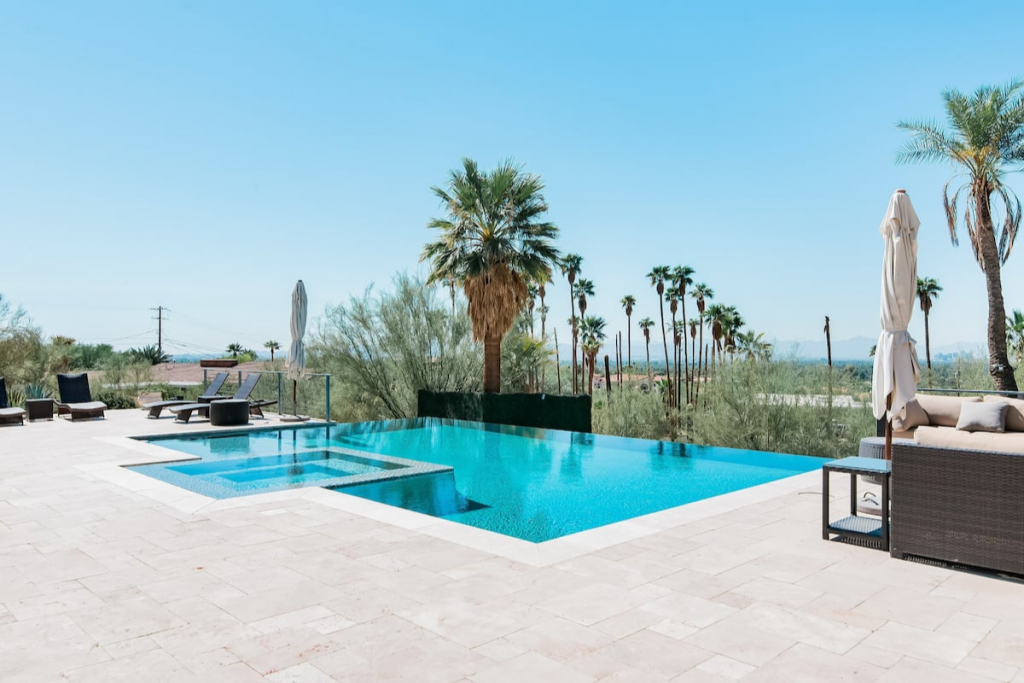 Set in the hills of Camelback Mountain overlooking Phoenix this mid-century modern home is the definition of indoor-outdoor living complete with an infinity pool, hot tub, and fire pit.
Florida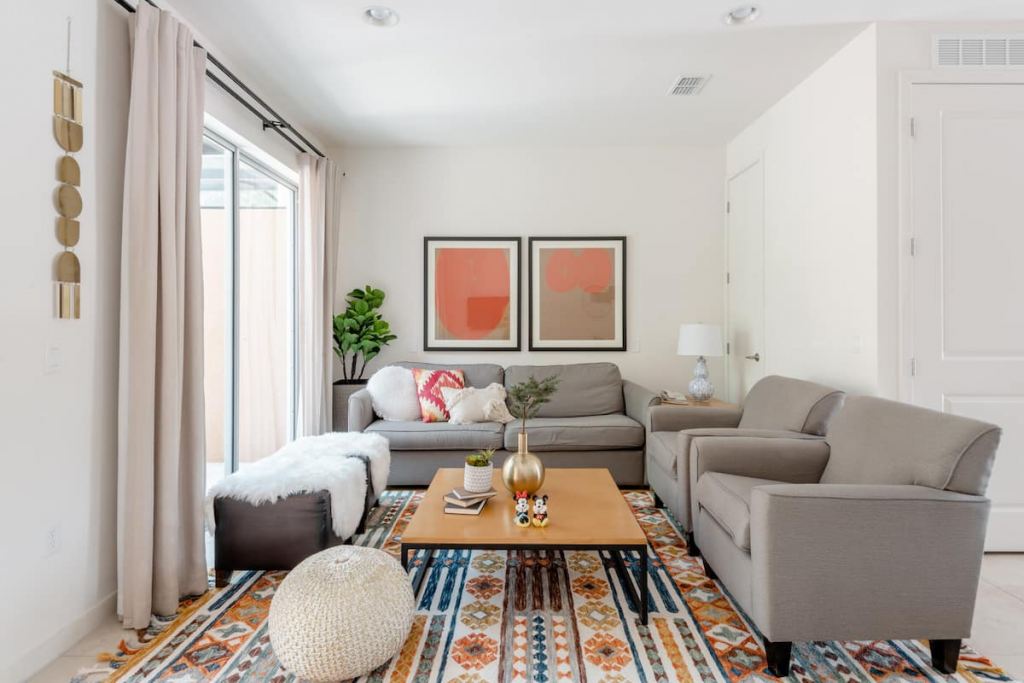 Take advantage of Florida's indoor-outdoor living at Bohemian Condo in Kissimmee. The back patio hot tub is a great place to soak and share a kiss in front of Cinderella's castle.
Arkansas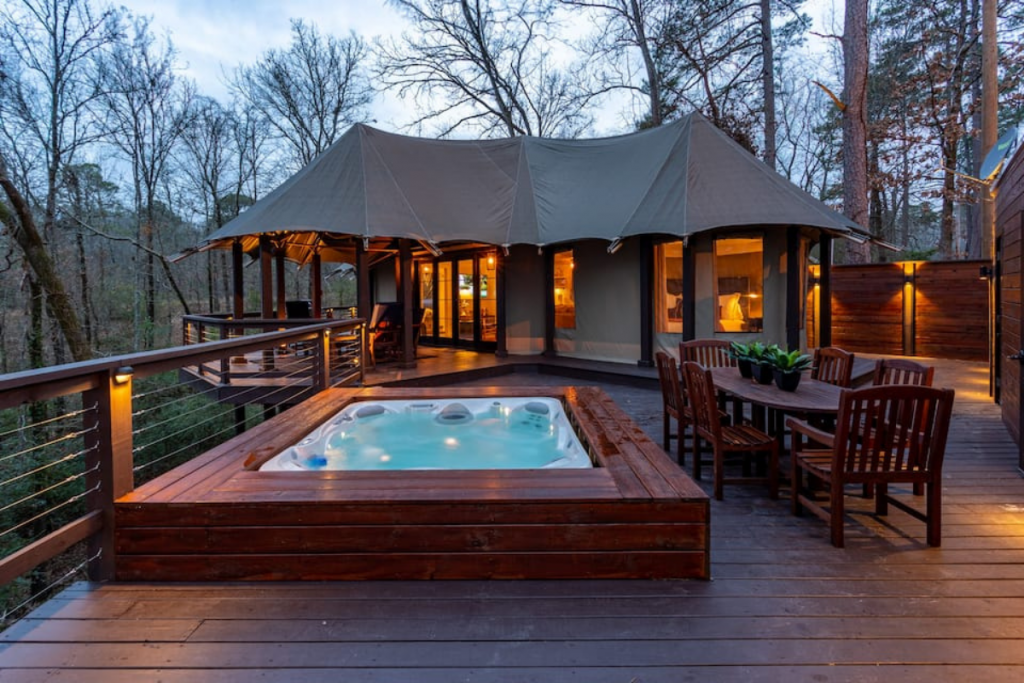 This luxury African tent set on stilts high in the trees of Hot Springs, Arkansas offers sweeping views from an oversized private deck complete with a six-person hot tub.
Hawaii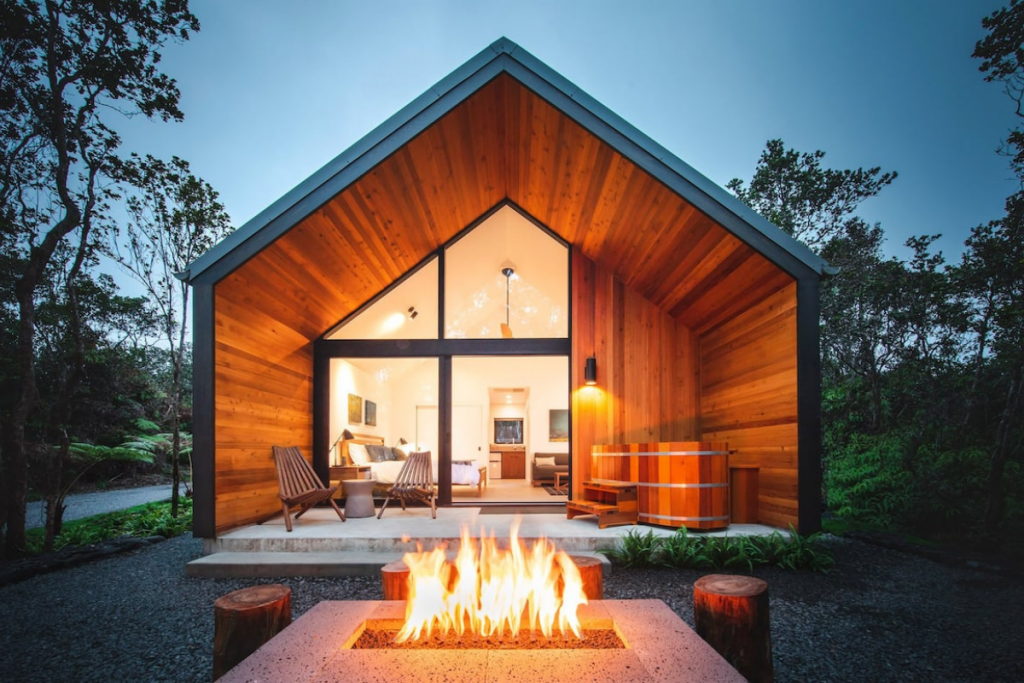 If your idea of romance comes with a side of natural wonder, this photo-ready cabin with 14-foot floor-to-ceiling windows, located five minutes from Volcano National Park is the ticket.
Minnesota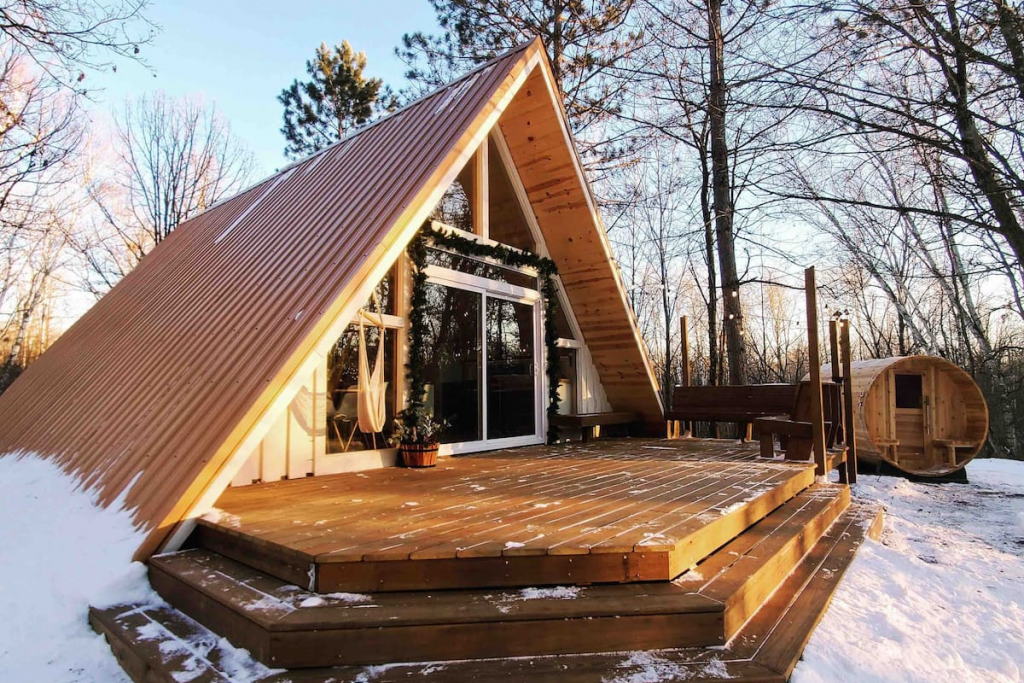 This adorable Nordic-inspired A-Frame is located in a secluded area an hour north of the Twin Cities surrounded by trees and a private stretch of riverfront. While this property doesn't include a hot tub it does have a private barrel sauna that was too special not to include.
Idaho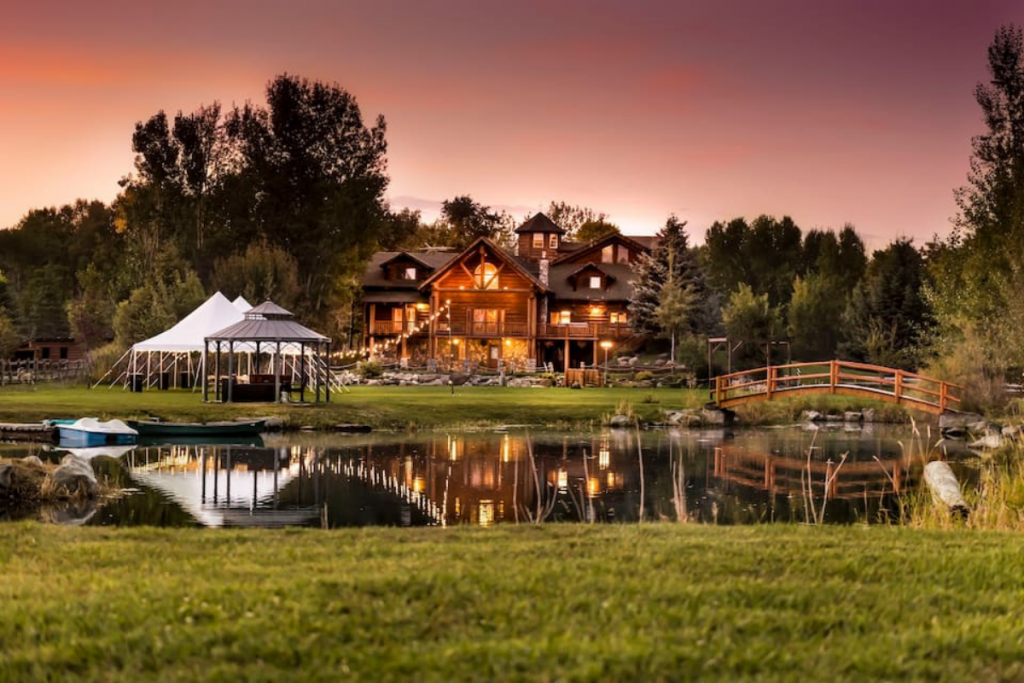 The 7,000 sq ft Idaho Springs lodge is situated on a 7-acre property filled with hiking trails and multiple bodies of water that are perfect for an outdoor adventure-filled couples getaway with friends.
Georgia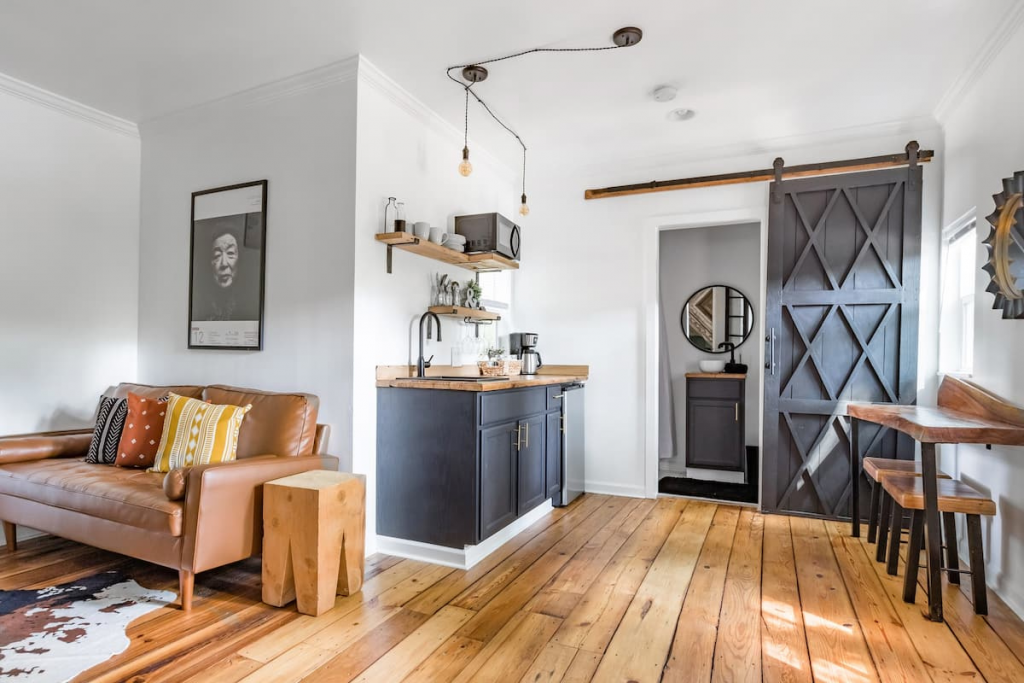 Escape the buzz of downtown Atlanta and relax in this stylish tiny home with crisp white walls, large sun-filled windows, and industrial and repurposed wood finishes.
Indiana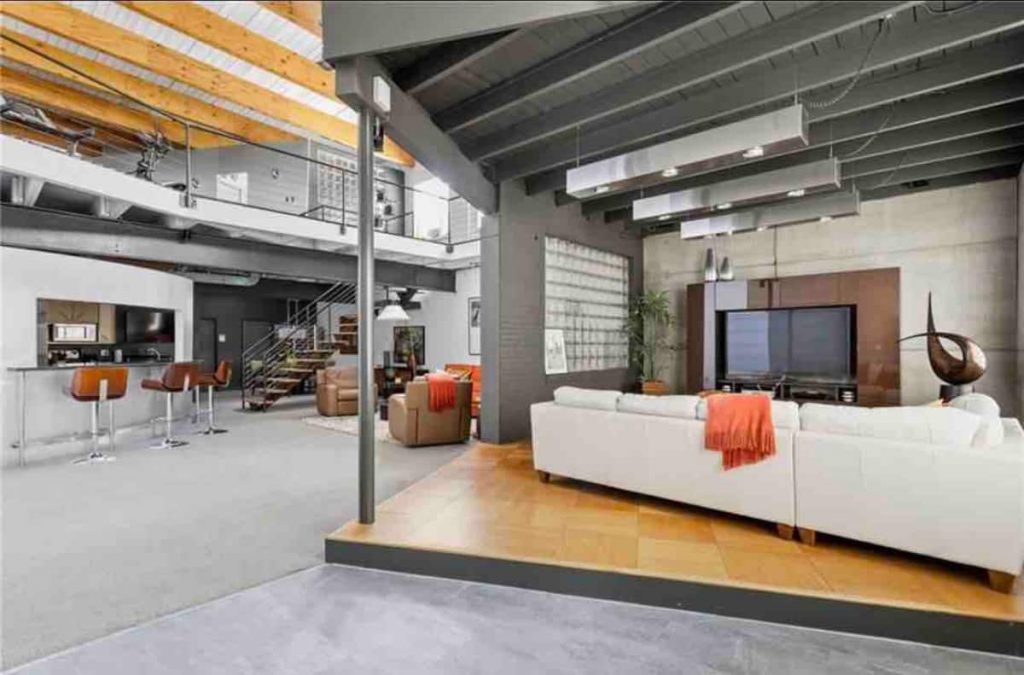 This stylish modern loft in one of the best Indianapolis neighborhoods comes with a private hot tub and projection screen.
Kentucky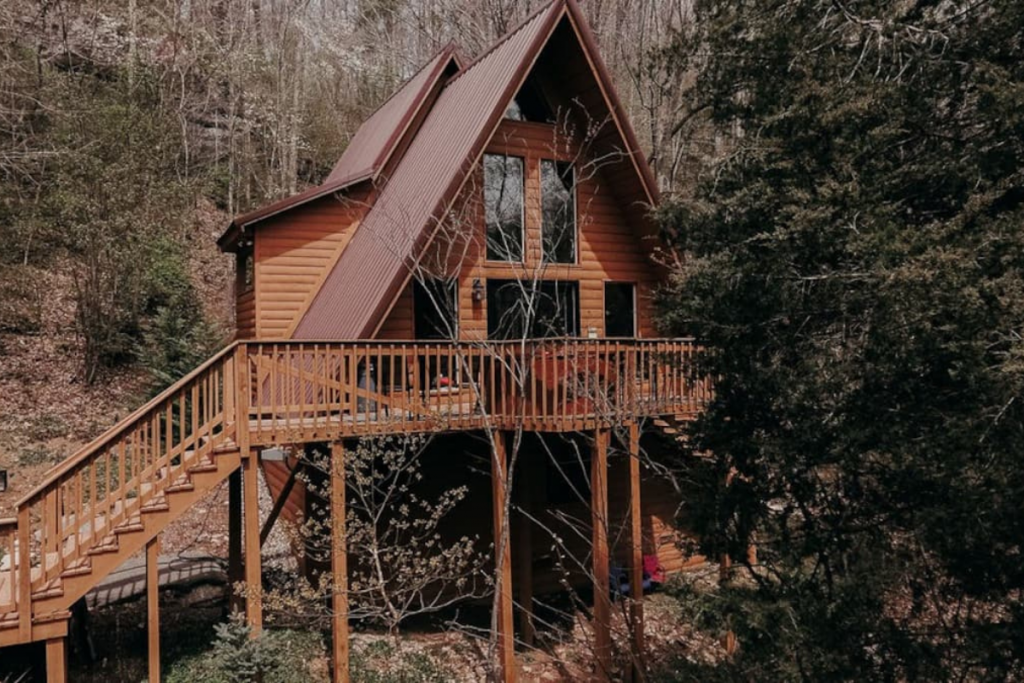 Getaway and reconnect. If there was ever a place to do that it's here in this newly renovated cabin in the Kentucky wilderness. The vintage appliances, sage green cabinets, and raw wood make the cozy space feel effortlessly stylish.
Connecticut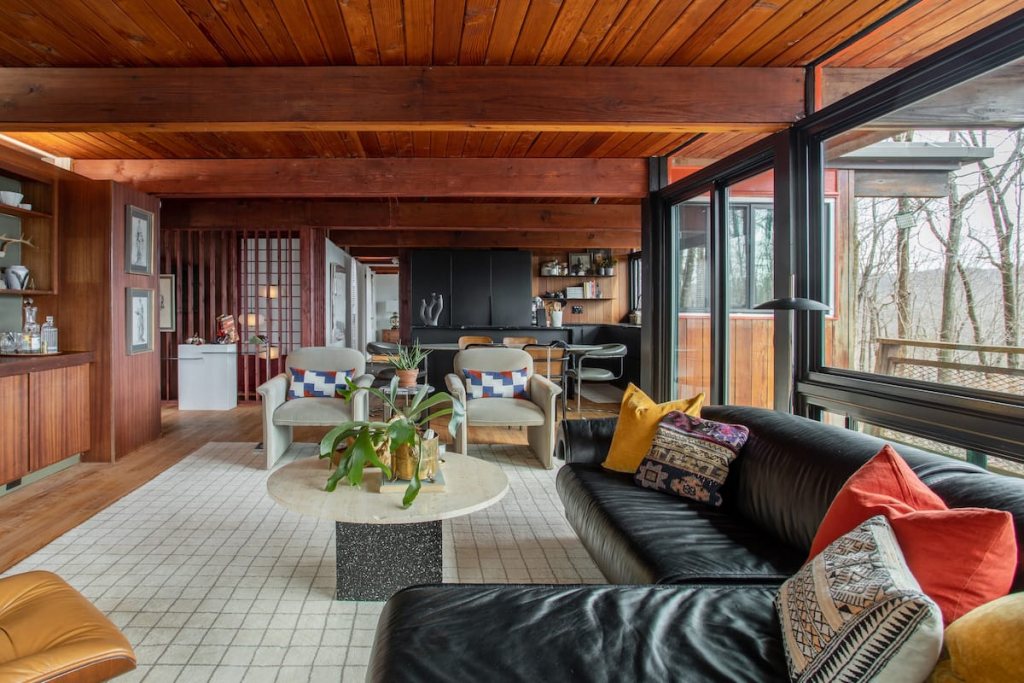 Located in the hills of Connecticut this mid-century modern retreat designed by Louis Kahn, who studied under Frank Llyod Wright was inspired by the Yamagoya, Japanese mountain Huts. As lovers of Japanese-inspired design, we're obsessing over this property.
Iowa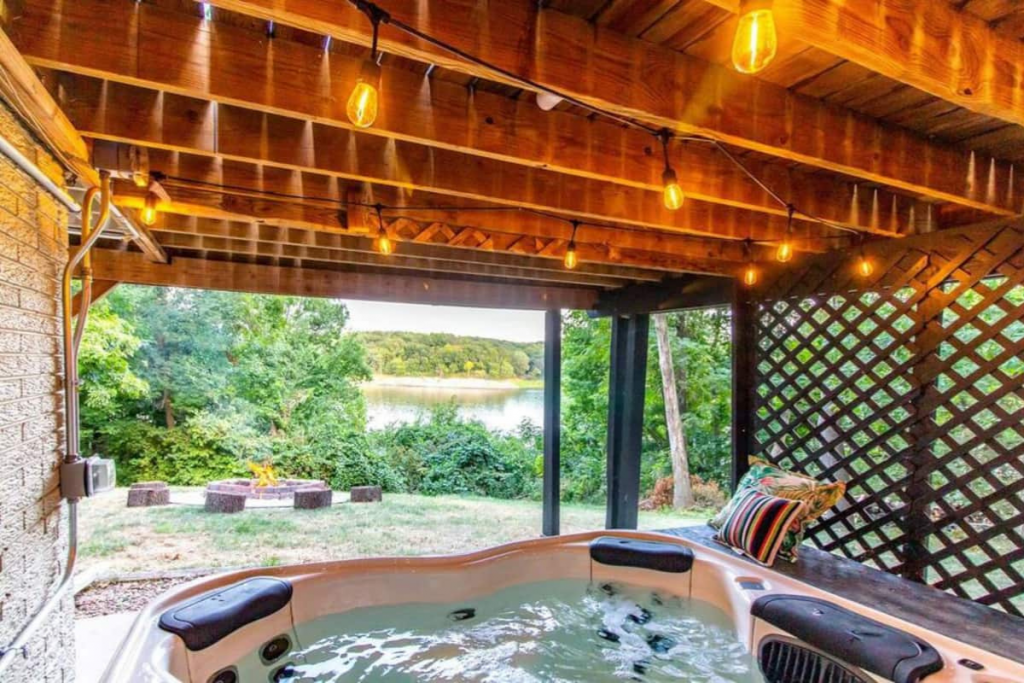 No matter the season this luxury waterfront cabin is the perfect couples escape. Roast s'mores around the outdoor fire pit or watch the snowfall from a steamy seat in the hot tub.
Kansas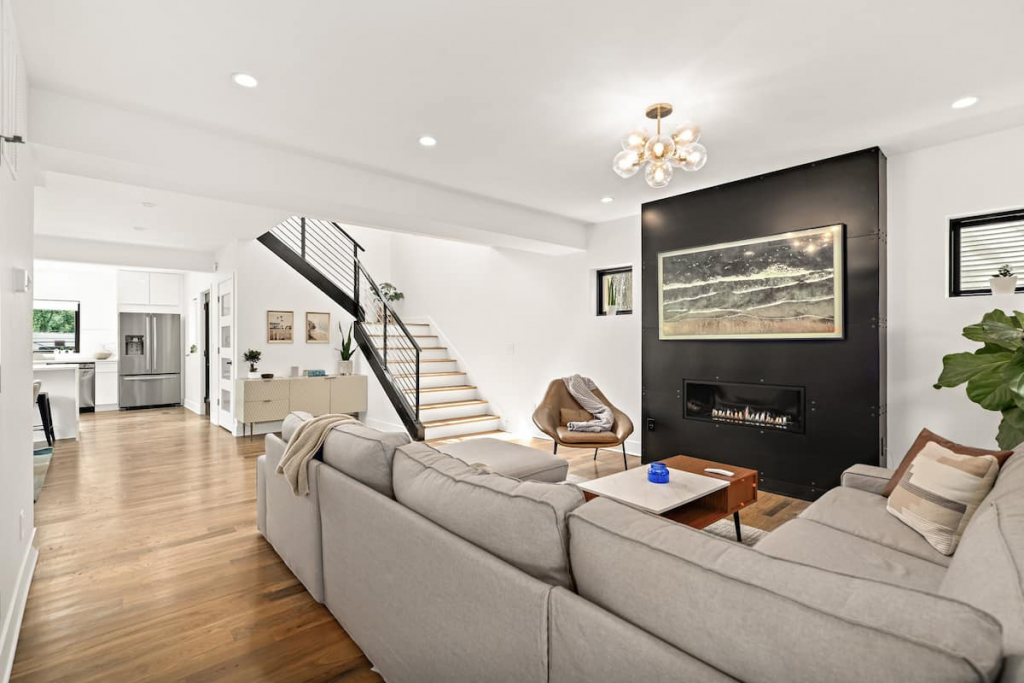 This contemporary home in the heart of Kansas City has a resort-style private deck with a hot tub, hammock, and wet bar.
Michigan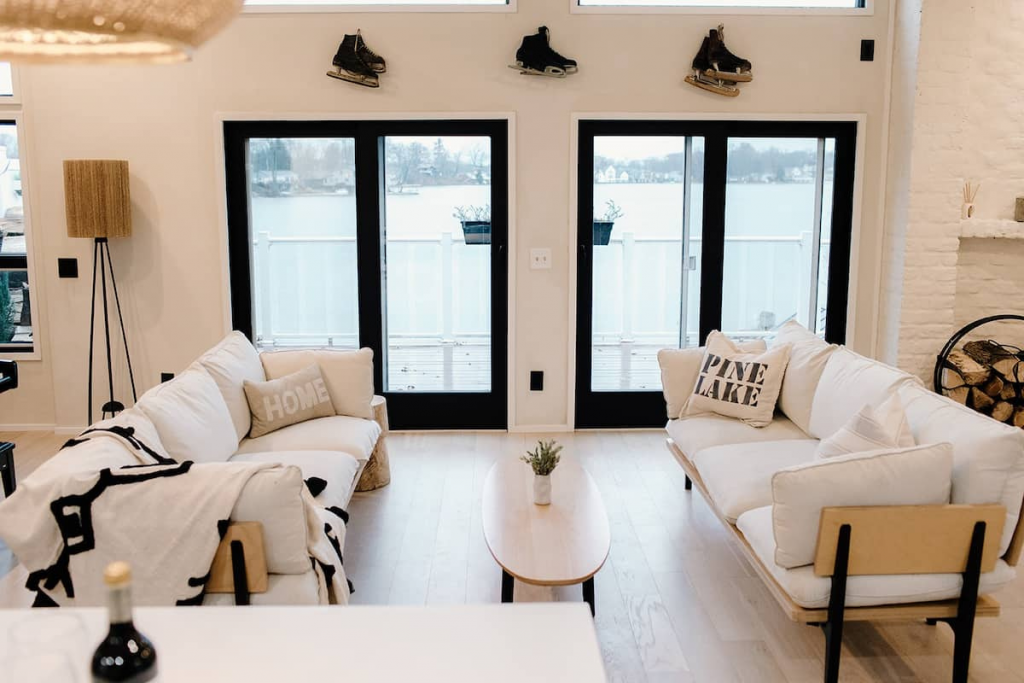 From the vintage skis and hockey skates fixed on the crisp white walls to the twinkling string lights draped above the hot tub, this stylish Michigan lake house is dripping with winter getaway style.
Alabama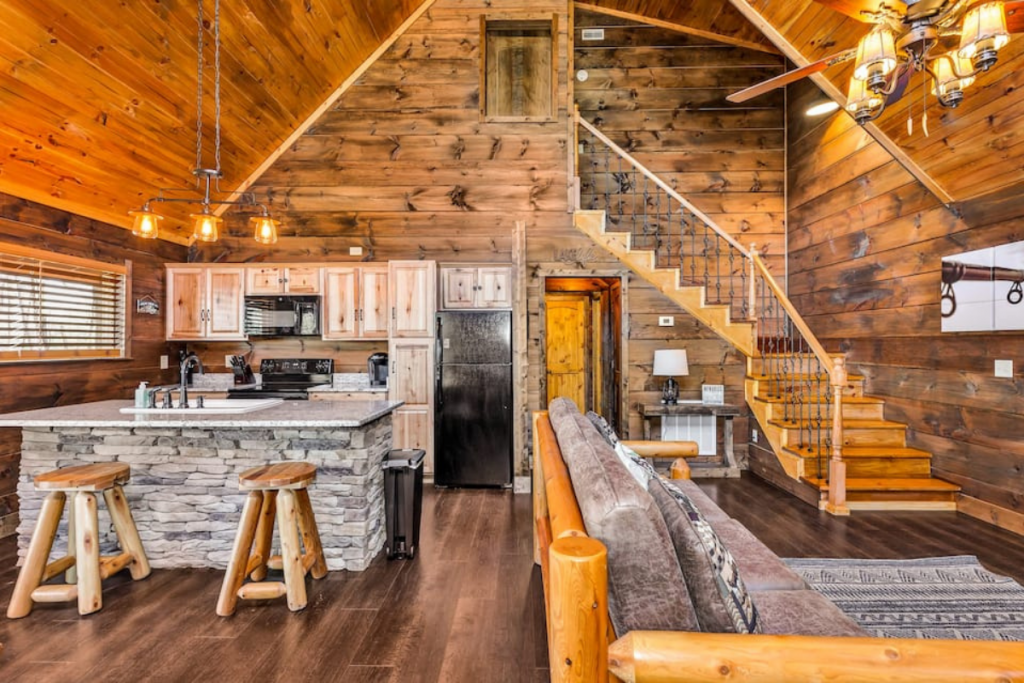 Relax and recharge at this brand new cabin on Lake Guntersville. Just two miles from the boat ramp if you're idea of a romantic outing is a day spent on the lake we've found the spot.
Louisiana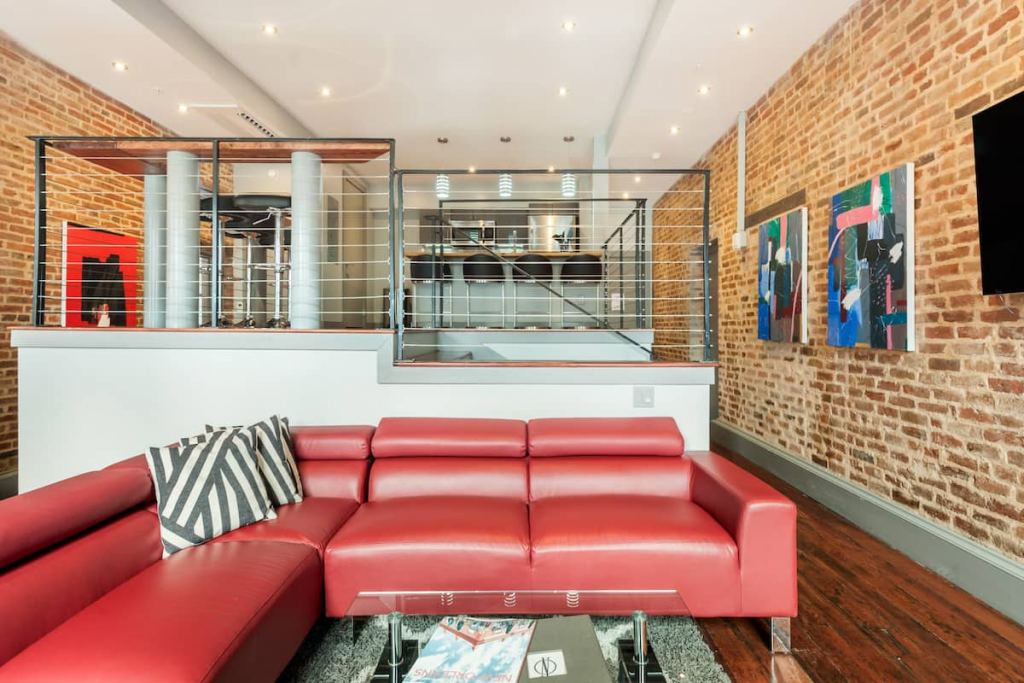 Open your doors from a stylish open floor plan condo with exposed brick walls and you're in the energetic French Quarter. When you're ready to retreat to your private hot tub and take in that energy for a birds-eye view.
Maine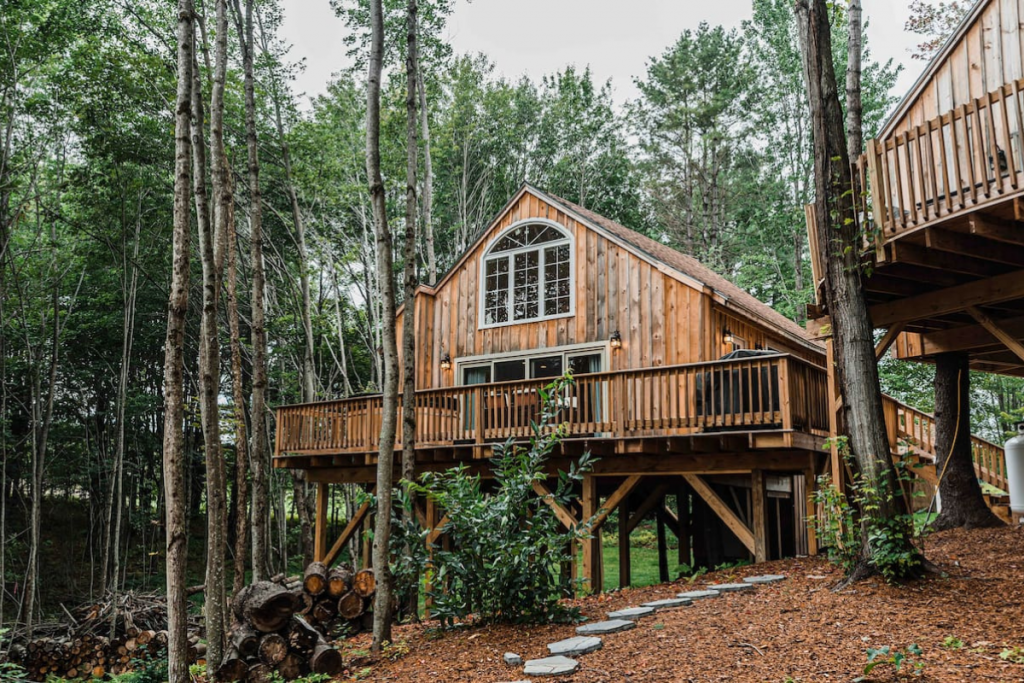 A short 10-minute drive from downtown Augusta conveniently located between Acadia National Park and Sugarloaf Mountain is a whimsical treehouse nestled high between the pine trees.
Montana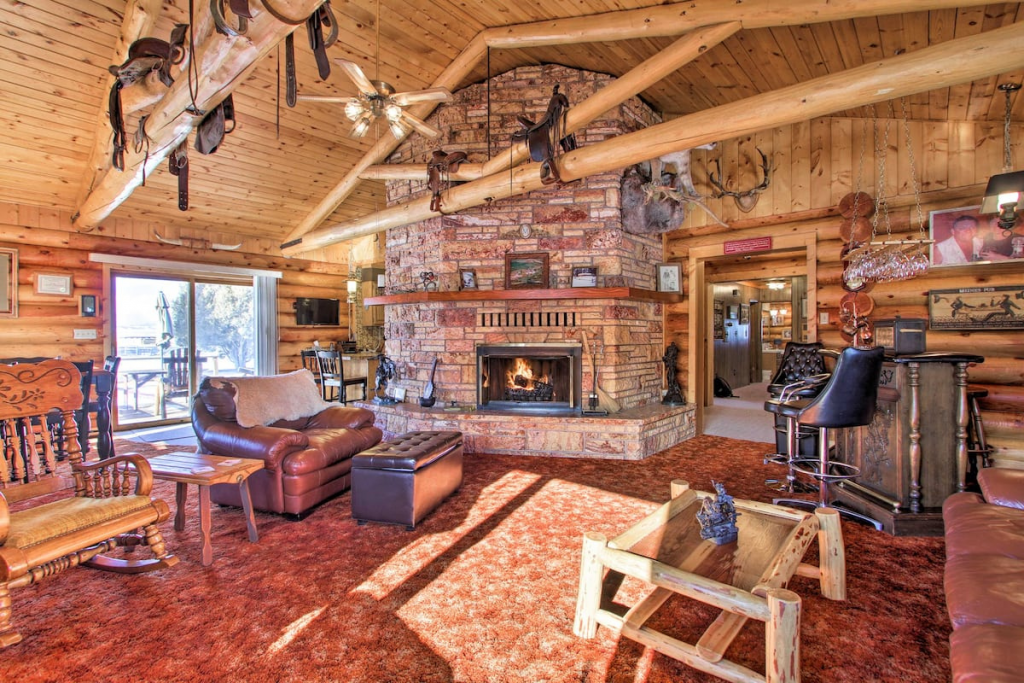 Montana is having a moment and like everyone, we're itching to spend more time exploring Big Sky Country. From the saddles hung on the exposed interior beams to the big indoor hot tub this log home outside of Dillon strikes the perfect balance between western charm and cozy amenities.
Wisconsin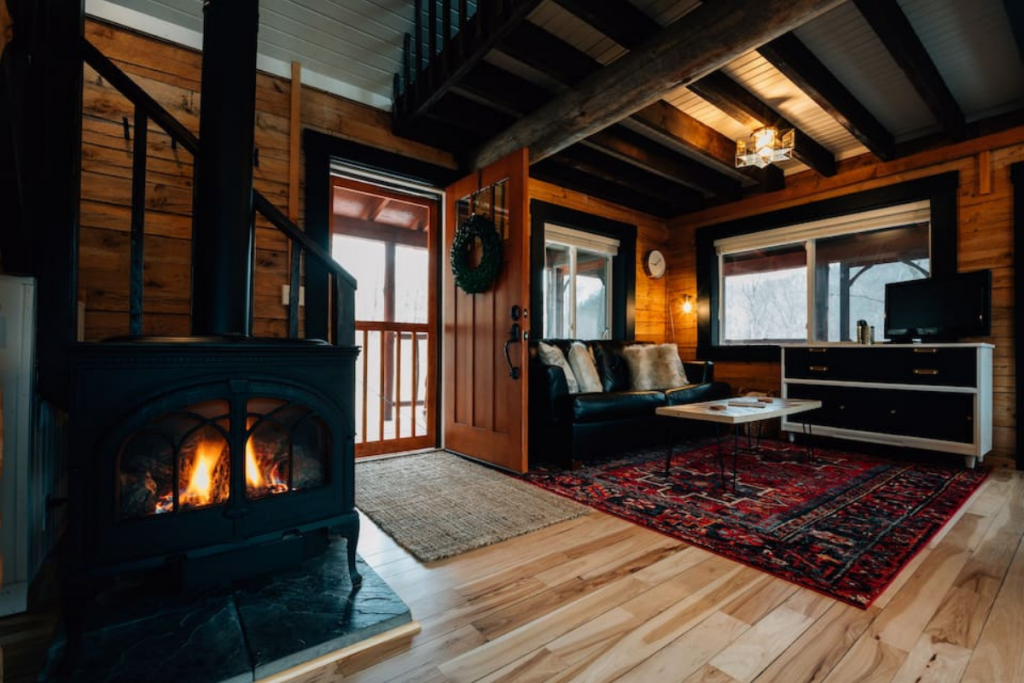 This classic log cabin has been diligently remodeled and reimagined into a rustic oasis perfectly embodying the cabincore aesthetic. If disconnecting from the world in order to reconnect with your person is the goal, this Walnut Creek cabin is for you.
Massachusetts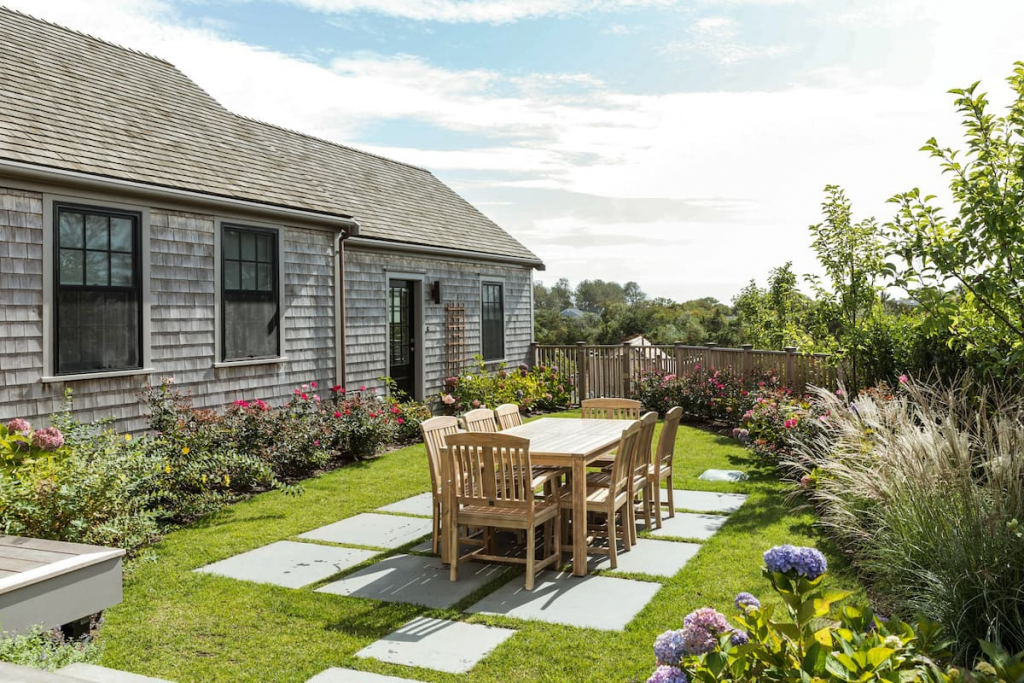 We're already obsessed with Nantucket and gorgeous properties like this make things just a little more swoon-worthy. Shiplap walls, wooden floors, crisp white interiors, and a picturesque outdoor dining space surrounded by flowers feel like stepping into the pages of a magazine.
Wyoming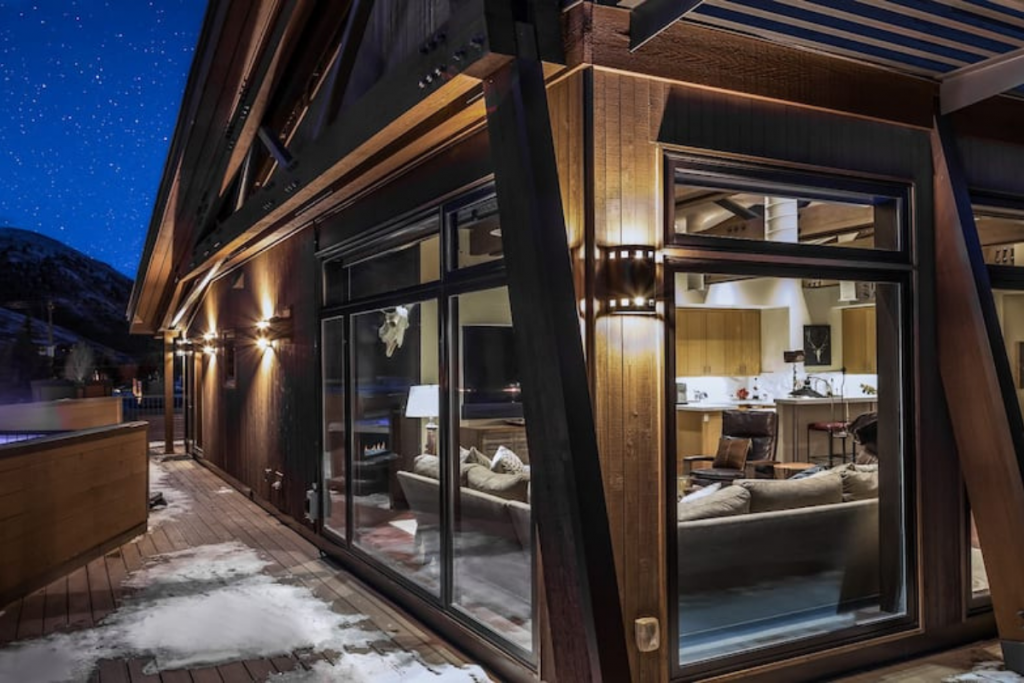 Want to spend your romantic getaway on the slopes of exploring Grand Tetons National Park, this contemporary home has you covered. Enjoy some of the county's best stargazing from your private patio hot tub or take the short walk to explore downtown Jackson.