It's our favorite time of year — planning where we'll go in 2023. Whether you're in search of somewhere new or a reason to revisit a place you've been before, we hope that this guide will inspire you to pack your bags. From three-day vacation ideas to luxury couple getaways, to far-flung adventures, there's something for every type of traveler. Whether it's a city or an entire country that beckons you to visit, these are the 25 places (in no particular order) worth traveling for this year.
Punta Mita
If you've experienced and loved the east coast of Mexico, you'll adore the Pacific side and specifically Punta Mita — home to incredible culture, pristine beaches, and now a luxury tented resort rooted in nature and wellness. Naviva, a sister of nearby Four Seasons Resort, features a customized wellness itinerary (including meals), and 15 well-appointed tents nestled among the trees. Naviva is designed as a place to explore, self-discover, and completely immerse yourself in an unscripted stay.
Ireland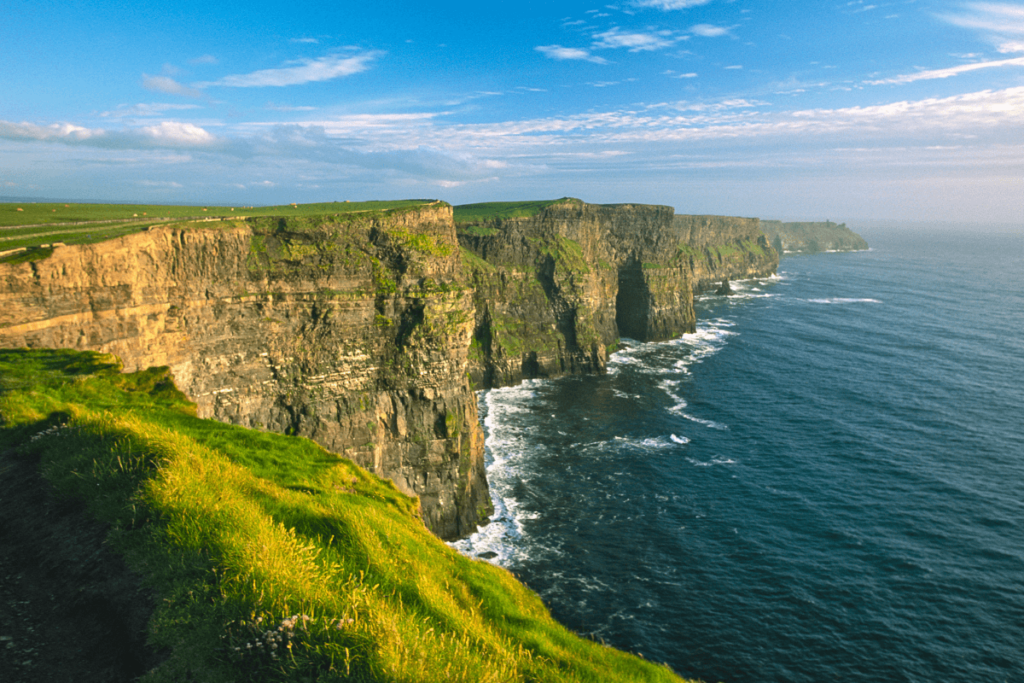 There's so much to see and do on the Emerald Isle that Ireland continues to make our must-travel list. Jaw-dropping coast to coast, breathe in its lush green — with varying shades of watery blue. No where is the physical beauty of the country more pronounced than The Wild Atlantic Way. Stretching 1,553 miles along the west coast, this spectacular drive offers breathtaking views of rugged cliffs dipping to the sea, moody lighthouses, and storybook castles.
For a true step-back-in-time experience, reserve a suite at Ballyfin in County Laois, one of Ireland's most gracious country manors and five-star hotels. Once an all-boys' school — a few staff remain to tell the tale — Ballyfin is set on 615 acres, dense with bluebells (in spring), castle ruins, glorious gardens, and a stunning outdoor cascading water feature. Visit the hotel's famed dress closet, featuring costumes from the Lyric Opera of Chicago. Arrive for dinner, by horse-drawn carriage, in elegant, feathery, Edwardian attire, before retiring to your canopied bed and deep-soaking bronze tub in the gardeners cottage, inside the walled garden.
Another must stay comes at Ireland's 16th-century Dromoland Castle, the storied ancestral home of the O'Brien clan, turned glamorous five-star hotel. This baranial fortress, where history dates back a millennium to Brian Boru, one of the last High Kings of Ireland, features magnificent interiors: coats of arms, ancestral portraits, gild and drippy chandeliers. Fly falcons, dine in the Michelin star restaurant, or ride horses across the vast acreage. To really live like nobility, reserve the two-tiered Tower Room, with its alluring circular bath occupying its own floor and anchored by a Gothic window.
Washington D.C.
The Nation's Capital has a lot more to offer than most people realize. Aside from monuments and museums (which are all free, btw, including the zoo which is a must), Washington, D.C. is home to arts, culture, great shopping, and incredible dining options. Plus, there's so much to do on the Virginia and Maryland sides of the Potomac River. Check into the newly refurbished The Dupont Circle Hotel optimally located for discovery of the city. While there, be sure to grab a bite in the morning from Doyle & Co Coffee Bar (we can't get enough of their smoked salmon croissant), then return for dinner at The Pembroke, one of D.C.'s best places to dine. While in D.C. head to Georgetown for shopping along Wisconsin Avenue and M Street, stand in line (because you will) for a famed Georgetown Cupcake, and stroll along the Potomac River for sights of The Kennedy Center. Take a short cab ride to Alexandria, Virginia (you can literally see it from D.C.) to stroll the streets of Old Town — a historic district with street names like King Street and Queen Street, dotted with small boutiques, antique shops, bars, and plenty of incredible restaurants with views of Washington, D.C.
Calgary/Banff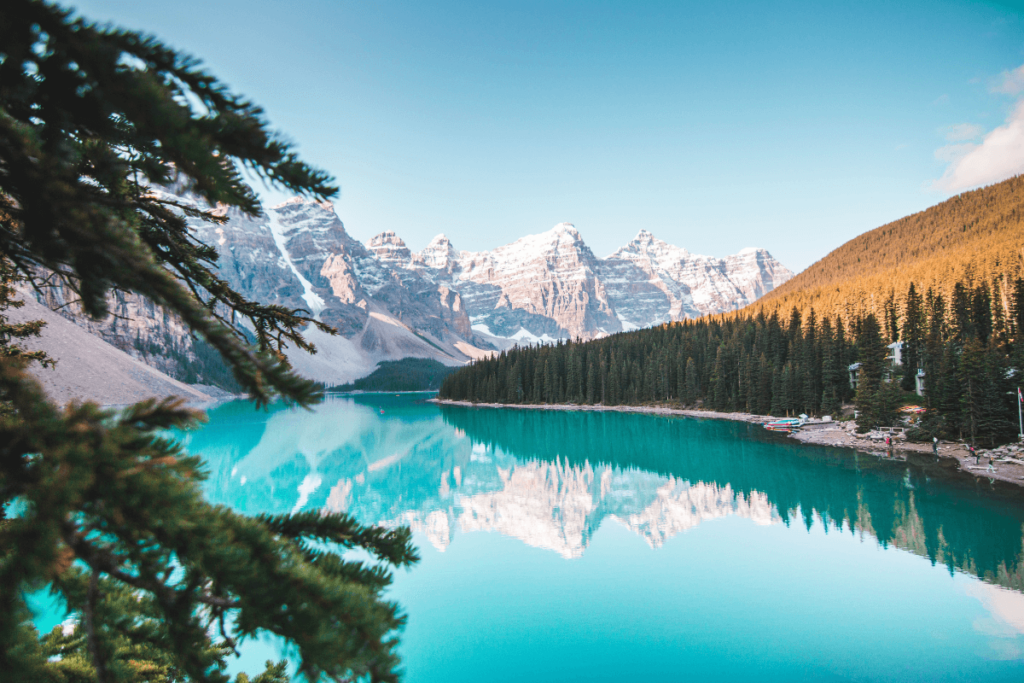 Festival aficionados likely already have the cowpoke-intoned, two-week long Calgary Stampede on their must-do list. A riotous, rodeo-rife gathering, it celebrates the region's "wild west" underpinnings, something many don't expect to find so far north, near the gloriously beautiful Canadian Rockies. While cowboy culture is cool, the vibrant town emits its own vivified chic via craft bars, gastronomic eateries, and curated shops. Just 90 minutes away, Banff National Park, established in 1885 as Canada's first dedicated, official outdoor playground, spreads wide. A grand expanse of postcard perfect wilderness with hot springs, hiking trails, wildlife galore, glimmering lakes, and historic sites, the park promises plenty of year round entertainment and activities. A high point is Lake Louise, a hamlet in Banff National Park, idolized for its glacier-fed, ever turquoise lake, encircled by soaring, snow-capped peaks. Fairmont Château Lake Louise, a vision at lake's edge, and like a storybook domain with its semblance of castle-like architecture and plethora of activity offerings, embodies quintessential national park lodge digs, which families appreciate as much as adventure-seeking honeymooners.
Adelaide and Kangaroo Island
Adelaide lies at the center of South Australia's wine country. With its university town buzz and slower pace it dances to a less urbane beat than Melbourne and Sydney, deeply identifying with the untrammeled nature in its realms. Take a wine tour in the Adelaide Hills, a stunningly verdant, koala-filled region just outside Adelaide that brims with characteristic towns, farms, cheesemakers, and more than 50 cellar doors and 90 wine labels. Next, cruise or take the short 30-minute flight to Kangaroo Island which, though it sounds a bit like a section of a zoo reserved for marsupials, has no cages. In fact, the 98-mile-wide island, instead, features acres of unsullied wilderness and bushland, dotted by otherworldly rock formations and edged by staggering cliffs. Wildlife abound — animals from goanna lizards to kangaroos to echidna, which roam the island's eucalyptus and acacia-studded terrain. On wild beaches penguin colonies, historic lighthouses, and gamboling sea lions await. To explore it all, join a tour to swim with the dolphins or hike part of the 106-mile Kangaroo Island Wilderness Trail. Tours to Flinders Chase National Park, the sea-sculpted Remarkable Rocks and the stalactite-composed Admiral's Arch will invigorate the senses.
Hawaii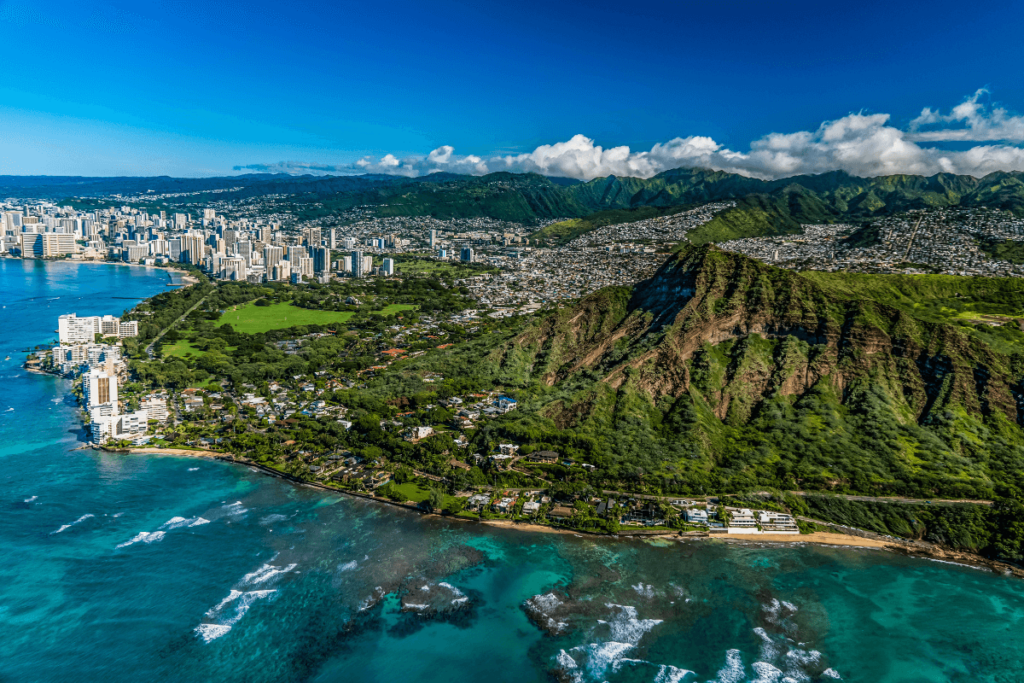 The quintessential paradise, a state that proudly bears — and shares — its own culture, Hawaii with its six major islands (each with its own unique personality) stands out as everybody's idea of heaven. Thronged by revenge travelers once the state reopened, Hawaii — famous for its aloha spirit — felt a need to pivot towards more sustainable visitations as it geared up for visitors in 2023. The solution? Malama: the Hawaiian word that represents the ethos of giving back. Like the Hawaiian word mana (which means spirit or intangible energy), malama isn't found in the guidebooks and can't be purchased from a store. But travelers can experience it in real time through acts of generous volunteerism, activities that bring enrichment as they preserve and protect the Hawaiian landscape, and culture. Offering a Malama Hawaii program for 2023, the state encourages visitors to participate in approved volunteer opportunities during their stay. From beach clean ups to wildlife rescue to tree reforestation, the variety of helpful volunteer pursuits for travelers not only enhance their trip and guard the integrity of the landscape, but offer a slew of discounts, including free nights at top hotels. Some examples? The Ritz-Carlton Maui Kapalua offers a fifth night free when participating in a self-directed beach cleanup (a DIY beach kit will be provided at check-in), and the Fairmont Orchid on the Big Island provides the fifth night free and daily breakfast for two to guests who volunteer for "any volunteer program on GoHawaii's Voluntourism site including Waikoloa Dry Forest Initiative, Hawaii Wildlife Fund, or Hawaiian Legacy Reforestation Initiative."
Tangier
Just a short nip across the water from Spain, Tangier — an hour's ride by ferry  — is steeped in culture and (famously delicious, sweet, soothing) mint tea. This northern Morocco port city, forever a stronghold for literary expats in search of inspiration, has historically been more residential than touristic. It has served as a great place for those visiting to get a taste of Morocco's food and souks — and practice their bargaining skills — without changing time zones. With the well received Museum of Contemporary Art in place as a showcase for regional artists, and the opening of hotels such as Fairmont Tazi Palace Tangier, and design centric Villa Mabrouka (with a Waldorf Astoria in the works for 2025), Tangier, a tremendous melting pot with delectable cuisine, has come into its own. 
Seville, Spain
While sprawling, regal Madrid vaunts some of the world's finest art museums and takes credit for the buzziest tapas scene, and though Barcelona brandishes Gaudi, reigns as the pioneer of molecular gastronomy, and touts all things Catalan, Southern Spain's Andalucia actually may be what you envision when you dream of Spanish stereotypes. Sun-dappled Seville, the region's centuries-old capital, which straddles the Guadalquivir River, captivates as a trove of Mudejar (Moorish) architecture. Knitted amongst the Mudejar-style glazed ceramic tiles, ornamental stucco work, and horseshoe-shaped arches, Medieval, Gothic, and Renaissance structures also enliven the city's fabric. Home to Flamenco, Seville forever emits lugubrious guitar riffs, the sound of castanets clicking, and the choreographed tapping of feet in dance mode. In season, orange blossoms perfume the air. Deeply entrenched in bullfight culture, Sevillanos continue to gather at the city's famous corrida to watch the ancient ritual unfold. Visitors can learn about the controversial sport at the nonviolent Bullfight Museum as a blood-free alternative. The setting for the opera Carmen, home to kings and queens of yore, seductive Seville oozes with exoticism and sexiness. Provocative and stunning year round, the "Pearl of Andalucia" hosts two dynamic festivals in spring, which we highly recommend: Semana Santa during Holy Week (known for its mystical parades) and Feria de Abril, a two-week long, 24/7 fête, highlighted by beautiful horses, defined, as well, by sherry drinking, dancing, daily bullfights, tapa-ing and festivities. Though held on the fairgrounds, Feria turns the entire city into a party.
Rome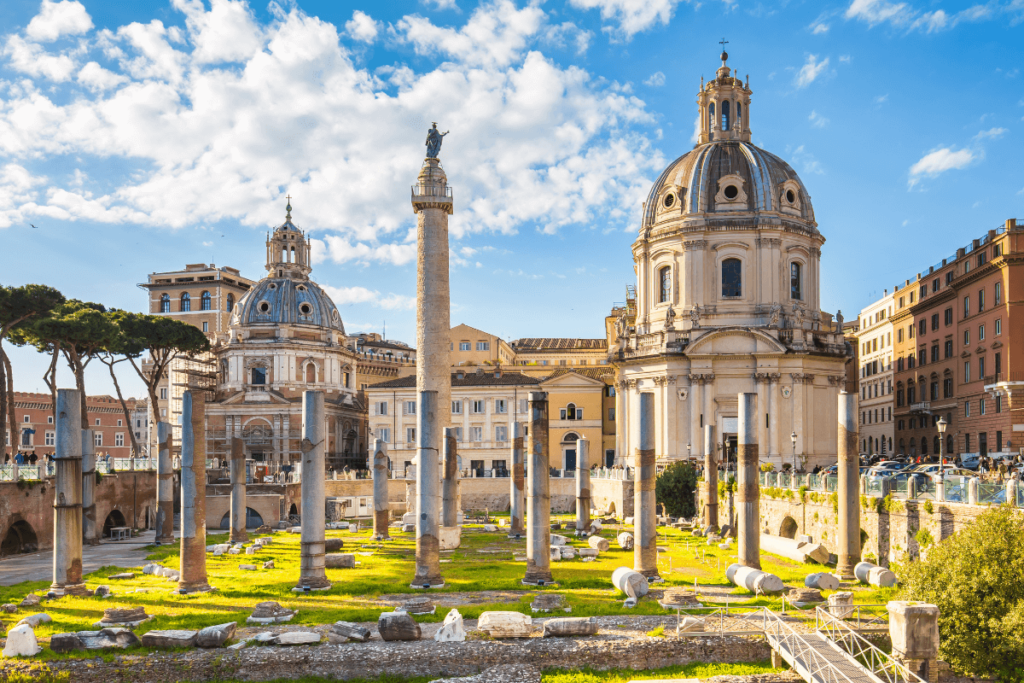 Italy's most famous city — home to the Spanish Steps, Colosseum, and arguably the best cacio e pepe and carbonara in the entire country — is one of the world's hottest travel tickets for 2023. A slew of new hotel openings in the Eternal City have us already packing our Paoli and Alviero Martini bags and heading to the airport. Among the hotel openings to watch: Nobu Hotel and Restaurant Roma; InterContinental Rome Ambasciatori Palace, an IHG Hotel; Six Senses Rome; and Bulgari Hotel Rome.
Rwanda
There's nothing more transformative than an African safari, but gorilla trekking in Rwanda takes the concept to another level. Be among the few who ever have the chance to visit Volcanoes National Park, home to the storied Silverback Gorillas, championed by the legendary Dian Fossey. In this majestic nation, known as "The Land of A Thousand Hills," the gorillas roam amid the Virunga Mountains' highly regulated, ranger abundant Volcanoes National Park in northern Rwanda. There, only 80 guests gain entrance for treks each day. Small groups clamor up muddy hills in search of the handful of nomadic gorilla families — which, as of 2022, each boast their own Instagram account. The massive apes, afraid only of a few things (such as water and lizards), stay on the move as they forage for food. With lunches in tow, led by guides, following scouts and accompanied by various staff, the intimate groups of visitors hike until they come across a gorilla family, then have the privilege to sit quietly and watch the entire troop at work and play for an unforgettable hour. With one third of Africa's bird species, a variety of monkeys (including Golden) and the important The Kigali Genocide Memorial Center, friendly Rwanda draws intrepid travelers. Stay at one of the newish, upscale lodges (such as Virunga Lodge, Singita Kwitonda Lodge, Sabyinyo Silverback Lodge, and One & Only's Gorillas Nest) to base for the treks, which should be facilitated by a qualified safari company to enhance your adventure.
Cannes
There is a good reason why the International Luxury Travel Market (ILTM) and our own Travel Curator team head to Cannes for the unveiling of the world's most coveted travel destinations and experiences. This once sleepy fishing village by the sea is one of the most glamorous and fashionable destinations on France's Côte d'Azur. Home to the world-renowned Cannes Film Festival (which runs every May), the city is equally famous for La Croisette — its glamorous seaside boulevard lined with palm trees, luxury hotels, chic boutiques (from Chanel to Gucci to Louis Vuitton), and Michelin-star restaurants. What has us excited in 2023 is the reopening of the Carlton Cannes, a Regent Hotel, this spring. With a return to its glamorous Art Deco past married with chic modern luxuries, this property is going to be the "it" place to stay (trust us, we had a sneak peek).
Athens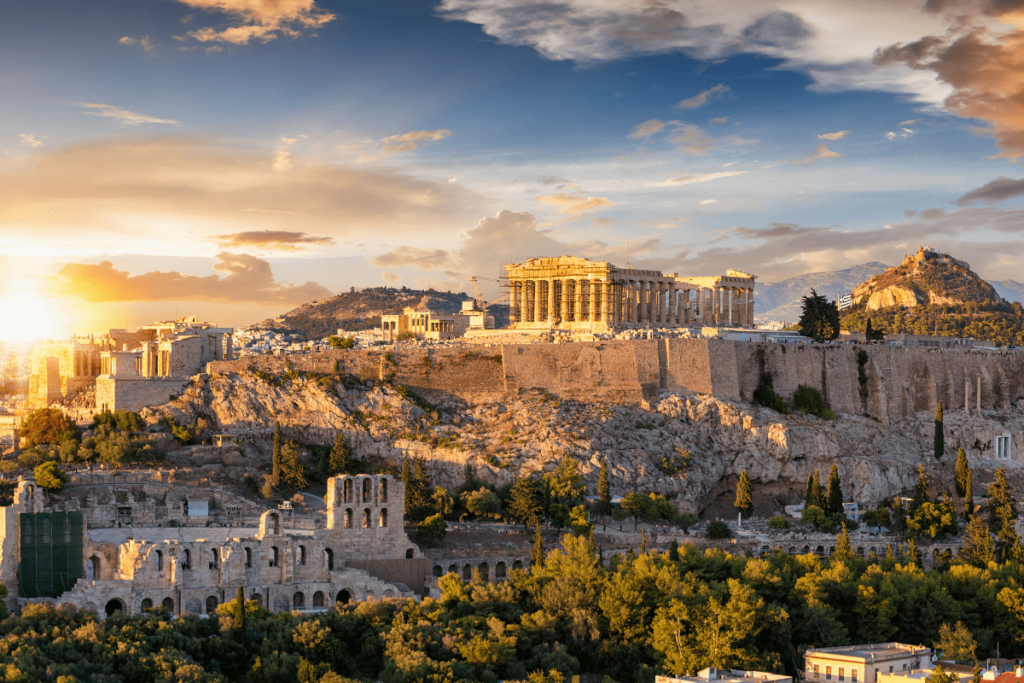 Gone are the days when Athens was simply a stopover on the way to the more glamorous and jetsetting Greek isles of Santorini, Mykonos, and Hydra. Athens 2023, with its stunning sea and sky, ancient ruins and Acropolis, is taking on a new persona — that of a modern wellness retreat. From swanky hotel spas and buzzy juice bars to a newfound appreciation for its age-old healing mineral waters and traditional Mediterranean diet, health and wellness is now the heartbeat of the capital city. A few wellness musts during a visit here: a plant-based facial with Crete-born beauty guru, Dimitra Goula, at her namesake Dimitra Goula Boutique Institute; an outdoor yoga class in the rugged landscape surrounding the city, a soak in the bubbly mineral-rich waters of turquoise-hued Lake Vouliagmeni, and elevated healthy cuisine at Papadakis in Kolonaki, where Greek chef Argio Barbarigou slow cooks her Paros Island chickpeas for 15 hours. Stay at one of Athen's emerging boutique hotels. At NEW Hotel, award-winning design duo, Fernando and Humberto Campana, have transformed the hotel into a living, breathing art space come wellness retreat. Indulge in NEW spa's restorative marine-inspired body and face treatments using ingredients like marine mud, seaweed, kawa-kawa, and nutmeg to trigger lymphatic circulation, and massages with hot seashells. Another savvy boutique hotel option is Gatsby Athens, close to Syntagma Square, the Acropolis, and stylish Kolonaki neighborhood. We love the Art-Deco-inspired bedrooms with pink headboards, diamond-tiled showers, golden wardrobes, velvet sofas and Juliet balconies.
Tuscany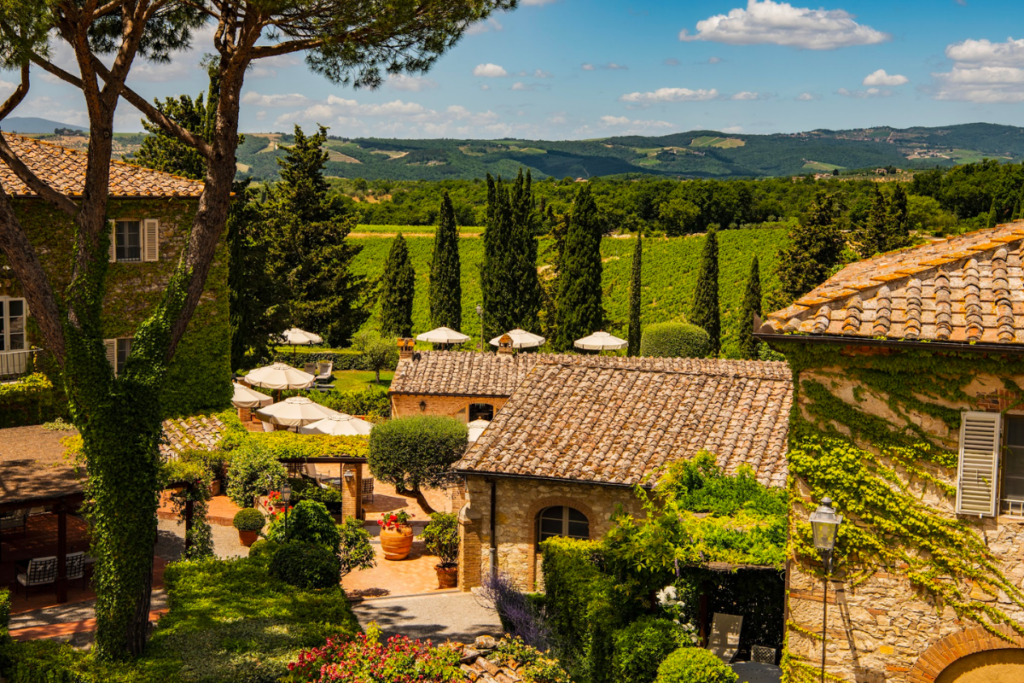 Italy remains at the top of most people's must-go list year after year for good reason: food, wine, culture, and plenty of la dolce vita. If you're looking for a new reason to head back, we suggest truffle hunting, breathtaking countryside views, and a chance to experience a medieval hamlet complete with the original old chapel, sprawling vineyards, and modern amenities (including a very large pool and wine cellar for your enjoyment) at Borgo San Felice. But perhaps our favorite reason to visit is during truffle season where you'll find yourself following trained dogs and a master truffle hunter to unearth quite possibly the best truffles we have ever tasted.
Sweden
True confession, we love Sweden. There is something so incredibly magical about Sweden's towering white birch trees, dense forests, sauna huts, endless archipelagos, and savvy design that keeps us returning time and time again. We love summers and chasing the midnight sun, cruising on the Baltic Sea side by side with swans, and pausing to dip into the sea or dine at out-of-the-way restaurants accessible only by boat. We love the dark season just as much, the candlelit winters in snow, and sheer magic of Lapland and its indigenous Sami culture. Stockholm — one-third architecture, one-third green space, and one-third water — is also quite special, renowned for its boutiques, galleries, grand palaces, museums, coffee shops, and emerging design studios. Spanning 14 islands, Stockholm's distinct districts are seamlessly connected by bridges, making the city easily walkable. Stay at the new Villa Dagmar hotel in the posh Östermalm district next to Östermalms saluhall.
Scotland
The world is discovering what author J.K. Rowling secretly knew while writing her now-famed Harry Potter series. Scotland, and specifically its capital city Edinburgh, is rich in inspiration. The historic city, home to the iconic Edinburgh Castle overlooking its medieval streets, is high on our travel list. We love the InterContinental Edinburgh The George, an IHG Hotel, with its five Georgian townhouses, originally built in 1775 as homes for Edinburgh's most prosperous citizens. We are excited, too, about the recently opened Gleneagles Townhouse, a blend of traditional and modern; and have our eyes on the upcoming 100 Princess Street hotel (inspired by Alexander McQueen and designed by the dream team behind Ireland's Ashford Castle), set to open this year.
We also love Aberfeldy Perthshire in the misty Scottish Highlands, made famous by Robert Burns' famous poem The Birks of Aberfeldy. Stay at Dun Aluinn, an exclusive-use venue for up to 26 guests, Savor the view of the quaint town and River Tay from the property's wood-fired cedar hot tub. And be sure to indulge in the hotel's exclusive whisky experience. Dun Aluinn has teamed up with three world-renowned local whisky distilleries, including The Glenturret Distillery, home of the Michelin Star Lalique Restaurant. A bagpiper, rare whisky tasting, and a private tour of the Glenturret Distillery, followed by a five-course dinner at Lalique are part of the experience.
Japan
With Japan finally open for travel, momentum is high to visit this stunning island nation of mountains and sea, traditional homes and gardens. Pre-pandemic, Japan topped travelers' lists, so the reopening of the country — combined with new hotel openings — is adding to the intrigue. The ancient city of Kyoto, world famous for its gardens, temples, architecture, onsens, and cherry blossoms (which typically bloom from mid-March to early April), is specifically seeing a surge of new hotel openings. Aman Kyoto, on the outskirts of the city, opened just as the pandemic set in, so remains relatively undiscovered by international travelers. Another stunner is the 114-room ROKU Kyoto, LXR Hotels & Resorts which opened September 2021, marking Hilton's Kyoto debut. The hotel infuses traditional Kyoto design and modern Japanese elements in its earthy palette, and is close to some of the city's most beloved gardens and tea houses. Other notable hotel newcomers include: Park Hyatt Kyoto, Marufukuro, and Ace Hotel.
Miami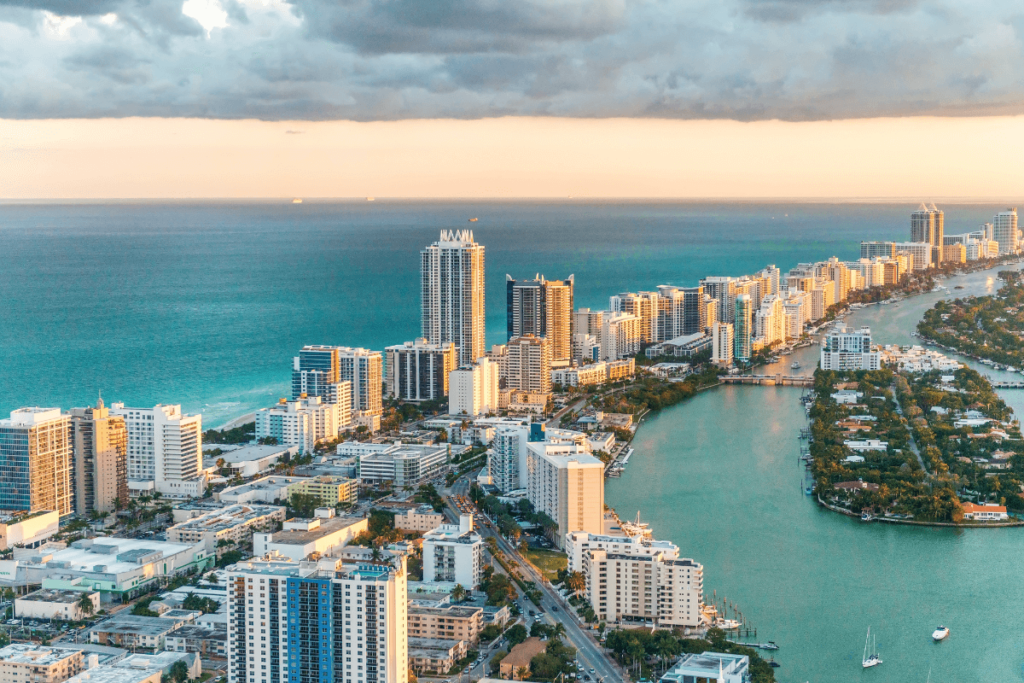 Racing enthusiasts rejoice — the Grand Prix F1 Race is heading to Miami in May. And, if you're looking for a place to stay there are a number of reimagined and recently opened hotels to book. Most notably, the W South Beach hotel underwent an incredible makeover last year shedding its jewel tones for serene neutrals with an overall wellness angle; while The National is open now and is putting the final touches on a restoration to its original splendor while updating areas and rooms to be even more iconic, including a very cool martini bar. And, opening soon is The Elser Hotel and Residences boasting residential-style suites in the heart of Miami.
Turks and Caicos
The bluest waters and the whitest sand beaches are not the Turks and Caicos only attributes (although they are pretty exquisite). The recent opening of Rock House, a 46-room hotel on Grace Bay's north shore, is also making a splash. The Mediterranean-style hotel features private plunge pools and one of the best snorkeling locales on the island. Other new openings to watch include the Strand Turks & Caicos, a private residential resort on Cooper Jack Bay, and South Bank Turk & Caicos, featuring four distinct neighborhoods of waterfront villas.
Paso Robles, California
Long known for its olive groves, wineries (over 300), and breweries, Paso Robles is seeing its culinary day in the central California sun. Pronounced 'Paso Row Bulls,' the city is now home to San Luis Obispo County's only Michelin star restaurant. Six Test Kitchen, helmed by chef Rickey Odbert, features a 12-seat chef's counter dining experience focused on ingredients from the central California coast. Horseback riding and long soaks in natural hot springs are among Paso Robles' other fabulous attributes. The famous Hearst Castle is also close by, and is a must see (even if you've visited before). The massive estate, founded by William Randolph Hearst, took over 20 years to build (completion was in 1947), and evokes a grand Romanesque feel with its lavish gardens, pools, ornate rooms, and columns.
Yellowstone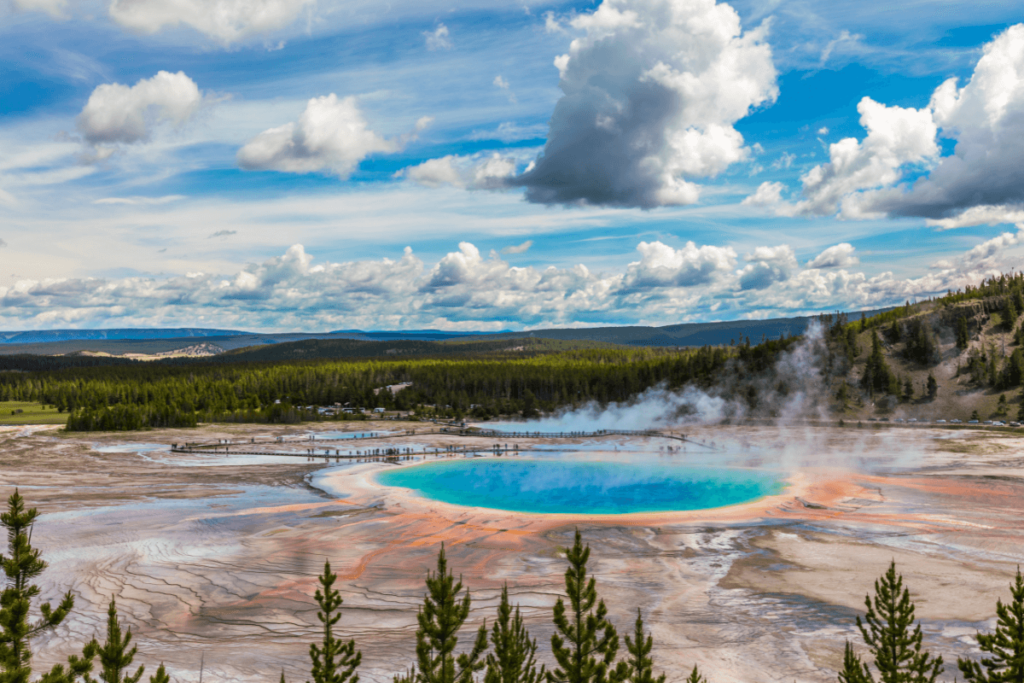 There's little doubt that fictitious character, John Dutton (played by Kevin Costner) in the hit series Yellowstone, has catapulted Montana to the top of travelers' wanderlust list. Two of the Dutton Ranch cabins (Lee Dutton's and Rip's) are now available as vacation rentals. The real Yellowstone (National Park) however is even more worthy of a trek. Spanning 3,500 miles, America's oldest national park is peppered with colorful hot springs, mudpots, geysers, and waterfalls. One of our favorite stays (aside from the Dutton Ranch, which in real life goes by Chief Joseph's Ranch) comes at Under Canvas. Located near the Yellowstone Park west entrance, Under Canvas features luxurious safari-inspired accommodations — oversized canvas tents, private bathrooms, and outdoor lounge areas.
London
With dozens of hotel openings and renovations, there's never been a better time to revisit London. Located just steps from Hyde Park, The Dorchester is wrapping up its long-awaited renovation and is ready to welcome guests through a grand new entrance, renovated rooms and suites, and an overhaul to its famous cocktail bar now called Vesper Bar. We recommend a reservation at The Grill for a dining experience you won't soon forget from chef Tom Booton.
Also located in Mayfair, The Mayfair Townhouse is optimally located across the park from Buckingham Palace and mere blocks to prime designer shopping and fine dining. You'll feel right at home with plush king beds and elevated yet cozy furnishings. Why we'll be back: the heated floors in the bathroom, "the fox room" just off the restaurant for breakfast, and a bed so comfy we forgot where we were for a minute.
Located in the heart of Chelsea, 11 Cadogan Gardens will instantly transport you into a Jane Austen novel with all the modern conveniences you'd expect from this Relais & Châteaux property. Sit for afternoon tea in the library or living room, sleep like royalty in a canopy bed with so many extras, or stop in for a bite and drink at Hans Bar & Grill for a delicious take on elevated comfort food.
New York
The art of French living — in all of its glamor and elegance — is being played out in Tribeca at New York's newly opened Hotel Barrière Fouquet's. No expense has been spared in this Emily in Paris, Champs-Élysées masterpiece. Inspired by the Art Deco movement, design extraordinaire Martin Brudnizki has meticulously worked his magic with Parisian flair. Think brass, marble, chandeliers, sumptuous velvets, and glamorous lavender color palette (with sides of green and cream). The wallpaper is a custom Toile de Jouy, a playful interpretation of the classic French wallpaper print, updated with scenes from the Tribeca neighborhood: women carrying Birkin bags; a pigeon clutching a croissant in its beak. The menu, overseen by Michelin-starred chef Pierre Gagnaire, offers traditional brasserie fare similar to the Paris original — but with a New York twist. There is also a speakeasy-inspired Bar Titsou and a casual French vegetarian bistro, Par Ici Café. The Spa Dianne Barrière, too, is decadent and quintessentially French with its highly personalized Biologique Recherche skincare treatments, white marble indoor pool, sauna, and steam room.
Mozambique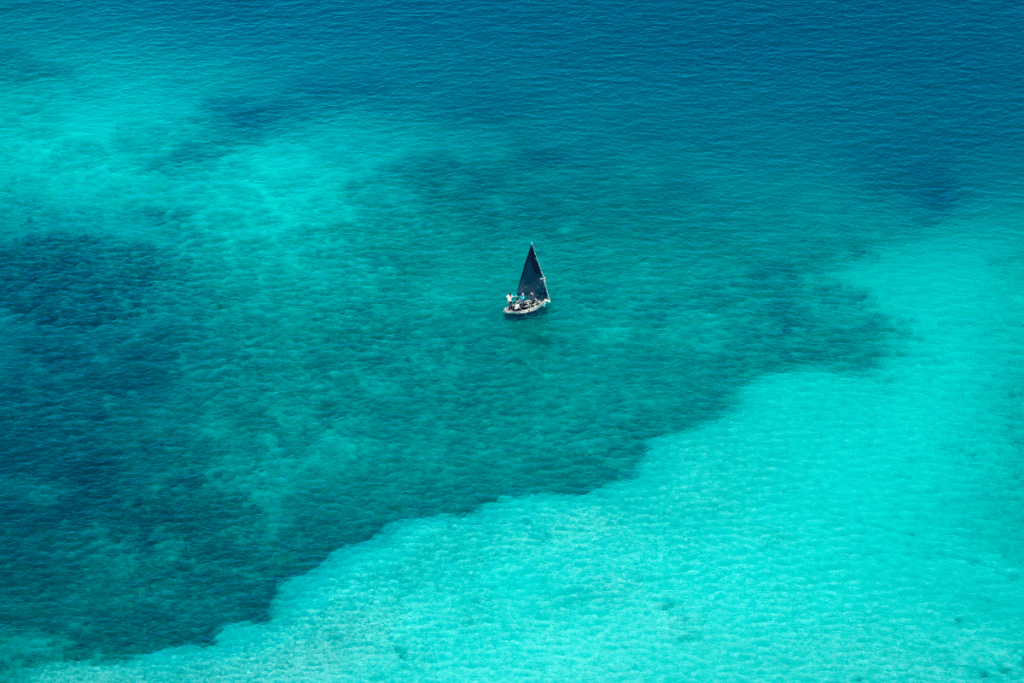 For a walk on the wild (east) side of Africa, journey to Mozambique, located between South Africa and Tanzania. Once overlooked completely, or quietly added to safari itineraries as an afterthought, Mozambique is emerging as its own travel-worthy destination. Cultural immersions with residents, exploration of land and sea with local guides, pristine beaches, and superb diving are among the highlights of this exotic Indian Ocean destination. Mozambique's stunning Bazaruto Archipelago comprises five islands, renowned for their sugar-white sand beaches and reefs that are home to over 1,200 species of marine creatures including the rare Dugong (similar to a manatee). For the ultimate luxury, reserve a stay at Kisawa Sanctuary on Benguerra, one of the larger islands. And brush up on your Portuguese. While English is widely spoken at the resorts, Portuguese is the official language.
Bhutan
Known for its high altitude peaks, yawning valleys, colorful festivals, temples nuzzled atop precipitous cliffs, ancient footpaths, and bucolic countryside, just reopened Bhutan beckons. Among its biggest news: The defense fortress of Wangdue Dzong — built in 1638 on a cliff at the confluence of two rivers — is, after a decade of meticulous restoration, ready to welcome guests again. If you are a traveler who cares about preserving culture and about sustainability, if you are someone who wishes to learn about new cultures and deeply desires to have an impact on the global good, then you are the sort of traveler Bhutan seeks. Wanting you to delve into its profoundly safeguarded heritage and become acquainted with its authentic face, Bhutan has elevated its standards for travelers, while investing heavily in touristic aspects of the country during the long interlude when it remained closed. A diminutive, landlocked country, snuggled deeply into the Himalayas between China and India, the nation's reimagined tourism philosophy has included money spent on improvements galore, such as hotel redos, road repairs, and airport renovations. Perhaps most importantly, an infusion of national pride and touristic training has reinvigorated the populace. Today, with its economy driven by hydro power, Bhutan also takes sustainability seriously. It charges a $200 sustainable development fee for tourists, an amount which helps the country maintain carbon neutral goals. Now authentically a low impact tourism destination, Bhutan can provide tourists with less crowded experiences on hiking trails, at temples, in restaurants and at festivals, such as the annual Black Necked Crane Festival, even as it preserves its nature and benefits the local lifestyle.
Kerala, India
The tranquil state of Kerala in the south of India, along the tropical Malabar Coast, feels worlds away from the rest of the country. Less chaotic and hectic, Kerala is home to backwaters, canals, elegant houseboats, tea plantations, palm-lined beaches, and wildlife: elephants, the rare tiger, and exotic birds. Kerala is most known, however, as the birthplace of Ayurveda, India's ancient healthcare system, dating back more than 5,000 years. Ayurveda contends that every individual is born with a dominant 'dosha' (Vata, Pitta, or Kapha) and that the secret of health lies in keeping the dosha balanced via customized nutrition and exercise regimens, herbal treatments, and massages. For centuries, Ayurveda vaidyas (healers) worked almost exclusively in Kerala, employing authentic treatments like Abhyangam, a full body massage applying warm oil all over the body, followed by a medicated steam bath called swedana; and Panchakarma, one of the most widely available treatments in Kerala today. Panchakarma includes a host of medicinal and oil enemas, and nasal sinus cleanses to purify and remove toxins. To really immerse, reserve a 7-, 14-, or 21-day Ayurveda experience.