Somehow, the Colorado mountain town of Crested Butte manages to perfectly straddle the line between accessibility and remoteness, beauty and comfort. It is far enough off the beaten path to retain a sense of solitude and authenticity, but is just four hours from Denver and an easy 35-minute drive from the nearest airport.
And chances are the moment you arrive in this tiny town, which has a year-round population of well under 2,000, you'll fall in love. Surrounding Crested Butte are groves of aspen trees, rugged peaks, pristine alpine lakes, and enough wildflowers to make it the well-accepted "wildflower capital of Colorado." In the winter, skiers come to rip Crested Butte Ski Resort — but in the summer and fall, the ski area transforms into a mountain biking and hiking mecca.
And yet, while natural beauty remains at the forefront of any trip to Crested Butte, sprinkled throughout the historic town — which has one of the quaintest main streets you'll ever see — are big-city amenities, including craft cocktail bars, fine dining, and high-end boutiques.
During a weekend trip to Crested Butte in the summer or fall, you can spend the morning on the trails above town and the afternoon hopping from one sun-drenched patio to the next. Here's our ultimate guide to a perfect 72 hours in Crested Butte.
Friday
3 p.m. — Check-in at Scarp Ridge Lodge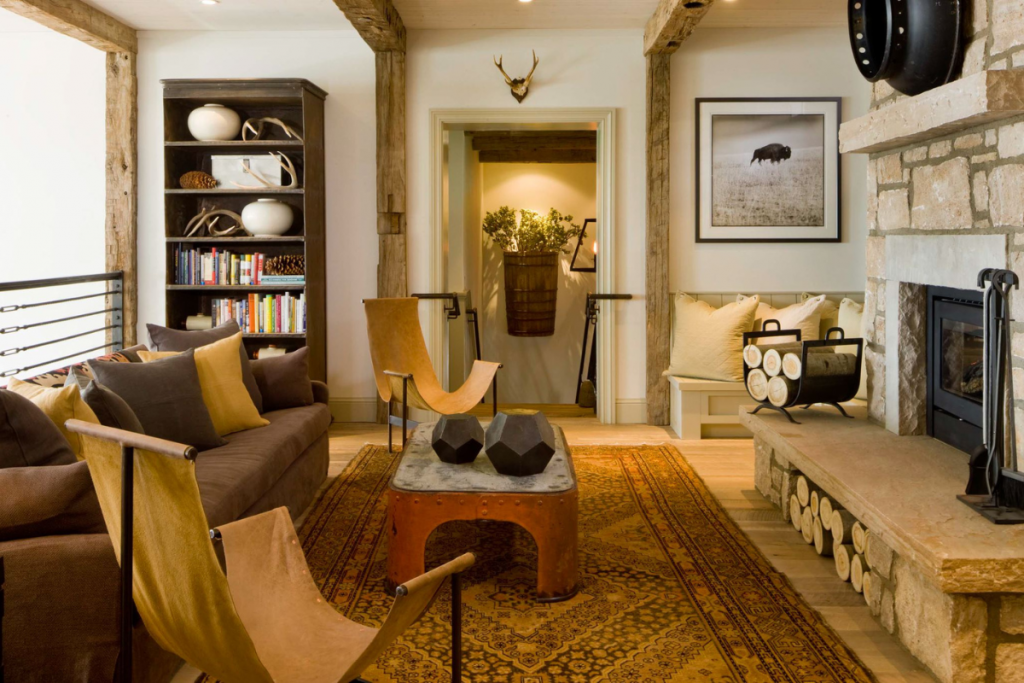 There's truly no better place to lay your head (and your hiking boots) than Scarp Ridge Lodge. This boutique property is part of IHG Hotels & Resorts' exclusive partnership with Mr & Mrs Smith and sits just two blocks off the main thoroughfare in what was once a historic miner saloon. These days, the bright-blue building, whose exterior is adorned with bikes in the summer and skis in the winter, houses six stunning suites and a host of amenities. One of which is giving IHG One Rewards members the ability to earn and redeem points while staying.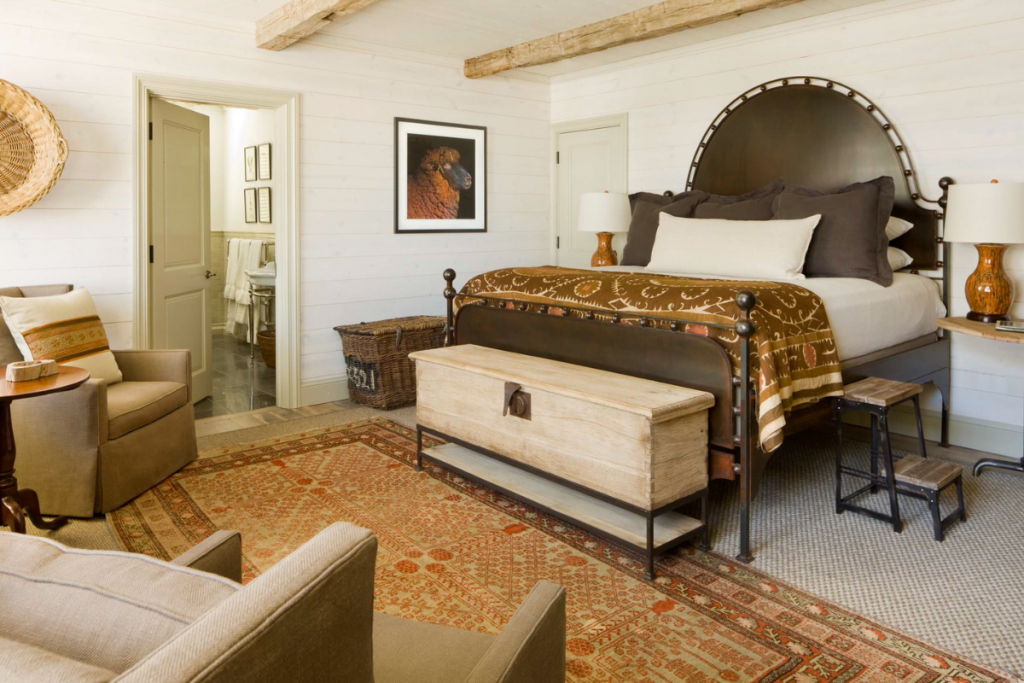 In-room perks include deep, bateau bath tubs, steam showers, and an oxygen-enriched air system that will make sleep and high-elevation acclimation come easy. Property amenities include a cozy movie room, an open kitchen and stocked fridge that's available 24/7, a saltwater pool, a spa with a steam room and sauna, and perhaps most notably, a rooftop hot tub with stellar mountain views.
7 p.m. — Cocktails at the Bar
Everything at Scarp Ridge is intimate, including the property's five-stool, zinc-topped bar. As you pull up a chair — and take in the historic, black-and-white photos adorning the walls — it will almost feel as though you're enjoying your après drink at home with friends. Only at Scarp Ridge, the bar is always stocked with top-shelf liquor and a master bartender is readily on hand.
8 pm: Dinner at Soupcon
It doesn't get more Crested Butte than a meal at Soupcon, which is situated in a cozy mining cabin on the town's main street. And while the ambiance and charm of the building may be what first catches your eye, the real fun begins when you're handed the French-inspired tasting menu. Highlights include a fresh peach gazpacho and the local Colorado elk tenderloin. Wine pairings are a must, as is the chocolate tart.
Saturday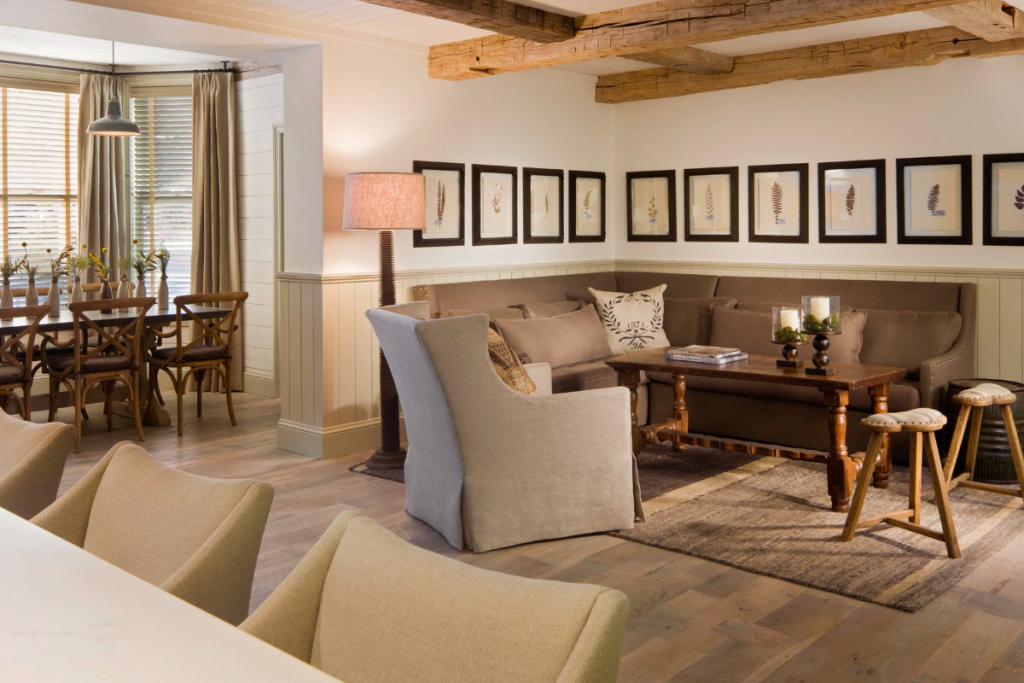 8 a.m. — Made-to-order Breakfast at Scarp Ridge Lodge
All Scarp Ridge guests enjoy a daily, made-to-order breakfast that includes everything from huevos rancheros and breakfast sandwiches to crêpes, homemade banana bread, and fresh smoothies.
The property's chef, Brittany Pankey, uses regional products whenever possible. So you might find fresh Paonia peaches on your crêpe or locally-grown zucchini in your omelet. Breakfast is served in the open Scarp Ridge kitchen, family-style.
10 a.m. — Bike the Lupine Trail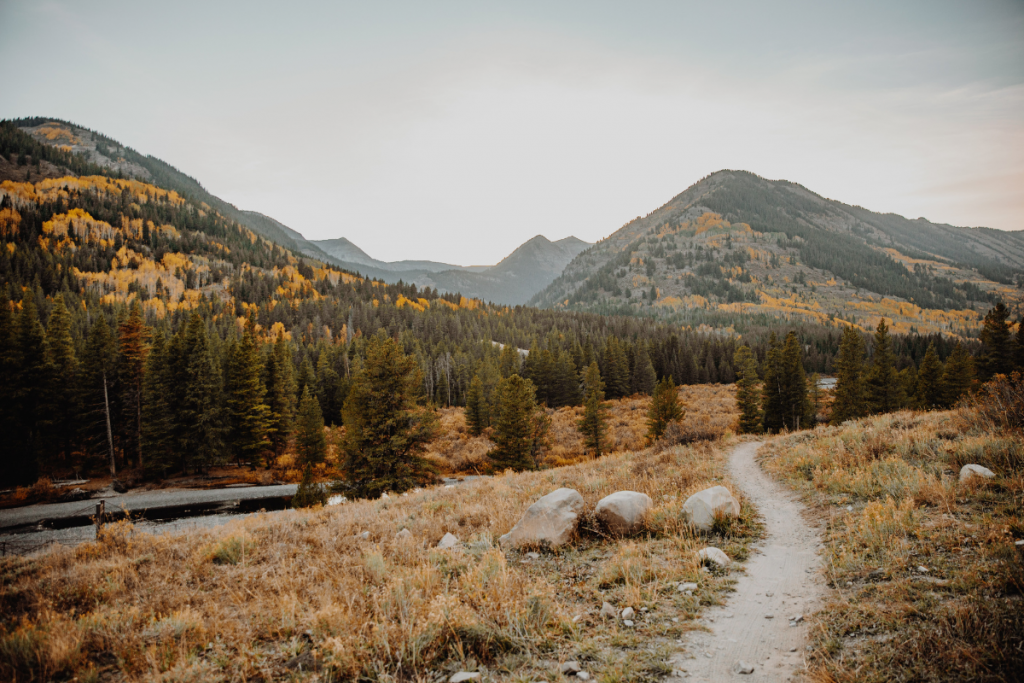 Crested Butte has some of the state's best mountain biking. Over 750 miles of single-track trail criss-cross the mountains surrounding the town. Guests can rent bikes from the ski resort or several small shops along the main thoroughfare.
One of the best rides is the Lupine Trail. The beginner-to-intermediate ride takes off just outside town, making it easy to start and end your journey at Scarp Ridge (no car or shuttle required). If you time it right, you might pass fields of blooming lupines and other wildflowers. And no matter what time of year you take on this local favorite (which has one of the longest riding seasons in the area), you'll be treated to views over town and the surrounding mountains.
1 p.m. — Lunch at Secret Stash
After the ride, you'll need some carbs. Enter, Secret Stash, the town's go-to pizza joint. Try the Notorious F.I.G., which is topped with mozzarella, asiago, and blue cheeses; prosciutto; dried figs; and a drizzle of truffle oil, or keep it clean and simple with The Hamptons, which is covered in arugula, prosciutto, parmesan, and lemon.
3 p.m. — Shopping at the Milky Way
After a morning on the trails, give your legs a rest and slowly peruse the shops along Crested Butte's main street (Elk Avenue). There's plenty of galleries and shops to take in, but don't miss a visit to the Milky Way boutique near the center of town. The shop has a well-curated selection of clothing, jewelry, gifts, and body products; a little something for everyone.
7 p.m. — Drinks and Music at the Public House
Most evenings, the entire town seems to revolve around the Public House, which doles up a wide selection of draft beers and craft cocktails made with Colorado liquor. When the weekend draws near, live music makes this watering hole the place to be in Crested Butte. Order an Amber's Lager and the Mexican street corn dip and let the events of the day float away.
8 p.m. — Dinner at Teocalli Tamale
If you're up for continuing the Mexican theme, head down the street to Teocalli Tamale, which has been filling the bellies of locals and visitors for over 20 years. Try their signature dish: two tamales smothered in green chile sauce and a housemade lime margarita.
Sunday
8 a.m. — Coffee at Camp 4 Coffee
Prior to checking out, capture a few moments of Zen with some early morning yoga. Scarp Ridge offers Kundalini, Ashtanga, and easy-flow yoga which helps to set your intentions for the day and prepare you for travel.
Departure day is also the perfect excuse to head to Camp 4 Coffee for a post-breakfast caffeine fix. The coffee shop has been voted the "best cup of Joe in CB" for years, and according to their website, only two people know the secret to Camp 4's beloved coffee. (It might even be worth bringing a couple bags of beans home with you.)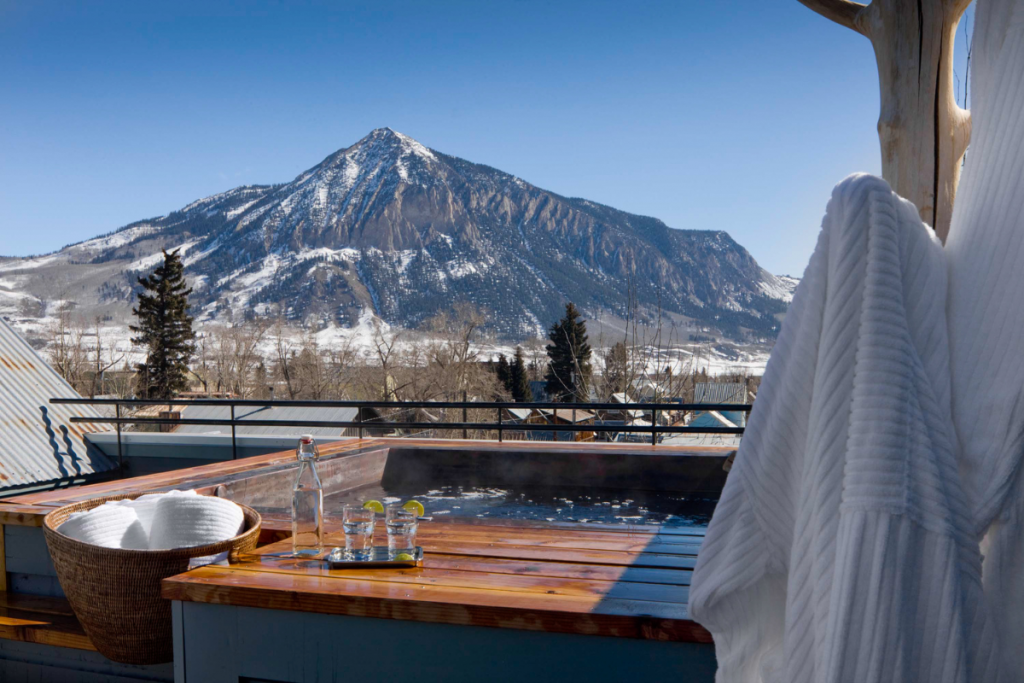 10 a.m. — Check-out of Scarp Ridge Lodge
If you have time, squeeze in one last rooftop hot tub soak before you drop your bags with the team at Scarp Ridge and check-out.
11 a.m. — Hike the Woods Walk
Before you hop in the car or board the plane, you might as well stretch your legs and enjoy a few final gulps of mountain air. If you're short on time, the Woods Walk takes off right from town and is less than three miles roundtrip. It's the perfect way to spend your final hours in Crested Butte — that is, until next time.