It is good to know where to find the best green juice in New Orleans. That's because this city of excesses can devour you with its hedonistic charm, seduce you with its debauchery, tempt you to eat and drink everything in sight. But at Four Seasons Hotel New Orleans' all-day dining restaurant Chemin à la Mer, James Beard award winner Donald Link's first foray into luxury hotel gastronomy, the delectable green juice has its intended effect. I reset, recuperate, and plan where to eat my next meal. That's what you do in America's most celebrated foodie city. Truth be told, it might not be the green juice alone that revives me. There's the view — through panoramic windows — of the Mississippi River to rouse me. And there's the restaurant's glamorous decor, a glittering array of chandeliers and French-accented elements that summon images of the nearby, regal antique stores that line Rue Royal, a famous shopping street in the French Quarter. I've also swum laps at the outdoor pool which occupies an al fresco section of the fifth floor (adjacent to the restaurant), and now I'm nibbling boudin-stuffed beignets, Link's slightly decadent marriage of two of the Crescent City's mainstay delights: cajun sausages and fried fritters, bestrewn with powdered sugar. 
When to Go
While tourism never subsides in New Orleans, the throngs visit en masse for Mardi Gras festivities in the spring, supreme festivals (like Jazz Fest) throughout the year, and colossal conventions, such as Tales of the Cocktail and the Essence Festival. But we like the city best in fall, when temperatures drop and the buzz subsides just enough to make dinner reservations easy to get and bar stools open to grab without a wait. Here are some of our favorite fall things to do in New Orleans, the City That Care Forgot.
Where to Stay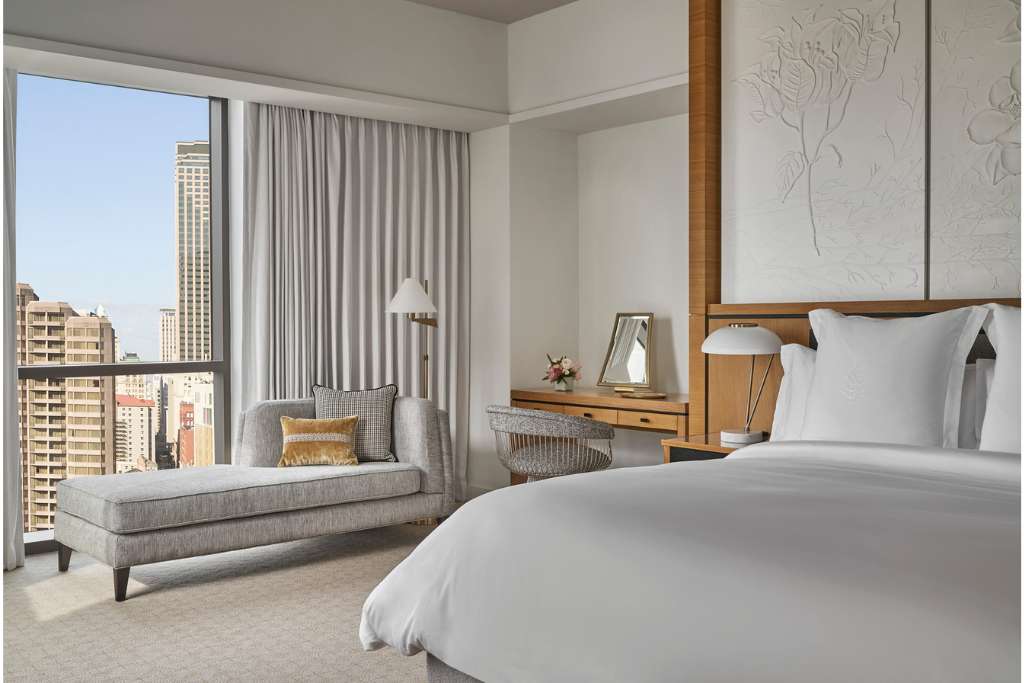 To experience a contemporary riff on the soul of New Orleans, choose the Four Seasons Hotel New Orleans, set in a re-imagined mid-century tower on the shores of the Mississippi River. The elegant hotel opened during the pandemic and swiftly became the city's ne plus ultra for both locals and guests alike. Rising 34 stories, it has 341 guest rooms and 92 private residences, each kitted out with regional references and art. Soothing white dominates, ensuring a sanctuary from the ongoing rabble outdoors. Edging the French Quarter and the Central Business District, the hotel lies a short ride from the Garden District and other attractions. With two restaurants created for the hotel by James Beard award winners (Chemin à la Mer by Donald Link and Miss River by Alon Shaya), Four Seasons Hotel New Orleans boasts the hypnotic Chandelier Bar, a go-to cocktail retreat. 
Manifesting and Casting Spells
Voodoo isn't a joke in New Orleans — it's a way of life. Part of the city's unique fabric, voodoo was brought to Louisiana by enslaved West Africans whose religious traditions and rituals were mixed with ubiquitous Catholicism. A religion that embraces ancestors, nature, spirits, and lore, voodoo uses dance, chanting, music, incantations, and gris gris dolls — among other elements. Visit a traditional shop for a cultural immersion, reading, prayer session, ceremony, or products from candles to elixirs. One that locals recommend? The Voodoo Spiritual Temple on North Rampart.
Artful Ambling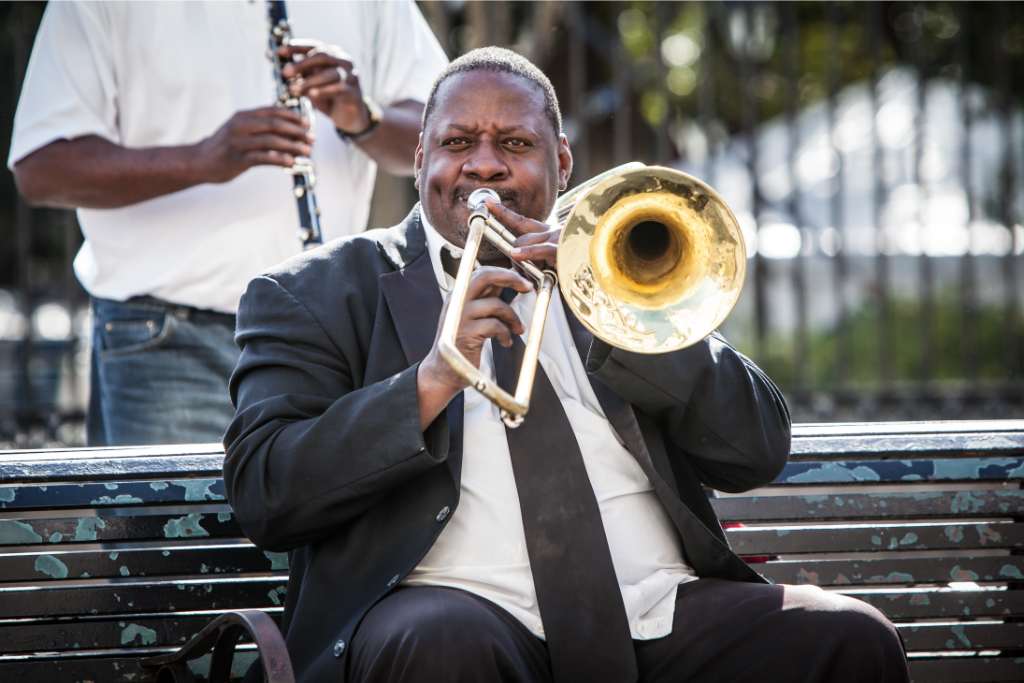 Gallery hoppers can count on being wowed on three peerless art-brimming streets: Rue Royale in the French Quarter, Magazine Street (which winds for six miles through Uptown and the Lower Garden District), and Julia Street, a mecca for aesthetes in the upscale, refurbished Warehouse Arts District. For interactive art experiences, head over to JAM NOLA (a New Orleans culture-themed, artistic space and fun house) or Studio BE (a solo project by Brandan "Bmike" Odums, which visually unveils aspects of the city's Black experience), two unique domains of creativity.
Ghoulish Gambols
From the Old Absinthe House, a 200-year-old bar said to be haunted by former customers, including pirate Jean Lafitte and voodoo queen Marie Laveau, to iconic Antoine's Restaurant where spirits have been seen gazing at customers from the bathroom mirrors, New Orleans harbors a host of otherworldly haunts. Join one of the city's spine-tingling walkabouts with vampires, ghosts, and ghouls galore on a Haunted History Tours.
En Plein Air
Because New Orleans means spending a lot of time in moody bars, restaurants, and Jazz clubs, you'll be craving fresh air. Breathe deeply as you ramble the Sydney and Walda Besthoff Sculpture Garden, where a collection of 60 works of art await, created by some of the world's most captivating artists. Make your field trip extra fun when you arrive by streetcar to the sculpture oasis located in City Park, a five-acre green lung that reigns as one of the country's oldest urban parks.
Classic Cuisine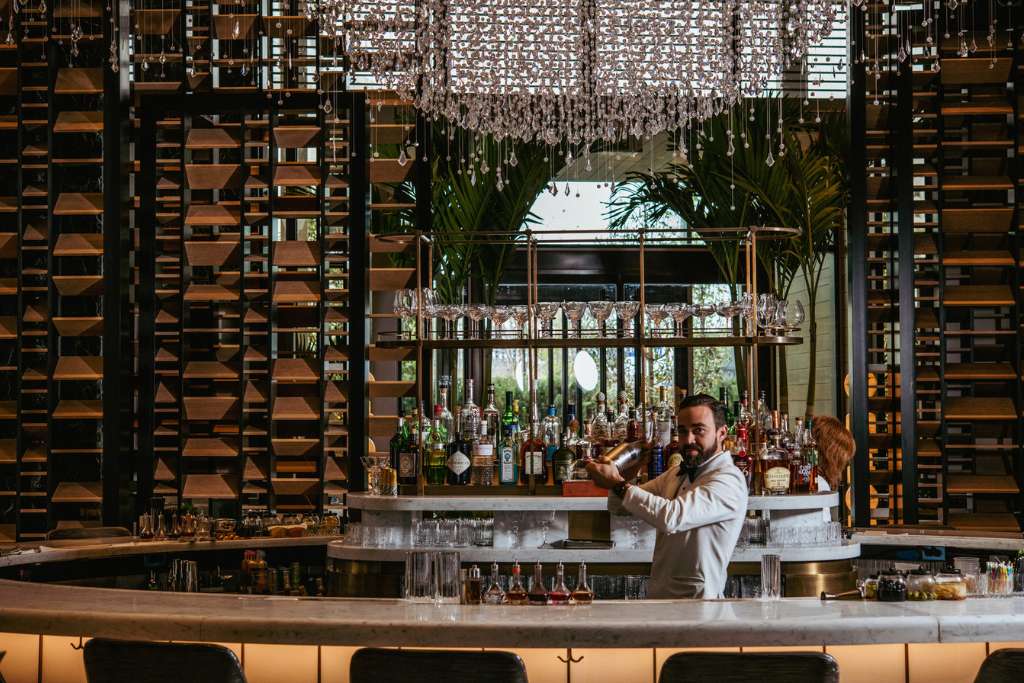 No trip to New Orleans is complete without watching the oyster shuckers at Acme Oyster House, then slurping up their efforts, as Oyster Rockefeller or chargrilled. You've also got to gobble a mile-high muffuletta at Central Grocery, beignets and chicory coffee at Cafe Du Monde (cash only), Shrimp Remoulade and Crab Yvonne at local beloved Galatoire's where Tennessee Williams was a regular (drama is as important here as the food), Bananas Foster at Brennans, King Cake at Gambino's Bakery and a scrumptious Fried Bologna Sandwich at Turkey and the Wolf. 
Legendary Libations
Disreputable governor Huey Long drank the first Sazerac at the tony Roosevelt Hotel (now The Roosevelt Hotel New Orleans, A Waldorf Astoria Hotel), so nip the original in the venue's period-savvy Sazerac Bar — also known for its Ramos Gin Fizz. At Arnaud's James Beard award winning French 75 Bar, replete with a tin ceiling and 19th-century hand-carved bar, you'll want a New Orleans-style version of the eponymous fizzy drink, this one made with Moet Chandon and cognac. For other happy hours, swill a Hurricane at Pat O'Brien's, a Vieux Carré at Carousel Bar in the Hotel Monteleone, and a Pimm's Cup at Napoleon House, each drink representing a significant role in New Orleans' cocktail history. For a foray into NOLA's cocktail renaissance, have a drink at Cure, a contemporary libation laboratory.
Cover photo courtesy of Four Seasons Hotel New Orleans