The best hotels on earth offer more than beautiful rooms and five-star service. They transport travelers to unparalleled locations that provide a sanctuary that is at once both refined and authentic.
The Cap St Georges Hotel & Resort is one such property. Situated above the Mediterranean sea on the western coast of Cyprus, the resort feels like a natural continuation of the tiered coastline below. The effect is only enhanced by the use of stark-white Cyprus stone and the cool Mediterranean breeze that floats off the sea and fuses with the scent of citrus and olive from the resort's expansive gardens.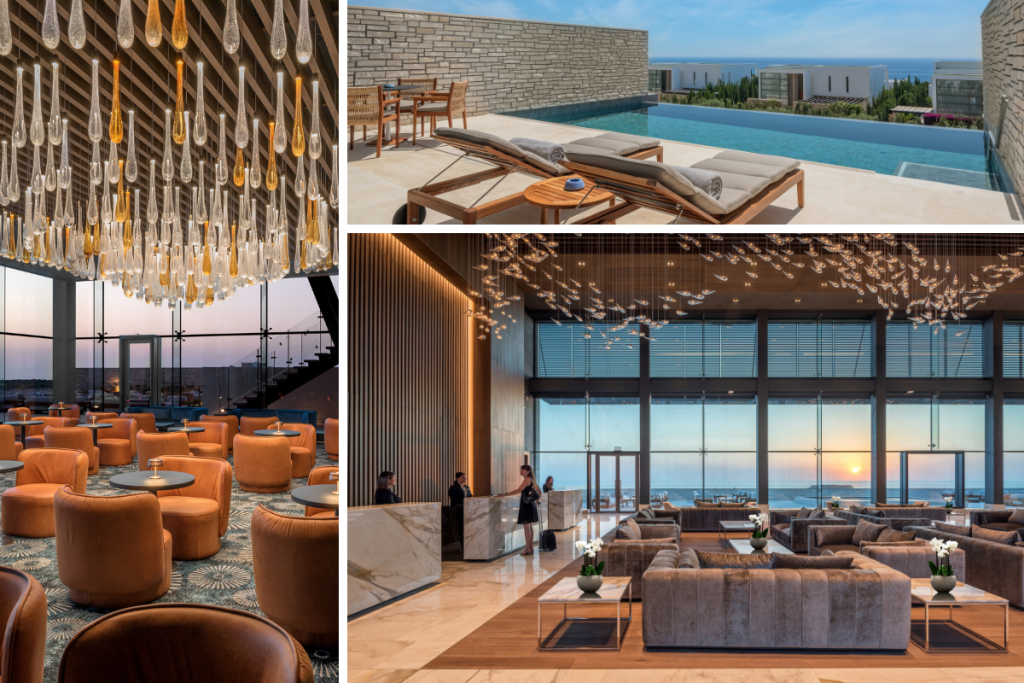 Your room: a sanctuary within a sanctuary
Every room at the Cap St Georges has floor-to-ceiling windows that let in natural light and sea breezes, with most of the property's 202 rooms and suites offering unobstructed views over the Mediterranean's indigo-blue expanse. In addition to outdoor spaces that include private patios and pools, each room is dressed in Crema Marfil marble, white oak, and decor that is both opulent and cozy. Families and large groups can book interconnecting family suites or the extra-spacious Presidential Villa Suite, which has seven bedrooms and a private pool.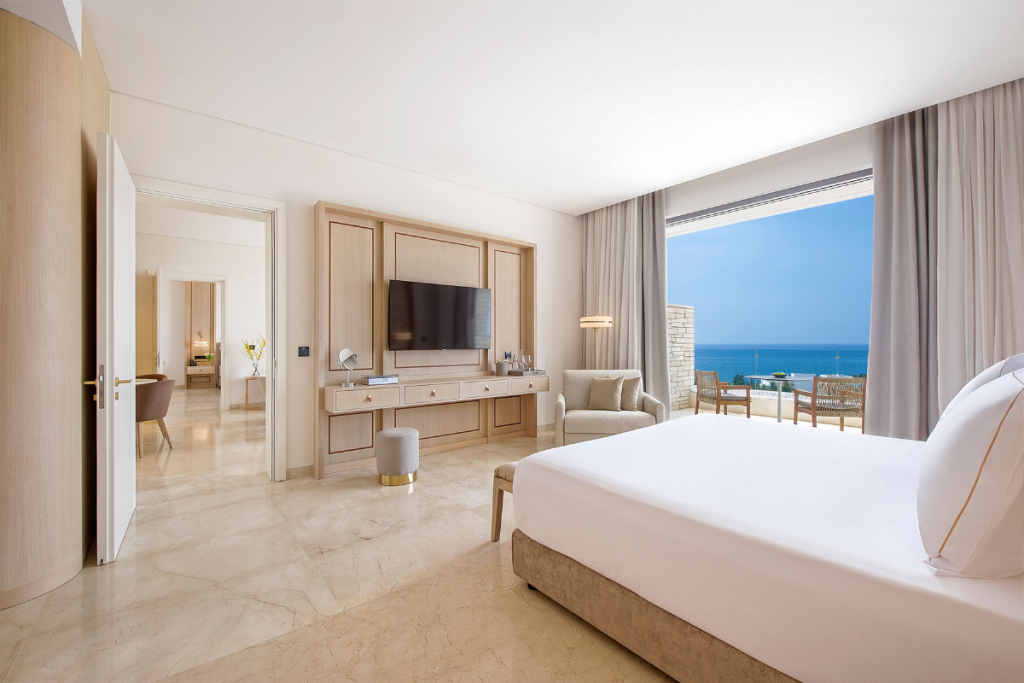 Each and every guest is treated to a daily breakfast buffet, fresh fruit on arrival, and access to the resort's many perks, including the Happy Seal Kidz Club, beach, sports facilities, and the health club and spa.
Culinary offerings only the Mediterranean could provide
A series of 10 on-site restaurants and lounges (including a poolside bar) will keep your taste buds happily entertained, but the real showstopper is Perivoli, an onsite fruit and vegetable garden. Products from the garden populate the menu — from ruby tomatoes and zucchini to sultana grapes, plump figs, and citrus. Aromatic basil and rosemary accent some of the resort's most popular dishes, while centuries-old olive trees provide hand-pressed olive oil.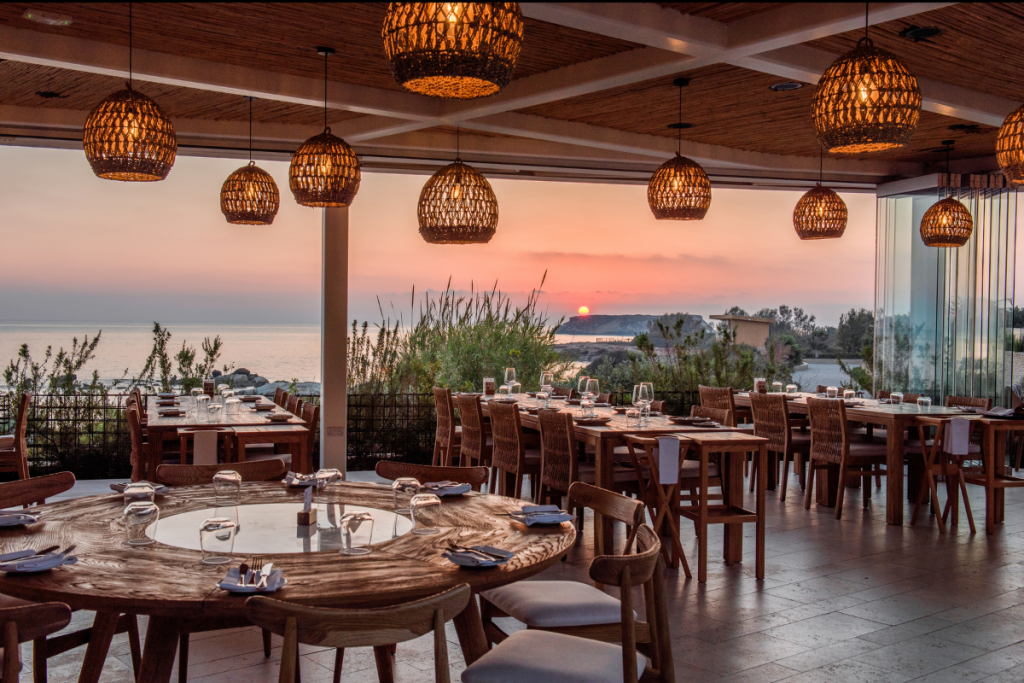 Depending on the season, guests can join in on the harvesting of grapes for wine or pick and press olives into oil. A dedicated horticulturist oversees guest involvement in the expansive garden and manages the garden's expansive grounds.
A globally inspired spa — with a hammam, mud detox, and aromatherapy-infused showers
The luxurious spa at the Cap St Georges is fit for a queen — hence the name: Cleopatra Spa. It's a sprawling space decked out with Verde Guatemala green marble that makes for a rich, opulent atmosphere. In addition to a large indoor pool, hydrotherapy whirlpool, and cold plunge pools, the spa has a hammam and sauna with luxury add-ons like aromatherapy-infused showers, including eigh treatment rooms and one suite for couples.
Spa treatments are inspired by global rituals, like the Rasul mud bath — where your body is coated in a mineral-rich Moroccan mud to aid with exfoliation and detox.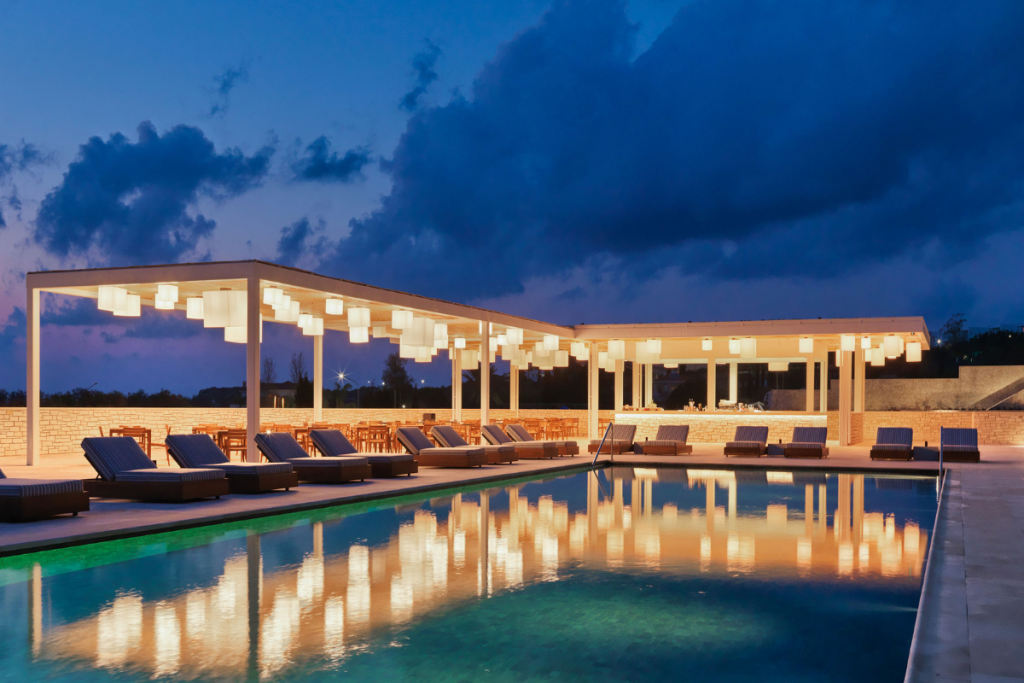 Four pools, a "quiet zone" beach with butler service, and off-property excursions
In Cyprus, life revolves around the water. Cap St Georges has four swimming pools — three outdoor, one indoor — adorned with Marazzi Piedra tiles. There's a separate pool for kids so adults can enjoy the expansive (and quieter) Olympic Swimming Pool complete with poolside attendants who dole out food and drinks from the bar.
Those looking for peace and quiet can spend the day at the Quiet Zone Beach, a true sanctuary complete with shaded sunbeds and oversized parasols perched near crystal-clear water. To push the experience over the top, a team of beach butlers tend to your every need, often offering samples of fresh fruit from the garden.
Those looking for a more active afternoon can head to one of the property's two tennis courts (with coaches) or play a round of beach volleyball. Off-property tours include excursions to watch baby turtles hatch in Lara Bay, a hike on the Aphrodite Nature Trail past the historic Baths of Aphrodite, a fishing charter, and a day spent meandering the canyons of the Avakas Gorge, a prominent geological site.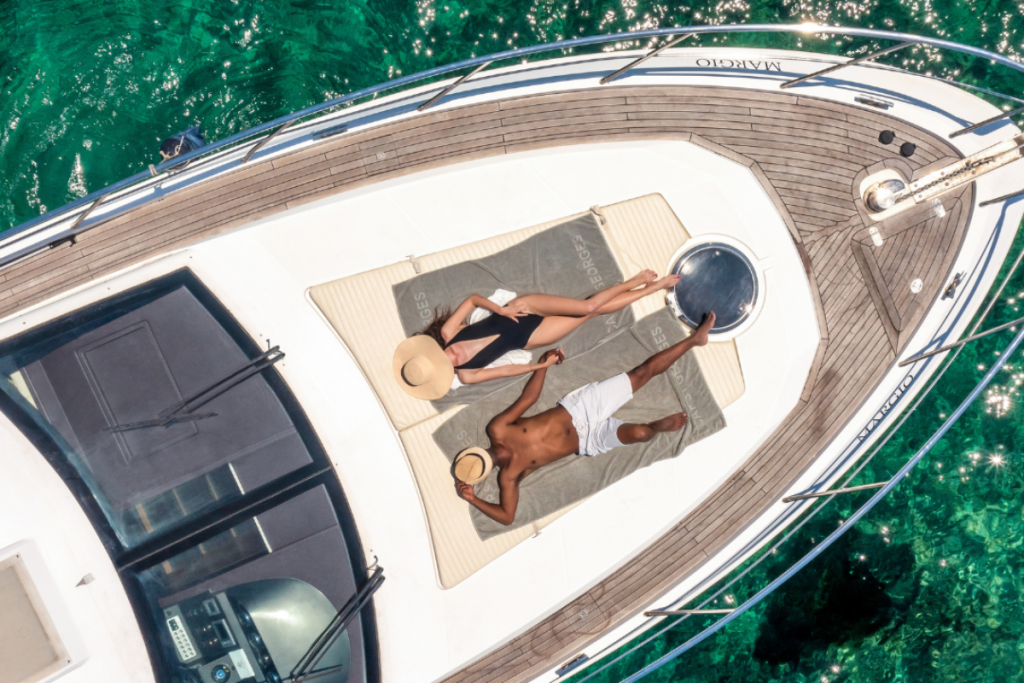 A daily kids club with evening childcare
Kids will find themselves entertained (and worn out) by the Happy Seal Kidz Club, a supervised program for children ages 3 to 12 that includes outings to the designated kids pool and playground, horseback riding, and swimming and snorkeling classes.
And once the sun drops, there's a dedicated childcare team that makes it easy to enjoy a romantic night out.