If you learn one thing about bourbon, make it this: all bourbon is whiskey, but all whiskey is, decidedly, not bourbon. The distinction is actually an official one. To be called bourbon, a spirit must be made from at least 51% corn; spend more than two years in charred, new oak barrels; and contain no added flavorings or colors. Somehow, though, what emerges from those barrels is more than the sum of its parts: deep amber in color, bourbon evokes a spectrum of flavors that ranges from caramel and vanilla to orange, sweet spice, and even heady pipe tobacco.
It wasn't always this way. First distilled in the 1700s, bourbon and other American brown spirits were hardly subtle, more hooch than haute. Around 2000, though, bourbon producers, taking note of the luxury Scotch market, began to enhance their product's image with small-batch and single-barrel expressions. Before long, these bourbons had drawn such a following that collectors were willing to pay thousands of dollars for rare bottles and hundreds for a single shot.
Though there's always a place for a contemplative glass of bourbon — solo, neat, preferably on a cool evening — for bourbon lovers, sipping and swirling at establishments devoted to their favorite brown water ups the ante with nearly endless choices, neat, over ice, or even in a cocktail. Here are the best.
The Flatiron Room, New York, New York
If you find that bourbon tastes best when served with a side of live music, make your way to Manhattan's Flatiron Room, where musicians take the stage every night and there's never a cover charge. Choose your vibe: the Murray Hill location is all dim light, flickering fire and plush leather; NoMad's dark wood floors and Victorian chandeliers are pure old New York. Either way, the bourbon list is overloaded with stars and the Smoking Old-Fashioned smolders with aromas of orange and hickory.
River Bar and Lounge, The Cloister at Sea Island, Georgia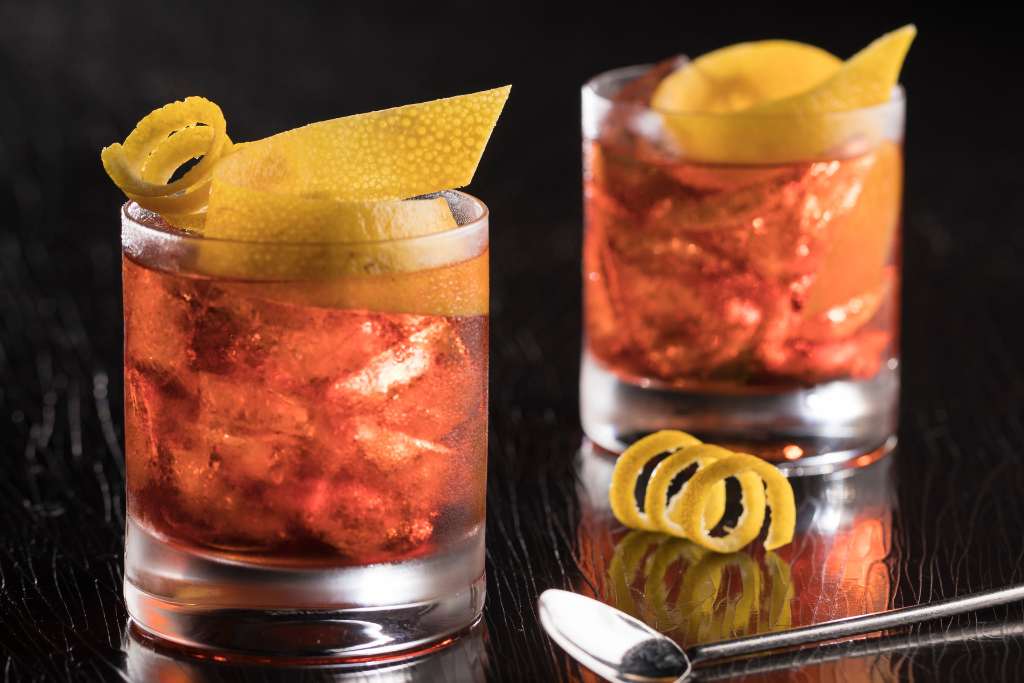 For nearly 100 years, this welcoming and sophisticated Georgia resort has brought friends and families together for vacations that focus on golf, tennis, and all things beach. But that doesn't mean that cocktails are limited to spritzes and tropical drinks. Thanks to a partnership with Buffalo Trace Distillery, Sea Island guests can sample not only a wide range of Buffalo Trace products including Eagle Rare 17-year Bourbon, Col. E.H. Taylor 18-year Marriage Bourbon, Pappy Van Winkle 20 -year Bourbon, Michter's 20year Bourbon and exclusive single barrel expressions from Buffalo Trace, Colonel E.H. Taylor and Blanton's created in partnership with the distillery and the resort.
Jack Rose Dining Saloon, Washington, DC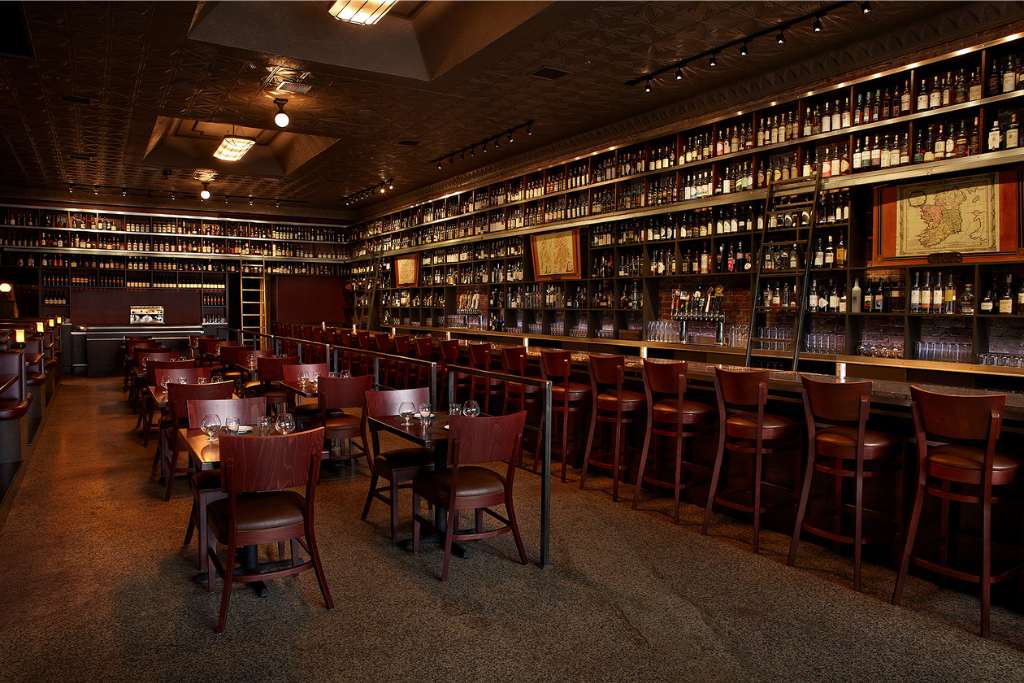 Stepping into this Adam's Morgan establishment, it's hard not to be impressed by the display of nearly 3,000 amber-hued bottles that dominates the wall behind the bar. It's also the perfect place for bourbon hunters to geek out on their favorite spirit: within the multi-page bourbon menu, each listing is followed by coded entries depicting details such as cask strength, cask number and flavor profile of the yeast. There are also rare bourbons, historic bourbons (including a few from the 1930s and 1940s) and hard-to-find independent bottlings.
James B. Beam Distilling Company

Clermont, KentuckyKentucky is bourbon country — 95% of all bourbon is produced here — so it makes sense it's where you'll find some of the world's top bourbon experiences. Jim Beam has been producing bourbon in Kentucky since 1795; besides its namesake bourbon, the company owns prestige labels such as Basil Hayden, Booker's, and Knob Creek. Behind the Beam with Fred and Freddie Noe, which is hosted by the company's 7th and 8th generation Master Distillers, includes guided tastings of some of Beam's newest and most exclusive bourbons, a backstage tour and lunch at the on-site Kitchen Table restaurant.
Canon Whiskey Bar, Seattle, Washington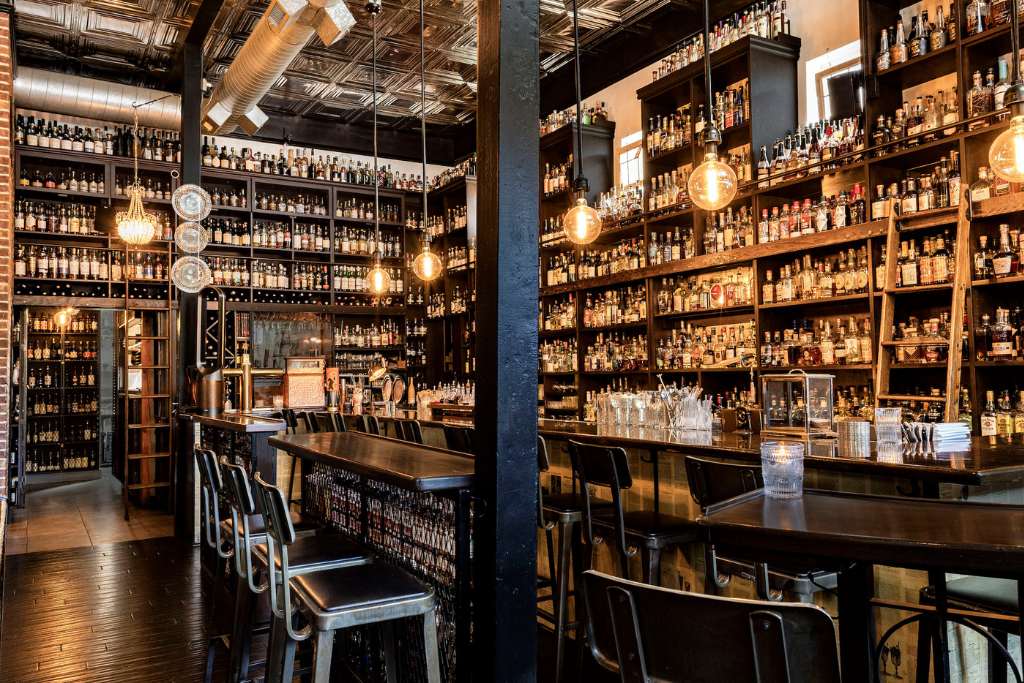 You may come to this James Beard Award-winning establishment for the bourbon — the collection is remarkable — but don't be surprised if you find yourself, hours later, experimenting with yet another cocktail from the varied menu that includes both perfect renditions of bourbon-forward classics and creative newcomers flavored with cacao, pineapple, and even toasted corn.
The Ritz Carlton, Amelia Island, Florida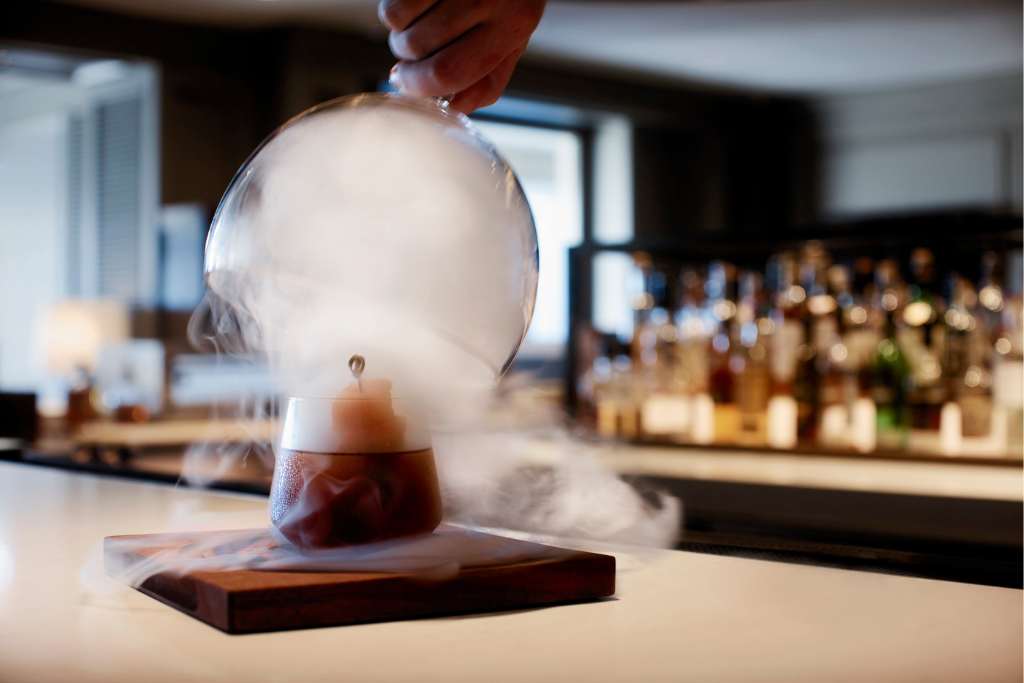 Bourbon may not seem like a proper beachside sipper, but served amid the polished mahogany and hushed elegance of the oceanfront Ritz Carlton's lobby bar, it's pretty close to perfect. Consider the Smoked Old-Fashioned, which makes a dramatic arrival under a crystal cloche amid a swirl of aromatic haze. When the top is lifted, the drink appears, cool and inviting beneath a languid cloud that leaves a lovely woodsy aroma as it dissipates. The resort also creates a flavored bourbon each day using seasonal fruits and aromatics and an old-fashioned glass infuser. Each evening around 5:45 pm, when the process is complete, the bartender rings a bell and offers tastes all around.