Surely our attraction for caves is primal. I can remember visiting Colorado's Mesa Verde National Park as a small child, climbing up the wobbly ladders into the cliffside cave dwellings and feeling a sense of wonderment and belonging. Years later, caves have continued to tempt me. I've entered dark caves in Spain to see ancient cave paintings, spelunked in Mexico, slept in cave hotels in Santorini and Cappadocia, joined an archeologist in Sweden inside a Bronze Age vault, and scuba dived through underwater nooks. Very recently I wandered for the third time in my life through the miles of subterranean caverns that comprise the Pommery Champagne family's underground cellars in Reims, electronically lit in modern times to illuminate installations of contemporary art — and, of course thousands of Champagne bottles.
Caves have held buried treasure, been homes and hideouts, guarded secrets, served as burial grounds, and hosted religious ceremonies. Philosopher and professor of comparative mythology Joseph Campbell suggested that caves represent a portal to the next place, the location where we cast off fear, and seek contentment in new spheres or unknown realms. That sounds a lot like the transformation many of us seek in luxury travel experiences. Cave adventures on vacations can give us a taste of being whisked into the otherworldly, reminding us that travel can be the first step to a shift we need in our lives. In honor of entering the darkness to find the light, we bring you some of the world's best cave experiences at luxury hotels.
Turkey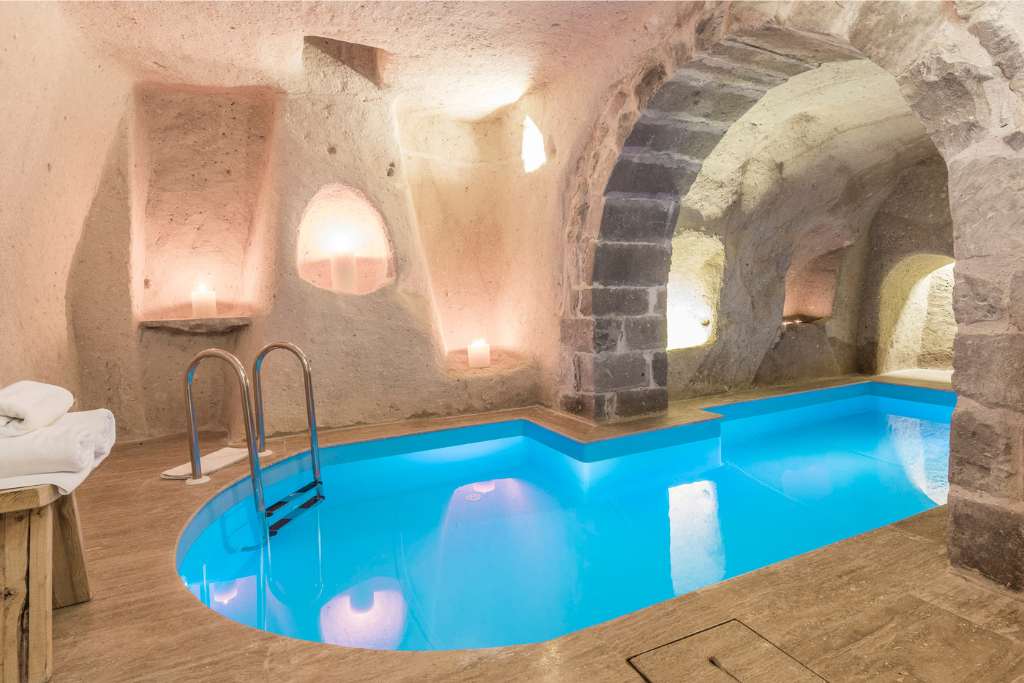 Renowned for its cave dwelling suites carved into the cliffs, historic Argos in Cappadocia lies in Turkey's historical region. Once a monastery awash in spiritual gravitas, the hotel has 51 guest rooms that meld into the volcanic topography. Book a "Splendid Suite," dreamy with a private pool, fireplace, and stone arches. Float above it all on one of Cappadocia's iconic hot air balloon flights or sign up for one of the hotel's full moon walks.
Iceland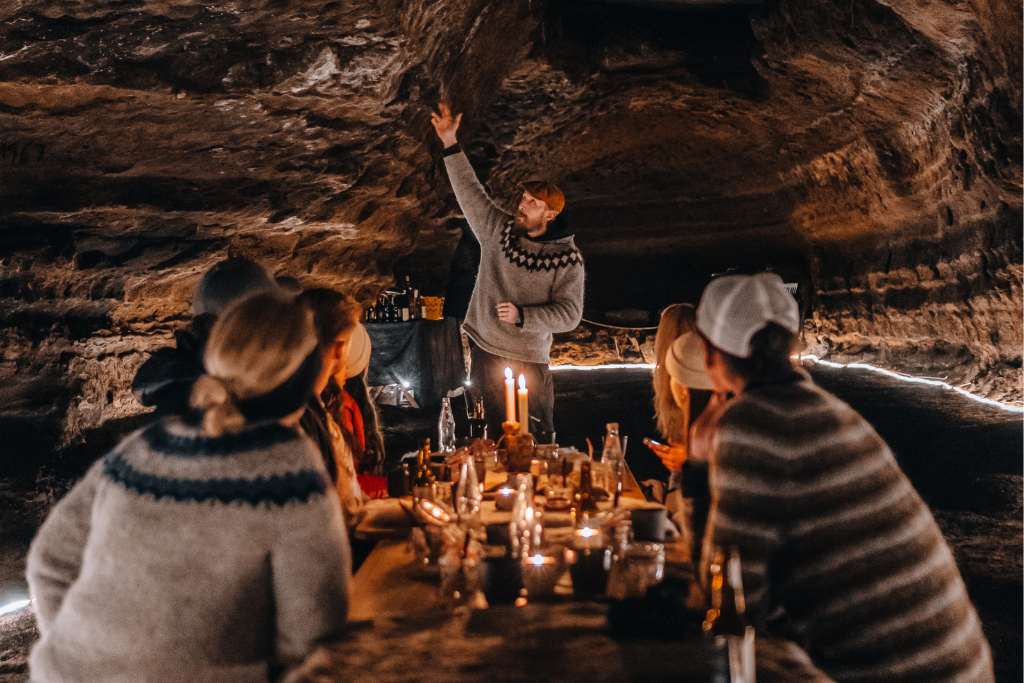 Minutes from acclaimed Hotel Rangá, a characteristic hotel on Iceland's south coast, the country's oldest archeological remains beckon. Within the evocative, centuries-old Caves of Hella, situated just minutes from the hotel, guests can explore underground spaces, peruse wall carvings and bygone relics. Book a private three-course feast to be consumed in ambient candlelight with Viking gusto, all arranged seamlessly by Ranga's staff.
South Australia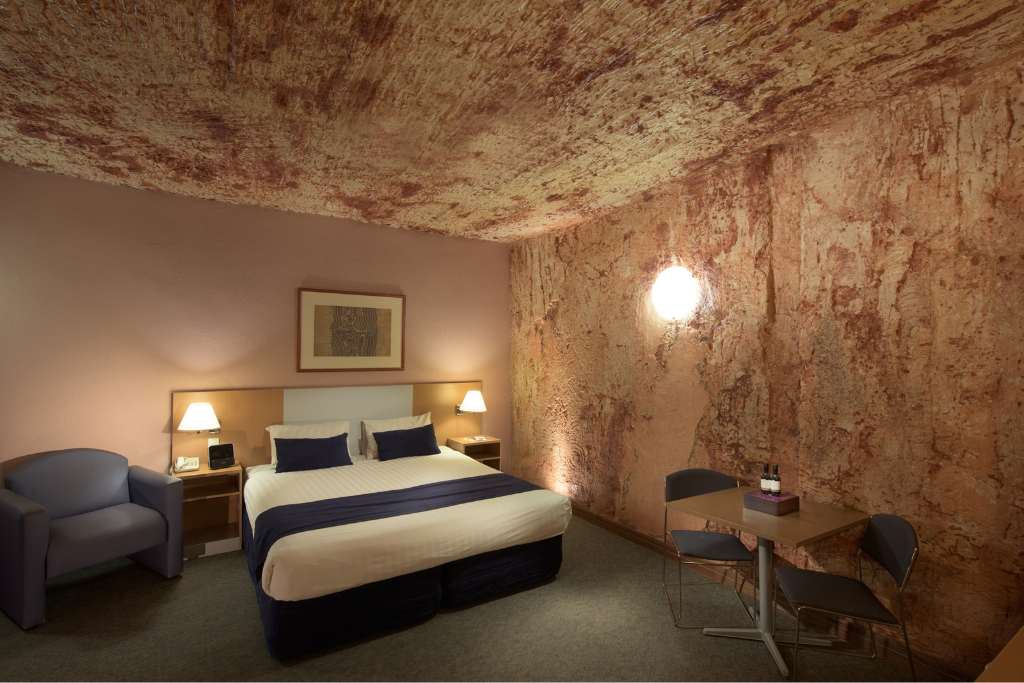 Gem lovers don't need to be told that the down under mining town of Cooper Pedy reigns as the world's biggest supplier of opals. In that mood the whimsical Desert Cave Hotel has created an underground extravaganza with Hobbit-esque underpinnings which it has dubbed "dug-out style living." With both above ground and underground accommodation, a cafe, a bar cave, beneath surface shops, and restaurants, the Desert Cave naturally also sports an opal interpretive centre —just in case you find the big one in a DIY search.
Los Cabos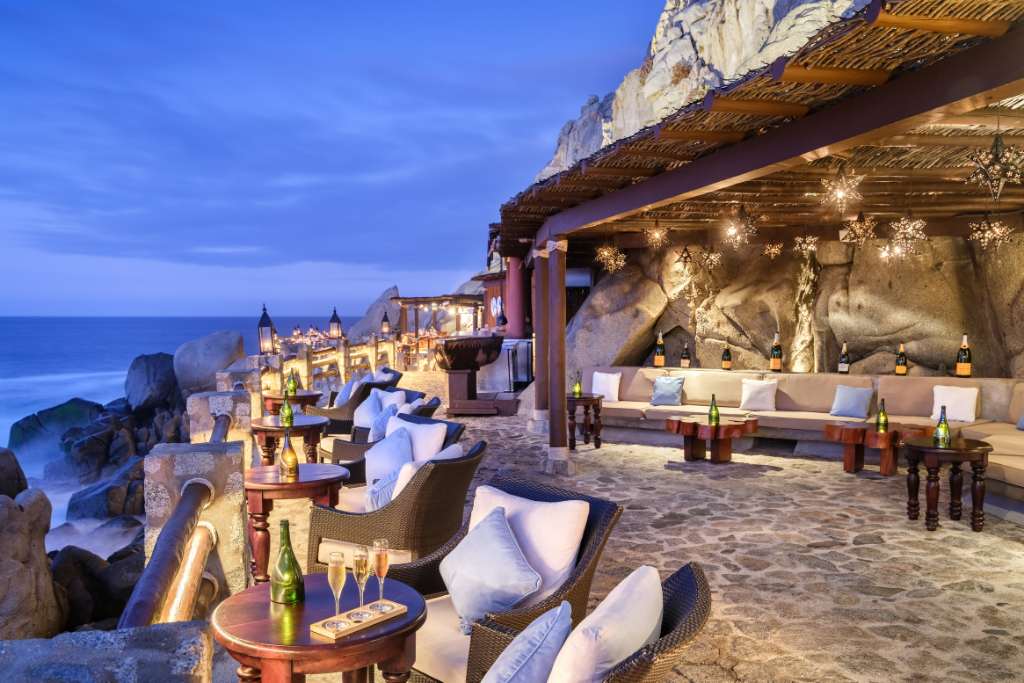 Arrive to Waldorf Astoria Los Cabos Pedregal via Mexico's only private tunnel; drive through torch-lit darkness meant to prime the senses for the vacation to come. When you emerge, paradise awaits. Once checked in, the cave experience continues at bedazzling El Farallon, a Champagne Bar and restaurant hewed into an open-faced cave cliffside, poised above crashing waves. Of course, the resort's non-cave amenities — spa, other restaurants and spacious rooms — also spellbind.
Italy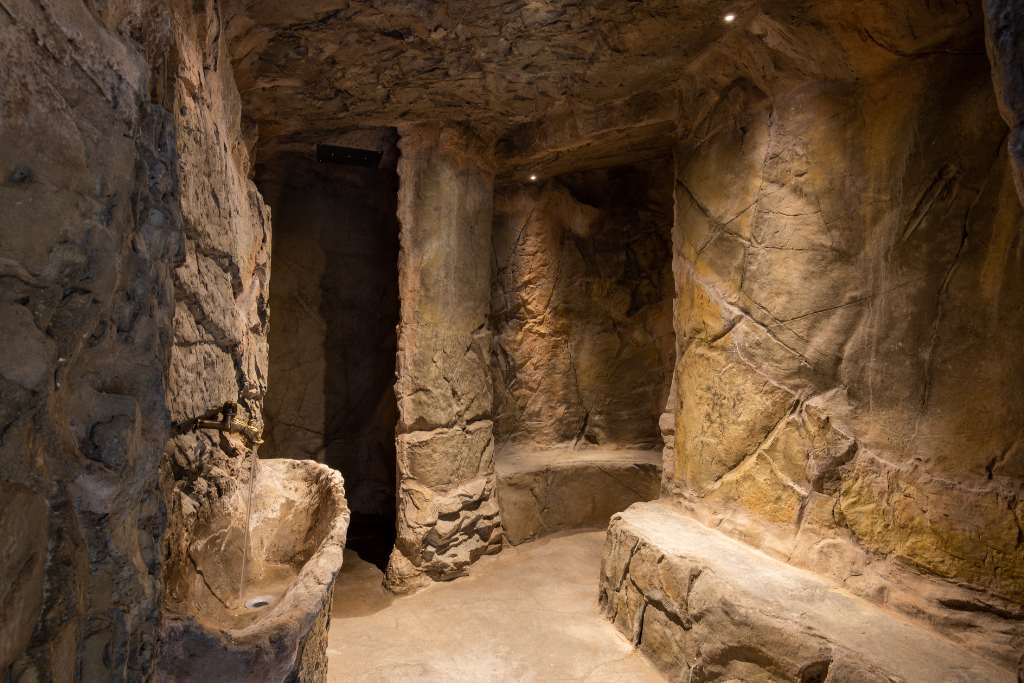 Delve into nature's wellness offerings at Palazzo di Varignana's Cava d'oro bianco (white gold cave) and Grotta Calanchi, two healing retreats connected to the hotel's spa and offered as adjunct healing treatments. Near Bologna, the Cava D'Oro Bianco, lined with salutary Cervia salt, stays at a constant temperature of 38C°. Its dry heat opens pores and promotes relaxation via negative ions. The adjacent Grotta Calanchi brims with salty muds and clays, which guests can use for a nourishing scrub.
Napa Valley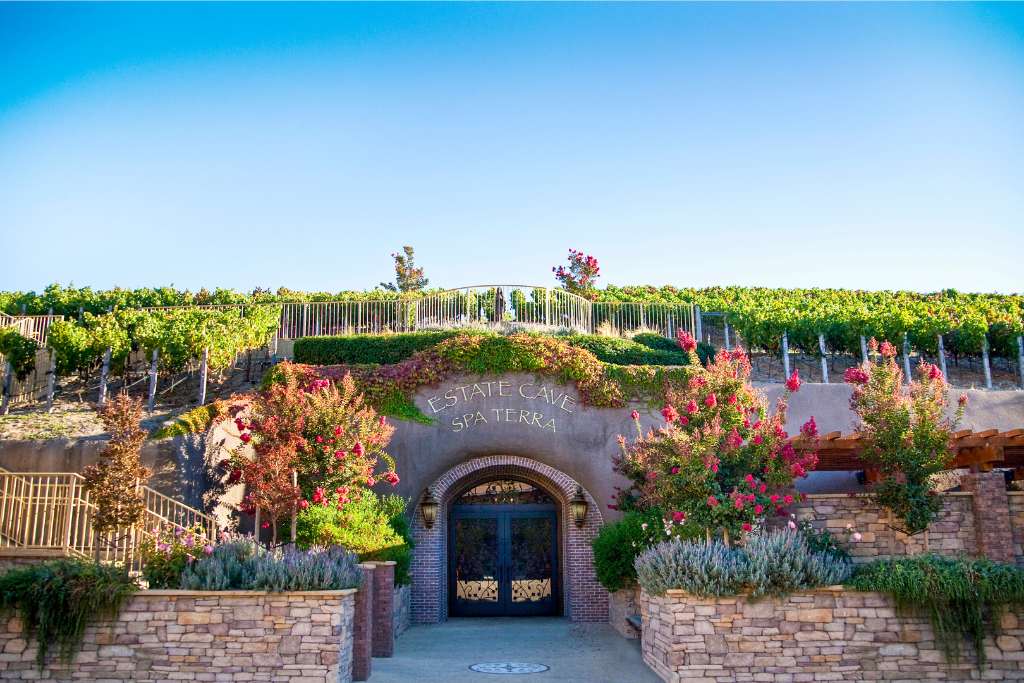 While Wilma Flintstone will enjoy her cave-inspired hot stone massage at The Meritage Resort's Terra Spa, Fred's Cave Man's Facial will gussy him up 21st-century style. Located 40 feet beneath a vineyard in an only-in-Napa Estate Cave, the 22,000-square-foot spa proffers an array of rituals with both cave and wine themes — plus myriad wellness classes. When not below ground, enjoy the tony retreat's array of other attributes from on-site tasting rooms to a six-lane bowling alley.
Bonaire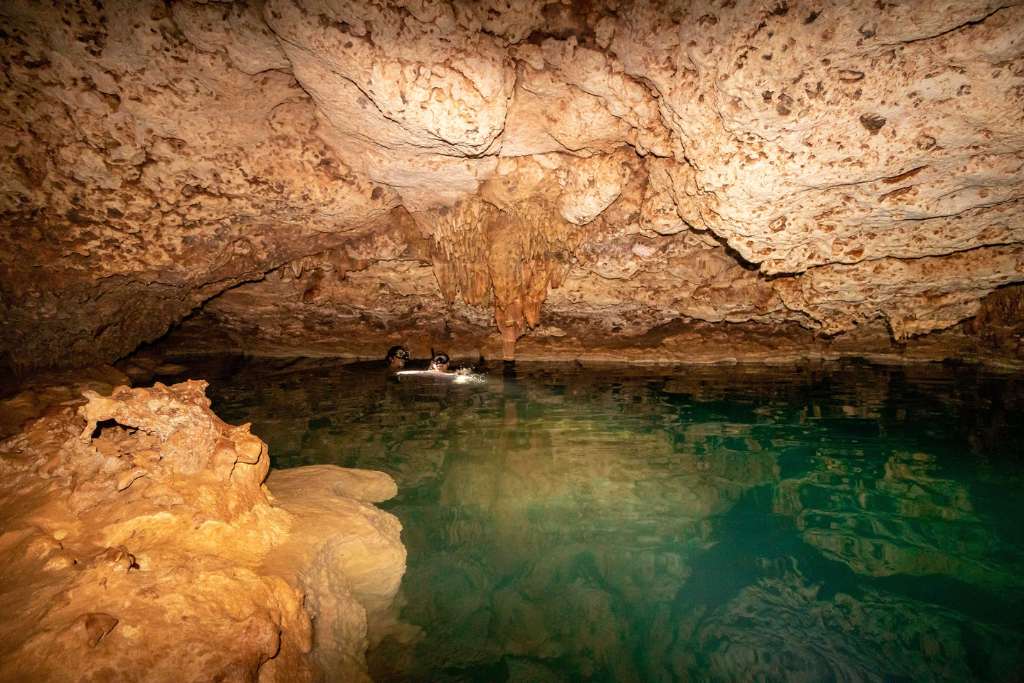 Most scuba fans know Bonaire as the shore diving capital of the world. But spelunkers and speleologists know it for its more than 300 dry and wet caves, each begging to be entered and explored. A Dutch Caribbean island on the south side of the Caribbean Sea, renowned for its easy access to reefs and thick mangrove forests, the unpretentious island features caves that can be climbed through, crawled into, and snorkeled over. With abundant eco-friendly tours led by experienced guides, cavers can view thousand-year old stalactites and stalagmites, and gaze at ancient coral imprints — all in the same day. Choose Bamboo Bonaire for its casual diver's vibe, supported activities, yoga programs, and stand-alone honeymoon suite.
Santorini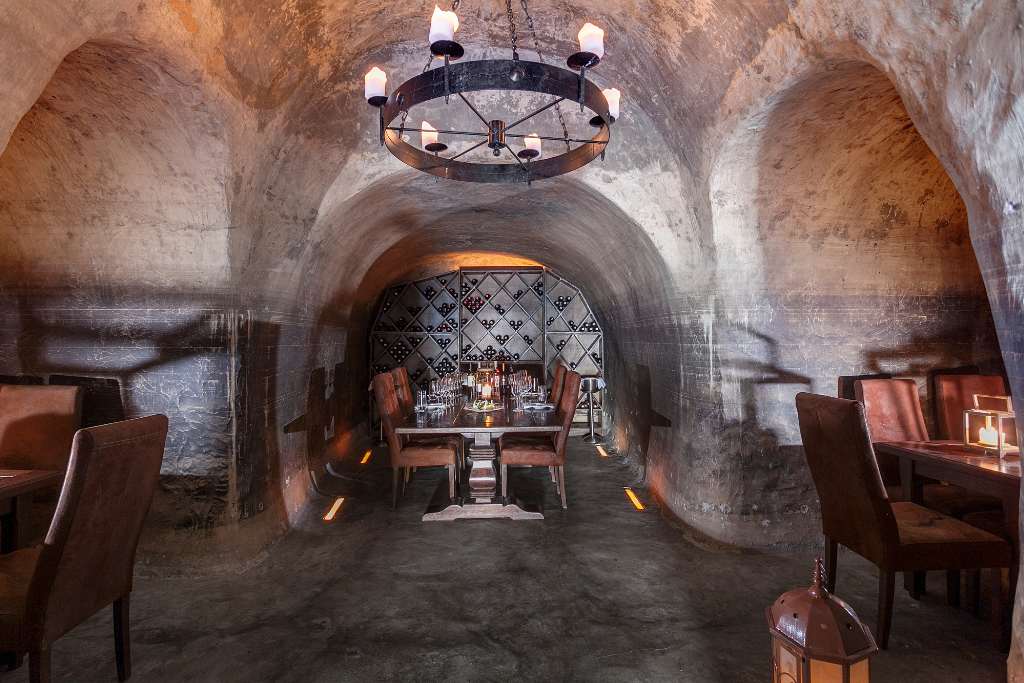 An island celebrated for its sunsets and unearthly cave-style architecture, Santorini awakens something mystical in most visitors. At Mystique, a Luxury Collection Hotel, Santorini chiseled arches, undulating pathways, and seductive curves compose the Cycladic Island's classic cavern-like residences. Huddle within the hotel's romantic 41 suites and villas. Hewed into the jagged Caldera cliffs, they overlook the Aegean's Delft-blue colors and the active volcano. With the same cave-style architecture Vedema, a Luxury Collection Resort, Santorini lies in the medieval village of Megalohori, encircling an ancient winery. Its restaurant, Alati, inspired by land and sea, occupies a 400-year-old, stone-sheathed winery cave.
Oregon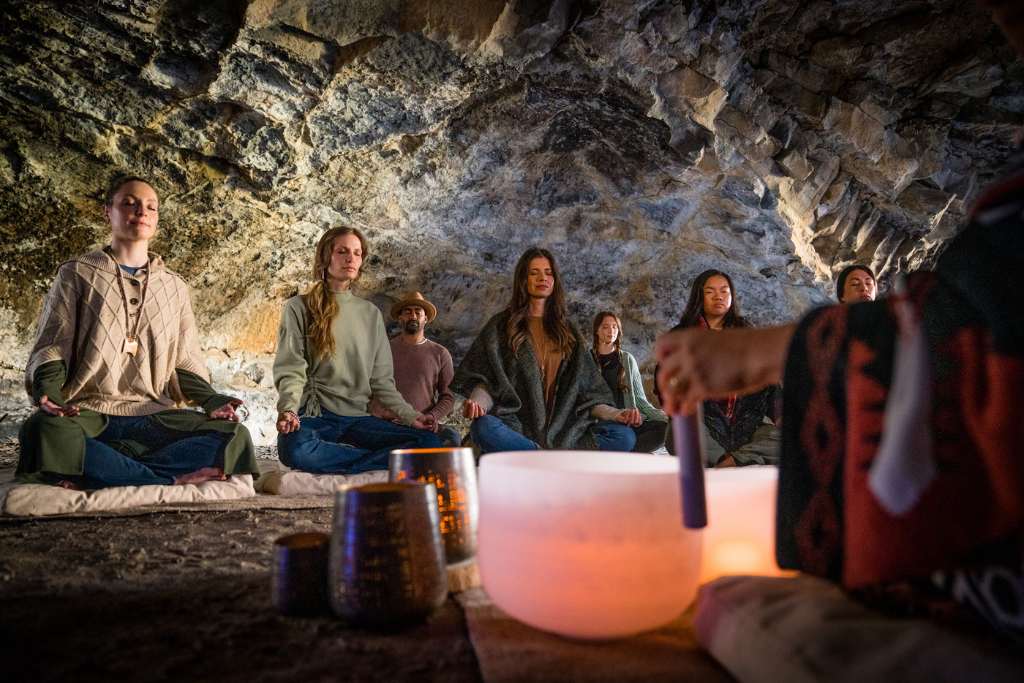 Ecstatic dancing, a fire ceremony, yoga, sound baths, and meditation in a lava cave? What could sound more mystical? At Juniper Preserve in Bend, a wellness haven in the Cascade Mountains, inspiration for awakening shifts happen organically. A stellar upscale wellness getaway, Juniper Preserve flaunts a Jack Nicklaus Signature Golf Course and Tom Fazio Championship Golf Course, a full-service Juniper Spa, multiple restaurants, and The Trailhead, a facility for family recreation. But it's the lava cave that brings guests back, a ruminative place to seek transformation.